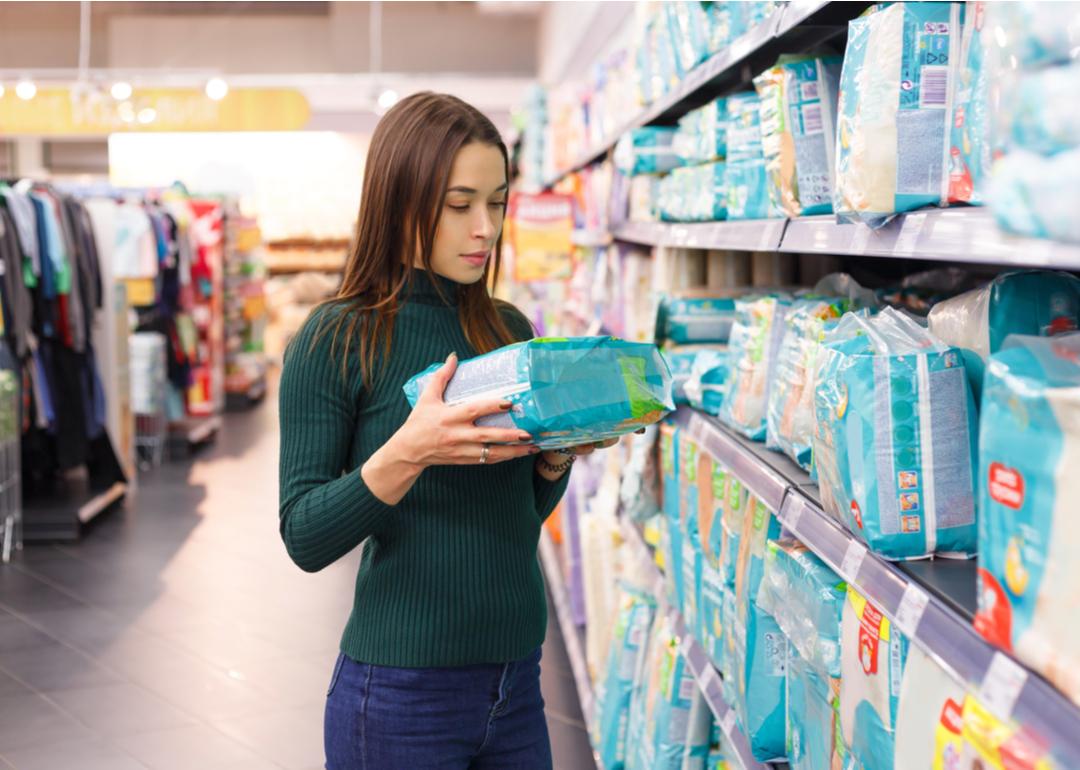 Stacker Studio
The environmental impact of disposable diapers
The environmental impact of disposable diapers
One baby uses roughly 3,000 disposable diapers each year, and can go through around 8,000 before being potty trained. Not only does this cost a lot of money—around $75 a month, or $900 a year—but it creates numerous negative environmental impacts.
To better understand the ways that disposable diapers can harm the environment, Nicki's Diapers looked at data from a variety of news sources, governmental reports, parenting organizations, blogs, and websites about diapers and the environment.
Disposable diapers do not only harm the environment in obvious ways, such as by filling up landfills, but in other ways as well. For example, disposable diapers introduce feces into groundwater, and they also contribute to the problem of oil drilling, as they are made from plastic, a petroleum-based product.
While reusable cloth diapers are also not perfect—because cotton takes a lot of water to grow and washing the diapers also uses significant amounts of water—the fact is that babies need to be diapered. On the whole, disposable diapers introduce many serious problems and their use negatively impacts the environment.
This story originally appeared on Nicki's Diapers and was produced and distributed in partnership with Stacker Studio.