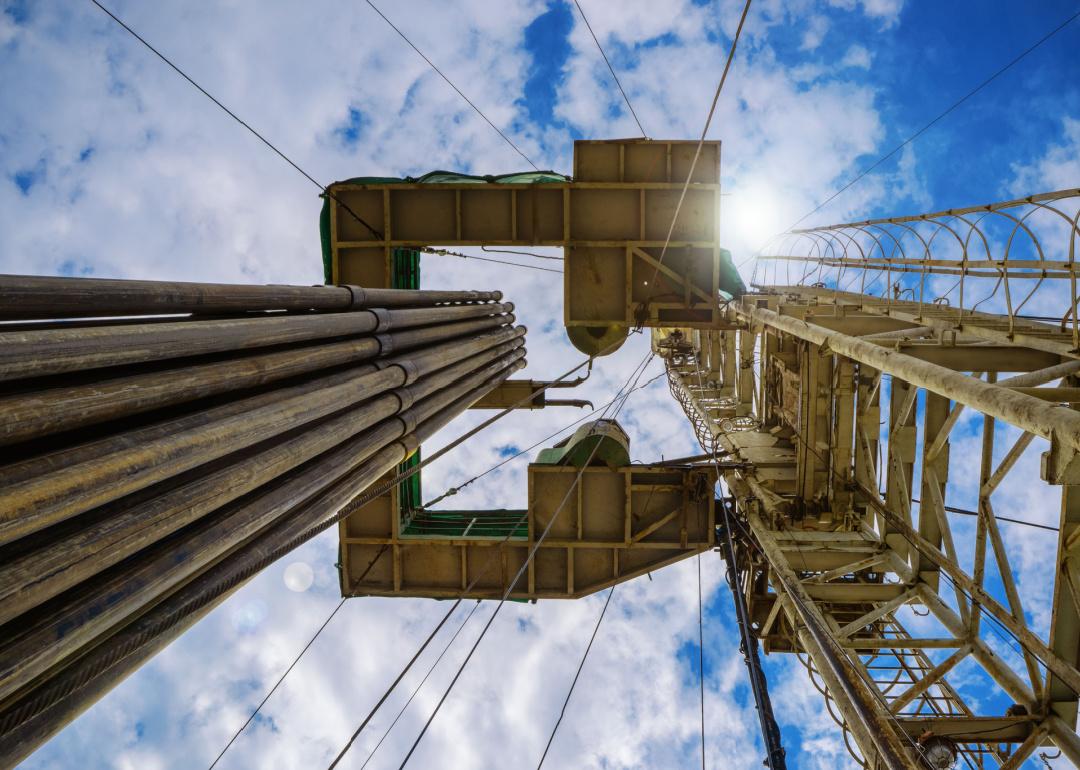 Stacker Studio
Here's how fracking and renewables are changing US energy production
LiteHeavy // Shutterstock
Here's how fracking and renewables are changing US energy production
The use of renewable energy sources is on the rise in the U.S., which may be a welcome relief to both Earth and its inhabitants. Sourcing energy from renewables such as solar power, hydropower, and wind offers a plethora of health and sustainability benefits, especially compared to energy sources that release greenhouse gases into the atmosphere. Considering the volume of U.S. energy use, national over-reliance on GHG-emitting energy sources has been a cause for concern in most scientific circles for decades.
Currently, the residential and commercial sectors of the U.S. each consume between 4-7 quadrillion Btu, or British thermal units, of energy annually, while the industrial and transportation sectors use between 22-27 quadrillion Btu. By far the largest energy consumer in the U.S. is the electric power sector, which gobbled up more than 36 quadrillion Btu in 2021.
Unfortunately, renewable energy source use pales against sources like natural gas. The Energy Information Administration found that since 2000, natural gas use in the residential sector alone has been more than three times that of renewables, despite an uptick in renewable sourcing since 2010. In the commercial sector, the difference is even more extreme, at nearly four times that of renewables. So, it is of little surprise that hydraulic fracturing (or fracking), which is the method by which natural gas is extracted, dominated U.S. energy production in 2021—a year that also marked the third in a row that annual energy production exceeded energy consumption in the U.S.
Fracking is a process fraught with controversy. While it has been a major industry in states like Pennsylvania, Ohio, Texas, Colorado, and the Dakotas for several years, it came to widespread public attention during the 2020 presidential campaign, when both then-President Trump and President Biden used it as a hot-button issue to make their respective energy stances known. The process is currently having a moment in the U.K. as a plinth from which the political right is attempting to address the nation's energy crisis.
Both renewables and natural gas energy production reached record highs in 2021; however, even though incentives such as tax credits encourage increasing the use of renewables, fracking remains popular, as it offers what its supporters describe as a much-needed clean energy alternative to petroleum.
Using annual report information from the Energy Information Administration, OhmConnect looked into how the U.S. generates its power, and how the rise of renewable energy fits into the future landscape.
This story originally appeared on OhmConnect and was produced and distributed in partnership with Stacker Studio.