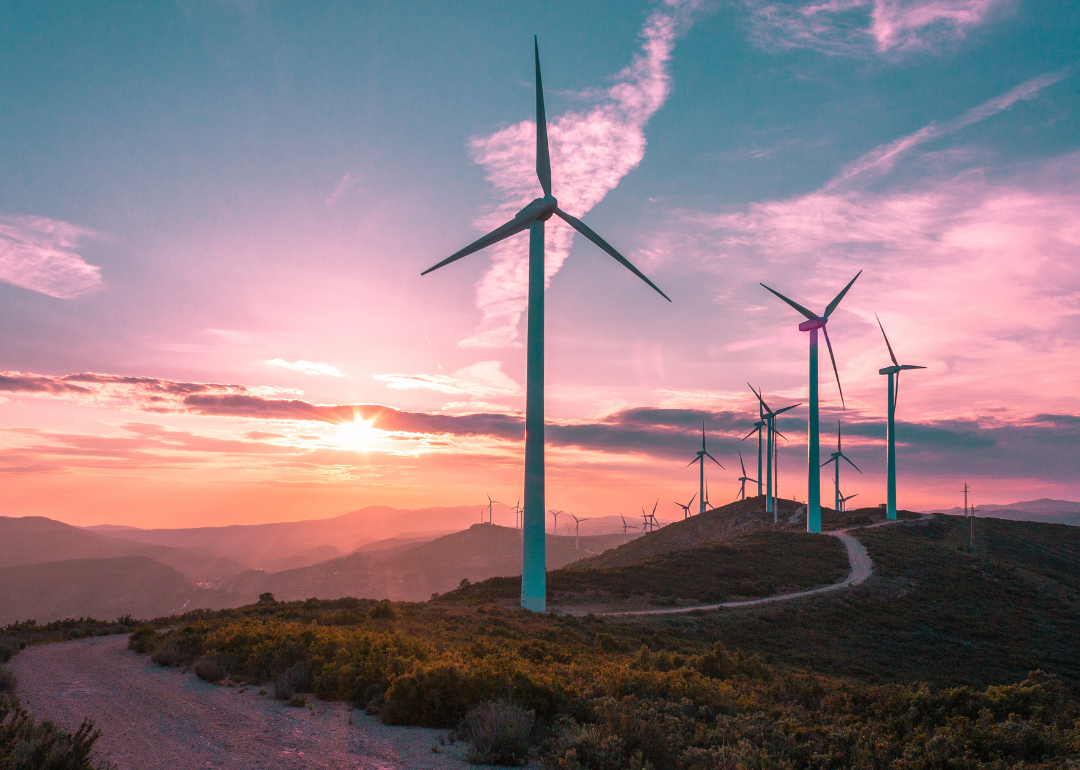 How far is the US from a 100% renewable energy future?
Space-kraft // Shutterstock
How far is the US from a 100% renewable energy future?
Renewable energy in the United States nearly quadrupled in the last decade.
Solar power production today is 23 times greater than in 2011, while wind energy has tripled. This rapid expansion can be credited to technological improvements and economies of scale. State-level policies and incentives have also played a role in subsidizing renewable infrastructure.
With production ramping up and costs coming down, Stacker outlined what 100% renewable energy could look like across the U.S. by 2050, including challenges to reaching that milestone. Data is from Stanford and projections were gleaned from The Solutions Project.
Petroleum, natural gas, and coal represented the largest sources of American energy over the last century-plus. Coal production has been in sharp decline over the last two decades, marking major progress in the country's move toward phasing out fossil fuels. Still, the havoc being wrought by high gas prices is evidence enough of our continued reliance on dirty energy.
Roughly 61% of electricity in the U.S. was generated from fossil fuels in 2021, including coal, natural gas, petroleum, and other gasses. The U.S. is the second-largest emitter of carbon dioxide globally, with 75% coming from the energy-related burning of fossil fuels. However, the U.S. also ranks second in the world behind China for renewable energy power capacity.
Despite the plummeting prices of solar and wind, renewable energy is slow to replace fossil fuels across the country. In many cases, the cost of producing electricity using existing infrastructure is cheaper than building new renewable infrastructure. Nonetheless, more than two-thirds of Americans believe the U.S. should prioritize alternative energy sources and that steps should be taken to reach carbon neutrality by 2050. More than 30% of Americans believe fossil fuels should be phased out of the energy mix altogether.
Public opinion on renewable energy breaks along familiar political party lines, with 64% of conservatives opposing steps toward carbon neutrality by 2050 and 94% of liberals being in favor of it. Many fossil fuel workforces and economies exist in traditionally Republican regions of the country—regions that also happen to have some of the greatest wind and solar energy potential.