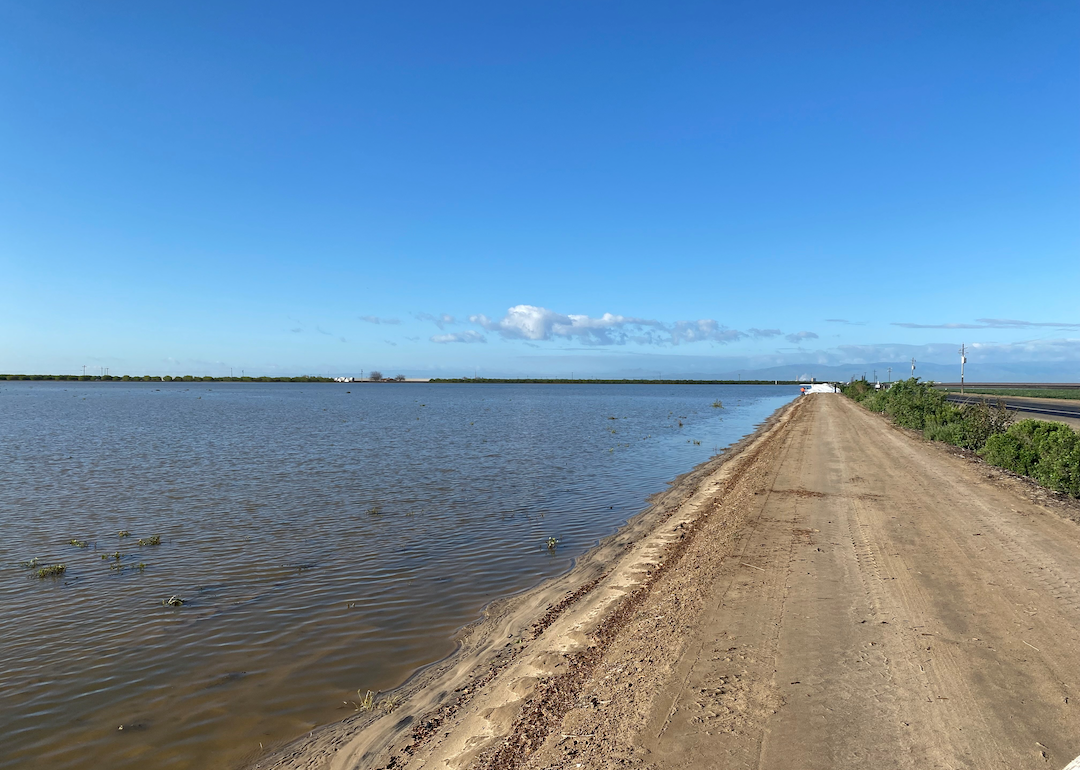 Stacker Connect
How farmers used California's floods to revive underground aquifers
How farmers used California's floods to revive underground aquifers
As an onslaught of storms soaked California with record-breaking rain during the winter of 2022-2023, Christine Gemperle found herself crisscrossing her almond orchards in knee-high muck boots and a slicker. She was out in the driving rain doing exactly what many farmers were trying to prevent: opening her irrigation gates and letting the flood rush into her orchards.
She left the gates open until the stormwater pooled three or four inches deep in ditches between her rows of almond trees. A few days later, the water had vanished, having seeped into the sandy soil, at which point Gemperle would open the gates again, repeating the process.
Each time she did so, the vital aquifer deep below her farmland filled up more and more.
"I was just able to put [the water] on [the field] and it went down, put it on again and it went down," she says.
For generations, during dry periods, California farmers have pumped water from deep underground to keep their crops hydrated when surface water supplies are scarce. Gemperle is no exception. 
Reasons to Be Cheerful dives into how flooding in California was turned into an opportunity to revive some of the state's underground aquifers