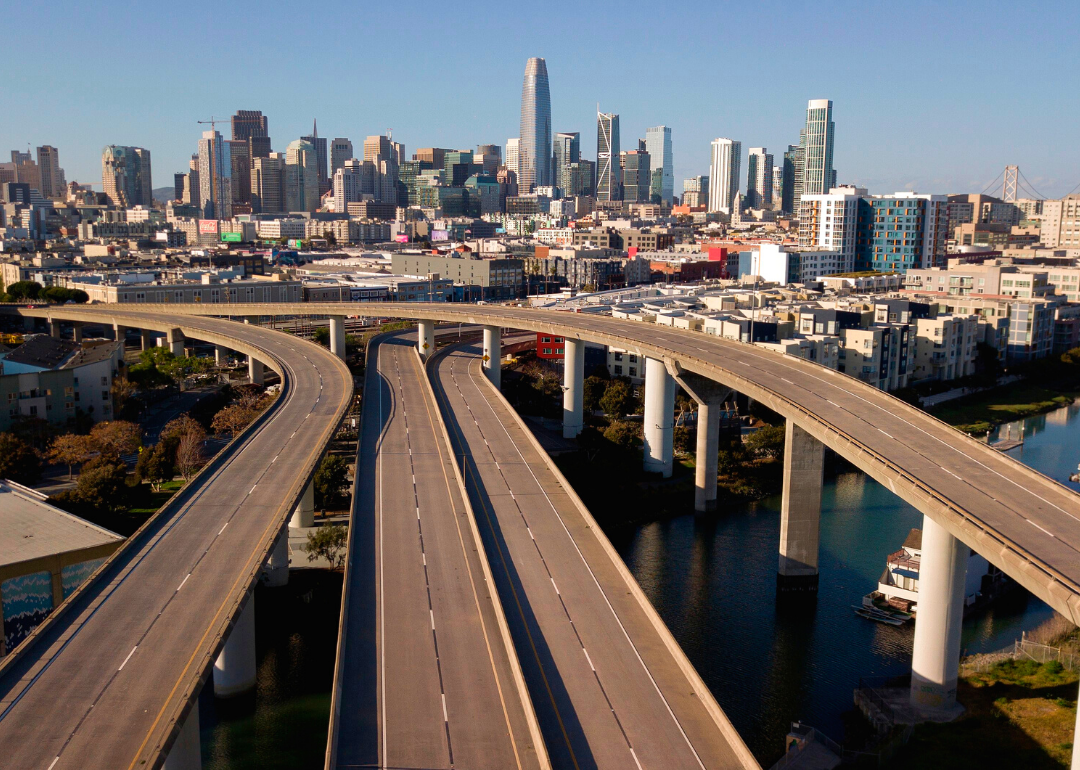 How has staying home affected global CO2 emissions?
JOSH EDELSON/AFP via Getty Images
How has staying home affected global carbon dioxide emissions?
The COVID-19 pandemic has changed every facet of our lives, notably how much we travel, how much we produce, and how much we buy. This has not only impacted us personally, but has affected industries as well, leading to less output from a number of different kinds of companies.
According to a 2017 report from The Carbon Majors Database, just 100 companies are responsible for 71% of total worldwide greenhouse gas (GHG) emissions—gases that capture atmospheric heat. As these companies and other smaller ones are doing less business and slowing production due to COVID-19, GHG emissions have dropped as well, specifically emissions of carbon dioxide (CO2), a leading greenhouse gas. In addition, due to lockdown and quarantine measures, people are traveling less by car, bus, train, and airplane, lowering the carbon dioxide emissions from these methods of transportation.
In 2018, CO2 represented 81% of GHGs released. GHGs such as CO2 are the main drivers of climate change, and since the beginning of the Industrial Revolution, humans have increased the concentration of CO2 in the atmosphere by more than a third. This has been due to increased production, transportation, and mechanization, which have all slowed down since the beginning of the lockdown.
In order to understand and evaluate how stay-at-home orders around the world have impacted CO2 emissions, Stacker has consulted a paper by Corinne Le Quéré et al., published in Nature on May 19. The paper estimated the drops in emission levels in different countries caused by six main economic sectors based on emissions levels in the previous year and sector productivity in the first four months of 2020. These six economic sectors are power, industry, surface transport, public buildings and commerce, residential, and aviation. Stacker also consulted other public health sources, including a May 22 working paper from the National Bureau of Economic Research on COVID-19 stay-at-home policies and reduced emissions.
You may also like: U.S. cities with the dirtiest air