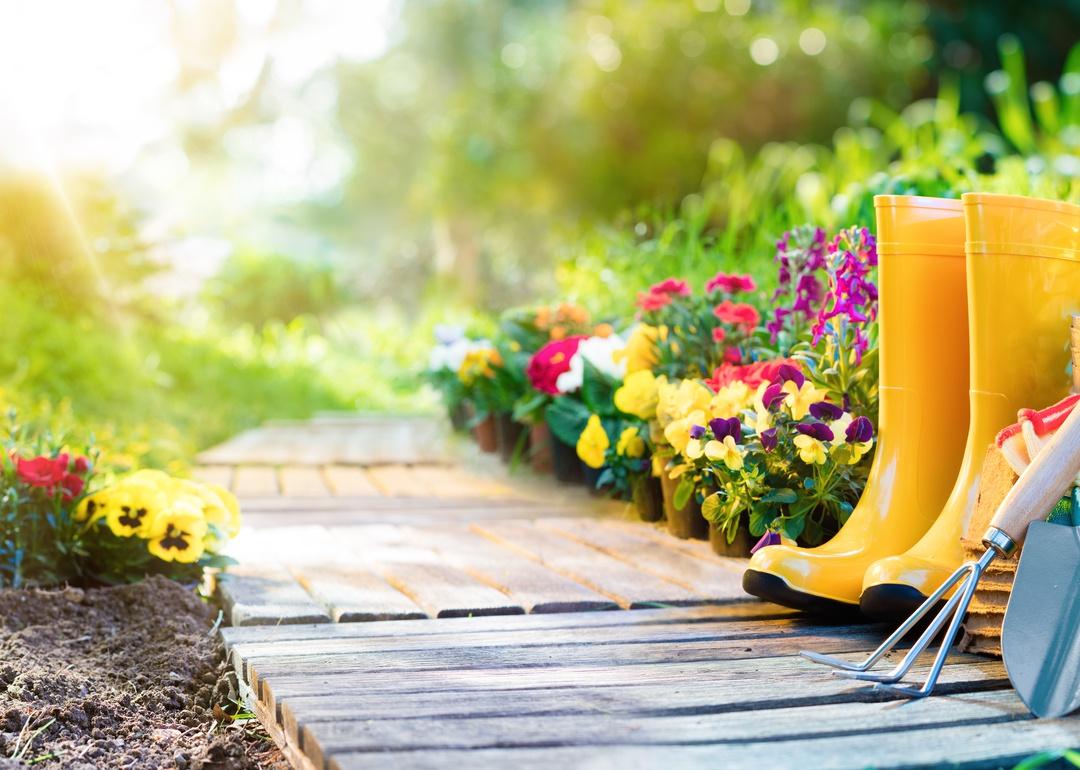 Stacker Studio
How to prepare your garden for next season
Romolo Tavani // Shutterstock
How to prepare your garden for next season
The onset of the COVID-19 pandemic had many unexpected social benefits, among them making workplaces more flexible, increasing support for local businesses, and an increased interest in at-home hobbies, including gardening. At the start of the pandemic in March 2020, it was estimated that millions of people began seeking advice on how to plant vegetables, flowers, and other seeds at home. In fact, sales for seed distributors blossomed to as much as 20 times the average. Ultimately, gardening was listed as the second most popular lockdown activity, with respondents finding gardening beneficial for their mental health, offering a sense of stability, simplicity, and stress relief during the turbulence of a global pandemic. Many others appreciated gardening not only as an excuse to go outdoors but also because it encourages creating a self-dependent food source amid ravaged grocery store supplies.
There is a well-worn list of basic components that make up a productive garden that will see thriving harvests, including soil preparation and testing, composting, seed distribution, and selecting a site that will receive an appropriate balance of sunlight and rainwater.
Although gardening is most closely associated with the sunny weather and colorful blooms of spring, this process is actually heavily influenced by actions gardeners take during the winter months. The coldest periods of the year are a crucial time for preparing and laying the foundation for a garden that will be productive in a few months. Seed selection and germination, for example, can take weeks and is best sorted well before it's time to plant.
With the cold season already here for some of us, or fast approaching across much of the U.S., Pela compiled a list of fall and early winter tasks that will get your garden ready for the spring. Read on to find out what you can do now to ensure a healthy harvest come spring. 
This story originally appeared on Pela and was produced and distributed in partnership with Stacker Studio.