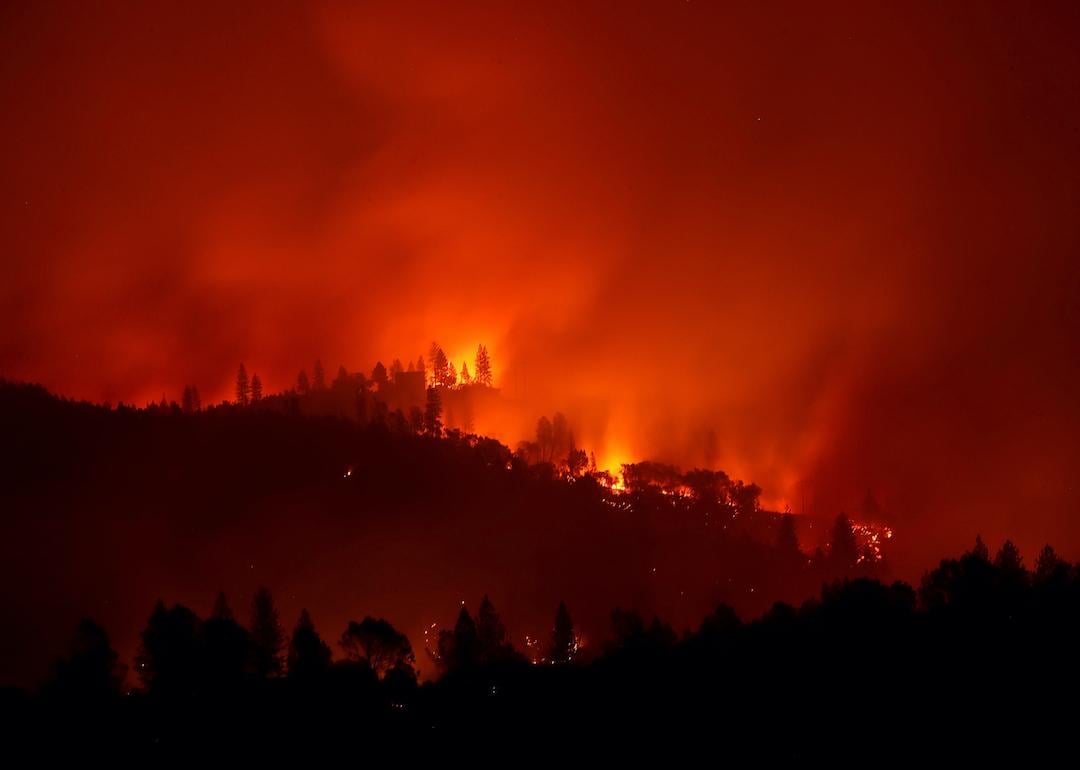 Natural disasters linked to climate change
Justin Sullivan // Getty Images
Natural disasters linked to climate change
Scientists have long been able to definitively link climate change to general, long-term trends like the rising sea levels and rising temperatures. They've even been able to show how a changing climate influences and aggravates natural disasters like floods, fires, droughts, and hurricanes. Recently, however, a new sub-field has gained interest and credibility in the climate science community.
Called "attribution science," or "attribution research," the emerging discipline is building a consensus among scientists that experts can, and should, be more definitive and precise in linking specific natural events to climate change. That's something scientists have long hesitated to do, in part, because of the sensitive political nature of the subject, but also because of the complex nature of weather events and their many drivers. A 2018 report by Scientific American, however, called attribution research "one of the most rapidly expanding areas of climate science." And a feature article in the journal Nature cited extensive research projects showing that scientists could definitively say a specific event would have been less likely to happen or been less severe if climate change weren't a factor.  
Now, California's devastating wildfires are the most recent example of already bad natural disasters that are worsening. California has wildfires every year, but their increasing severity is due in part to factors fueled by climate change. Higher temperatures and less precipitation in the state has doubled the typical wildfire season, stretching out the autumn days with ripe conditions for wildfire ignition. The 21st century has not been kind to the planet's inhabitants, as floods, fires, hurricanes, tornadoes, droughts, and heat waves have caused havoc with historic frequency and severity, each seeming to break a record that had just been broken.  
Here's a look at the disasters that have been linked to climate change by the most compelling attribution research available. No longer confined to vagaries like "hurricanes will become more intense" or "droughts will be more severe," climate scientists can now attribute specific events to changing climate patterns that enhance them, aggravate them, or make them more likely. 
You may also like: How climate change impacts extreme weather across America