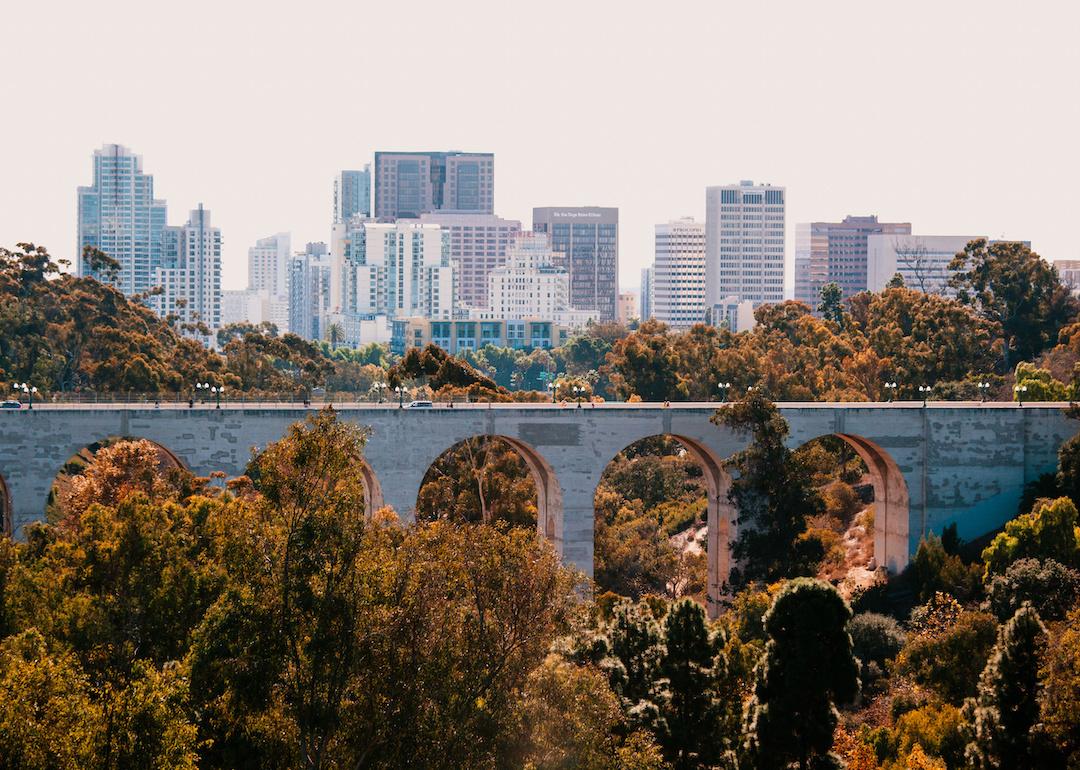 US cities with the dirtiest air
Irina Lev // Shutterstock
US cities with the dirtiest air
Two out of every five Americans—40%, or 137 million people—live in counties with unhealthy air quality, according to the American Lung Association's 2022 State of the Air report. Poor air quality, including unhealthy ozone or particle pollution, can lead to long-term health effects, including respiratory and cardiovascular issues that can lead to premature death.
Air quality can be impacted and degraded by industrial emissions, ambient emissions such as those from cars and residential heating systems, and natural events, including wildfires and drought. Air quality can vary significantly by season and by region, even within the same city. In most places, however, there are several sources simultaneously contributing to air pollution.
To learn more about where in the country the air is the dirtiest, Stacker analyzed the 2021 Air Quality Statistics Report from the Environmental Protection Agency, released in May 2022 to compile a list of the 50 cities with the dirtiest air.
To help track air quality around the country, the Environmental Protection Agency (EPA) created National Ambient Air Quality standards. The two most relevant thresholds are 150 micrograms of pollutants per cubic meter of air over a 24-hour period for coarse particulate matter (PM10) and 12 micrograms of pollutants for fine particulate matter (PM2.5).
Air quality was ranked according to the amount of coarse particulate matter (PM10) in the air in metropolitan areas. The higher the amount of particulate matter, the dirtier the quality of air. In the case of cities with equal amounts of particulate matter, the city with dirtier air was determined by which city had the highest particulate matter on the second dirtiest day.
Data on coarse particulate matter was available for 176 metropolitan areas. Rankings were determined by typical or average values. Exceptionally high or low values were regarded as outliers and not used to quantify the mean average particulate matter upon which the rankings were based. We also included other explainers as to factors, such as industries and climate factors, that could also account for low air quality in these cities.