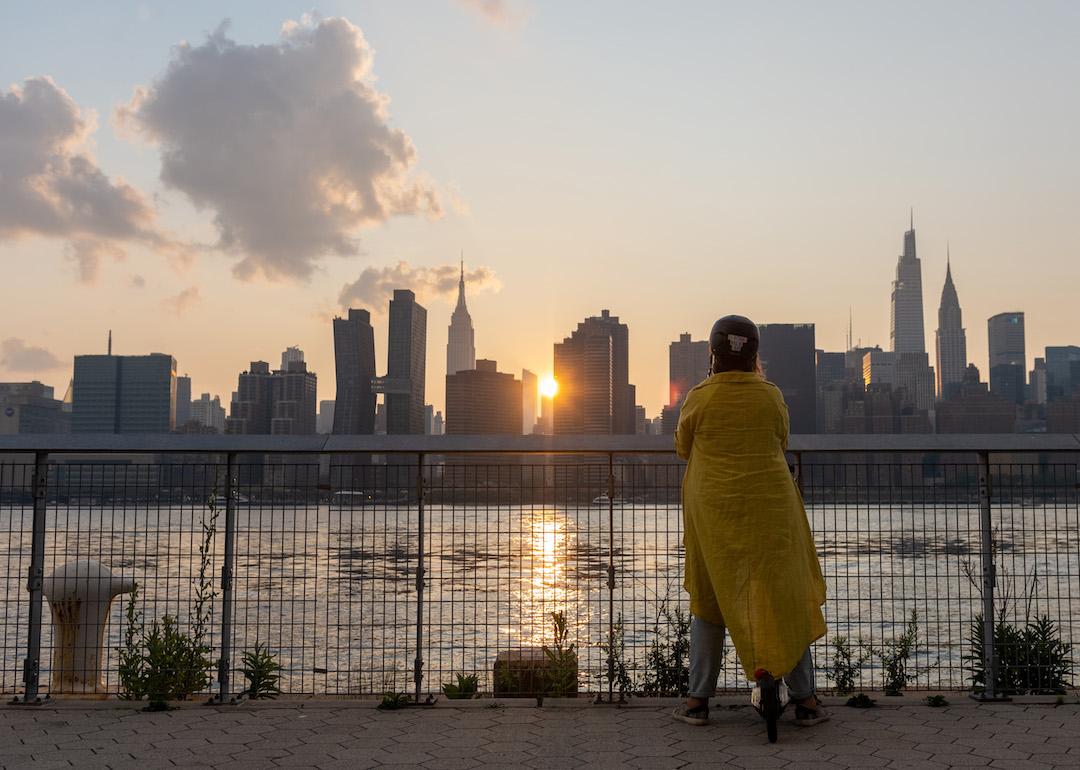 U.S. cities with the dirtiest air
Alexi Rosenfeld // Getty Images
U.S. cities with the dirtiest air
Two out of every five Americans—40%, or 137 million people—live in counties with unhealthy air quality, according to the American Lung Association's 2022 State of the Air report. Poor air quality, including unhealthy ozone or particle pollution, can lead to respiratory issues that are known to shorten lifespans, contribute to the risk of lower birth weight in newborns, and cause myriad tangential health problems.
To learn more about where in the country the air is the dirtiest, Stacker analyzed the 2019 Air Quality Statistics Report from the Environmental Protection Agency (EPA), released in May 2020. From there, we compiled a list of the 50 cities with the dirtiest air.
To help track air quality around the country, the Environmental Protection Agency (EPA) created National Ambient Air Quality standards. The two most relevant thresholds are 150 micrograms of pollutants per cubic meter of air over a 24-hour period for coarse particulate matter (PM10) and 12 micrograms of pollutants for fine particulate matter (PM2.5).
Air quality was ranked according to the amount of particulate matter (PM) between 2.5 and 10 micrometers in the air. The higher the amount of particulate matter, the dirtier the quality of air. In the case of cities with equal amounts of particulate matter, the city with dirtier air was determined by which city had the highest particulate matter on the second dirtiest day. Any city with an annual mean amount of particulate matter smaller than 2.5 micrometers was not included in this ranking. The second-highest days were also included to rule out unusually low outliers.
One important note about the data is that rankings were determined by typical or average values. Exceptionally high or low values were regarded as outliers and not used to quantify the mean average particulate matter upon which the rankings were based. We also included other explainers as to factors, such as industries and climate factors, that could also account for low air quality in these cities.
Keep reading to see if your city ranks in the top 50 for dirtiest air.
You may also like: 30 incredible photos that show the true power of nature