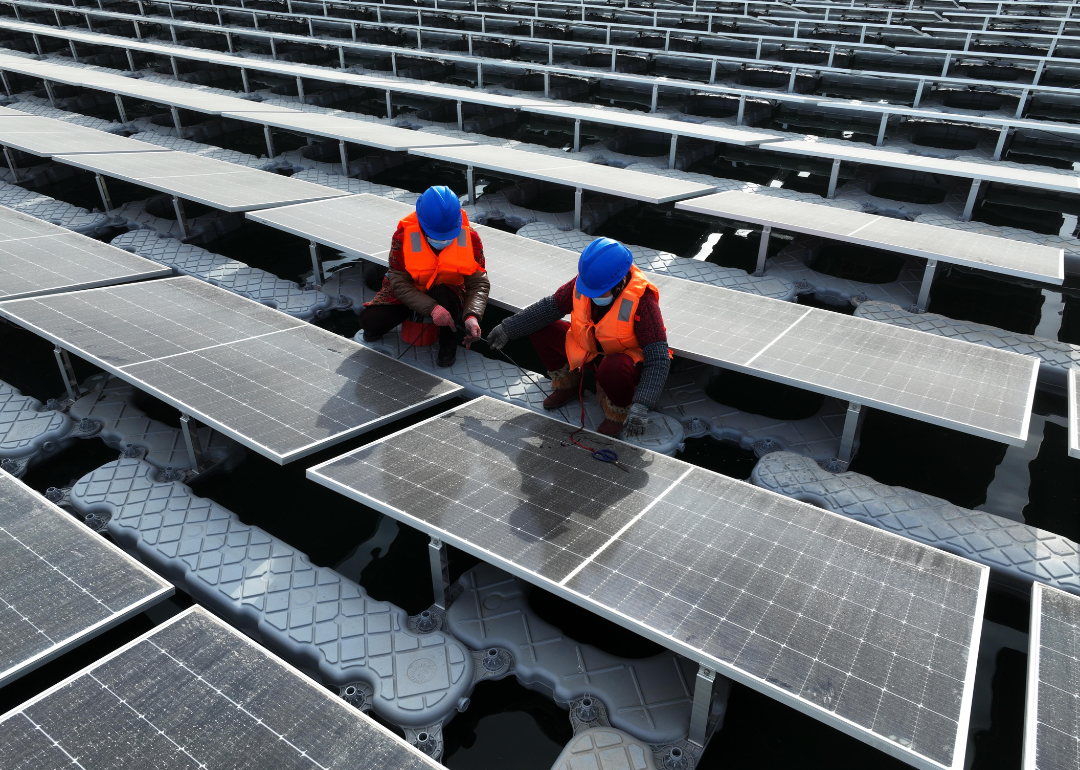 Stacker Studio
Visualizing solar power capacity across the US
Visualizing solar power capacity across the US
When Congress passed the Inflation Reduction Act in August 2022, billions of dollars were appropriated and millions of acres were reserved for renewable energy expansion. This unprecedented investment—an estimated $369 billion for climate and energy funding—spurred private industry to get in on the action. Morningstar Direct, as reported by CNBC, found that upwards of $425 million had been invested by private enterprise into U.S. renewable energy exchange-traded funds as of Aug. 12, less than a week before President Biden signed the IRA into law.
One of the most popular forms of sustainable renewable energy is solar power. Solar photovoltaic energy is produced when sunlight is converted into electricity. The most effective way to harness sunlight for electricity on an industrial scale is by planting large silicon panels on solar farms. Large utility-scale solar energy plants have become more affordable and efficient over the decades, and are seeing widespread installation as the green energy boom accelerates, particularly in areas like California and the Southwest.
Solar generation is the fastest-growing renewable energy source. Not only are PV cells looking more attractive to homeowners, but commercial developments have also begun to see the advantage of including solar collection systems in new construction or retrofitting existing structures for solar capability.
The Inflation Reduction Act created the Energy Infrastructure Reinvestment Program, a loan program designed to help communities repurpose existing energy infrastructure such as decommissioned coal plants and oil pipelines, as well as refit homes and businesses with new PV technology.
With solar energy investment now top-of-mind for both government and private enterprise, Rocket Solar compiled data from the Energy Information Administration to analyze solar utility use and development and how it's grown over the past 30 years.
This story originally appeared on Rocket Solar and was produced and distributed in partnership with Stacker Studio.