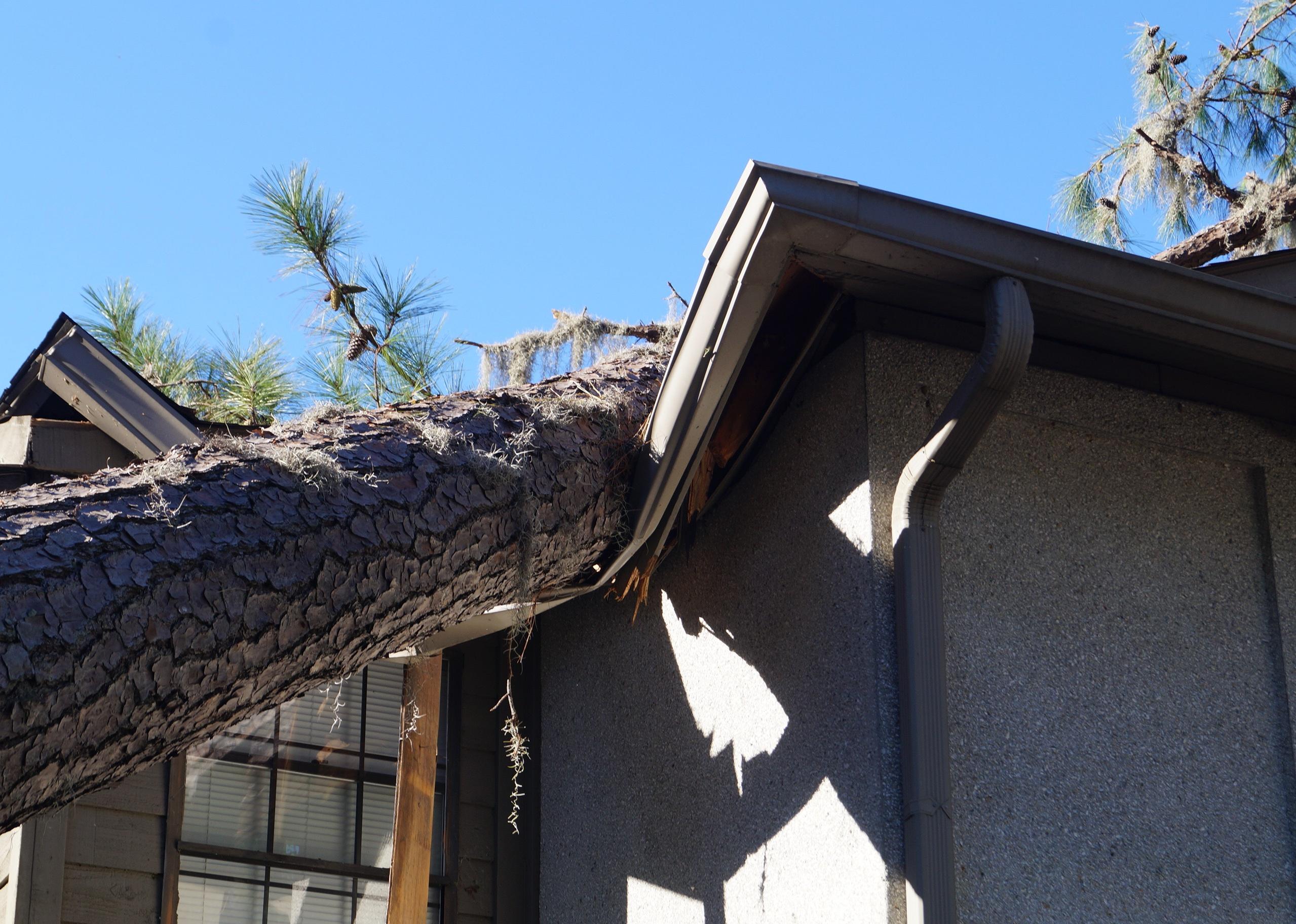 Stacker Studio
What to do after property damage from a natural disaster
Josh Foote // Shutterstock
What to do after property damage from a natural disaster
It's a worst-nightmare situation: Your home has been destroyed in an unexpected wildfire, hurricane, flood, or other catastrophe.
In 2022, at least 15 natural disasters occurred in the United States that each exceeded $1 billion in damages. These included Hurricanes Ian and Fiona in the Southeast; hail storms in the Midwest; floods in Kentucky and Missouri; and wildfires in the Southwest. It is estimated that $115 billion of property was insured against these disasters, marking an uptick in the percentage of property for which Americans are purchasing protection. Considering the increase in extreme weather events as climate change intensifies, it is prudent to insure your property—especially in vulnerable area such as coastal regions and forests. It's also wise for any property owner to consider keeping policies, contact numbers and property photos together in a safe place before disaster strikes.
In the wake of such a catastrophe, it may be difficult to think clearly, much less take the steps necessary to file an insurance claim and document damages. But it is crucial to be thorough and attentive when assessing any property and reaching out to insurers. It is all too easy to make simple mistakes or omissions that could end up costing thousands of dollars.
Using a variety of sources, Westfield compiled a list of helpful tasks to complete after experiencing property damage from a natural disaster. By following these steps carefully, you may avoid racking up massive payments on top of the emotional distress brought on by the disaster itself and consequent damage.
This story originally appeared on Westfield and was produced and distributed in partnership with Stacker Studio.