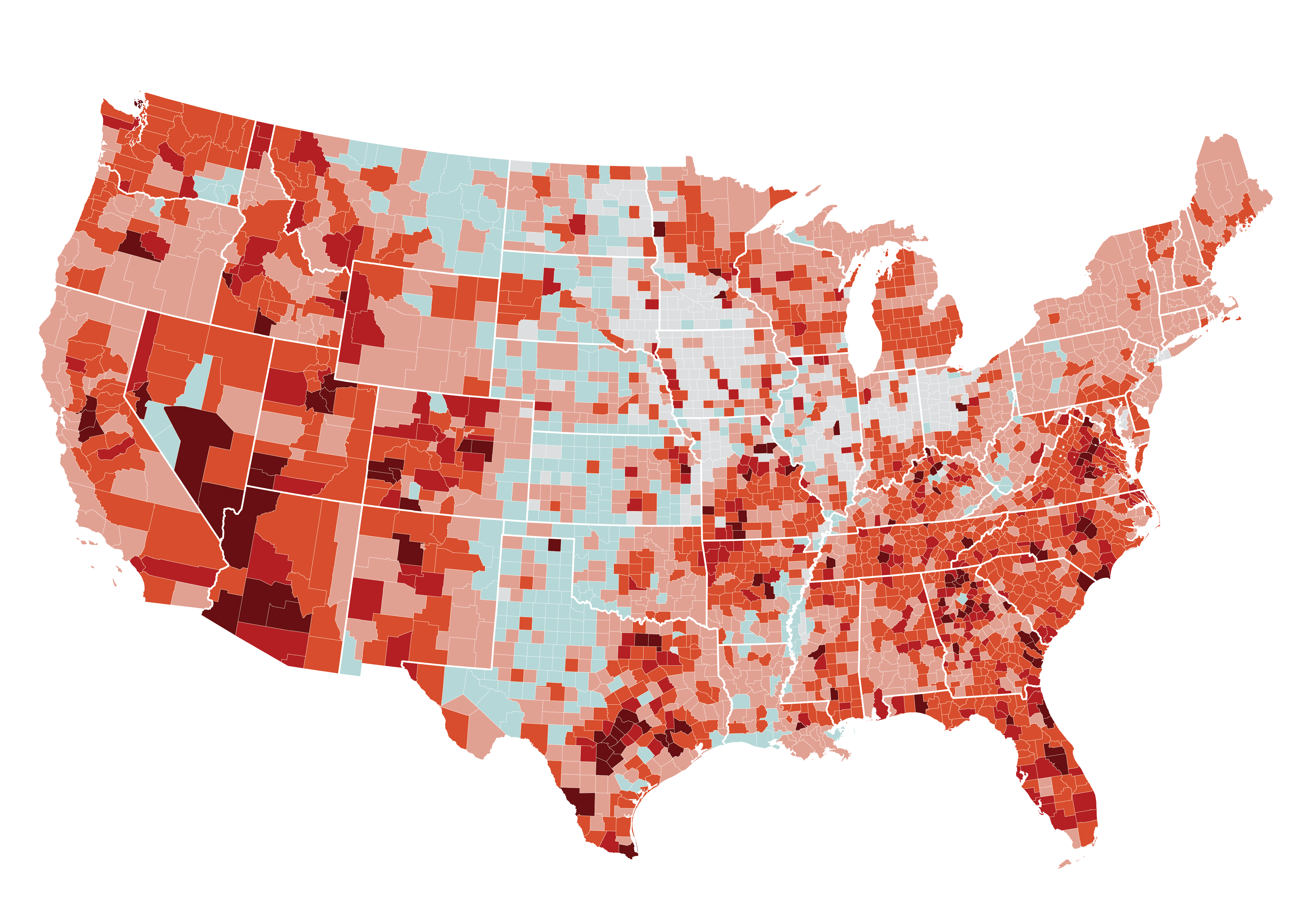 As wildfires intensify, new housing developments put Americans closer to danger
As wildfires intensify, new housing developments put Americans closer to danger
When human development butts up against previously undeveloped wild land, this new region is called the wildland-urban interface, and roughly one-third of the U.S. population lives in it.
These areas are often on the outskirts of desirable metropolitan regions. They appeal to prospective homeowners because they are close to nature and more affordable than urban housing; however, this proximity also puts residents—and their homes—at an increased risk of wildfires. By settling along the edges of forests, grasslands, and scrublands near combustible vegetation, communities increase their risk of exposure and loss to fires. Similarly, as more humans occupy these once-wild areas, they're increasingly likely to start fires as well: According to the U.S. Fire Association, 89% of all wildfires nationwide are caused by humans.
Some fires, such as controlled burns set by professionals or those ignited by lightning strikes, are essential to maintaining healthy ecosystems. Much of America's landscape depends on fires to renew habitats that support plant and animal populations by reducing overgrowth of weak or diseased trees, clearing debris, and enriching the soil with nutrients—literally clearing the way for new generations of healthy species to thrive.
Human-ignited wildfires, particularly in the WUI, behave differently; they are more frequent and destructive. The Federal Emergency Management Agency cites rising housing costs, climate change, reduced land management practices, and lax housing development regulations as contributing factors to the growth of the WUI and the fires that ravage it.
In the last 10 years, more than 51,000 structures have been destroyed and hundreds of lives lost due to wildfires. Still, the WUI shows no signs of shrinking. It grew by 12.6 million more houses and 25 million more people between 1990-2010, according to a 2018 analysis. Without addressing the causes of WUI expansion, wildfires will continue to pose a significant threat to the nearly 99 million Americans living in these regions.
Stacker examined the expanding boundaries of the wildland-urban interface and what it means for residents living with already-intensifying wildfires, citing data from the Spatial Analysis For Conservation and Sustainability Lab at the University of Wisconsin Madison, satellite imagery, and the National Interagency Fire Center.