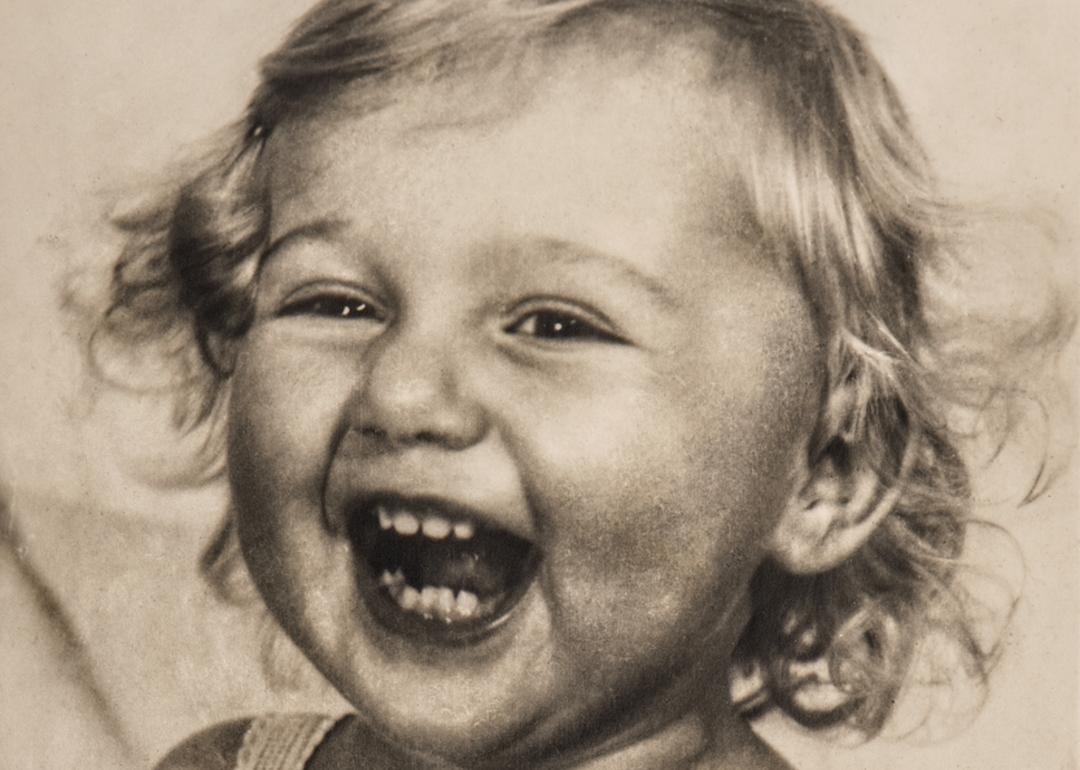 100 vintage baby names coming back into style
LiliGraphie // Shutterstock
100 vintage baby names coming back into style
What's in a name? That question, once posed by William Shakespeare in "Romeo and Juliet," is now being answered every day by parents ushering in (on average) one baby every 8 seconds in the U.S. With that welcome comes the tradition of naming a newborn—and these days, vintage names are coming back strong.
Some of these names almost disappeared from the lexicon altogether, like Audrey, whose association with the word "tawdry" nearly wiped it out of existence. In other cases, it was a single person sporting the name—whether real or fictional—that sent it skyrocketing up the ranking charts.
The Bible has inspired many parents' naming decisions. Royalty is another common theme throughout, with names of kings, queens, and other heads of state displaying longevity. Iconic literary characters and authors helped a number of these names achieve their peak position in the late 1800s and early 1900s as well.
Stacker consulted the Social Security Administration's Historical Baby Names database to compile a list of 100 vintage baby names now regaining popularity. The list began with 545 names ranked in the top 200 most popular for at least 10 straight years between 1880 and 1930. Of these names, Stacker selected 100 which ranked lower between 1930 and 2010 than they did in 2019. The names are ranked here by their popularity in 2019.
Along with each name, you'll find information about where it came from, what it may translate to, some of the more popular historical figures that helped establish its first run up the charts, and why it may be making a comeback today. Keep reading to see if your name is on the list of 100 vintage baby names coming back into style.
You may also like: Most popular baby names in America