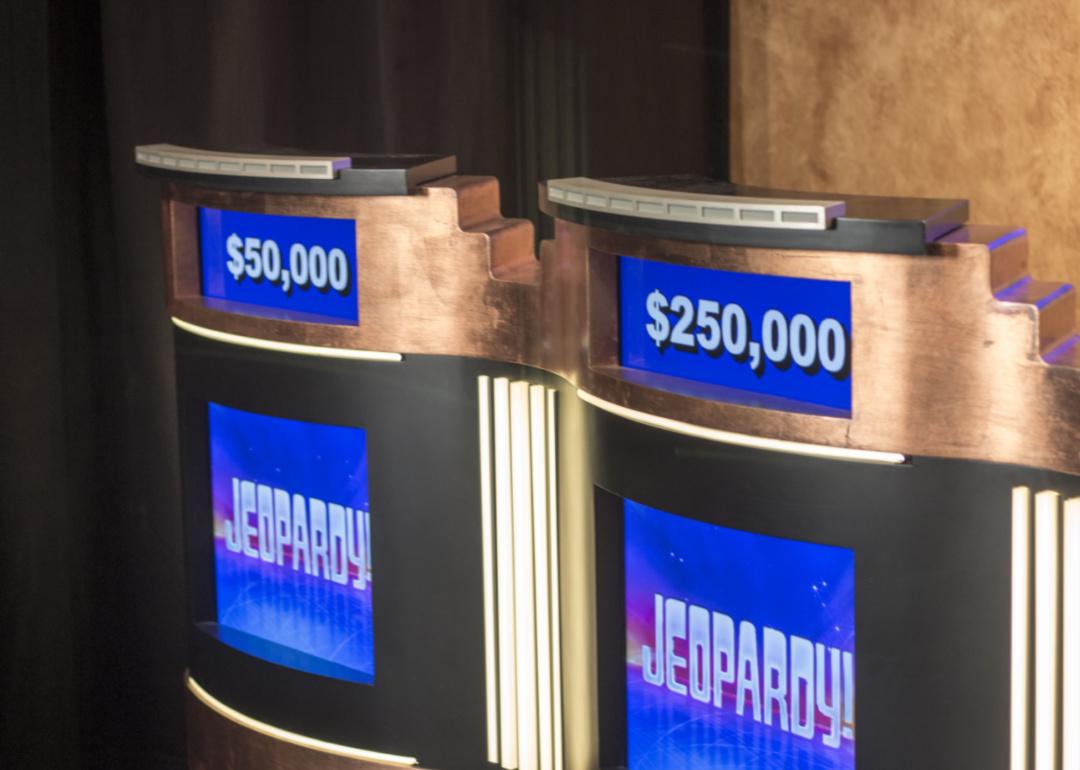 Can you solve these real 'Jeopardy!' questions about baby names?
Ryan J. Thompson // Shutterstock
Can you solve these real 'Jeopardy!' questions about baby names?
Upon finding out they're pregnant, the most pressing worry for many new parents is what to name their little bundle of joy. Do you go traditional or modern? Popular or obscure? Should you pick a gender-neutral name or one that's more classically male or female? The options are seemingly endless, which can be overwhelming.
A name, after all, is a vitally important thing. Studies have shown that a person's name can influence everything from what profession we choose to who we marry, the grades we earn, where we live, and the opportunities we're given. Picking one at random simply isn't going to cut it if we want to offer our children the best possible shot at success. So soon-to-be parents ask themselves questions like these over and over until they settle on a name they can live with.
Alex Trebek, the long-time host of "Jeopardy!," can identify with these questioning parents. In 2014, when the Guinness Book of World Records recognized Trebek as the record holder for most game show episodes hosted, they announced he'd asked 416,569 questions throughout his career. In the five additional years he's been hosting, he's certainly asked several thousand more, meaning that, if nothing else, he's intimately familiar with questioning everything—including baby names.
Stacker used the J! Archive (which was last updated in December 2019) to compile a list of 15 real "Jeopardy!" questions about baby names, spanning episodes from 2003 to 2019. Can you guess which common western name is banned in Saudia Arabia? What about the popular girl names that originated in some of Shakespeare's greatest works? Or the first male name in "20,001 Names for Baby"?
Read on to learn some interesting tidbits about some of the most popular baby names from today and centuries past.