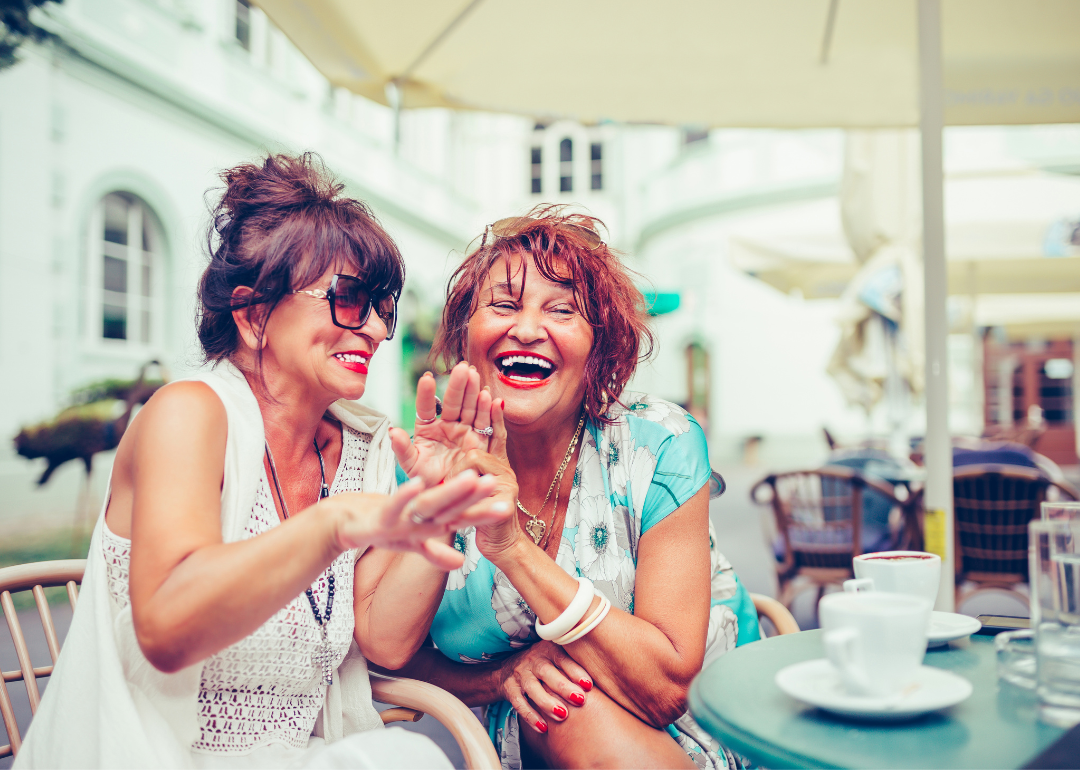 Stacker Studio
Cities with the most singles 65 and over
Cities with the most singles 65 and over
The number of Americans age 65 and older is expected to exceed 80 million by 2040, more than doubling the number of seniors from 2000, according to the Administration for Community Living. With such a trend comes various risks that warrant societal intervention. Due to retirement and the accompanying loss of social networks, as well as spousal loss, seniors are especially susceptible to loneliness. Approximately 58% of women age 75 and older are widowed compared to 27.9% of men, owing to gender differences in average life span.
According to the National Institute on Aging, chronic loneliness is not only bad for mental health but physical health as well. In fact, a 2018 AARP study on loneliness determined that lonely seniors incur an average of $134 more in Medicare costs every month than more socially connected seniors. Cumulatively, this represents an annual spend of $6.7 billion. Therefore it is crucial that seniors maintain social networks during their golden years, and many American cities have enriched their communities with plenty of opportunities to do so.
Using data from the 2021 American Community Survey five-year estimates, Because Market looked at the 10 cities in the U.S. with the highest number of singles aged 65 and over. Census data does not specify people in nonmarriage relationships; they are included as single people. Cities in this analysis are limited to places with populations of people 65 and over of at least 5,000.
This story originally appeared on Because Market and was produced and distributed in partnership with Stacker Studio.