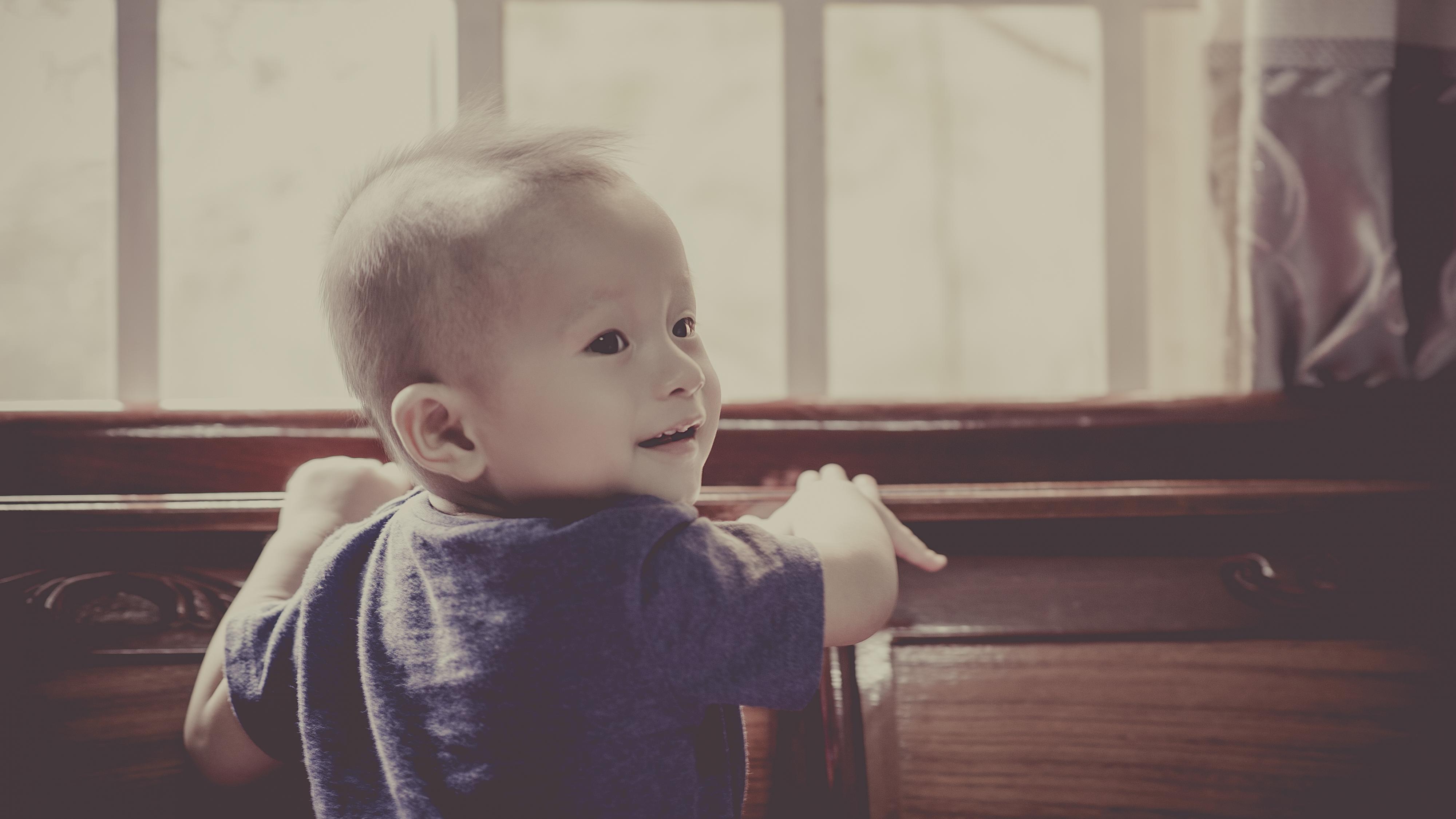 Fastest falling baby names of the last 50 years
Fastest falling baby names of the last 50 years
A difficult job parents can face is deciding what to name the newest member of their family. While many baby names originate from someone near and dear to the parents, some little ones sport names that derive from a celebrity, a location, or some other key pop culture reference. As culture has evolved over time, so too has the lexicon from which the names appearing on birth certificates are drawn, and contemporary baby names like Facebook and Hashtag serve to underscore this cultural phenomenon.
In order to determine just how far some names have fallen in the popularity ranks as a result of various technological, demographic, and cultural shifts in the United States, Stacker compiled a list of fastest falling baby names in the last 50 years. The list references data from the United States Social Security Administration. The 50 male and 50 female names are ranked according to their respective change in rank over the past half century, with the names whose rank fell the most appearing at the top of the list.
Read on to see if your name or the name of a loved one has taken a serious dip in popularity in the past 50 years.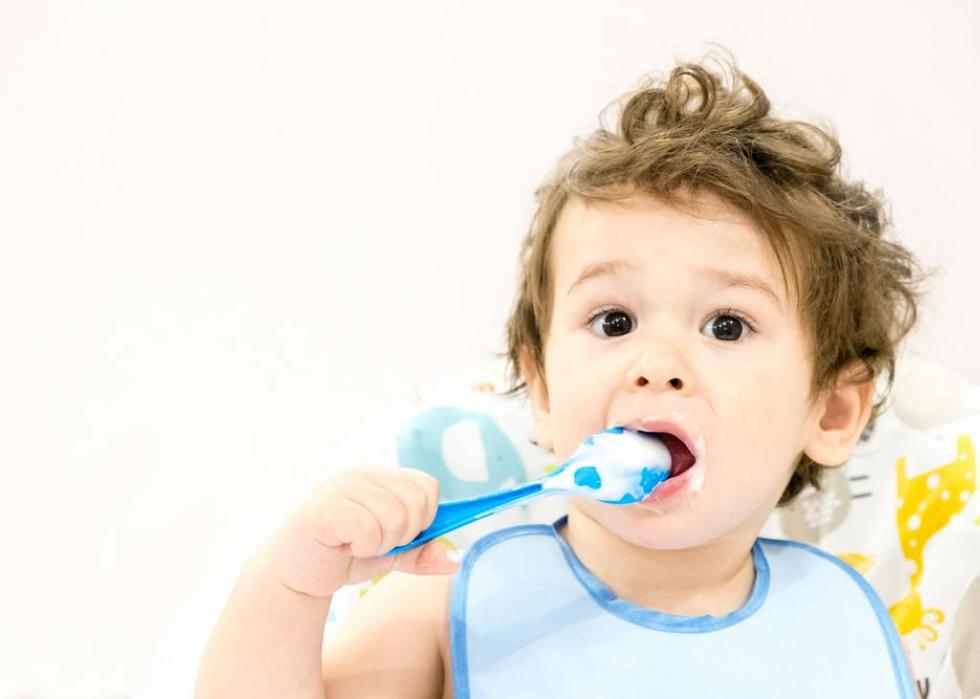 1 / 100
Elvira Koneva // Shutterstock
#50 Boy: Randall
Today's rank: #909
Rank 50 years ago: #79
Change in rank: -830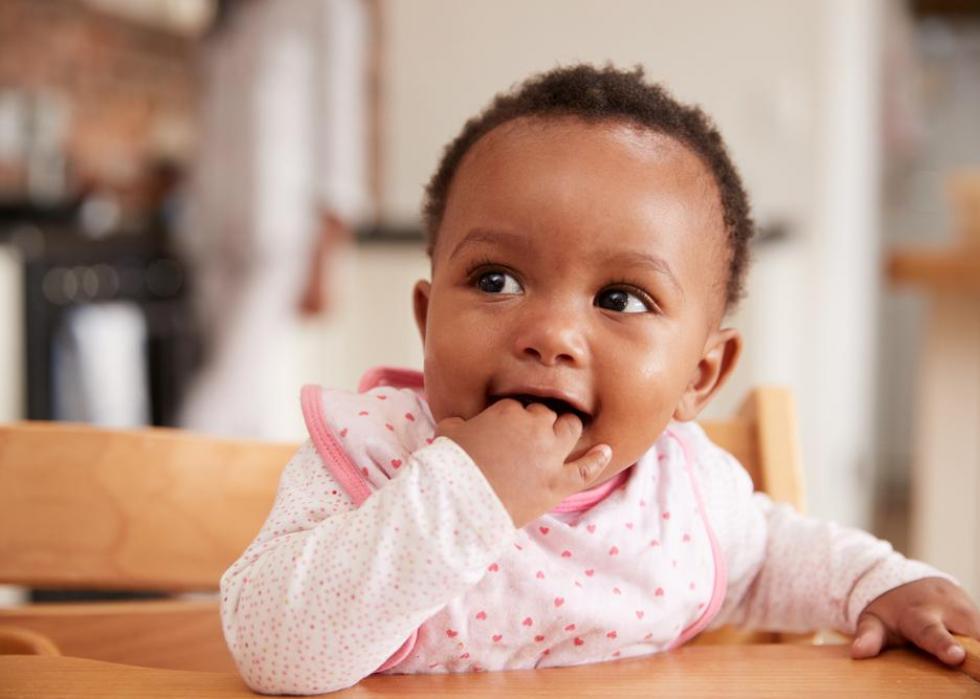 2 / 100
Monkey Business Images // Shutterstock
#50 Girl: Laurie
Today's rank: #2,959
Rank 50 years ago: #79
Change in rank: -2,880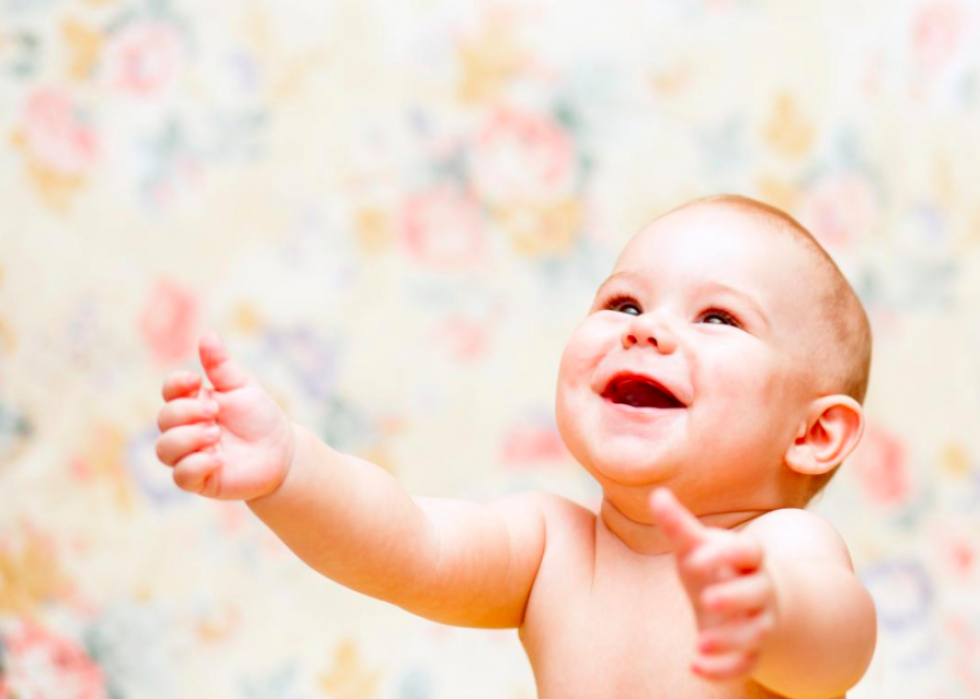 3 / 100
Zdenka Darula // Shutterstock
#49 Boy: Brent
Today's rank: #953
Rank 50 years ago: #103
Change in rank: -850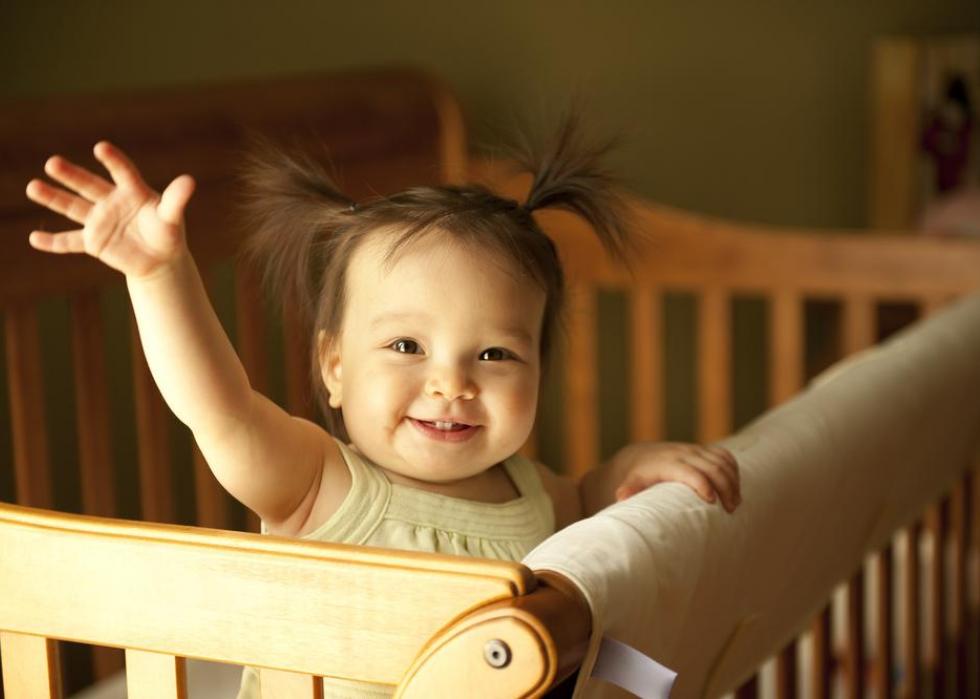 4 / 100
Michael Pettigrew // Shutterstock
#49 Girl: Lora
Today's rank: #3,195
Rank 50 years ago: #203
Change in rank: -2,992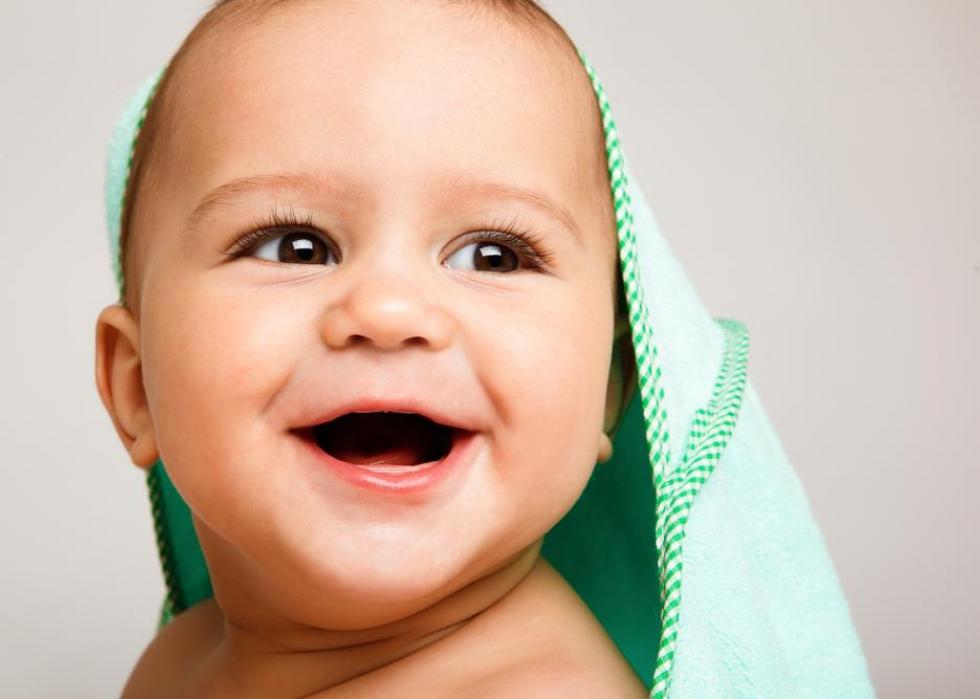 5 / 100
2xSamara.com // Shutterstock
#48 Boy: Craig
Today's rank: #933
Rank 50 years ago: #41
Change in rank: -892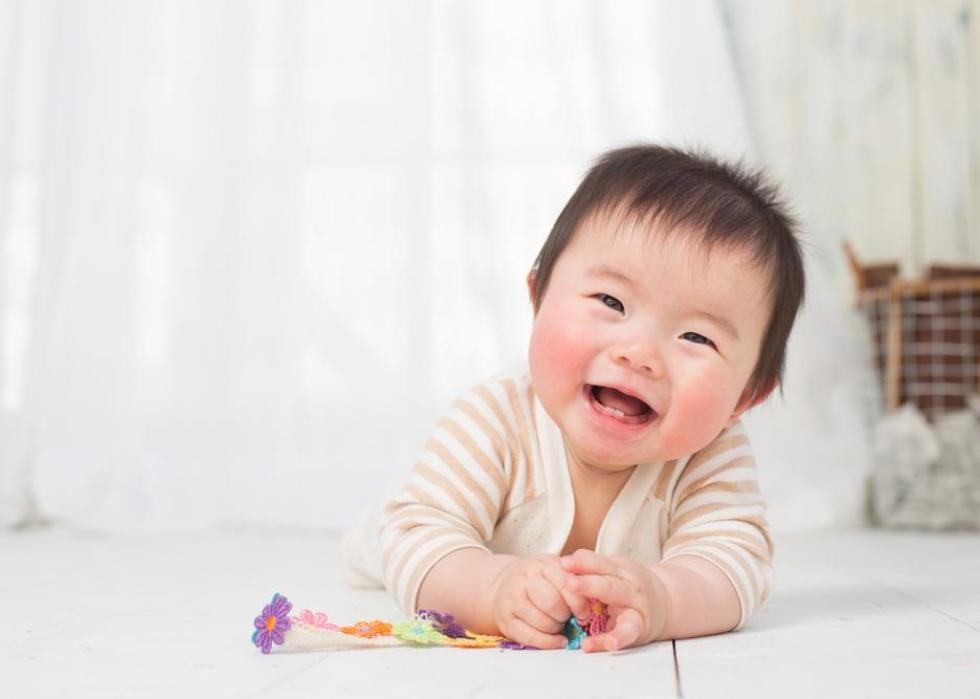 6 / 100
#48 Girl: Kim
Today's rank: #3,344
Rank 50 years ago: #57
Change in rank: -3,287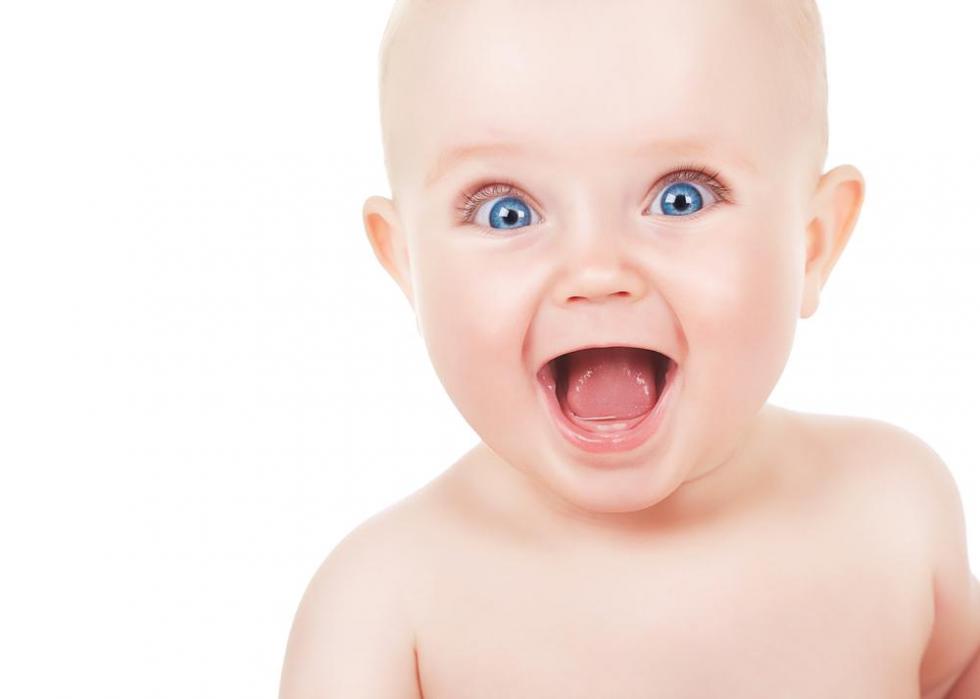 7 / 100
AlexAnnaButs // Shutterstock
#47 Boy: Ralph
Today's rank: #1,020
Rank 50 years ago: #127
Change in rank: -893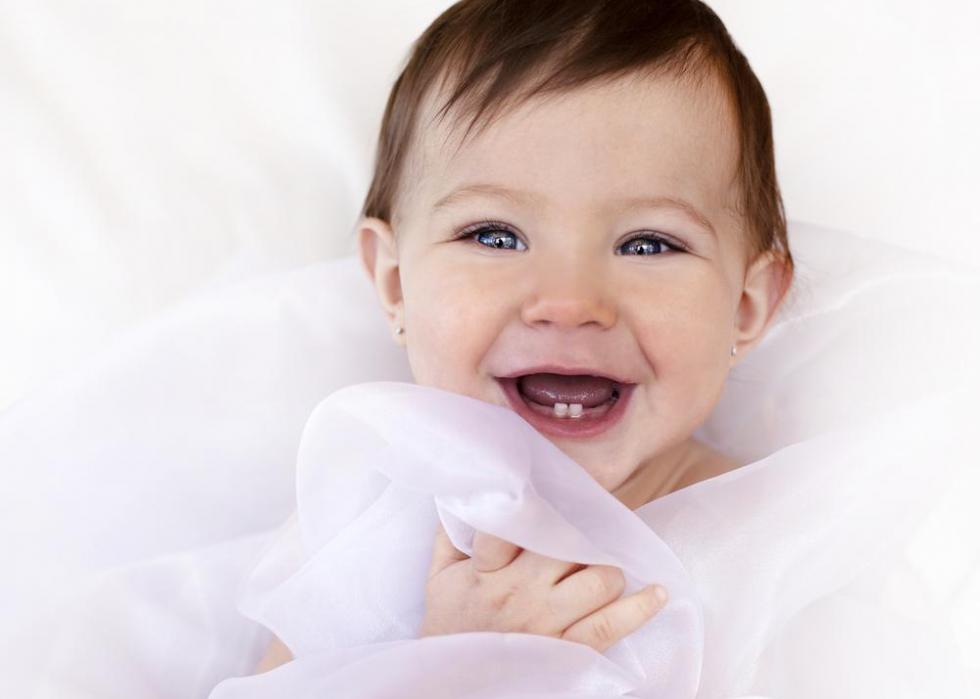 8 / 100
Zdenka Darula // Shutterstock
#47 Girl: Dena
Today's rank: #3,558
Rank 50 years ago: #266
Change in rank: -3,292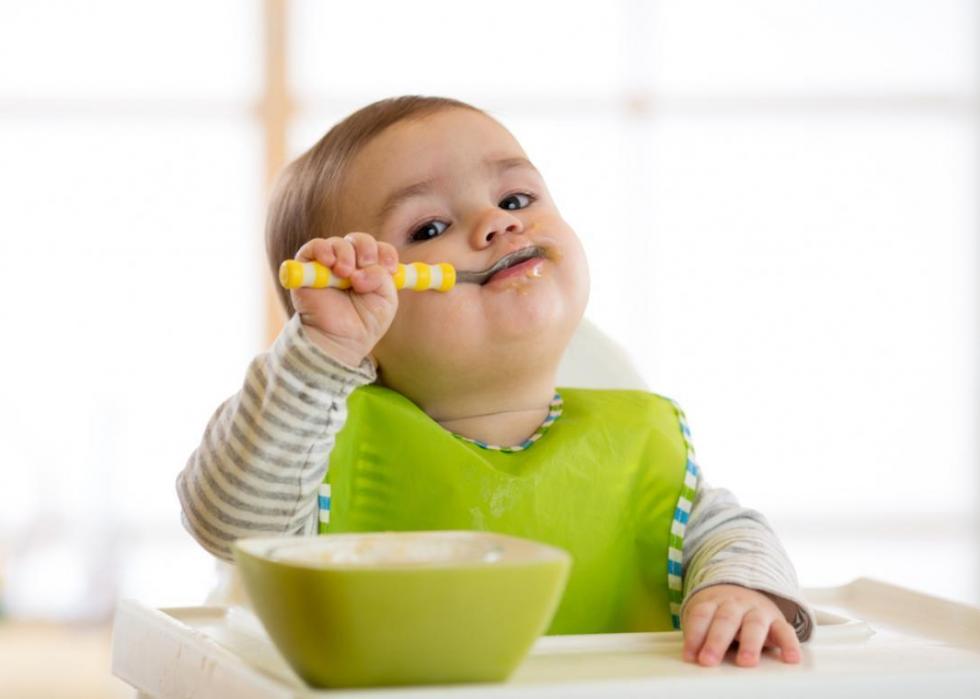 9 / 100
Oksana Kuzmina // Shutterstock
#46 Boy: Norman
Today's rank: #1,069
Rank 50 years ago: #155
Change in rank: -914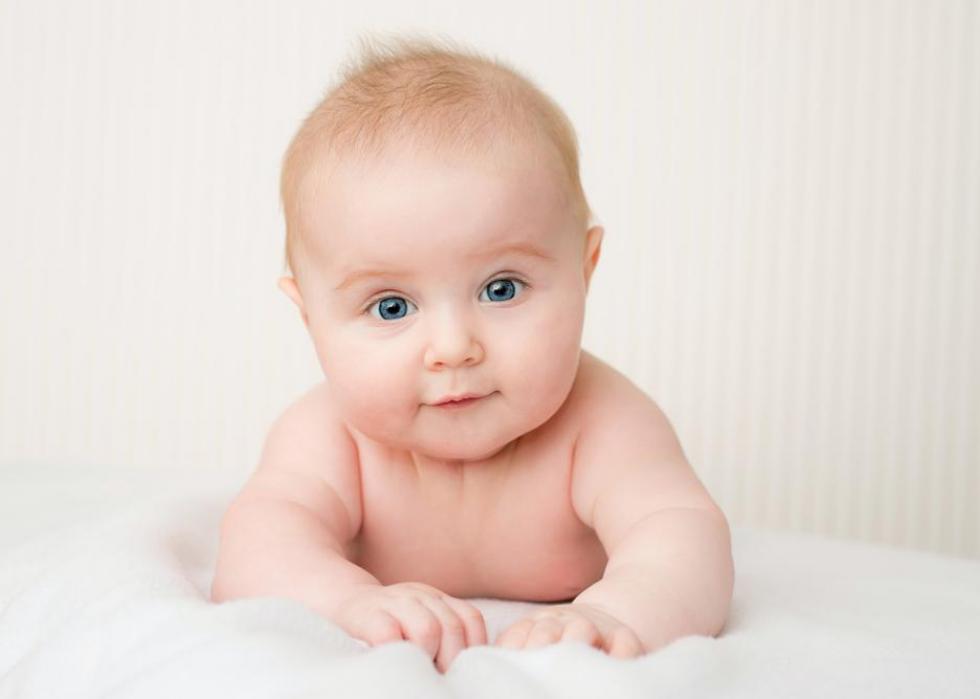 10 / 100
#46 Girl: Maureen
Today's rank: #3,512
Rank 50 years ago: #148
Change in rank: -3,364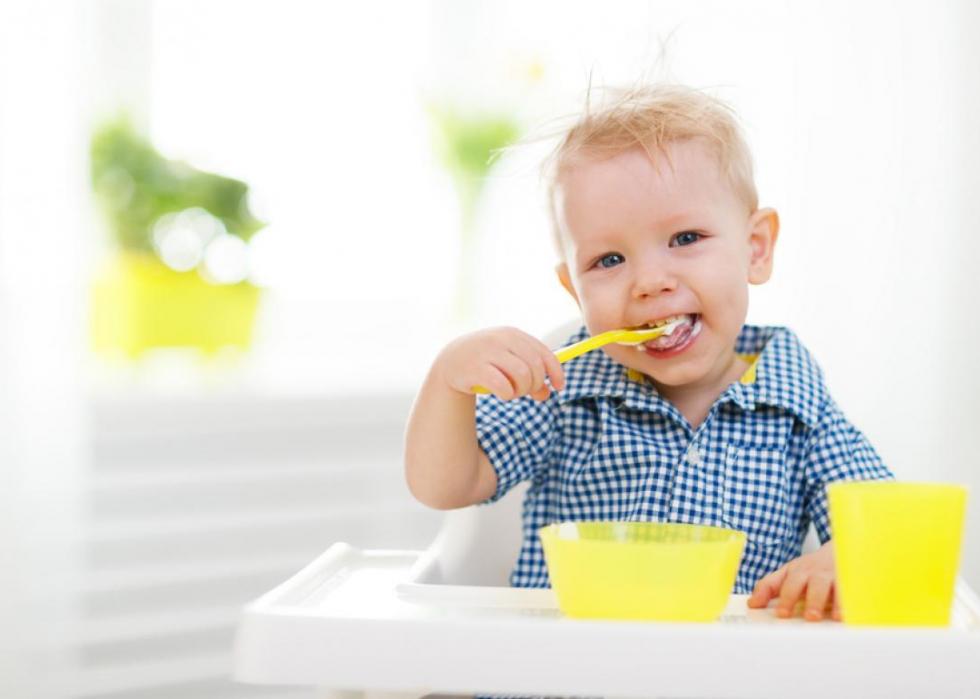 11 / 100
Evgeny Atamanenko // Shutterstock
#45 Boy: Steve
Today's rank: #1,011
Rank 50 years ago: #89
Change in rank: -922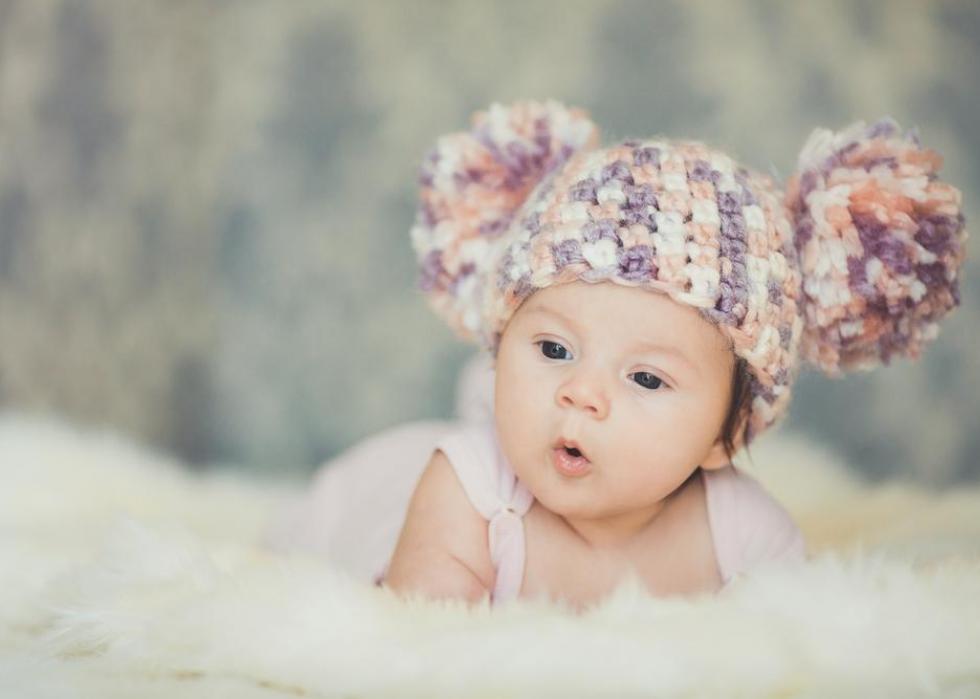 12 / 100
Oksana Kuzmina // Shutterstock
#45 Girl: Debra
Today's rank: #3,418
Rank 50 years ago: #38
Change in rank: -3,380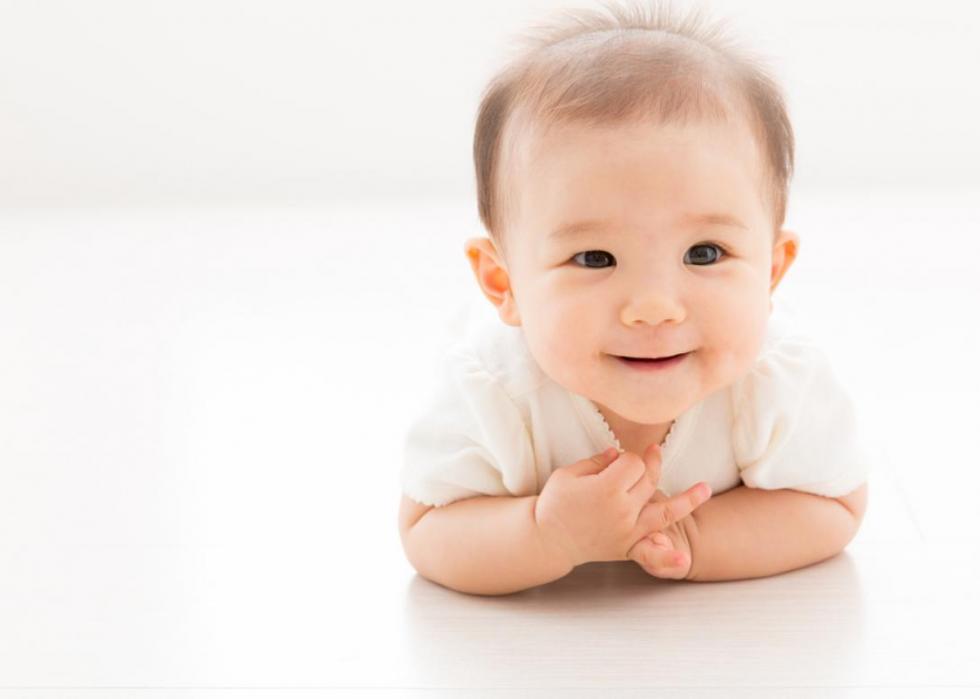 13 / 100
#44 Boy: Bernard
Today's rank: #1,113
Rank 50 years ago: #189
Change in rank: -924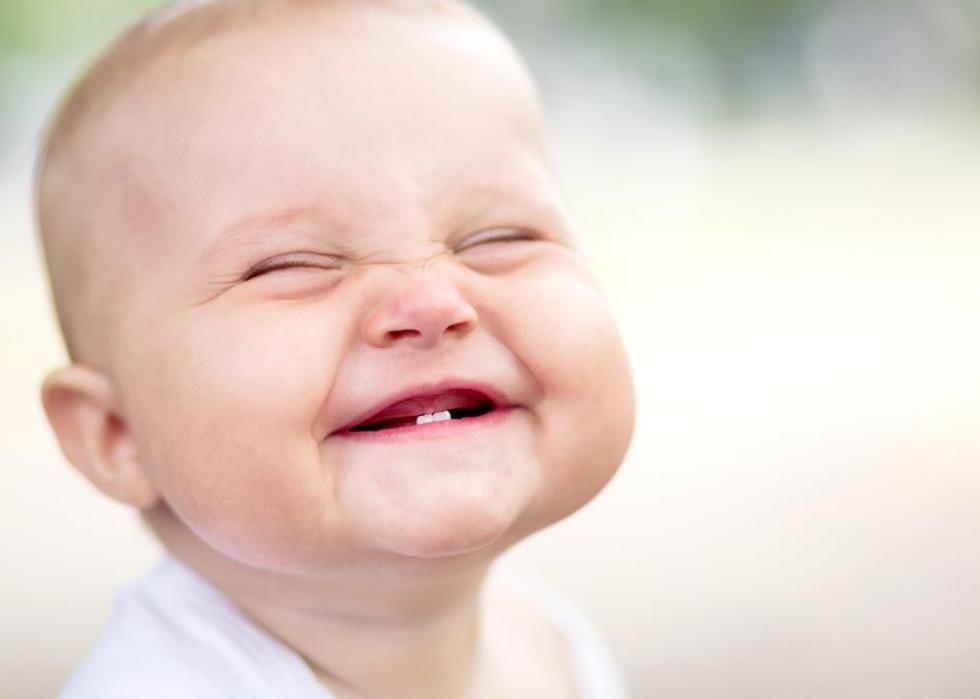 14 / 100
Max Bukovski // Shutterstock
#44 Girl: Becky
Today's rank: #3,549
Rank 50 years ago: #161
Change in rank: -3,388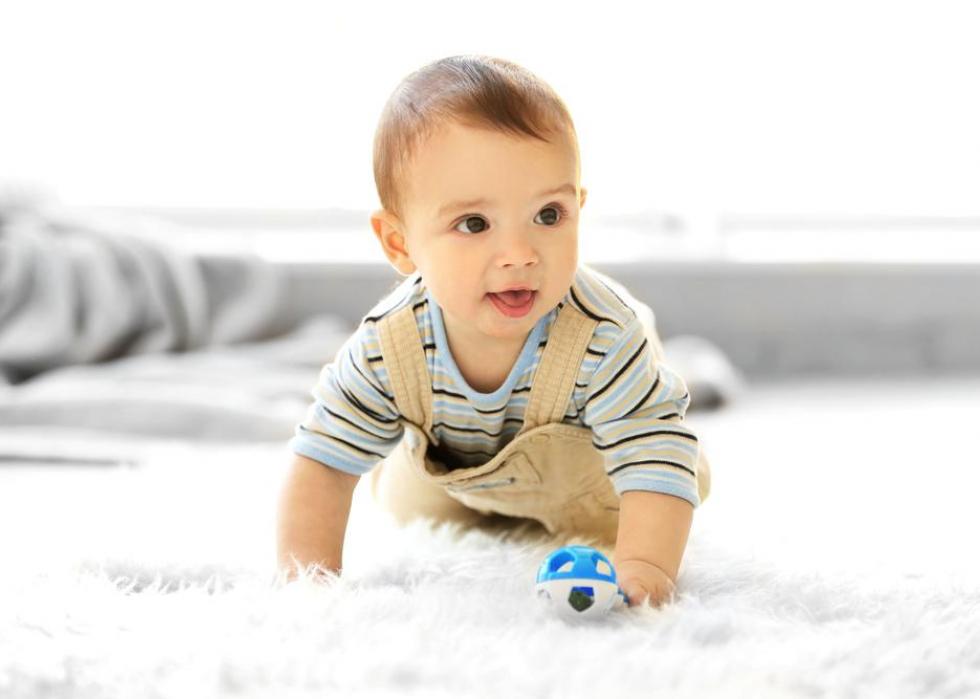 15 / 100
Africa Studio // Shutterstock
#43 Boy: Guy
Today's rank: #1,132
Rank 50 years ago: #202
Change in rank: -930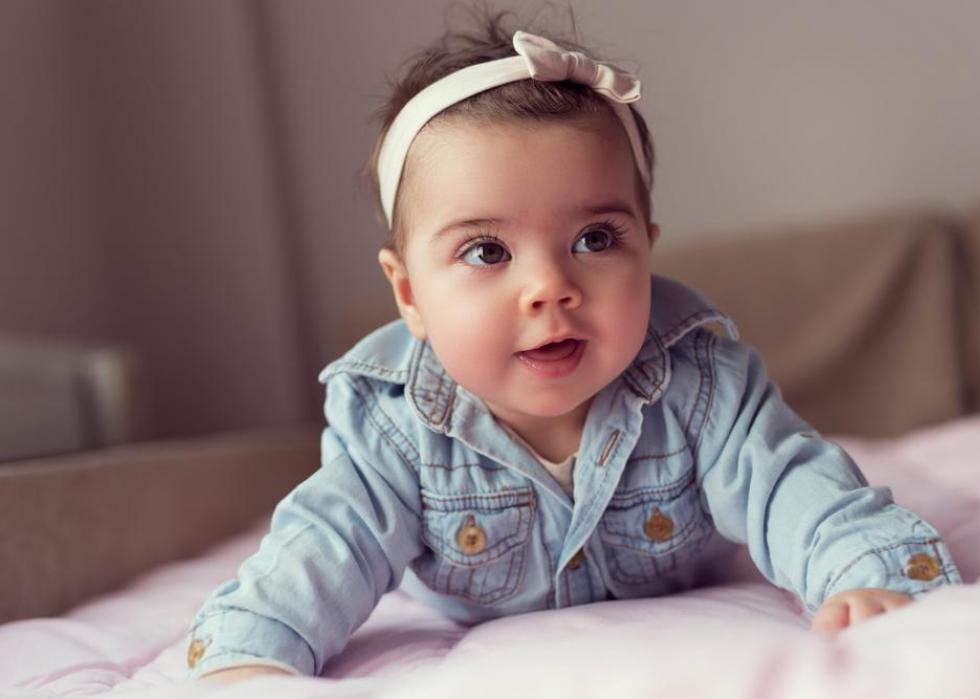 16 / 100
Impact Photography // Shutterstock
#43 Girl: Terri
Today's rank: #3,532
Rank 50 years ago: #83
Change in rank: -3,449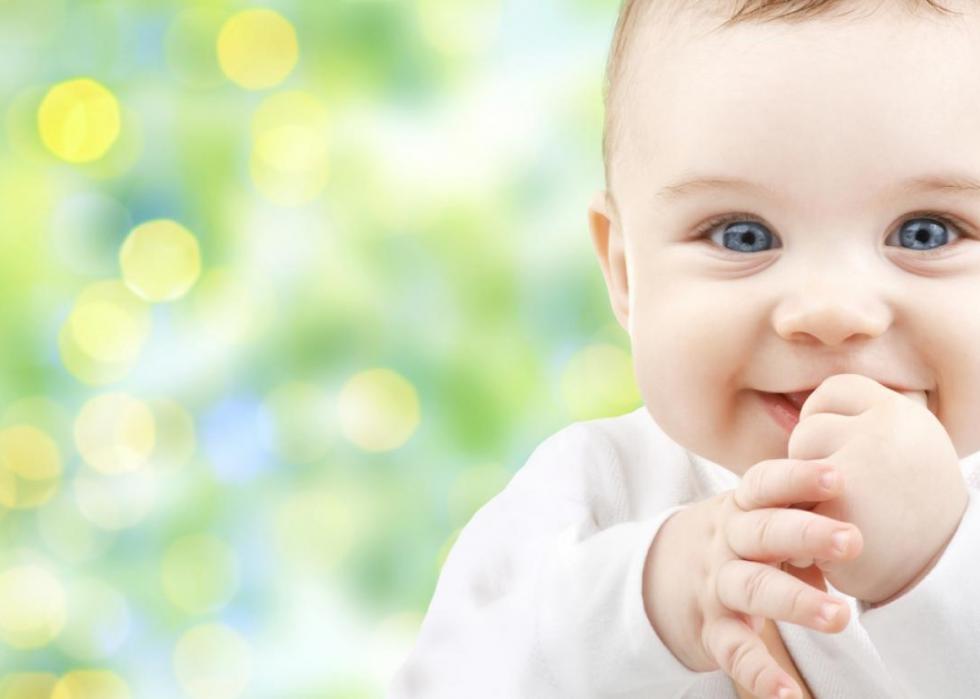 17 / 100
Syda Productions // Shutterstock
#42 Boy: Clifford
Today's rank: #1,118
Rank 50 years ago: #167
Change in rank: -951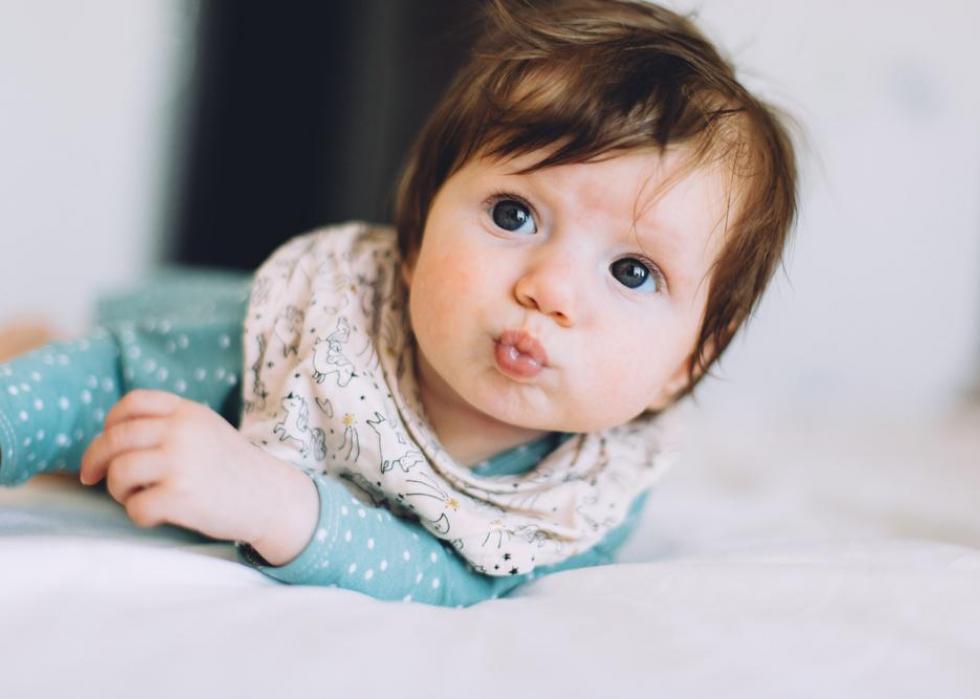 18 / 100
Tetiana Iatsenko // Shutterstock
#42 Girl: Jodi
Today's rank: #3,571
Rank 50 years ago: #97
Change in rank: -3,474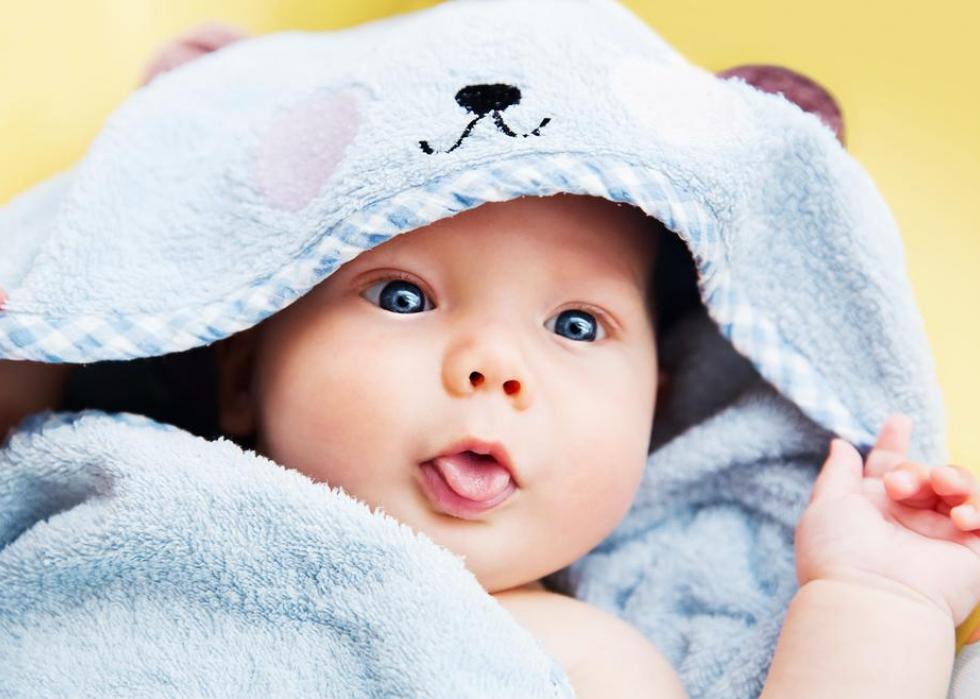 19 / 100
Natalia Deriabina // Shutterstock
#41 Boy: Clarence
Today's rank: #1,150
Rank 50 years ago: #184
Change in rank: -966
20 / 100
Marko Poplasen // Shutterstock
#41 Girl: Jo
Today's rank: #3,727
Rank 50 years ago: #226
Change in rank: -3,501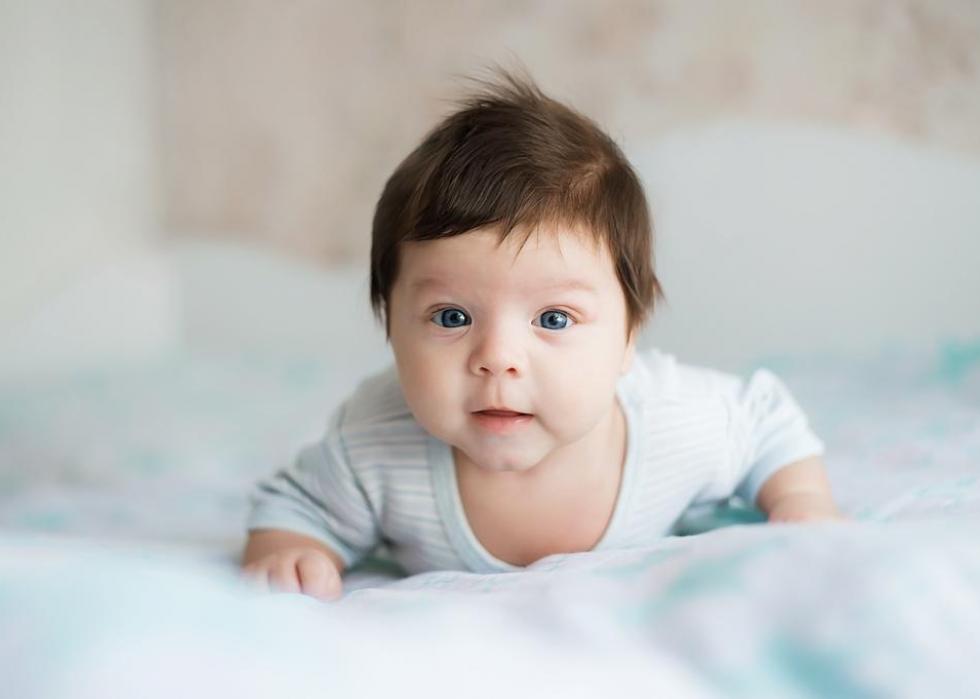 21 / 100
Evgeniya Yantseva // Shutterstock
#40 Boy: Clinton
Today's rank: #1,242
Rank 50 years ago: #207
Change in rank: -1,035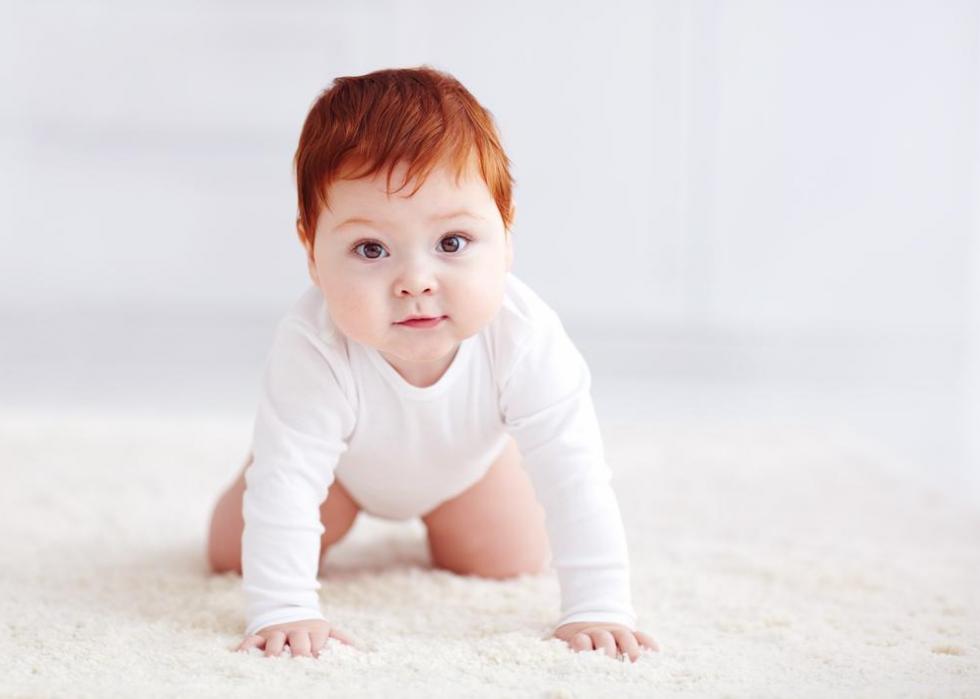 22 / 100
Olesia Bilkei // Shutterstock
#40 Girl: Jill
Today's rank: #3,647
Rank 50 years ago: #46
Change in rank: -3,601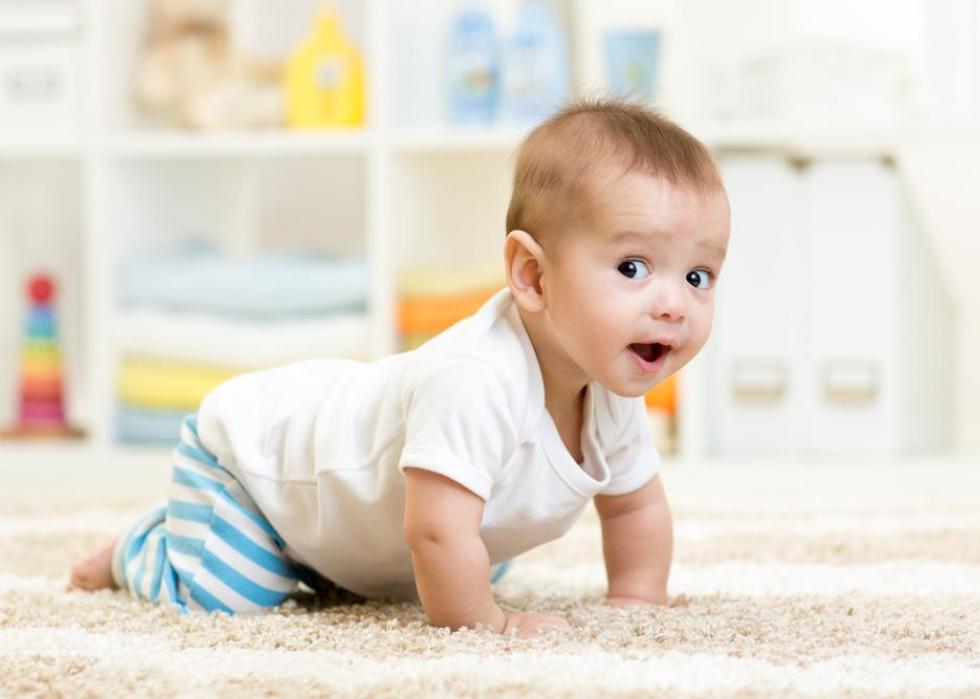 23 / 100
Oksana Kuzmina // Shutterstock
#39 Boy: Kent
Today's rank: #1,244
Rank 50 years ago: #194
Change in rank: -1,050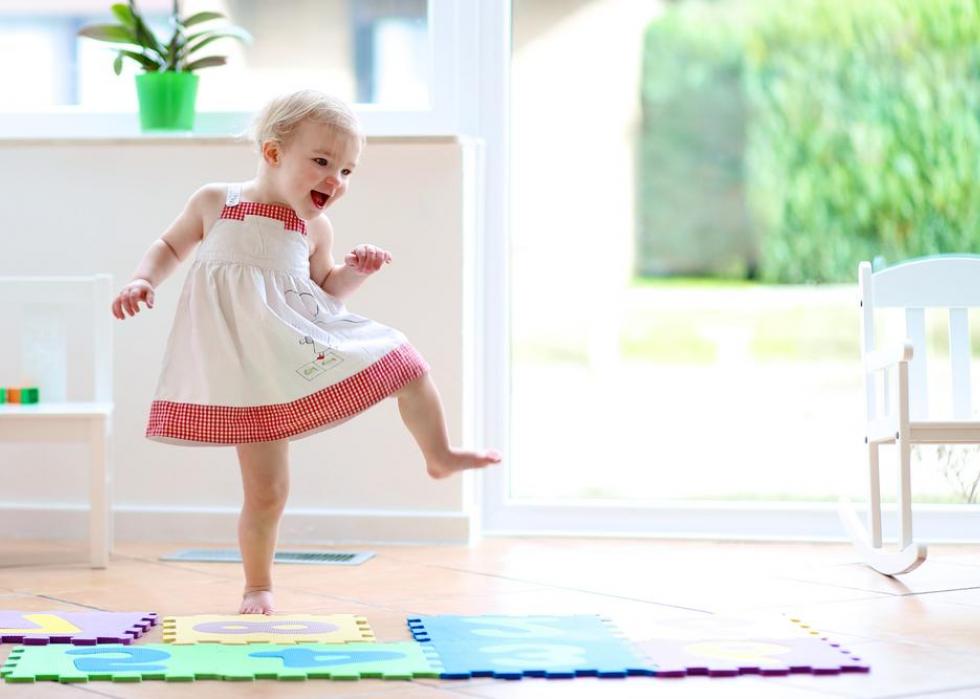 24 / 100
#39 Girl: Beth
Today's rank: #3,853
Rank 50 years ago: #74
Change in rank: -3,779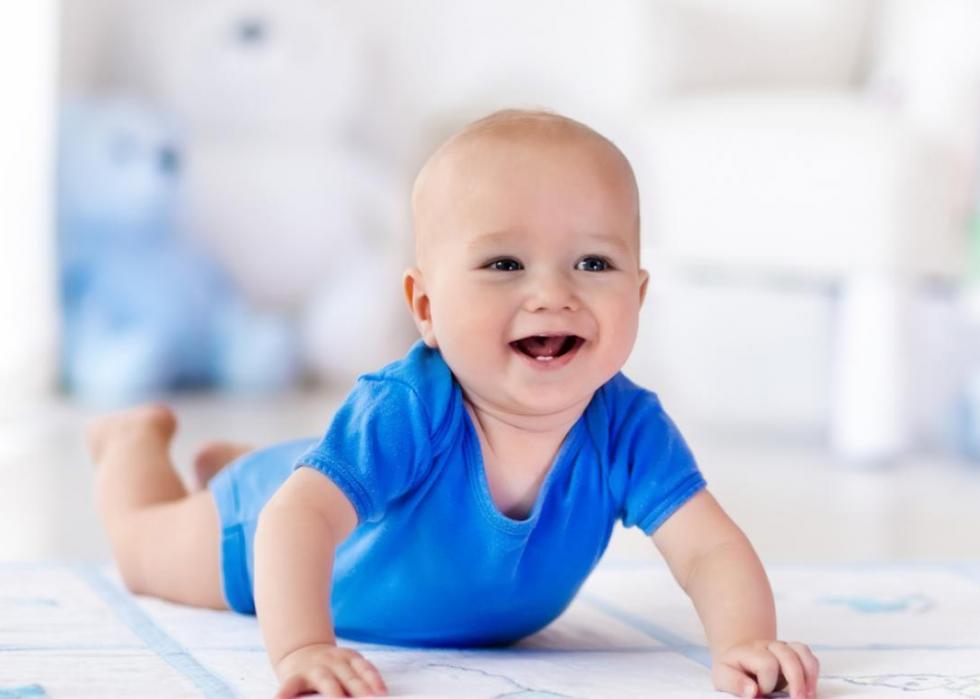 25 / 100
#38 Boy: Karl
Today's rank: #1,230
Rank 50 years ago: #168
Change in rank: -1,062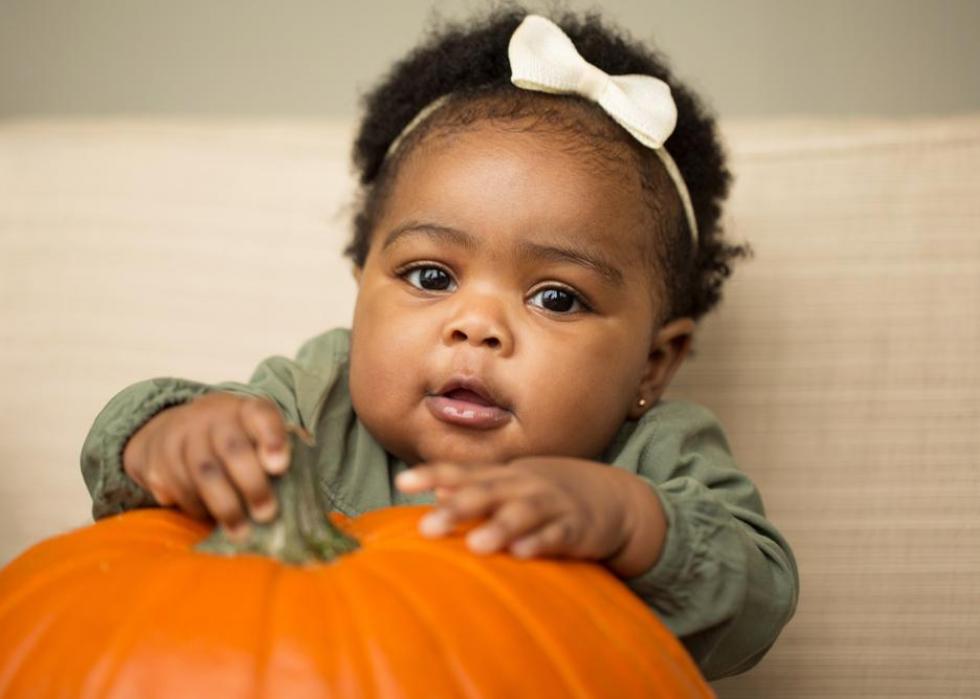 26 / 100
pixelheadphoto digitalskillet // Shutterstock
#38 Girl: Christie
Today's rank: #4,151
Rank 50 years ago: #260
Change in rank: -3,891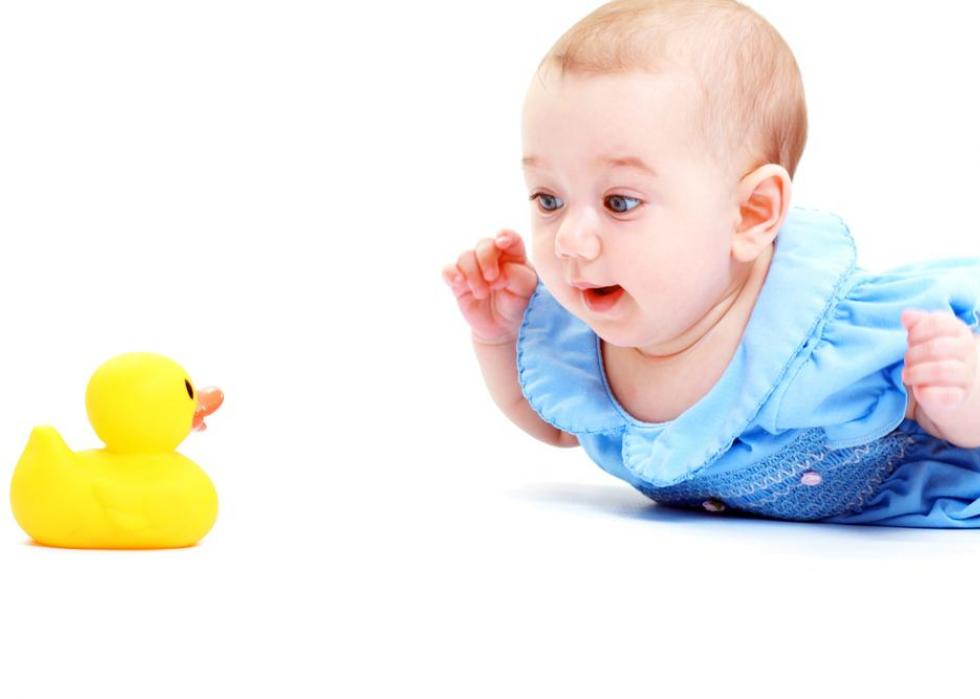 27 / 100
Olena Zaskochenko // Shutterstock
#37 Boy: Dale
Today's rank: #1,164
Rank 50 years ago: #91
Change in rank: -1,073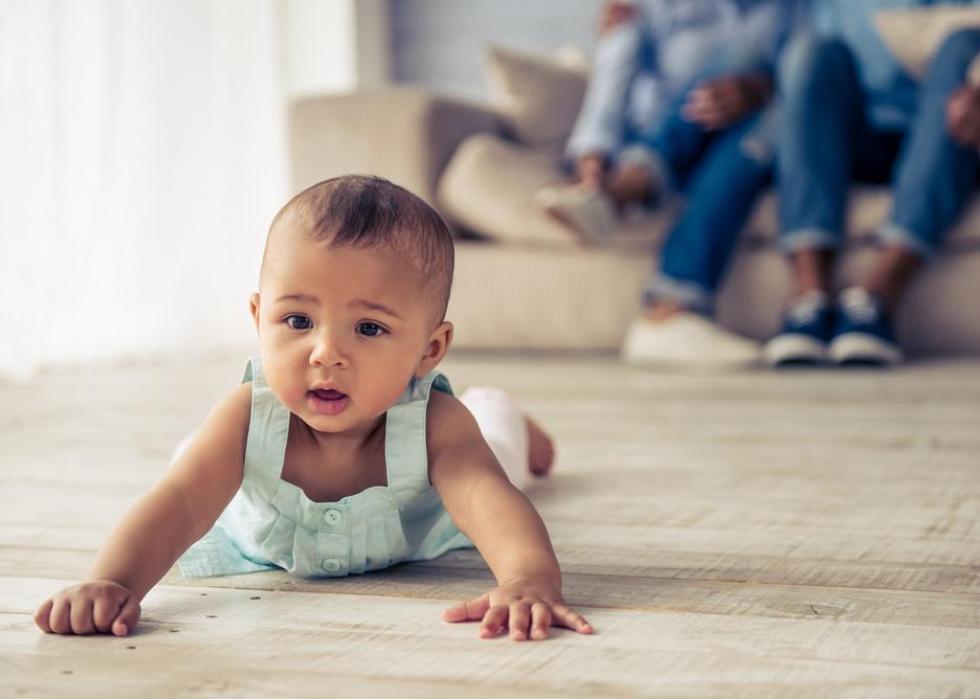 28 / 100
George Rudy // Shutterstock
#37 Girl: Kellie
Today's rank: #4,184
Rank 50 years ago: #179
Change in rank: -4,005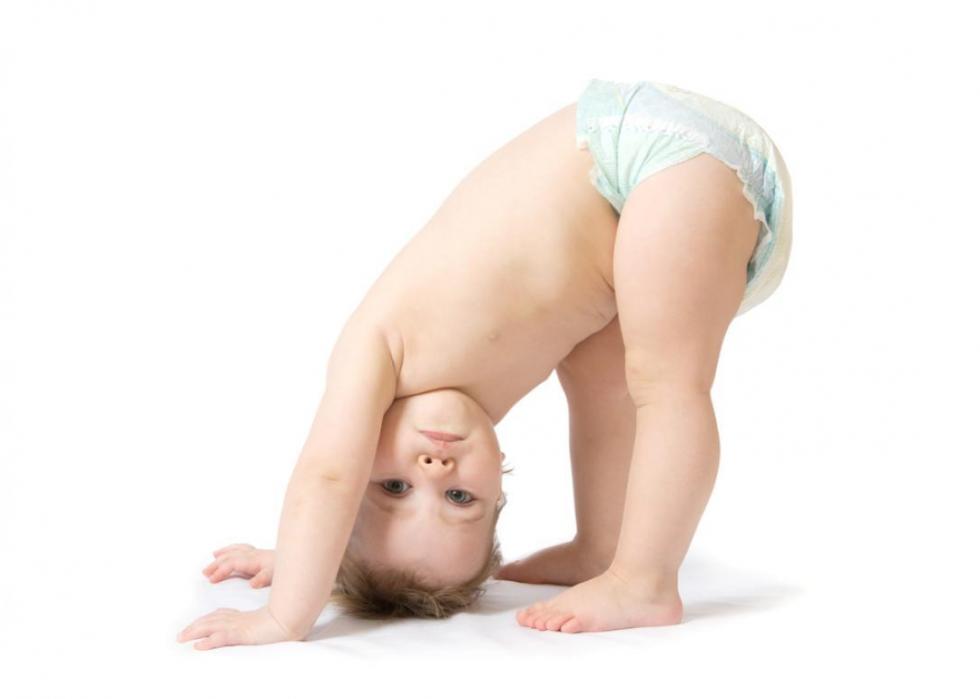 29 / 100
Pakhnyushchy // Shutterstock
#36 Boy: Todd
Today's rank: #1,116
Rank 50 years ago: #28
Change in rank: -1,088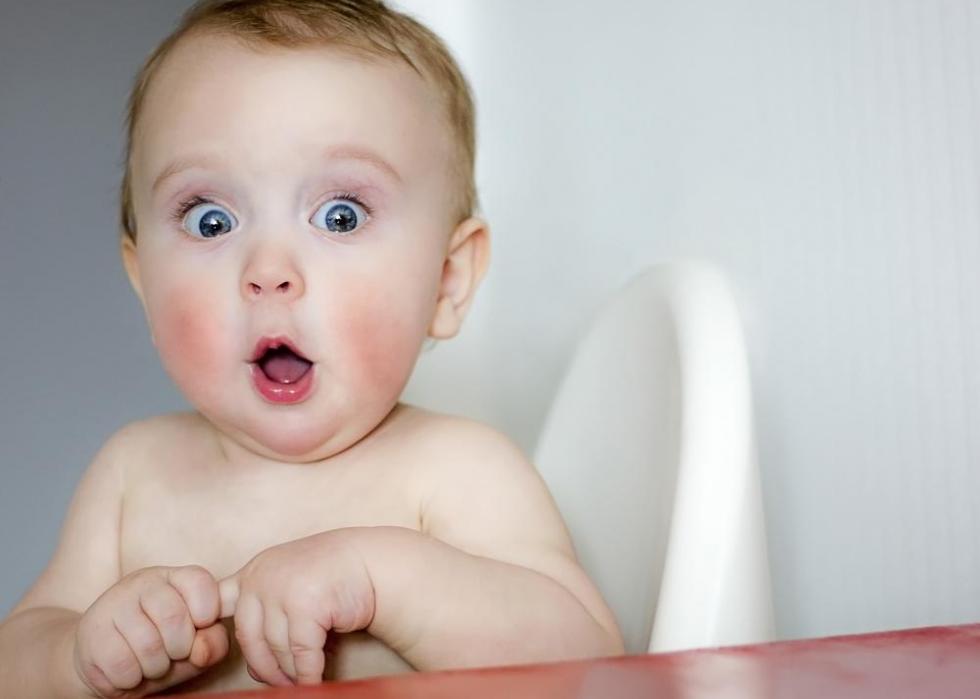 30 / 100
EvgeniiAnd // Shutterstock
#36 Girl: Michele
Today's rank: #4,116
Rank 50 years ago: #29
Change in rank: -4,087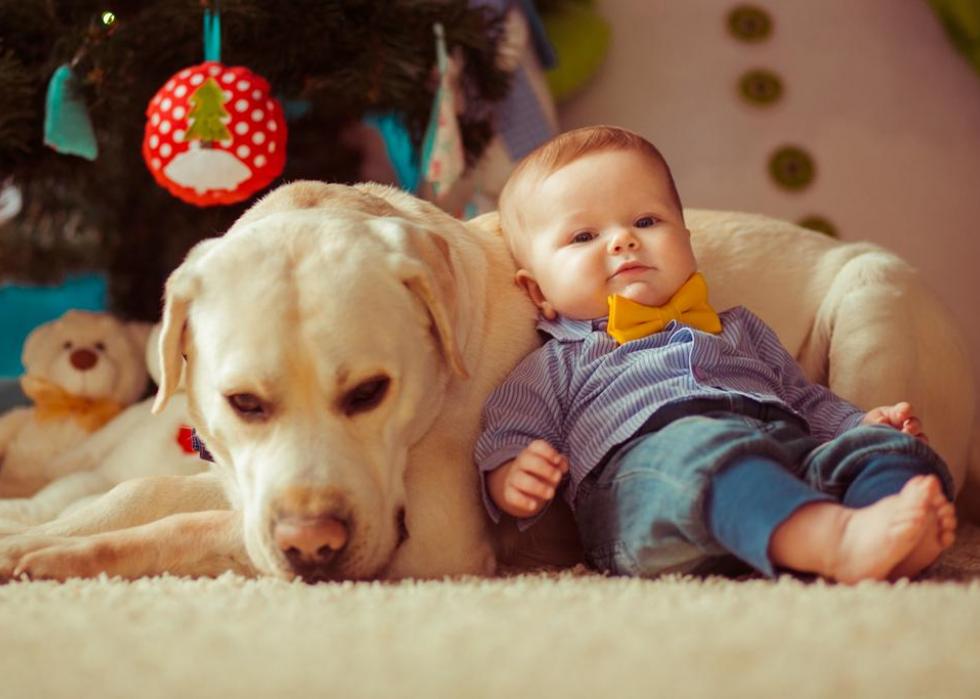 31 / 100
pyrozhenka // Shutterstock
#35 Boy: Darryl
Today's rank: #1,268
Rank 50 years ago: #140
Change in rank: -1,128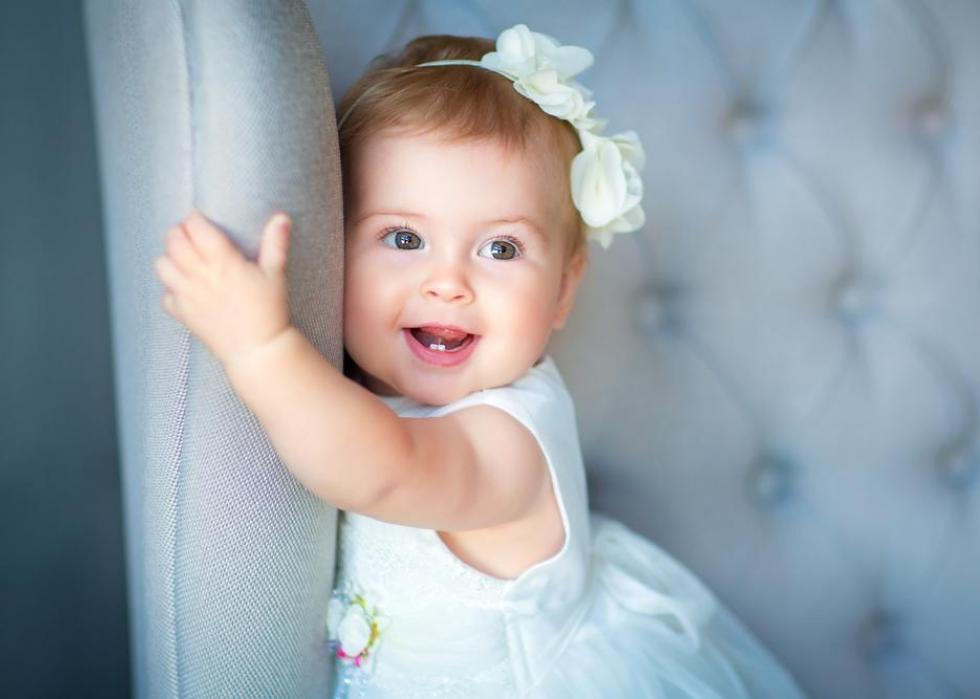 32 / 100
marina shin // Shutterstock
#35 Girl: Lynda
Today's rank: #4,354
Rank 50 years ago: #245
Change in rank: -4,109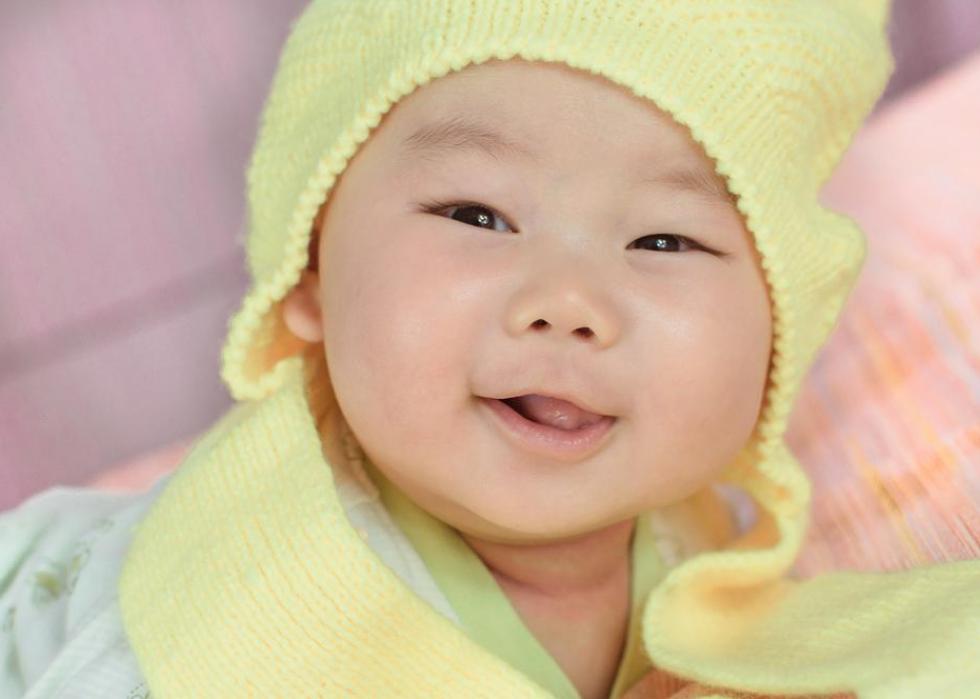 33 / 100
#34 Boy: Daryl
Today's rank: #1,305
Rank 50 years ago: #176
Change in rank: -1,129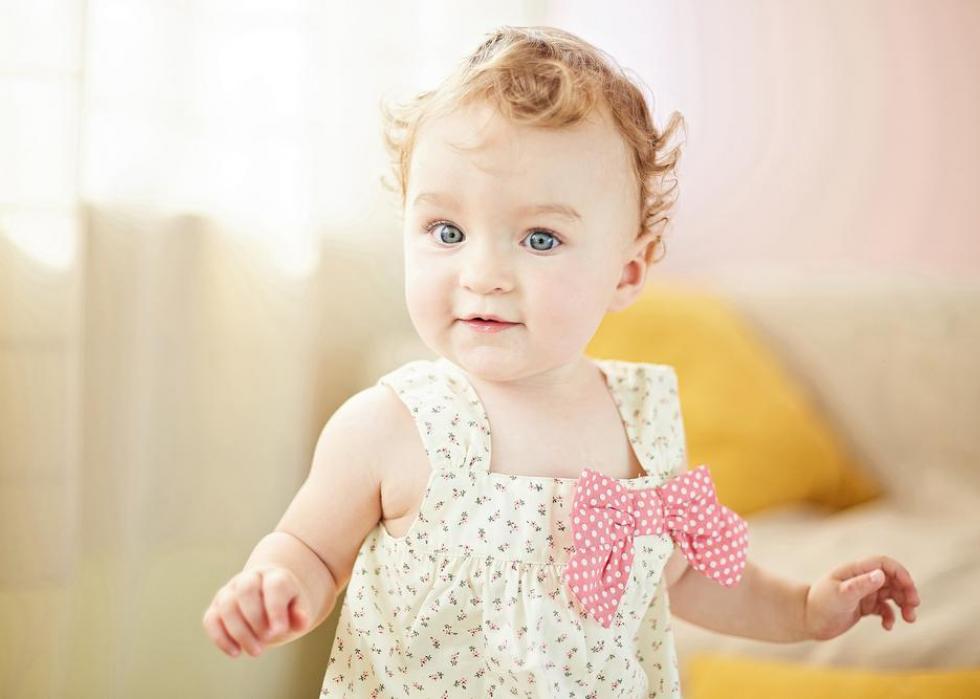 34 / 100
Ivanna-Ivashka // Shutterstock
#34 Girl: Shelly
Today's rank: #4,212
Rank 50 years ago: #98
Change in rank: -4,114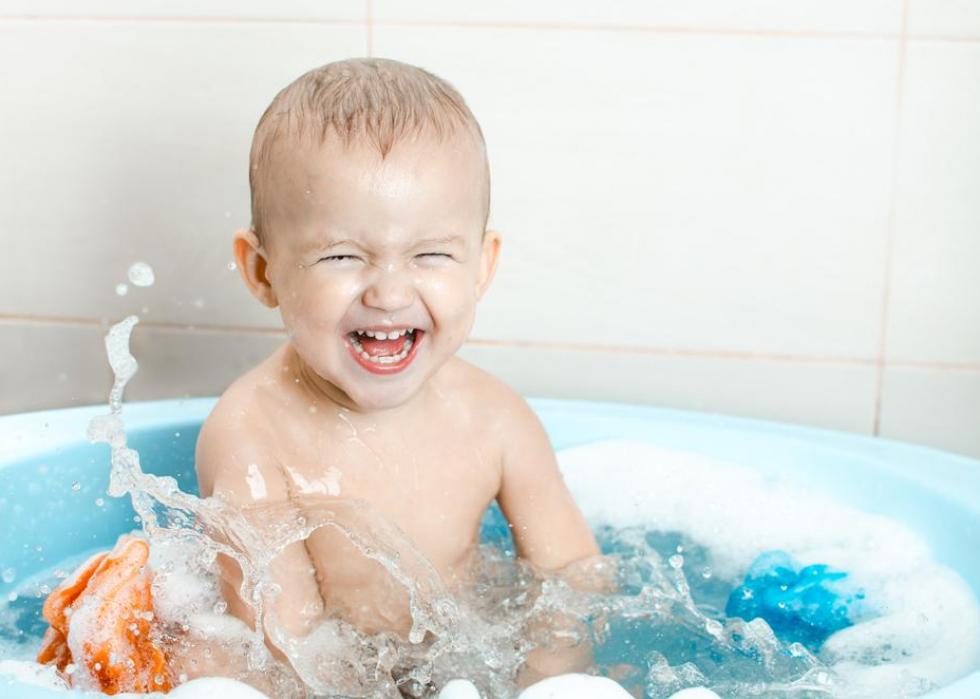 35 / 100
#33 Boy: Glenn
Today's rank: #1,237
Rank 50 years ago: #92
Change in rank: -1,145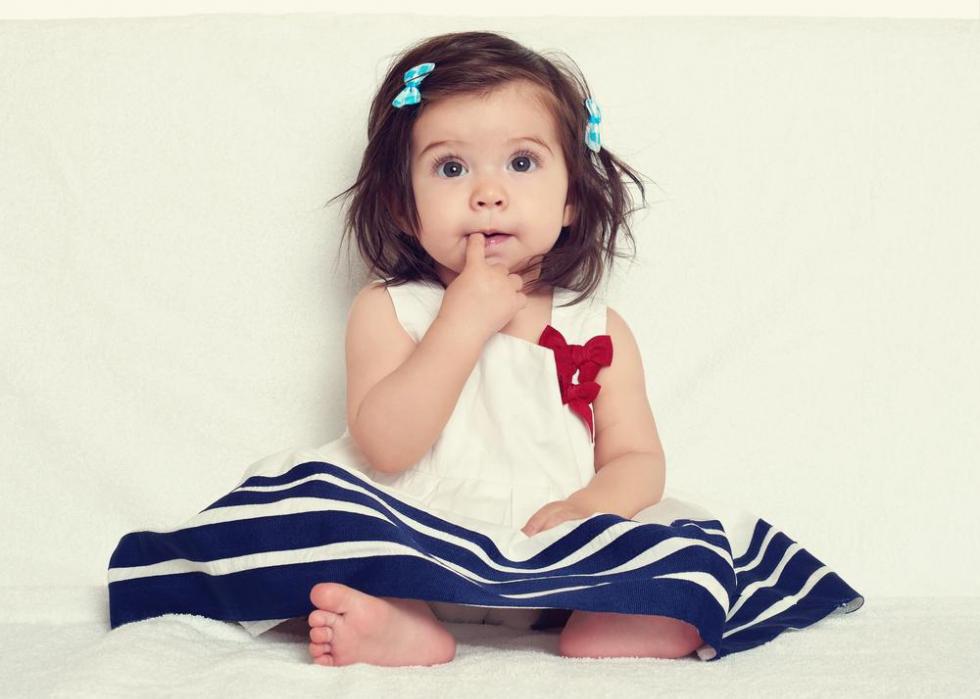 36 / 100
#33 Girl: Kerri
Today's rank: #4,350
Rank 50 years ago: #234
Change in rank: -4,116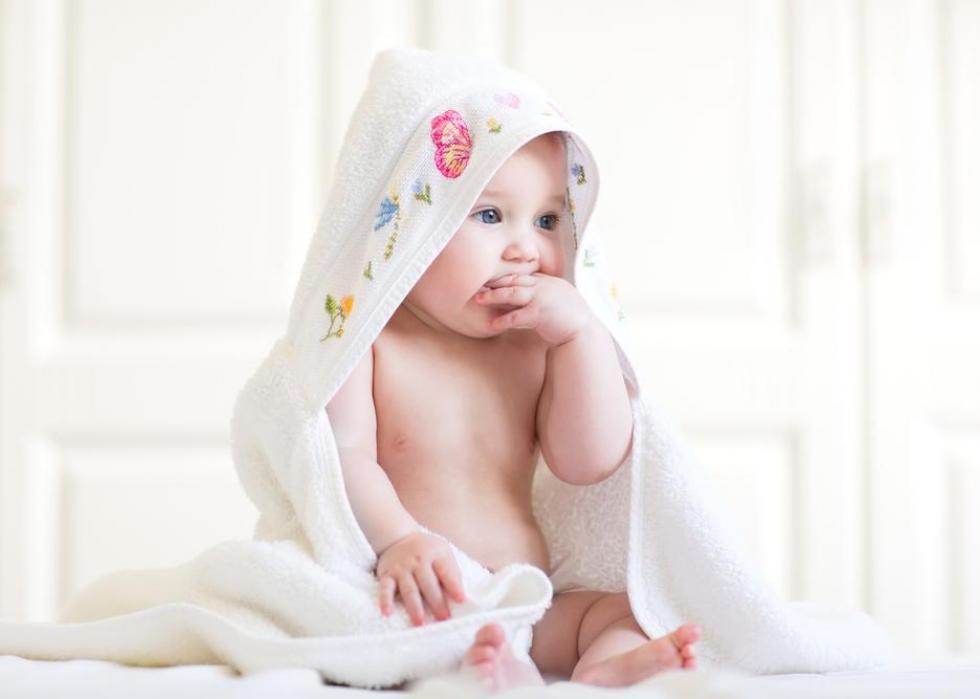 37 / 100
#32 Boy: Barry
Today's rank: #1,276
Rank 50 years ago: #107
Change in rank: -1,169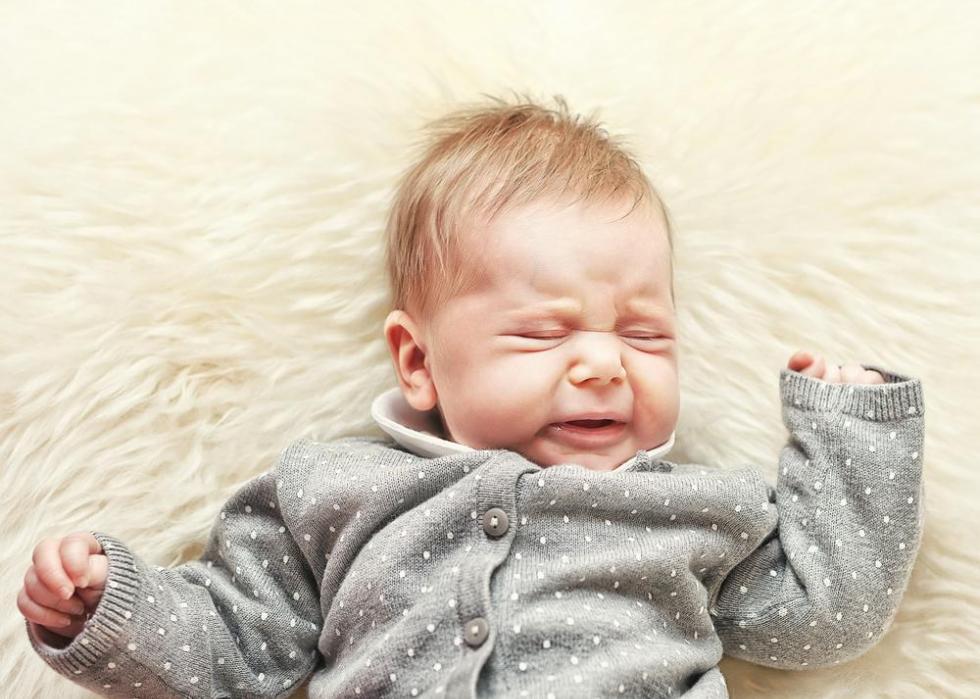 38 / 100
gualtiero boffi // Shutterstock
#32 Girl: Cathy
Today's rank: #4,419
Rank 50 years ago: #134
Change in rank: -4,285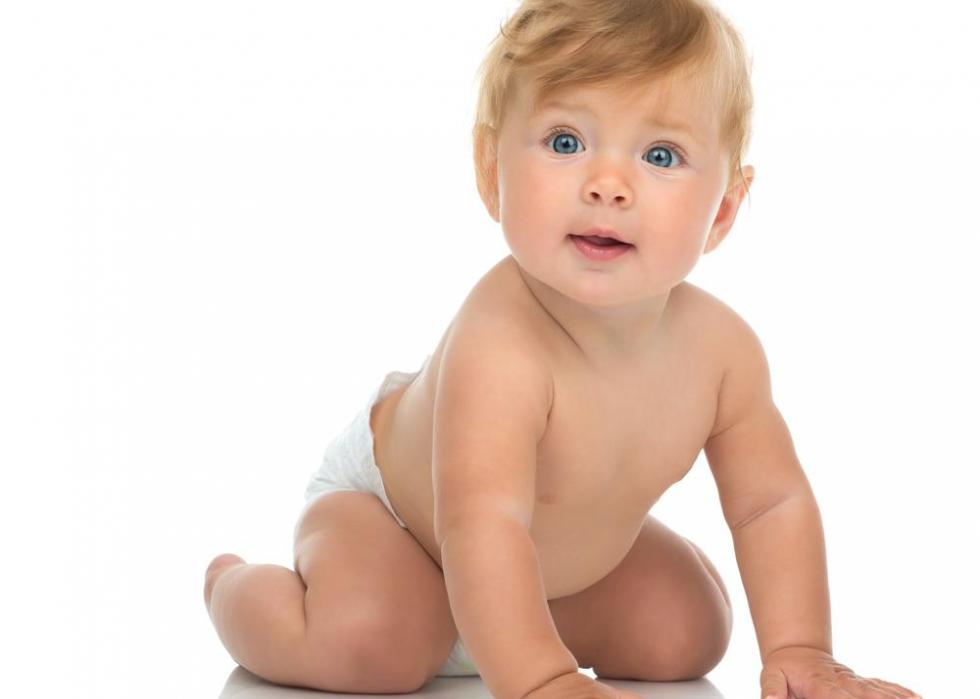 39 / 100
Dmitry Lobanov // Shutterstock
#31 Boy: Vernon
Today's rank: #1,424
Rank 50 years ago: #203
Change in rank: -1,221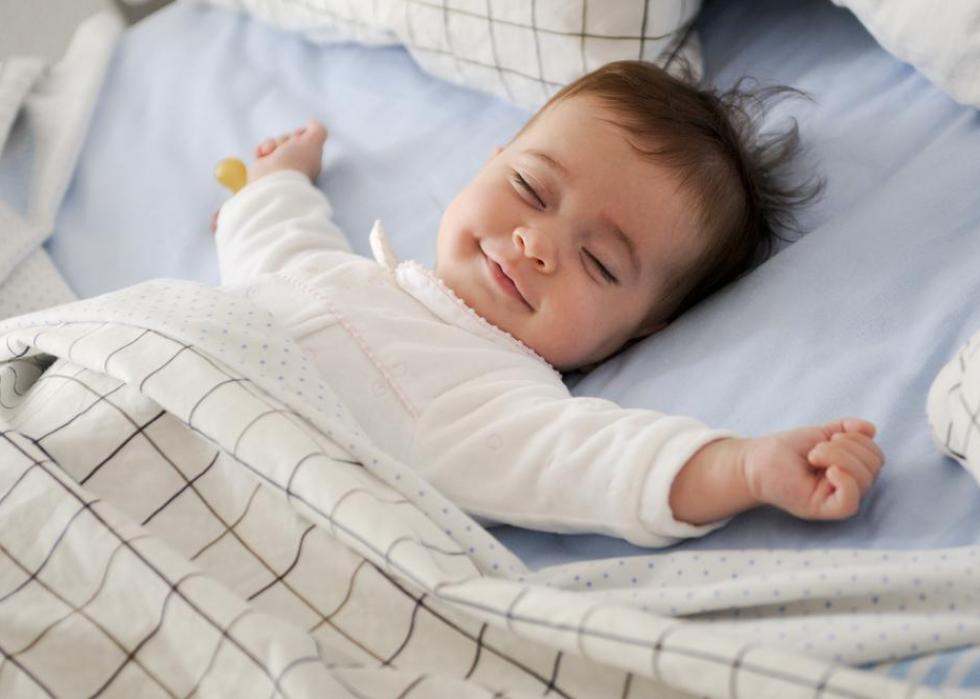 40 / 100
javi_indy // Shutterstock
#31 Girl: Kerry
Today's rank: #4,551
Rank 50 years ago: #186
Change in rank: -4,365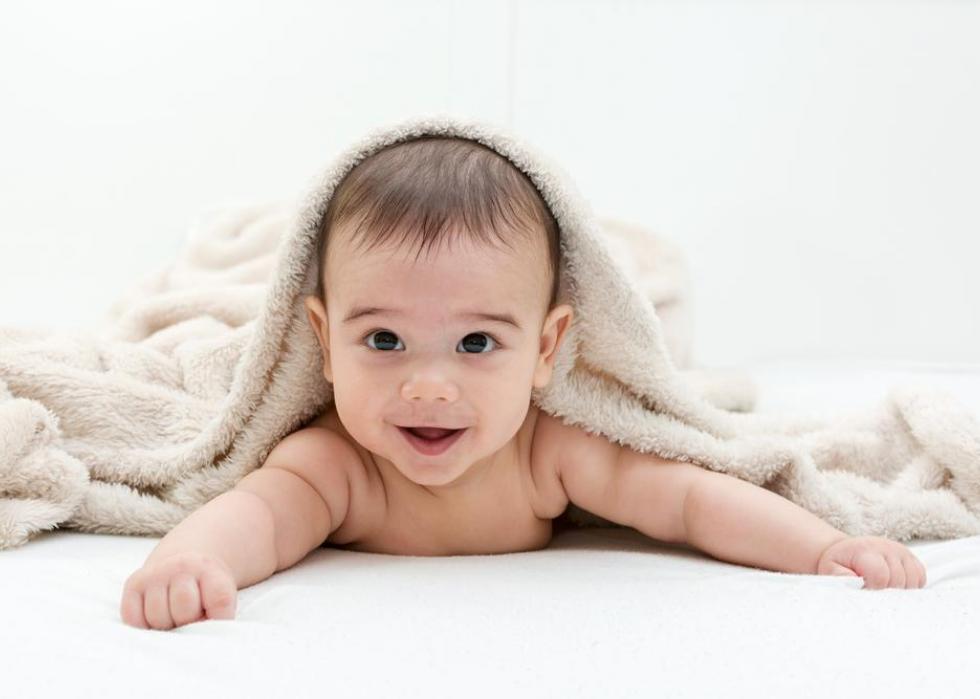 41 / 100
Bogdan Vija // Shutterstock
#30 Boy: Earl
Today's rank: #1,439
Rank 50 years ago: #164
Change in rank: -1,275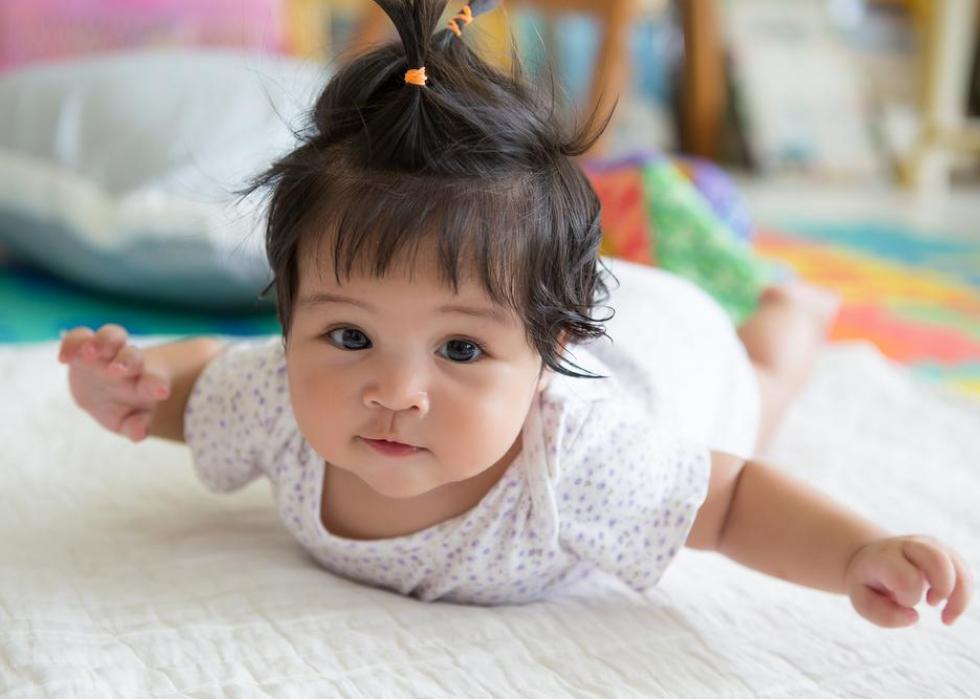 42 / 100
phadungsak sawasdee // Shutterstock
#30 Girl: Kelli
Today's rank: #4,549
Rank 50 years ago: #137
Change in rank: -4,412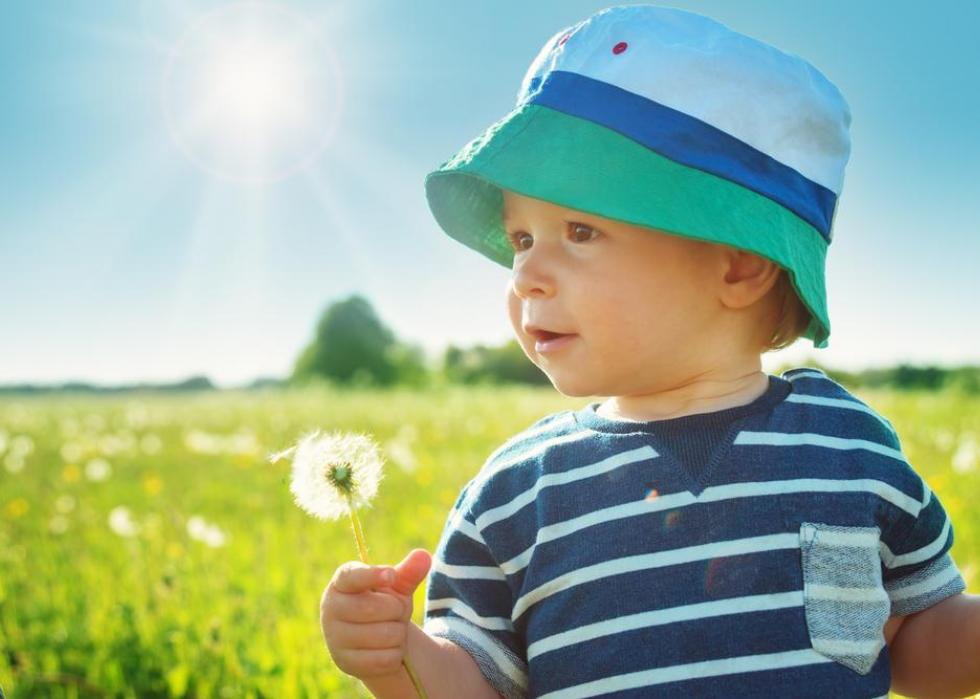 43 / 100
Anna Grigorjeva // Shutterstock
#29 Boy: Lloyd
Today's rank: #1,519
Rank 50 years ago: #225
Change in rank: -1,294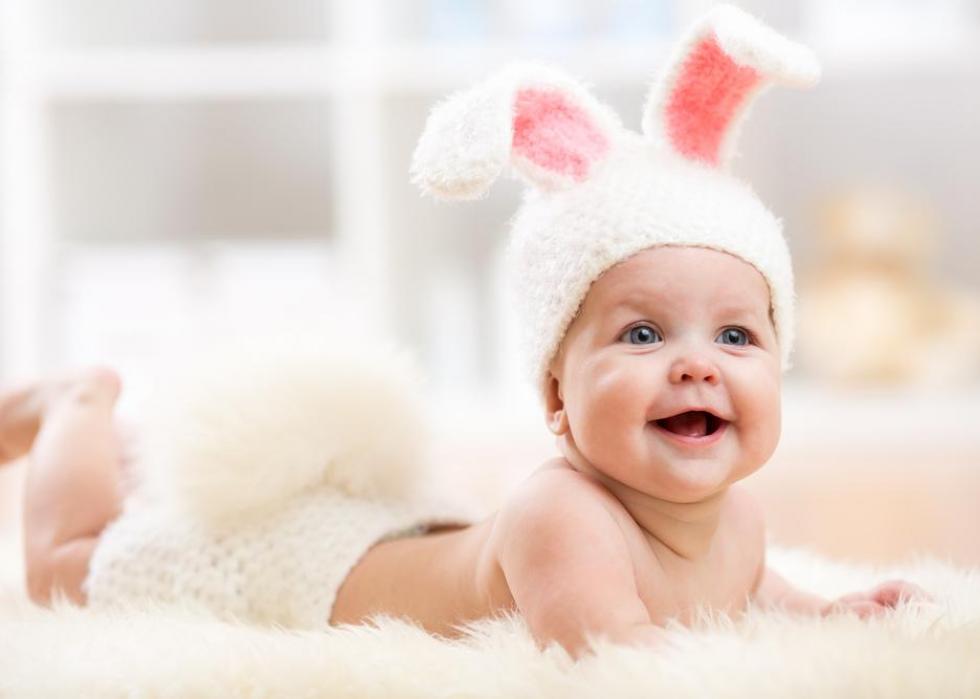 44 / 100
Oksana Kuzmina // Shutterstock
#29 Girl: Kristi
Today's rank: #5,039
Rank 50 years ago: #138
Change in rank: -4,901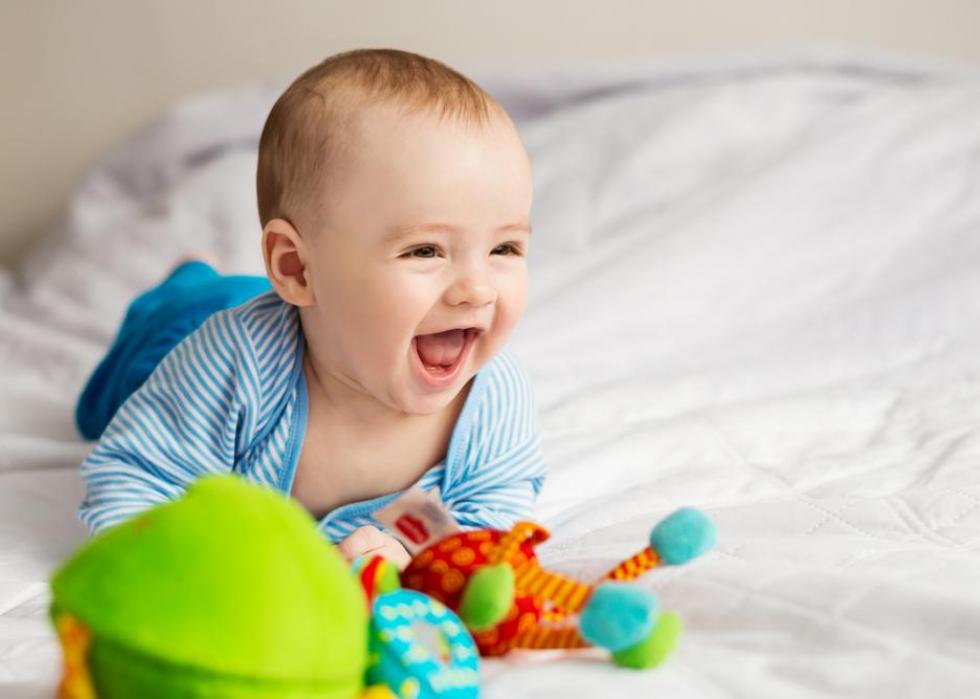 45 / 100
Alena Vostrikova // Shutterstock
#28 Boy: Fred
Today's rank: #1,508
Rank 50 years ago: #172
Change in rank: -1,336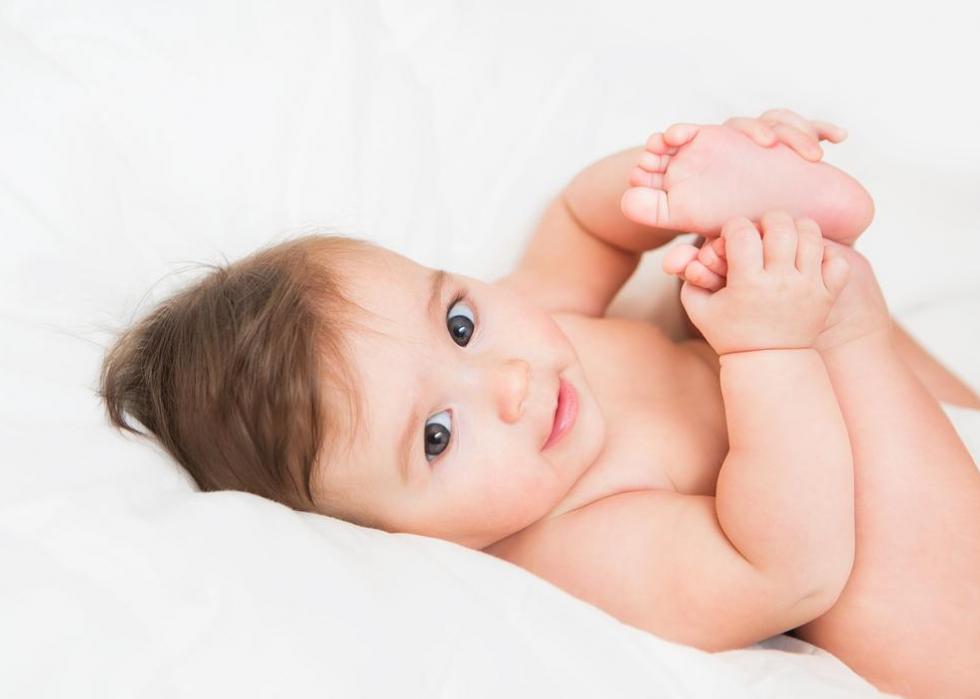 46 / 100
#28 Girl: Wanda
Today's rank: #5,092
Rank 50 years ago: #115
Change in rank: -4,977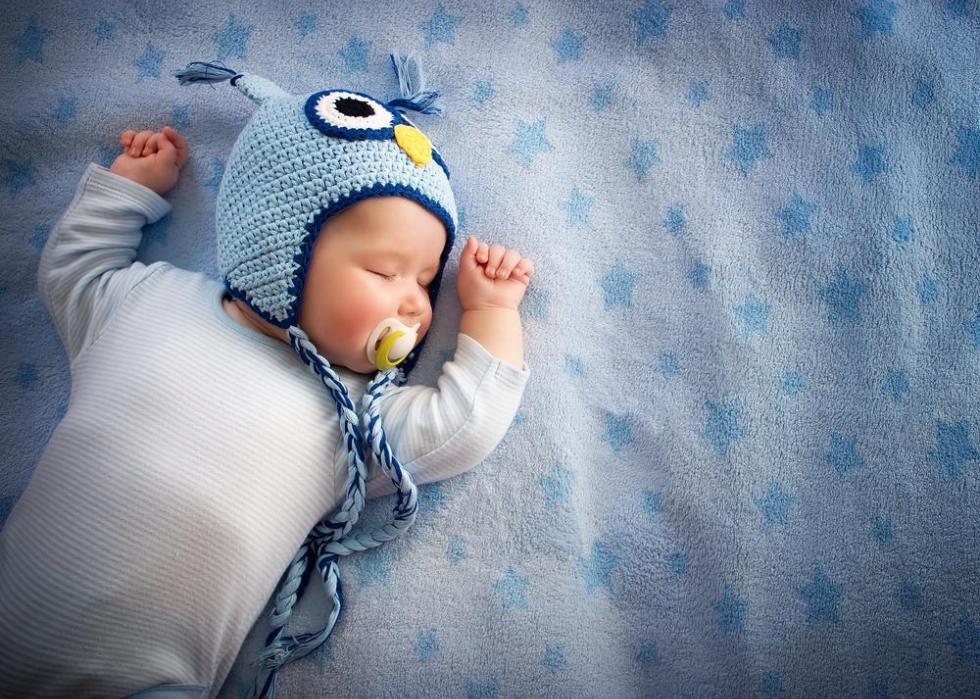 47 / 100
Anna Grigorjeva // Shutterstock
#27 Boy: Kelly
Today's rank: #1,451
Rank 50 years ago: #97
Change in rank: -1,354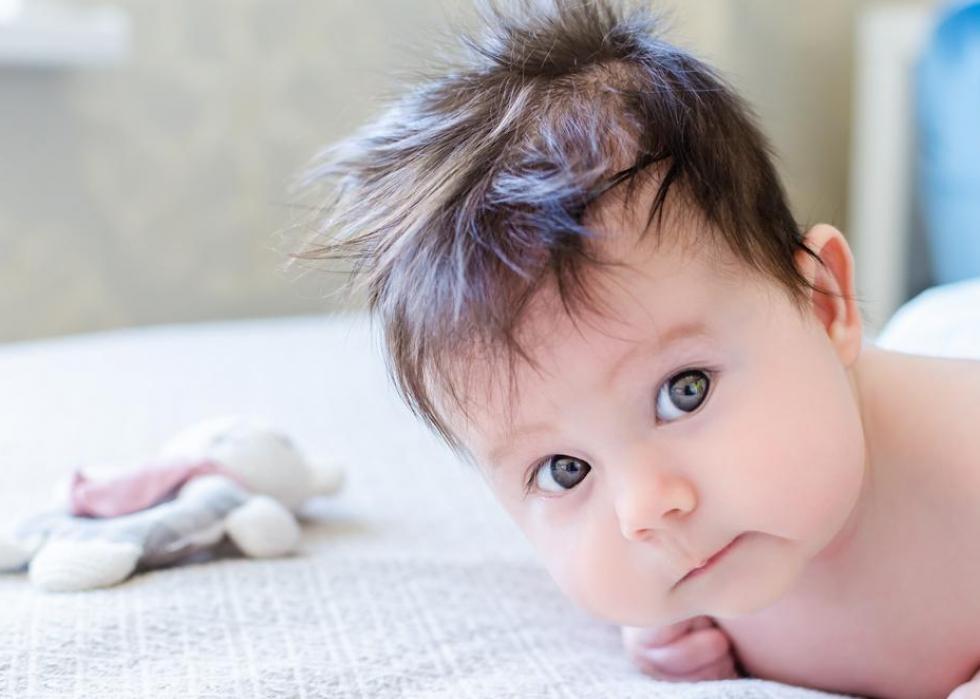 48 / 100
#27 Girl: Kimberley
Today's rank: #5,172
Rank 50 years ago: #175
Change in rank: -4,997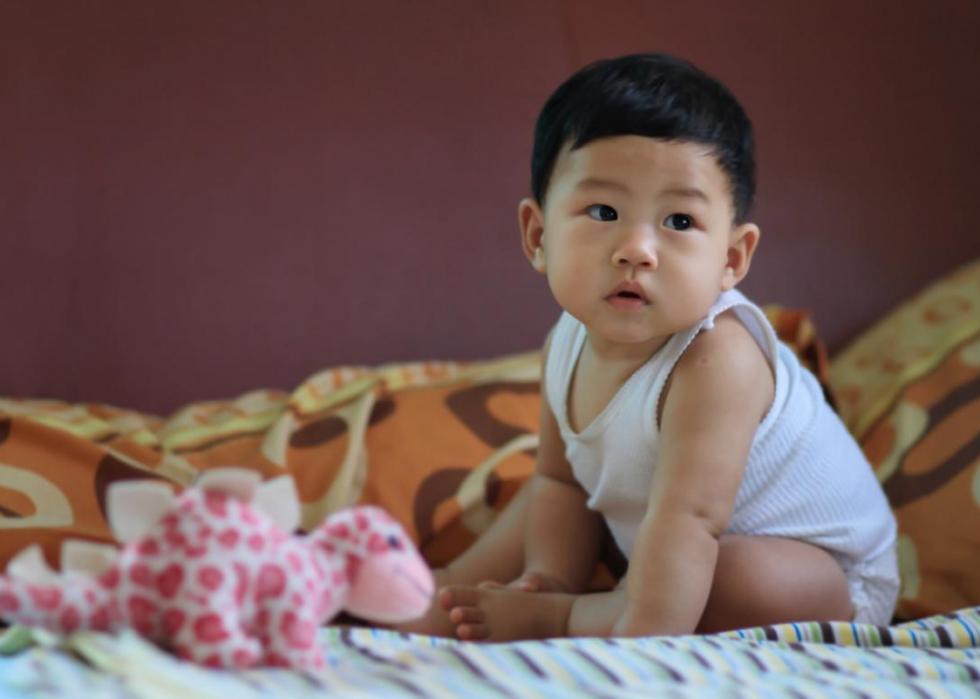 49 / 100
Krisda Ponchaipulltawee // Shutterstock
#26 Boy: Dan
Today's rank: #1,585
Rank 50 years ago: #191
Change in rank: -1,394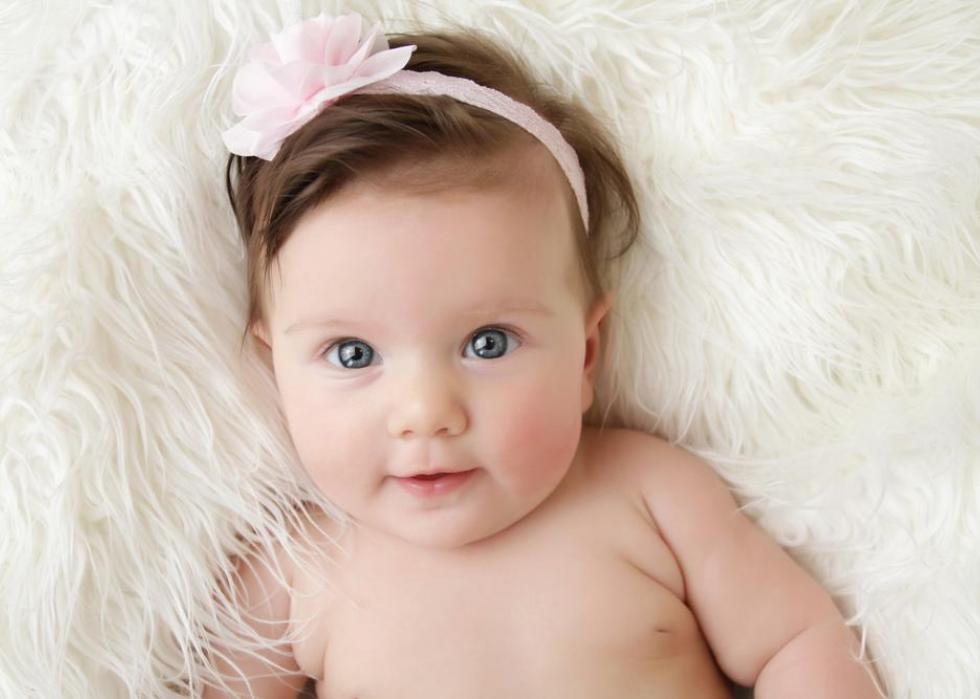 50 / 100
Olga Bogatyrenko // Shutterstock
#26 Girl: Tracey
Today's rank: #5,089
Rank 50 years ago: #72
Change in rank: -5,017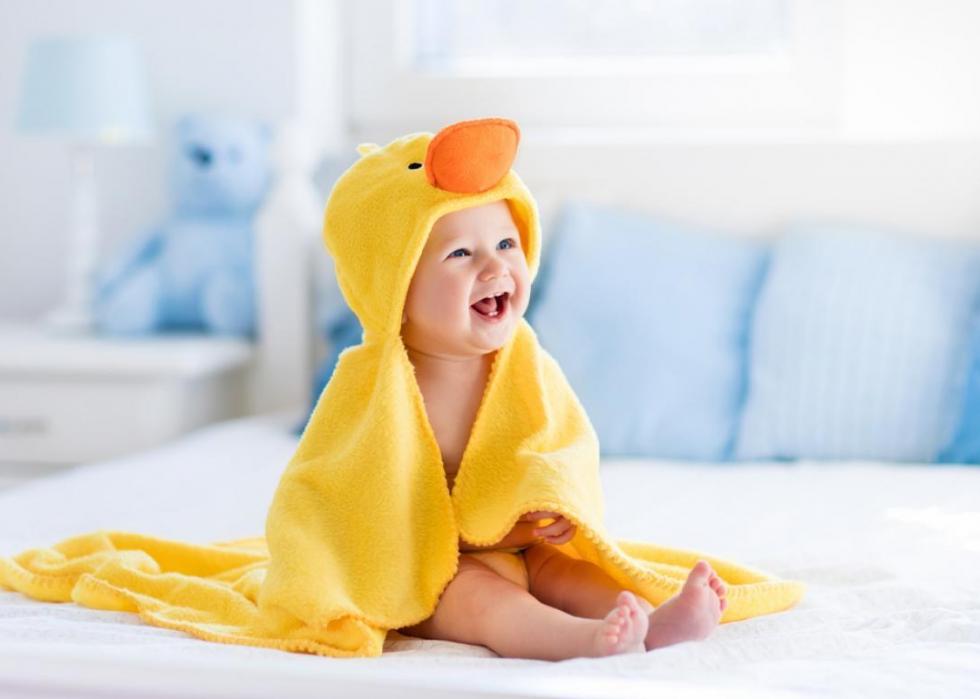 51 / 100
#25 Boy: Glen
Today's rank: #1,556
Rank 50 years ago: #162
Change in rank: -1,394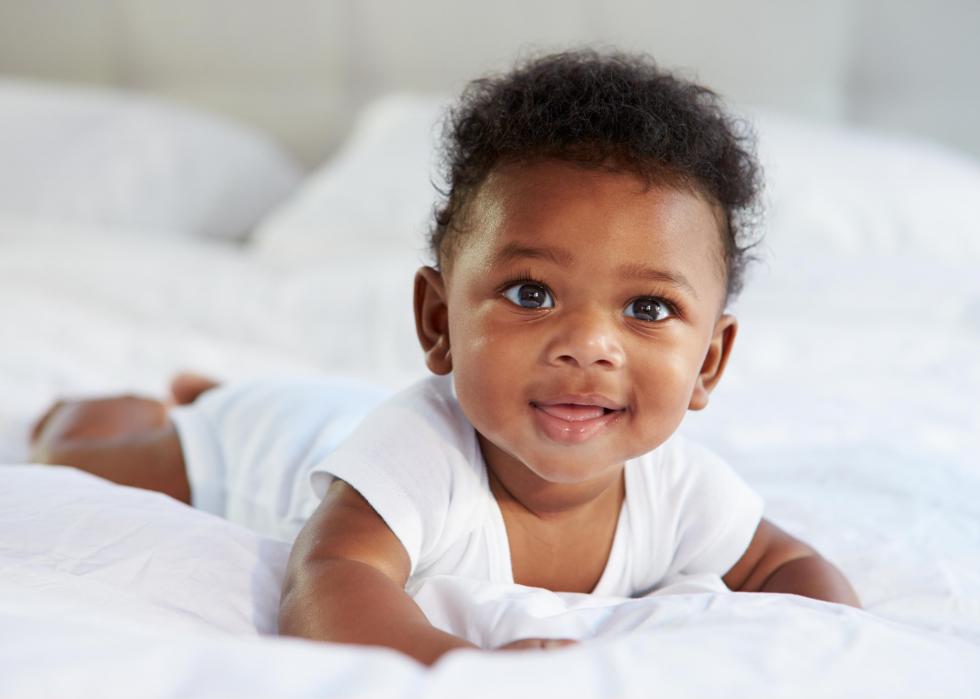 52 / 100
Monkey Business Images // Shutterstock
#25 Girl: Debbie
Today's rank: #5,303
Rank 50 years ago: #111
Change in rank: -5,192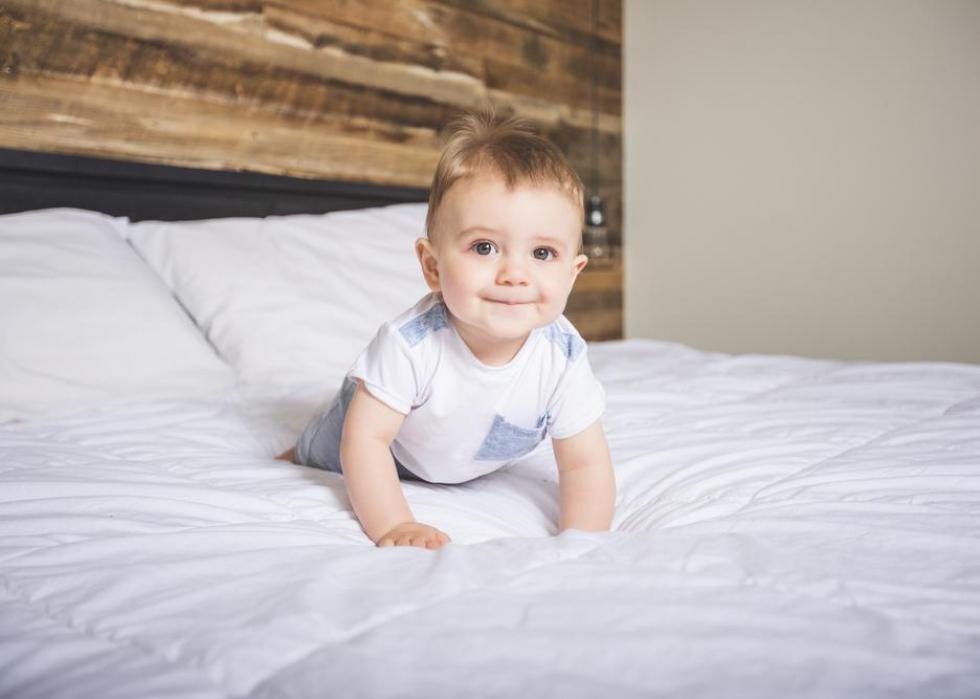 53 / 100
#24 Boy: Duane
Today's rank: #1,547
Rank 50 years ago: #146
Change in rank: -1,401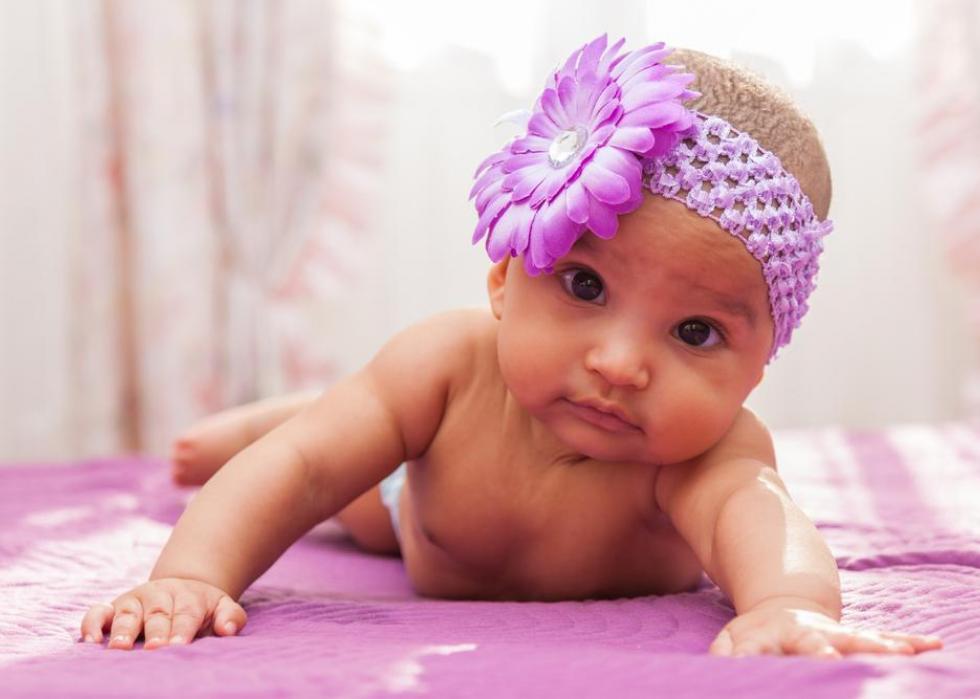 54 / 100
Samuel Borges Photography // Shutterstock
#24 Girl: Peggy
Today's rank: #5,539
Rank 50 years ago: #155
Change in rank: -5,384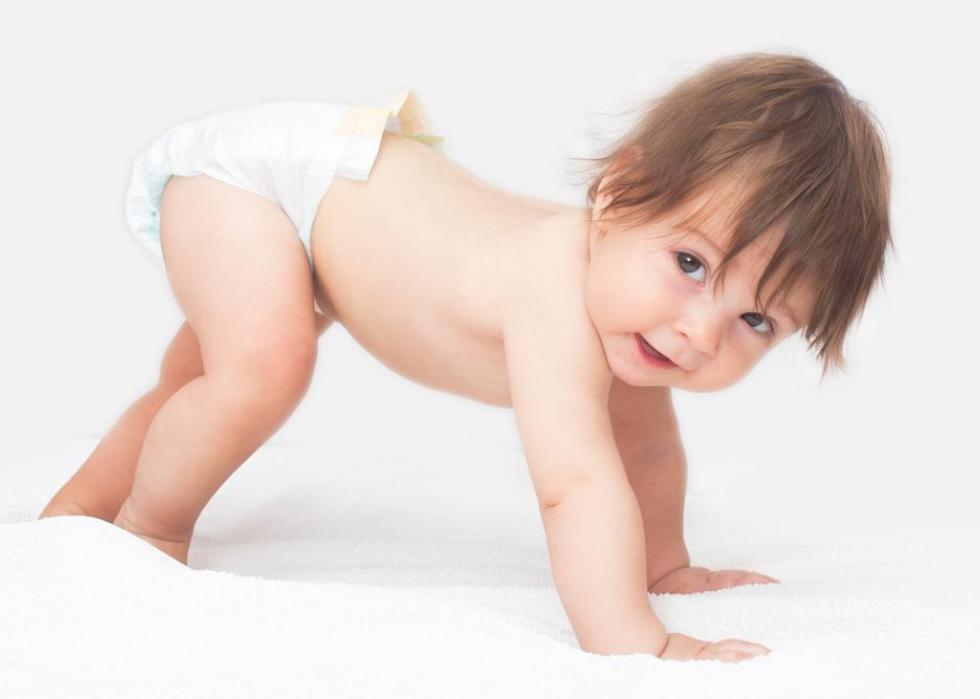 55 / 100
#23 Boy: Kirk
Today's rank: #1,609
Rank 50 years ago: #143
Change in rank: -1,466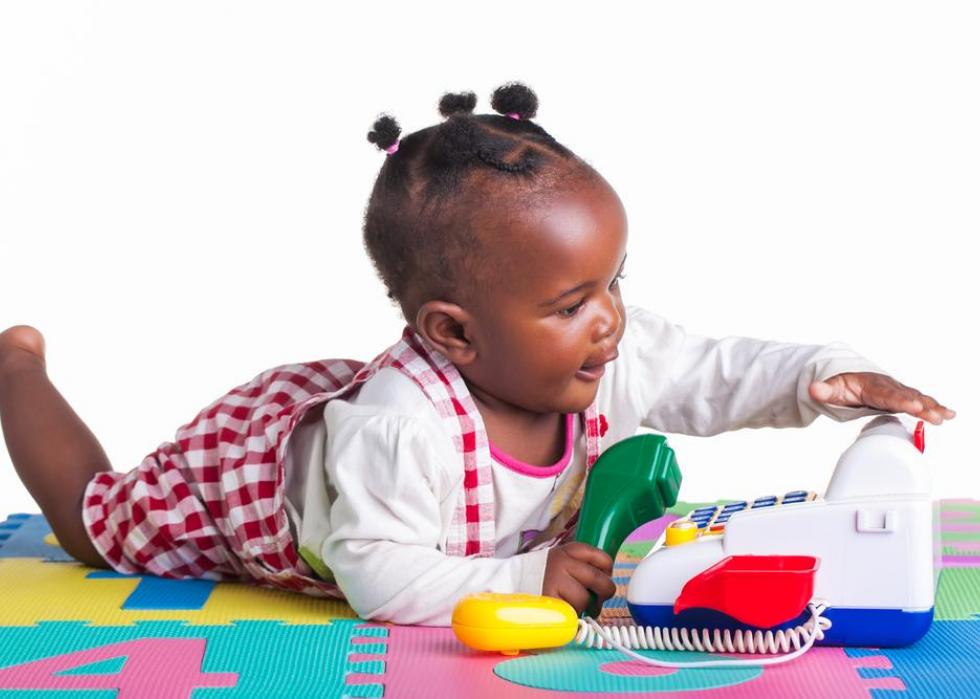 56 / 100
Nolte Lourens // Shutterstock
#23 Girl: Kelley
Today's rank: #5,655
Rank 50 years ago: #168
Change in rank: -5,487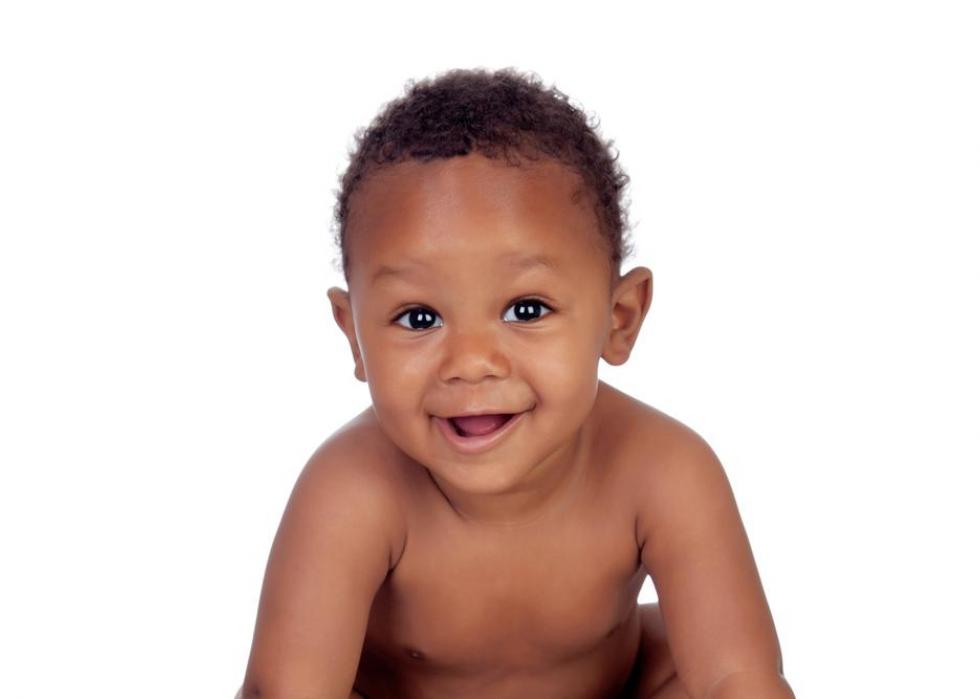 57 / 100
#22 Boy: Don
Today's rank: #1,668
Rank 50 years ago: #183
Change in rank: -1,485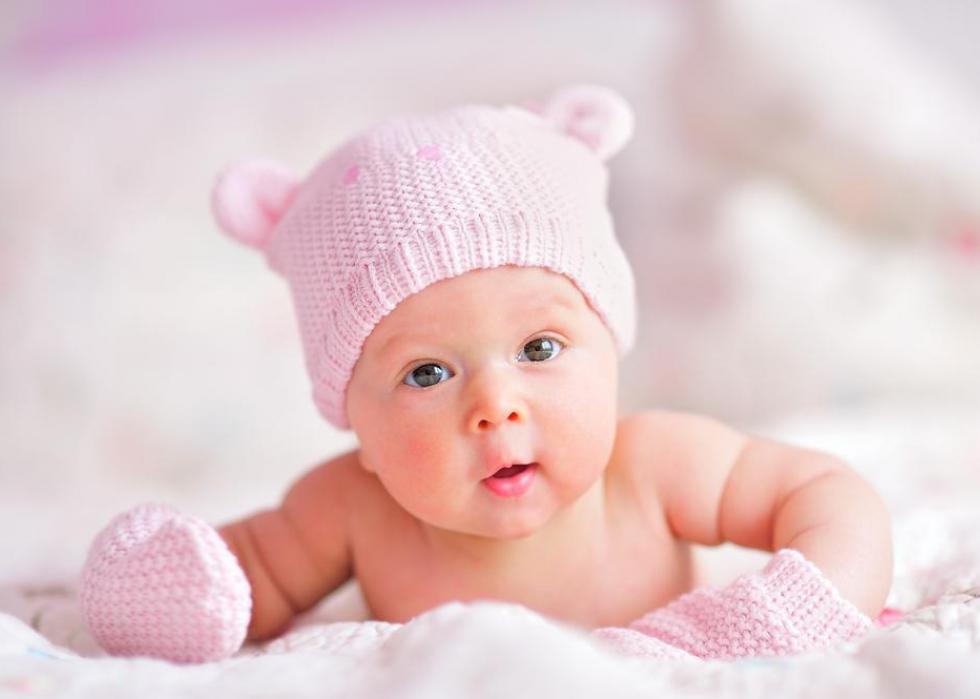 58 / 100
Natalia Kirichenko // Shutterstock
#22 Girl: Tonya
Today's rank: #5,556
Rank 50 years ago: #60
Change in rank: -5,496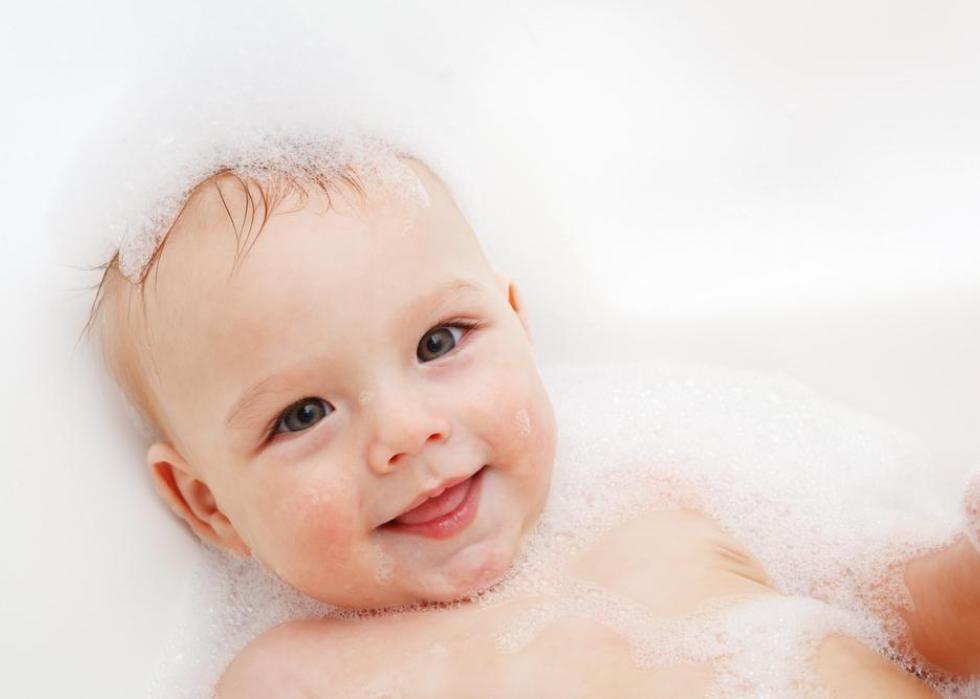 59 / 100
2xSamara.com // Shutterstock
#21 Boy: Gene
Today's rank: #1,724
Rank 50 years ago: #216
Change in rank: -1,508
60 / 100
Michael Pettigrew // Shutterstock
#21 Girl: Sheryl
Today's rank: #5,713
Rank 50 years ago: #172
Change in rank: -5,541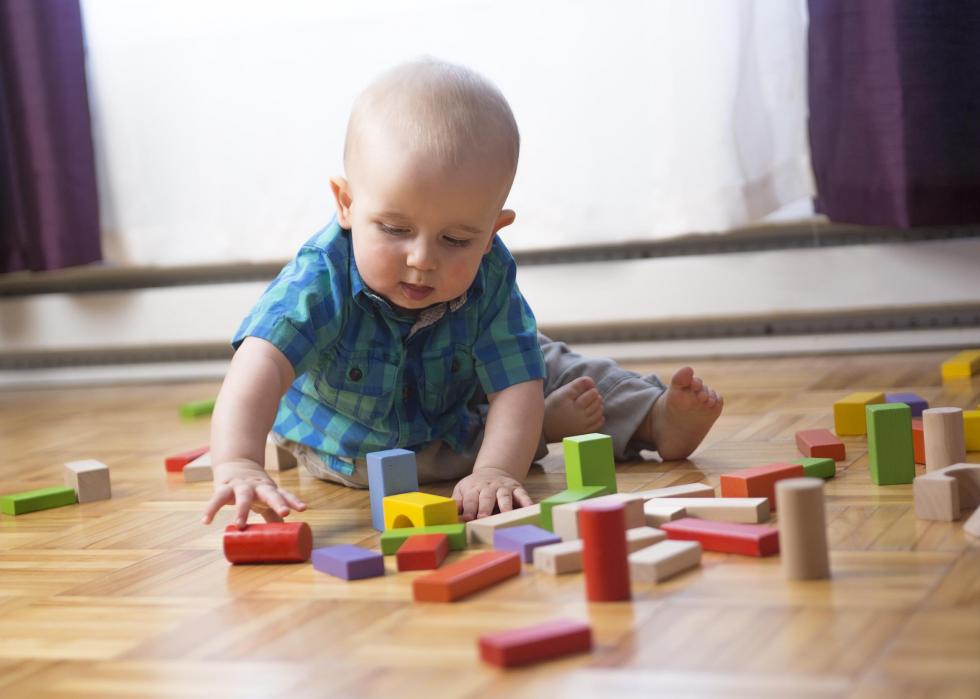 61 / 100
#20 Boy: Kurt
Today's rank: #1,641
Rank 50 years ago: #123
Change in rank: -1,518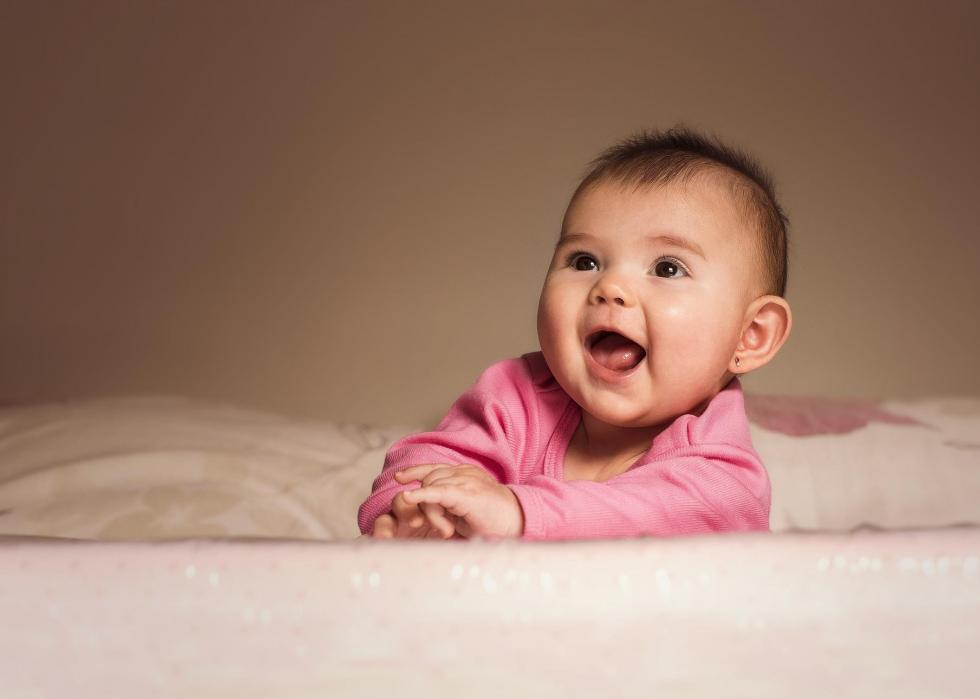 62 / 100
#20 Girl: Lee
Today's rank: #5,854
Rank 50 years ago: #239
Change in rank: -5,615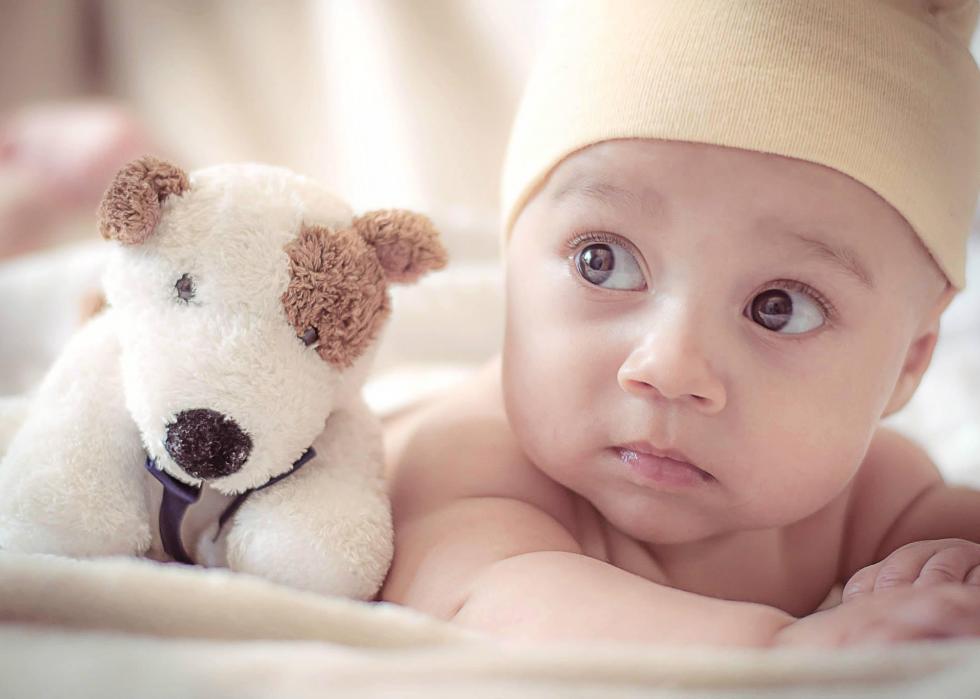 63 / 100
#19 Boy: Lonnie
Today's rank: #1,737
Rank 50 years ago: #181
Change in rank: -1,556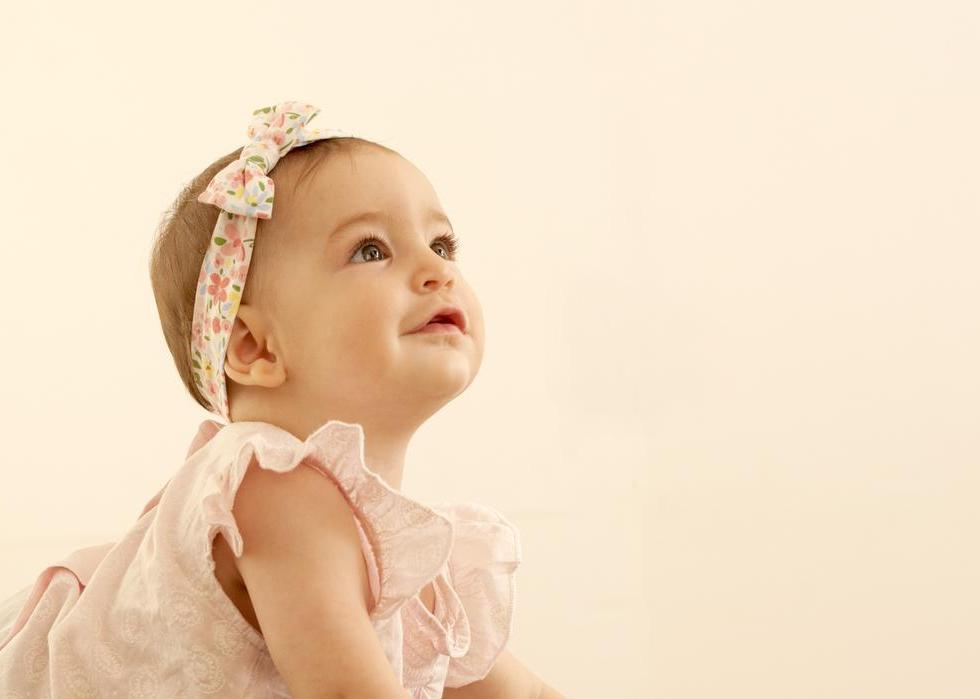 64 / 100
izzet ugutmen // Shutterstock
#19 Girl: Rhonda
Today's rank: #6,393
Rank 50 years ago: #42
Change in rank: -6,351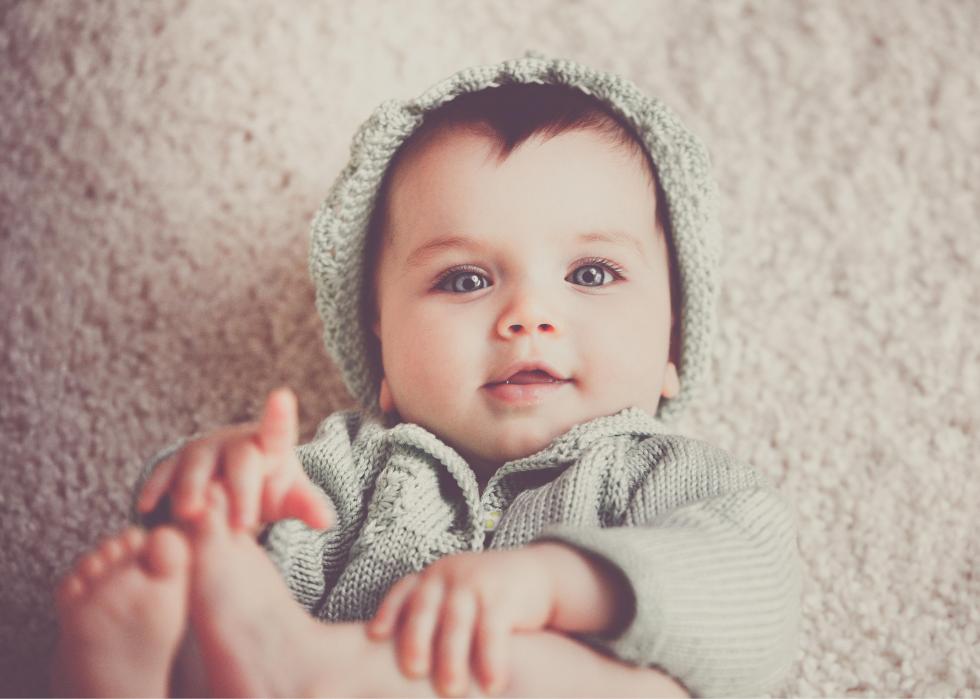 65 / 100
#18 Boy: Shannon
Today's rank: #1,823
Rank 50 years ago: #159
Change in rank: -1,664
66 / 100
Tetiana Iatsenko // Shutterstock
#18 Girl: Jody
Today's rank: #6,558
Rank 50 years ago: #169
Change in rank: -6,389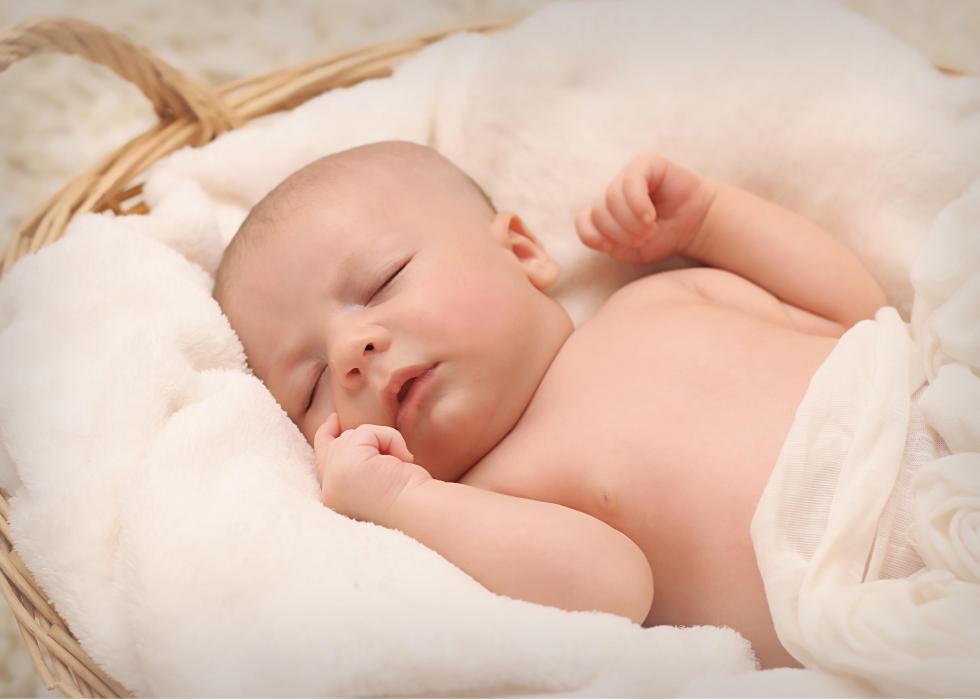 67 / 100
#17 Boy: Marty
Today's rank: #2,039
Rank 50 years ago: #224
Change in rank: -1,815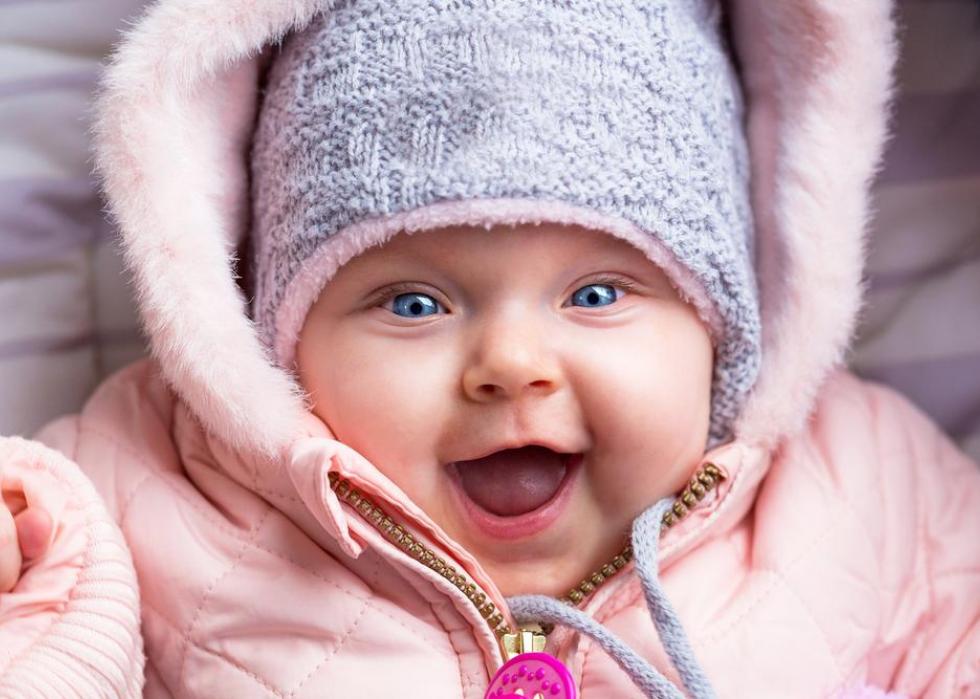 68 / 100
Patryk Kosmider // Shutterstock
#17 Girl: Vicki
Today's rank: #6,983
Rank 50 years ago: #114
Change in rank: -6,869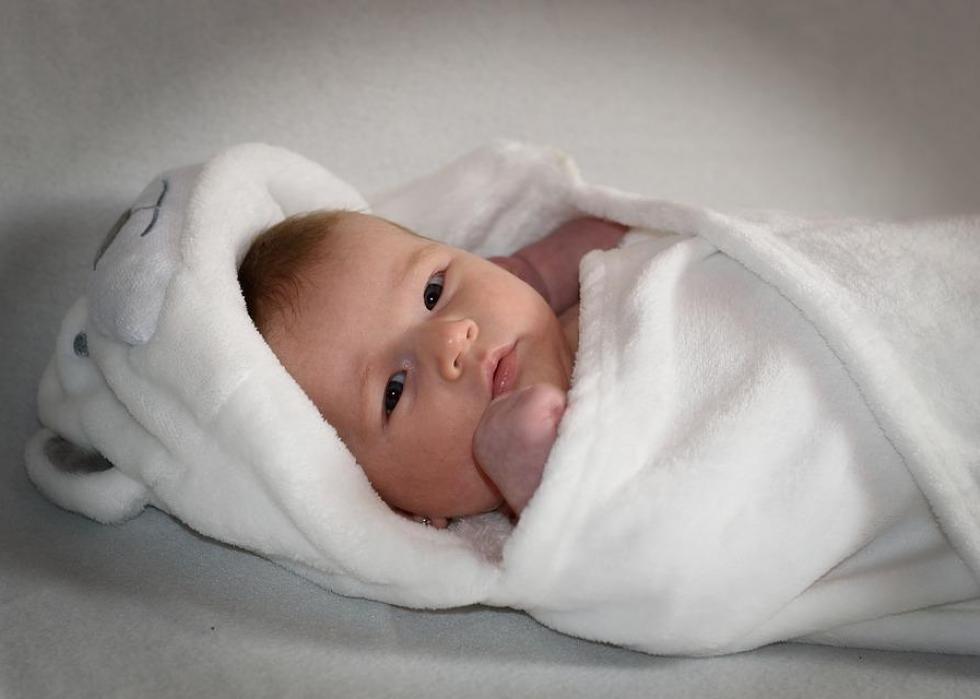 69 / 100
#16 Boy: Darrin
Today's rank: #2,072
Rank 50 years ago: #138
Change in rank: -1,934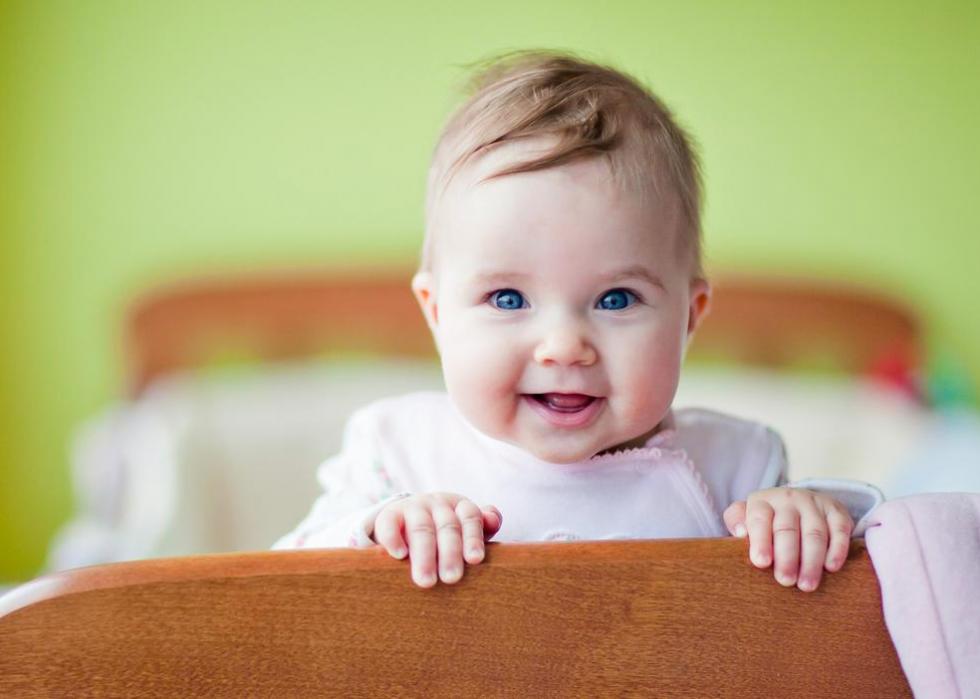 70 / 100
Coy_Creek // Shutterstock
#16 Girl: Shelia
Today's rank: #7,285
Rank 50 years ago: #220
Change in rank: -7,065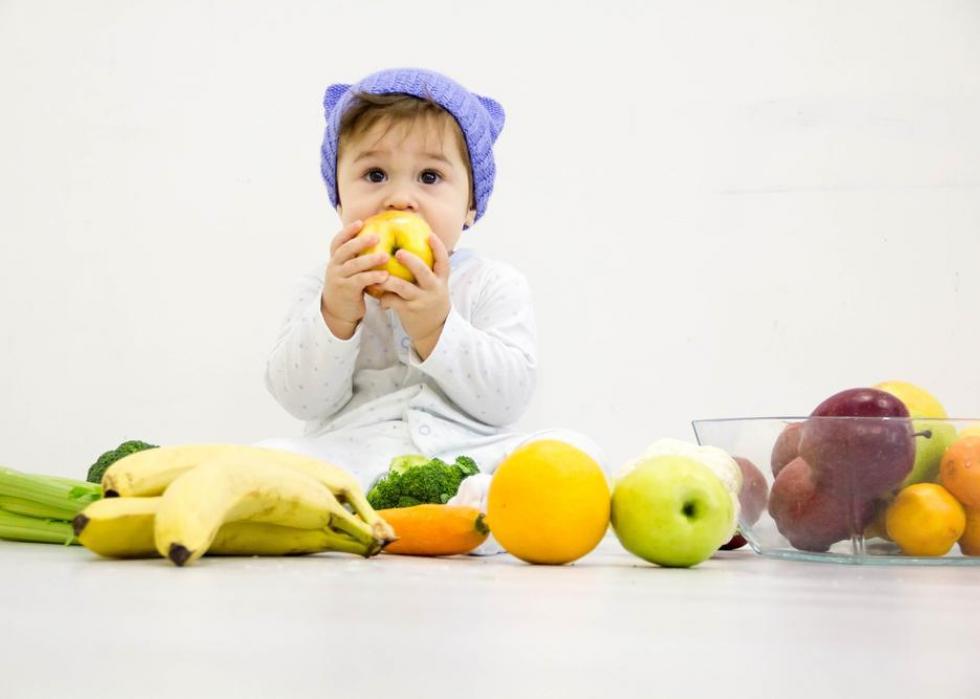 71 / 100
Elvira Koneva // Shutterstock
#15 Boy: Rick
Today's rank: #2,123
Rank 50 years ago: #182
Change in rank: -1,941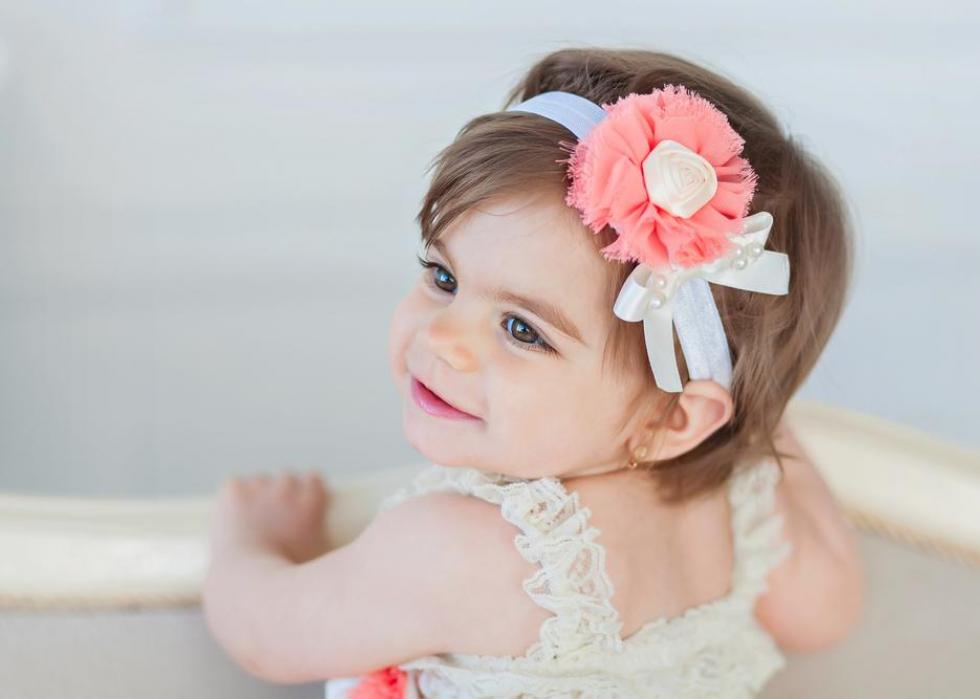 72 / 100
Kateryna Gurska // Shutterstock
#15 Girl: Marsha
Today's rank: #8,023
Rank 50 years ago: #244
Change in rank: -7,779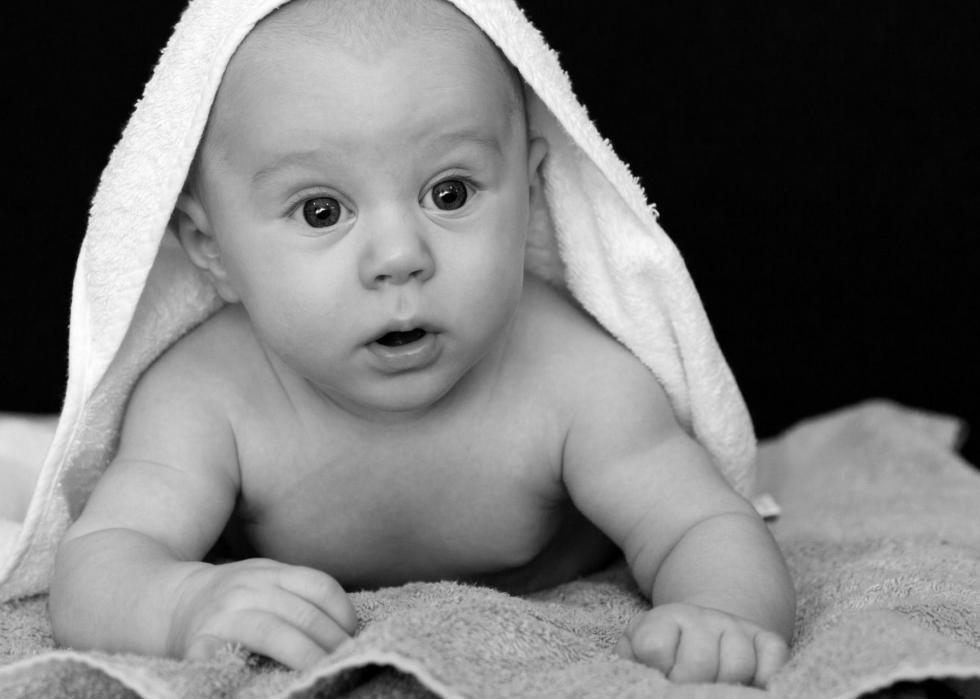 73 / 100
#14 Boy: Darin
Today's rank: #2,133
Rank 50 years ago: #147
Change in rank: -1,986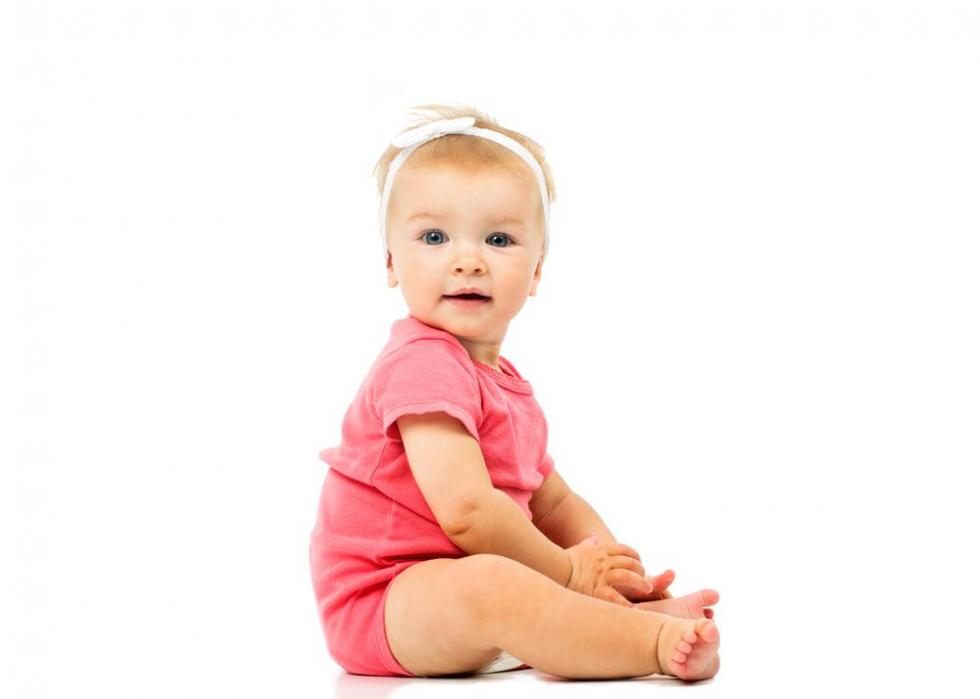 74 / 100
Oleksiy Avtomonov // Shutterstock
#14 Girl: Stacie
Today's rank: #8,133
Rank 50 years ago: #252
Change in rank: -7,881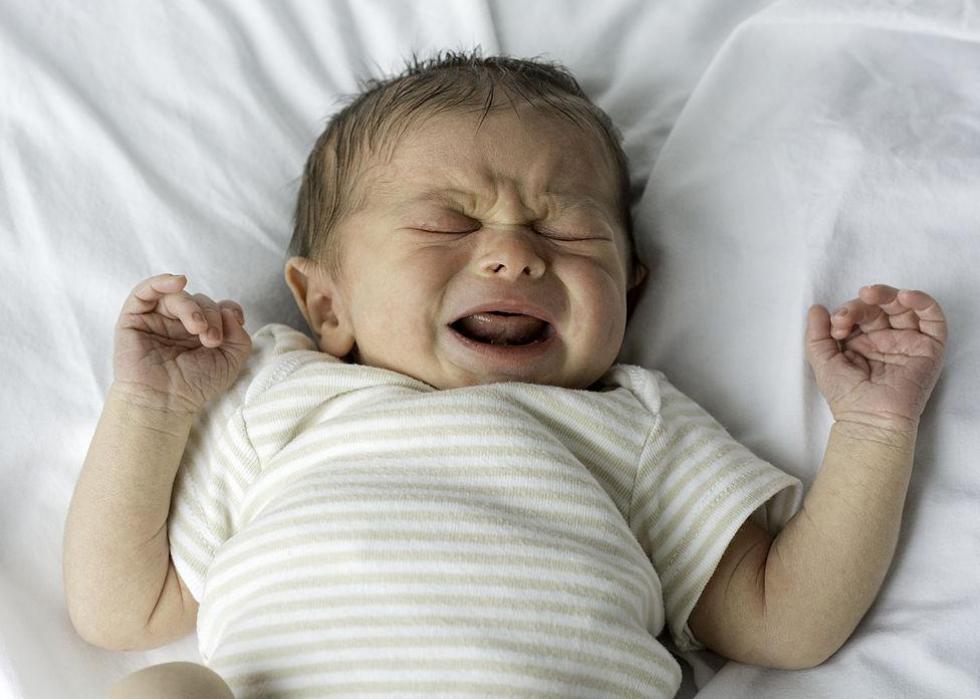 75 / 100
#13 Boy: Kerry
Today's rank: #2,238
Rank 50 years ago: #214
Change in rank: -2,024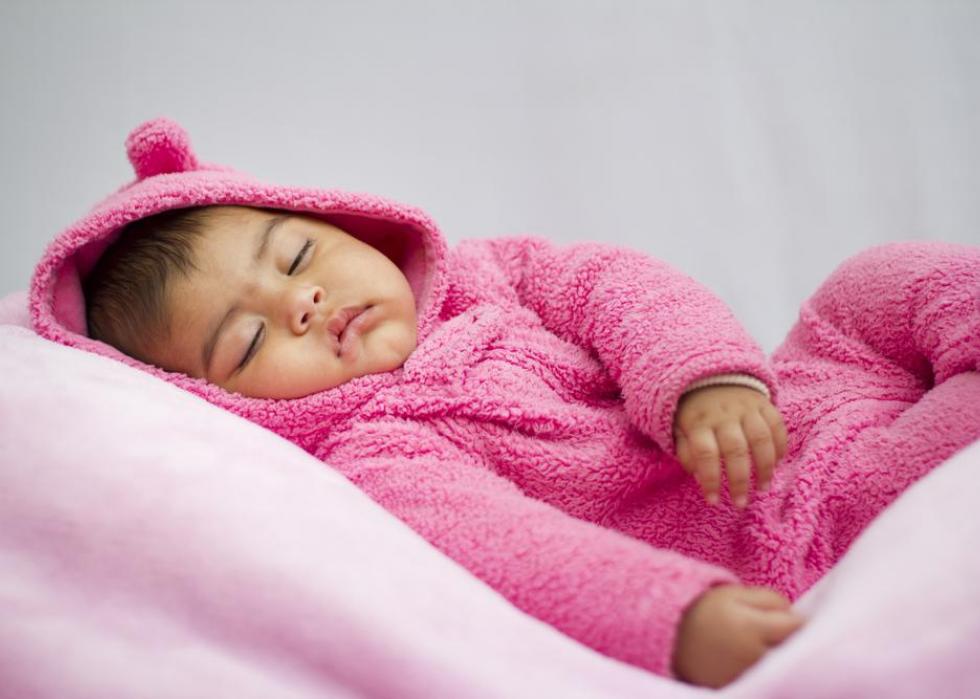 76 / 100
Durganand // Shutterstock
#13 Girl: Shawn
Today's rank: #8,116
Rank 50 years ago: #184
Change in rank: -7,932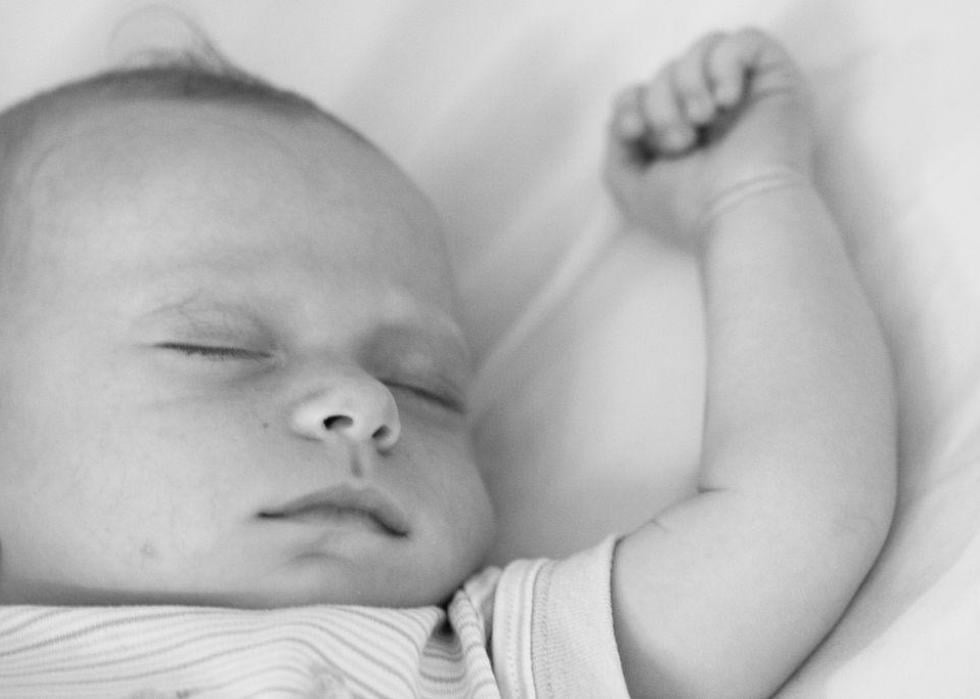 77 / 100
PinkStock Photos // Wikicommons
#12 Boy: Jeff
Today's rank: #2,187
Rank 50 years ago: #90
Change in rank: -2,097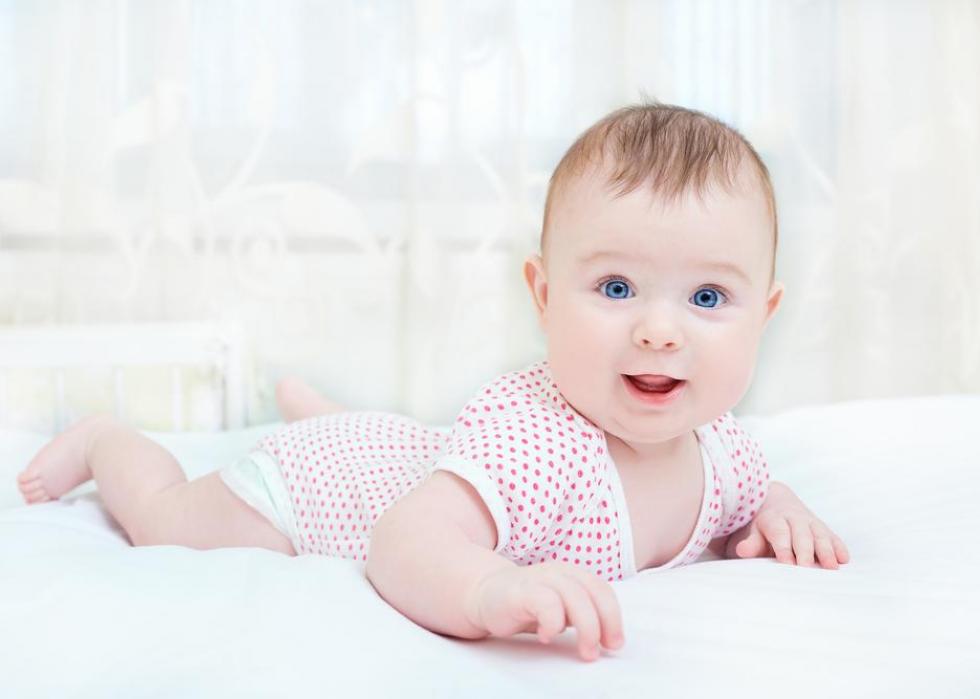 78 / 100
Studio Romantic // Shutterstock
#12 Girl: Gail
Today's rank: #8,328
Rank 50 years ago: #180
Change in rank: -8,148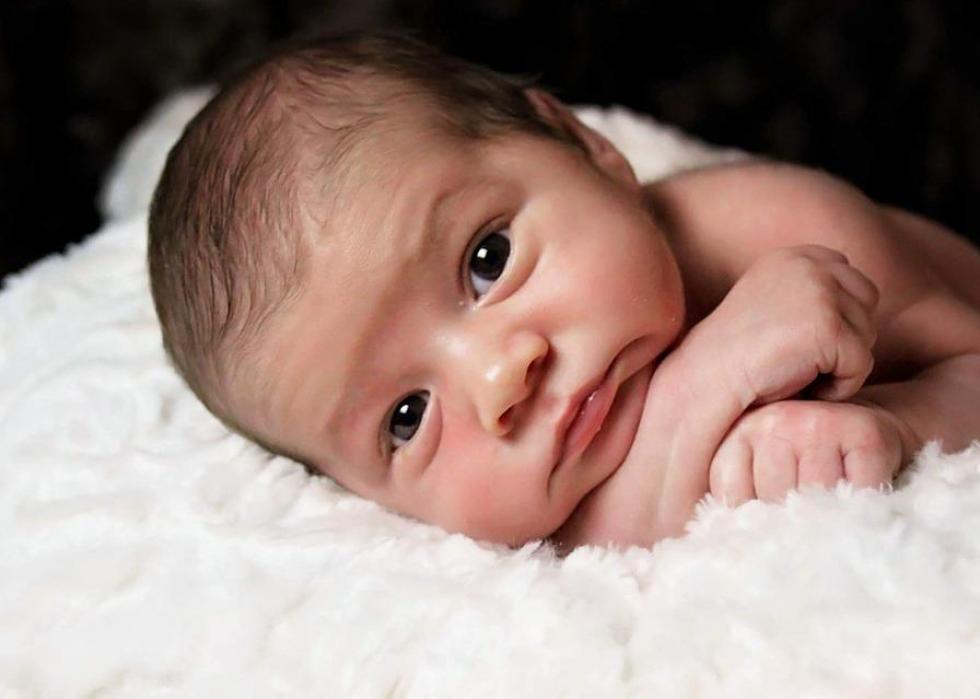 79 / 100
#11 Boy: Brad
Today's rank: #2,288
Rank 50 years ago: #158
Change in rank: -2,130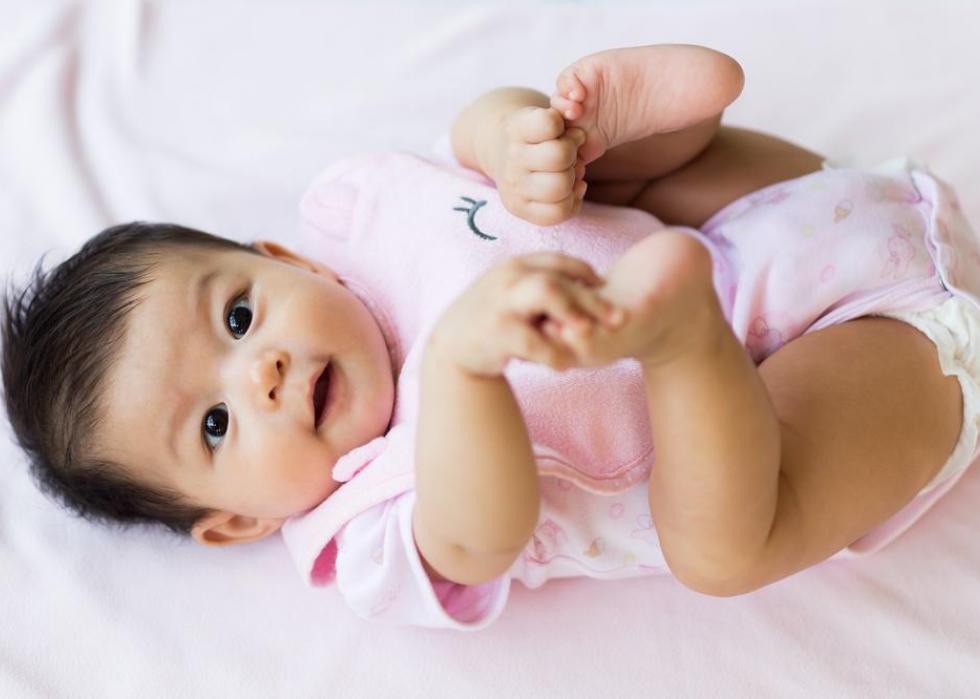 80 / 100
Pushish Images // Shutterstock
#11 Girl: Teri
Today's rank: #9,179
Rank 50 years ago: #232
Change in rank: -8,947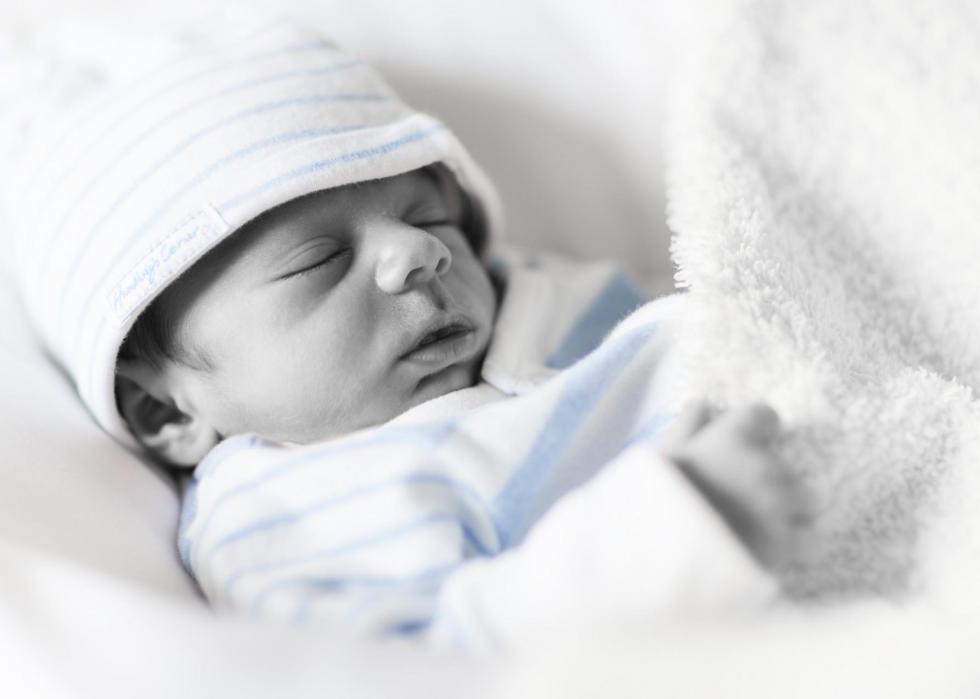 81 / 100
#10 Boy: Tim
Today's rank: #2,415
Rank 50 years ago: #139
Change in rank: -2,276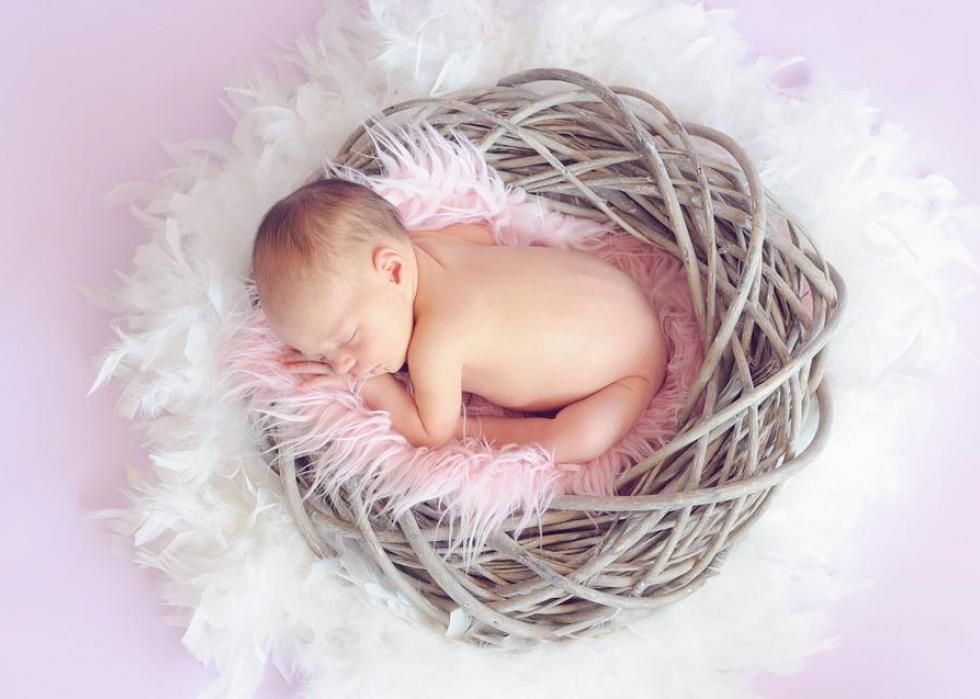 82 / 100
#10 Girl: Shelley
Today's rank: #9,736
Rank 50 years ago: #129
Change in rank: -9,607
83 / 100
#9 Boy: Tracy
Today's rank: #2,497
Rank 50 years ago: #111
Change in rank: -2,386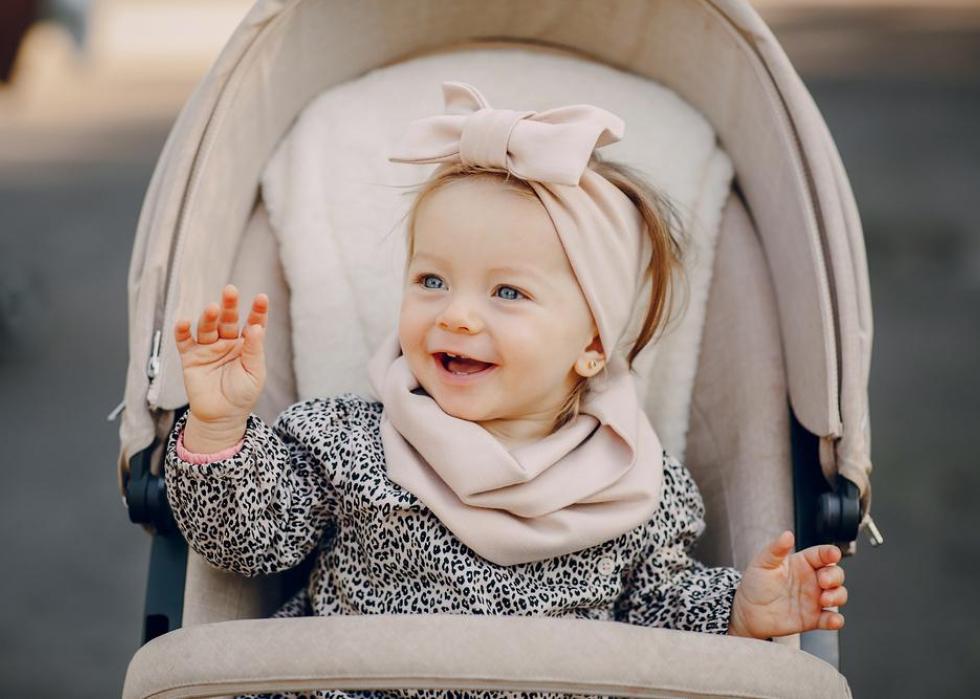 84 / 100
#9 Girl: Sherri
Today's rank: #9,738
Rank 50 years ago: #95
Change in rank: -9,643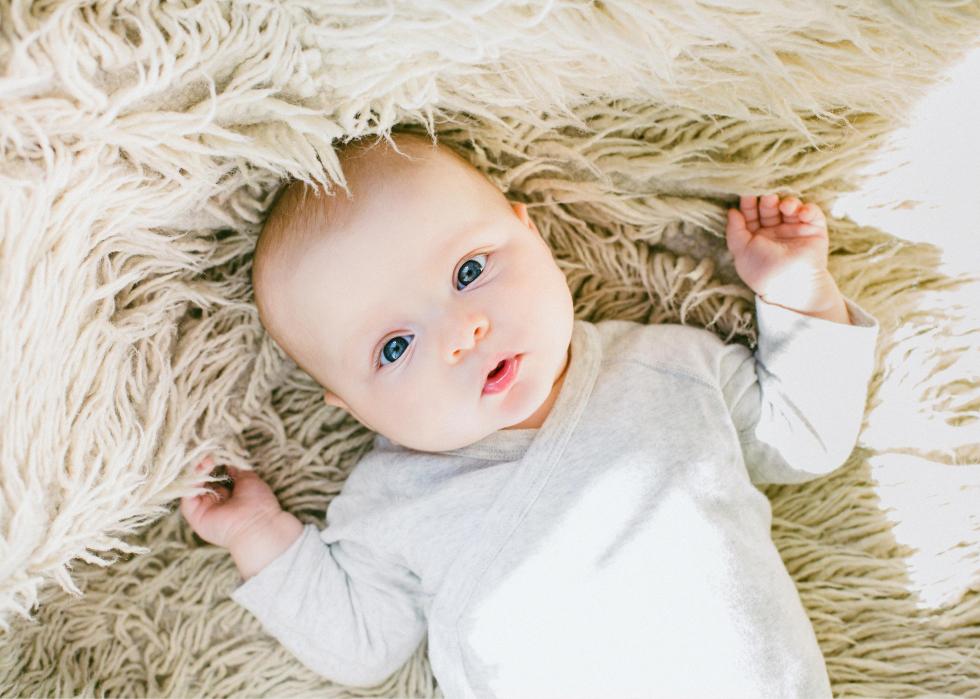 85 / 100
#8 Boy: Jody
Today's rank: #2,582
Rank 50 years ago: #190
Change in rank: -2,392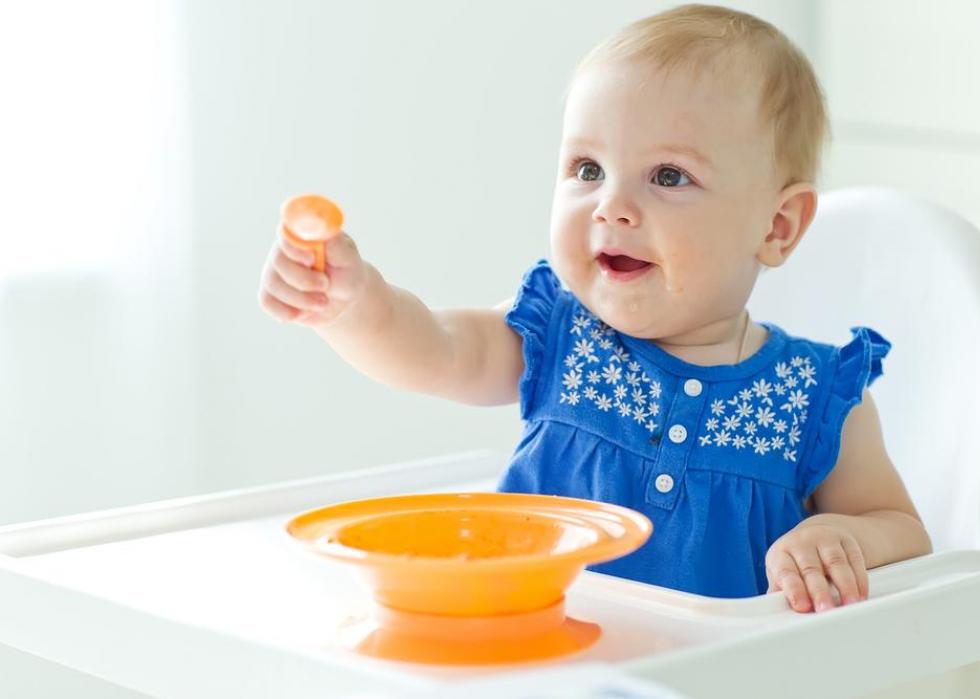 86 / 100
Nina Buday // Shutterstock
#8 Girl: Vickie
Today's rank: #10,522
Rank 50 years ago: #162
Change in rank: -10,360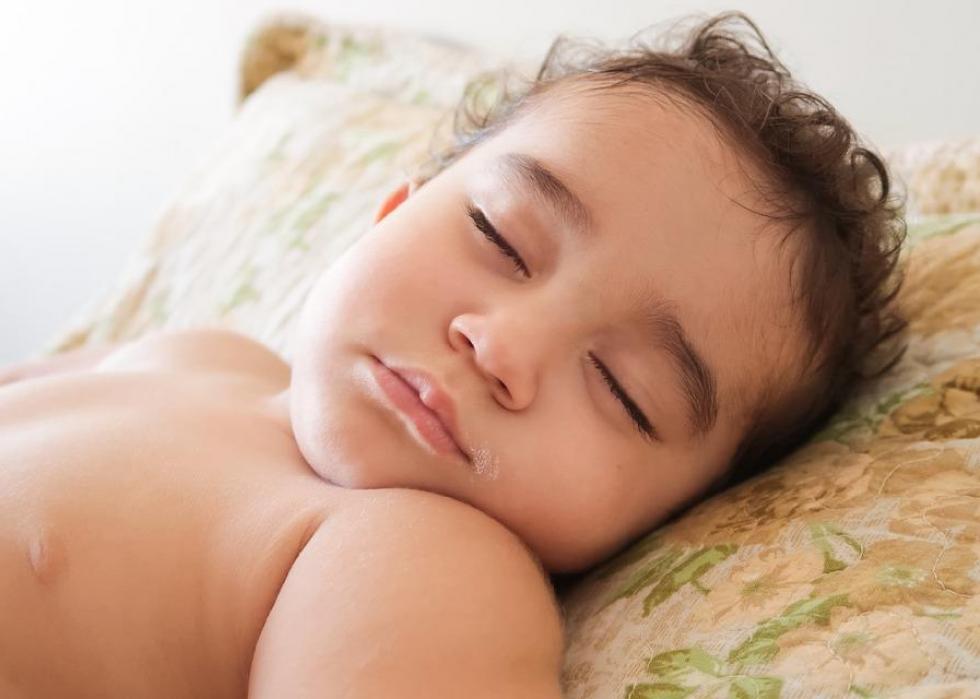 87 / 100
#7 Boy: Leslie
Today's rank: #2,675
Rank 50 years ago: #223
Change in rank: -2,452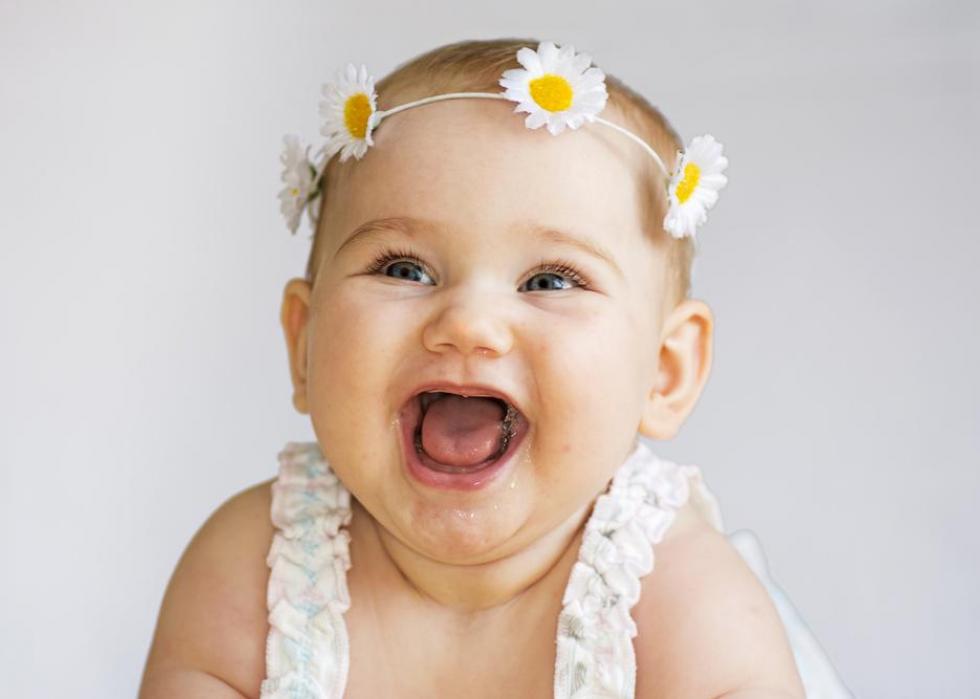 88 / 100
Darkdiamond67 // Shutterstock
#7 Girl: Tonia
Today's rank: #11,412
Rank 50 years ago: #241
Change in rank: -11,171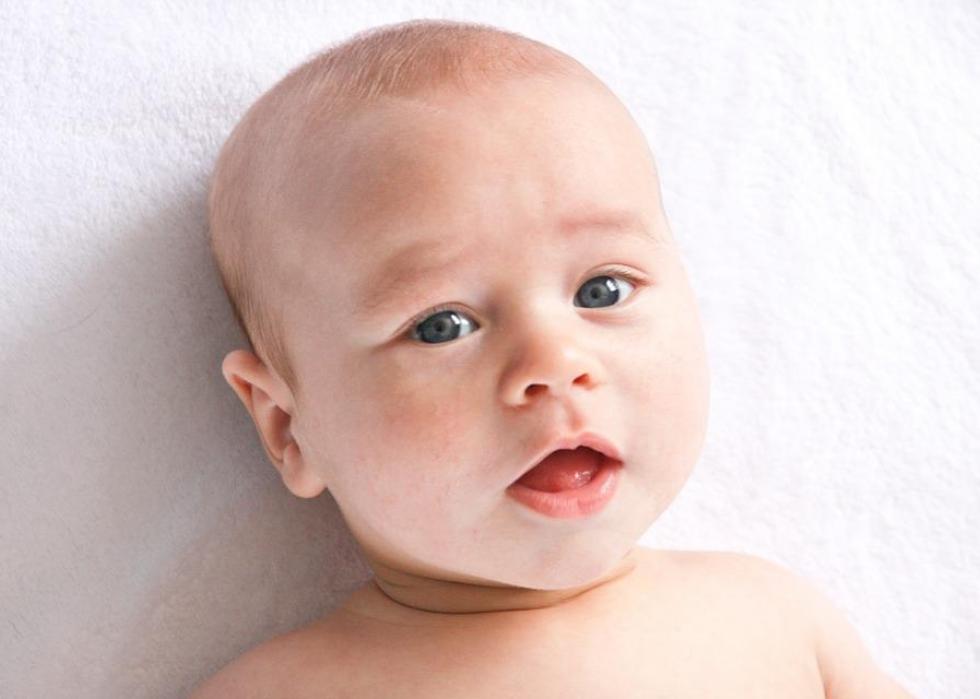 89 / 100
#6 Boy: Bill
Today's rank: #2,776
Rank 50 years ago: #201
Change in rank: -2,575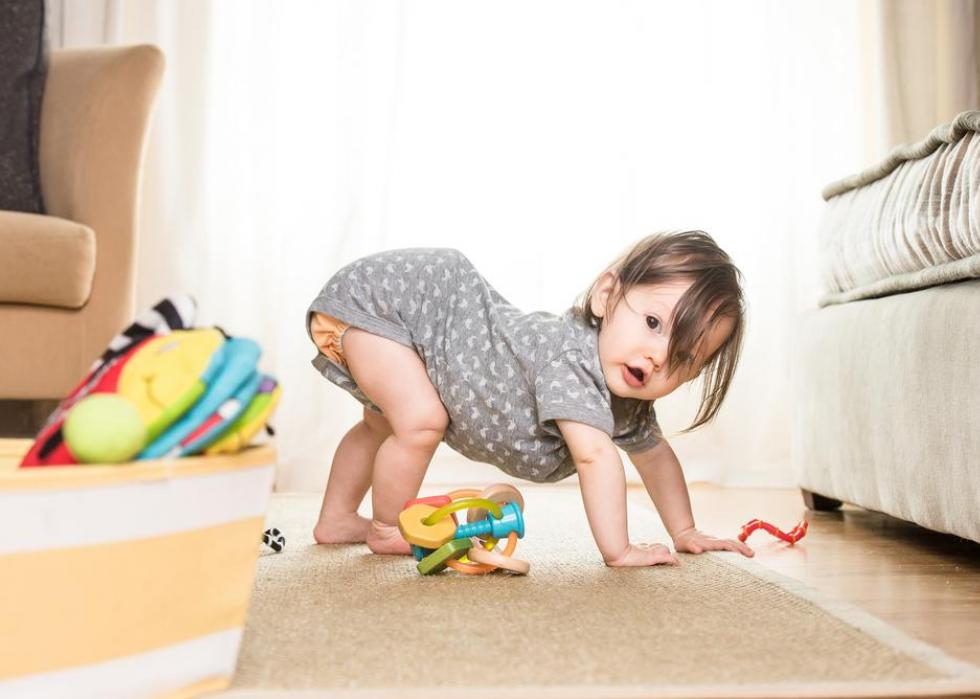 90 / 100
Keeshi Ingram // Shutterstock
#6 Girl: Terry
Today's rank: #11,405
Rank 50 years ago: #218
Change in rank: -11,187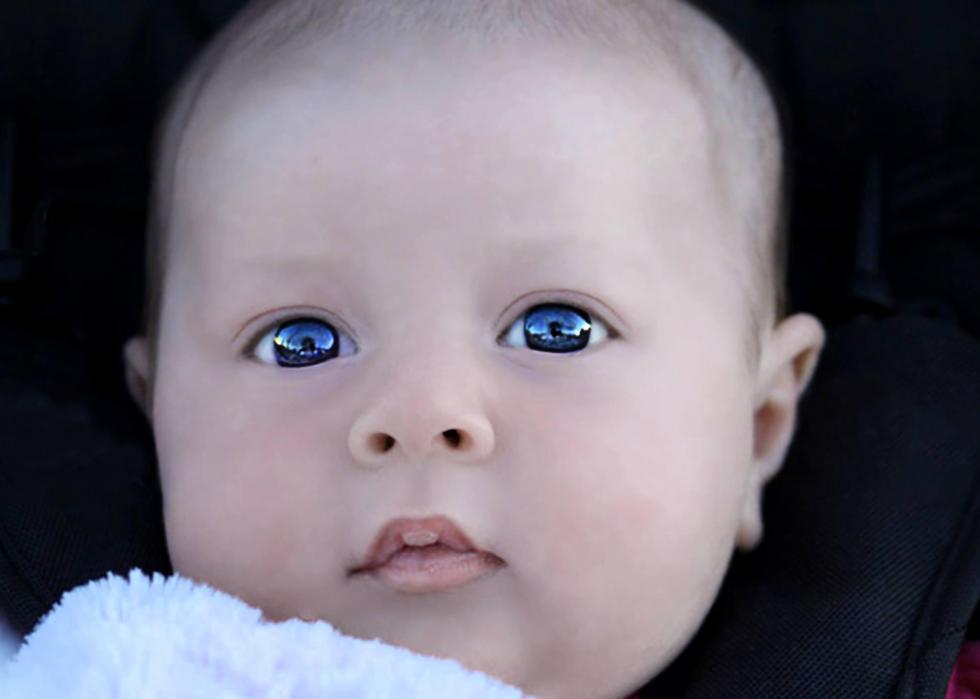 91 / 100
#5 Boy: Jim
Today's rank: #3,083
Rank 50 years ago: #177
Change in rank: -2,906
92 / 100
Evgeny Atamanenko // Shutterstock
#5 Girl: Tracie
Today's rank: #11,415
Rank 50 years ago: #209
Change in rank: -11,206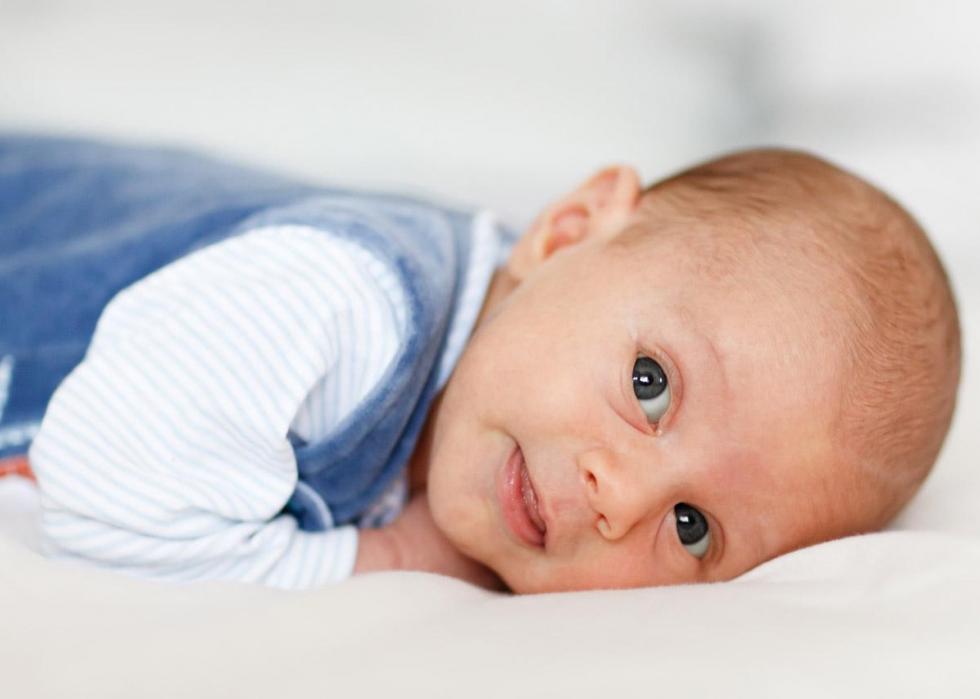 93 / 100
#4 Boy: Dana
Today's rank: #3,531
Rank 50 years ago: #222
Change in rank: -3,309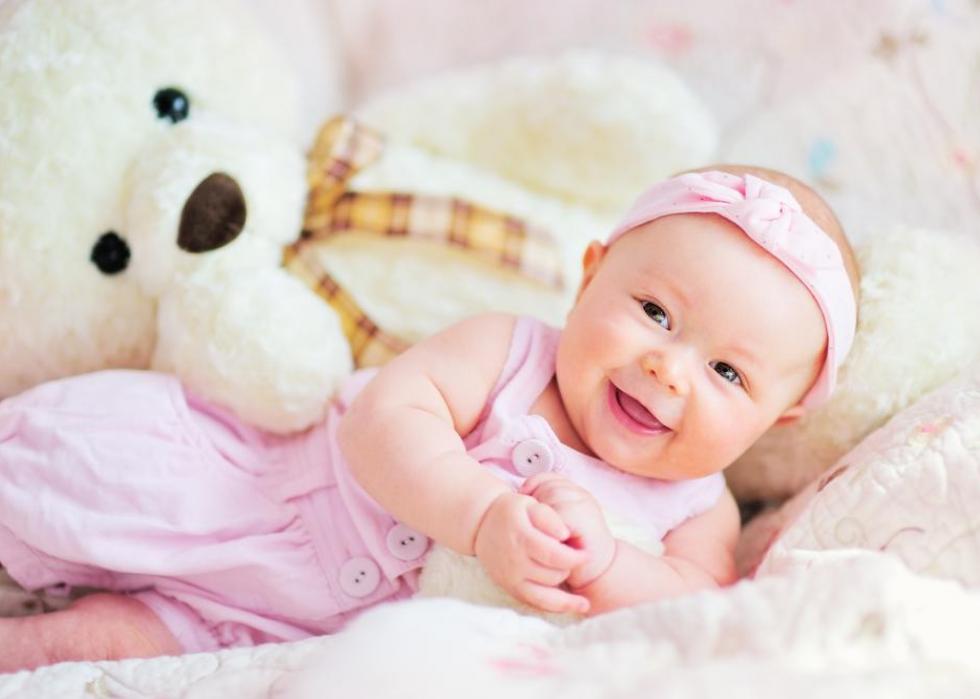 94 / 100
Natalia Kirichenko // Shutterstock
#4 Girl: Traci
Today's rank: #11,414
Rank 50 years ago: #127
Change in rank: -11,287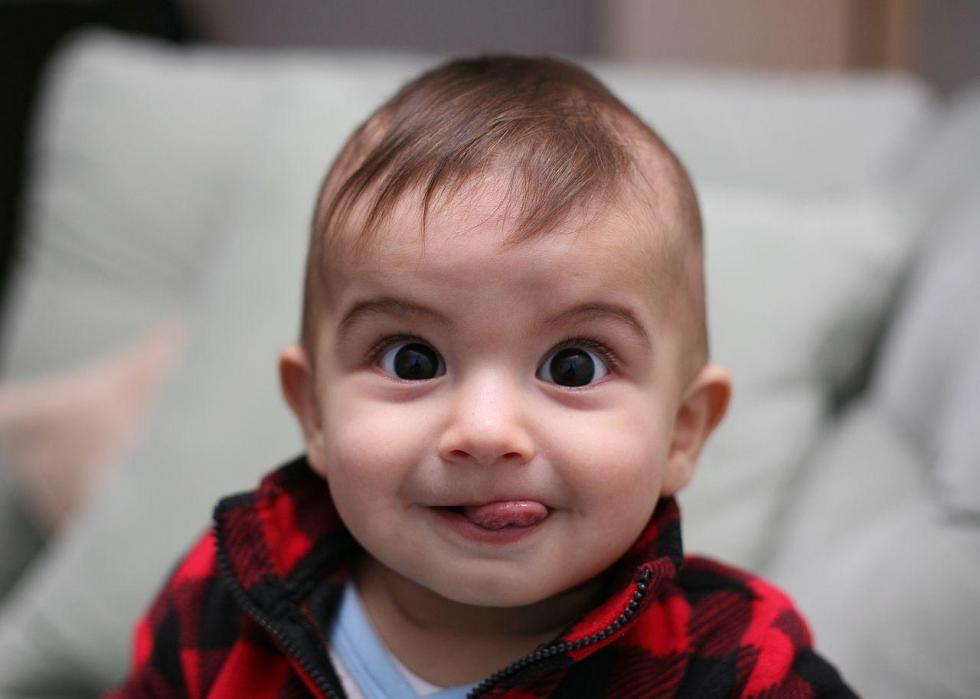 95 / 100
Avsar Aras // Wikicommons
#3 Boy: Stacy
Today's rank: #3,895
Rank 50 years ago: #157
Change in rank: -3,738
96 / 100
Elena Efimova // Shutterstock
#3 Girl: Sheri
Today's rank: #12,442
Rank 50 years ago: #119
Change in rank: -12,323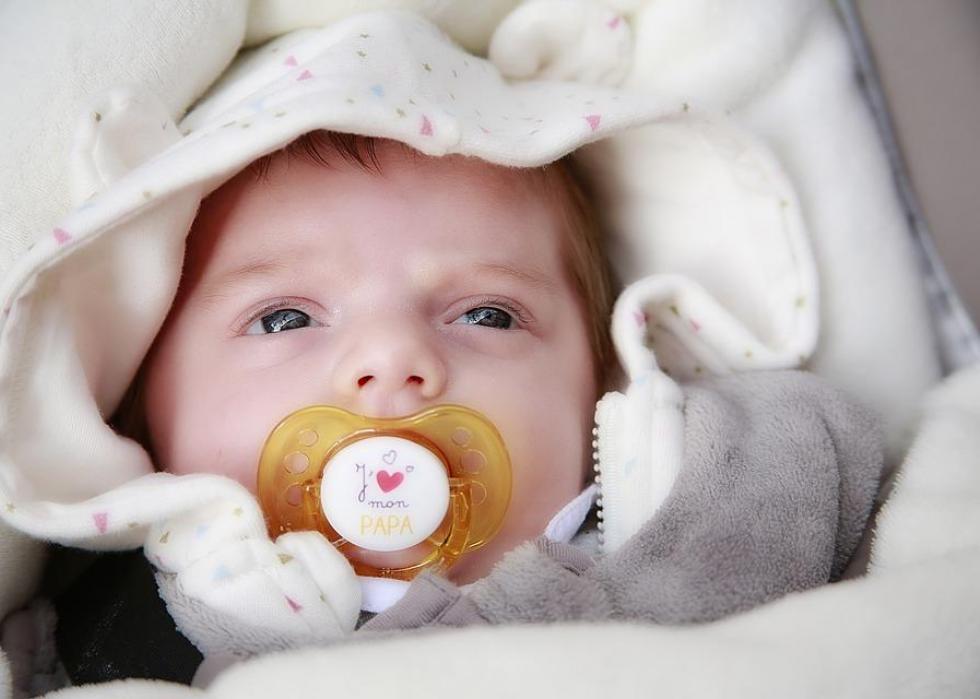 97 / 100
#2 Boy: Greg
Today's rank: #3,949
Rank 50 years ago: #142
Change in rank: -3,807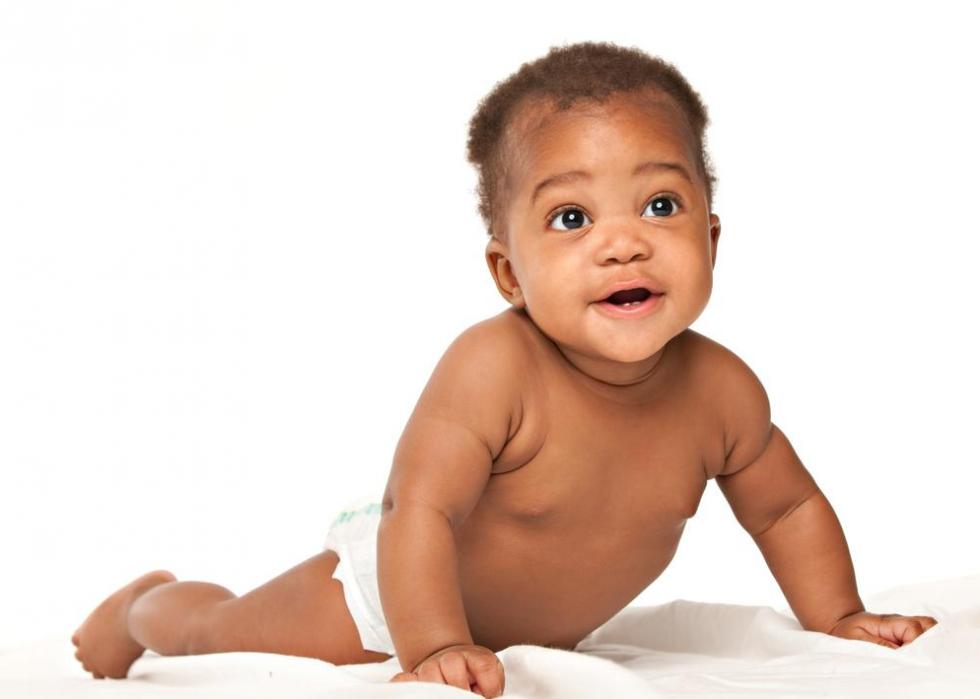 98 / 100
Flashon Studio // Shutterstock
#2 Girl: Ronda
Today's rank: #13,672
Rank 50 years ago: #200
Change in rank: -13,472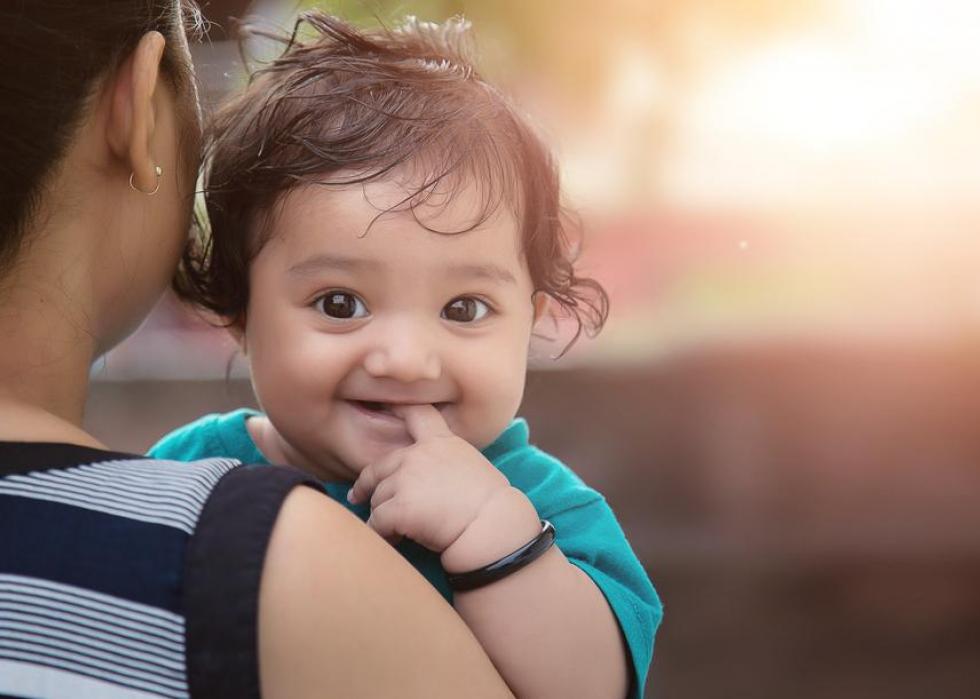 99 / 100
Kenny Louie // Wikicommons
#1 Boy: Stacey
Today's rank: #4,820
Rank 50 years ago: #215
Change in rank: -4,605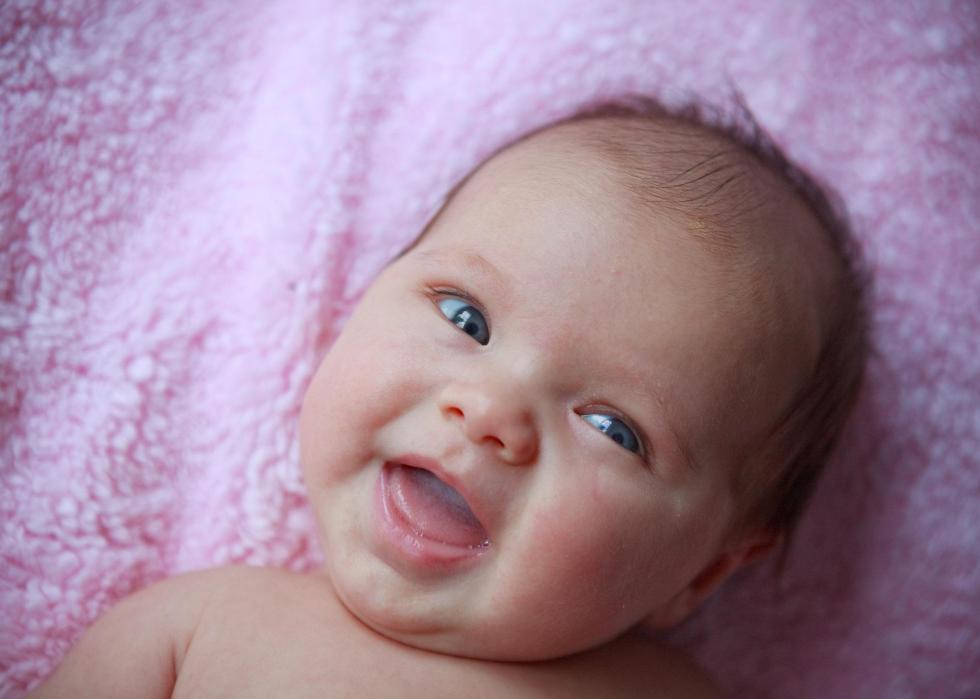 100 / 100
greenaperture // Shutterstock
#1 Girl: Tammie
Today's rank: #17,991
Rank 50 years ago: #160
Change in rank: -17,831