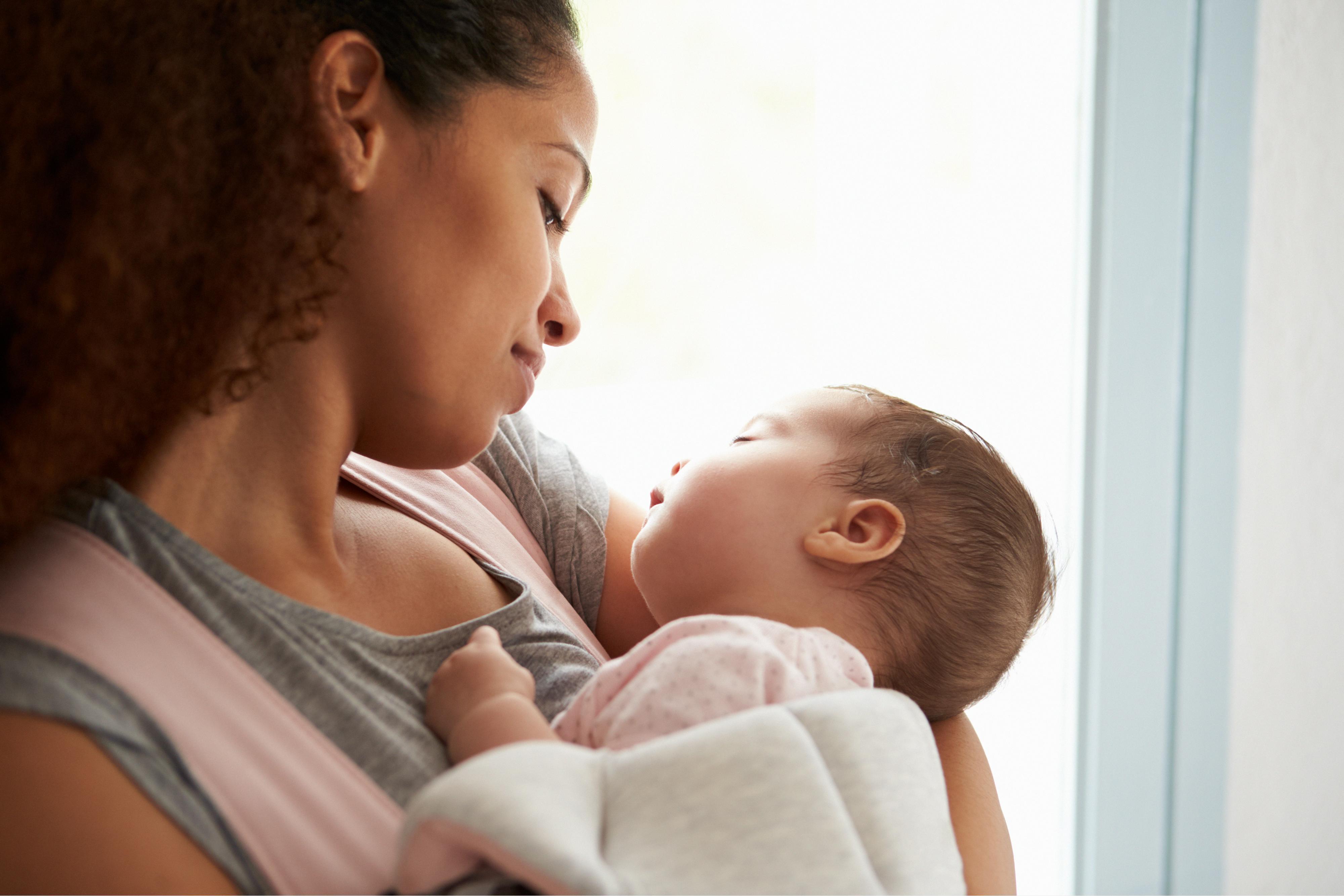 Fastest growing baby names of the last 50 years
Monkey Business Images // Shutterstock
Fastest growing baby names of the last 50 years
All things considered, we are living in a rapidly changing nation. In 2008, Donald Trump was hosting "The Celebrity Apprentice," the first iPhone had just recently been released and Instagram had not yet been invented. Not only is the media we consume evolving at unprecedented rates, so is the population. As the nation's ethnic makeup continues to shift, so too do the names most consistently found on birth certificates, classroom rosters and corporate name tags.
Stacker used data from the Social Security Administration to list the fastest growing baby names of the past 50 years. The slideshow accounts for the 50 female and 50 male names which have risen the highest in popularity between the years of 1968 and 2017. At least 1,000 babies had to be given the name in 2017 for it to be included on the list.
Read on to see if your name or the name of a loved one has grown in popularity in the last half century!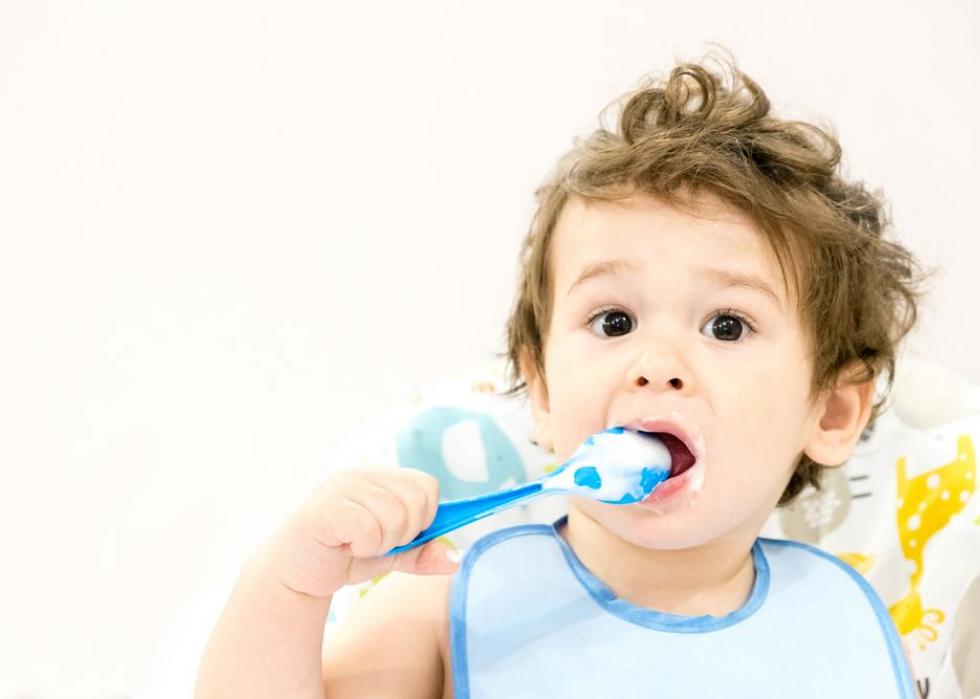 1 / 100
Elvira Koneva // Shutterstock
#50 Boy: Bentley
Today's rank: #3,796
Rank 50 years ago: #1,737
Change in rank: +1,645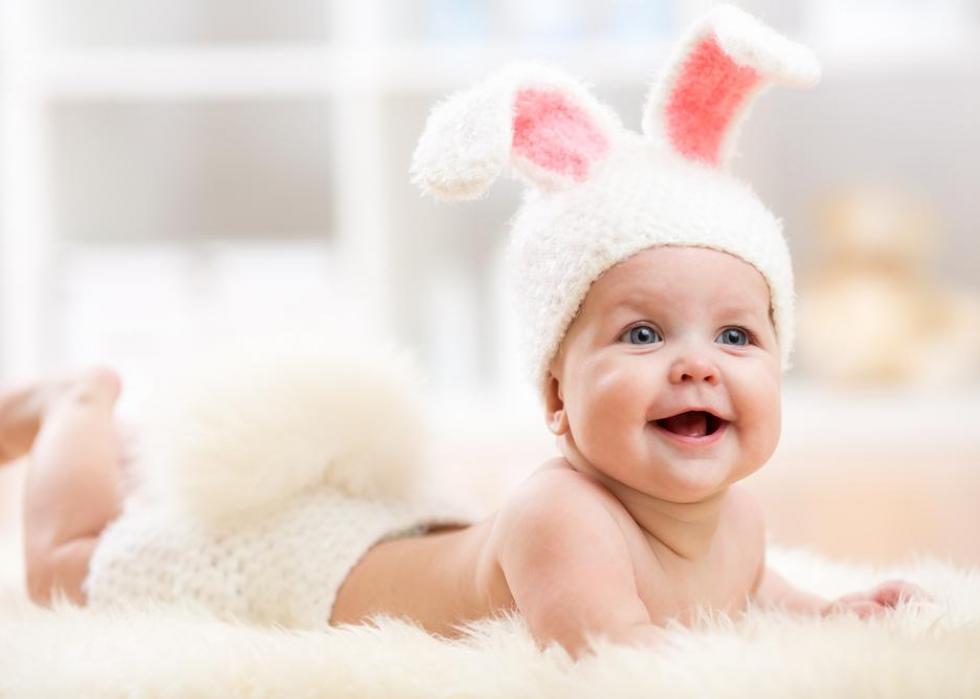 2 / 100
Oksana Kuzmina // Shutterstock
#50 Girl: Gemma
Today's rank: #1,241
Rank 50 years ago: #2,498
Change in rank: +2,280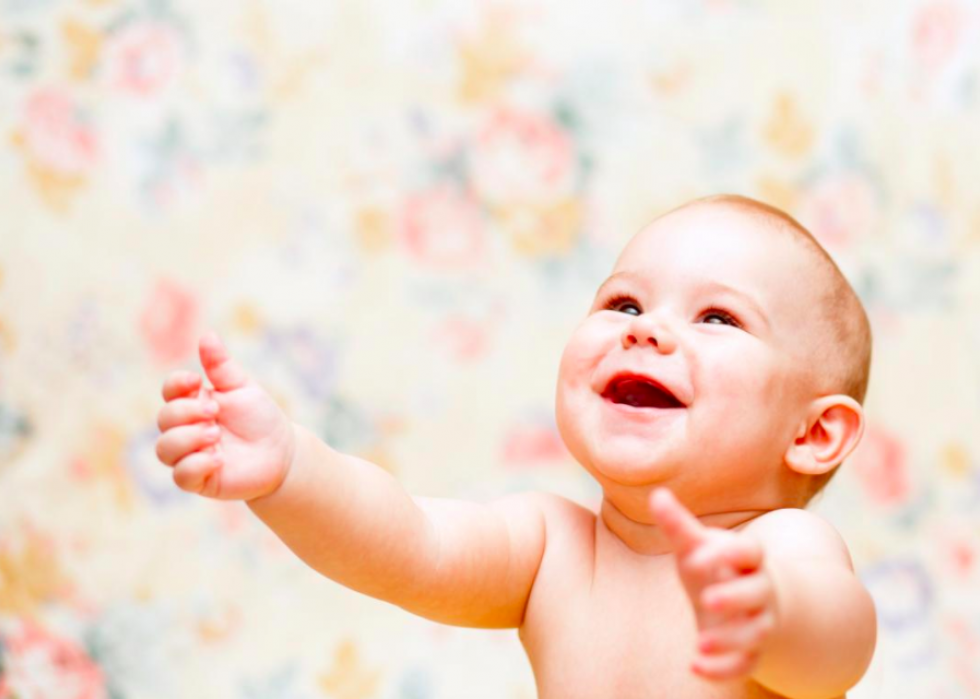 3 / 100
Zdenka Darula // Shutterstock
#49 Boy: Jameson
Today's rank: #3,907
Rank 50 years ago: #1,752
Change in rank: +1,662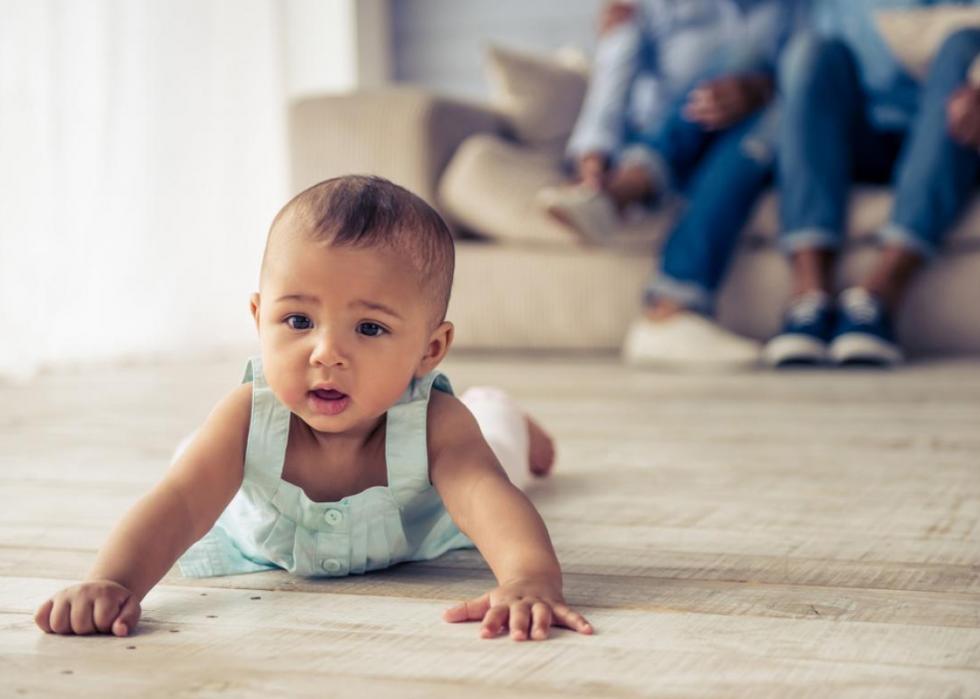 4 / 100
George Rudy // Shutterstock
#49 Girl: Gianna
Today's rank: #3,183
Rank 50 years ago: #2,379
Change in rank: +2,299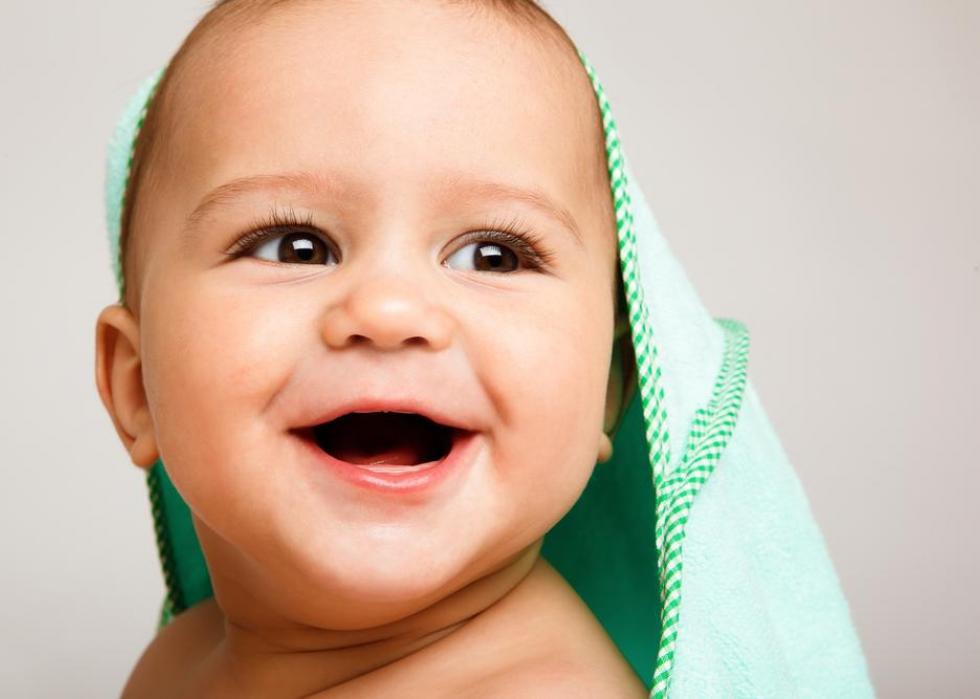 5 / 100
2xSamara.com // Shutterstock
#48 Boy: Hudson
Today's rank: #5,755
Rank 50 years ago: #1,751
Change in rank: +1,690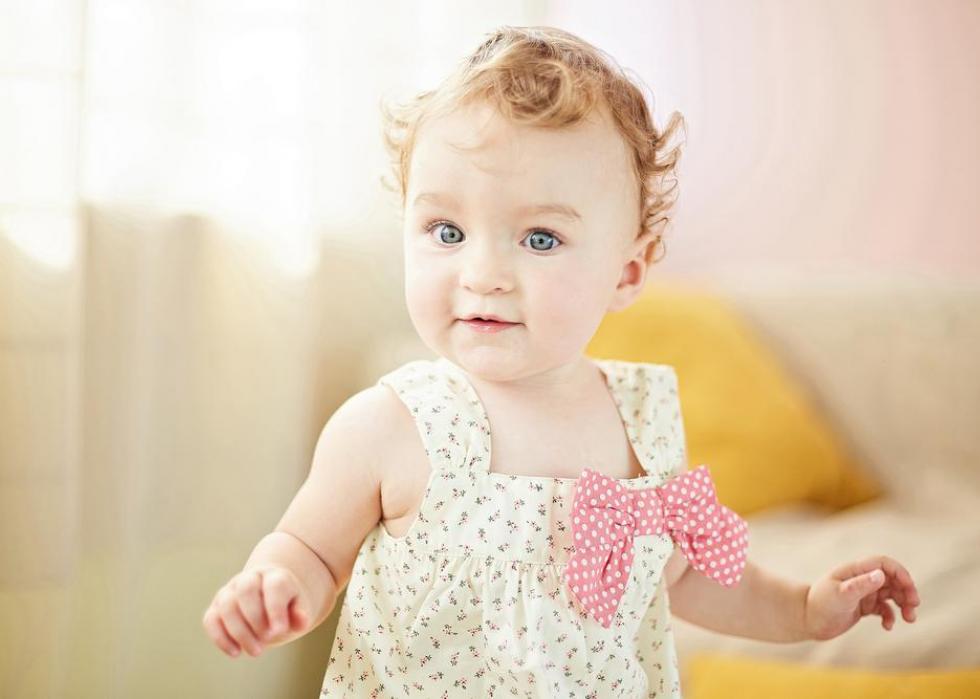 6 / 100
Ivanna-Ivashka // Shutterstock
#48 Girl: Mila
Today's rank: #5,941
Rank 50 years ago: #2,406
Change in rank: +2,378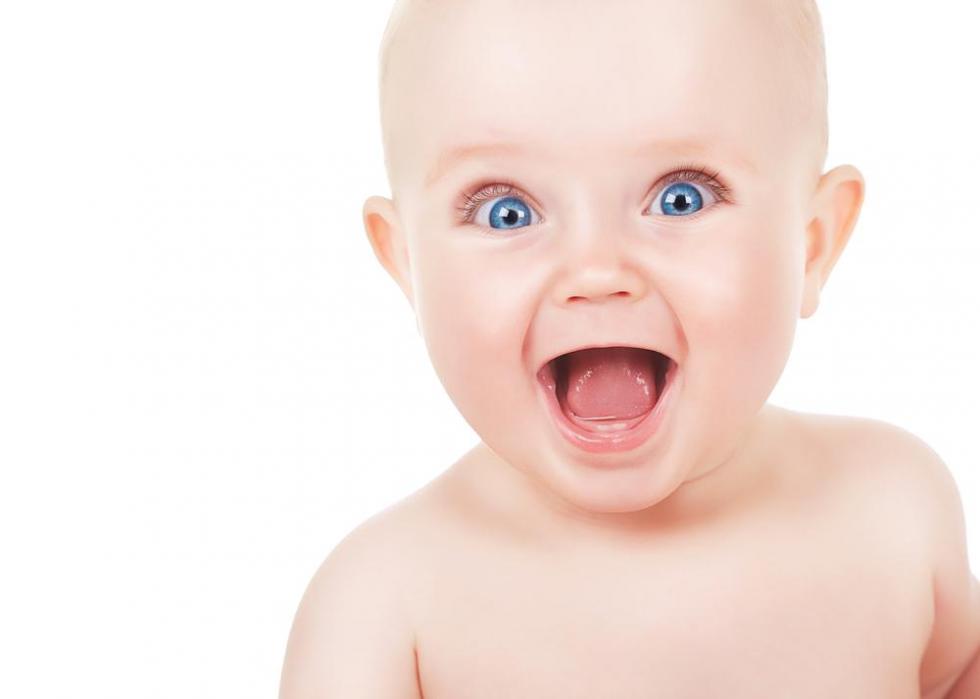 7 / 100
AlexAnnaButs // Shutterstock
#47 Boy: Cristian
Today's rank: #1,175
Rank 50 years ago: #1,976
Change in rank: +1,720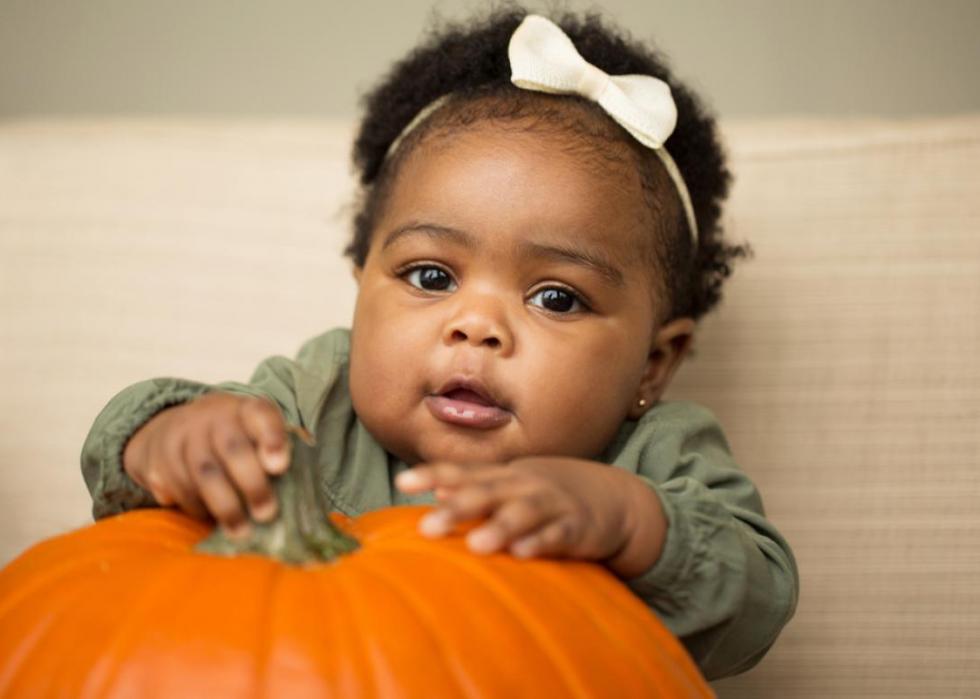 8 / 100
pixelheadphoto digitalskillet // Shutterstock
#47 Girl: Leia
Today's rank: #1,151
Rank 50 years ago: #2,670
Change in rank: +2,433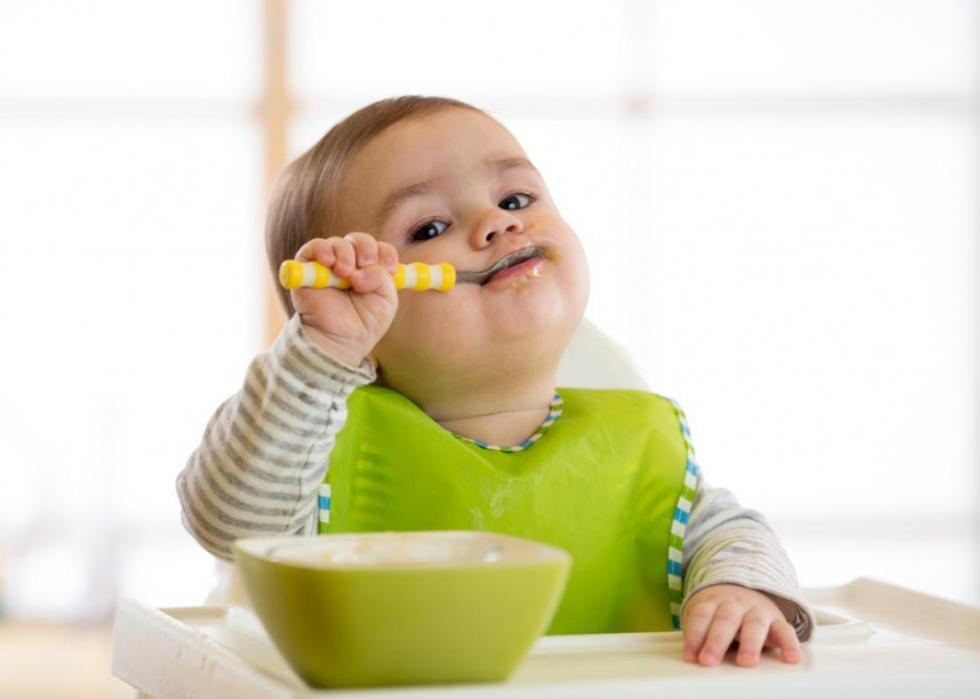 9 / 100
Oksana Kuzmina // Shutterstock
#46 Boy: Matias
Today's rank: #1,558
Rank 50 years ago: #1,939
Change in rank: +1,734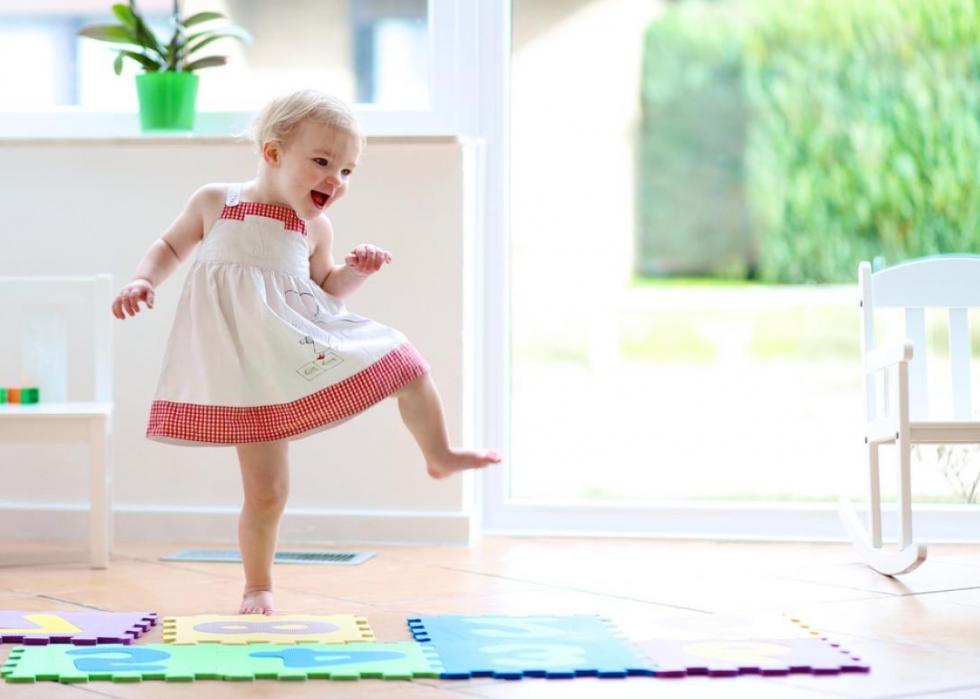 10 / 100
#46 Girl: Bella
Today's rank: #4,611
Rank 50 years ago: #2,545
Change in rank: +2,499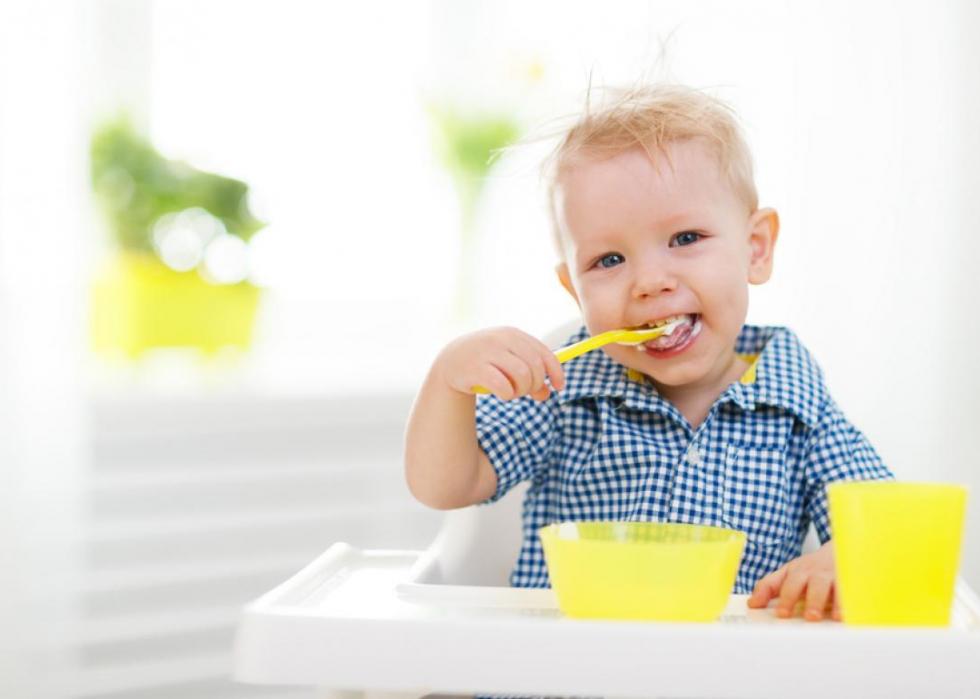 11 / 100
Evgeny Atamanenko // Shutterstock
#45 Boy: Amir
Today's rank: #2,600
Rank 50 years ago: #1,897
Change in rank: +1,763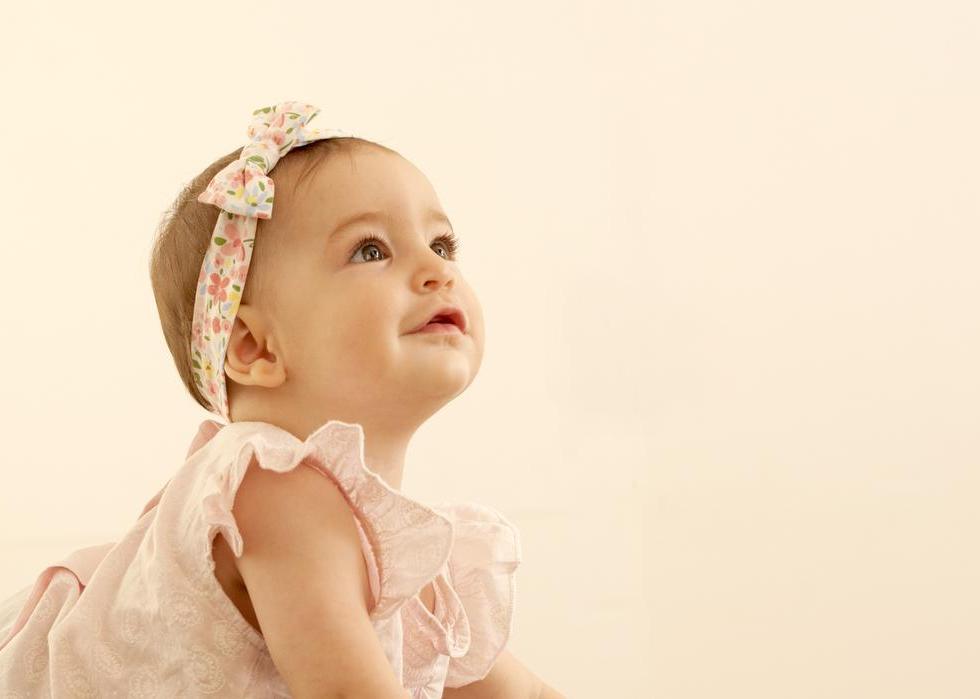 12 / 100
izzet ugutmen // Shutterstock
#45 Girl: Raelyn
Today's rank: #1,019
Rank 50 years ago: #2,769
Change in rank: +2,505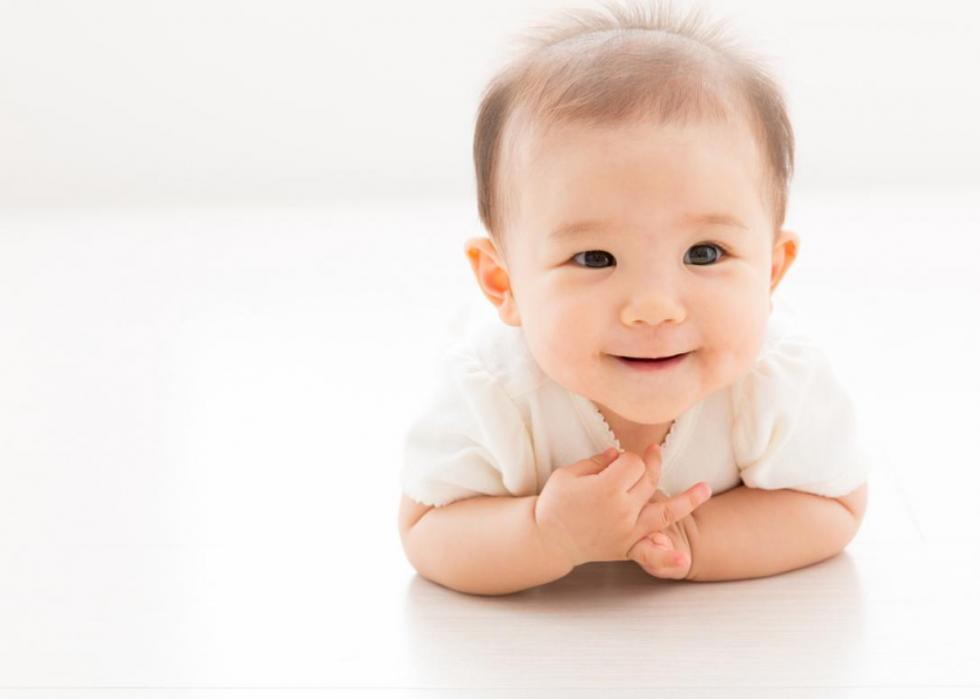 13 / 100
#44 Boy: Bryson
Today's rank: #4,633
Rank 50 years ago: #1,846
Change in rank: +1,767
14 / 100
Evgeny Atamanenko // Shutterstock
#44 Girl: Nyla
Today's rank: #1,076
Rank 50 years ago: #2,843
Change in rank: +2,590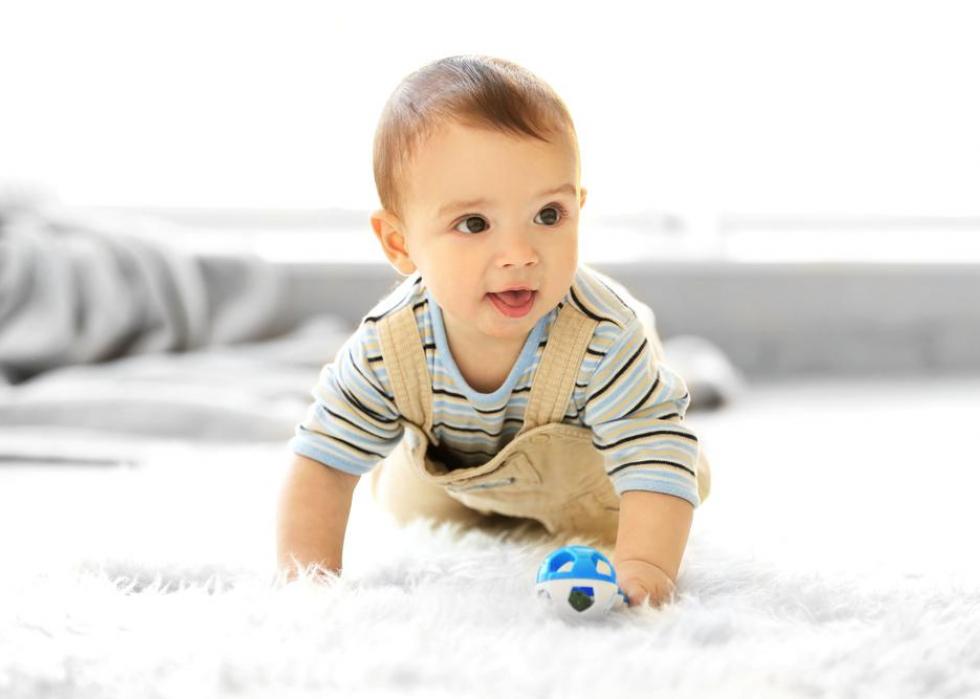 15 / 100
Africa Studio // Shutterstock
#43 Boy: Ashton
Today's rank: #2,937
Rank 50 years ago: #1,898
Change in rank: +1,773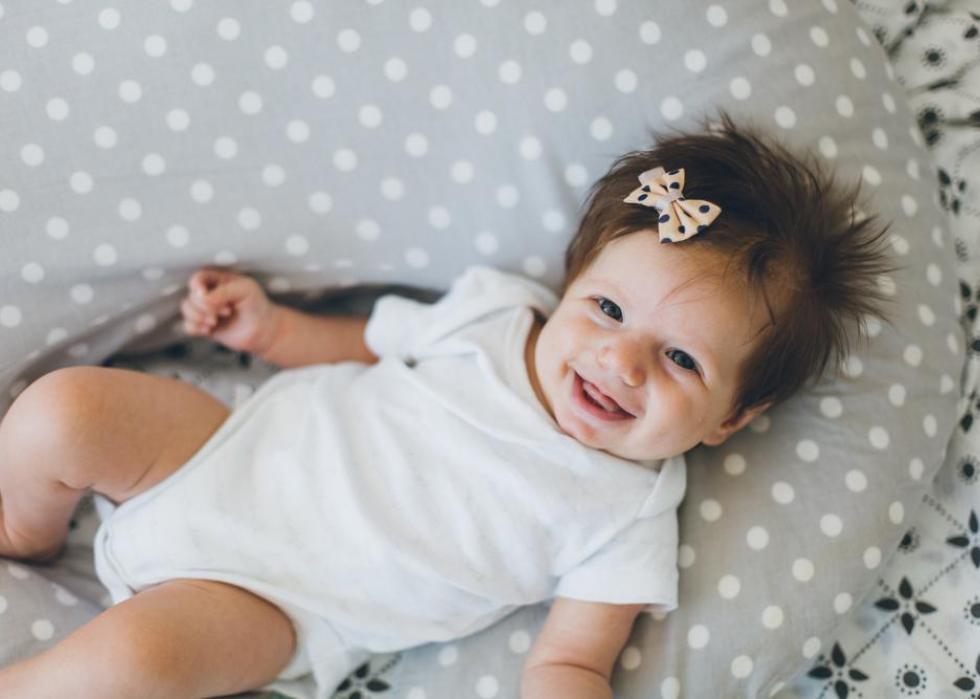 16 / 100
Tetiana Iatsenko // Shutterstock
#43 Girl: Chloe
Today's rank: #6,912
Rank 50 years ago: #2,640
Change in rank: +2,618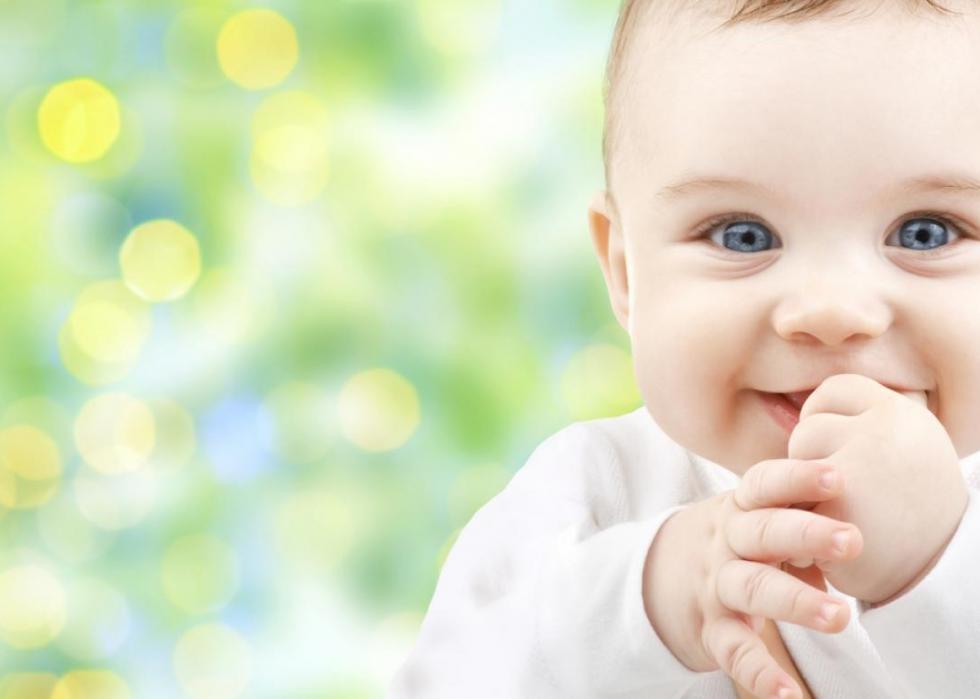 17 / 100
Syda Productions // Shutterstock
#42 Boy: Josiah
Today's rank: #6,976
Rank 50 years ago: #1,869
Change in rank: +1,821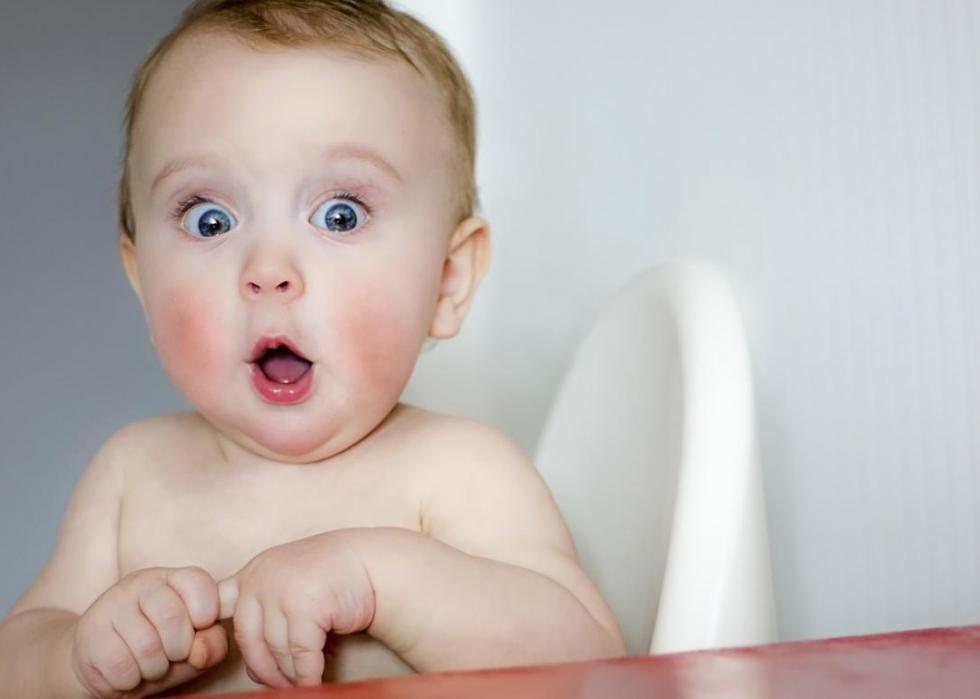 18 / 100
EvgeniiAnd // Shutterstock
#42 Girl: Laila
Today's rank: #1,735
Rank 50 years ago: #2,820
Change in rank: +2,671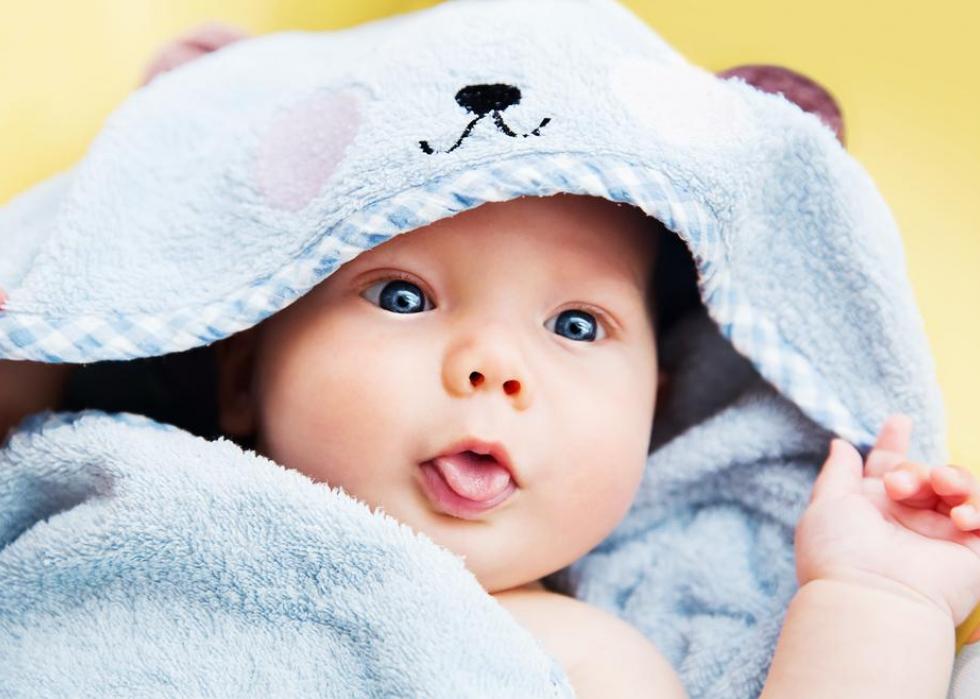 19 / 100
Natalia Deriabina // Shutterstock
#41 Boy: Emiliano
Today's rank: #1,864
Rank 50 years ago: #2,052
Change in rank: +1,867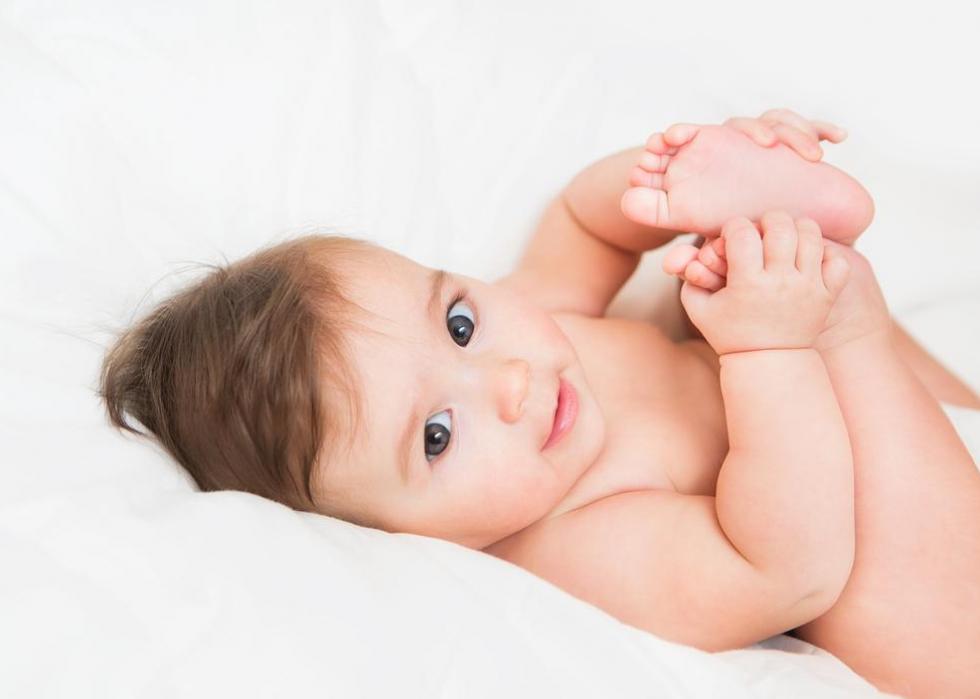 20 / 100
#41 Girl: Isabella
Today's rank: #15,100
Rank 50 years ago: #2,734
Change in rank: +2,730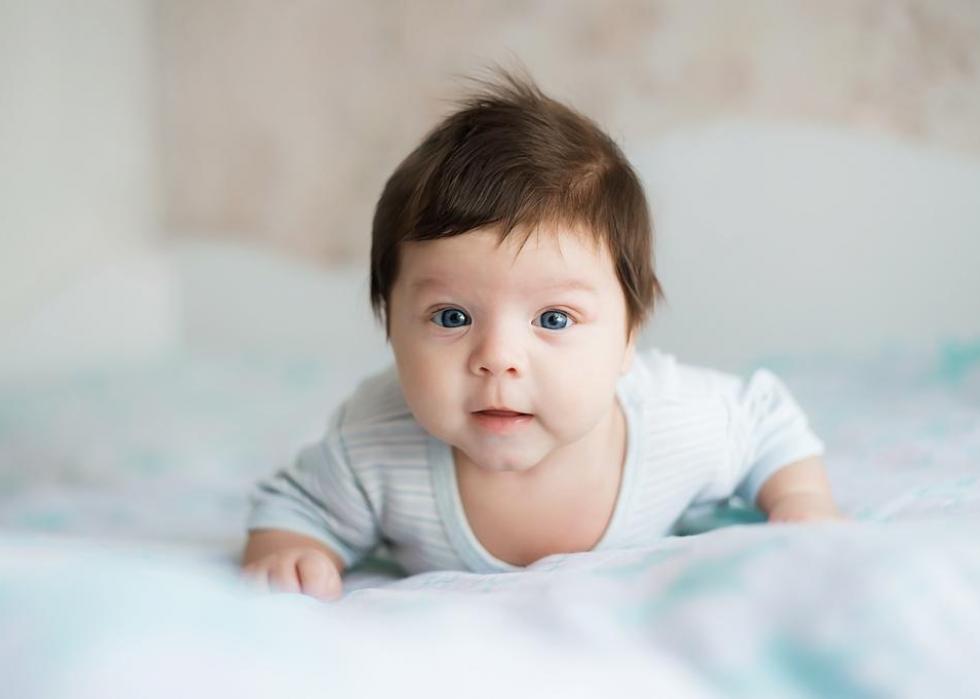 21 / 100
Evgeniya Yantseva // Shutterstock
#40 Boy: Colton
Today's rank: #5,253
Rank 50 years ago: #1,972
Change in rank: +1,906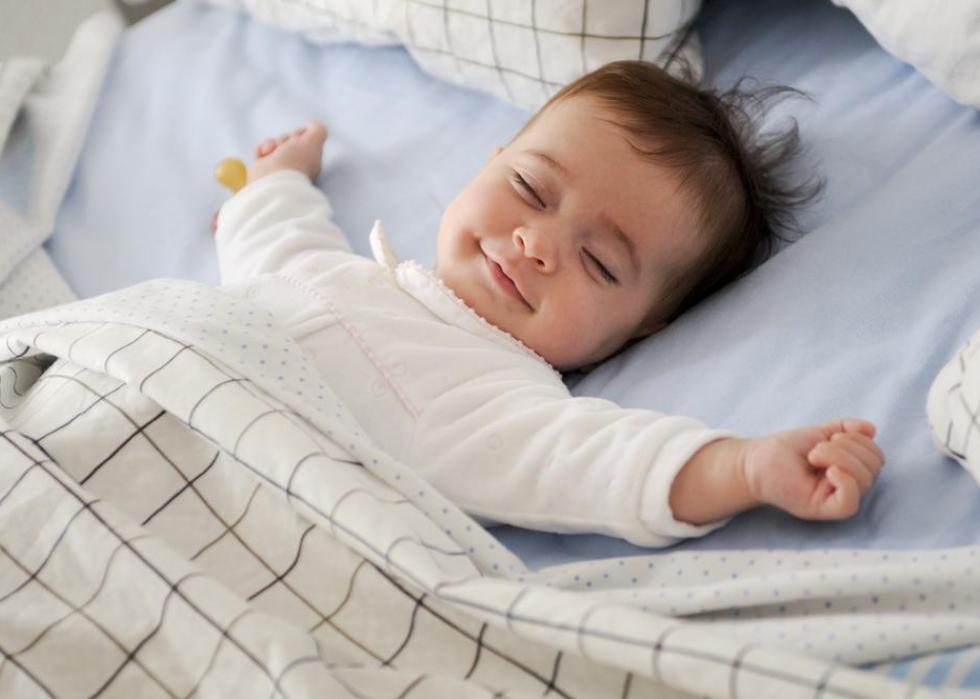 22 / 100
javi_indy // Shutterstock
#40 Girl: Adelaide
Today's rank: #1,155
Rank 50 years ago: #3,169
Change in rank: +2,935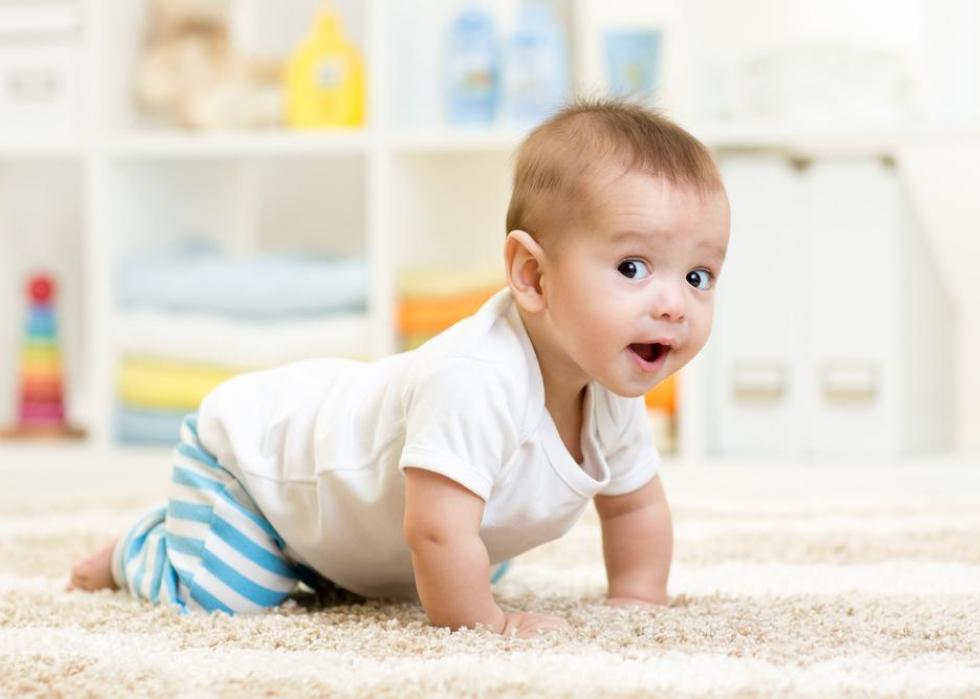 23 / 100
Oksana Kuzmina // Shutterstock
#39 Boy: Asher
Today's rank: #5,991
Rank 50 years ago: #2,036
Change in rank: +1,980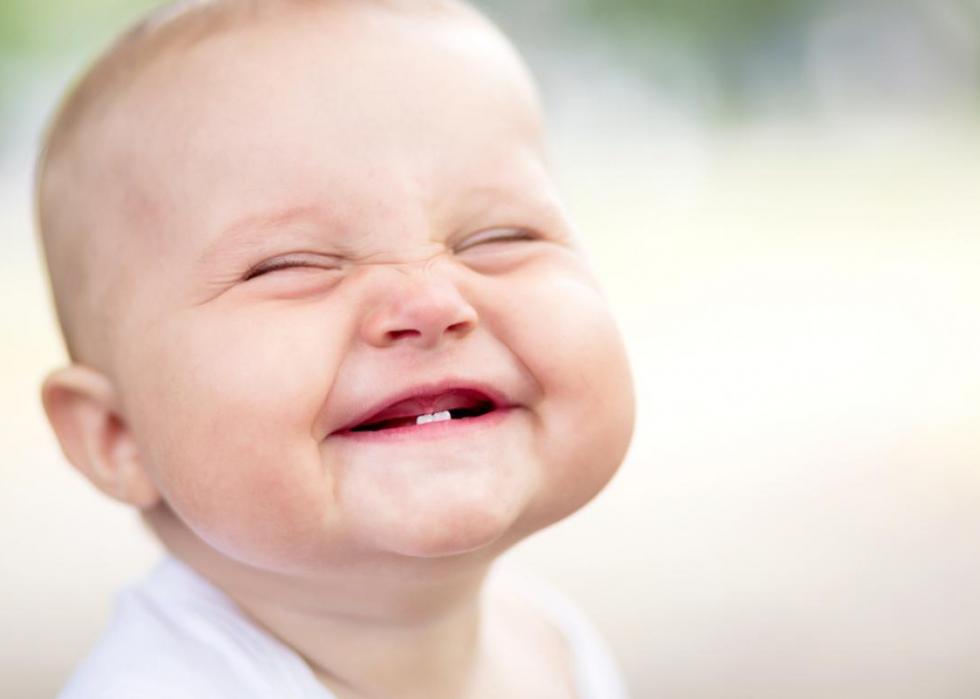 24 / 100
Max Bukovski // Shutterstock
#39 Girl: Sloane
Today's rank: #1,397
Rank 50 years ago: #3,144
Change in rank: +2,955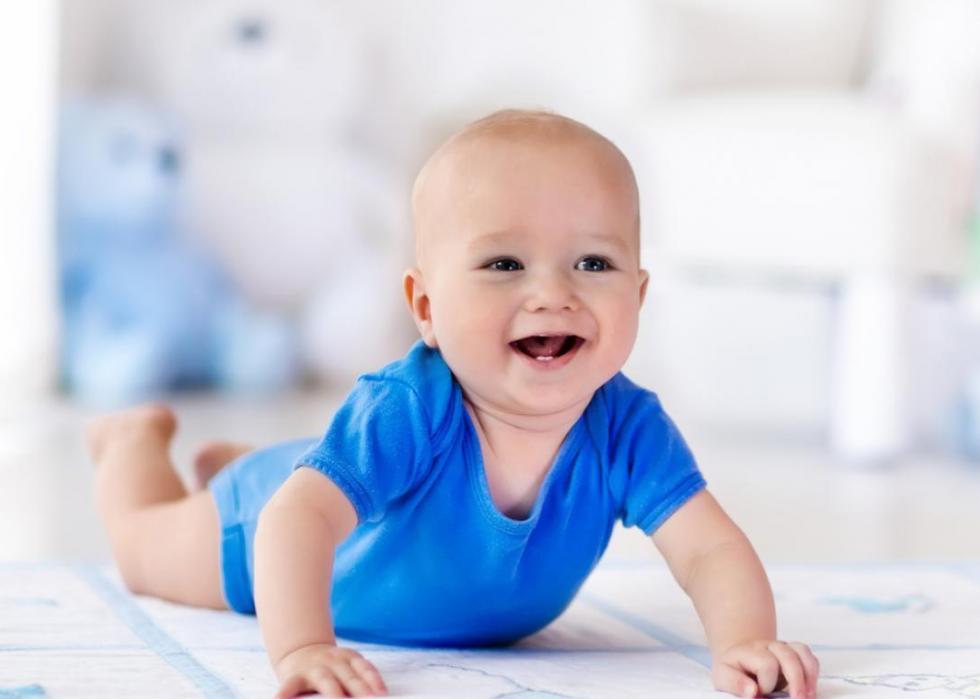 25 / 100
#38 Boy: Orion
Today's rank: #1,015
Rank 50 years ago: #2,276
Change in rank: +1,993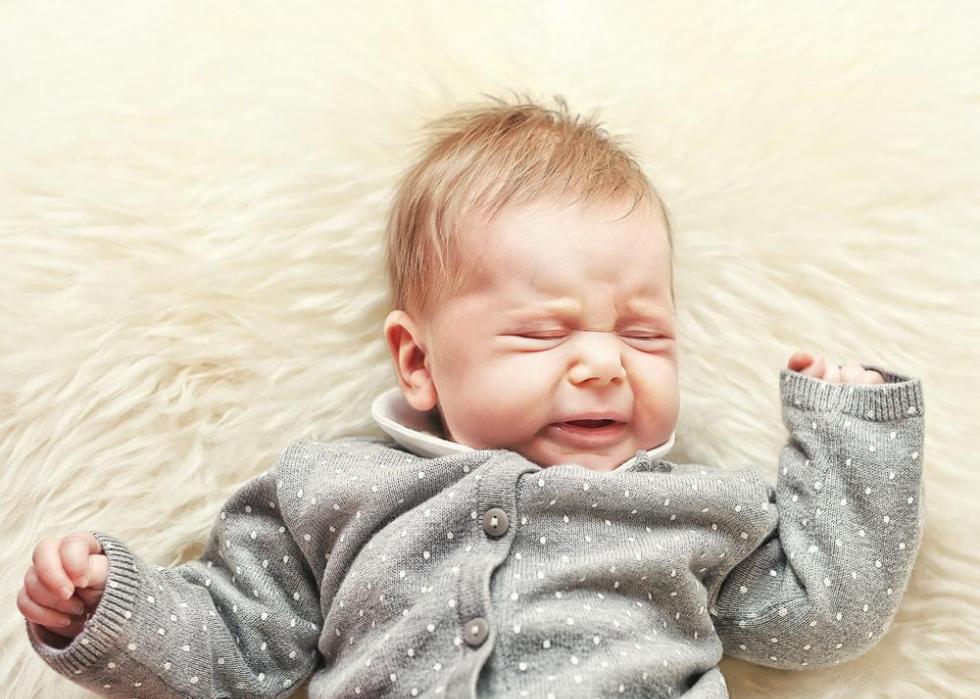 26 / 100
gualtiero boffi // Shutterstock
#38 Girl: Alayna
Today's rank: #1,373
Rank 50 years ago: #3,170
Change in rank: +2,974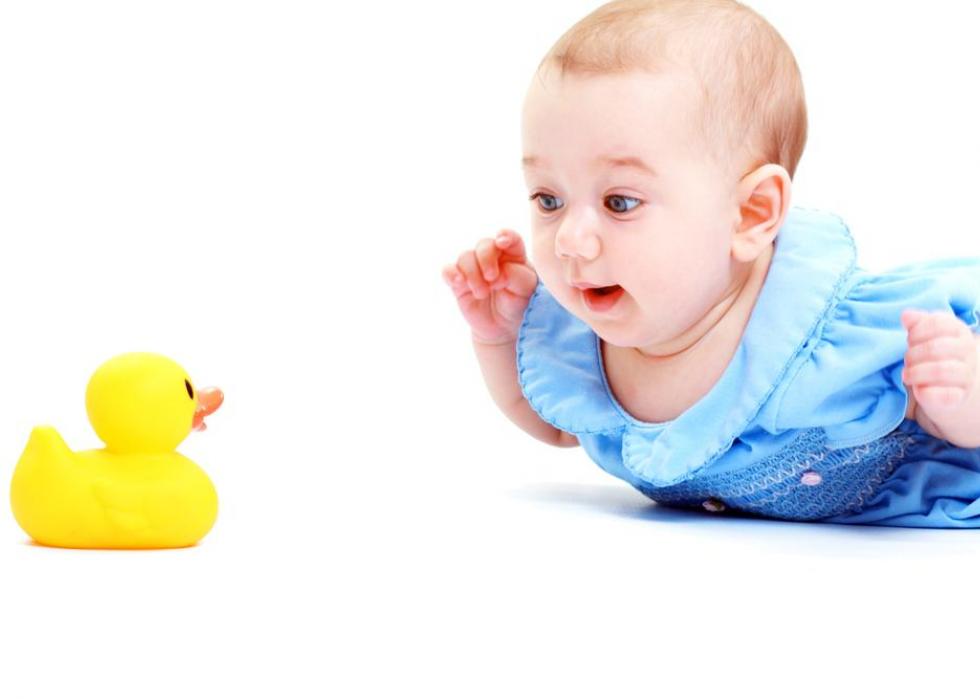 27 / 100
Olena Zaskochenko // Shutterstock
#37 Boy: Griffin
Today's rank: #1,511
Rank 50 years ago: #2,241
Change in rank: +2,031
28 / 100
Samuel Borges Photography // Shutterstock
#37 Girl: Mya
Today's rank: #1,728
Rank 50 years ago: #3,127
Change in rank: +2,977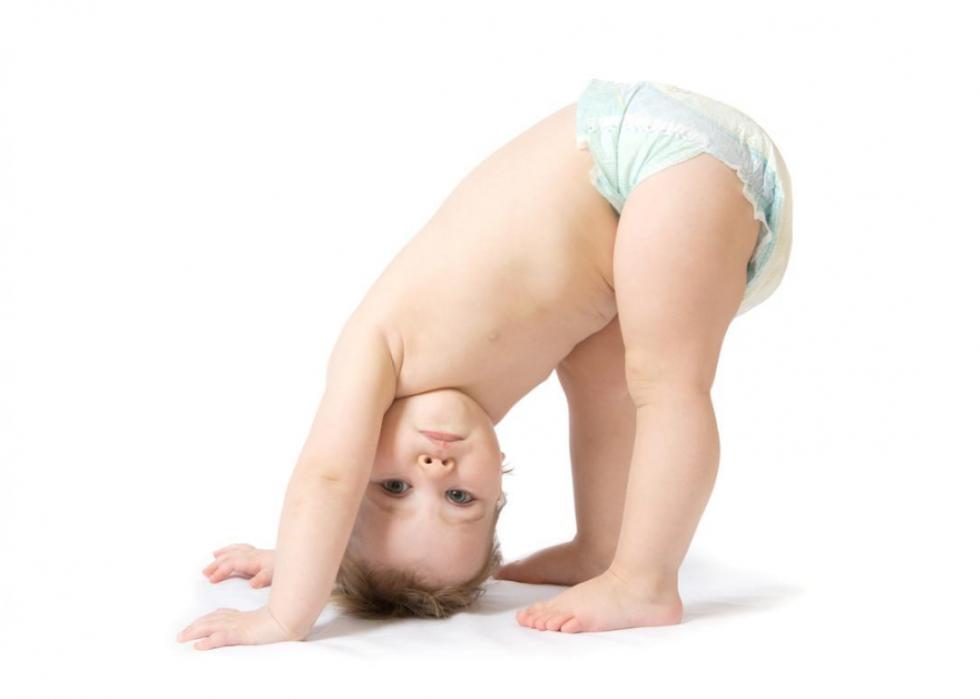 29 / 100
Pakhnyushchy // Shutterstock
#36 Boy: Judah
Today's rank: #1,897
Rank 50 years ago: #2,253
Change in rank: +2,069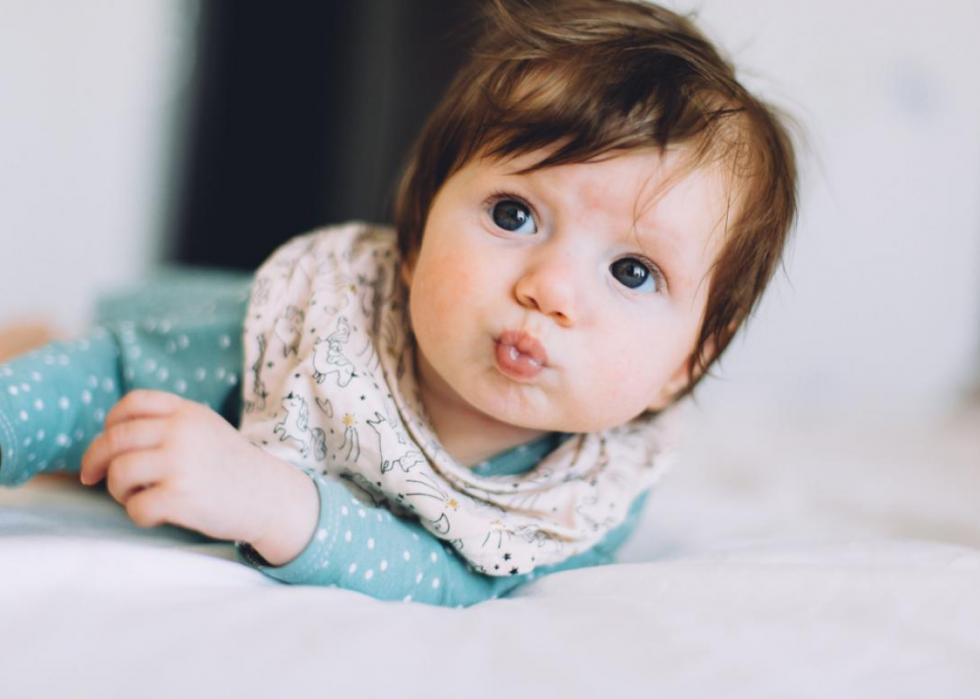 30 / 100
Tetiana Iatsenko // Shutterstock
#36 Girl: Norah
Today's rank: #2,148
Rank 50 years ago: #3,272
Change in rank: +3,155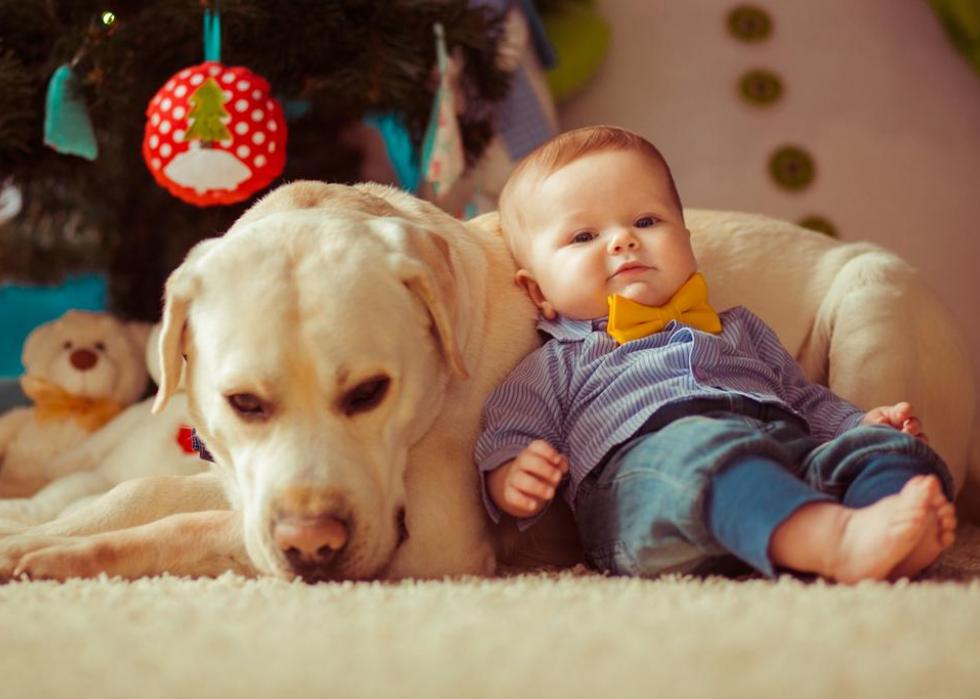 31 / 100
pyrozhenka // Shutterstock
#35 Boy: Braxton
Today's rank: #3,320
Rank 50 years ago: #2,211
Change in rank: +2,103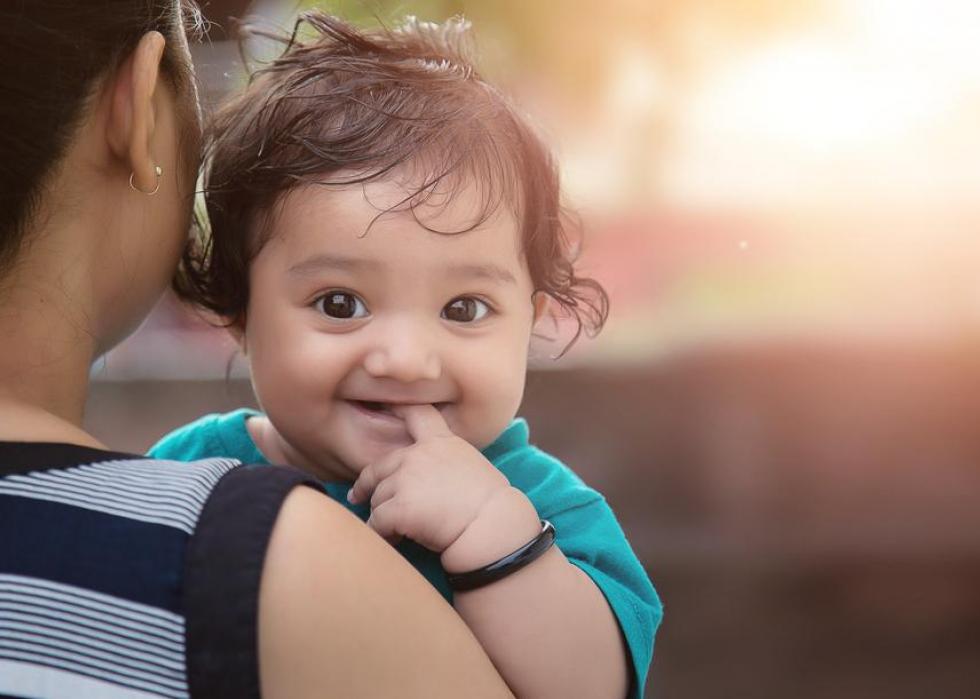 32 / 100
greenaperture // Shutterstock
#35 Girl: Olive
Today's rank: #1,241
Rank 50 years ago: #3,411
Change in rank: +3,194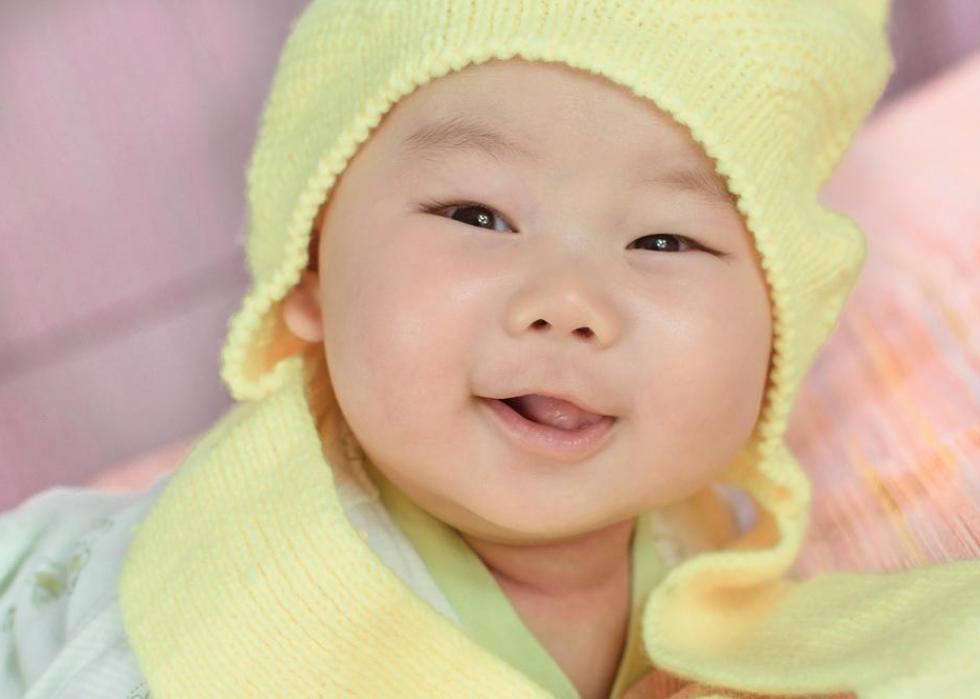 33 / 100
#34 Boy: Camden
Today's rank: #2,651
Rank 50 years ago: #2,332
Change in rank: +2,199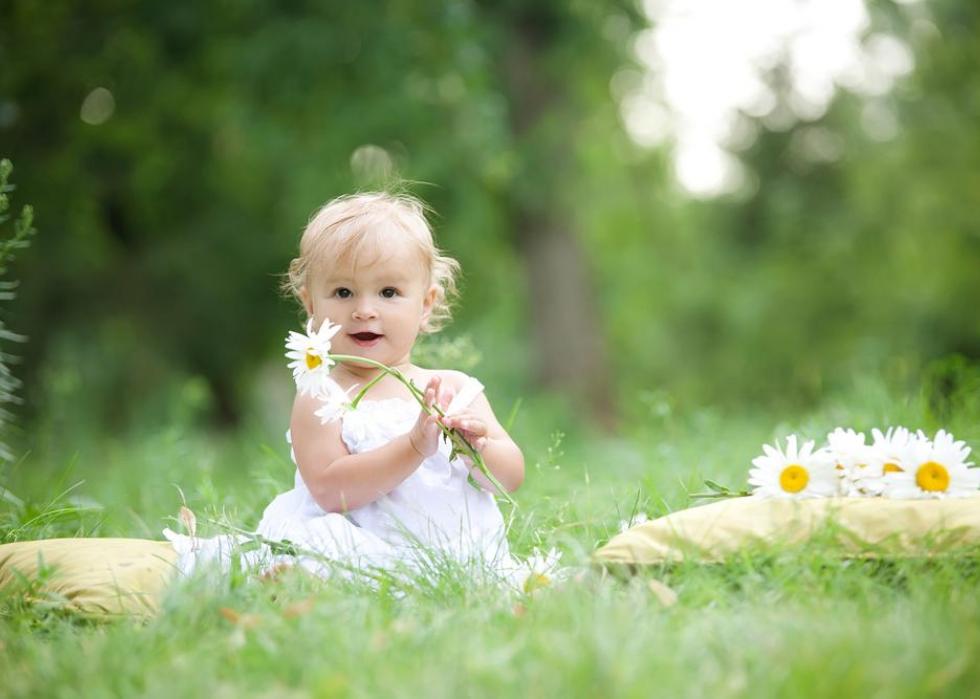 34 / 100
Elena Efimova // Shutterstock
#34 Girl: Brianna
Today's rank: #2,504
Rank 50 years ago: #3,471
Change in rank: +3,365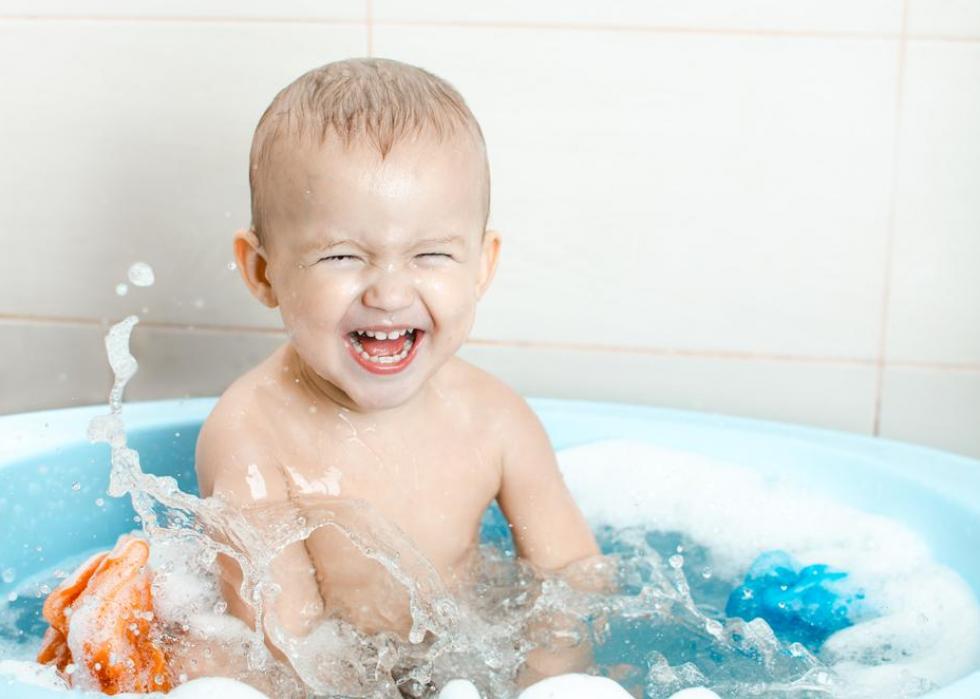 35 / 100
#33 Boy: Cooper
Today's rank: #4,581
Rank 50 years ago: #2,342
Change in rank: +2,261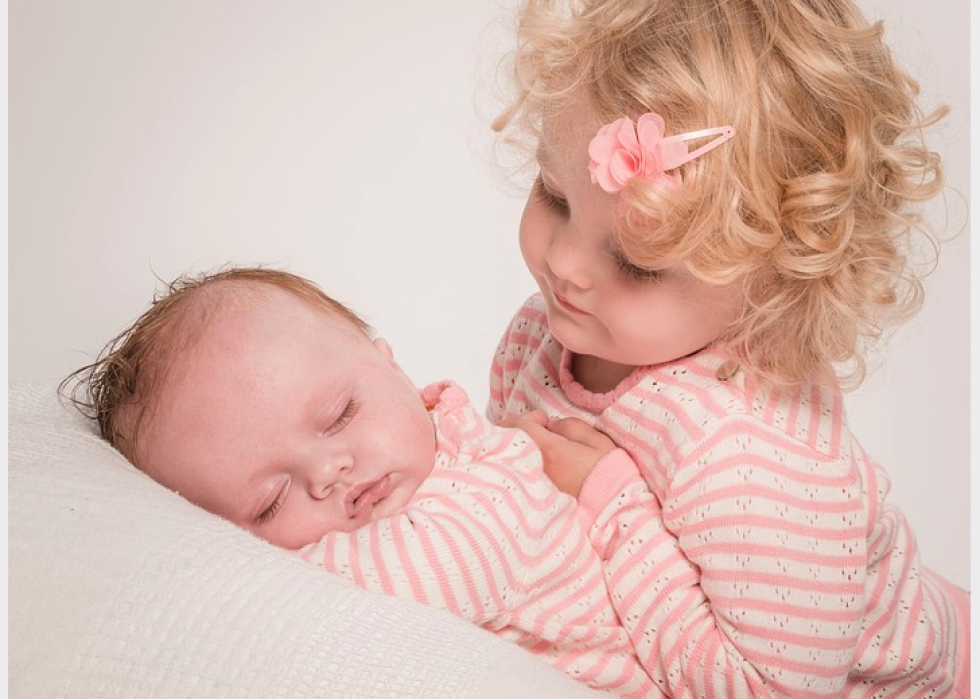 36 / 100
#33 Girl: Willow
Today's rank: #3,529
Rank 50 years ago: #3,610
Change in rank: +3,538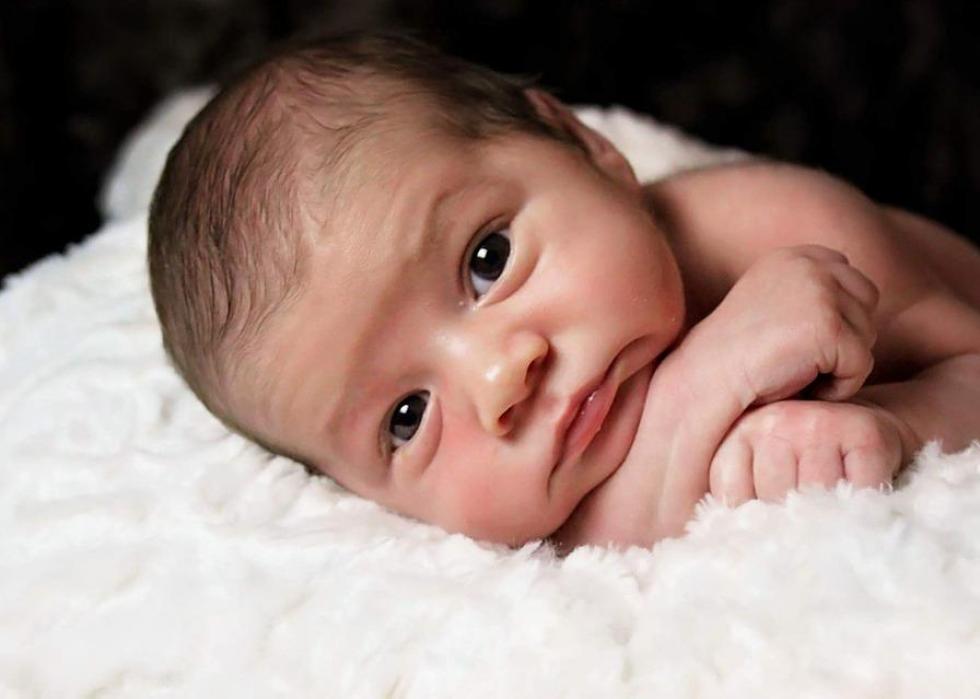 37 / 100
#32 Boy: Kameron
Today's rank: #1,320
Rank 50 years ago: #2,508
Change in rank: +2,274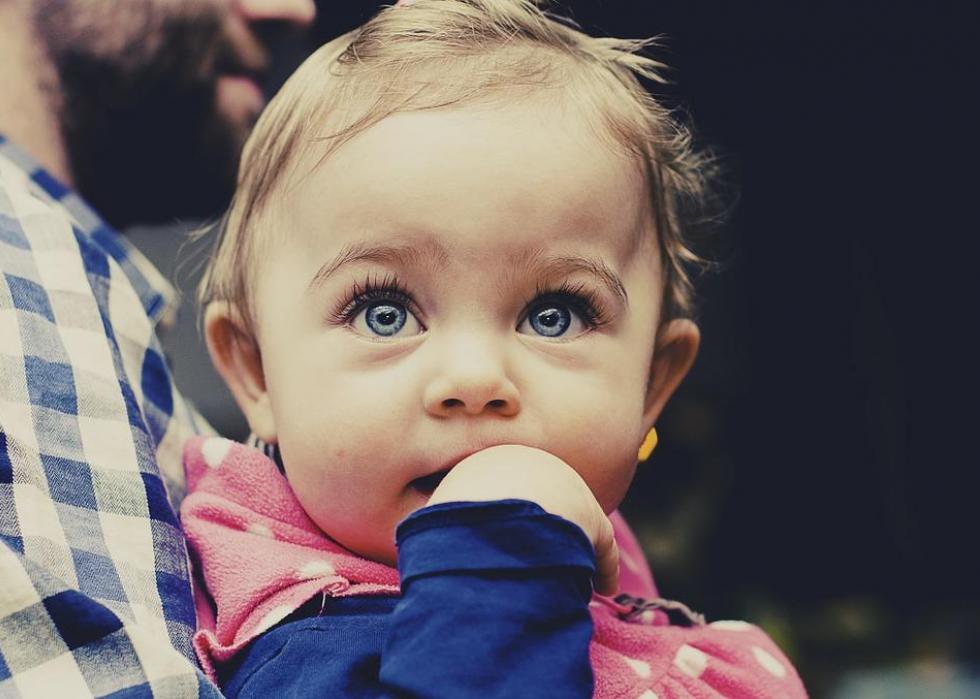 38 / 100
#32 Girl: Savannah
Today's rank: #5,222
Rank 50 years ago: #3,576
Change in rank: +3,541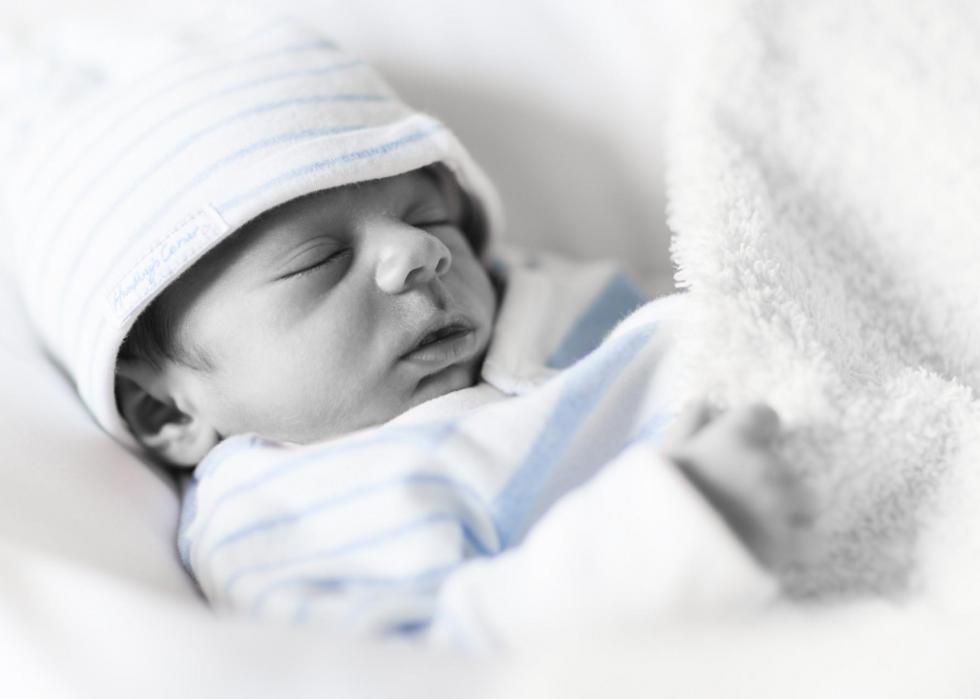 39 / 100
#31 Boy: Aidan
Today's rank: #1,718
Rank 50 years ago: #2,577
Change in rank: +2,382
40 / 100
#31 Girl: Brynn
Today's rank: #1,091
Rank 50 years ago: #3,805
Change in rank: +3,558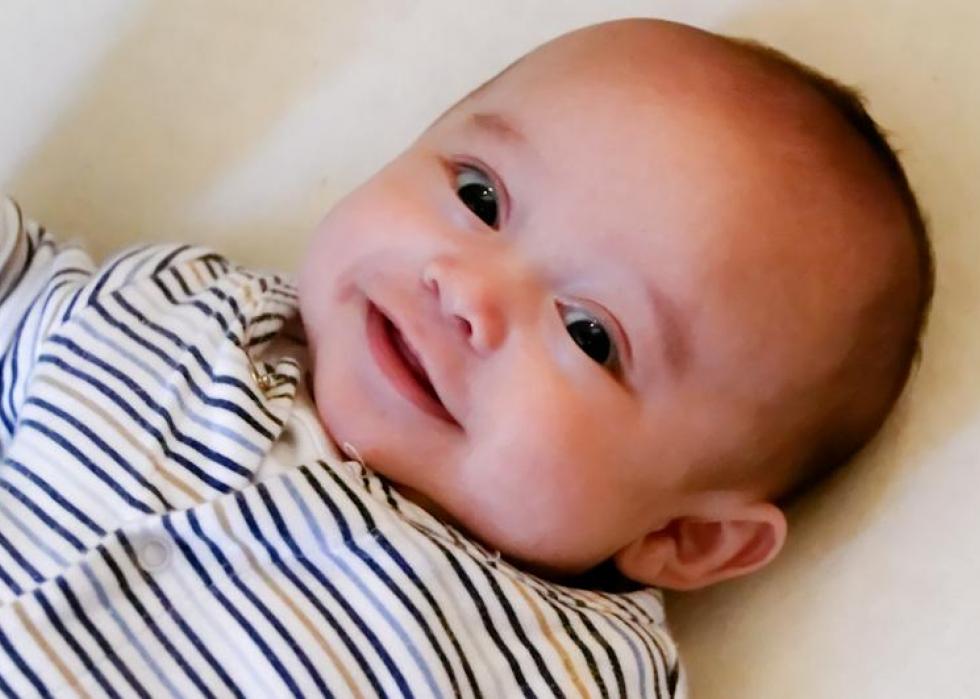 41 / 100
#30 Boy: Enzo
Today's rank: #1,419
Rank 50 years ago: #2,620
Change in rank: +2,400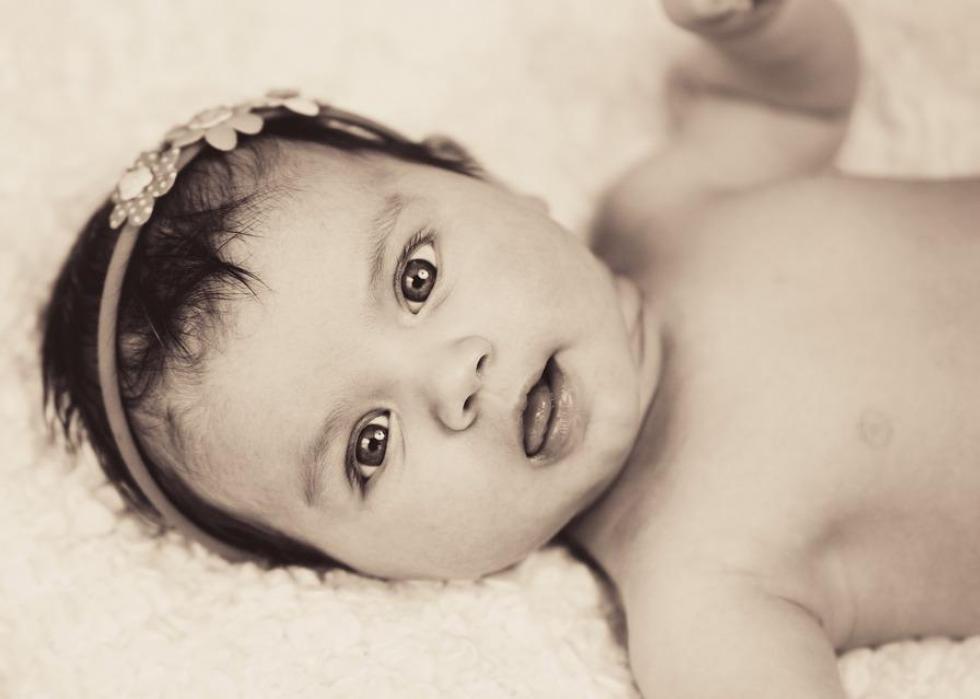 42 / 100
#30 Girl: Lyla
Today's rank: #2,251
Rank 50 years ago: #3,710
Change in rank: +3,596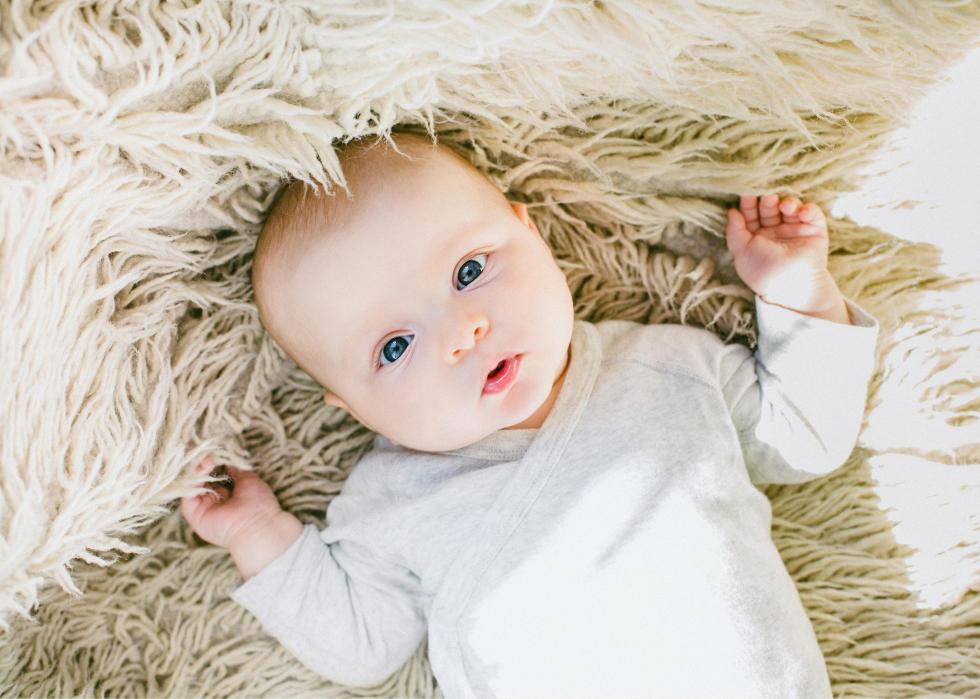 43 / 100
#29 Boy: Luca
Today's rank: #3,070
Rank 50 years ago: #2,524
Change in rank: +2,404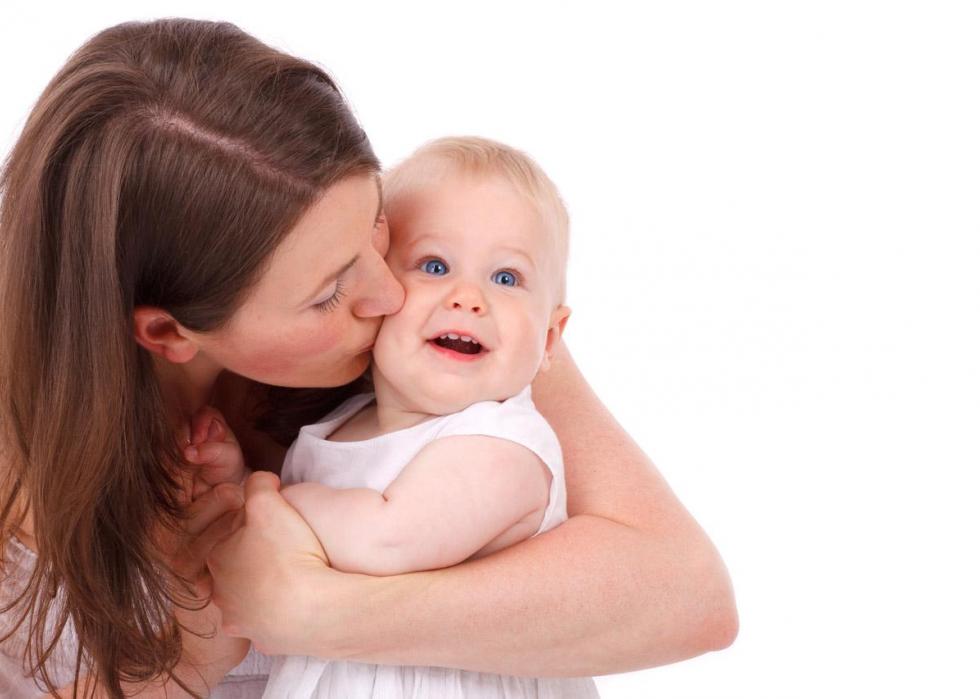 44 / 100
#29 Girl: Camila
Today's rank: #6,752
Rank 50 years ago: #3,808
Change in rank: +3,785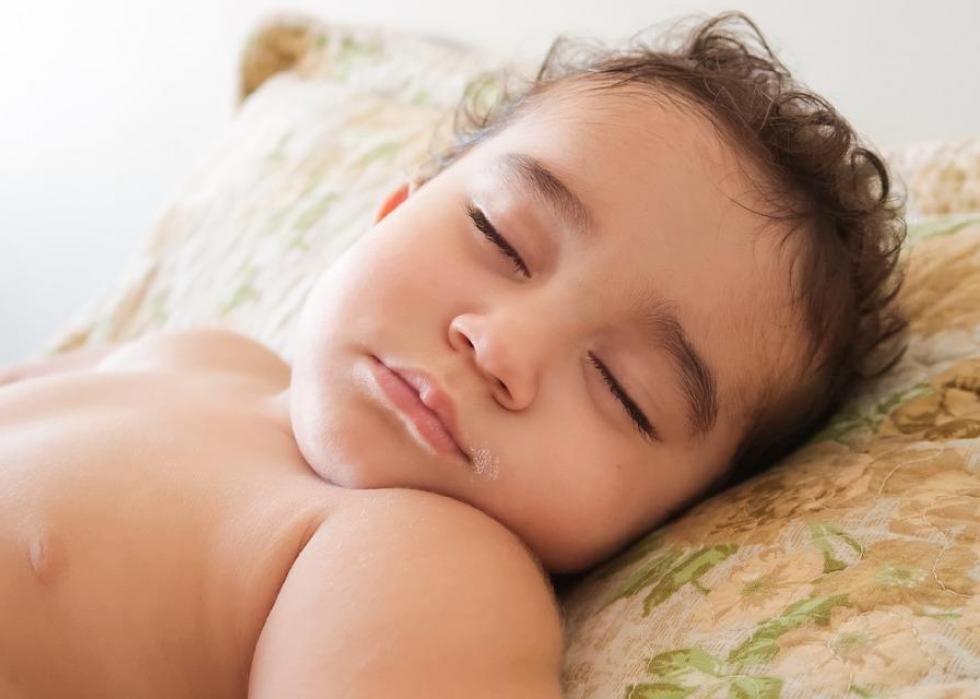 45 / 100
#28 Boy: Connor
Today's rank: #6,382
Rank 50 years ago: #2,469
Change in rank: +2,416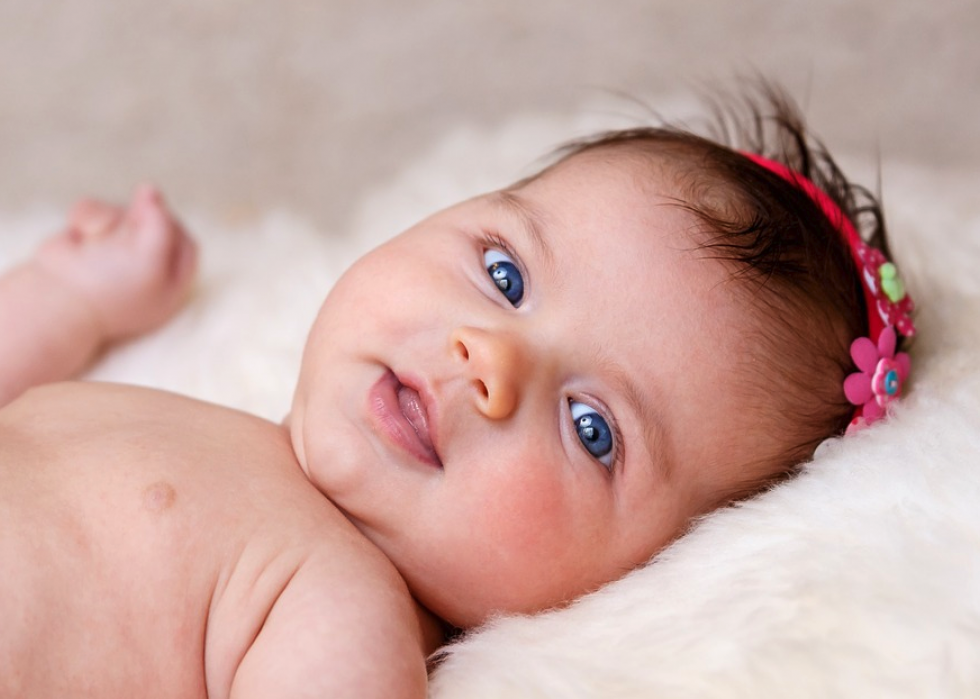 46 / 100
#28 Girl: Charlee
Today's rank: #1,154
Rank 50 years ago: #4,026
Change in rank: +3,791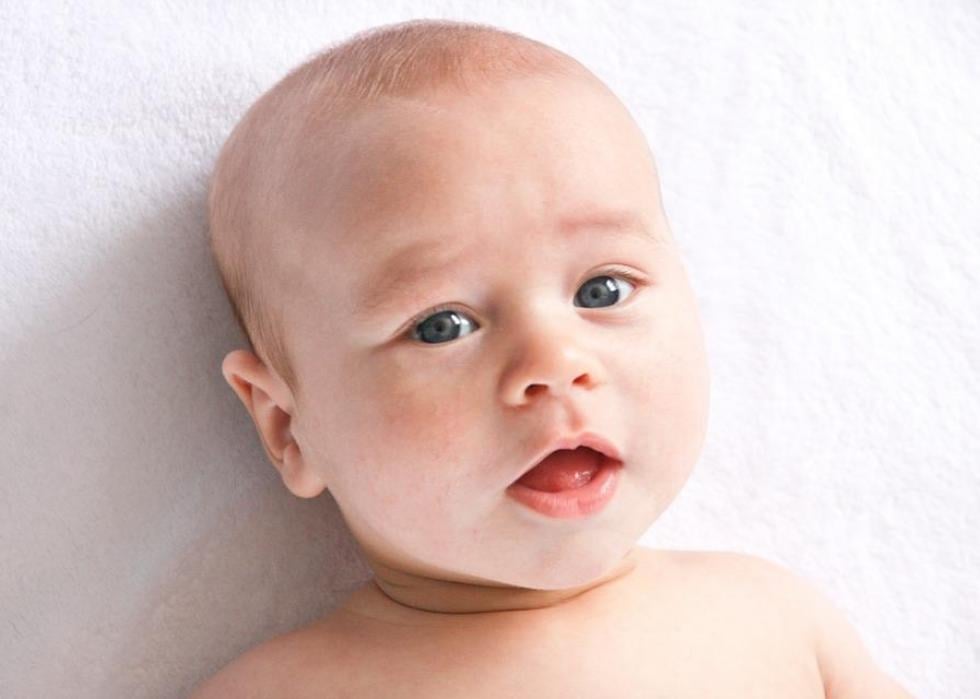 47 / 100
#27 Boy: Finn
Today's rank: #2,365
Rank 50 years ago: #2,629
Change in rank: +2,478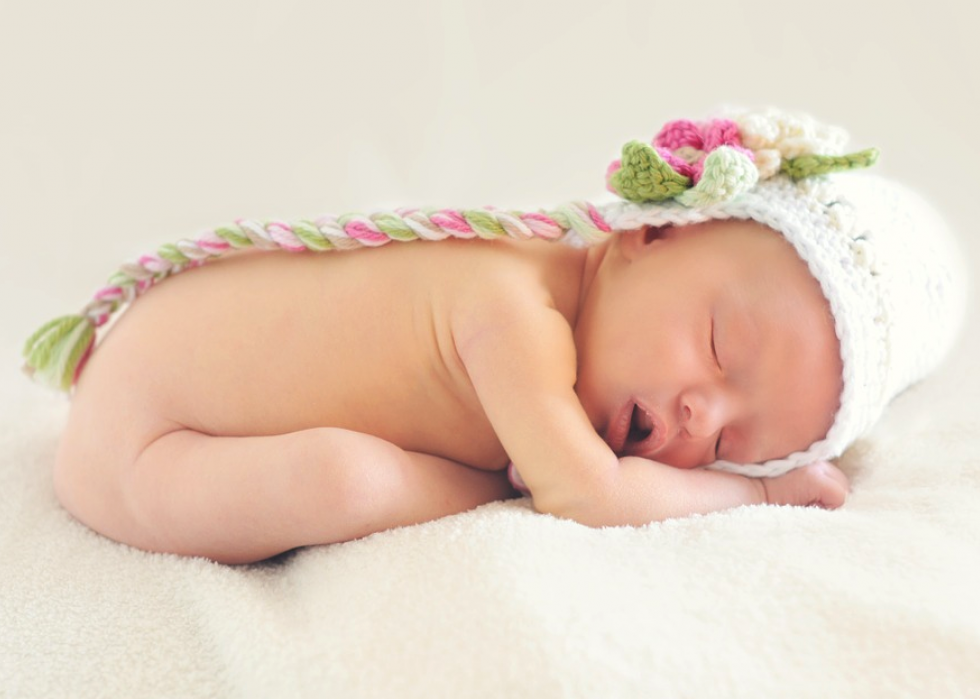 48 / 100
#27 Girl: Ember
Today's rank: #1,111
Rank 50 years ago: #4,283
Change in rank: +4,040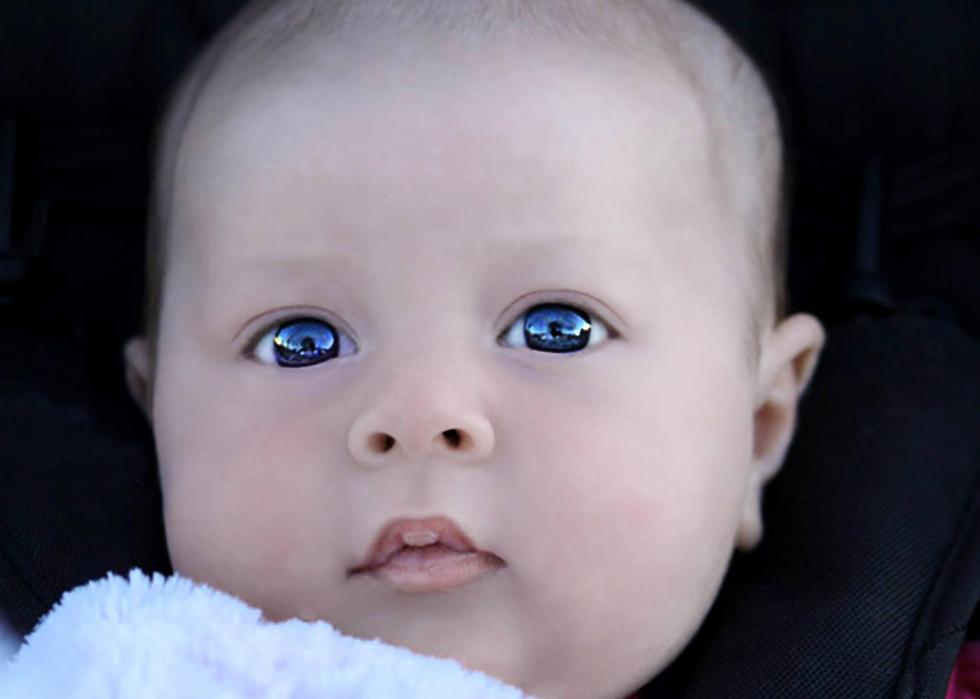 49 / 100
#26 Boy: Tanner
Today's rank: #1,322
Rank 50 years ago: #2,715
Change in rank: +2,483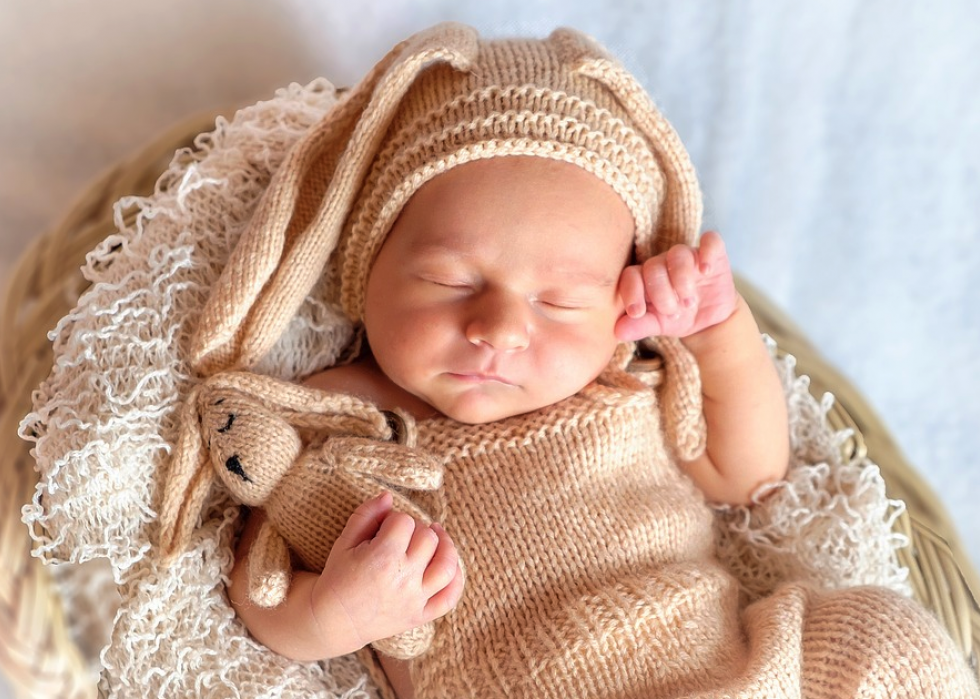 50 / 100
#26 Girl: Trinity
Today's rank: #1,846
Rank 50 years ago: #4,206
Change in rank: +4,067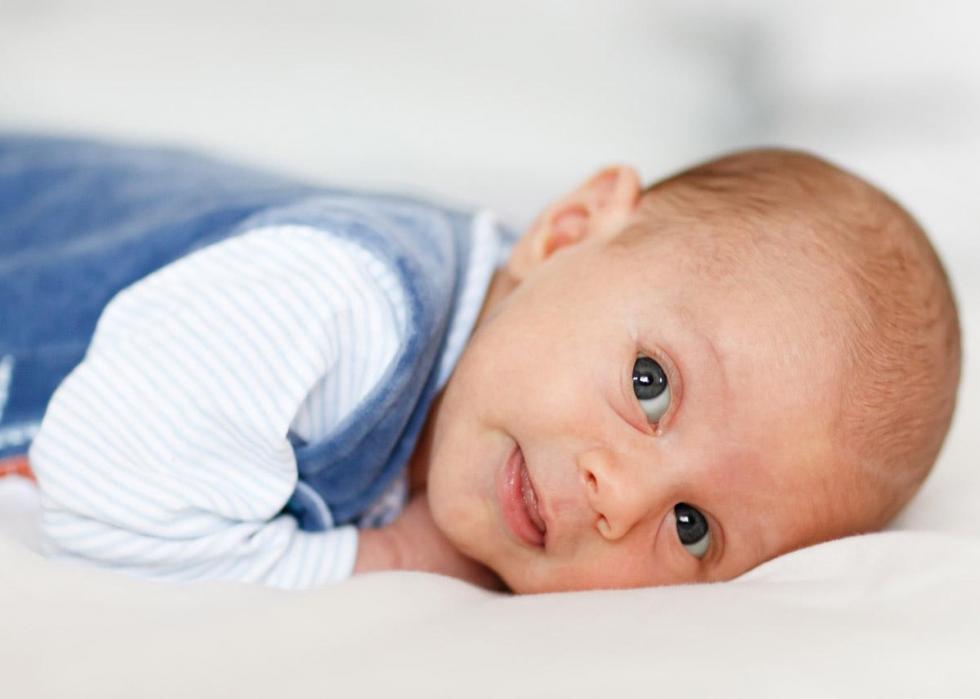 51 / 100
#25 Boy: Mateo
Today's rank: #7,726
Rank 50 years ago: #2,534
Change in rank: +2,494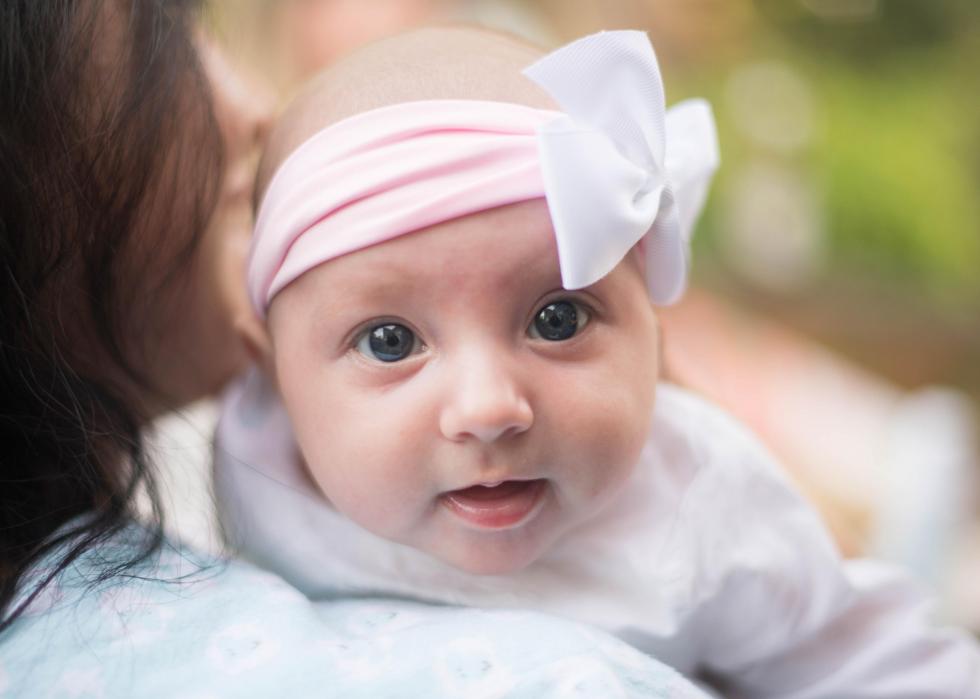 52 / 100
#25 Girl: Kaylee
Today's rank: #3,390
Rank 50 years ago: #4,331
Change in rank: +4,257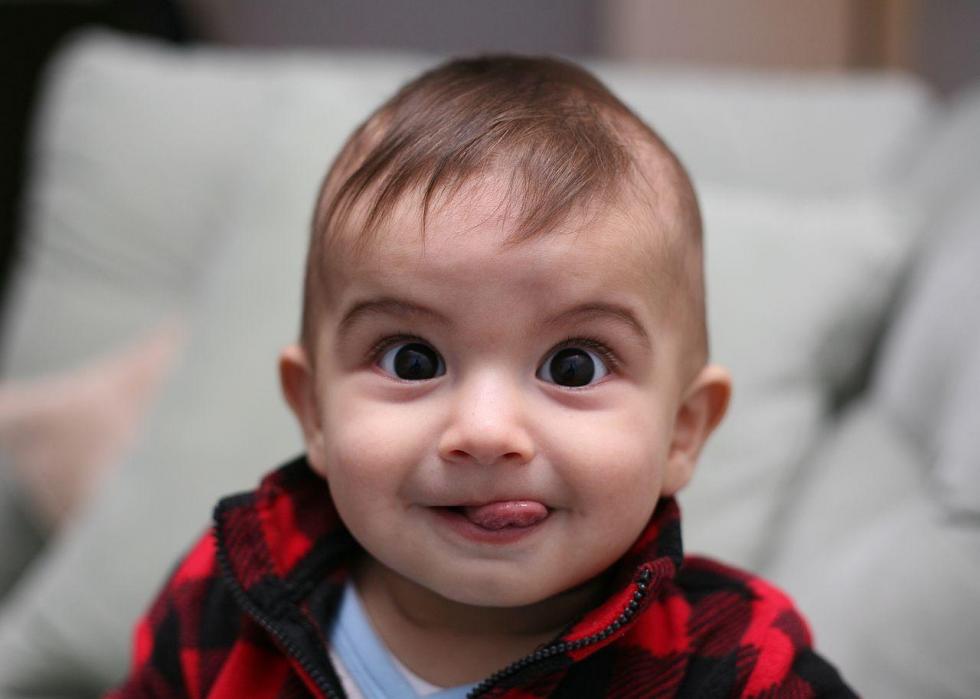 53 / 100
Avsar Aras // Wikicommons
#24 Boy: Malachi
Today's rank: #2,507
Rank 50 years ago: #2,677
Change in rank: +2,539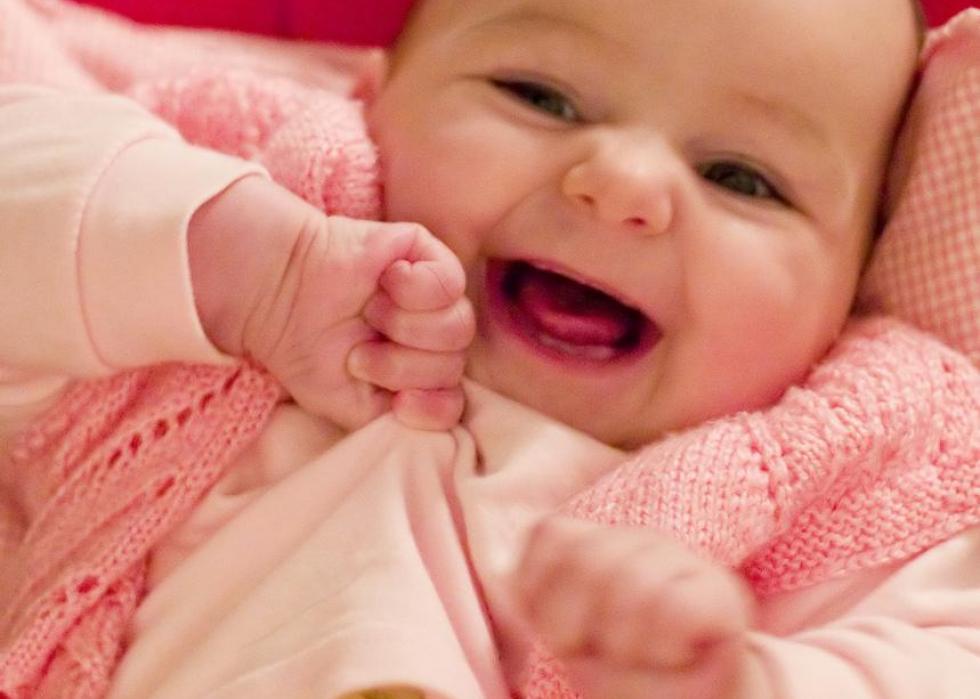 54 / 100
Weird Beard // Wikicommons
#24 Girl: Freya
Today's rank: #1,069
Rank 50 years ago: #4,586
Change in rank: +4,330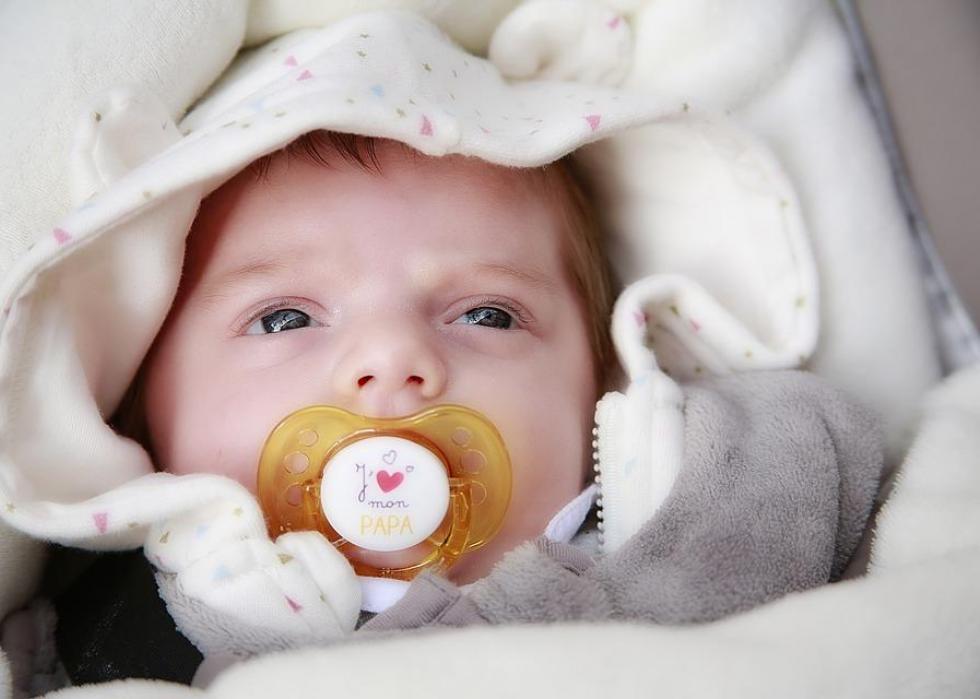 55 / 100
#23 Boy: Finley
Today's rank: #1,284
Rank 50 years ago: #2,796
Change in rank: +2,557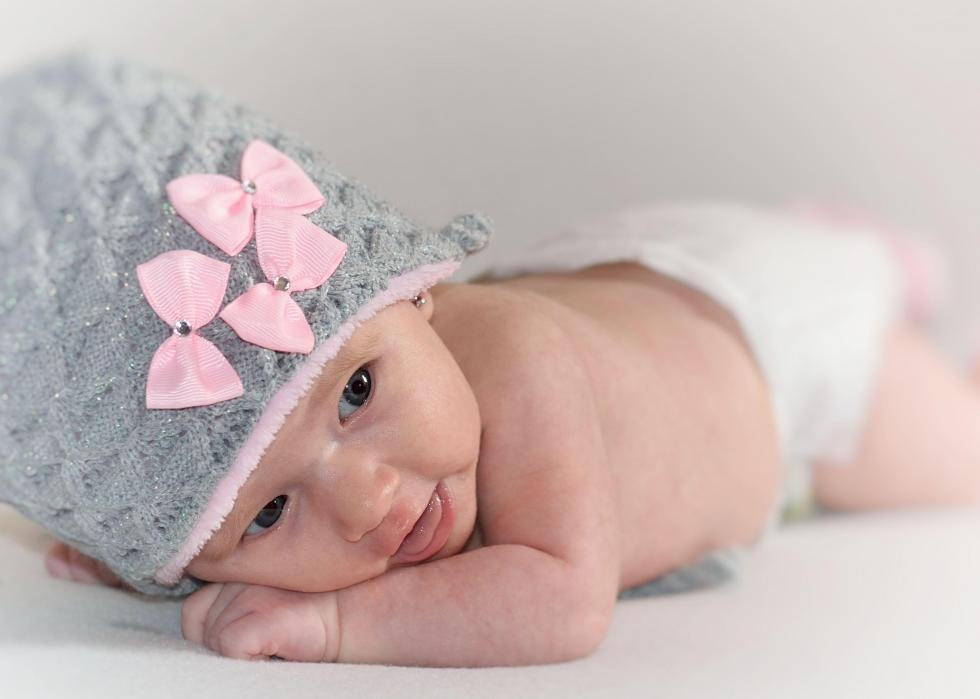 56 / 100
#23 Girl: Jayla
Today's rank: #1,334
Rank 50 years ago: #4,604
Change in rank: +4,400
57 / 100
Kenny Louie // Wikicommons
#22 Boy: Paxton
Today's rank: #1,898
Rank 50 years ago: #2,867
Change in rank: +2,684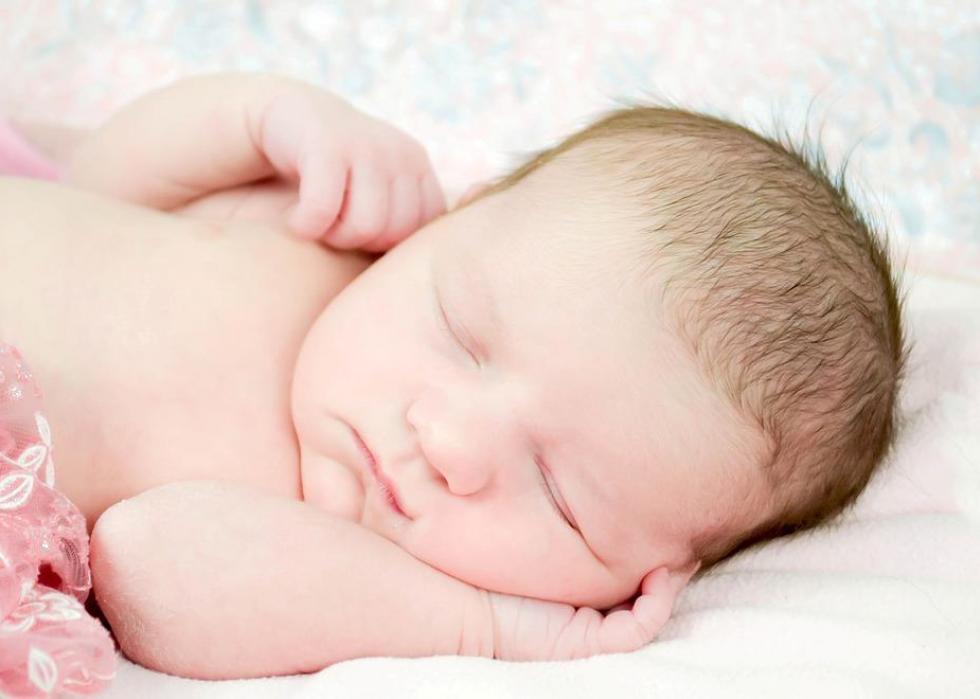 58 / 100
#22 Girl: Talia
Today's rank: #1,040
Rank 50 years ago: #4,739
Change in rank: +4,478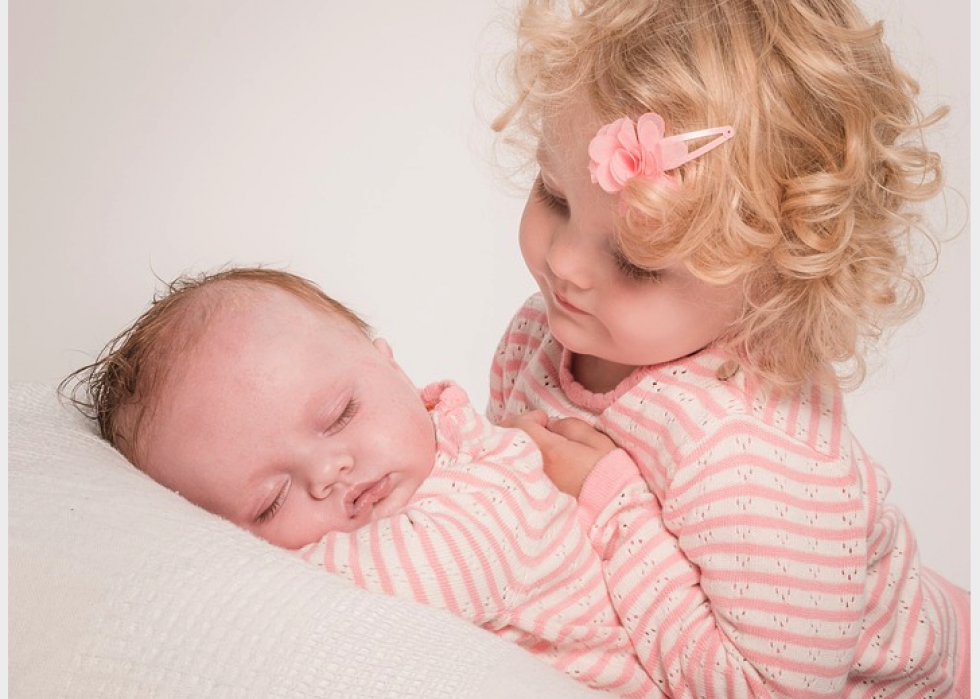 59 / 100
#21 Boy: Matteo
Today's rank: #2,071
Rank 50 years ago: #3,022
Change in rank: +2,853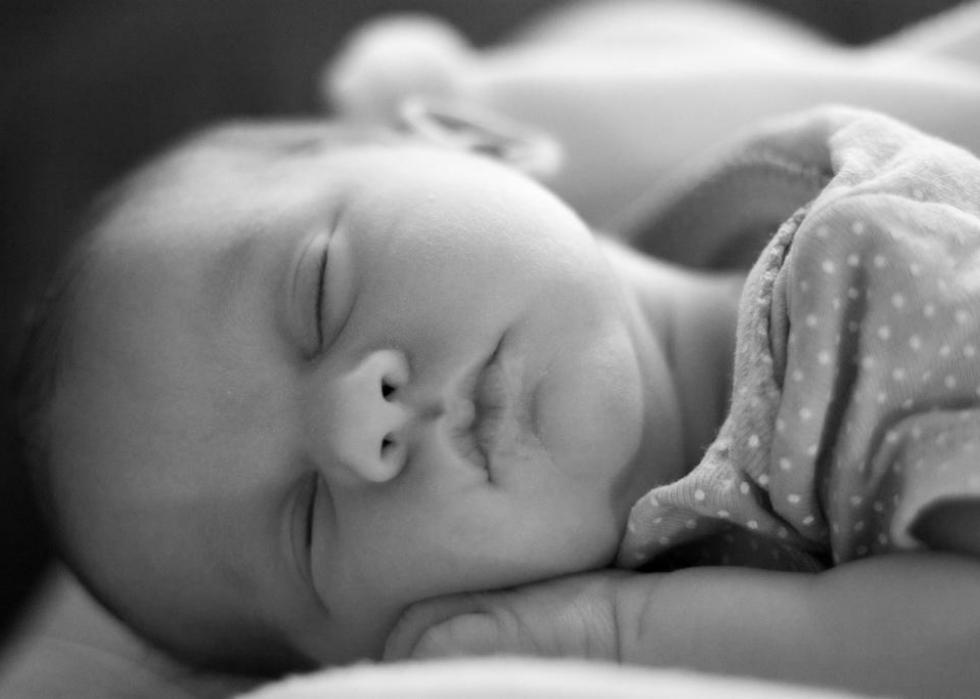 60 / 100
#21 Girl: Amina
Today's rank: #1,170
Rank 50 years ago: #4,785
Change in rank: +4,556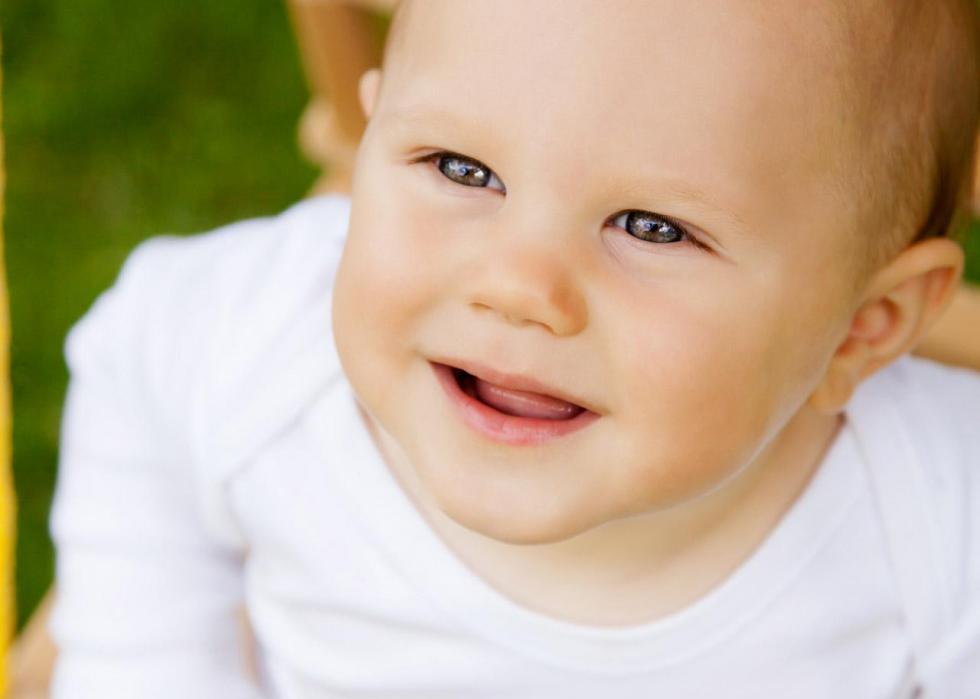 61 / 100
#20 Boy: Holden
Today's rank: #1,518
Rank 50 years ago: #3,211
Change in rank: +3,002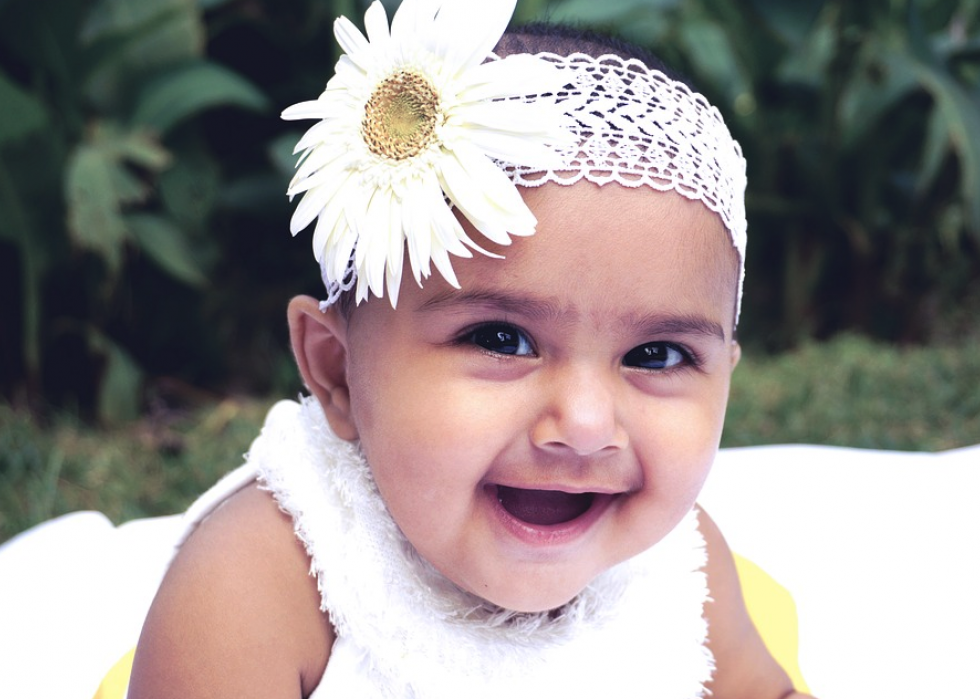 62 / 100
#20 Girl: Kali
Today's rank: #1,083
Rank 50 years ago: #4,929
Change in rank: +4,679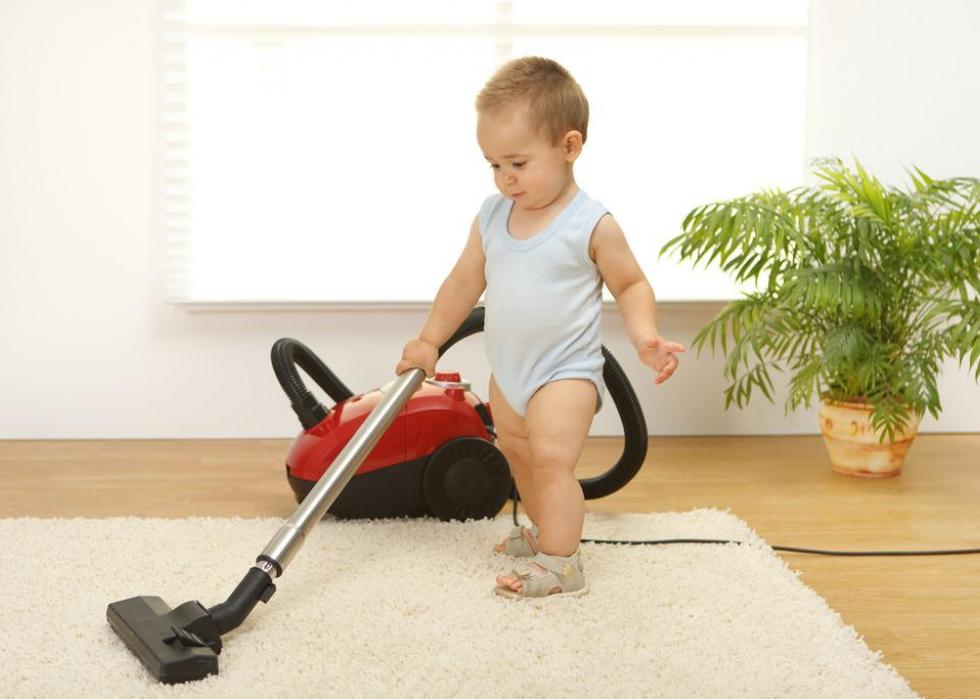 63 / 100
Aqua Mechanical // Flickr
#19 Boy: Declan
Today's rank: #3,444
Rank 50 years ago: #3,163
Change in rank: +3,057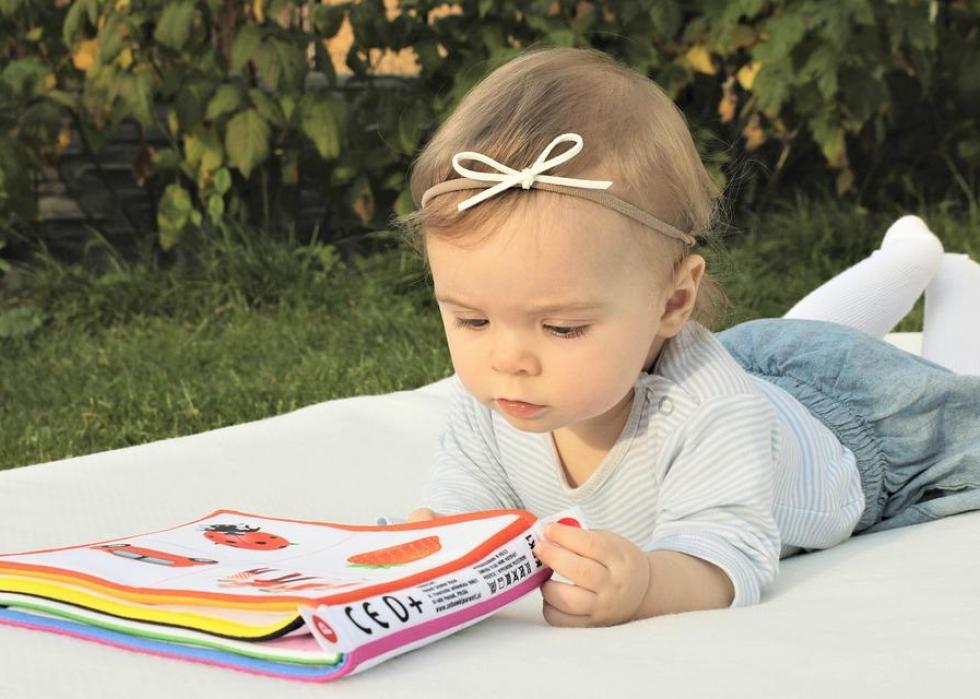 64 / 100
#19 Girl: Arianna
Today's rank: #3,264
Rank 50 years ago: #4,793
Change in rank: +4,717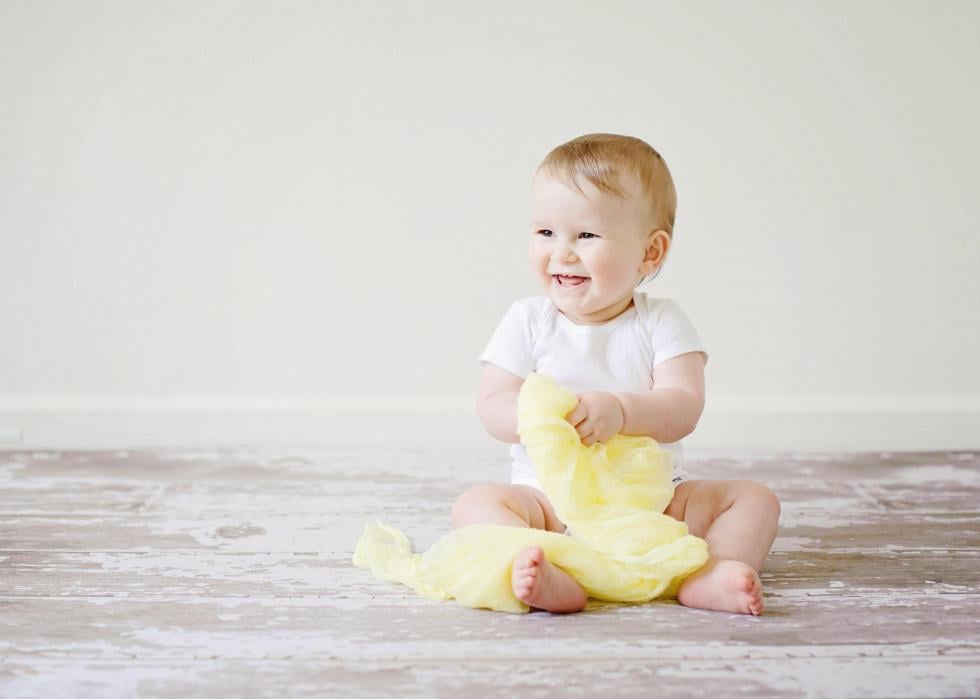 65 / 100
#18 Boy: Arlo
Today's rank: #1,084
Rank 50 years ago: #3,382
Change in rank: +3,114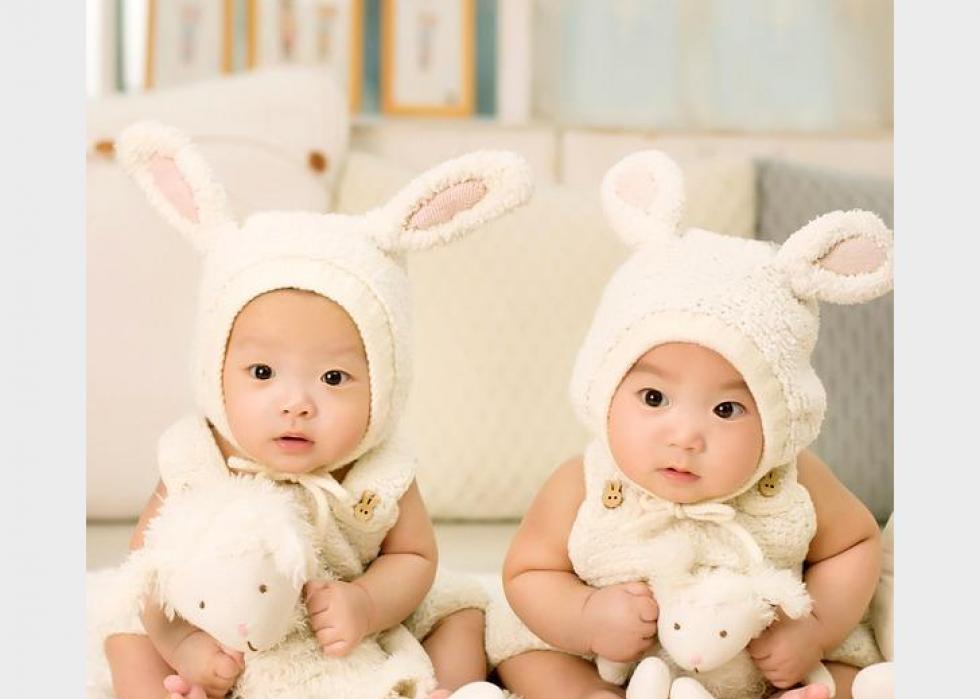 66 / 100
#18 Girl: Lilliana
Today's rank: #1,108
Rank 50 years ago: #4,984
Change in rank: +4,740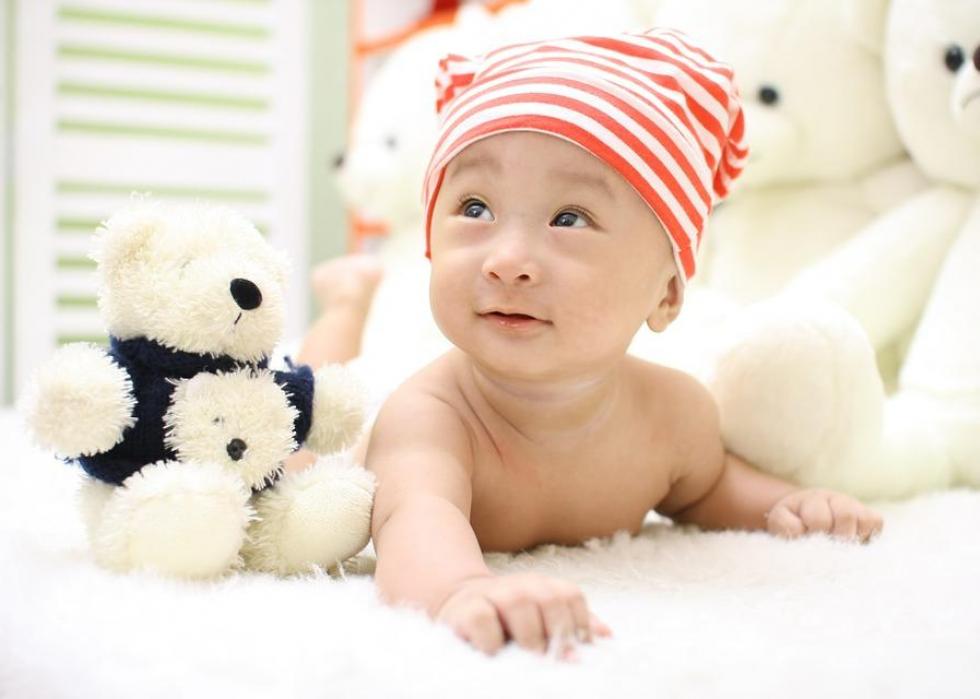 67 / 100
#17 Boy: Conor
Today's rank: #1,127
Rank 50 years ago: #3,430
Change in rank: +3,167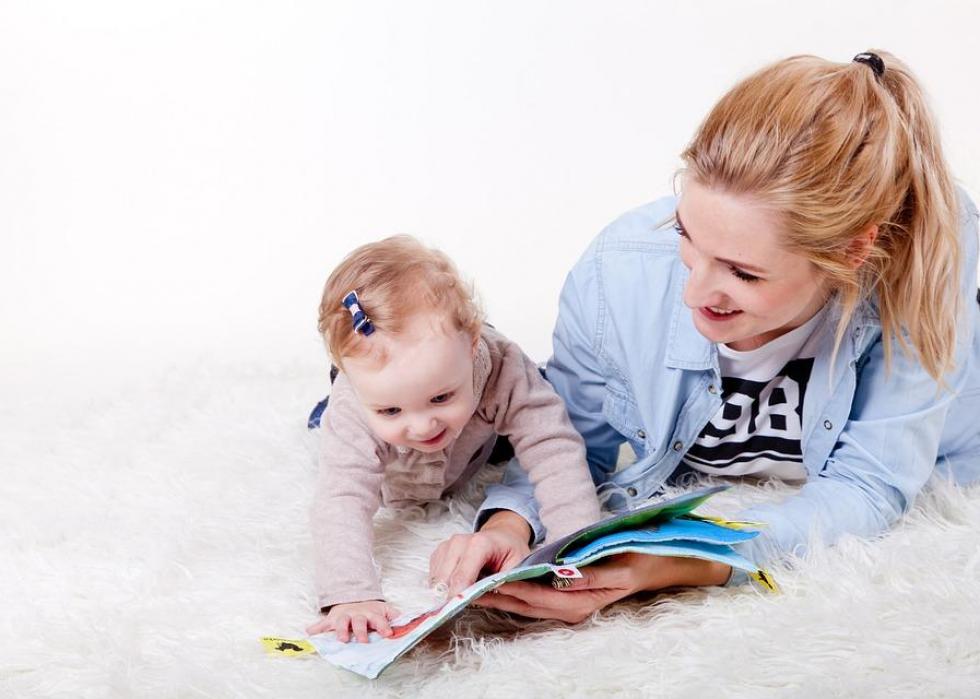 68 / 100
#17 Girl: Eliana
Today's rank: #3,254
Rank 50 years ago: #4,874
Change in rank: +4,797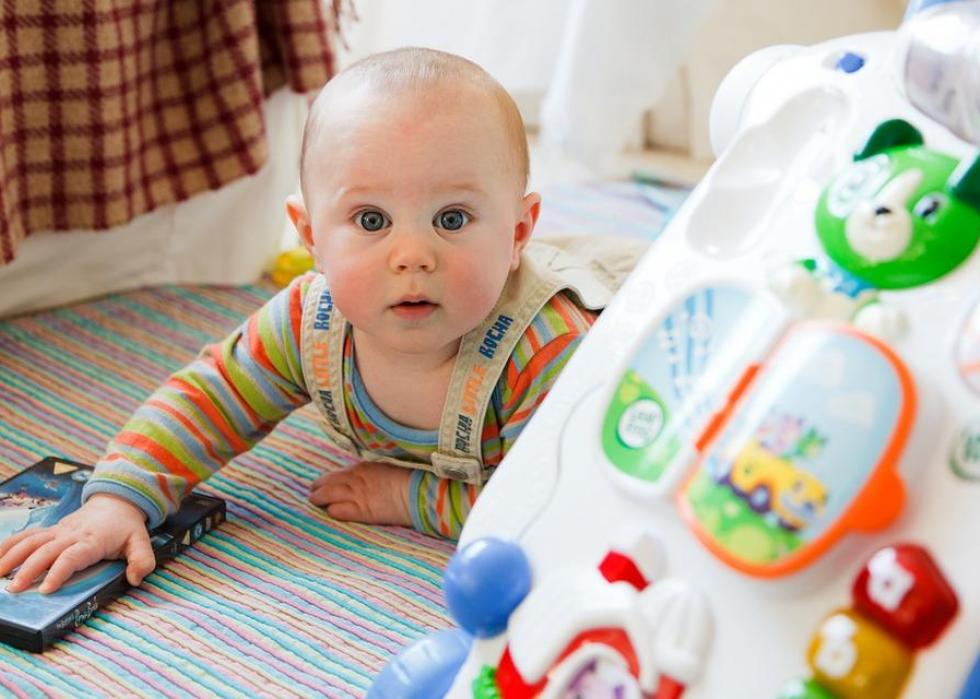 69 / 100
#16 Boy: Cash
Today's rank: #1,260
Rank 50 years ago: #3,414
Change in rank: +3,170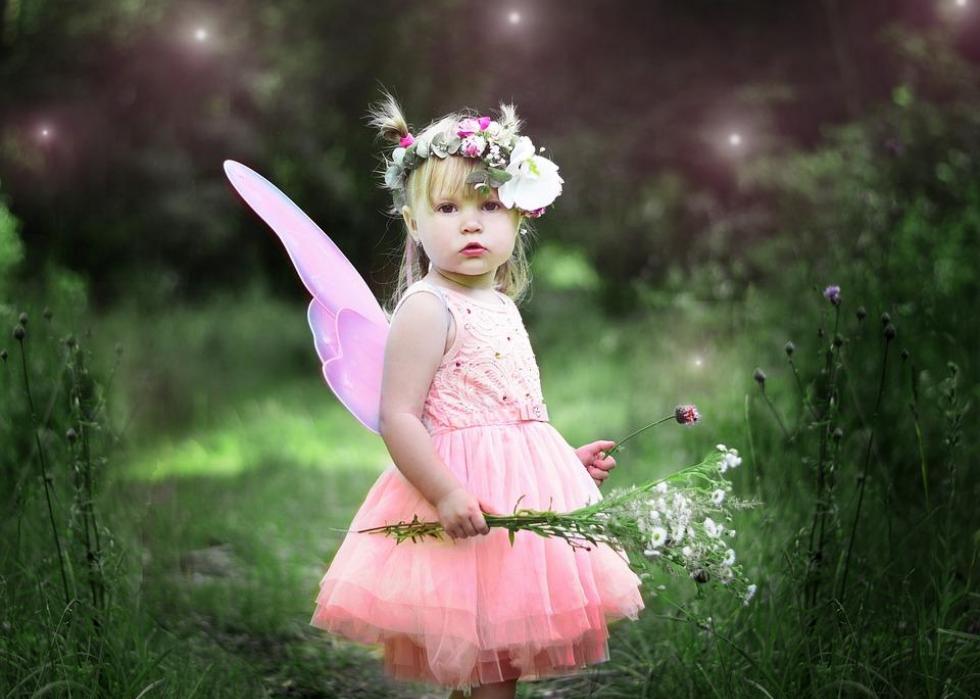 70 / 100
#16 Girl: Raegan
Today's rank: #1,213
Rank 50 years ago: #5,044
Change in rank: +4,822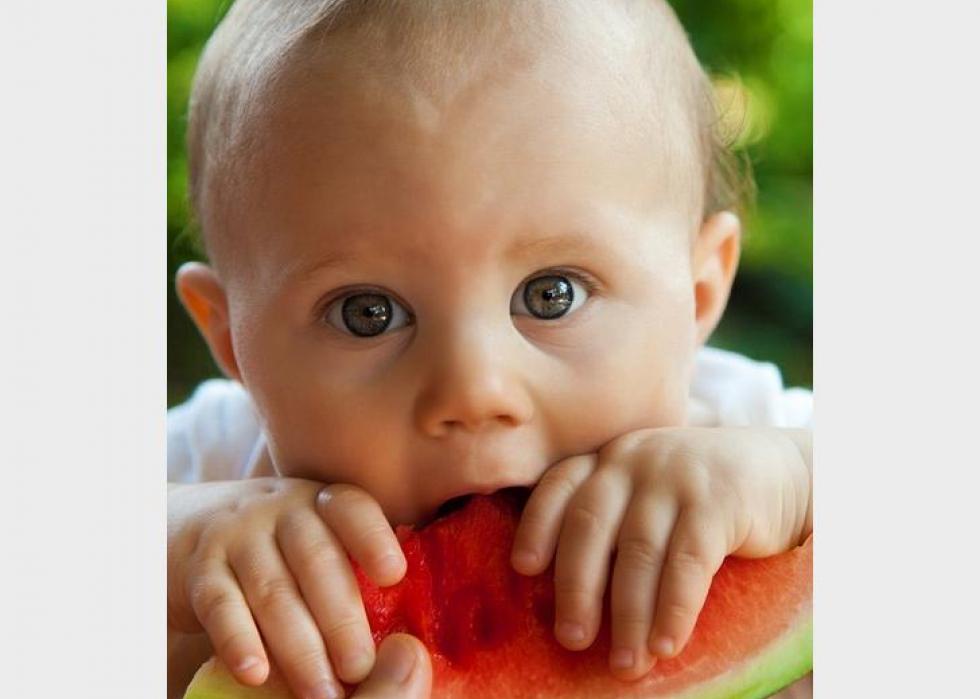 71 / 100
#15 Boy: Maverick
Today's rank: #4,702
Rank 50 years ago: #3,271
Change in rank: +3,193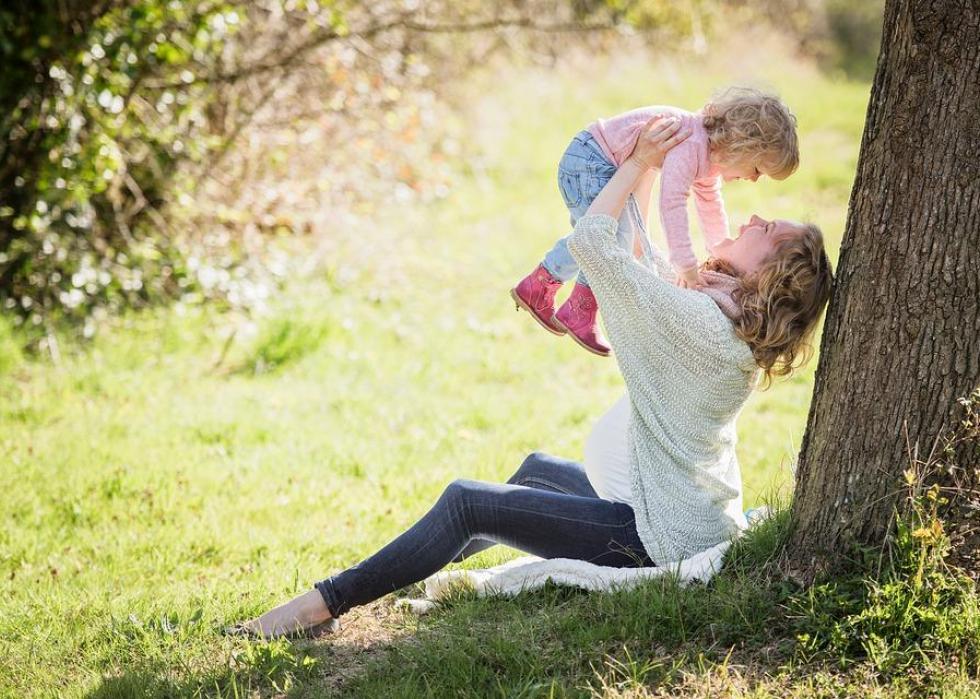 72 / 100
#15 Girl: Kamila
Today's rank: #1,100
Rank 50 years ago: #5,345
Change in rank: +5,099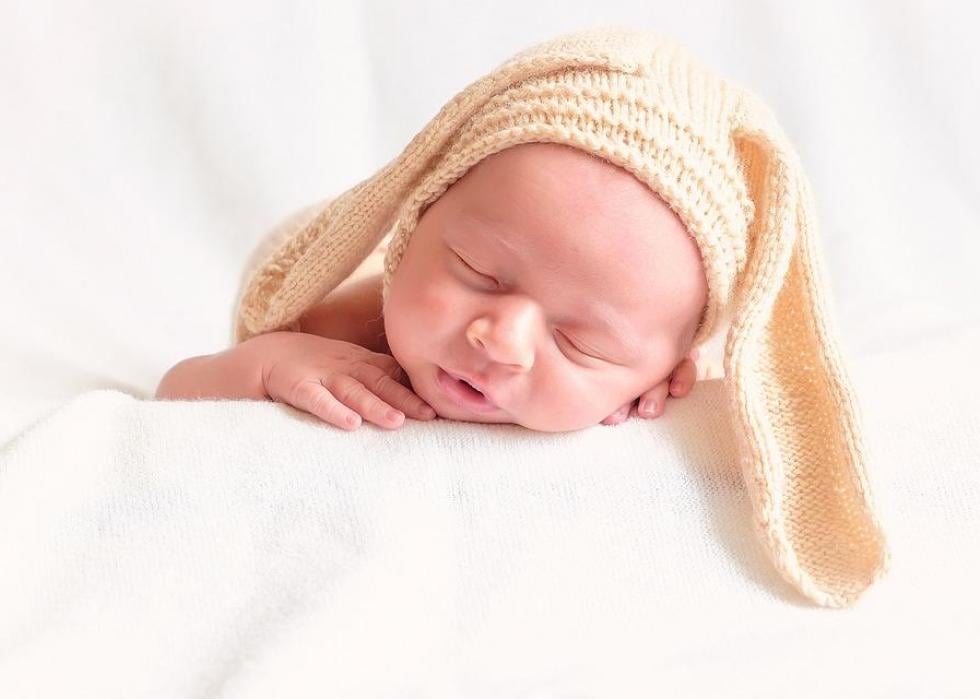 73 / 100
#14 Boy: Colt
Today's rank: #1,329
Rank 50 years ago: #3,428
Change in rank: +3,197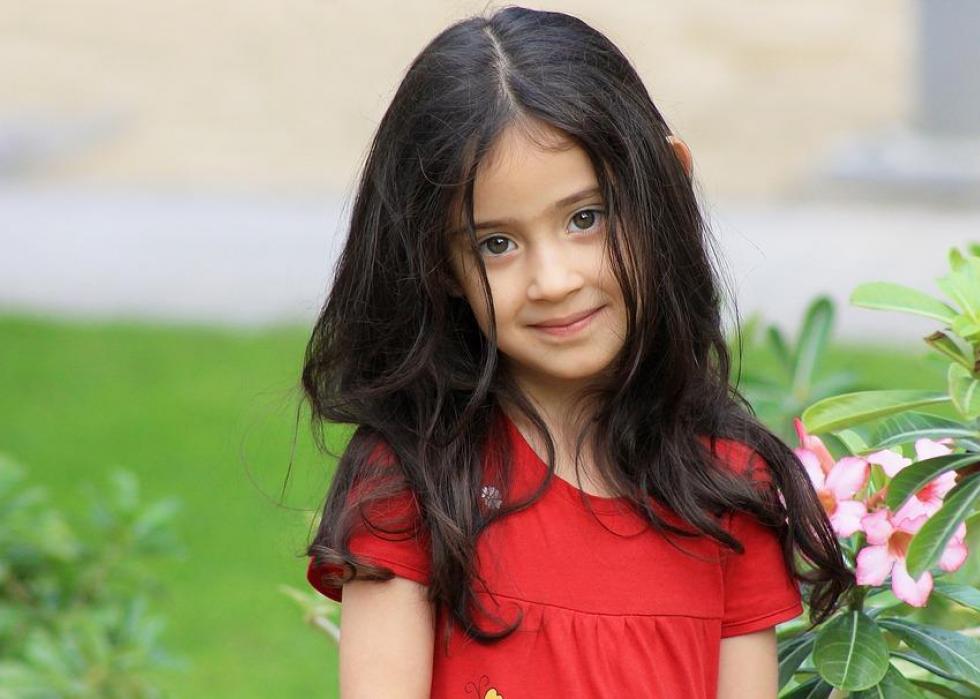 74 / 100
#14 Girl: Lilah
Today's rank: #1,168
Rank 50 years ago: #5,416
Change in rank: +5,185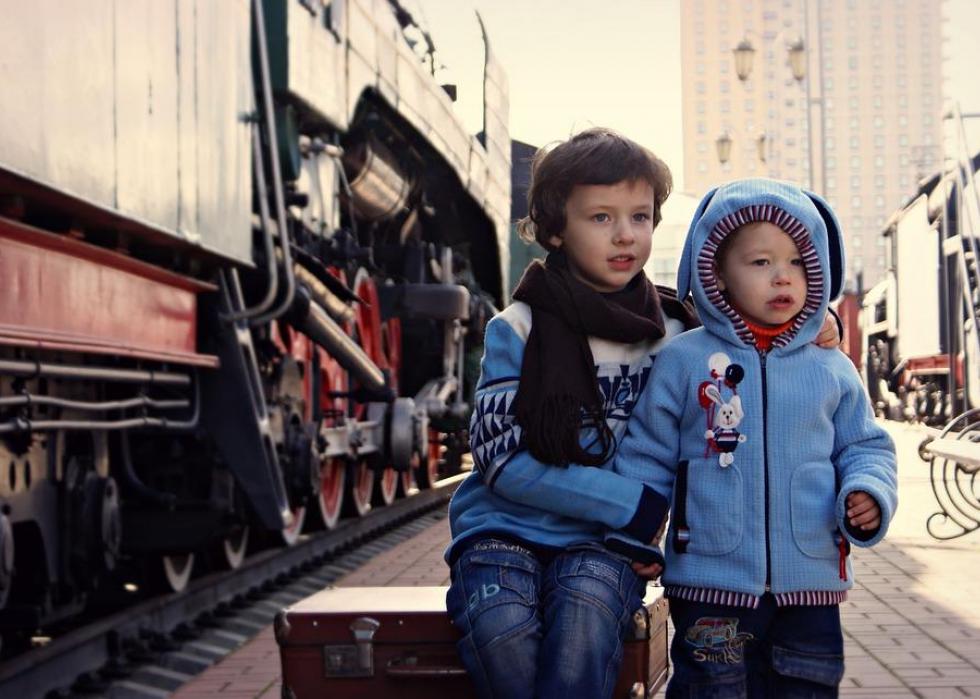 75 / 100
#13 Boy: Maximiliano
Today's rank: #1,191
Rank 50 years ago: #3,564
Change in rank: +3,312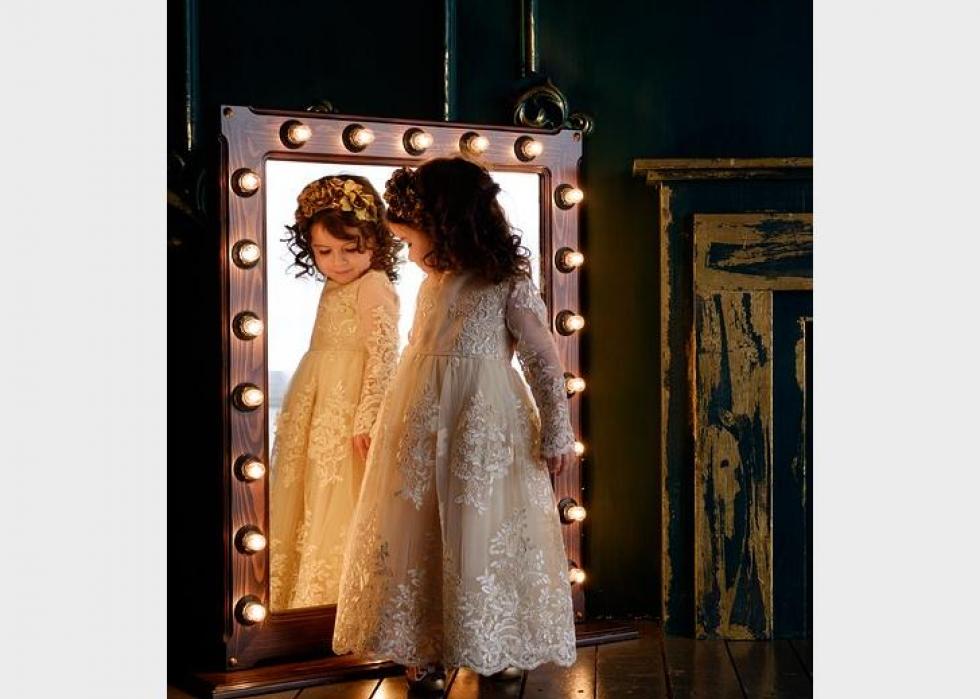 76 / 100
#13 Girl: Kylie
Today's rank: #2,688
Rank 50 years ago: #5,382
Change in rank: +5,283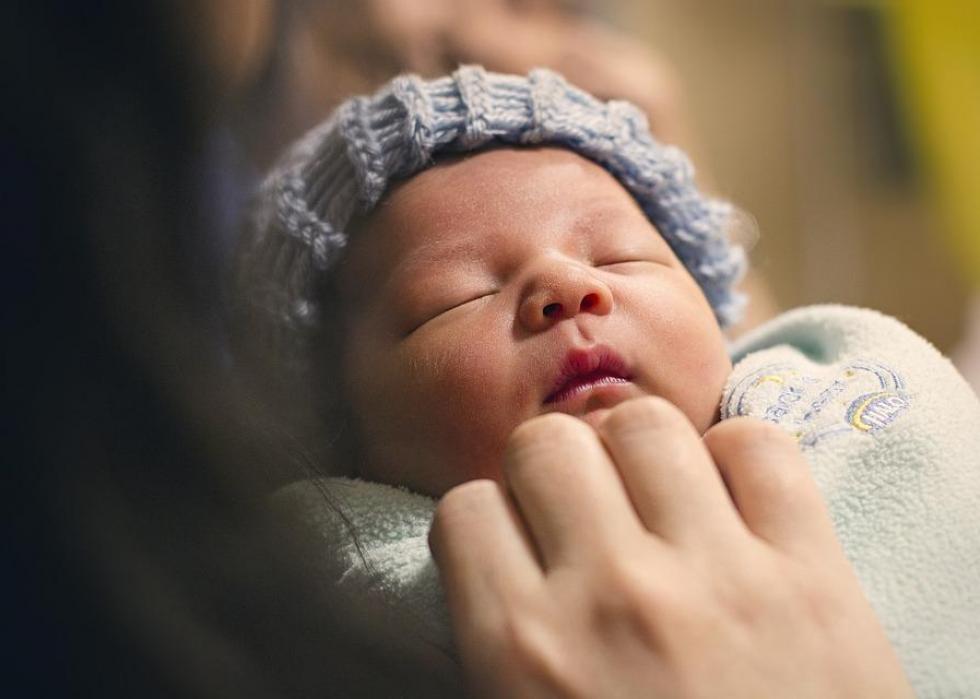 77 / 100
#12 Boy: Lukas
Today's rank: #1,723
Rank 50 years ago: #3,547
Change in rank: +3,353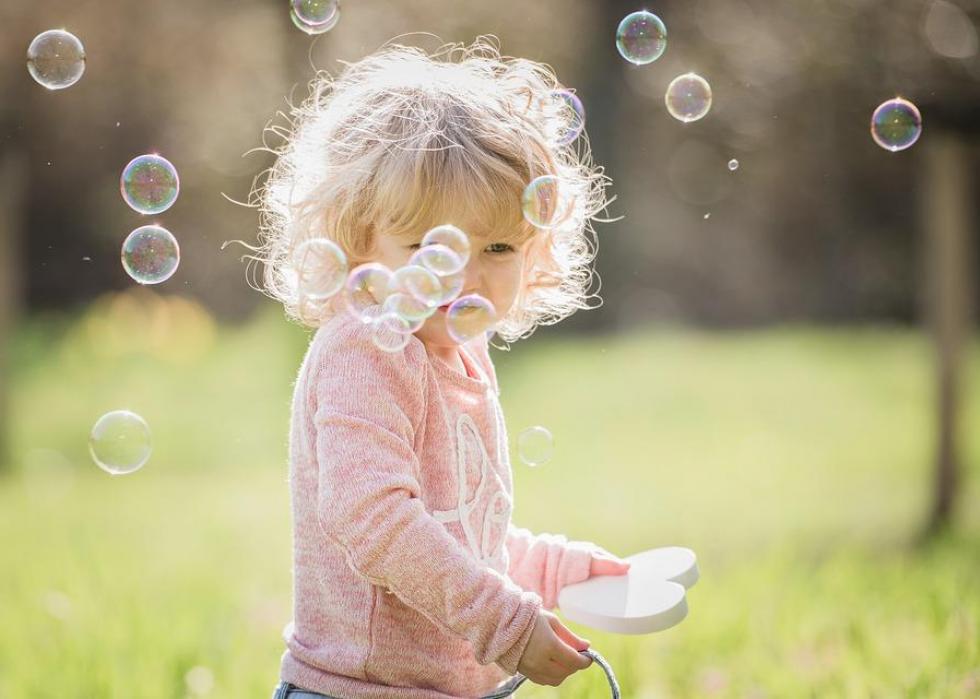 78 / 100
#12 Girl: Vivienne
Today's rank: #1,255
Rank 50 years ago: #5,627
Change in rank: +5,412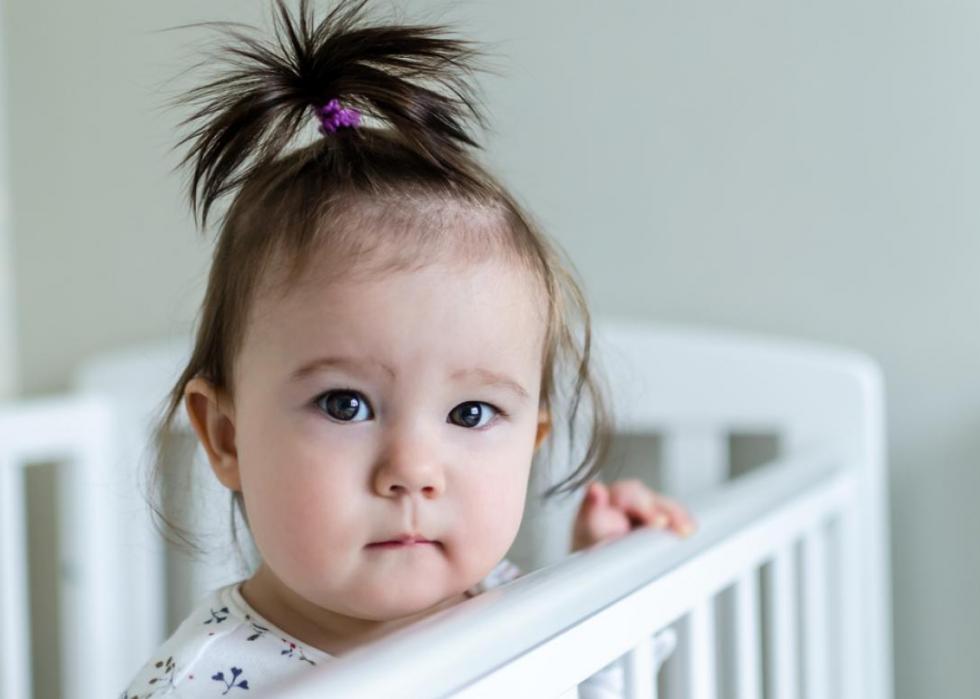 79 / 100
#11 Boy: Conner
Today's rank: #1,005
Rank 50 years ago: #3,757
Change in rank: +3,473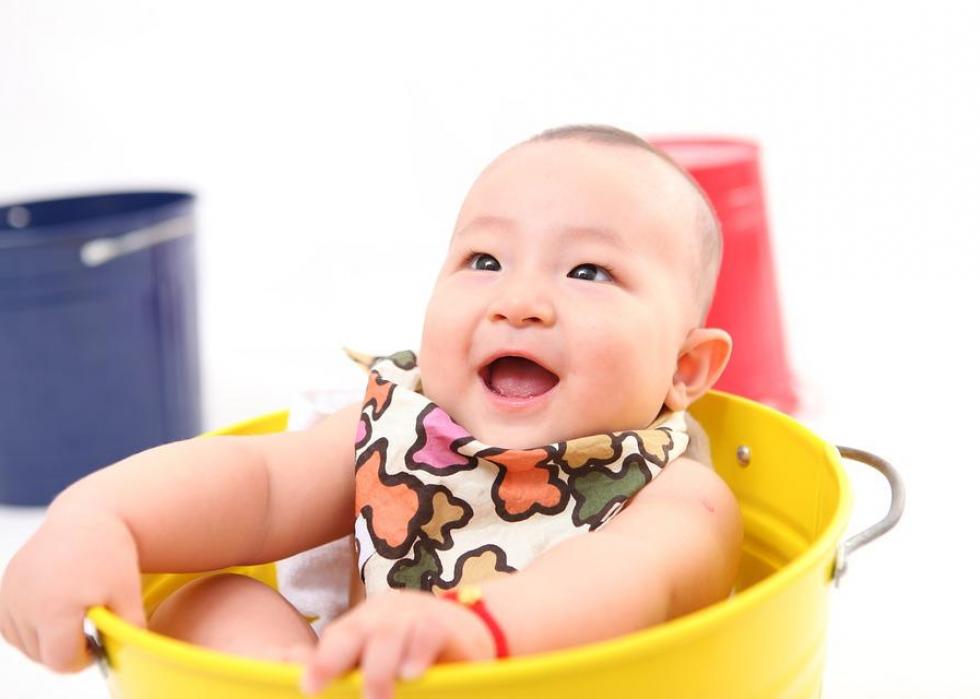 80 / 100
#11 Girl: Amara
Today's rank: #1,478
Rank 50 years ago: #5,651
Change in rank: +5,472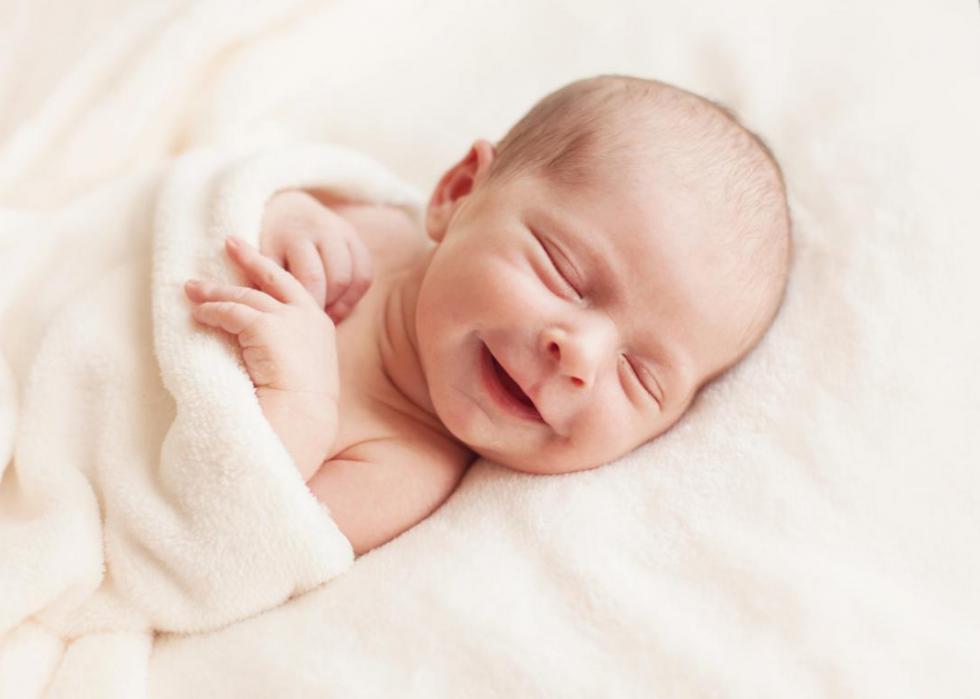 81 / 100
Yulia Sribna // Shutterstock
#10 Boy: Rowan
Today's rank: #2,827
Rank 50 years ago: #3,615
Change in rank: +3,489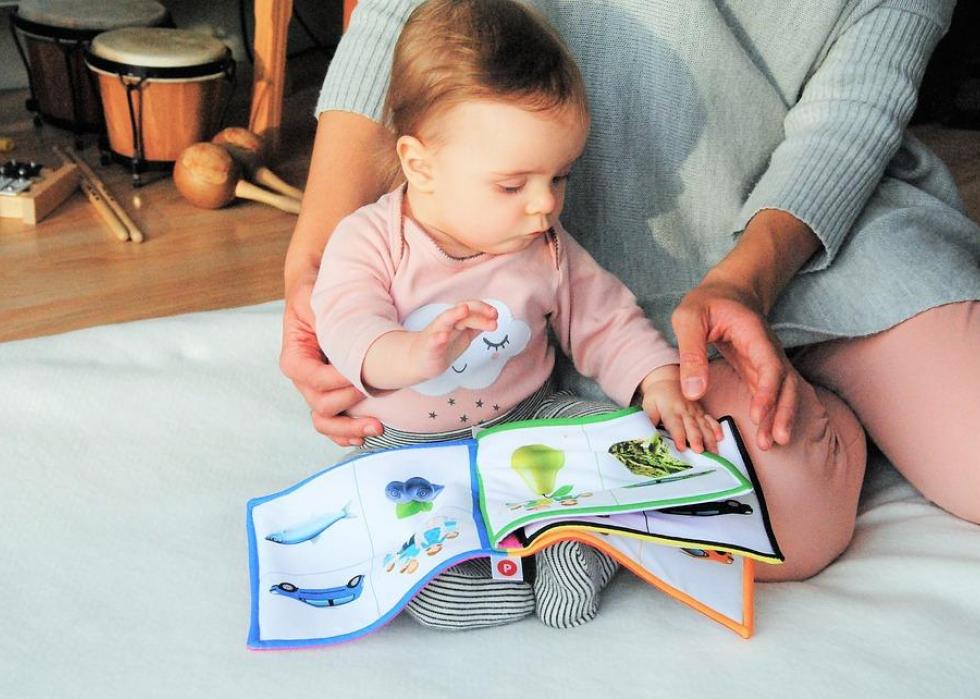 82 / 100
#10 Girl: Arabella
Today's rank: #1,875
Rank 50 years ago: #5,666
Change in rank: +5,530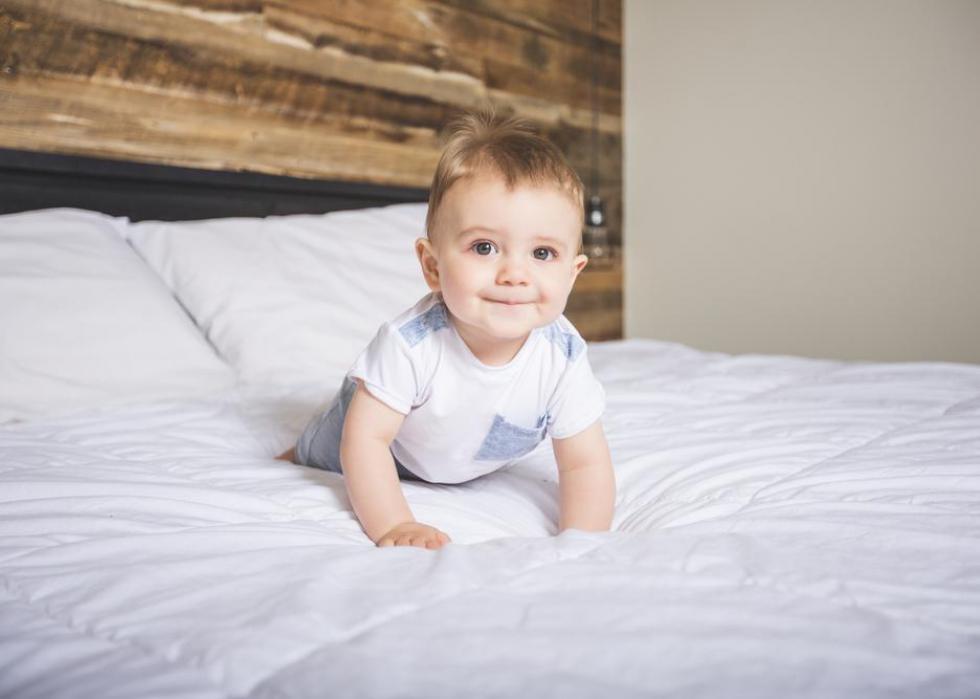 83 / 100
#9 Boy: Gage
Today's rank: #1,035
Rank 50 years ago: #3,850
Change in rank: +3,572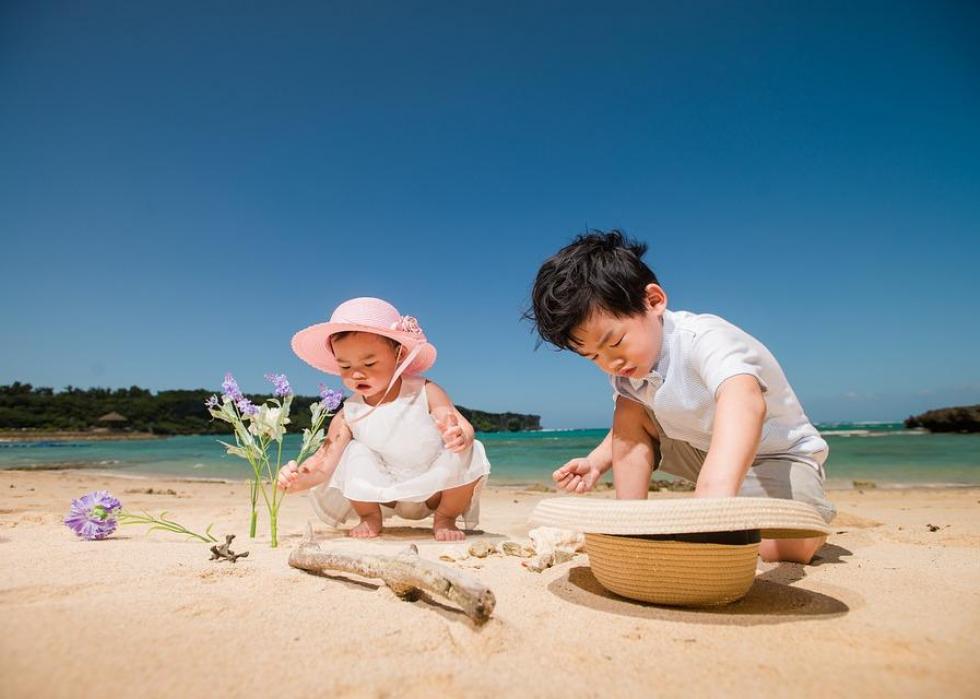 84 / 100
#9 Girl: Delaney
Today's rank: #1,259
Rank 50 years ago: #5,758
Change in rank: +5,545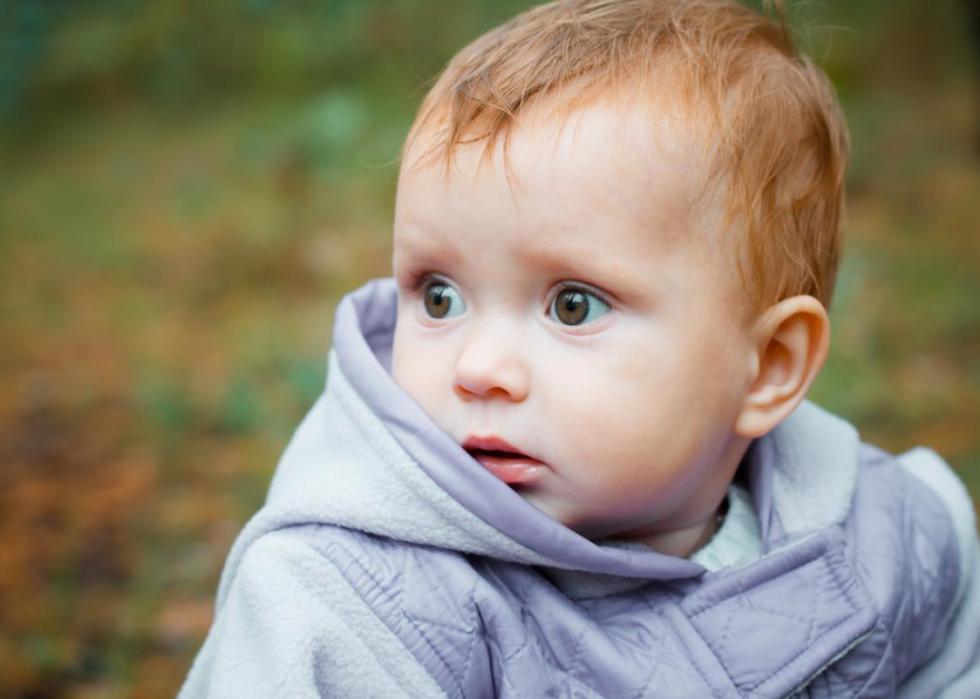 85 / 100
Lipatova Maryna // Shutterstock
#8 Boy: Brody
Today's rank: #2,542
Rank 50 years ago: #3,722
Change in rank: +3,585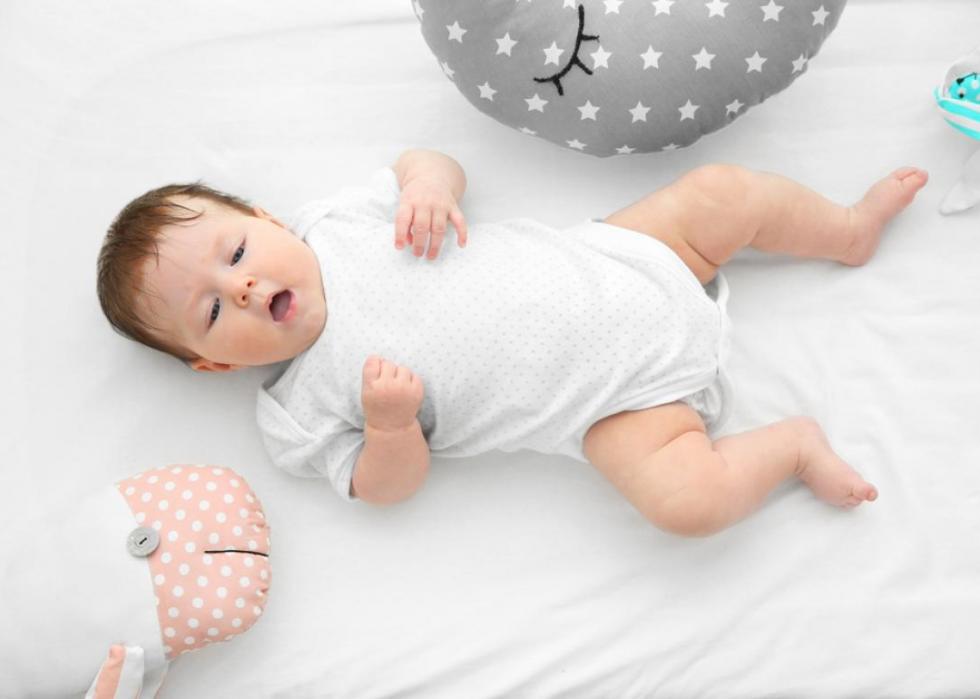 86 / 100
Africa Studio // Shutterstock
#8 Girl: Paisley
Today's rank: #4,927
Rank 50 years ago: #6,068
Change in rank: +6,027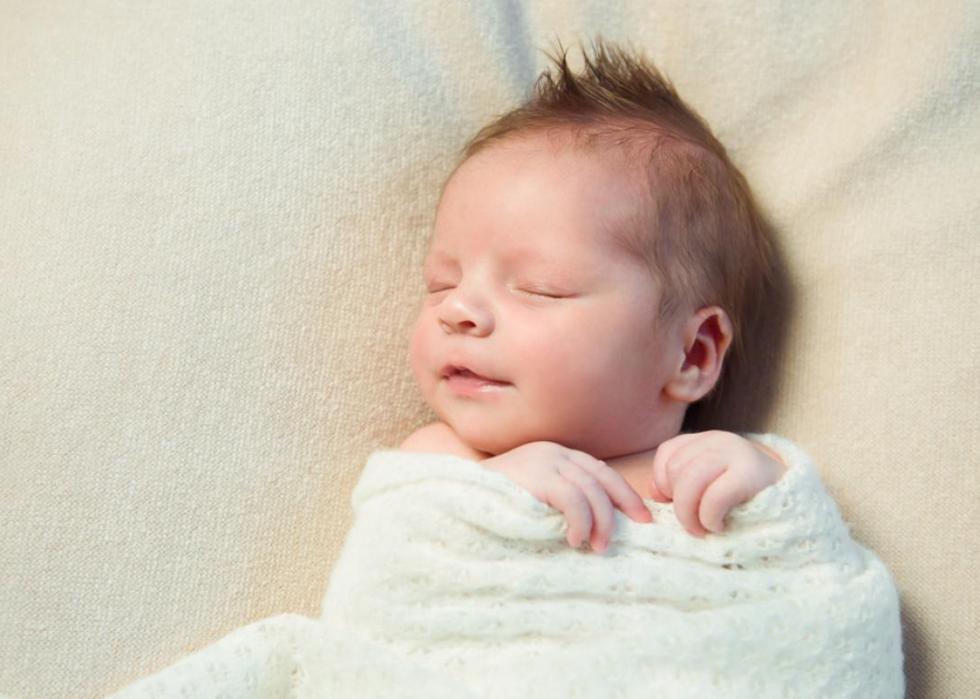 87 / 100
#7 Boy: Kyler
Today's rank: #1,064
Rank 50 years ago: #3,934
Change in rank: +3,663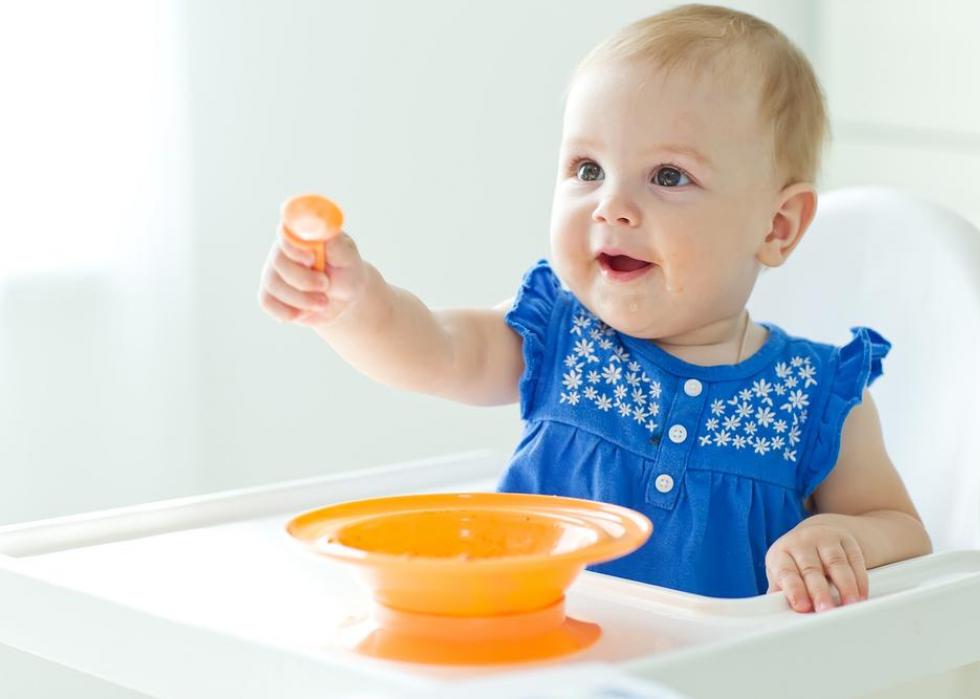 88 / 100
Nina Buday // Shutterstock
#7 Girl: Harmony
Today's rank: #1,694
Rank 50 years ago: #6,514
Change in rank: +6,361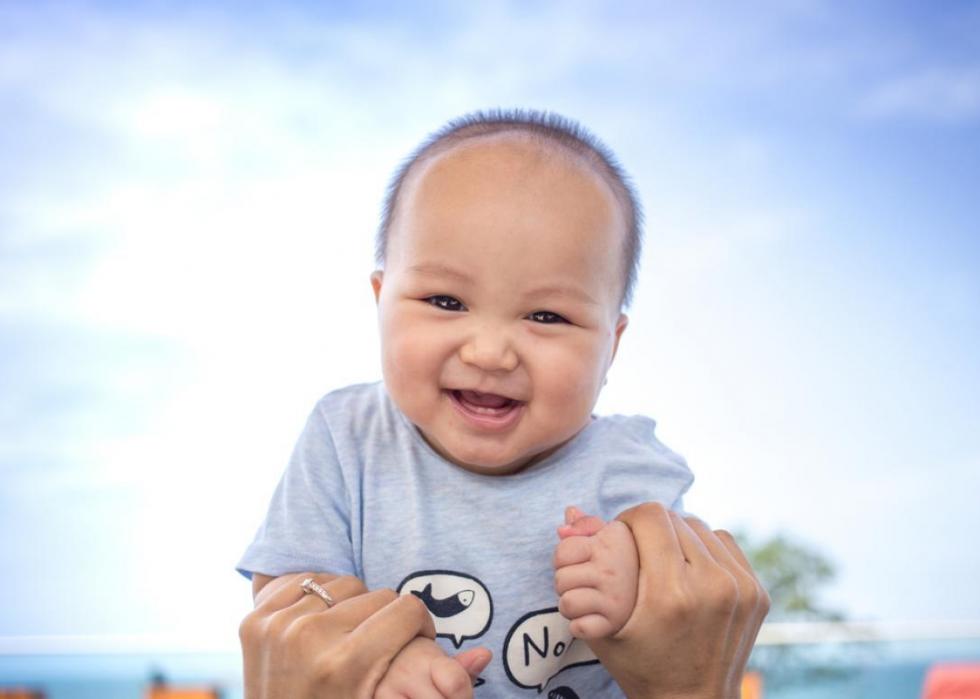 89 / 100
pratan ounpitipong // Shutterstock
#6 Boy: Ronan
Today's rank: #1,190
Rank 50 years ago: #4,047
Change in rank: +3,794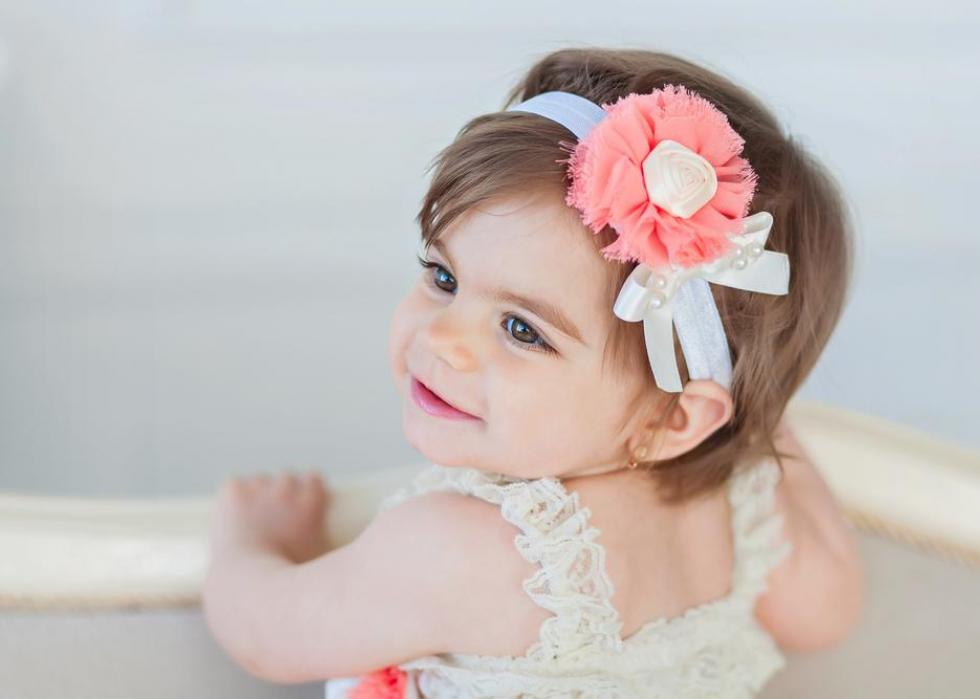 90 / 100
Kateryna Gurska // Shutterstock
#6 Girl: Lyric
Today's rank: #1,057
Rank 50 years ago: #6,692
Change in rank: +6,435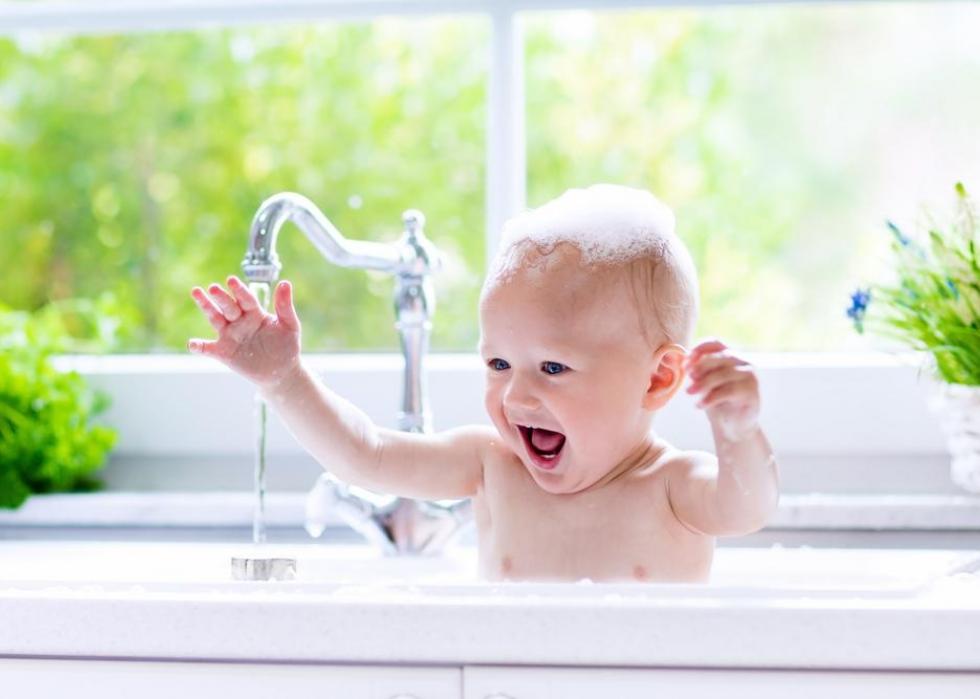 91 / 100
#5 Boy: Rylan
Today's rank: #1,253
Rank 50 years ago: #4,054
Change in rank: +3,809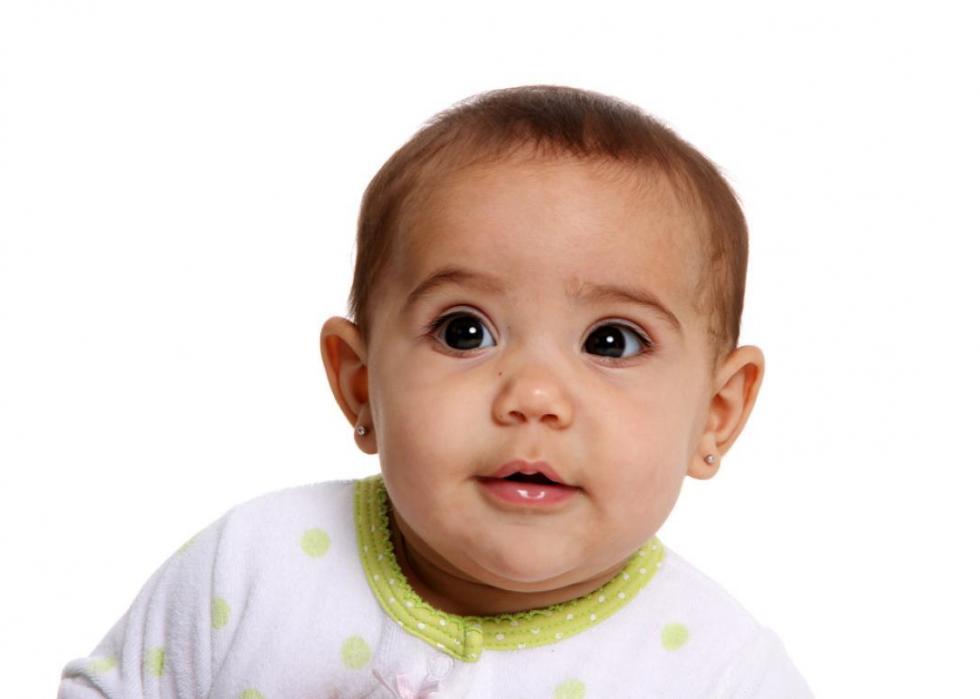 92 / 100
Rob Marmion // Shutterstock
#5 Girl: Hailey
Today's rank: #3,691
Rank 50 years ago: #6,513
Change in rank: +6,448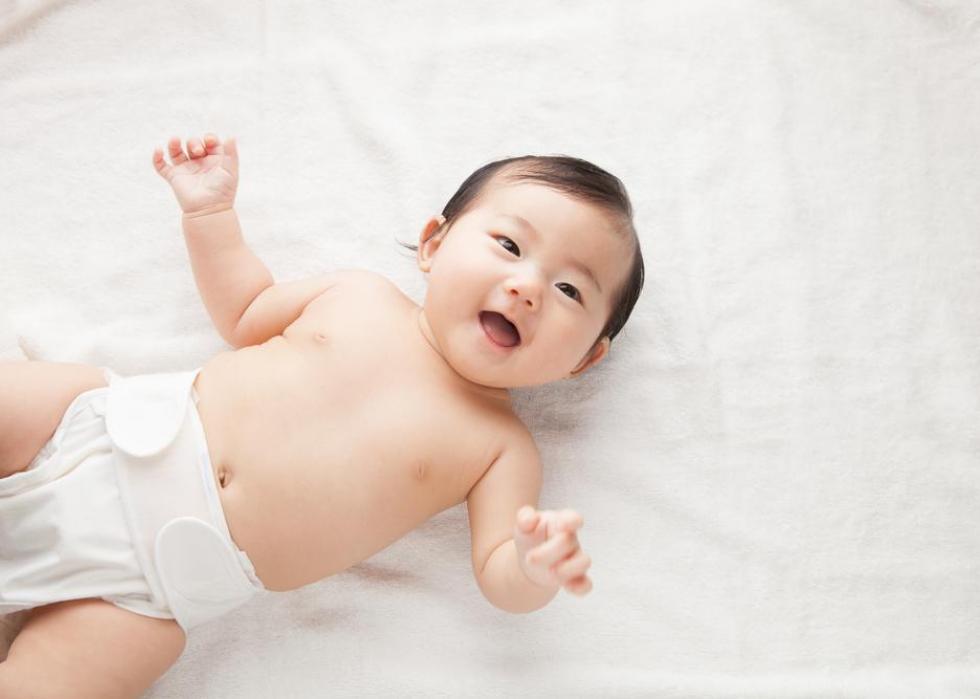 93 / 100
#4 Boy: Adriel
Today's rank: #1,458
Rank 50 years ago: #4,140
Change in rank: +3,923
94 / 100
Malakhova Ganna // Shutterstock
#4 Girl: Adaline
Today's rank: #1,673
Rank 50 years ago: #7,014
Change in rank: +6,859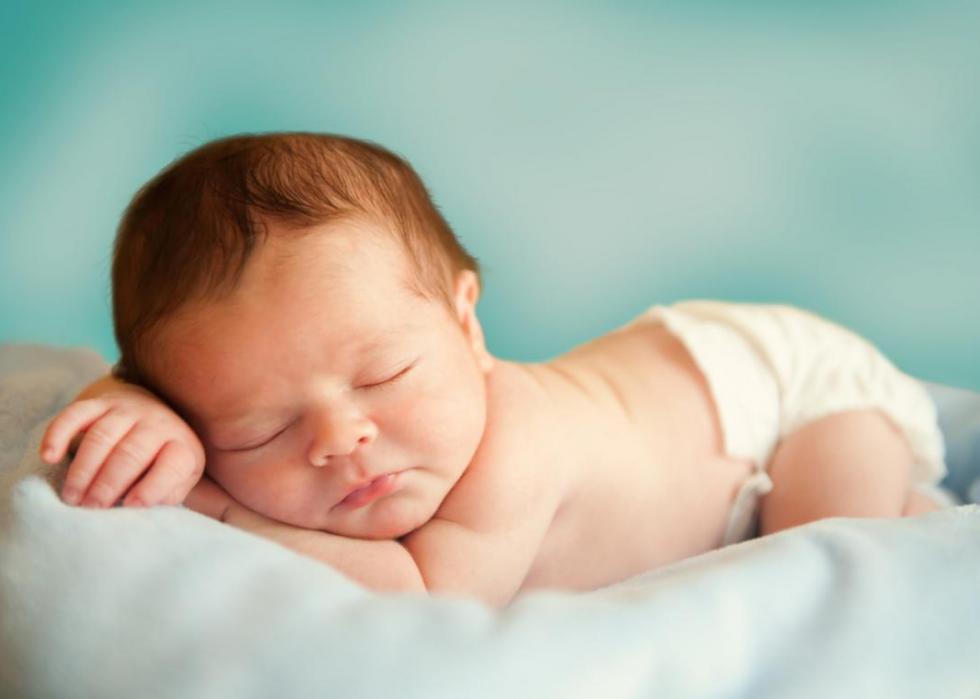 95 / 100
Nadia Cruzova // Shutterstock
#3 Boy: Nash
Today's rank: #1,273
Rank 50 years ago: #4,552
Change in rank: +4,309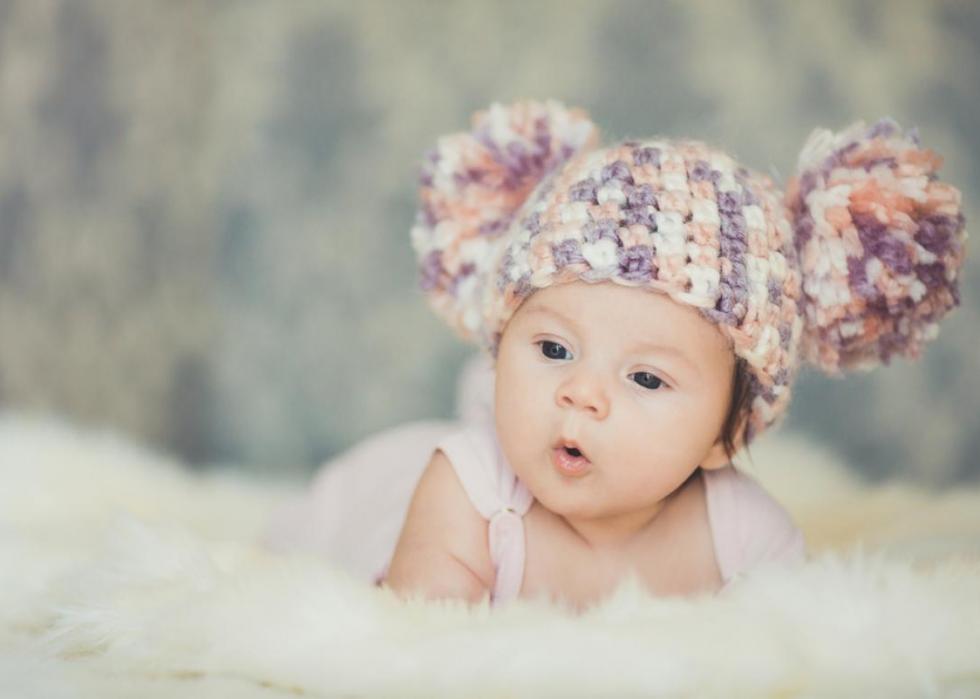 96 / 100
Oksana Kuzmina // Shutterstock
#3 Girl: Aria
Today's rank: #7,132
Rank 50 years ago: #7,064
Change in rank: +7,044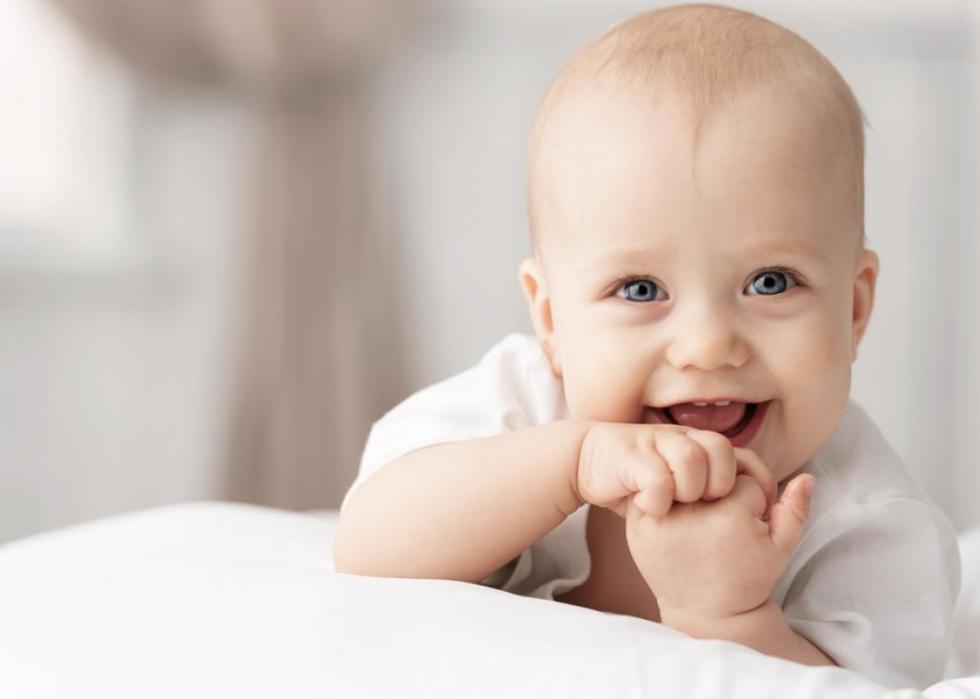 97 / 100
Vasilyev Alexandr // Shutterstock
#2 Boy: Phoenix
Today's rank: #1,332
Rank 50 years ago: #4,587
Change in rank: +4,358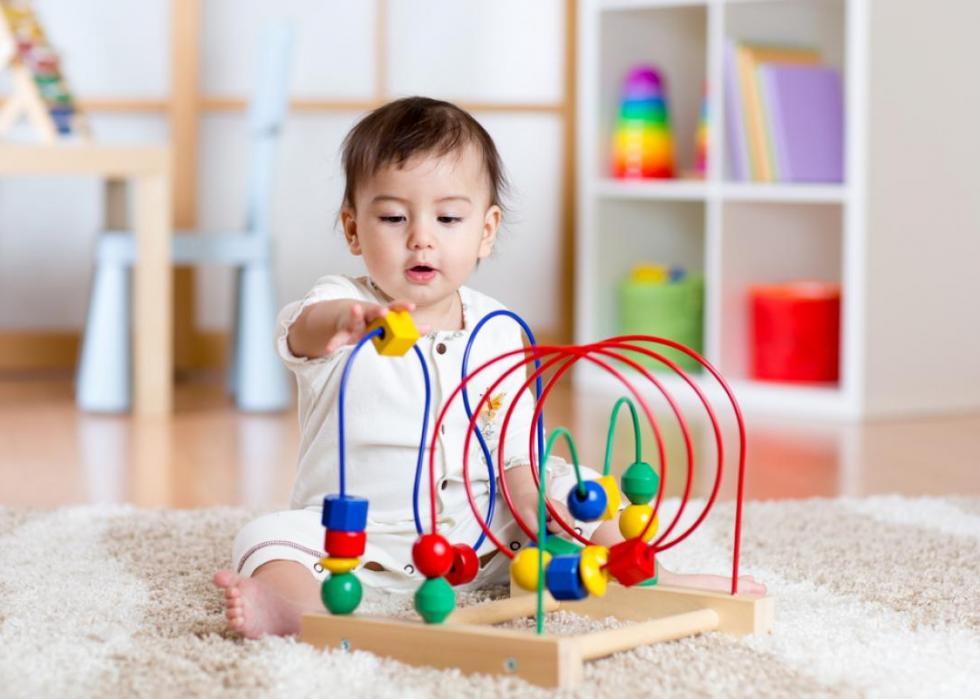 98 / 100
Oksana Kuzmina // Shutterstock
#2 Girl: Marley
Today's rank: #1,463
Rank 50 years ago: #7,732
Change in rank: +7,552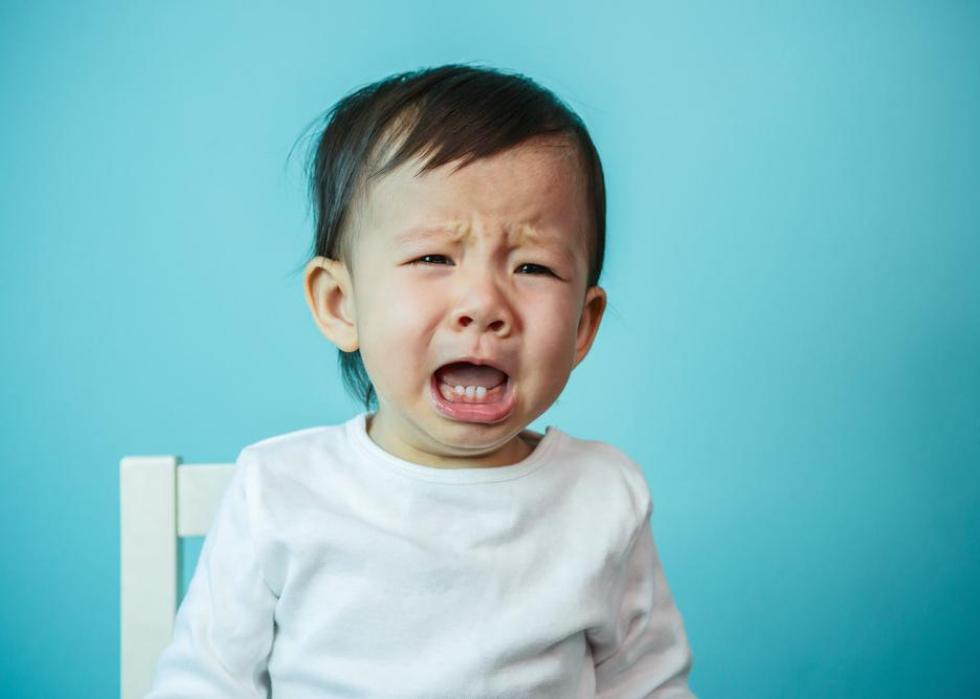 99 / 100
DONOT6_STUDIO // Shutterstock
#1 Boy: Ryder
Today's rank: #3,238
Rank 50 years ago: #4,627
Change in rank: +4,515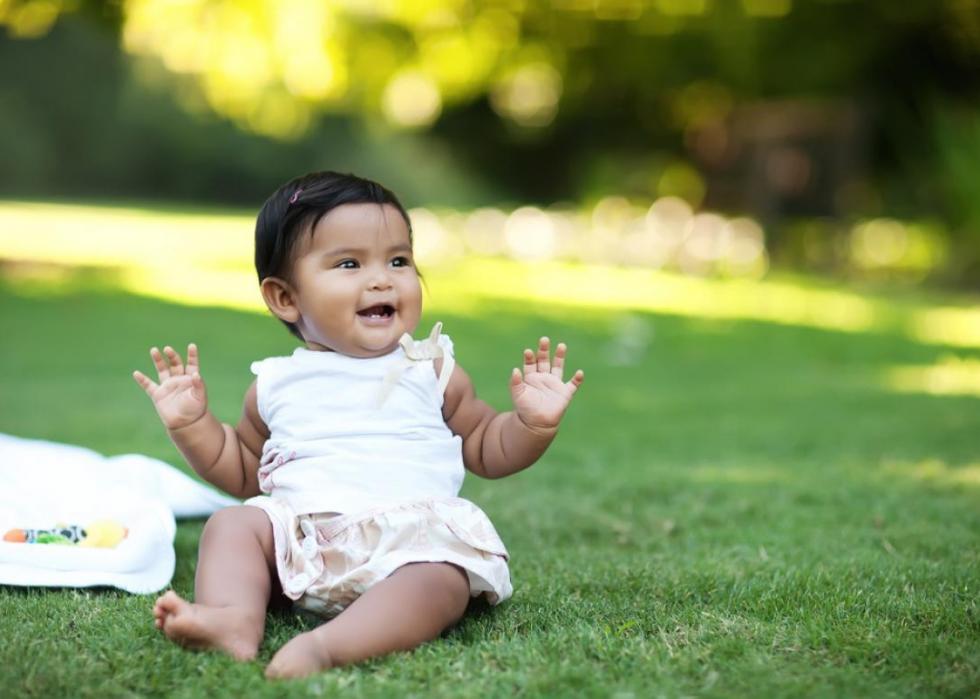 100 / 100
Marlon Lopez MMG1 Design // Shutterstock
#1 Girl: Sienna
Today's rank: #1,392
Rank 50 years ago: #8,018
Change in rank: +7,827