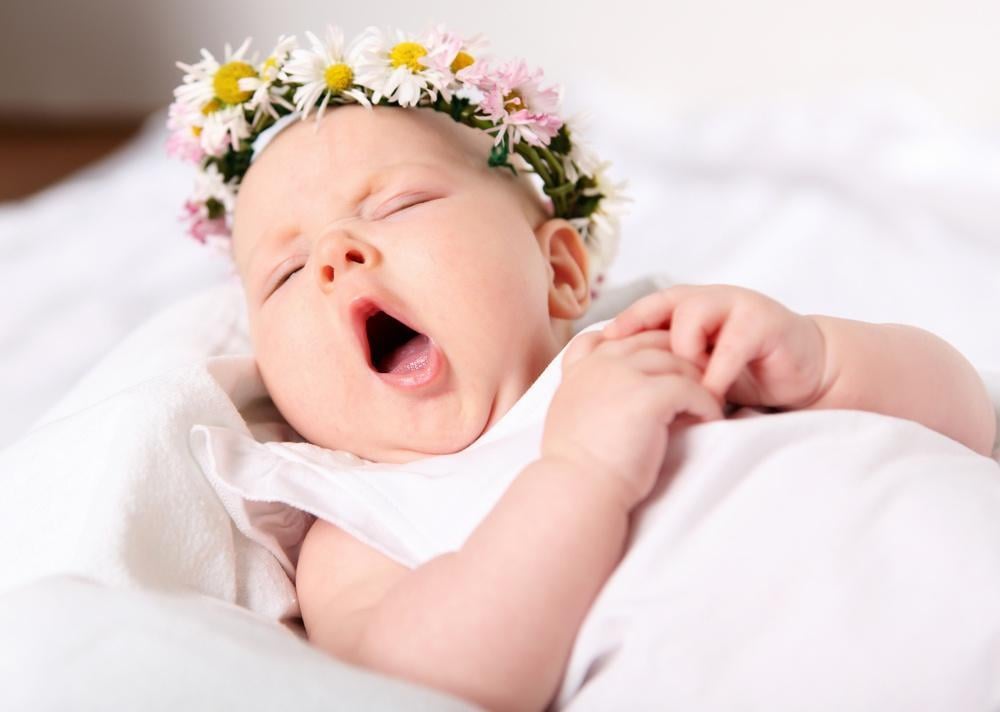 Groovy baby names that rocked the 1970s
Sergey Nivens // Shutterstock
Groovy baby names that rocked the 1970s
Think about the last time you met a Pamela, a Shannon, or someone who introduced themselves as "Shad." Were they between 40 and 50 years old? That's no coincidence. While these names may have fallen out of the mainstream for newborns, they were some of the most popular names in the 1970s. You couldn't scroll through a homeroom attendance sheet at a school without coming across at least a few of these names.
Names can tell the story of a generation. To learn more about the culture of the 1970s, Stacker took a look at data from the Social Security Administration Baby Names Database from 2019 to uncover the decade's top 50 names for boys and girls. Each name's current rank is also included to determine whether it's stayed trendy—or has gone the way of bell-bottoms.
So why were so many parents drawn to a few popular names during this groovy decade? The answers vary from name to name but make total sense when you consider the context of the era.
Radios blaring the melodies Fleetwood Mac may have inspired parents to name their daughters after the band's keyboardist, Christine McVie, while Bob Dylan's hits certainly put a spotlight on the name Dylan. Fans of Corey Baker on the late 1960s to early 1970s sitcom "Julia" might have been compelled to put Corey (or the other popular variation, Kory) on their son's birth certificates. People who came of age during the peace-and-love counterculture revolution may have been attracted to nature-inspired baby names, like Crystal, April, Heather, or Micah. Other newborns of the 1970s may have gotten their names from some of the biggest stars of the decade, like Jamey Sheridan, Ricky Nelson, Julie Andrews, and Carrie Fisher.
Read on to find out which names topped the charts in the 1970s, and see if yours is among the favorites.
You may also like: 50 ways America is projected to change by 2050