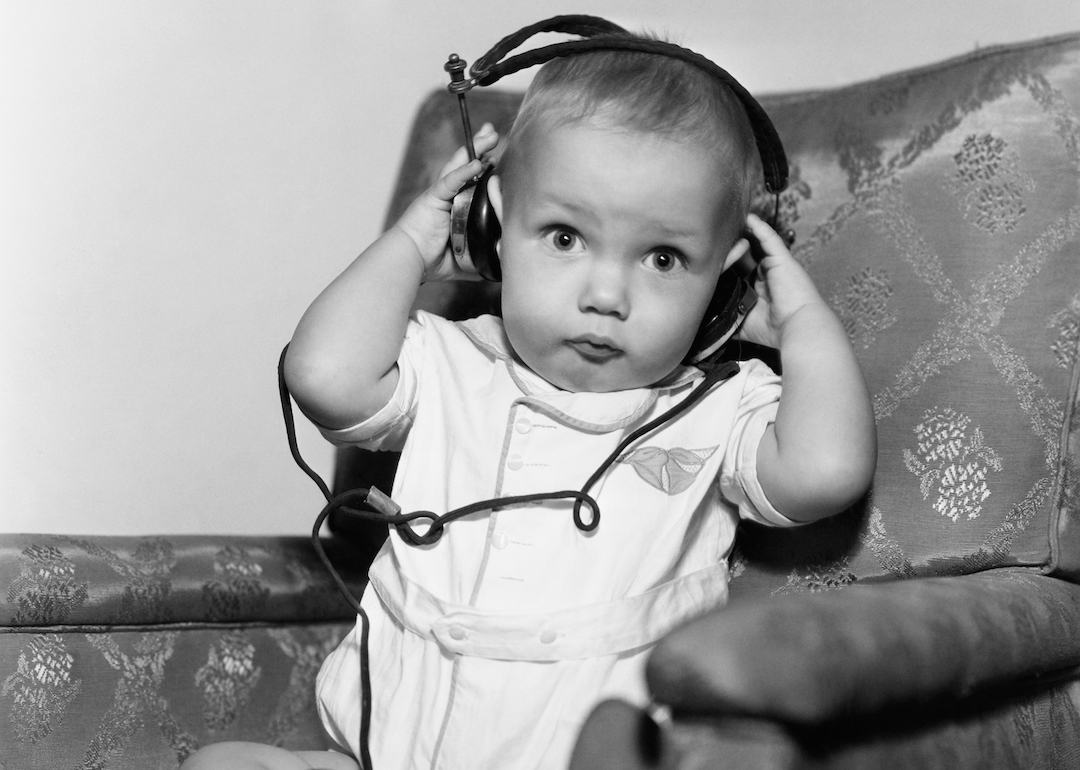 Most popular baby names for baby boomers
Everett Collection // Shutterstock
Most popular baby names for baby boomers
It's been more than 400 years since Shakespeare asked, "What's in a name?" The Washington Post sought to answer back in 2012, reporting on how the government tracks baby names and monitors trends over time.
Unsurprisingly, traditional names dominate the top of the pack for people born between 1946 and 1964. This group, commonly known as the baby boomers, results from the post-war population boom that accompanied an era of American prosperity during the '40s, '50s, and '60s. Names like Susan, Linda, and Gary may sound old-fashioned now—but at the time, they represented the traditions and values of a new American dream.
To determine the most popular names of the baby boomer generation, Stacker compiled data from the Social Security Administration's Baby Names Archives and ranked every popular name by how many babies were given that moniker from 1946 to 1964. The most popular years for each name and each name's 2018 rank (most recent data available) are also included. Behind the Name was consulted for facts about a name's etymology and history.
While names from the Bible occupy much of the list, the name Kathleen has the distinction of being the first name given to any baby boomer, just one second after midnight in 1946. Hollywood and pop culture also played a significant role in helping a name's popularity jump up the list, with everything from actors, book characters, and athletes helping advance the generation's top names. Some names, like Larry and Cynthia, have lost their Hollywood luster and faded from use in the decades since.
Read on to find out the most popular baby names for baby boomers.
You may also like: Baby names losing popularity in the 21st century