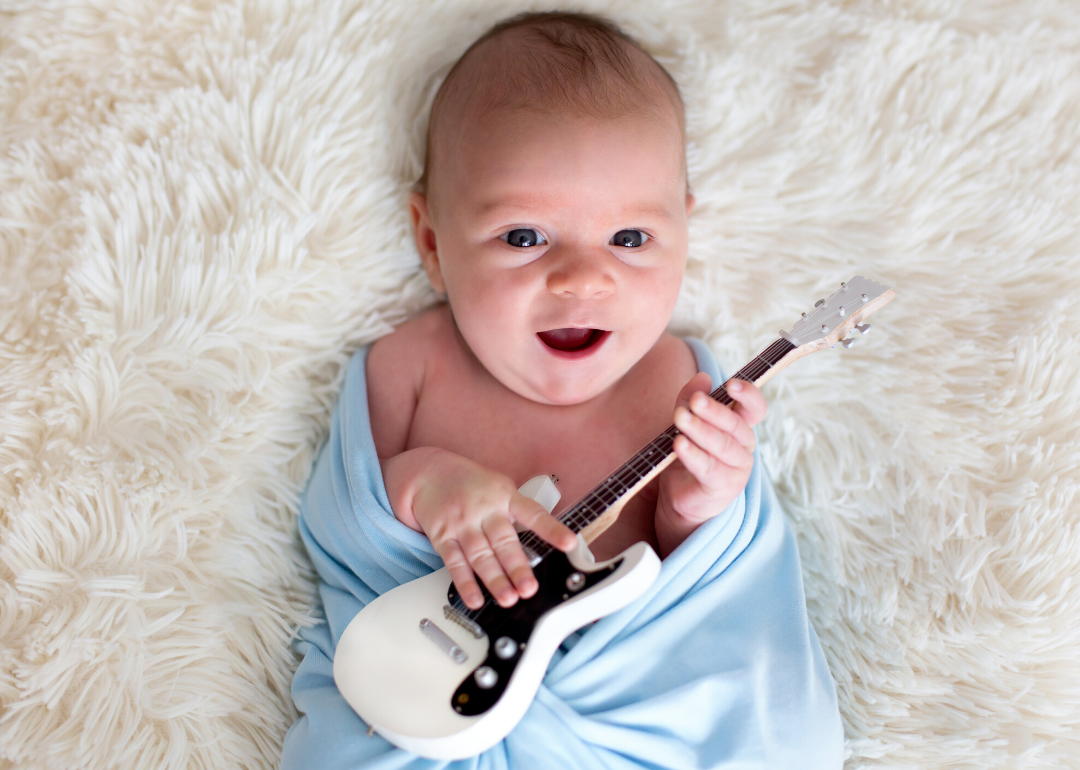 Most popular baby names shared by famous musicians
Tomsickova Tatyana // Shutterstock
Most popular baby names shared by famous musicians
The reasons behind popular taste in names can be difficult to pin down. A considerable amount of cultural tradition in the U.S. can be traced to Britain, where conventional names such as William, John, Anne, or Elizabeth harken back to a long history. Those names were in use by established, secure families and tended to be passed down. Then came the Industrial Revolution, with its social upheavals and increased literacy. Many people didn't limit themselves to naming children after their elders; they read books and encountered character names in novels by authors such as Charles Dickens. He's said to be responsible for the trend in floral names for girls in the Victorian era, like Flora, Daisy, and Rose. Today, parents have access to nearly every name ever given, via Google searches and baby name generators.
Stacker created a list of the top 50 most popular baby names shared by famous musicians using Behind the Name's list of notable musicians and the Social Security Administration's 2019 name popularity rankings. Ties were broken by the names' popularity or the number of babies given those names.
Take a look at the list and consider the origins and meaning of these 50 most popular names shared by famous musicians. It might be too late to turn your Adele away from her planned career in accounting, but if her middle name is "Billy," she might be a songwriter yet.
You may also like: These baby names are going extinct