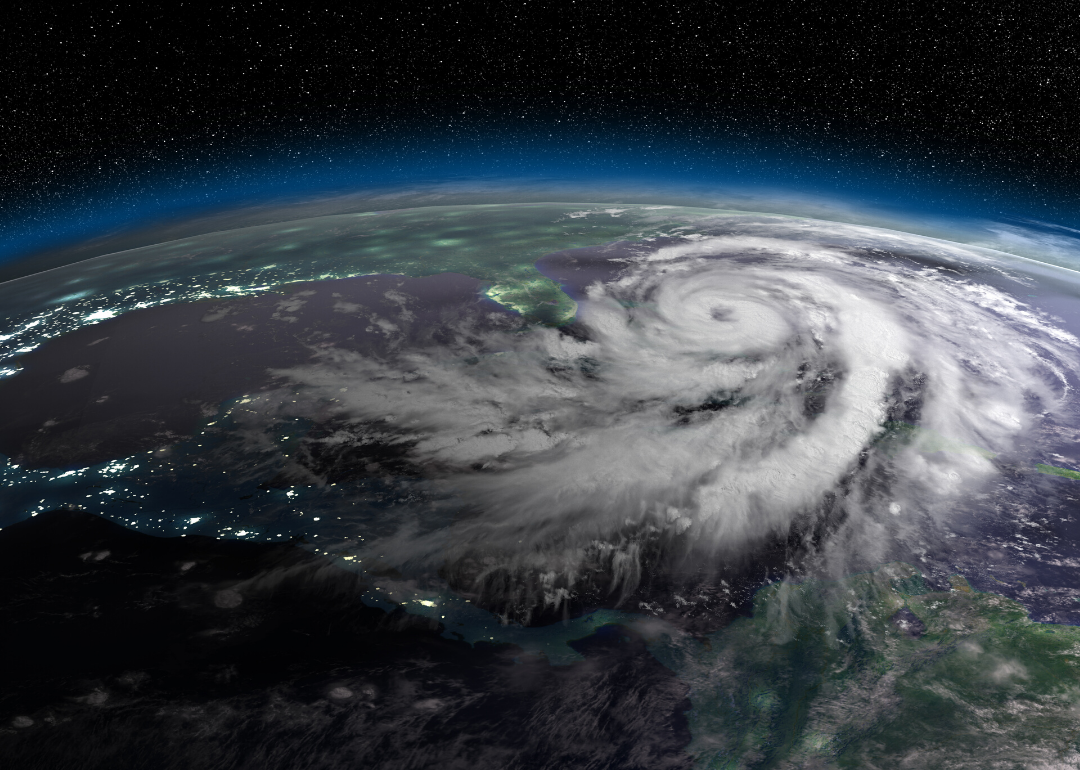 Most popular baby names shared by hurricanes
Most popular baby names shared by hurricanes
In the 19th century, people in the Caribbean started naming hurricanes after the saint's day on which they occurred—like Hurricane Santa Ana, which hit Puerto Rico on July 26, 1825. Australian meteorologist Clement Wragge began giving popular women's names to storms a few decades later. By the mid-20th century, a more unified system had taken shape: American meteorologists identified storms from an alphabetically arranged list beginning with A for storms that occurred earlier in the year. This practice was particularly useful in World War II, when Army and Navy meteorologists had to plan troop movements around storms in the Pacific Ocean.
The lists of hurricane names we use now were standardized by the National Hurricane Center in 1953 and are maintained by an international committee of the World Meteorological Organization. There are six lists in total, so names rotate every seven years: Names used for storms in 2019 will be up for grabs again in 2025. At first, only female names were used; male names were added to the lists in 1979. If a particular storm is considered so deadly or costly that it would be disrespectful for the name to be reused, the World Meteorological Organization naming committee retires it. Today, many hurricane names are among the most popular baby names in the United States.
To find out which popular baby names are shared by hurricanes, Stacker ranked 50 baby names that have been used for at least five hurricanes and/or tropical storms since 1950. The names are ranked here by how many storms have shared each name, with data and further information on name meanings and history from the Behind the Name hurricane namesakes list. Ties are broken by the names' popularity in 2018 (number of babies born), with data from the U.S. Social Security Administration. We've also included data on the biggest storm that shares each name, compiled from a variety of weather data sources including the National Oceanic and Atmospheric Administration. The hurricane damages listed are all inflation-adjusted to 2019 dollars.
Read on to learn about hurricane history through the names that tie these storms together.
You may also like: Polar bears and 50 other species threatened by climate change