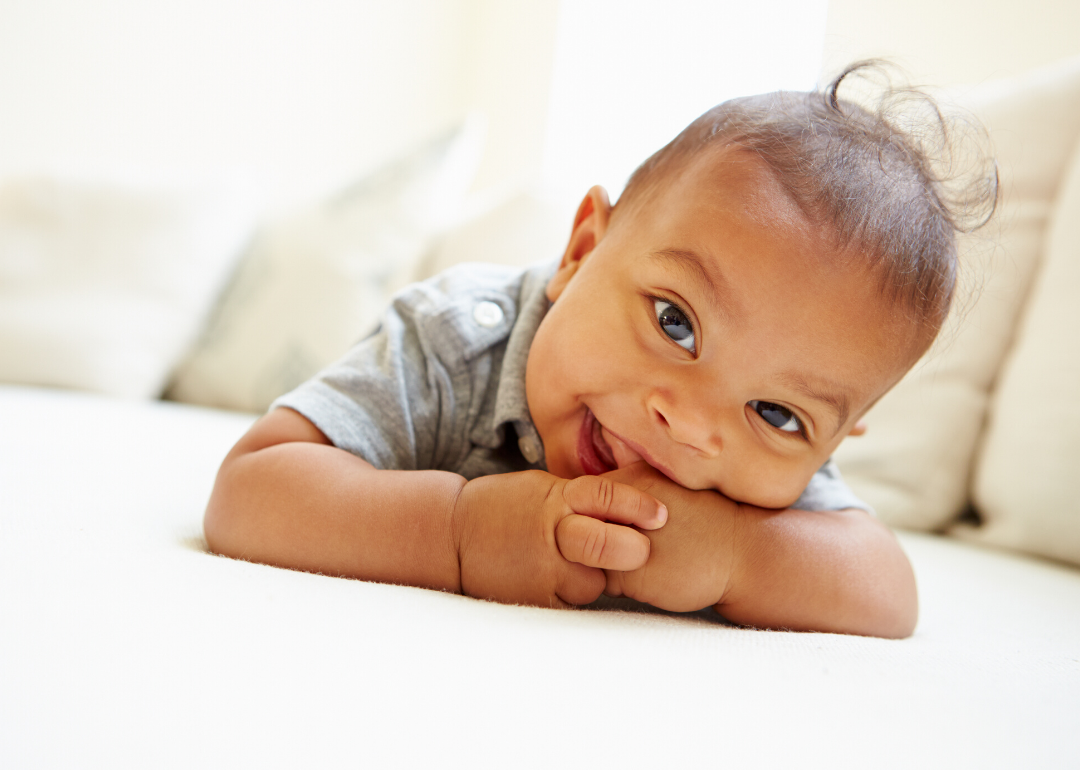 Most popular gender-neutral baby names
Monkey Business Images // Shutterstock
Most popular gender-neutral baby names
Where once girls' and boys' names were strictly delineated, and any variation might be noteworthy, today, many names do not indicate if the bearer is male or female. Like the belief that pink is for girls and blue is for boys, such definitions are fast becoming a thing of the past. Gender-neutral names have taken hold as modern-day parents try to give their children more liberty in defining who they are. Gender-neutral names, also sometimes called post-gender names, are seen as ways for children to be set free from traditional roles, stereotypes, and limited expectations tied to gender.
Today's popular genderless names have varied origins. Some, like Emerson and Blake, are old and literary. Nature-inspired names like River and Sage are particularly noteworthy. The American West has served as a gender-free inspiration as well, with the popularity of such names as Dakota, Remington, and Phoenix. Celebrities have played their part, giving rise to the wider use of such monikers as Cameron, Jordan, Taylor, and Dylan. Still, other gender-neutral names started as surnames, as is the case with Finley, Carter, Quinn, Sawyer, and Parker.
That said, baby names far and away continue to be gender-specific. The most popular recent names for boys in the United States were Liam, Noah, and William. For girls, Emma, Olivia, and Ava lead the pack. But androgynous names are on the rise and seem to be gaining in popularity more each year.
Stacker took a look at the gender-neutral names that are most popular with new parents. We consulted the Social Security Administration's baby names database, using data from 2018 (the most recent year available). We found 30 names that were given to at least 500 girls and at least 500 boys in 2018 and ranked them by the total number of babies given each name.
Read on to see if your name made the list.