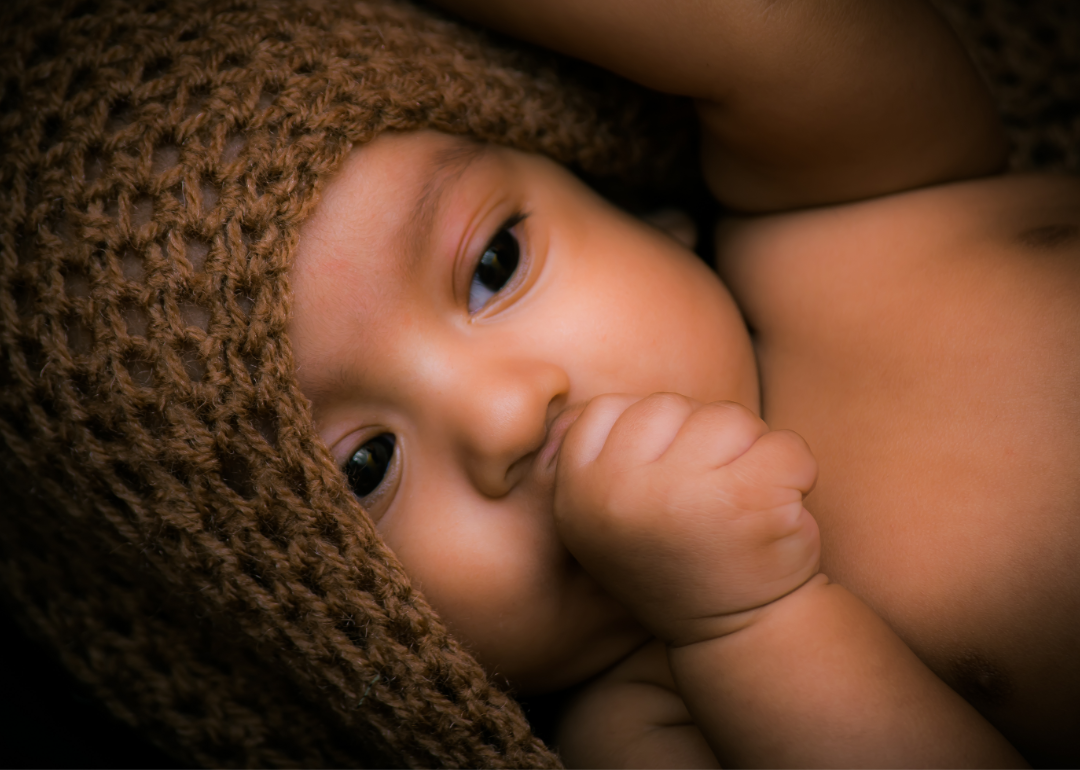 Most popular saints' names for babies
Most popular saints' names for babies
Religion-based names have long been a tradition across the different faiths. Not only do they offer a chance to honor a family's values and beliefs in a particularly personal way, but they also keep religious histories alive from one generation to the next.
In the case of Christianity, the Bible has long been a rich source of theologically guided names. However, there are also over 10,000 saints throughout Roman Catholicism and other Christian denominations that have influenced Christian naming practices significantly. Saints are individuals––either from scripture or historical accounts––who lived a life of virtue, such that they may be considered "servants of God." Through a papal canonization process, those who meet these high standards are given sainthood status. It is this level of holy sanctity that has made saints such popular sources of name inspiration in Christian families.
That said, as Christianity evolved over the years, there have been fluctuations in the popularity of saintly names. The Protestant Reformation, for example, saw a divergence from certain Catholic traditions––e.g., recognition of papal authority––and the birth of new Christian denominations that placed the teachings of the Bible above all else. With this shift came a concurrent shift in Christian nomenclature. Those in areas where Protestantism took over became less interested in naming their children after saints and more interested in selecting monikers that were pulled directly from the Bible.
Despite these changes, saint-inspired naming practices have remained a strong tradition. These names offer more than just a perfunctory nod to key biblical or religious figures; they offer a chance to celebrate the rich history of the Christian faith and those who have shaped, protected, and––in many cases––suffered for it throughout history.
In order to identify the most popular baby names of today that are inspired by Christian saints, Stacker cross-referenced data from the Social Security Administration and the name database Behind the Name. We compiled a list of notable saints from Behind the Name and then ranked their names according to the number of babies given those names in 2018.
Read on to discover the top 100 names––39 girls' names and 61 boys' names––in the U.S. shared by Christian saints throughout history.