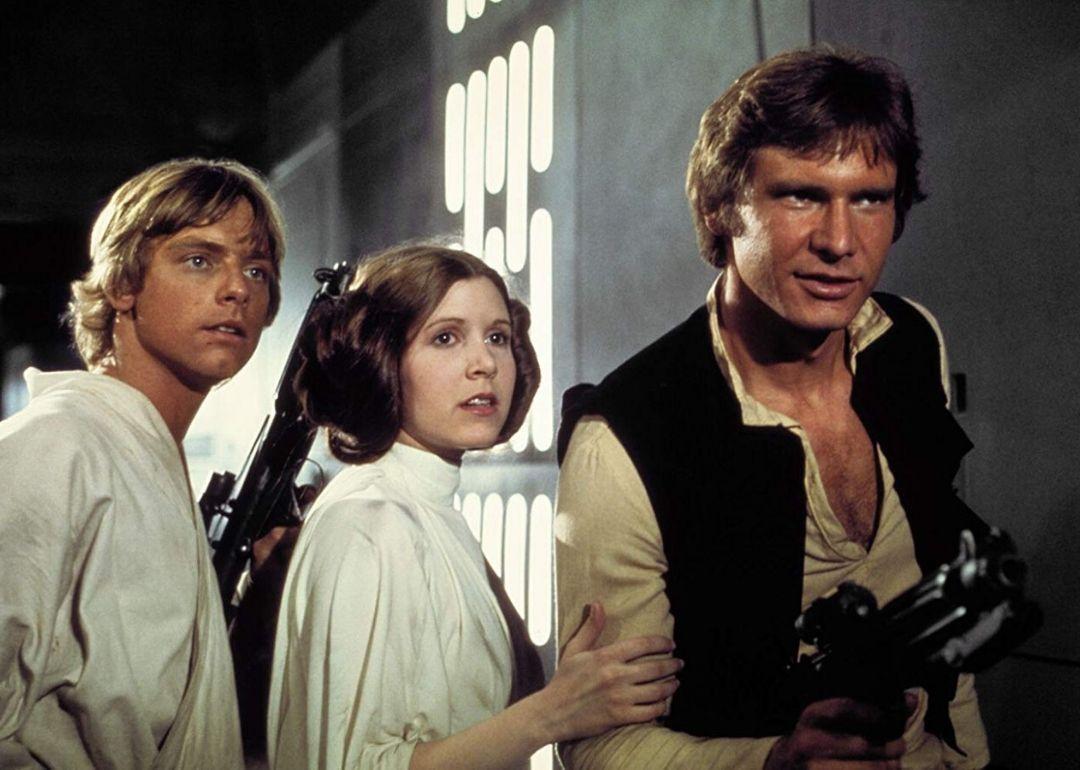 Name origins of your favorite sci-fi characters
Name origins of your favorite sci-fi characters
During the HBO series "Game of Thrones," there was a rash of parents eager to name their daughters after the Mother of Dragons, Daenerys Targaryen (played by Emilia Clarke). During the early seasons, the "Breaker of Chains" raked up impressive accolades, liberating the oppressed, commanding armies, and marching toward King's Landing with the promise of restoring the land to Targaryen rule. Both "Daenerys" and "Khaleesi"—the honorific given to a female Dothraki chieftain—by 2019 became one of the top female baby names in the U.S.
It is not uncommon for parents to name their children after popular fictional characters from television, movies, and books. It is a way of embodying a beloved character, embracing the fanaticism around that character, or simply appreciating a cool name. For example, Nicolas Cage's son is named Kal-El, after Superman's Kryptonian birth name. 
Stacker compiled a list of 30 beloved characters from popular sci-fi movies and TV shows. We also consulted Behind the Name to pull the origins and meanings of each name. This list is ranked by alphabetical order. While we've attempted to explain the popularity of the name, some names, like William or Zoe, were in use before the show that we referenced on this list or may be popular for other reasons. While we aimed to find out where each name came from, some names were randomly picked or had no published backstory.
Keep reading to see which of your favorite sci-fi characters made the list.
You may also like: Most popular baby names in the 21st century