Popular baby names for every letter of the alphabet
riggleton // Shutterstock
Popular baby name for every letter of the alphabet
Among the numerous decisions parents must make when it comes to having and raising a child, choosing a name still stands out as one of the most difficult. Do you take the avant-garde route like so many celebrities and artists before you? Or is it better to play it safe so that your child doesn't spend the first half of his or her life begrudgingly raising his or her hand during attendance? Naturally, the choice is yours.
If you ask us, there's no need to rip a page from the Frank Zappa playbook and give your child a name like Moon Unit or Dweezil. Instead, stick with one of the most popular baby names for any given letter of the alphabet. It's a surefire way to help your child achieve distinction on his or her own merits, and not because he or she feels obliged by some lofty name. You might even be pleasantly surprised with the entries on the list, many of which are anything but generic. Names like Brooklyn, or Isabella, or Liam, or Uriel, are both unique and classic at the same time. As for the name Unique—which was indeed the most popular female name starting with 'U' in 2018—we'll let the irony speak for itself.
For all those prenatal decision-makers out there, Stacker is here to heed the call. Using the Social Security Administration as our source, we've gathered the most popular baby names for every letter of the alphabet. With the help of this list, one of the hardest decisions to make will ideally get a whole lot easier. As for the endless string of hard decisions that will follow...for that, you're on your own.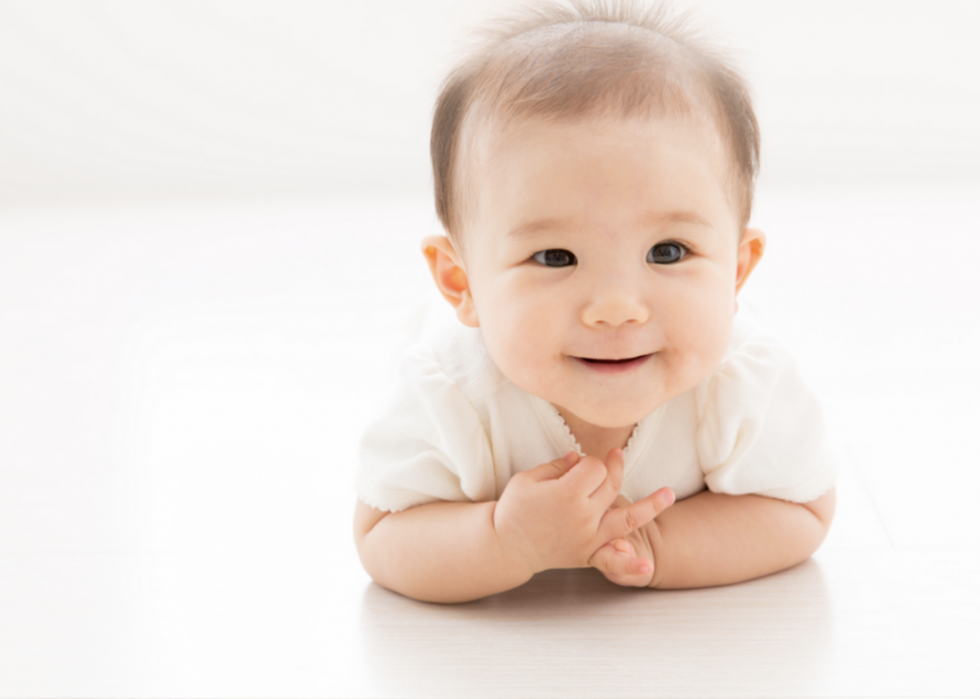 1 / 26
A: Ava & Alexander
- Top girls name starting with "A": Ava
- Name rank: #3 (14,924 babies born)
- Top boys name starting with "A": Alexander
- Name rank: #11 (11,989 babies born)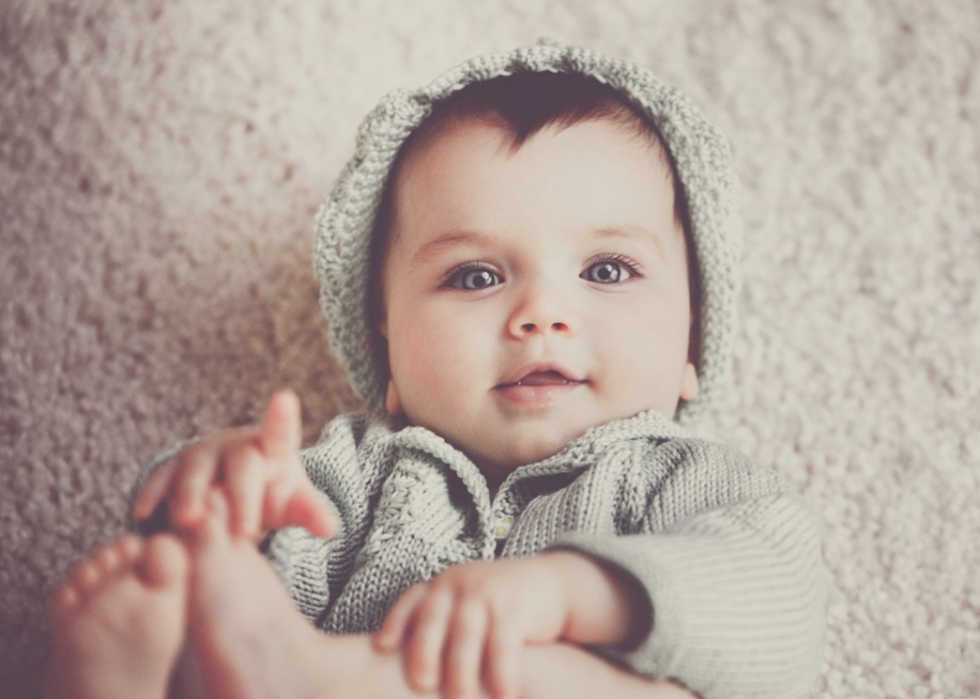 2 / 26
B: Brooklyn & Benjamin
- Top girls name starting with "B": Brooklyn
- Name rank: #47 (4,611 babies born)
- Top boys name starting with "B": Benjamin
- Name rank: #6 (13,381 babies born)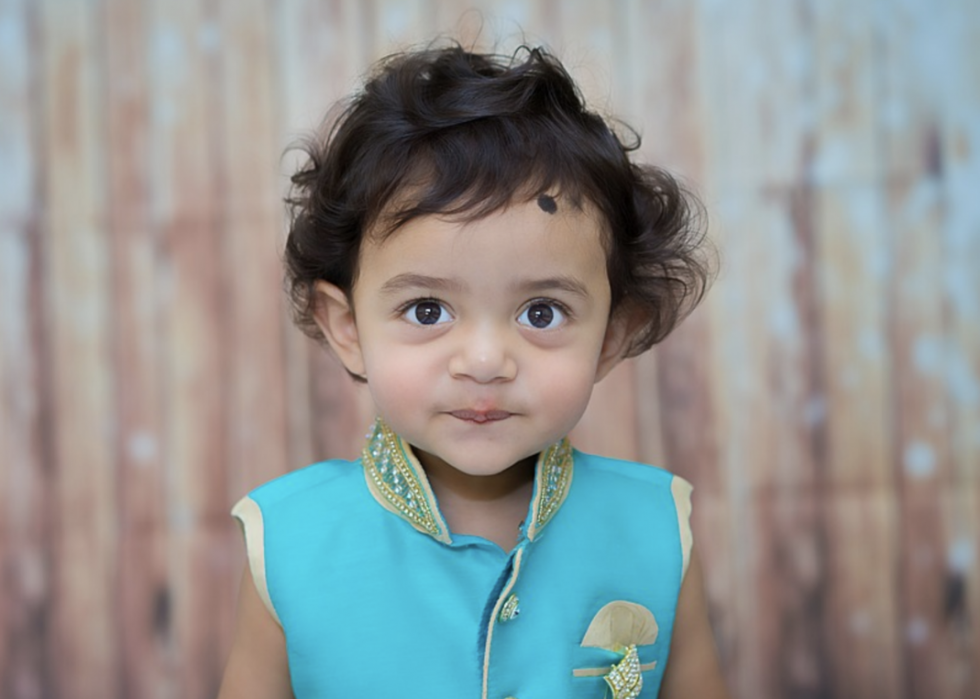 3 / 26
C: Charlotte & Carter
- Top girls name starting with "C": Charlotte
- Name rank: #6 (12,940 babies born)
- Top boys name starting with "C": Carter
- Name rank: #24 (9,312 babies born)
4 / 26
D: Delilah & Daniel
- Top girls name starting with "D": Delilah
- Name rank: #94 (2,982 babies born)
- Top boys name starting with "D": Daniel
- Name rank: #15 (11,173 babies born)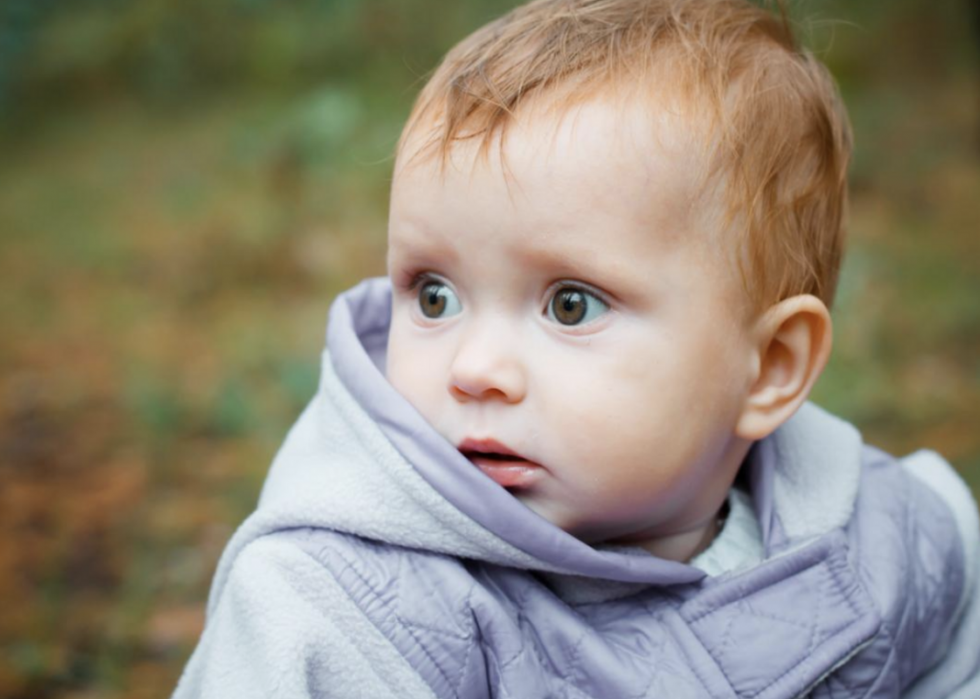 5 / 26
Lipatova Maryna // Shutterstock
E: Emma & Elijah
- Top girls name starting with "E": Emma
- Name rank: #1 (18,688 babies born)
- Top boys name starting with "E": Elijah
- Name rank: #7 (12,886 babies born)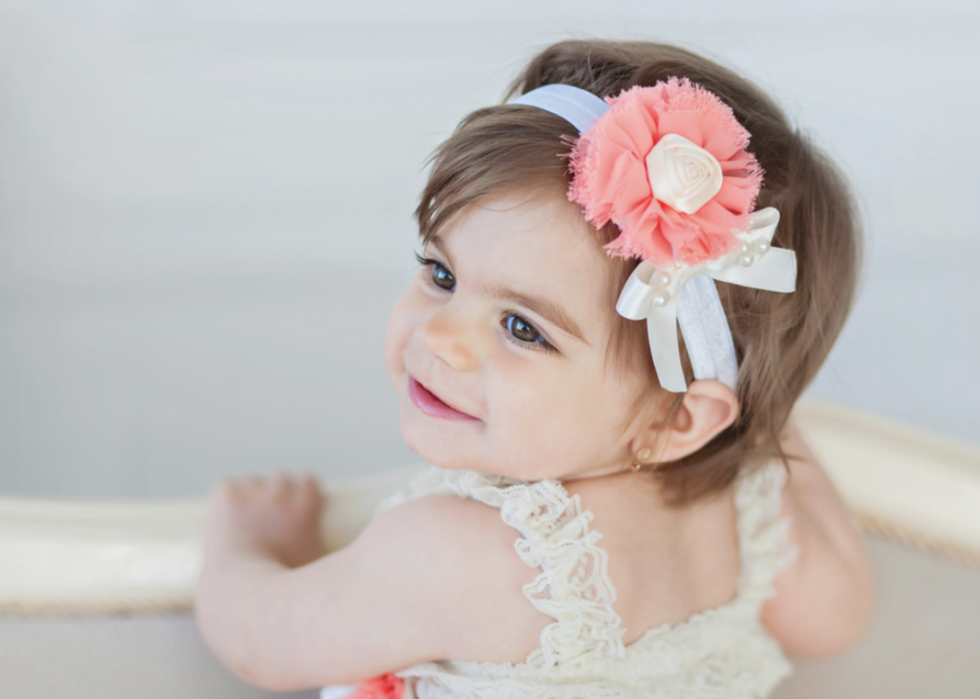 6 / 26
Kateryna Gurska // Shutterstock
F: Faith & Finn
- Top girls name starting with "F": Faith
- Name rank: #122 (2,442 babies born)
- Top boys name starting with "F": Finn
- Name rank: #166 (2,316 babies born)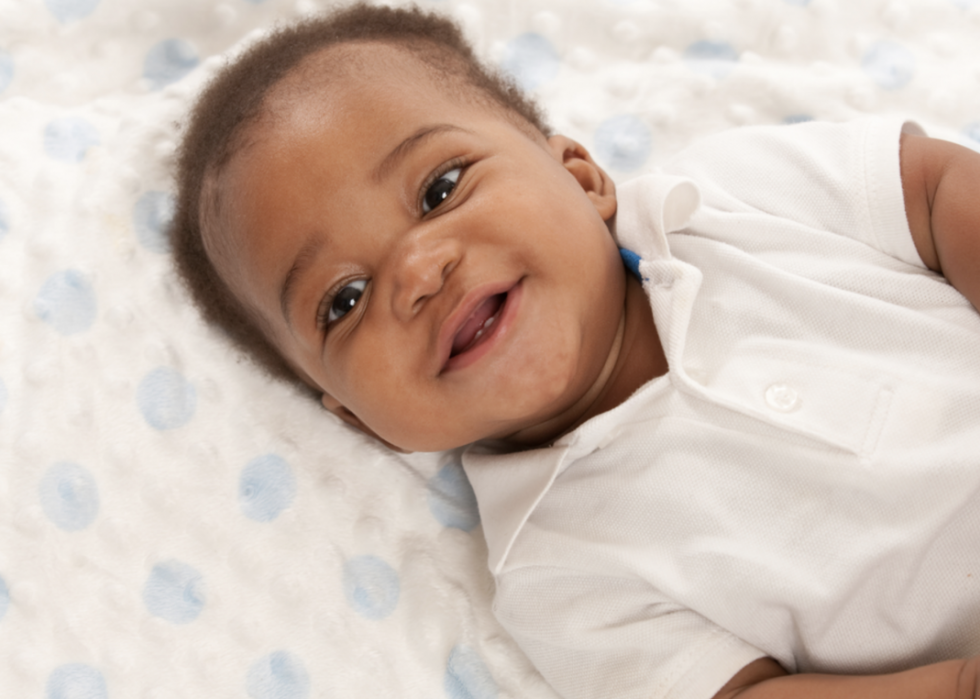 7 / 26
G: Grace & Grayson
- Top girls name starting with "G": Grace
- Name rank: #24 (6,724 babies born)
- Top boys name starting with "G": Grayson
- Name rank: #32 (8,538 babies born)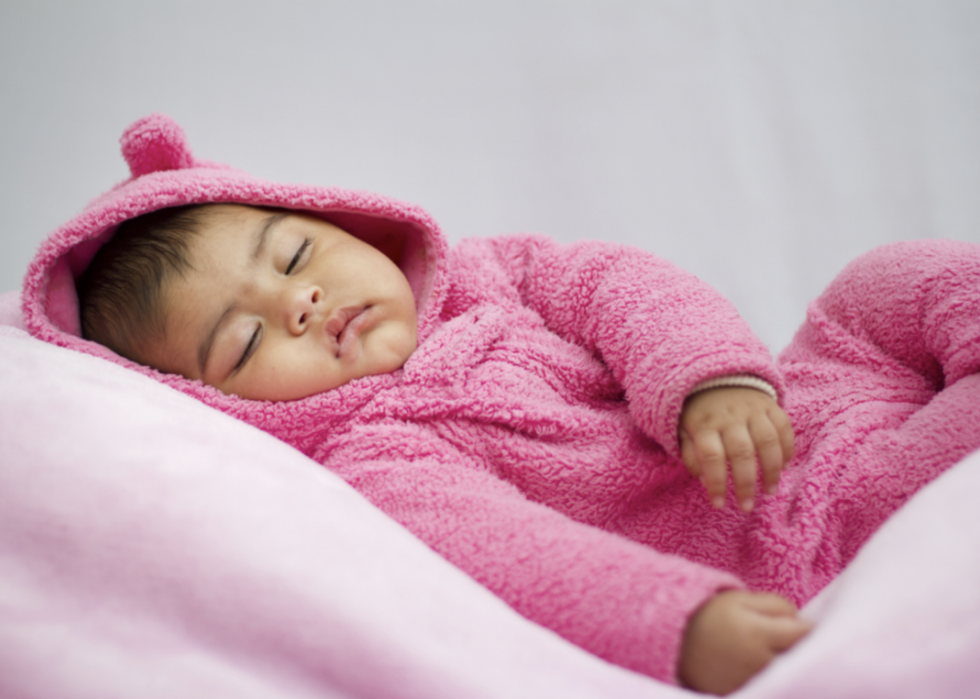 8 / 26
Durganand // Shutterstock
H: Harper & Henry
- Top girls name starting with "H": Harper
- Name rank: #9 (10,582 babies born)
- Top boys name starting with "H": Henry
- Name rank: #16 (10,649 babies born)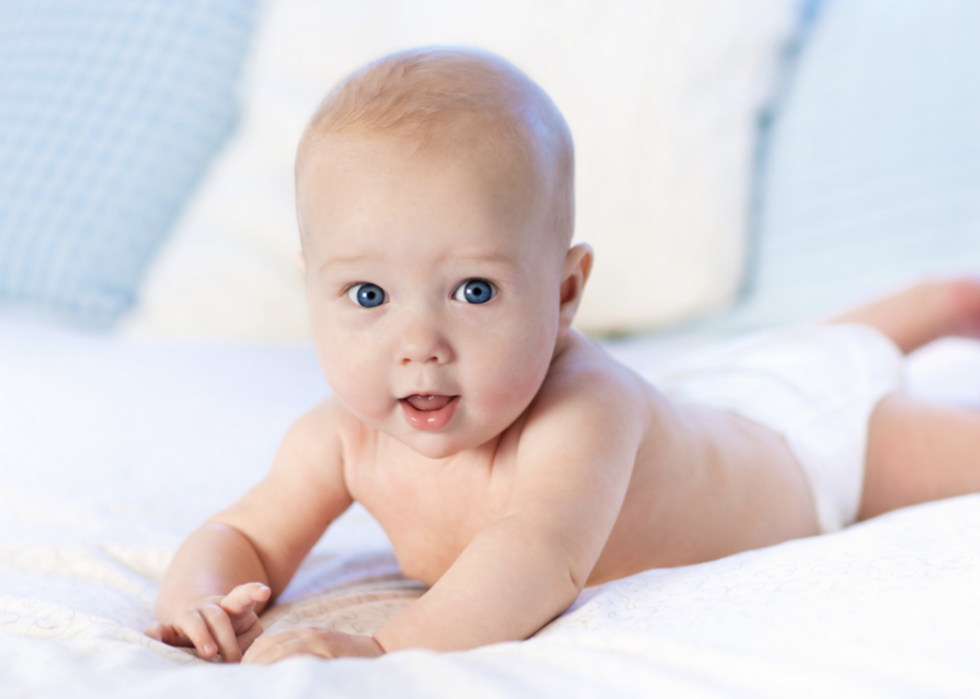 9 / 26
I: Isabella & Isaac
- Top girls name starting with "I": Isabella
- Name rank: #4 (14,464 babies born)
- Top boys name starting with "I": Isaac
- Name rank: #34 (8,417 babies born)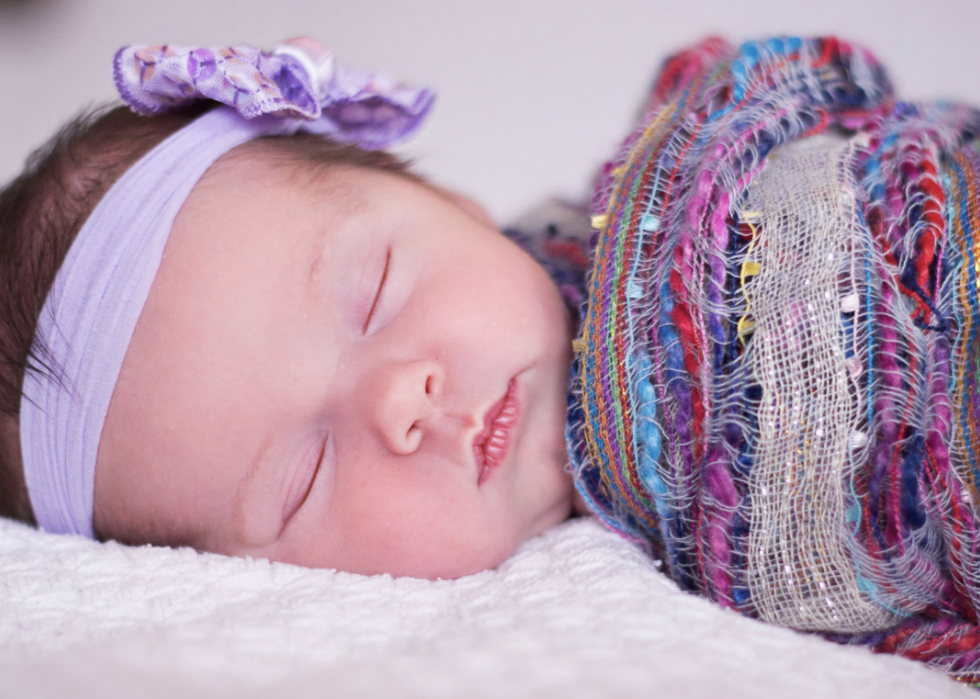 10 / 26
J: Josephine & James
- Top girls name starting with "J": Josephine
- Name rank: #91 (3,023 babies born)
- Top boys name starting with "J": James
- Name rank: #4 (13,525 babies born)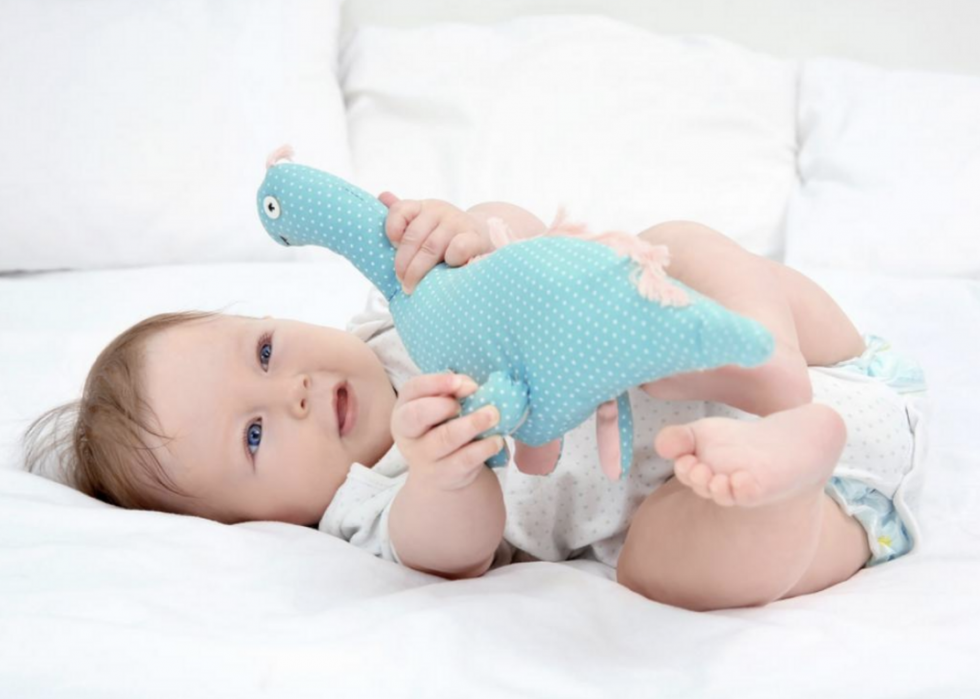 11 / 26
Africa Studio // Shutterstock
K: Kennedy & Kayden
- Top girls name starting with "K": Kennedy
- Name rank: #59 (3,924 babies born)
- Top boys name starting with "K": Kayden
- Name rank: #97 (3,972 babies born)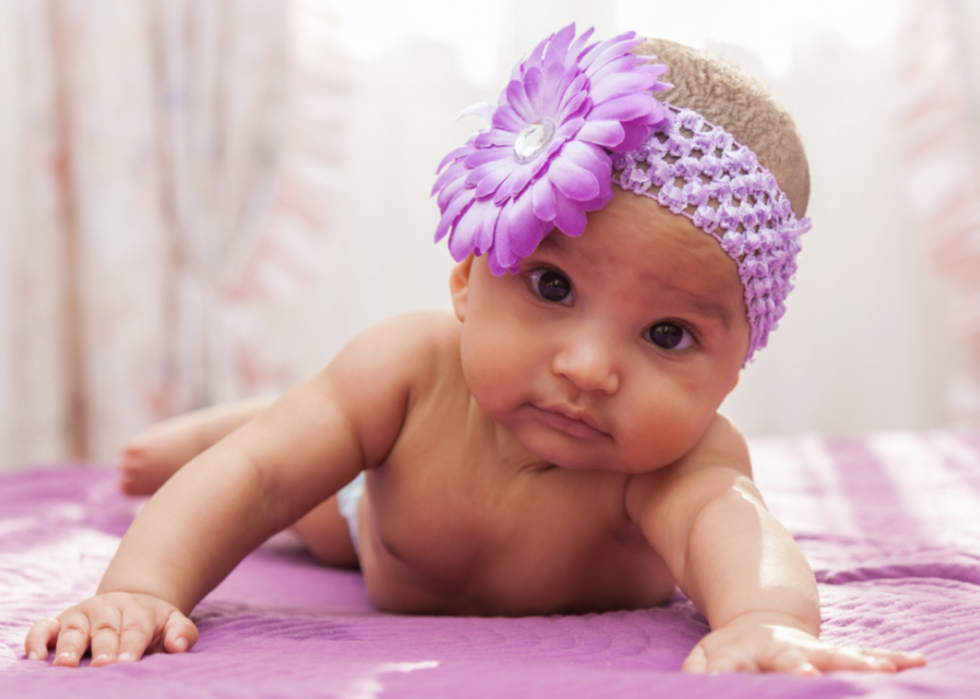 12 / 26
Samuel Borges Photography // Shutterstock
L: Luna & Liam
- Top girls name starting with "L": Luna
- Name rank: #23 (6,897 babies born)
- Top boys name starting with "L": Liam
- Name rank: #1 (19,837 babies born)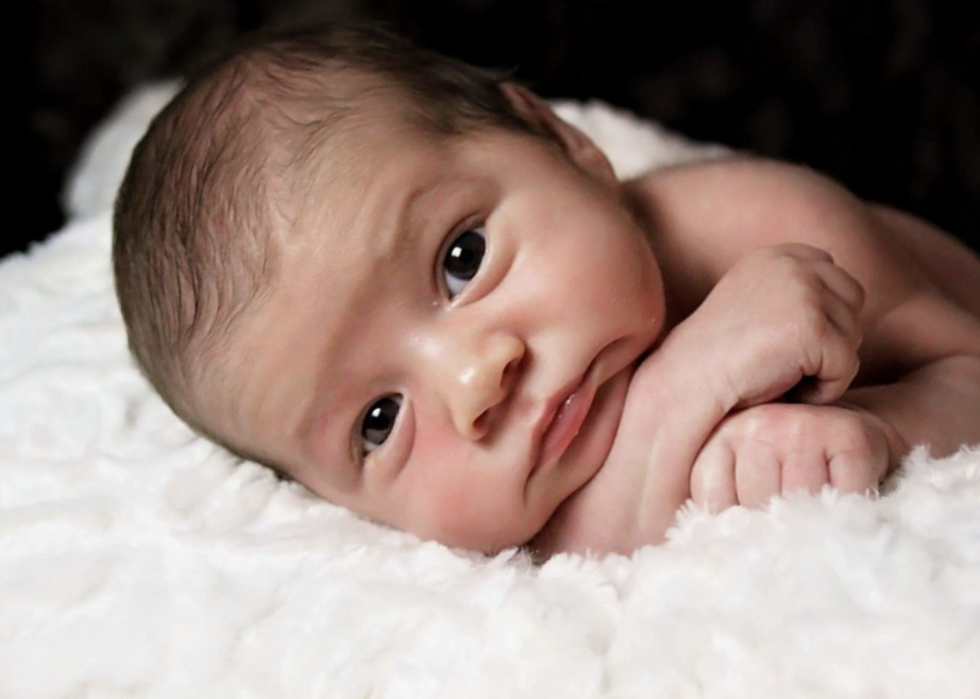 13 / 26
M: Mia & Mason
- Top girls name starting with "M": Mia
- Name rank: #7 (12,642 babies born)
- Top boys name starting with "M": Mason
- Name rank: #9 (12,435 babies born)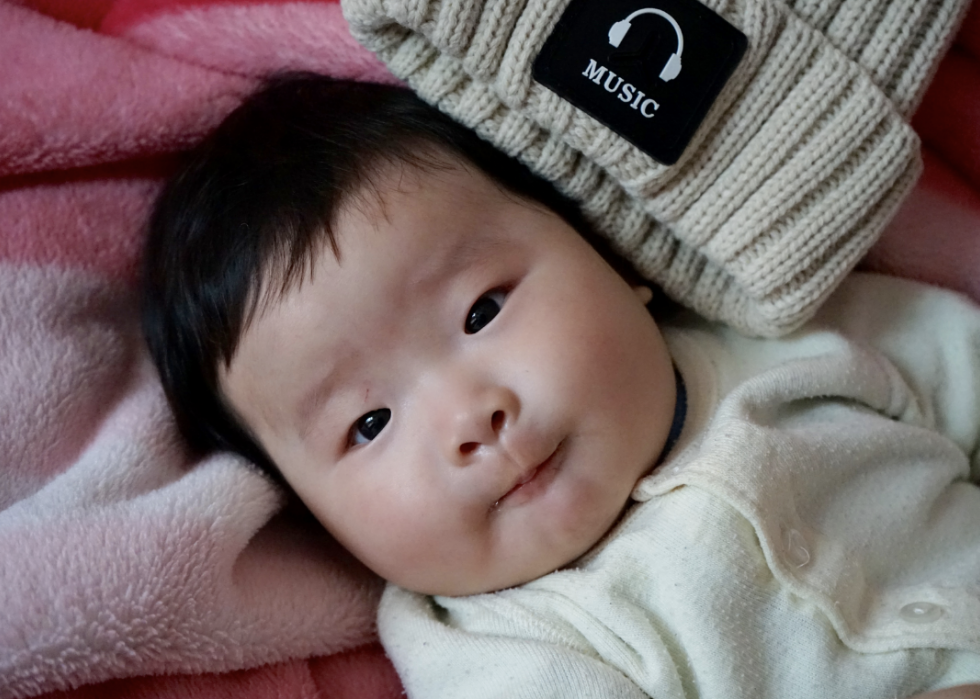 14 / 26
N: Nora & Noah
- Top girls name starting with "N": Nora
- Name rank: #30 (5,799 babies born)
- Top boys name starting with "N": Noah
- Name rank: #2 (18,267 babies born)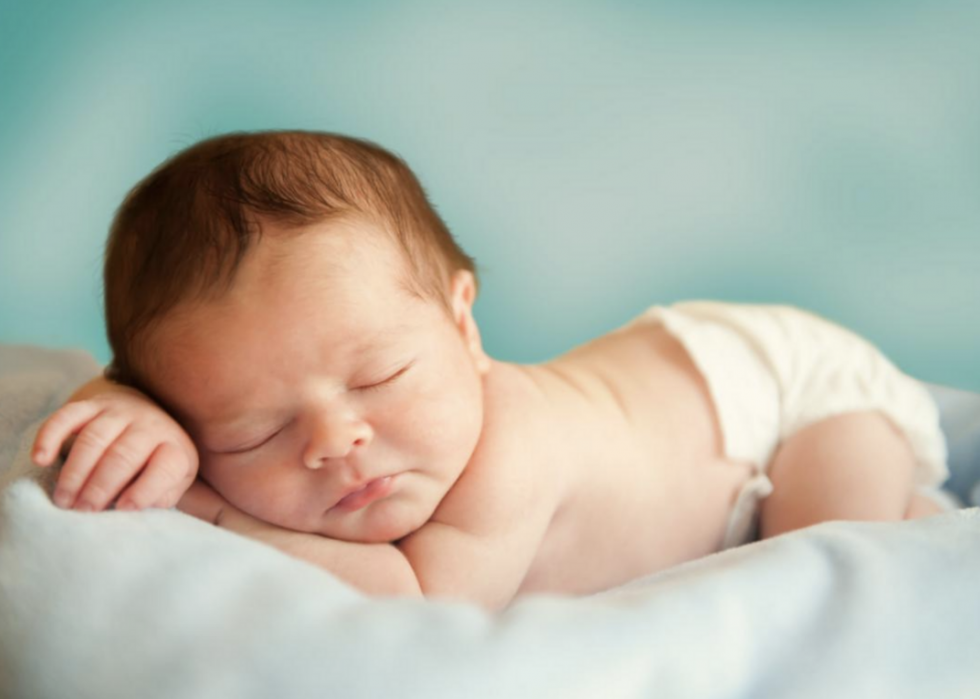 15 / 26
Nadia Cruzova // Shutterstock
O: Olivia & Oliver
- Top girls name starting with "O": Olivia
- Name rank: #2 (17,921 babies born)
- Top boys name starting with "O": Oliver
- Name rank: #5 (13,389 babies born)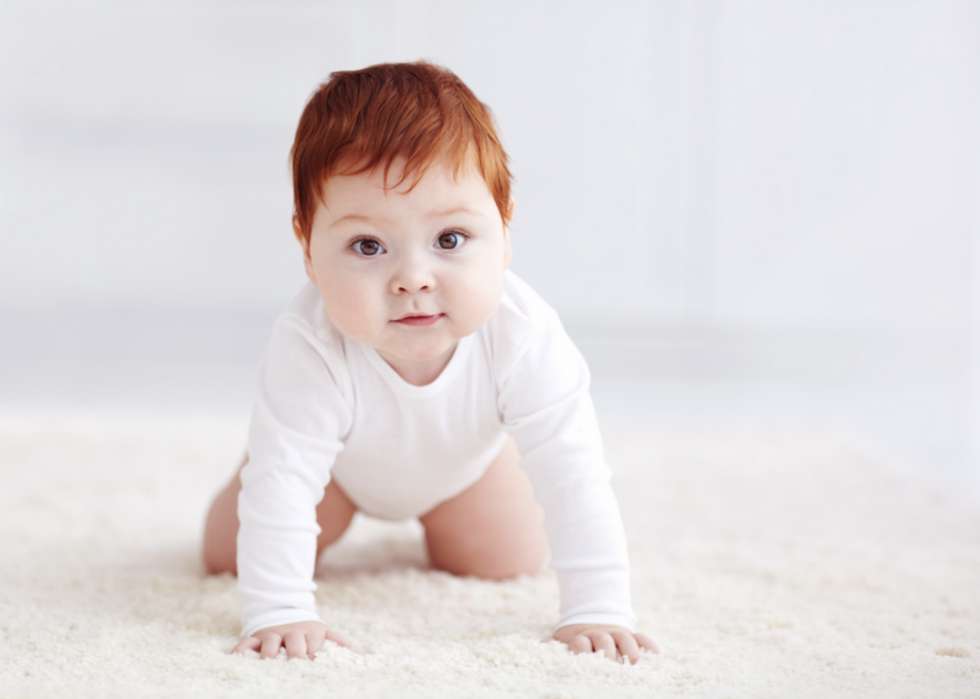 16 / 26
Olesia Bilkei // Shutterstock
P: Penelope & Parker
- Top girls name starting with "P": Penelope
- Name rank: #26 (6,474 babies born)
- Top boys name starting with "P": Parker
- Name rank: #96 (3,978 babies born)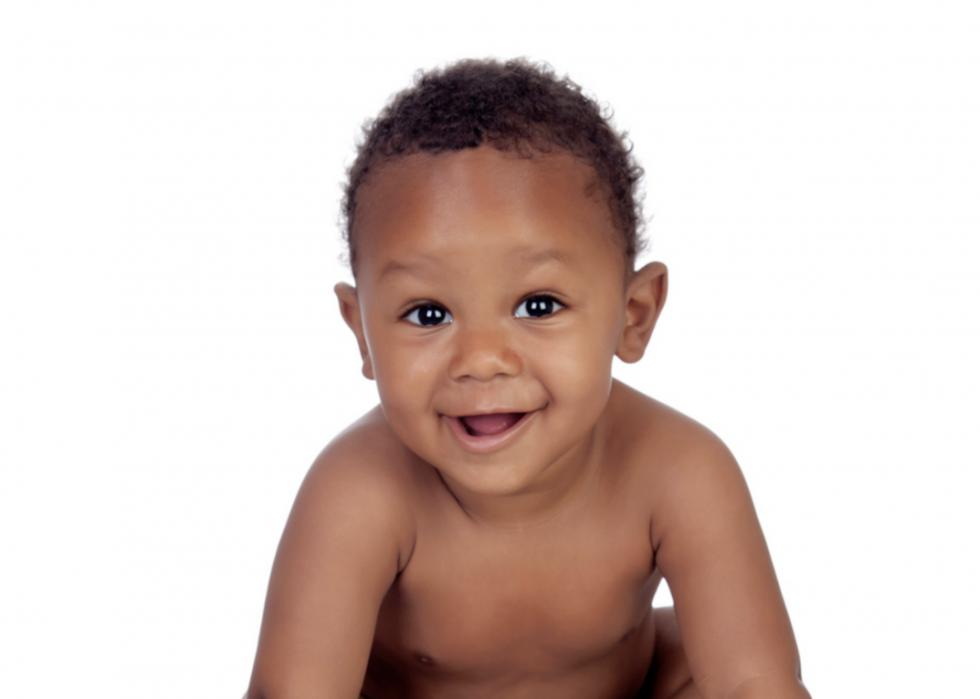 17 / 26
Q: Quinn & Quinn
- Top girls name starting with "Q": Quinn
- Name rank: #84 (3,369 babies born)
- Top boys name starting with "Q": Quinn
- Name rank: #384 (828 babies born)
18 / 26
R: Riley & Ryan
- Top girls name starting with "R": Riley
- Name rank: #28 (5,976 babies born)
- Top boys name starting with "R": Ryan
- Name rank: #46 (6,905 babies born)
19 / 26
S: Sophia & Sebastian
- Top girls name starting with "S": Sophia
- Name rank: #5 (13,928 babies born)
- Top boys name starting with "S": Sebastian
- Name rank: #18 (10,054 babies born)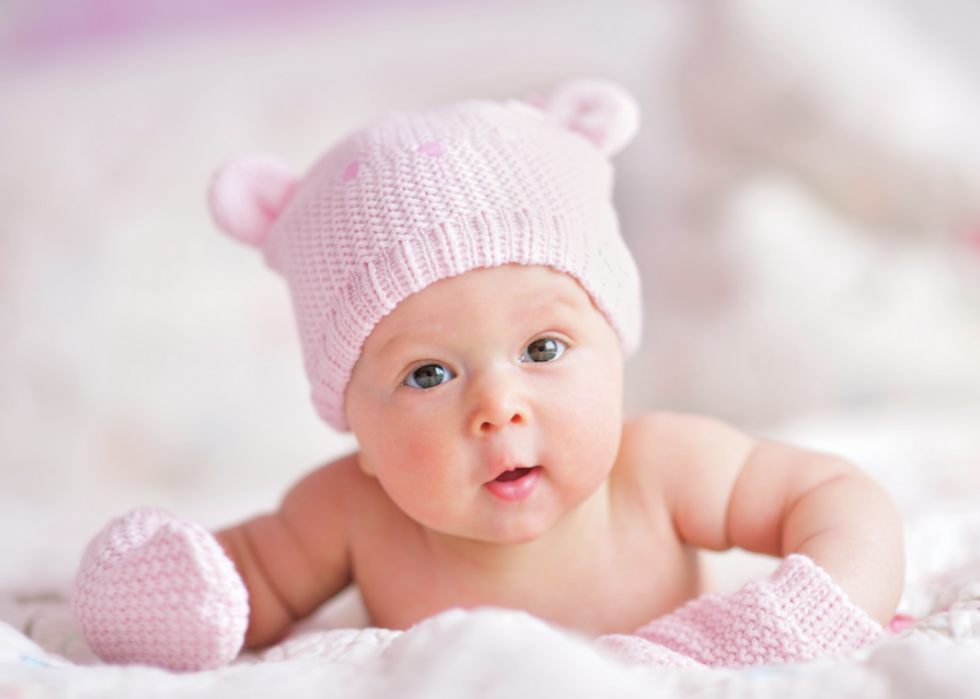 20 / 26
Natalia Kirichenko // Shutterstock
T: Taylor & Theodore
- Top girls name starting with "T": Taylor
- Name rank: #121 (2,478 babies born)
- Top boys name starting with "T": Theodore
- Name rank: #44 (7,020 babies born)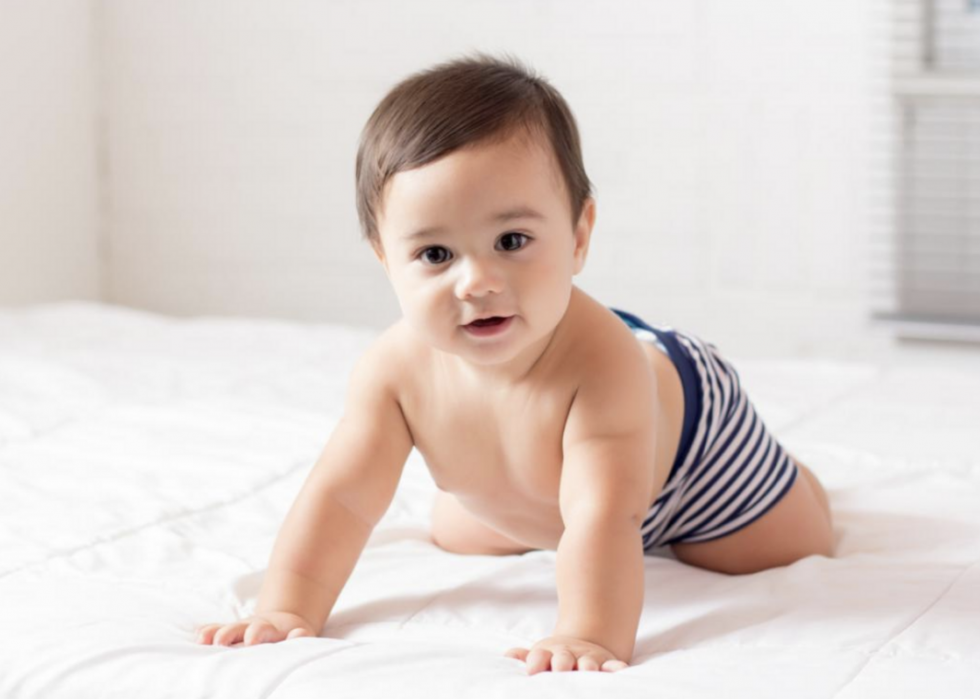 21 / 26
nehophoto // Shutterstock
U: Unique & Uriel
- Top girls name starting with "U": Unique
- Name rank: #1,798 (113 babies born)
- Top boys name starting with "U": Uriel
- Name rank: #492 (580 babies born)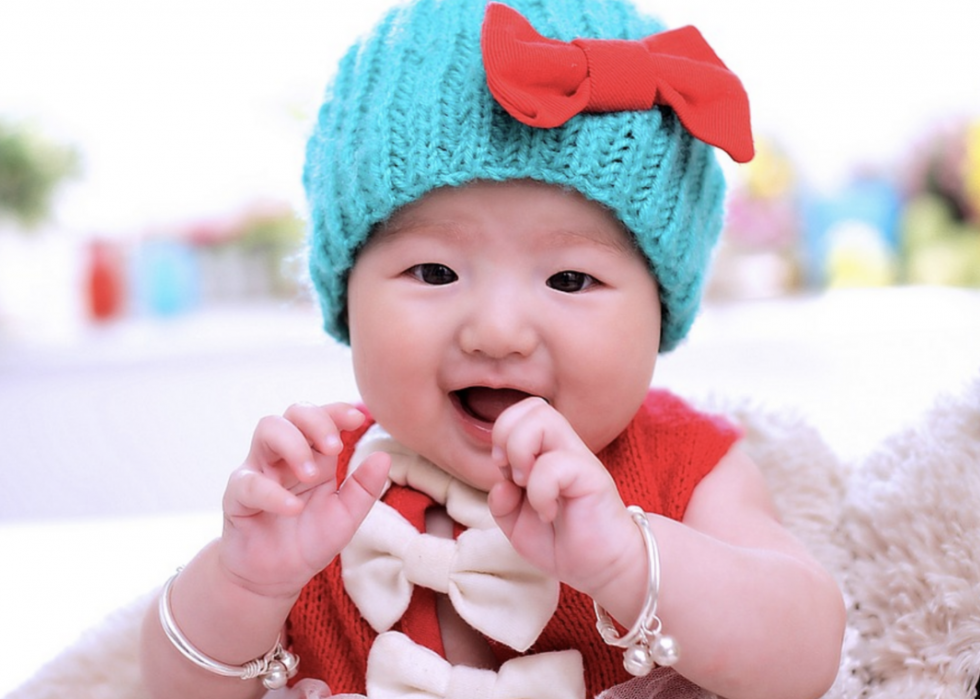 22 / 26
V: Victoria & Vincent
- Top girls name starting with "V": Victoria
- Name rank: #21 (7,089 babies born)
- Top boys name starting with "V": Vincent
- Name rank: #107 (3,552 babies born)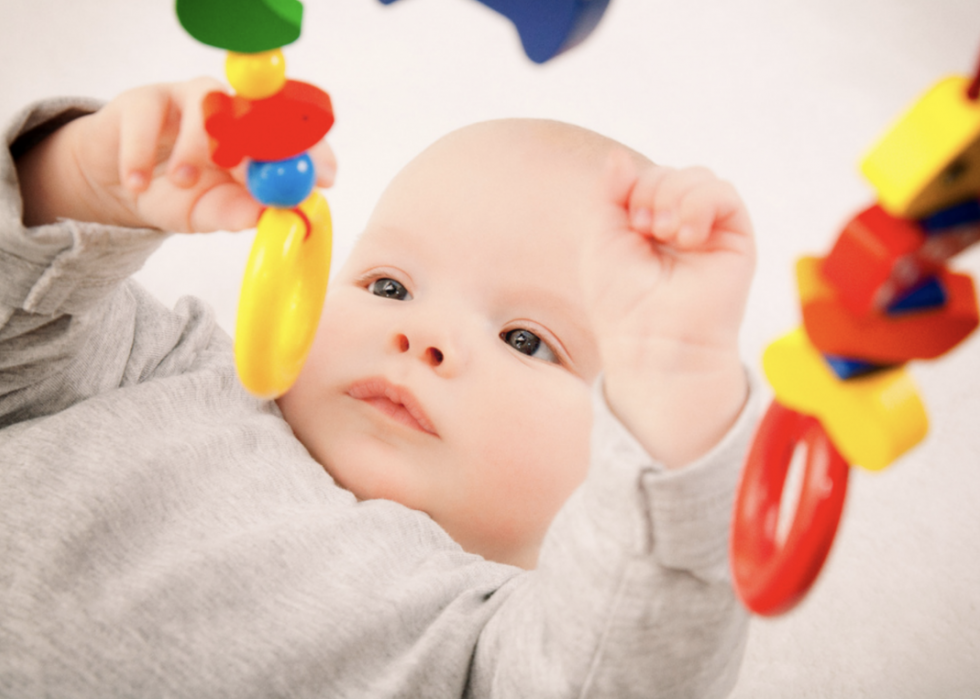 23 / 26
W: Willow & William
- Top girls name starting with "W": Willow
- Name rank: #62 (3,881 babies born)
- Top boys name starting with "W": William
- Name rank: #3 (14,516 babies born)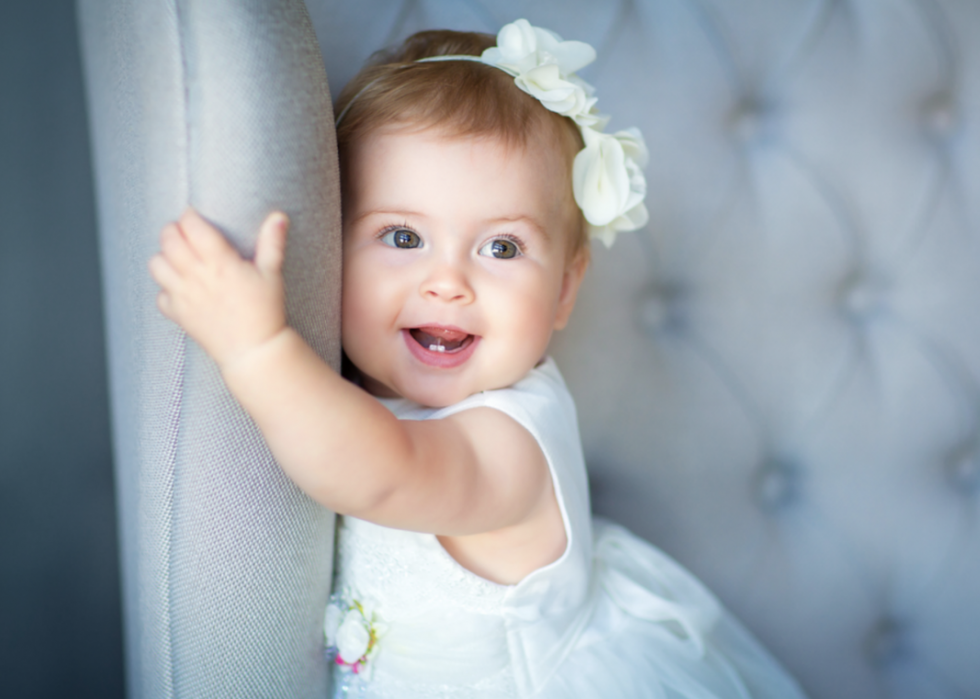 24 / 26
marina shin // Shutterstock
X: Ximena & Xavier
- Top girls name starting with "X": Ximena
- Name rank: #118 (2,558 babies born)
- Top boys name starting with "X": Xavier
- Name rank: #88 (4,298 babies born)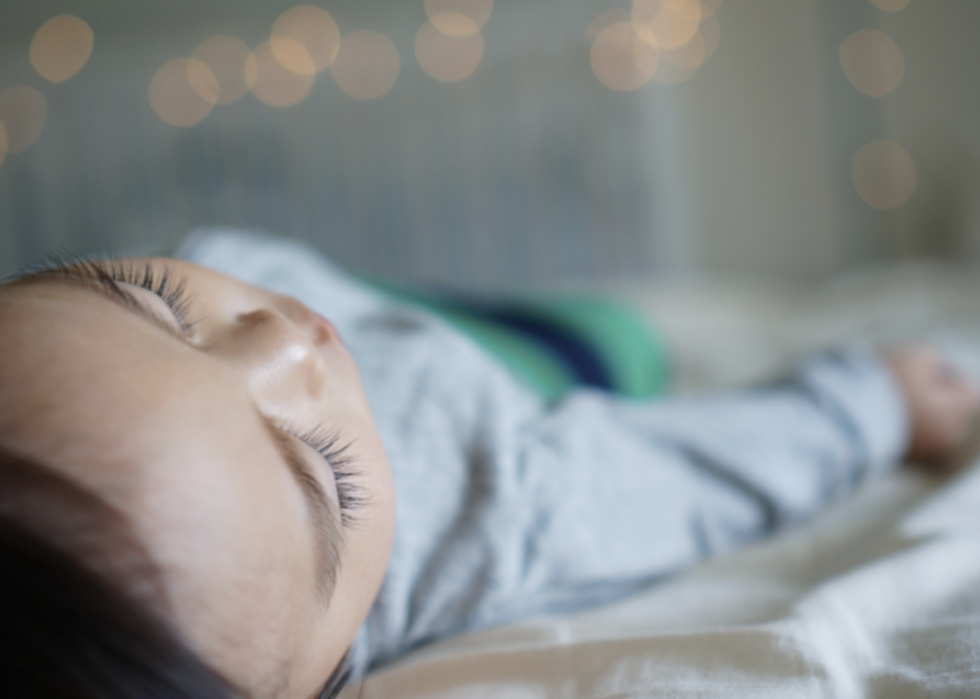 25 / 26
Y: Yaretzi & Yusuf
- Top girls name starting with "Y": Yaretzi
- Name rank: #434 (723 babies born)
- Top boys name starting with "Y": Yusuf
- Name rank: #567 (485 babies born)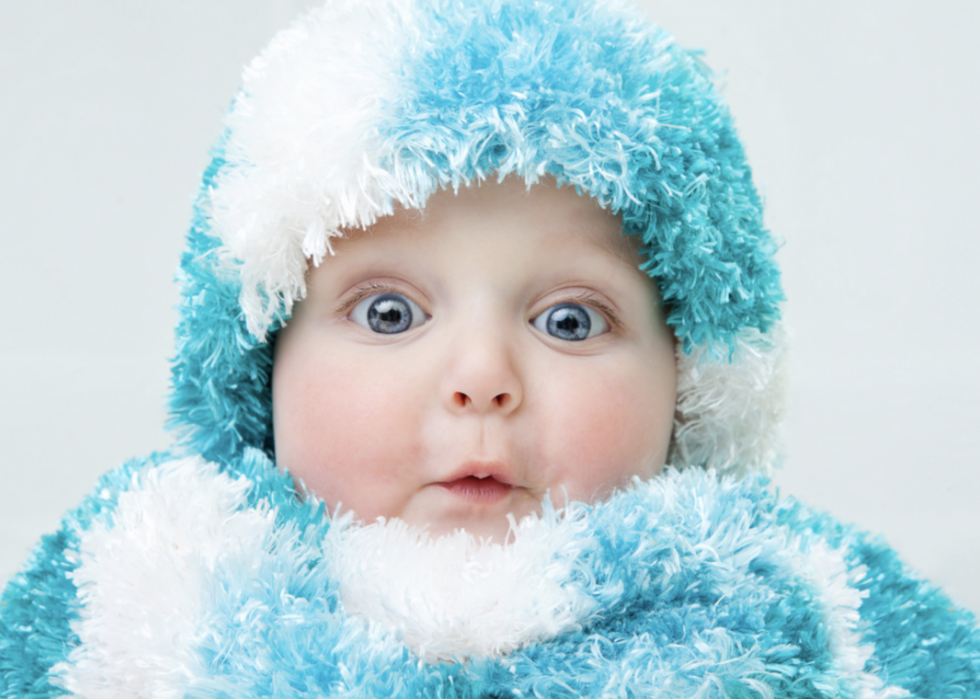 26 / 26
My Good Images // Shutterstock
Z: Zoey & Zachary
- Top girls name starting with "Z": Zoey
- Name rank: #29 (5,899 babies born)
- Top boys name starting with "Z": Zachary
- Name rank: #109 (3,528 babies born)