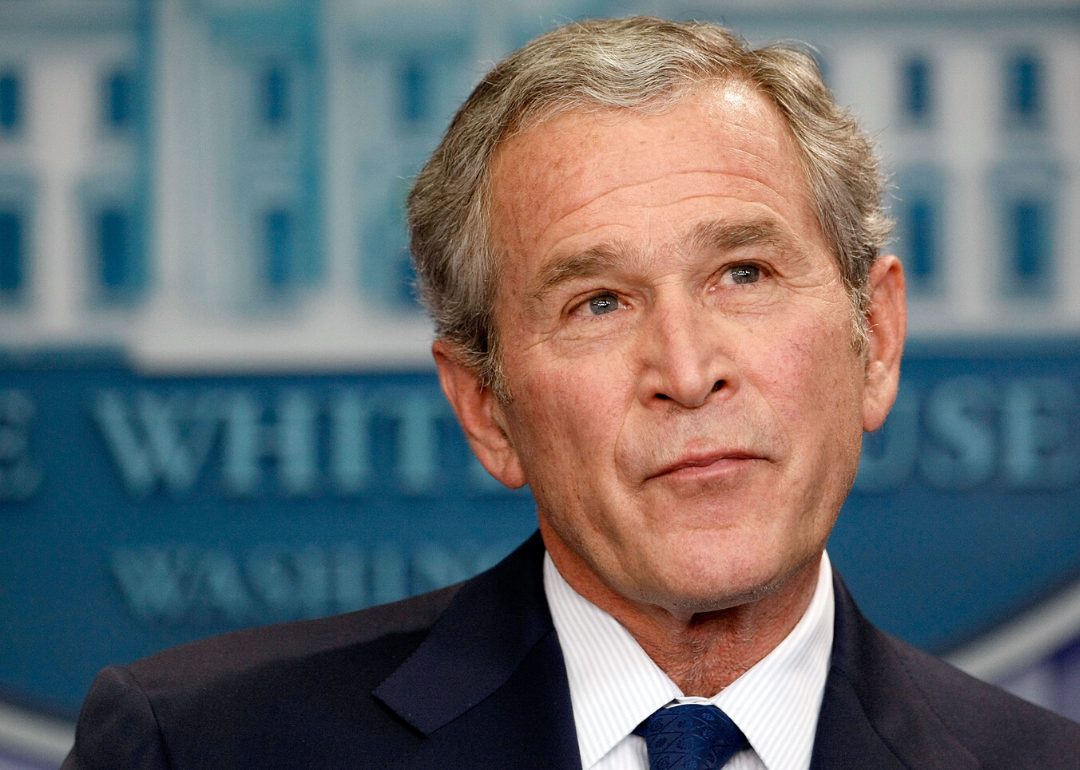 Presidential names ranked by their current popularity
Chip Somodevilla // Getty Images
Presidential names ranked by their current popularity
Presidents loom large in the American consciousness. Elections occur once every four years, and campaigning begins well in advance. Advertisements pepper radio and television waves, headlines are full of reports from the campaign trail, and the internet is full of ads and opinions on each candidate. Once a candidate has actually been sworn in, their decisions impact many facets of American life, making it almost impossible for Americans not to have a relatively high level of awareness of, at the very least, their president's first name.
So when it comes time for parents to name their children, it is no surprise that some turn to presidential names, perhaps hoping their children will grow up to occupy stations of similar prestige and import to their predecessors.
But not all presidential names are valued equally. Stacker used the Social Security Administration's Baby Names database to rank the 32 first names of U.S. presidents by their popularity in 2019 and found that the reputation of the president with the same name did not always correspond to how popular the name is today. For example, none of the presidents with the most popular presidential name—William—are remembered as particularly excellent presidents but still come out far ahead in name rankings than presidents with more aspirational legacies, such as Abraham Lincoln.
One factor is that other famous Americans share the same name as these ex-presidents. To wit, Warren Harding is hardly remembered as America's best president, but Warren Buffett is a widely respected investor, and one of the richest people in the world. Other names simply fall out of fashion, as with Millard, the least popular presidential name.
Click through for a look at the most popular presidential names parents give their children today.
You may also like: Baby Names Inspired by the Winter Holidays of the World