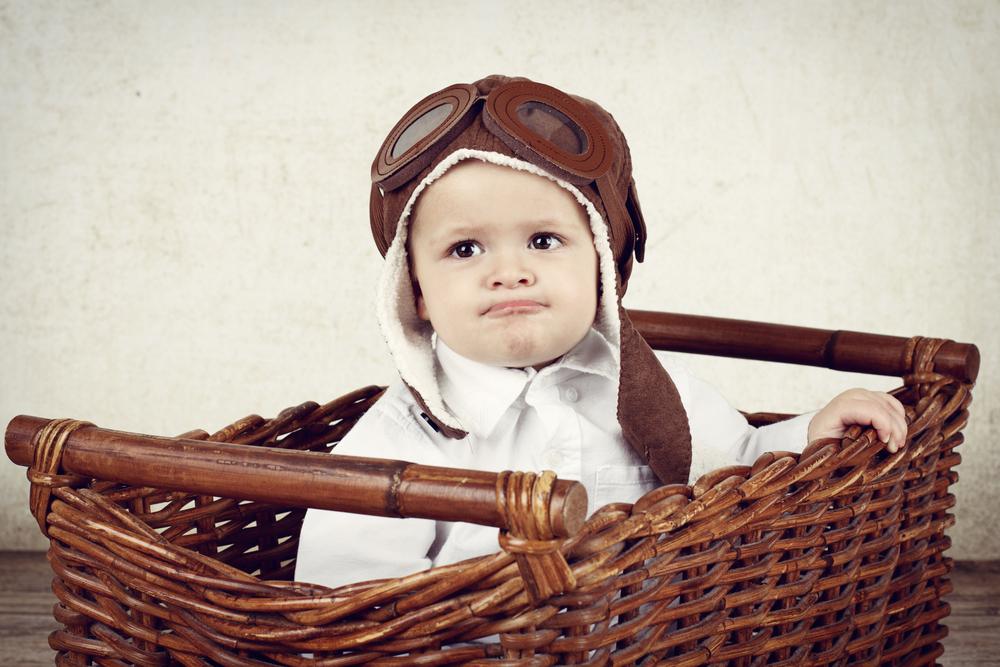 Vintage baby names that rocked the 1920s
Vintage baby names that rocked the 1920s
Though many refer to it as the Roaring Twenties, growing up in this decade wasn't totally glamorous. Often called the Greatest Generation, babies born in the early 20s were born after World War I and grew up during the Great Depression. But, they weren't old enough to fight during World War II. Then followed the Silent Generation, a more cautious group born at the end of the 20s. Men born around this time would be young adults when it came time for the Korean and Vietnam War. While their parents enjoyed the height of American consumerism, the children of this time faced unique hardships.
Mothers of '20s babies were able to vote in national elections for the first time, and their kids grew up alongside future presidents Jimmy Carter and George H.W. Bush. George and James are pretty high on this list, and more of these popular baby names are still common today.
Using data from the Social Security Administration, Stacker has organized the 50 most popular male and female names of these 20s babies, plus how each of those names ranks in the year 2016. Many of these names have remained popular for over 90 years.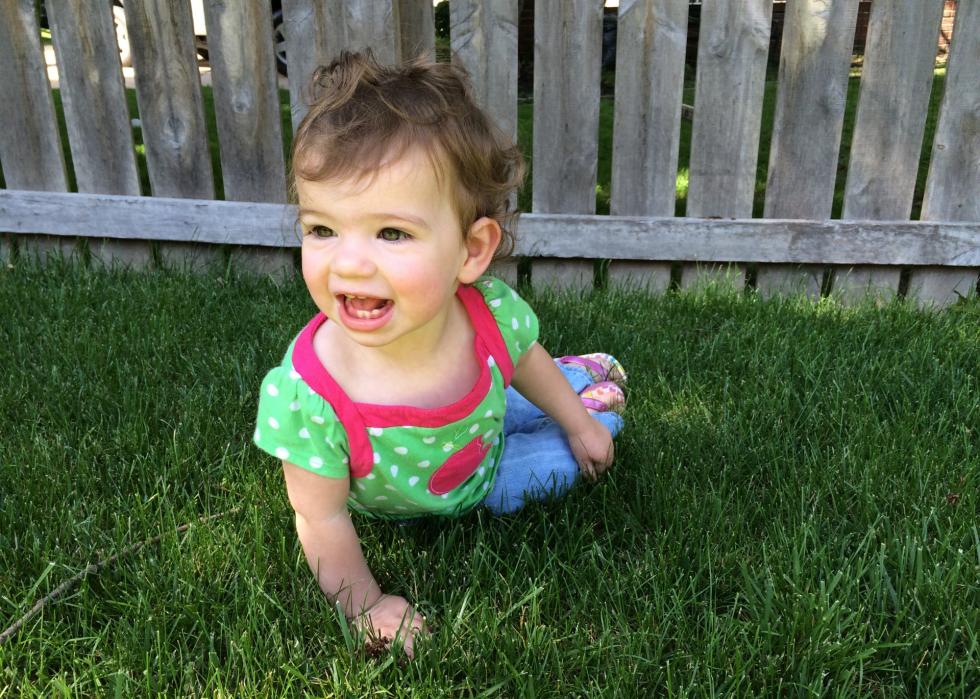 1 / 100
#50 Girl: Dolores
Rank in the 1920s: #50
Average annual births in the 1920s: 5,198.6
Rank in 2016: #3,226
Births in 2016: 50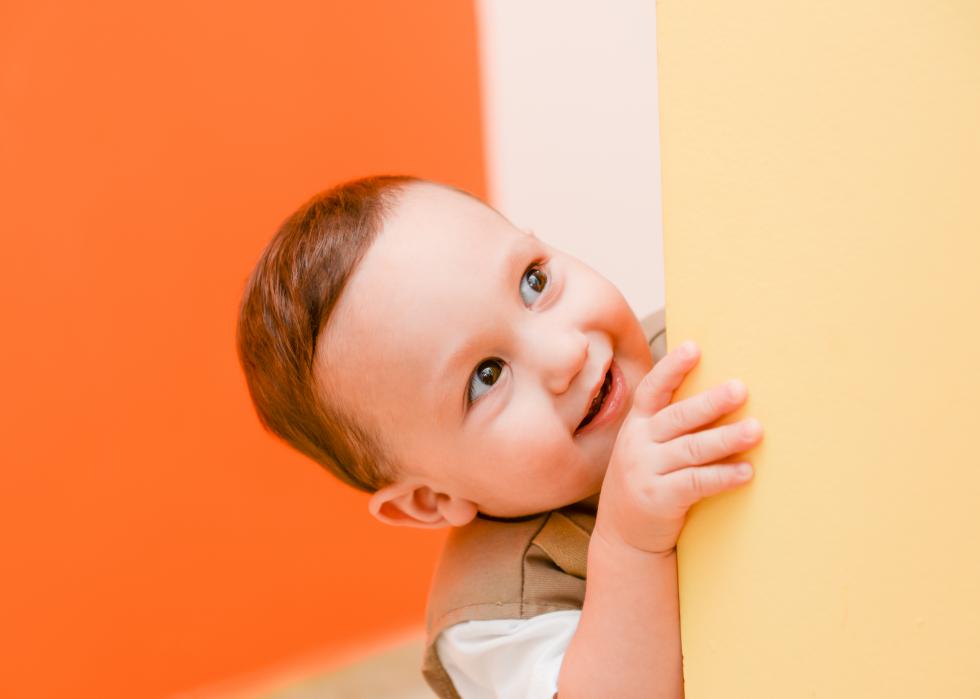 2 / 100
#50 Boy: Marvin
Rank in the 1920s: #50
Average annual births in the 1920s: 3,958.9
Rank in 2016: #544
Births in 2016: 529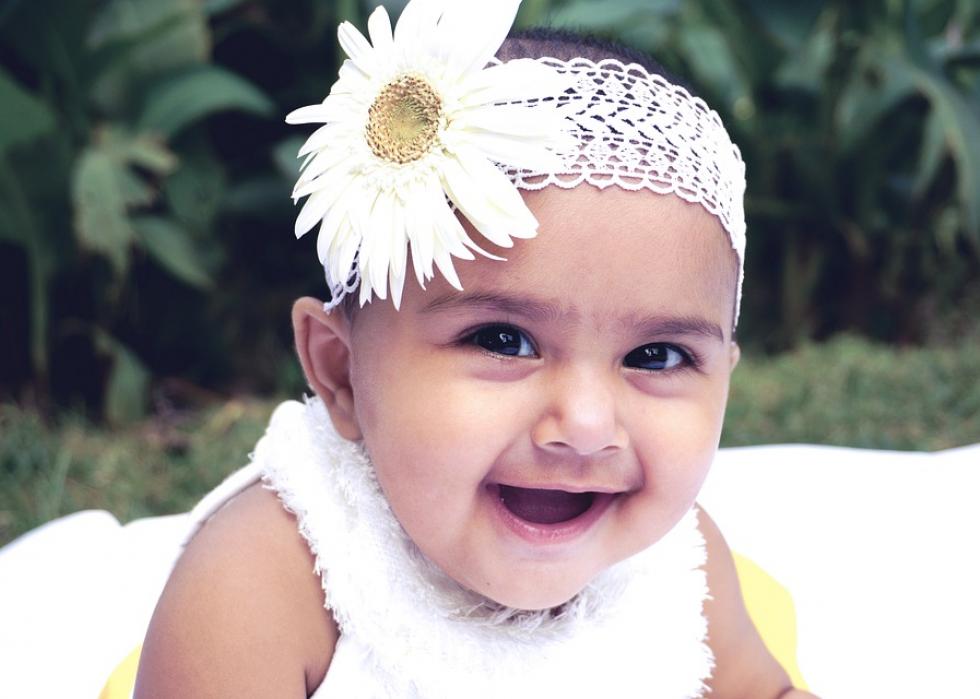 3 / 100
#49 Girl: Gloria
Rank in the 1920s: #49
Average annual births in the 1920s: 6,285.4
Rank in 2016: #550
Births in 2016: 563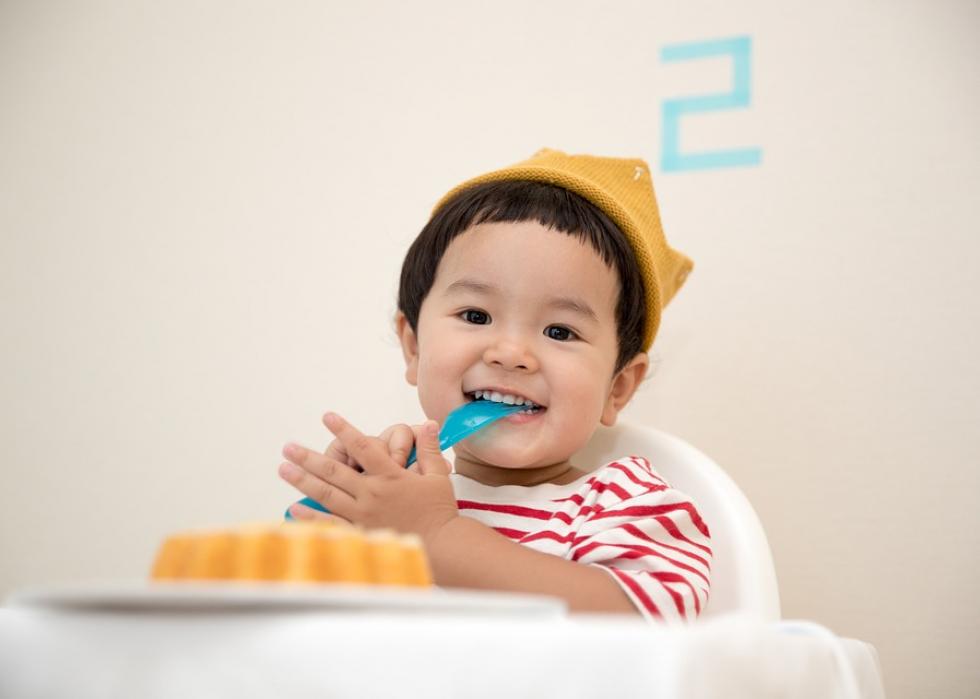 4 / 100
#49 Boy: Melvin
Rank in the 1920s: #49
Average annual births in the 1920s: 4,057.6
Rank in 2016: #738
Births in 2016: 328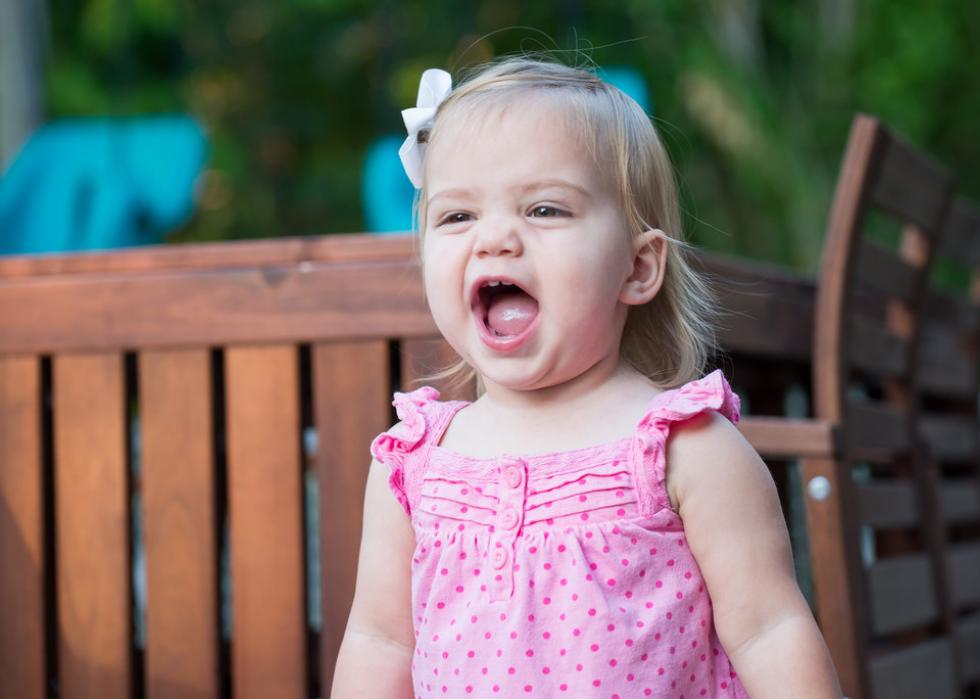 5 / 100
Donnie Ray Jones // Flickr
#48 Girl: Lorraine
Rank in the 1920s: #48
Average annual births in the 1920s: 4,993.8
Rank in 2016: #1,557
Births in 2016: 143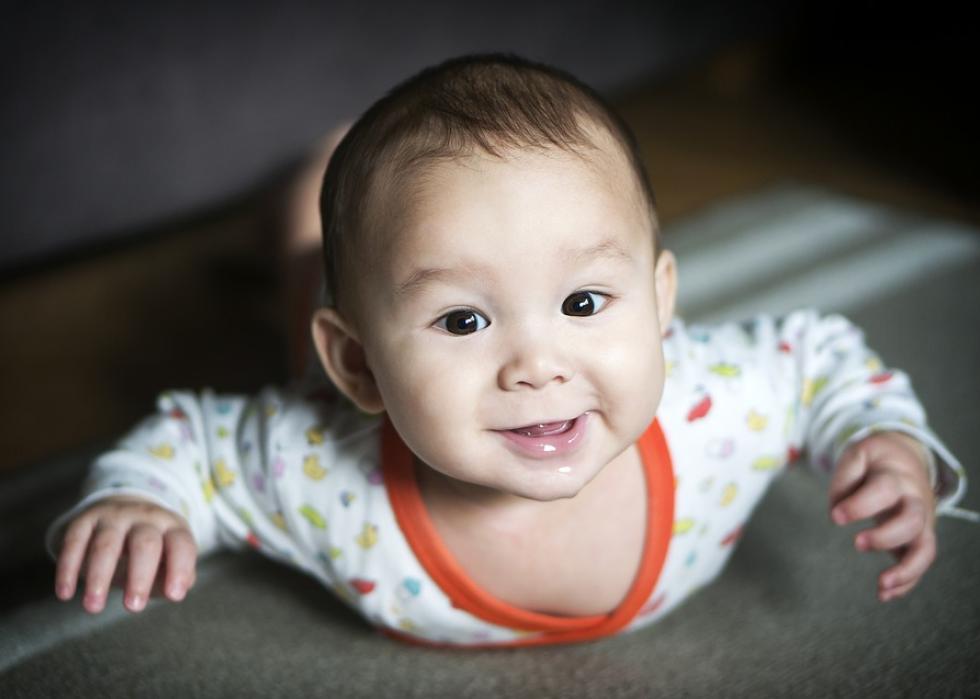 6 / 100
#48 Boy: Billy
Rank in the 1920s: #48
Average annual births in the 1920s: 4,209.9
Rank in 2016: #865
Births in 2016: 258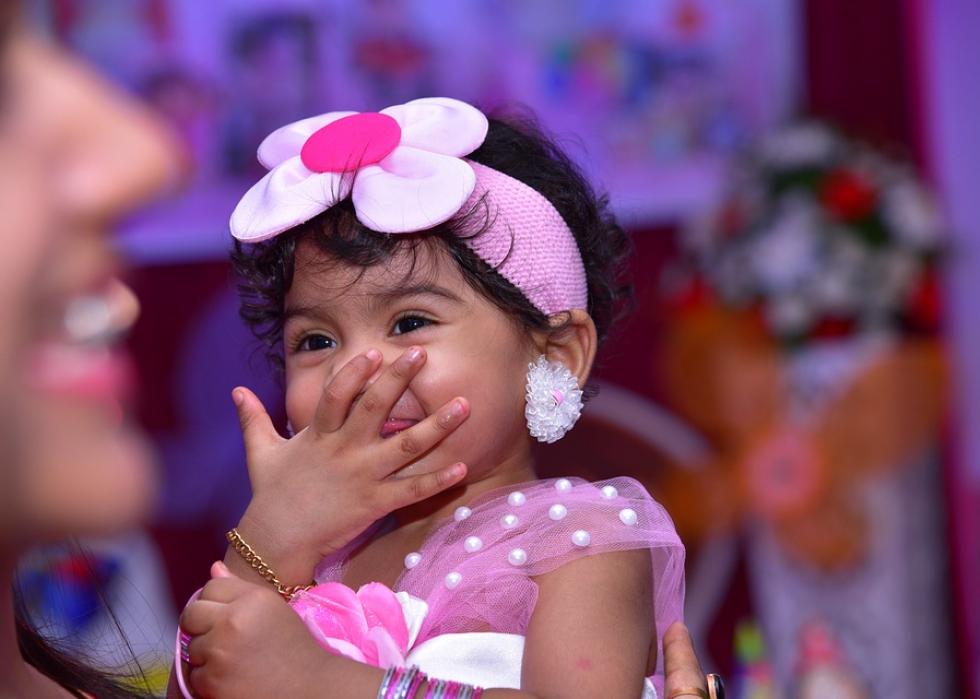 7 / 100
#47 Girl: Rita
Rank in the 1920s: #47
Average annual births in the 1920s: 5,058.6
Rank in 2016: #1,185
Births in 2016: 209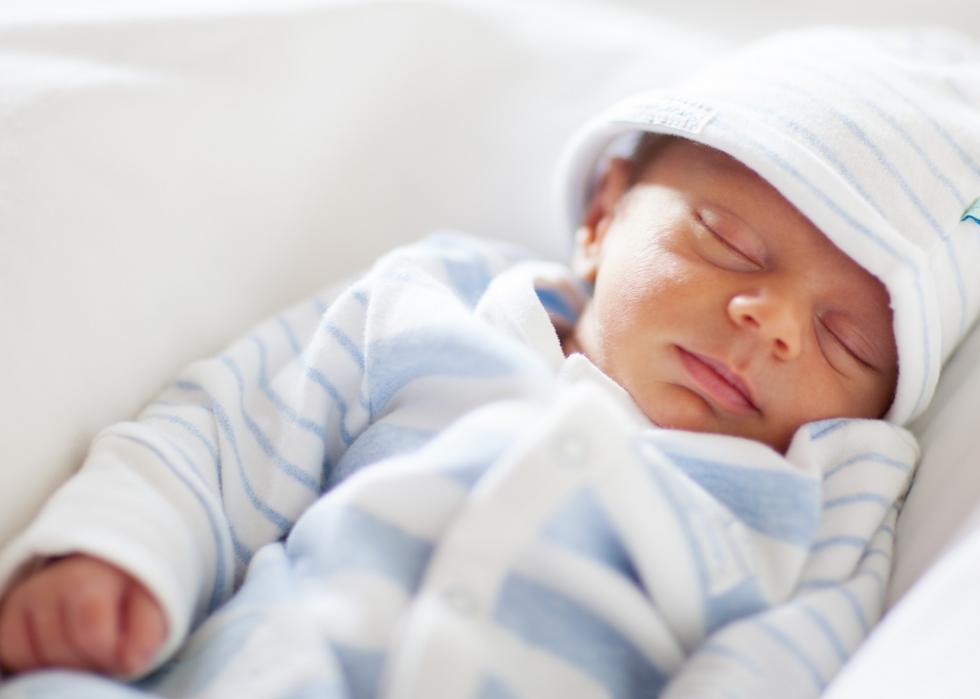 8 / 100
#47 Boy: Bernard
Rank in the 1920s: #47
Average annual births in the 1920s: 4,240.8
Rank in 2016: #1,163
Births in 2016: 163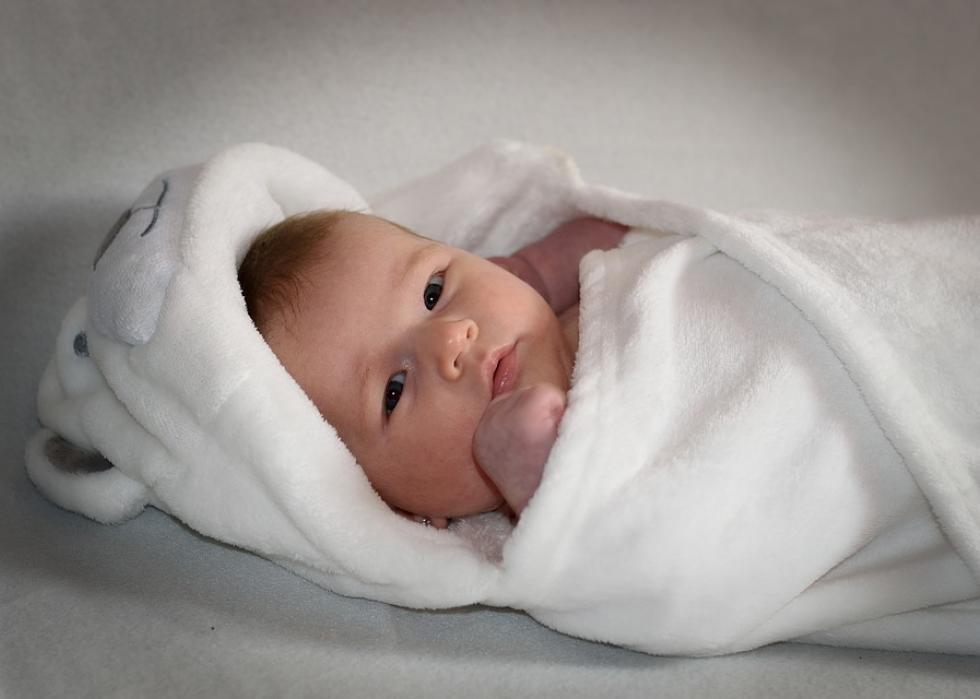 9 / 100
#46 Girl: Marion
Rank in the 1920s: #46
Average annual births in the 1920s: 5,517.7
Rank in 2016: #1,449
Births in 2016: 158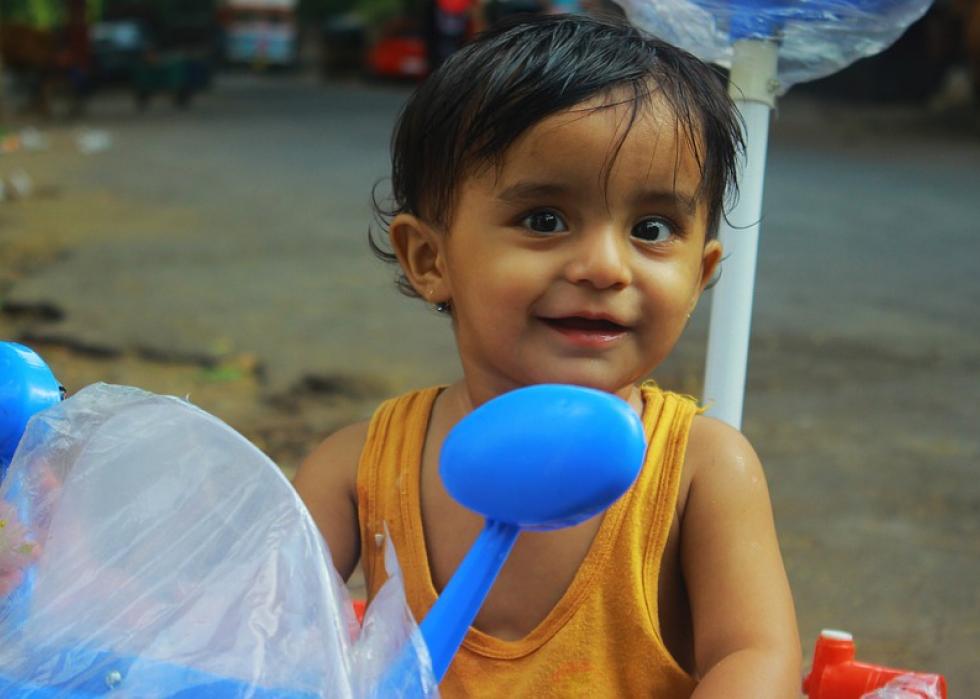 10 / 100
#46 Boy: Samuel
Rank in the 1920s: #46
Average annual births in the 1920s: 4,336.7
Rank in 2016: #21
Births in 2016: 10,492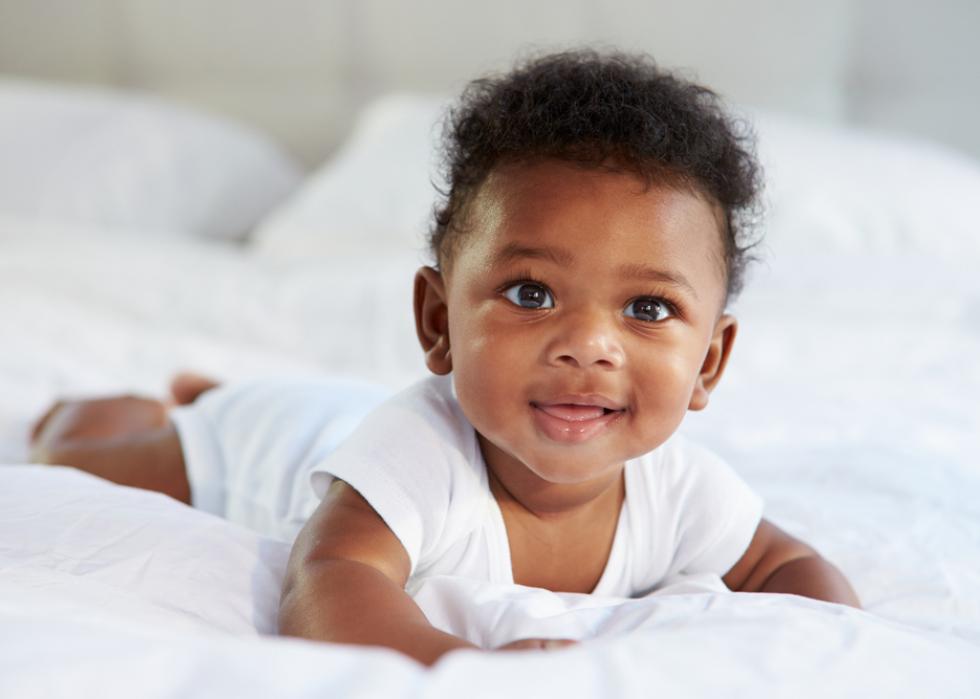 11 / 100
Monkey Business Images // Shutterstock
#45 Girl: Bernice
Rank in the 1920s: #45
Average annual births in the 1920s: 5,583.8
Rank in 2016: #3,089
Births in 2016: 53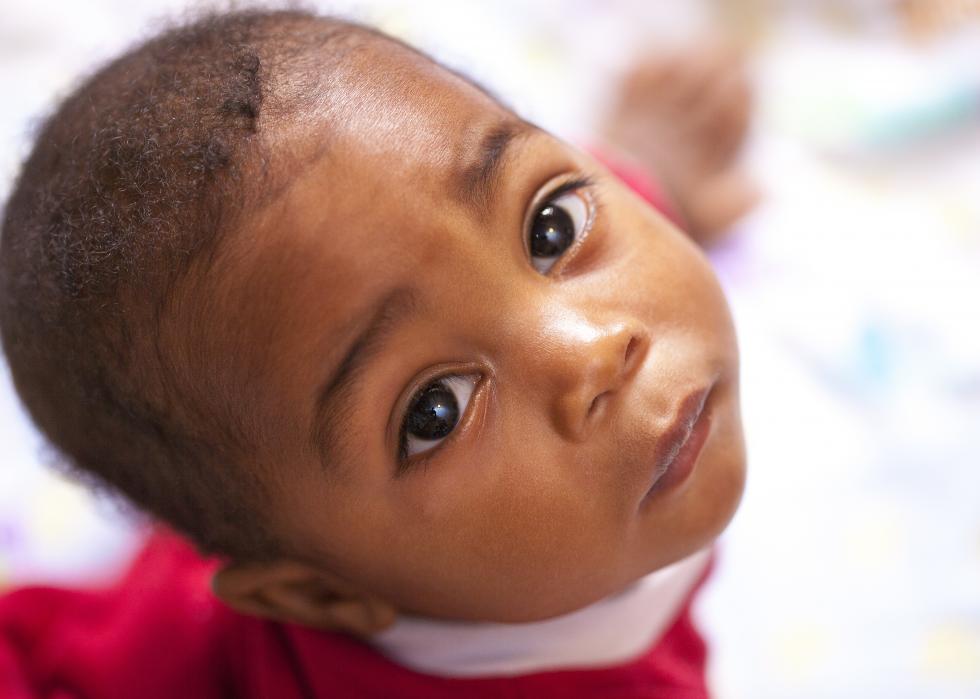 12 / 100
#45 Boy: Daniel
Rank in the 1920s: #45
Average annual births in the 1920s: 4,342.
Rank in 2016: #13
Births in 2016: 12,839


 
13 / 100
#44 Girl: Hazel
Rank in the 1920s: #44
Average annual births in the 1920s: 5,898.4
Rank in 2016: #52
Births in 2016: 4,634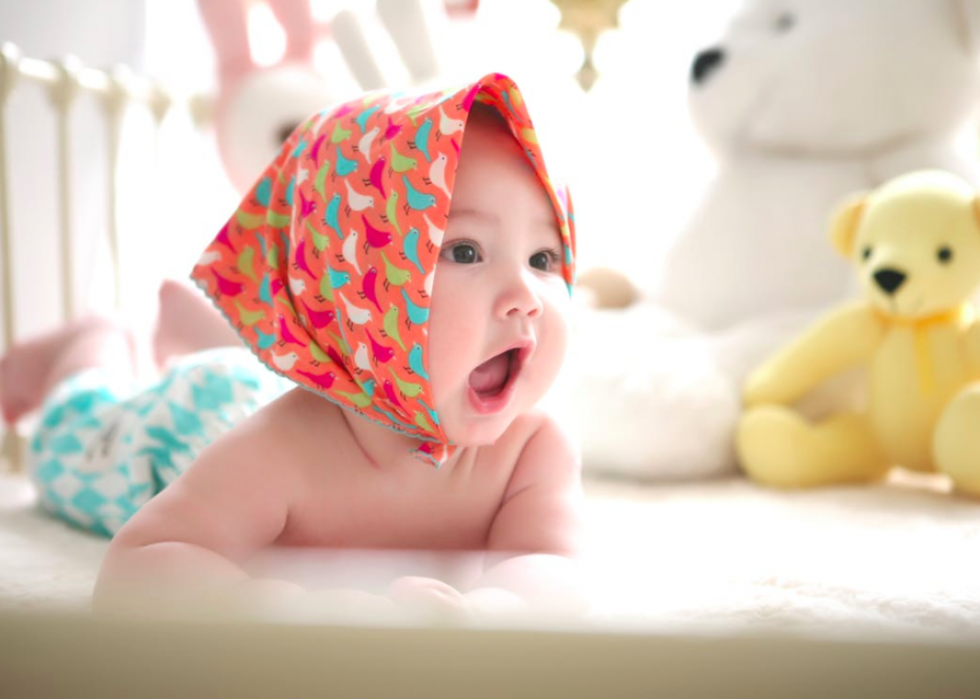 14 / 100
#44 Boy: Gerald
Rank in the 1920s: #44
Average annual births in the 1920s: 4,452.5
Rank in 2016: #812
Births in 2016: 283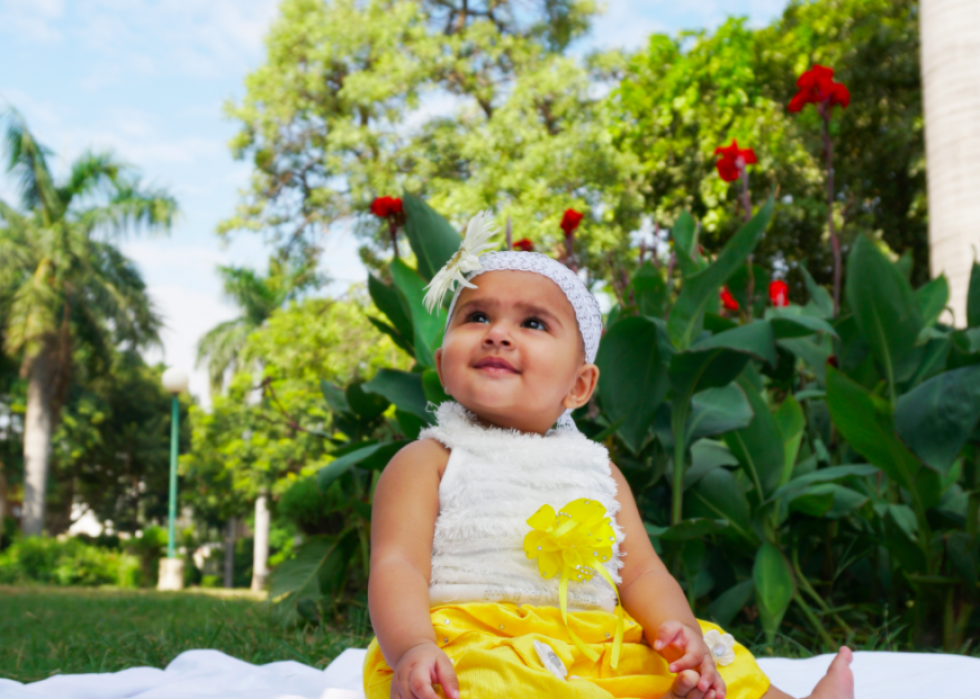 15 / 100
#43 Girl: June
Rank in the 1920s: #43
Average annual births in the 1920s: 5,648.1
Rank in 2016: #268
Births in 2016: 1,180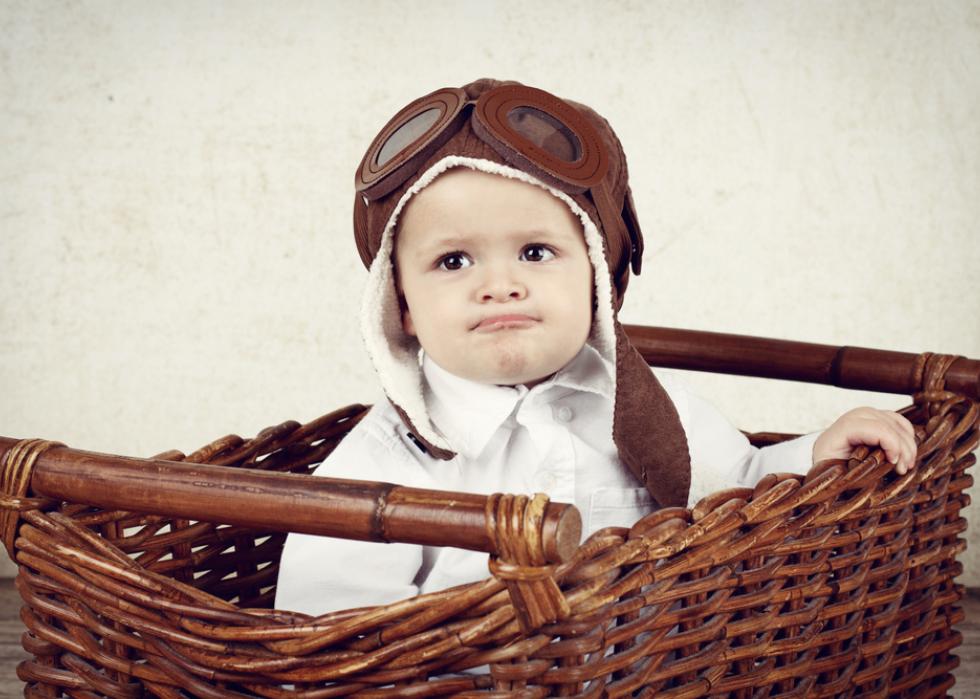 16 / 100
Roman Sorkin // Shutterstock
#43 Boy: Norman
Rank in the 1920s: #43
Average annual births in the 1920s: 4,935.7
Rank in 2016: #1,085
Births in 2016: 180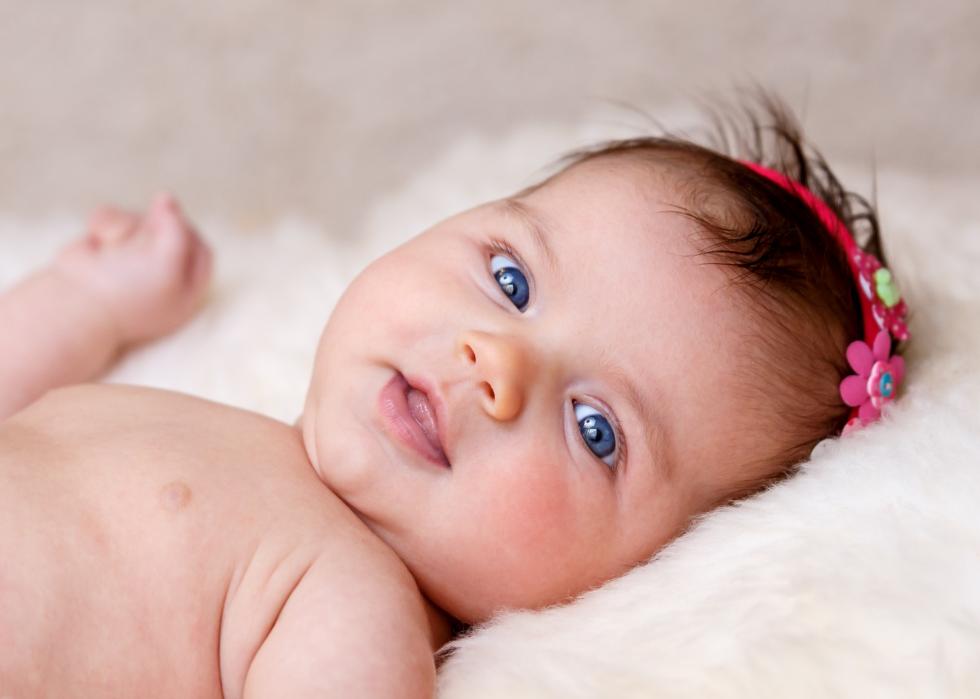 17 / 100
#42 Girl: Grace
Rank in the 1920s: #42
Average annual births in the 1920s: 6,006.1
Rank in 2016: #19
Births in 2016: 7,531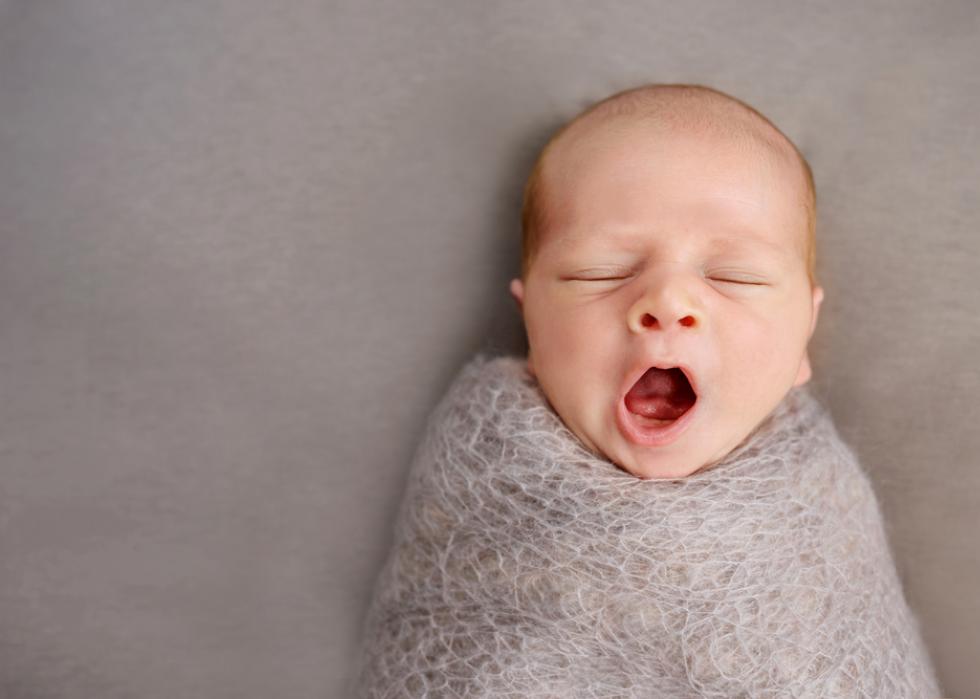 18 / 100
Vasiuk Iryna // Shutterstock
#42 Boy: Stanley
Rank in the 1920s: #42
Average annual births in the 1920s: 4,945.5
Rank in 2016: #682
Births in 2016: 364


 
19 / 100
#41 Girl: Patricia
Rank in the 1920s: #41
Average annual births in the 1920s: 7,473.7
Rank in 2016: #745
Births in 2016: 380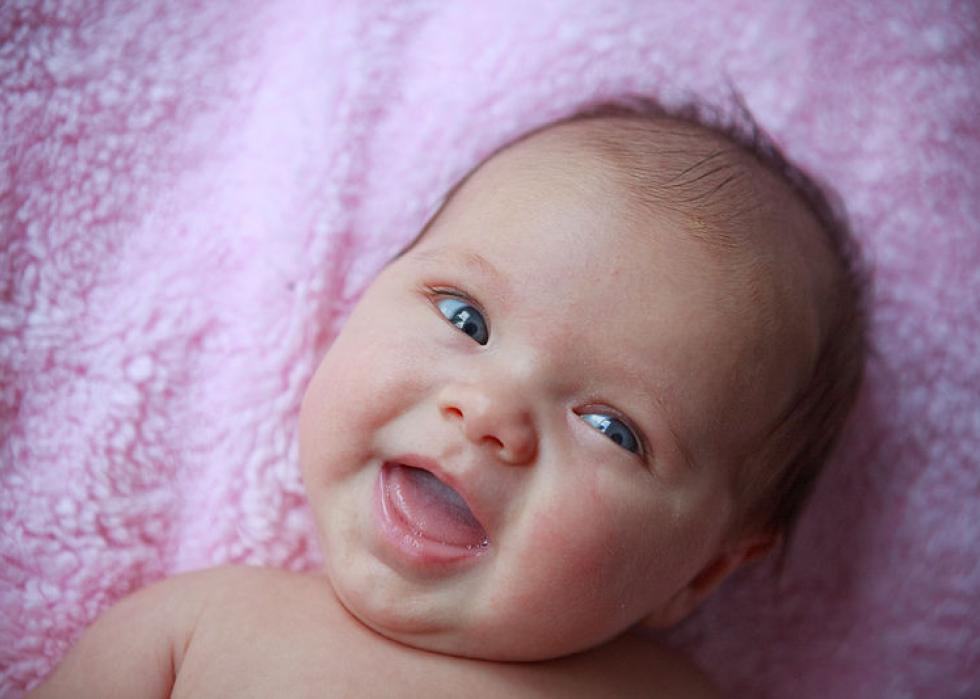 20 / 100
Kenny Louie // Wikimedia Commons
#41 Boy: Anthony
Rank in the 1920s: #41
Average annual births in the 1920s: 5,005.5
Rank in 2016: #30
Births in 2016: 9,815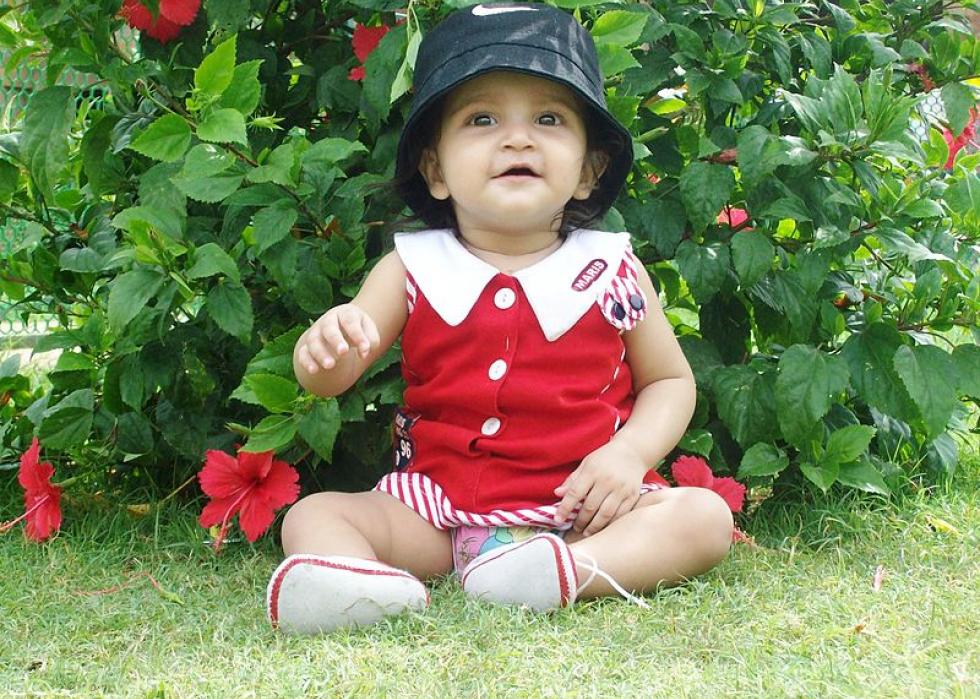 21 / 100
InfoShri // Wikimedia Commons
#40 Girl: Phyllis
Rank in the 1920s: #40
Average annual births in the 1920s: 6,186.7
Rank in 2016: #6,104
Births in 2016: 21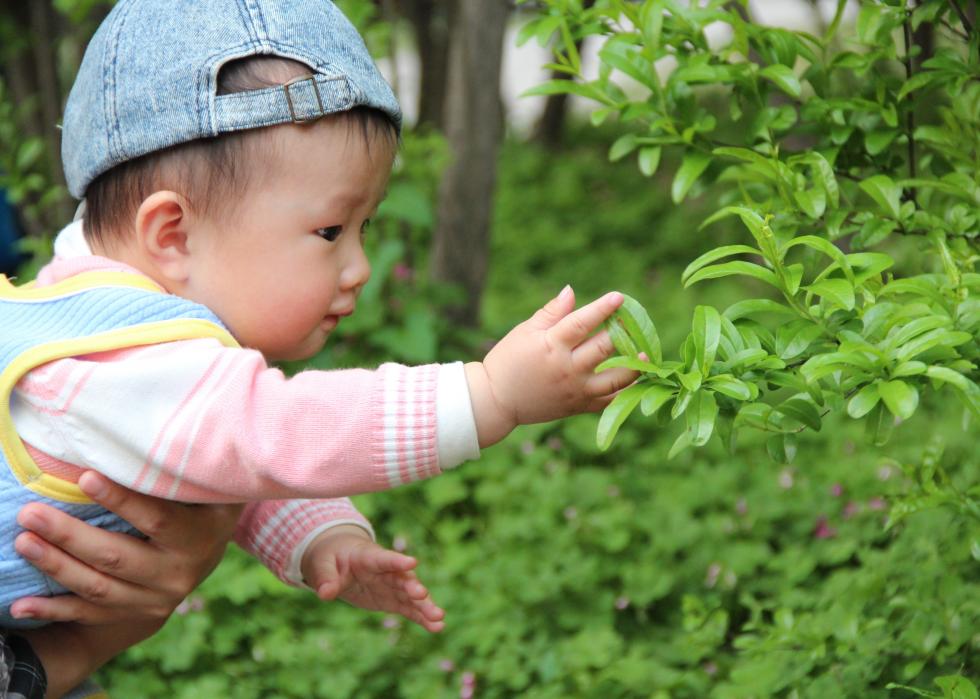 22 / 100
#40 Boy: Alfred
Rank in the 1920s: #40
Average annual births in the 1920s: 5,015.8
Rank in 2016: #844
Births in 2016: 263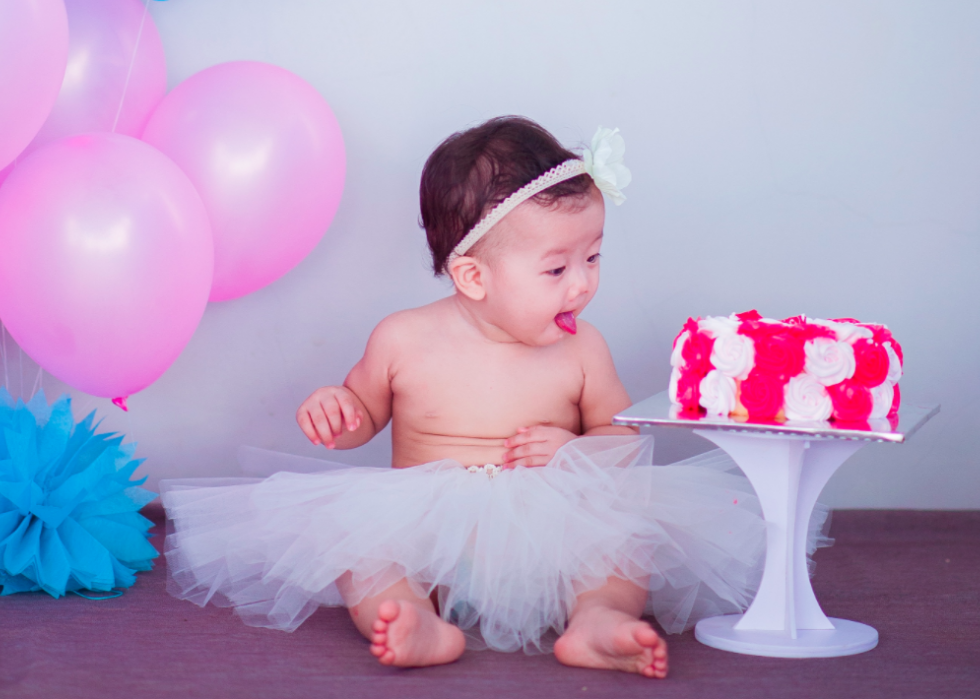 23 / 100
#39 Girl: Edith
Rank in the 1920s: #39
Average annual births in the 1920s: 6,298.8
Rank in 2016: #488
Births in 2016: 631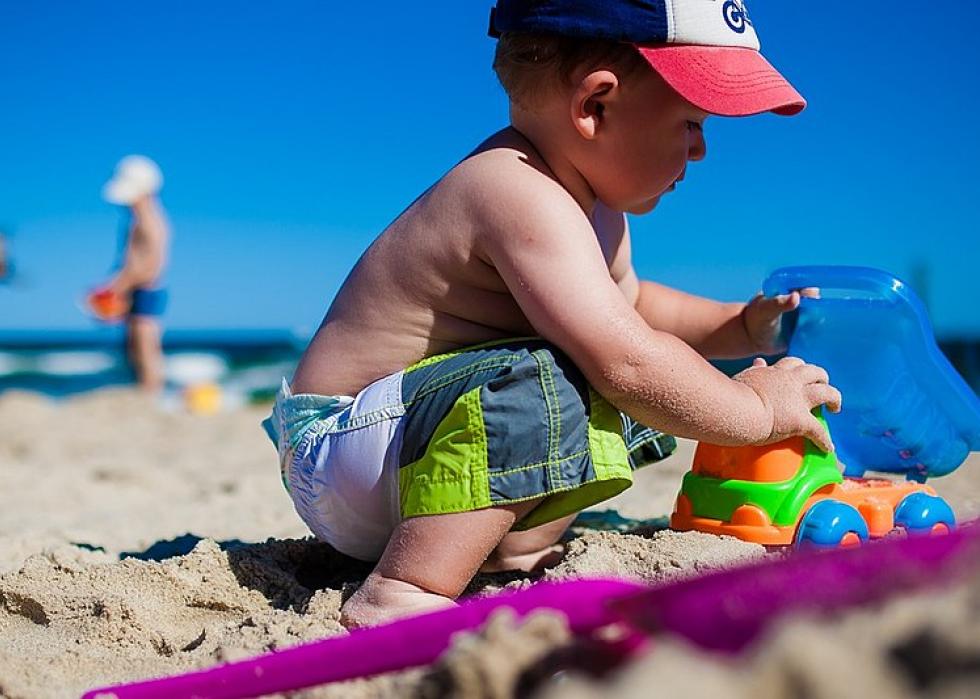 24 / 100
#39 Boy: Ernest
Rank in the 1920s: #39
Average annual births in the 1920s: 5,365.2
Rank in 2016: #976
Births in 2016: 208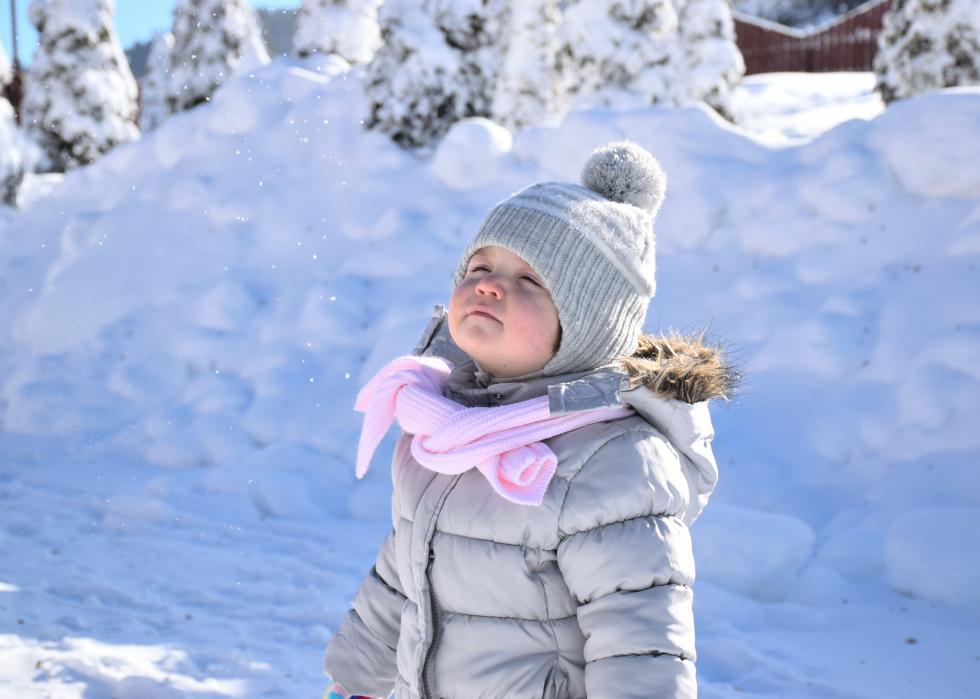 25 / 100
#38 Girl: Ethel
Rank in the 1920s: #38
Average annual births in the 1920s: 6,280.
Rank in 2016: #5,300
Births in 2016: 25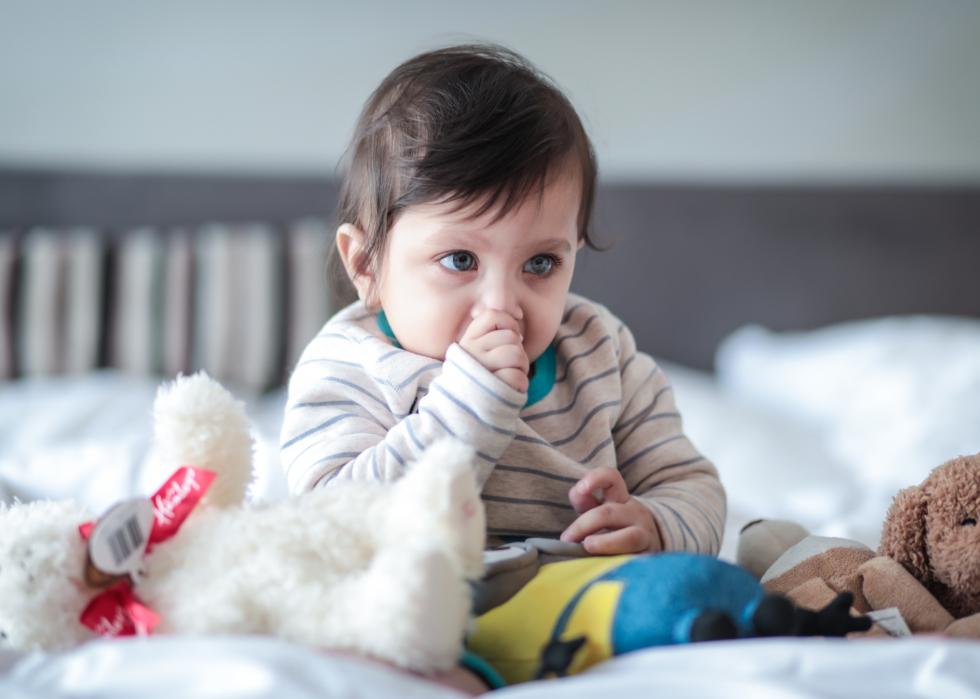 26 / 100
Sidharth Sircar // Pexels
#38 Boy: Leonard
Rank in the 1920s: #38
Average annual births in the 1920s: 5,379.8
Rank in 2016: #600
Births in 2016: 446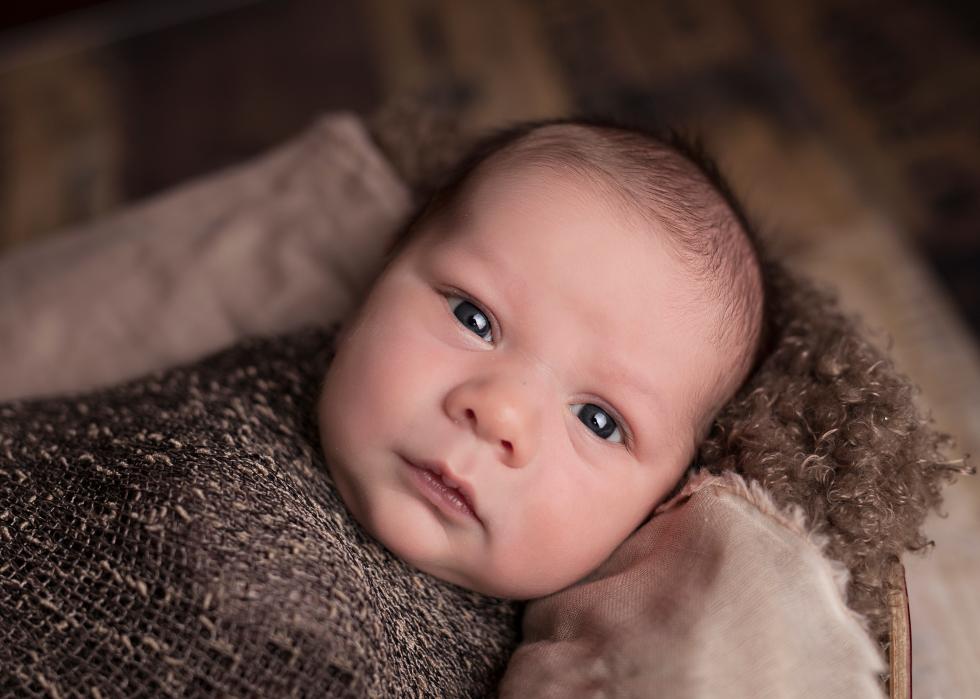 27 / 100
#37 Girl: Lucille
Rank in the 1920s: #37
Average annual births in the 1920s: 6,387.9
Rank in 2016: #284
Births in 2016: 1,122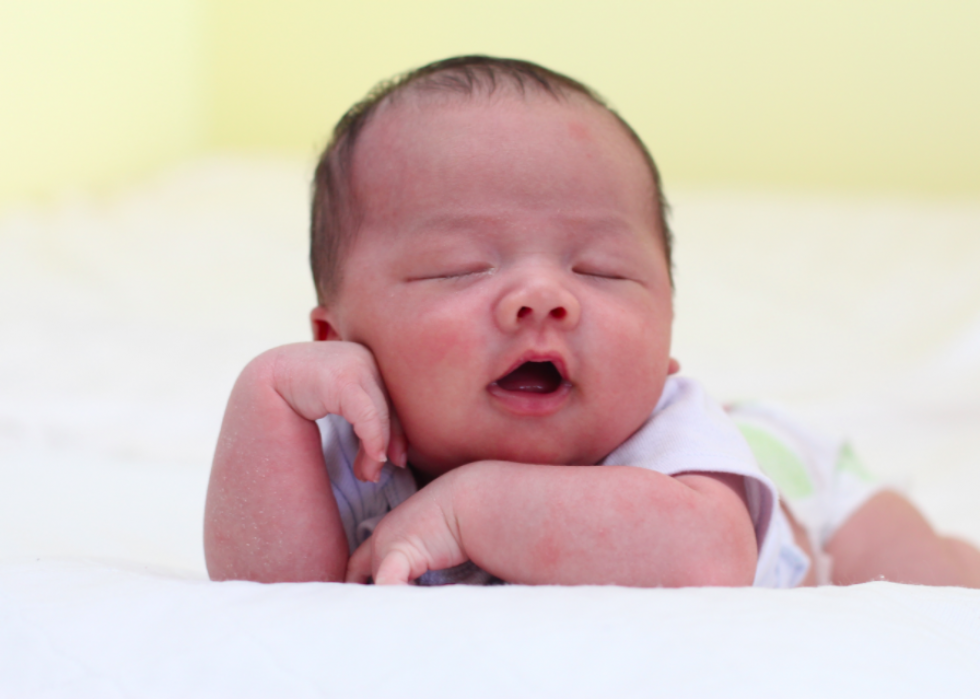 28 / 100
#37 Boy: Herbert
Rank in the 1920s: #37
Average annual births in the 1920s: 5,652.6
Rank in 2016: #1,853
Births in 2016: 80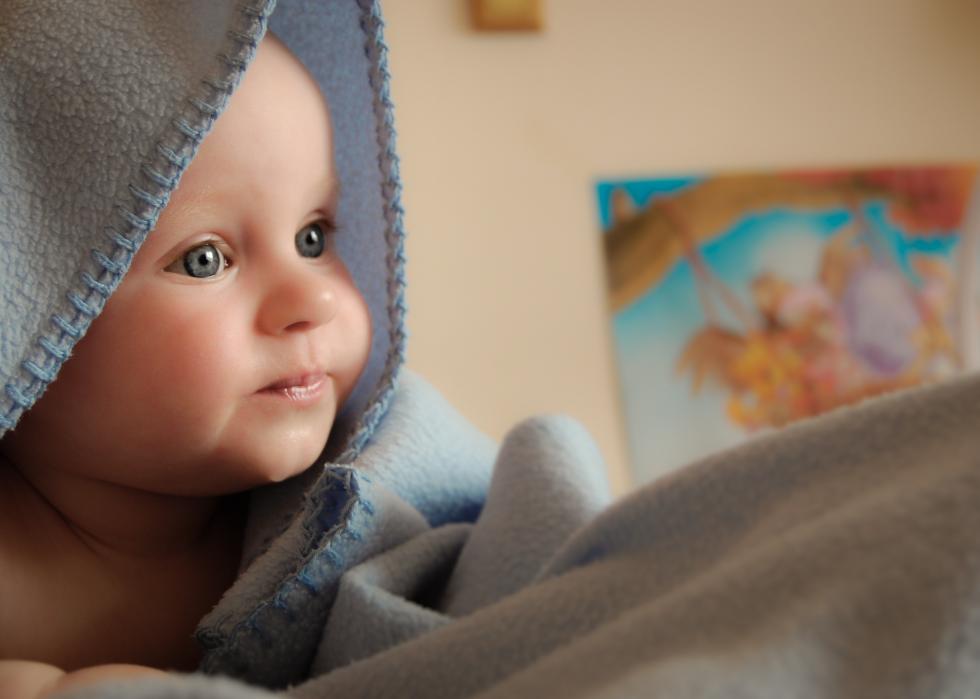 29 / 100
#36 Girl: Pauline
Rank in the 1920s: #36
Average annual births in the 1920s: 6,407.1
Rank in 2016: #2,801
Births in 2016: 61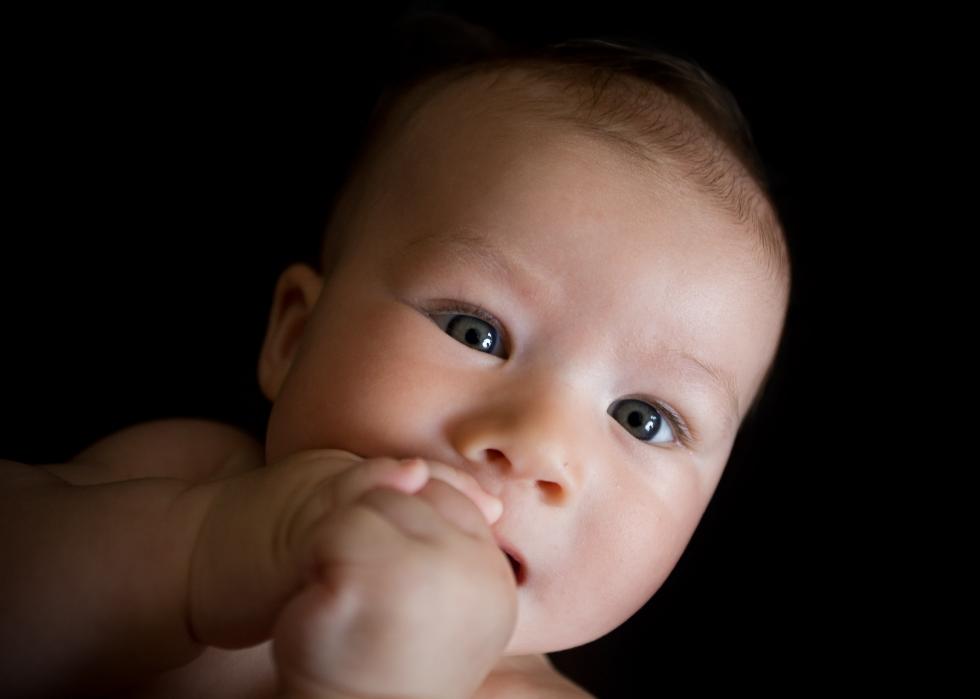 30 / 100
#36 Boy: Lawrence
Rank in the 1920s: #36
Average annual births in the 1920s: 5,686.2
Rank in 2016: #493
Births in 2016: 612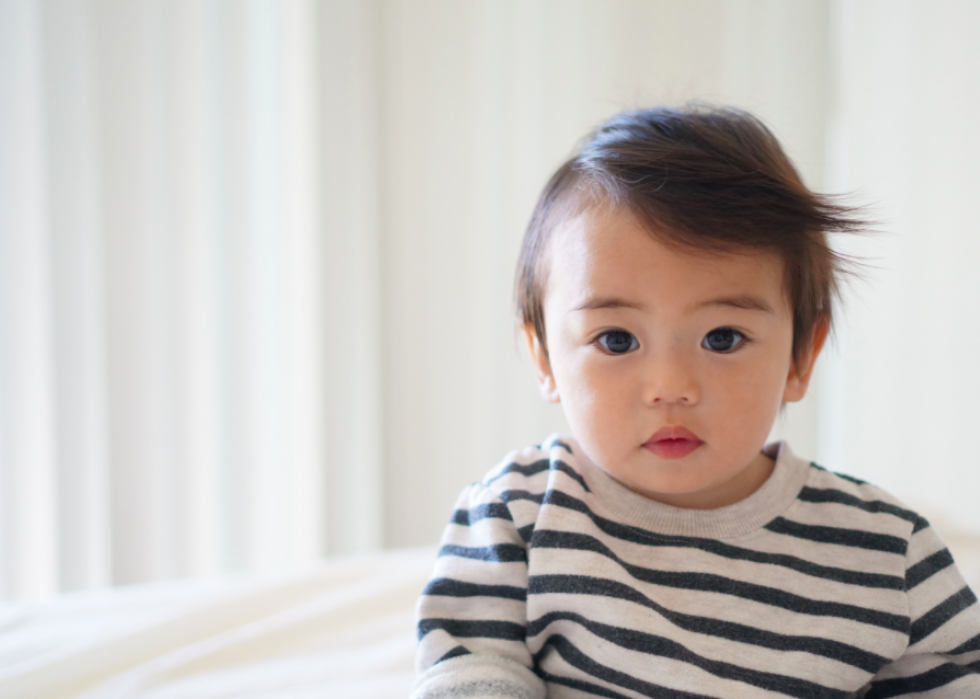 31 / 100
#35 Girl: Norma
Rank in the 1920s: #35
Average annual births in the 1920s: 6,523.8
Rank in 2016: #2,223
Births in 2016: 86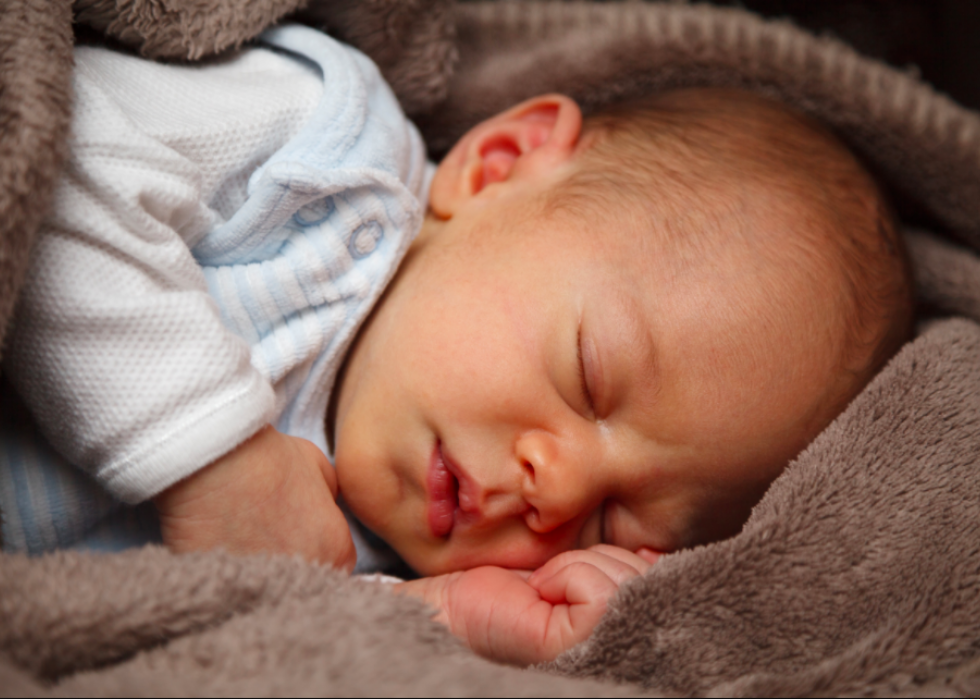 32 / 100
#35 Boy: Francis
Rank in the 1920s: #35
Average annual births in the 1920s: 5,909.2
Rank in 2016: #480
Births in 2016: 636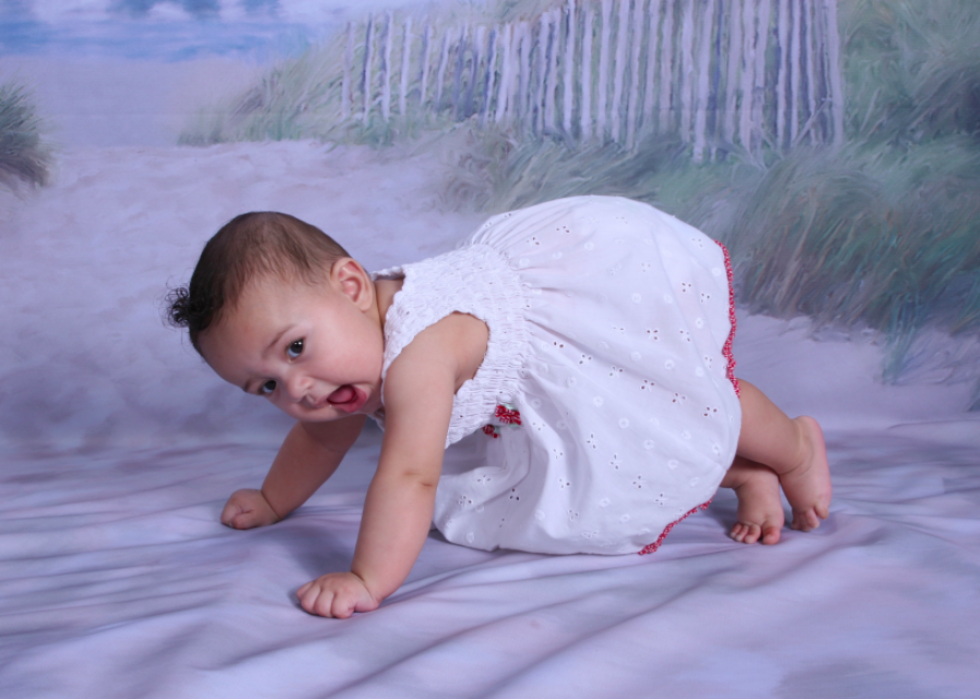 33 / 100
#34 Girl: Edna
Rank in the 1920s: #34
Average annual births in the 1920s: 6,862.7
Rank in 2016: #2,334
Births in 2016: 80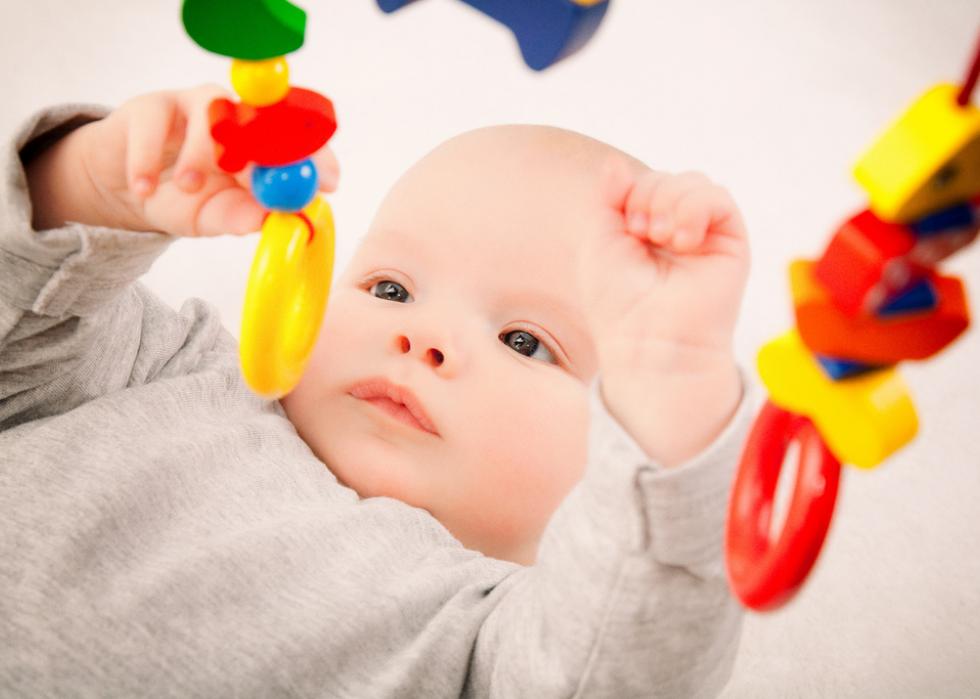 34 / 100
#34 Boy: Joe
Rank in the 1920s: #34
Average annual births in the 1920s: 6,267.1
Rank in 2016: #618
Births in 2016: 431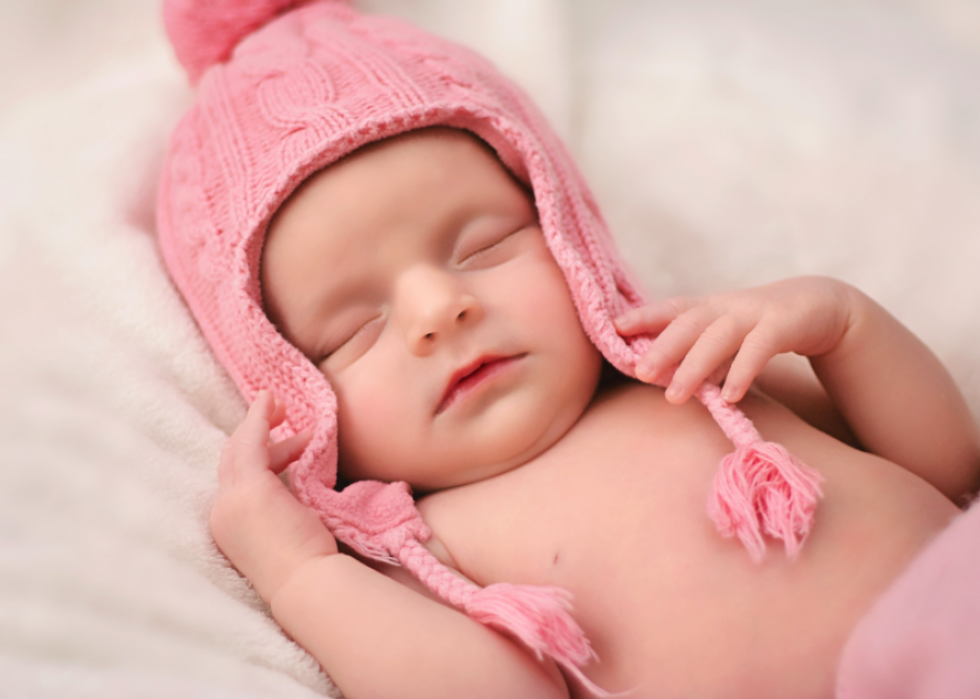 35 / 100
#33 Girl: Thelma
Rank in the 1920s: #33
Average annual births in the 1920s: 6,876.9
Rank in 2016: #4,496
Births in 2016: 32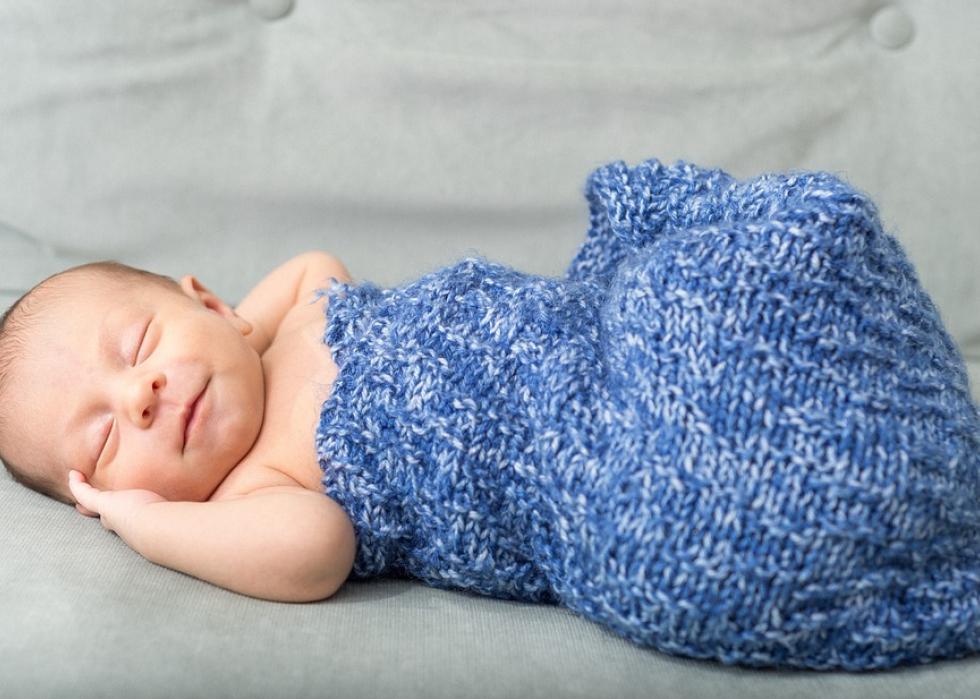 36 / 100
#33 Boy: Fred
Rank in the 1920s: #33
Average annual births in the 1920s: 6,274.
Rank in 2016: #1,539
Births in 2016: 107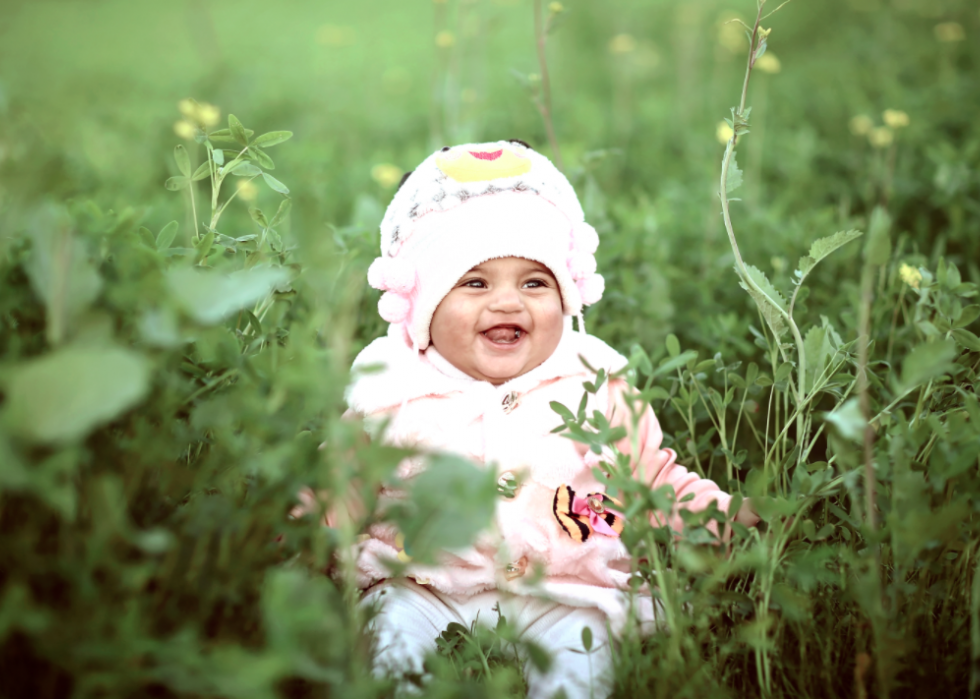 37 / 100
#32 Girl: Josephine
Rank in the 1920s: #32
Average annual births in the 1920s: 6,921.7
Rank in 2016: #114
Births in 2016: 2,766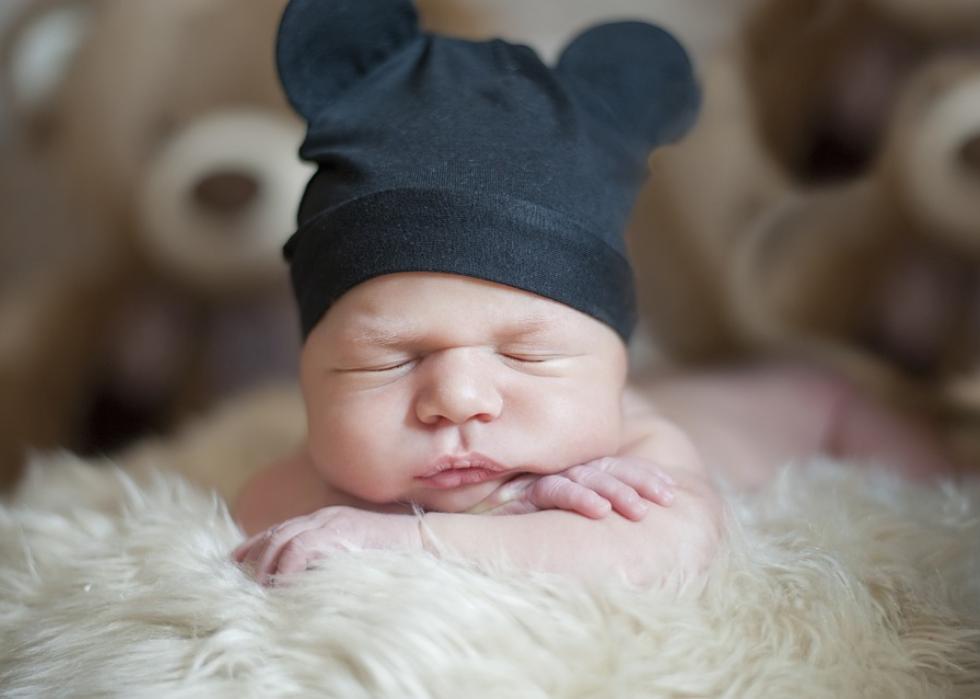 38 / 100
#32 Boy: Roy
Rank in the 1920s: #32
Average annual births in the 1920s: 6,325.8
Rank in 2016: #539
Births in 2016: 536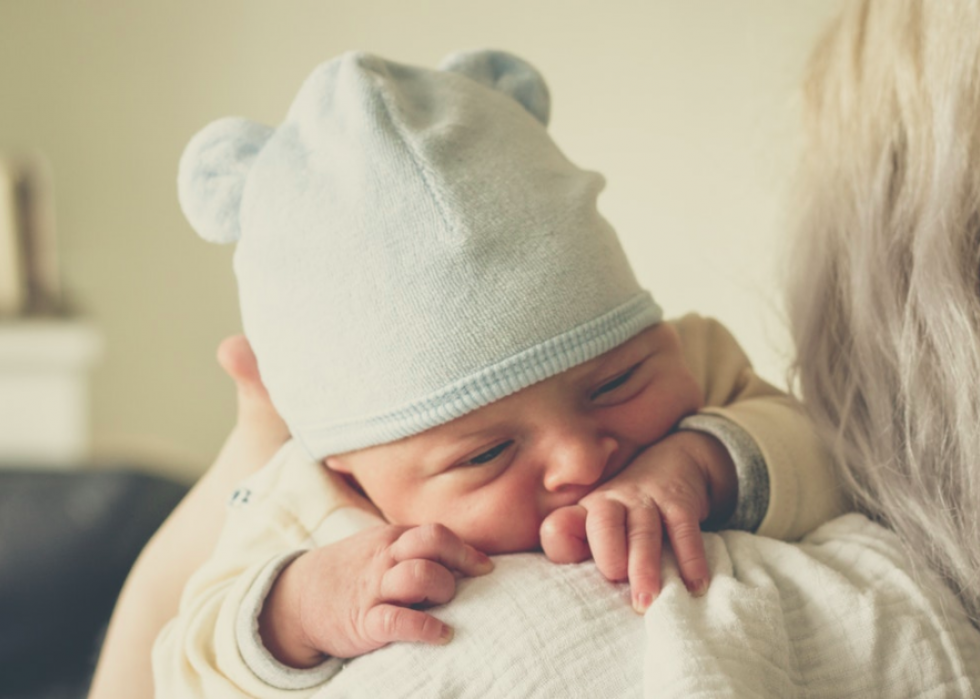 39 / 100
#31 Girl: Annie
Rank in the 1920s: #31
Average annual births in the 1920s: 6,946.3
Rank in 2016: #287
Births in 2016: 1,113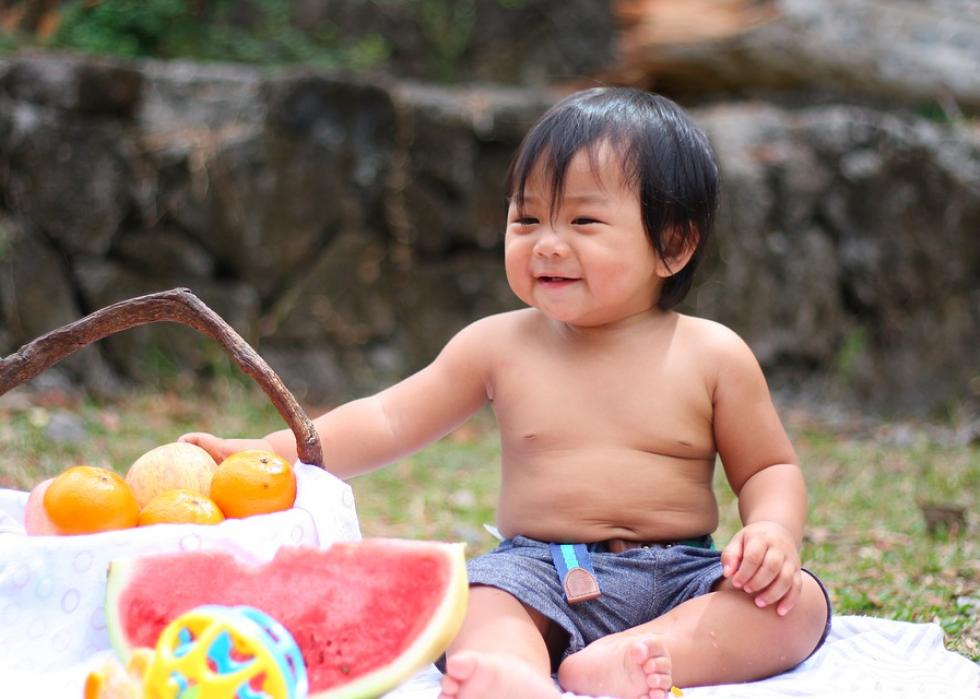 40 / 100
#31 Boy: Earl
Rank in the 1920s: #31
Average annual births in the 1920s: 6,360.2
Rank in 2016: #1,527
Births in 2016: 109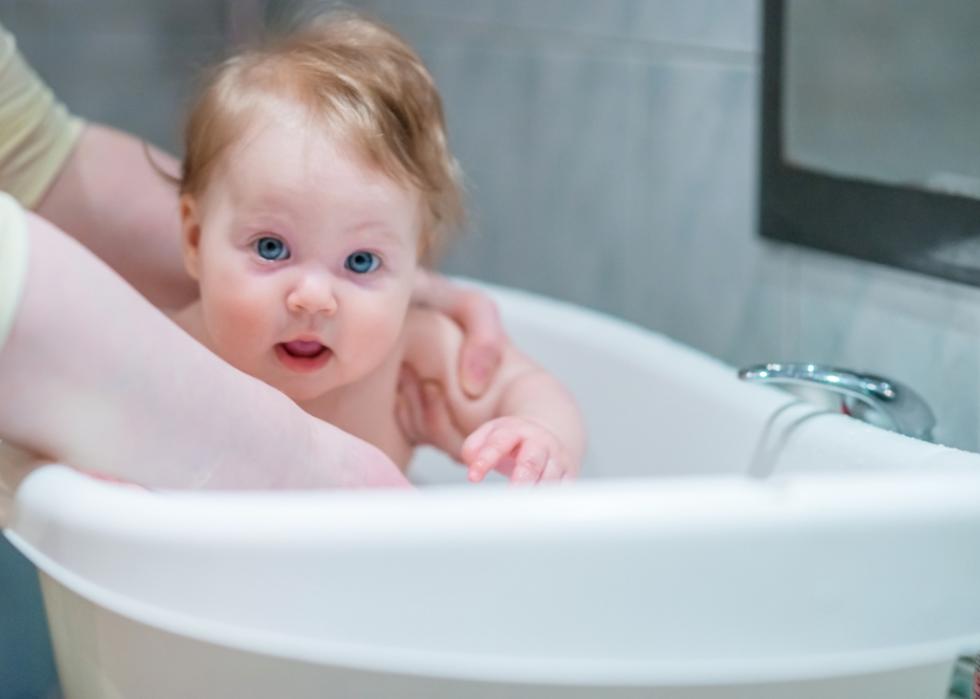 41 / 100
Sveta Lagutina // Shutterstock
#30 Girl: Gladys
Rank in the 1920s: #30
Average annual births in the 1920s: 7,256.1
Rank in 2016: #2,514
Births in 2016: 71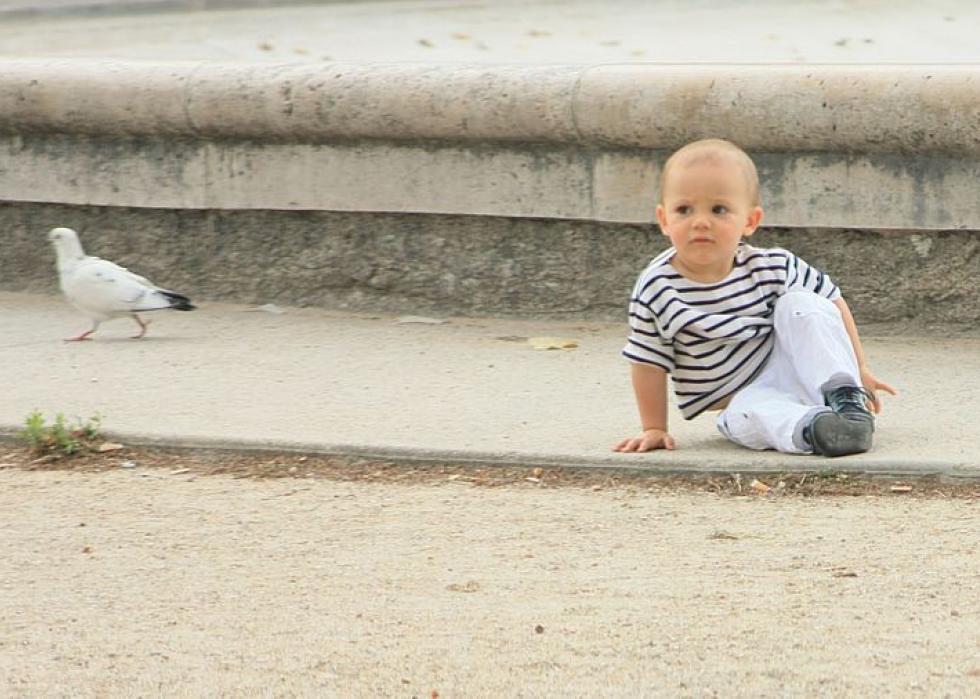 42 / 100
#30 Boy: Clarence
Rank in the 1920s: #30
Average annual births in the 1920s: 6,657.7
Rank in 2016: #1,207
Births in 2016: 155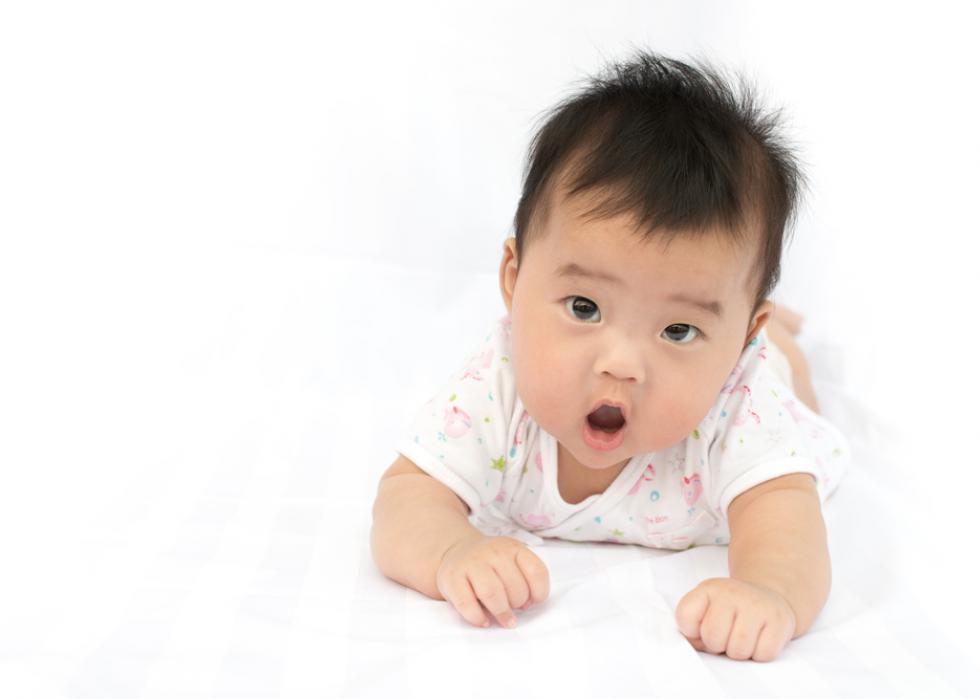 43 / 100
Todsaporn Wattanasupinyo // Shutterstock
#29 Girl: Eleanor
Rank in the 1920s: #29
Average annual births in the 1920s: 7,475.7
Rank in 2016: #41
Births in 2016: 5,100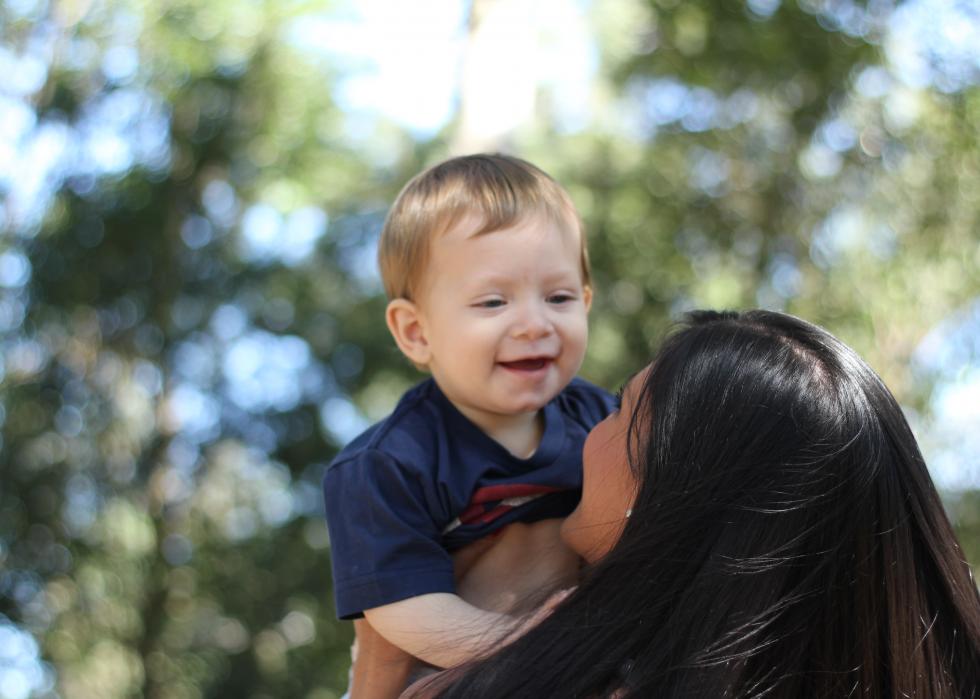 44 / 100
#29 Boy: Louis
Rank in the 1920s: #29
Average annual births in the 1920s: 6,768.9
Rank in 2016: #289
Births in 2016: 1,239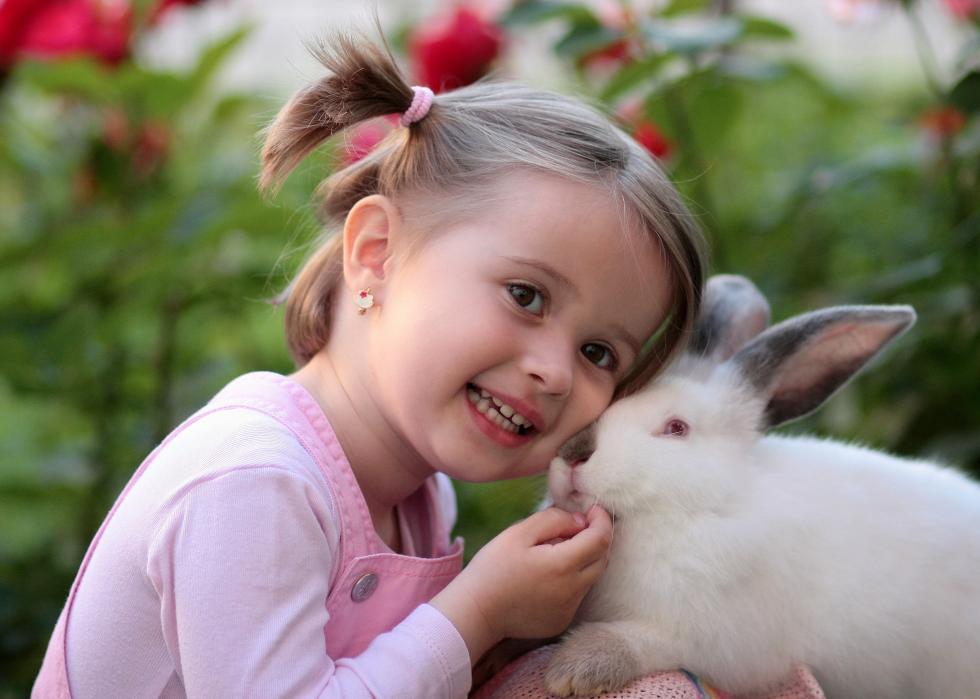 45 / 100
#28 Girl: Ruby
Rank in the 1920s: #28
Average annual births in the 1920s: 7,673.4
Rank in 2016: #71
Births in 2016: 3,796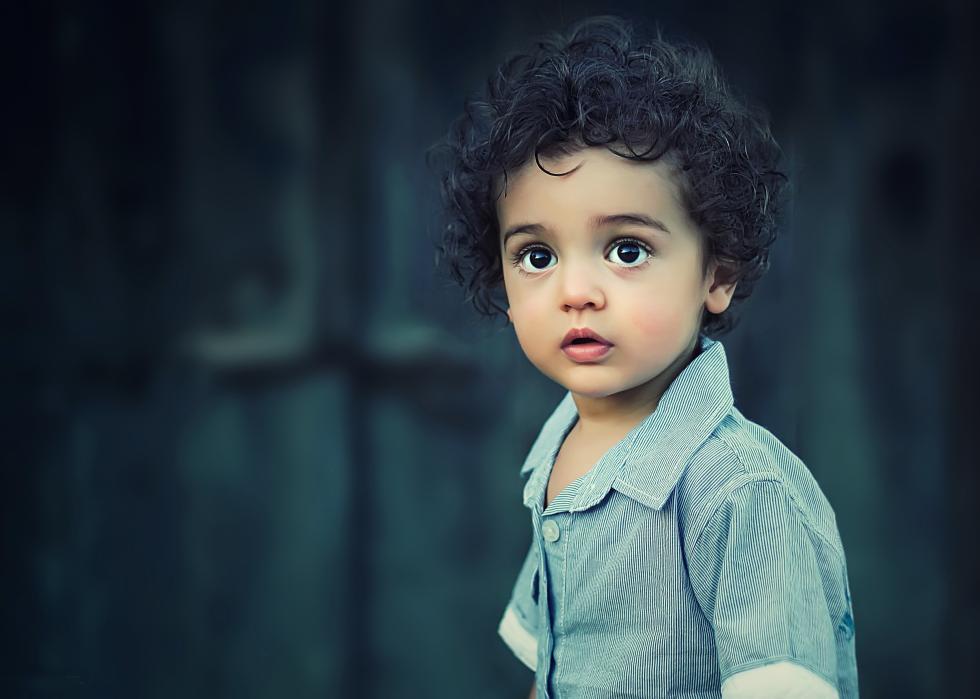 46 / 100
#28 Boy: Willie
Rank in the 1920s: #28
Average annual births in the 1920s: 6,798.9
Rank in 2016: #799
Births in 2016: 290


 
47 / 100
#27 Girl: Catherine
Rank in the 1920s: #27
Average annual births in the 1920s: 7,888.1
Rank in 2016: #195
Births in 2016: 1,660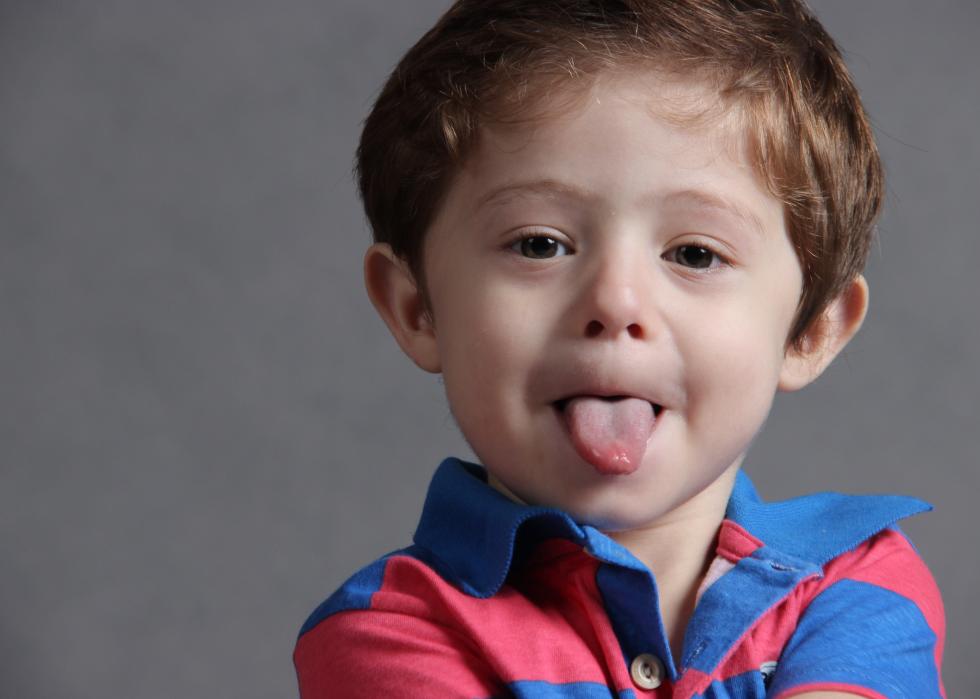 48 / 100
#27 Boy: Carl
Rank in the 1920s: #27
Average annual births in the 1920s: 6,985.
Rank in 2016: #604
Births in 2016: 442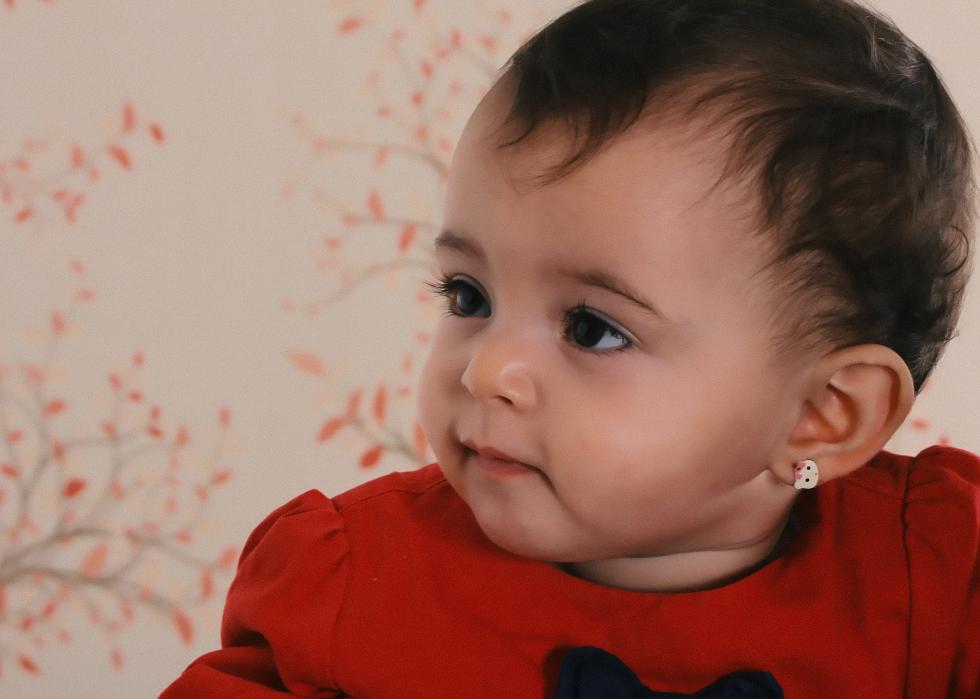 49 / 100
#26 Girl: Lillian
Rank in the 1920s: #26
Average annual births in the 1920s: 8,315.2
Rank in 2016: #28
Births in 2016: 6,333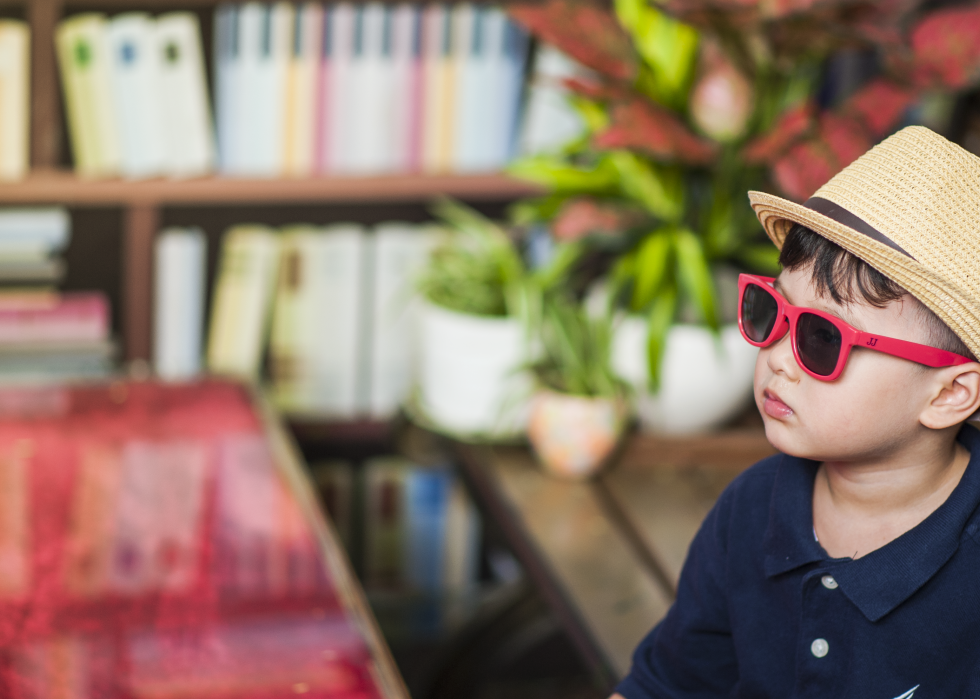 50 / 100
#26 Boy: Howard
Rank in the 1920s: #26
Average annual births in the 1920s: 7,034.7
Rank in 2016: #900
Births in 2016: 239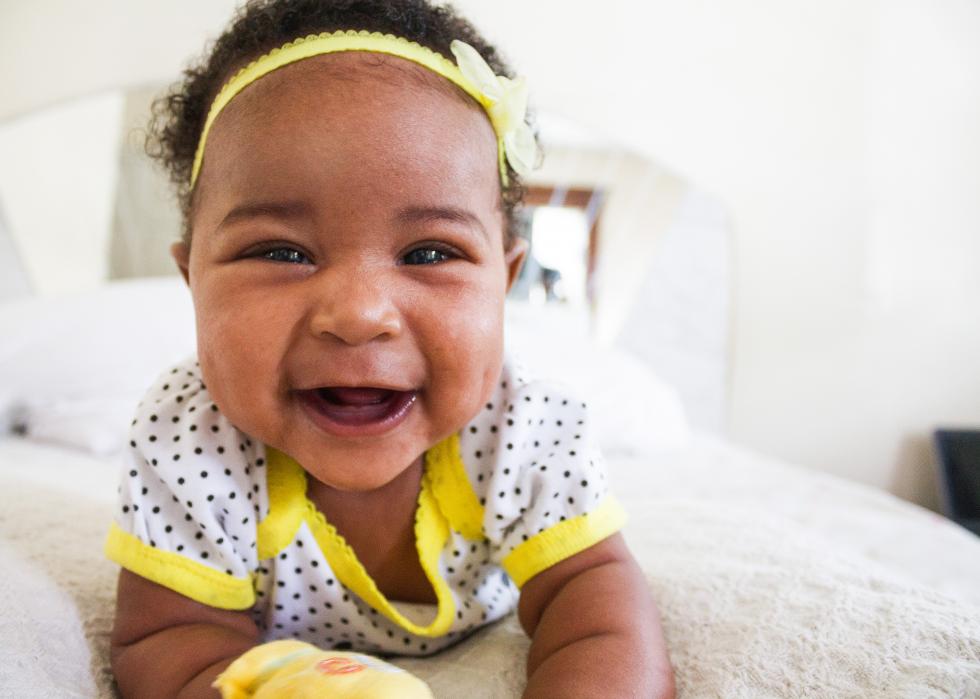 51 / 100
#25 Girl: Louise
Rank in the 1920s: #25
Average annual births in the 1920s: 8,289.5
Rank in 2016: #897
Births in 2016: 309


 
52 / 100
#25 Boy: Ralph
Rank in the 1920s: #25
Average annual births in the 1920s: 8,446.4
Rank in 2016: #992
Births in 2016: 204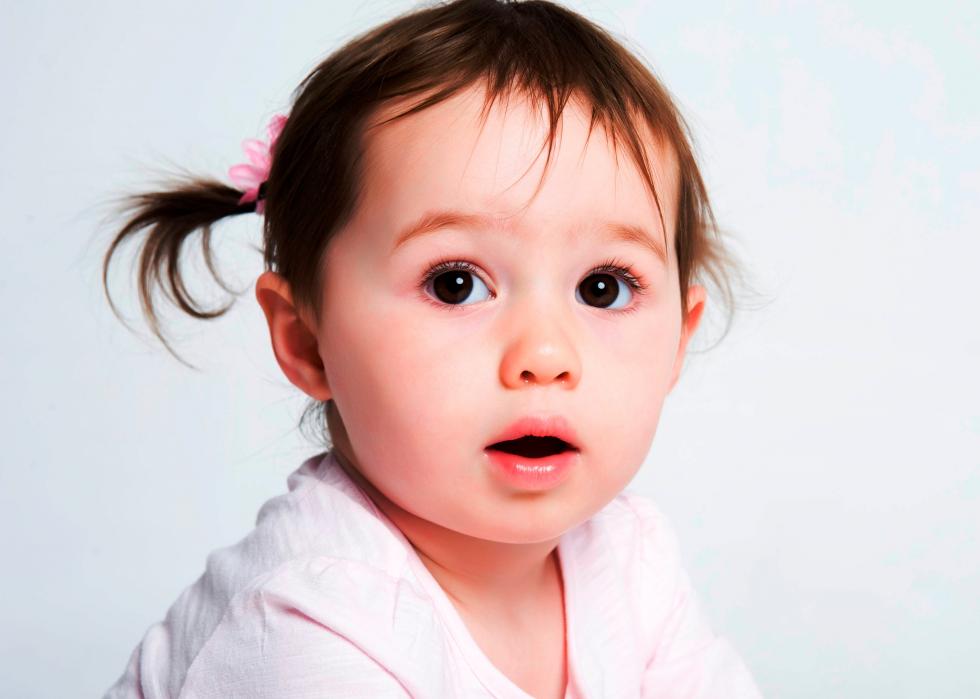 53 / 100
#24 Girl: Lois
Rank in the 1920s: #24
Average annual births in the 1920s: 8,813.
Rank in 2016: #1,753
Births in 2016: 118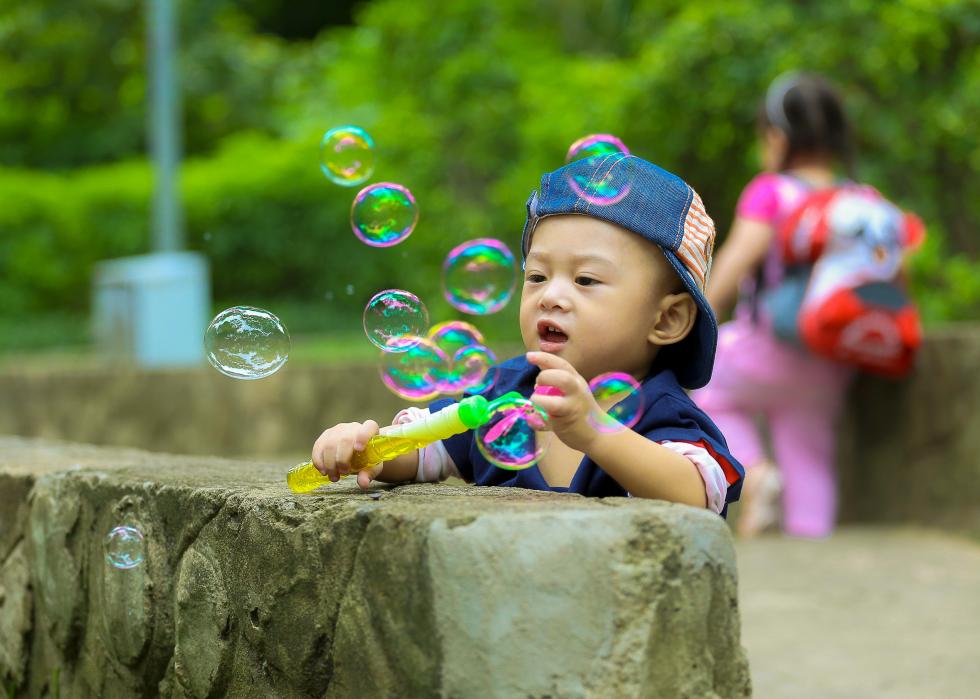 54 / 100
#24 Boy: Eugene
Rank in the 1920s: #24
Average annual births in the 1920s: 8,475.2
Rank in 2016: #788
Births in 2016: 298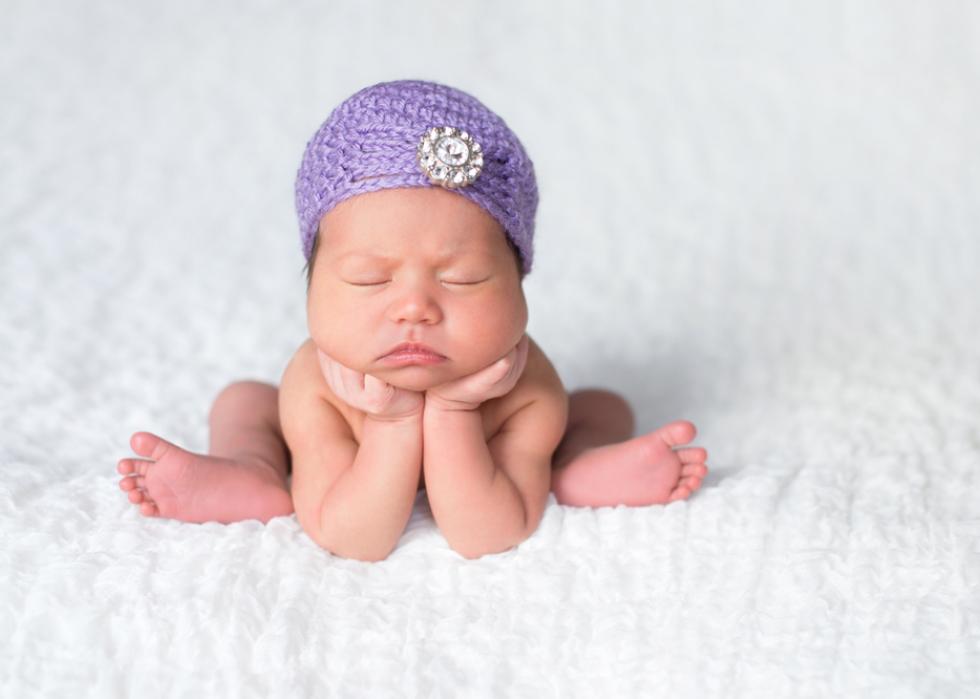 55 / 100
Katrina Elena // Shutterstock
#23 Girl: Barbara
Rank in the 1920s: #23
Average annual births in the 1920s: 9,721.2
Rank in 2016: #856
Births in 2016: 326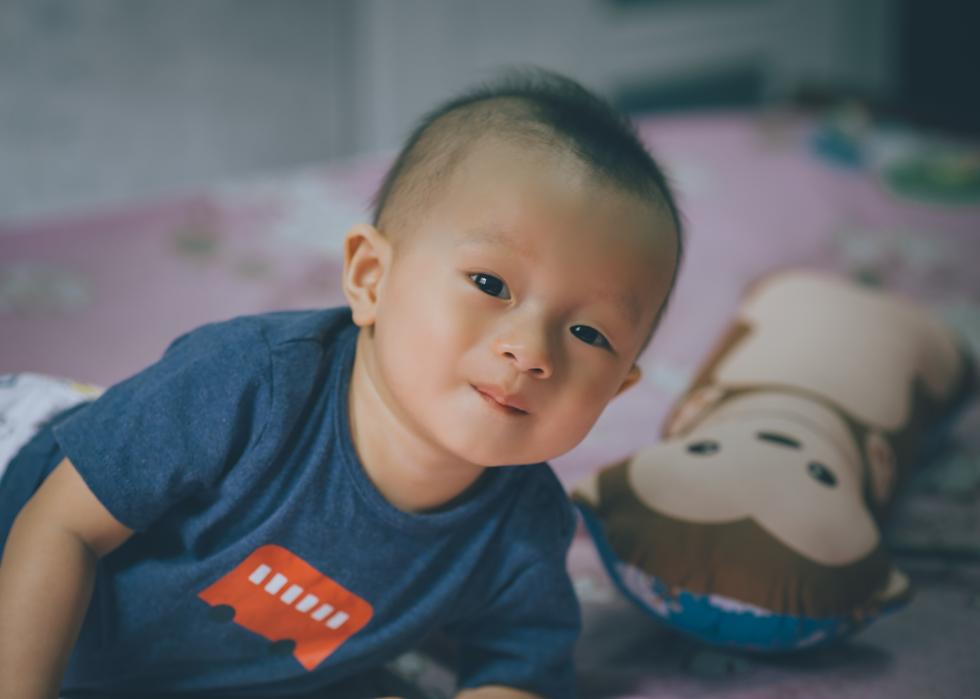 56 / 100
#23 Boy: Harry
Rank in the 1920s: #23
Average annual births in the 1920s: 8,618.
Rank in 2016: #679
Births in 2016: 372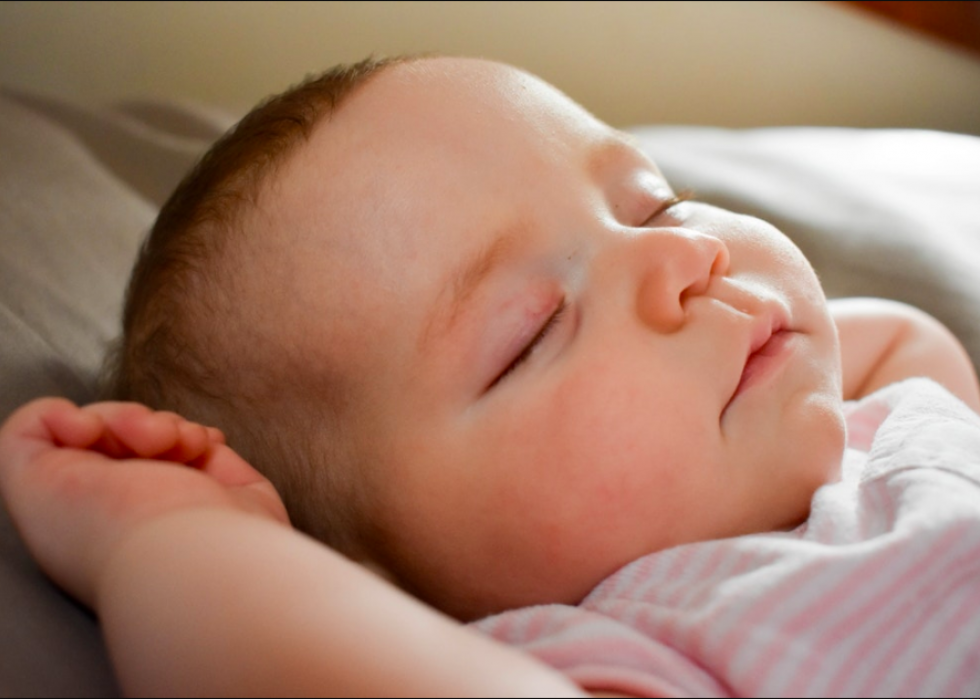 57 / 100
#22 Girl: Shirley
Rank in the 1920s: #22
Average annual births in the 1920s: 9,859.9
Rank in 2016: #1,388
Births in 2016: 168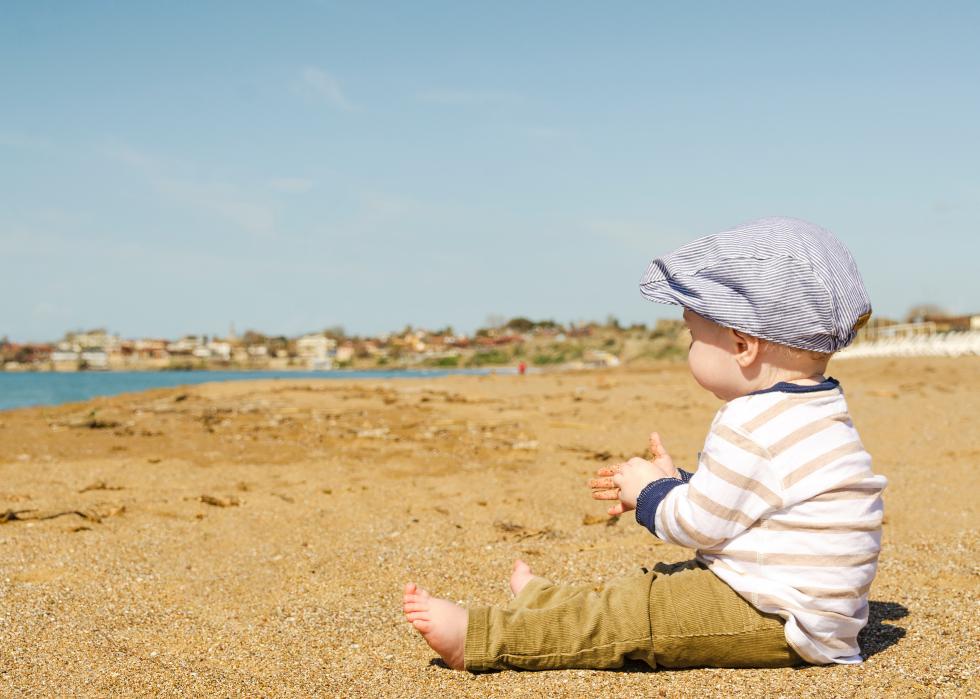 58 / 100
#22 Boy: David
Rank in the 1920s: #22
Average annual births in the 1920s: 8,875.1
Rank in 2016: #19
Births in 2016: 11,028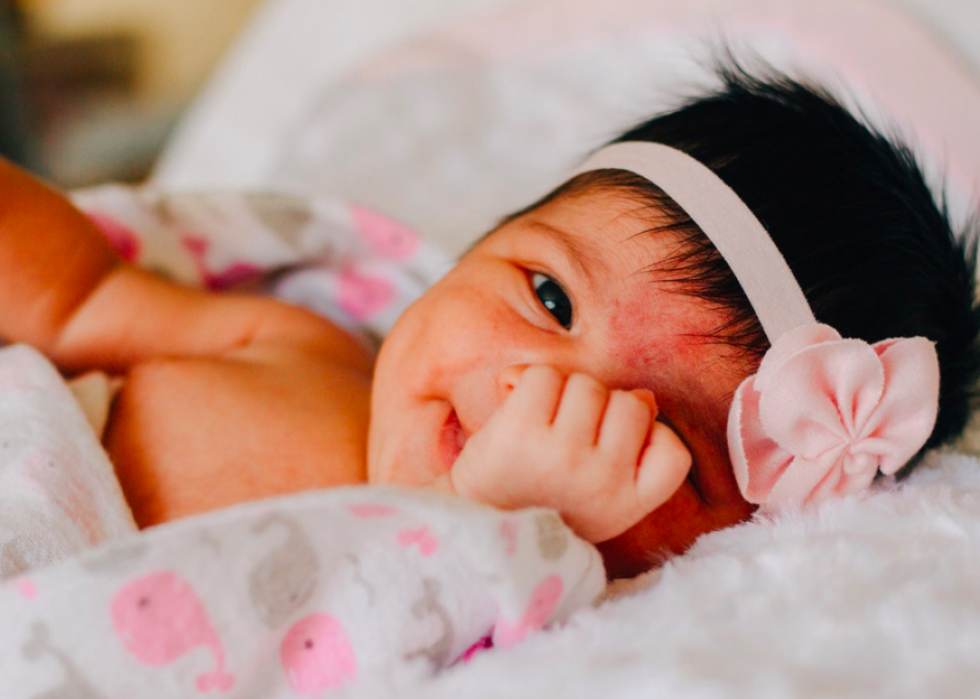 59 / 100
#21 Girl: Rose
Rank in the 1920s: #21
Average annual births in the 1920s: 8,530.7
Rank in 2016: #154
Births in 2016: 2,016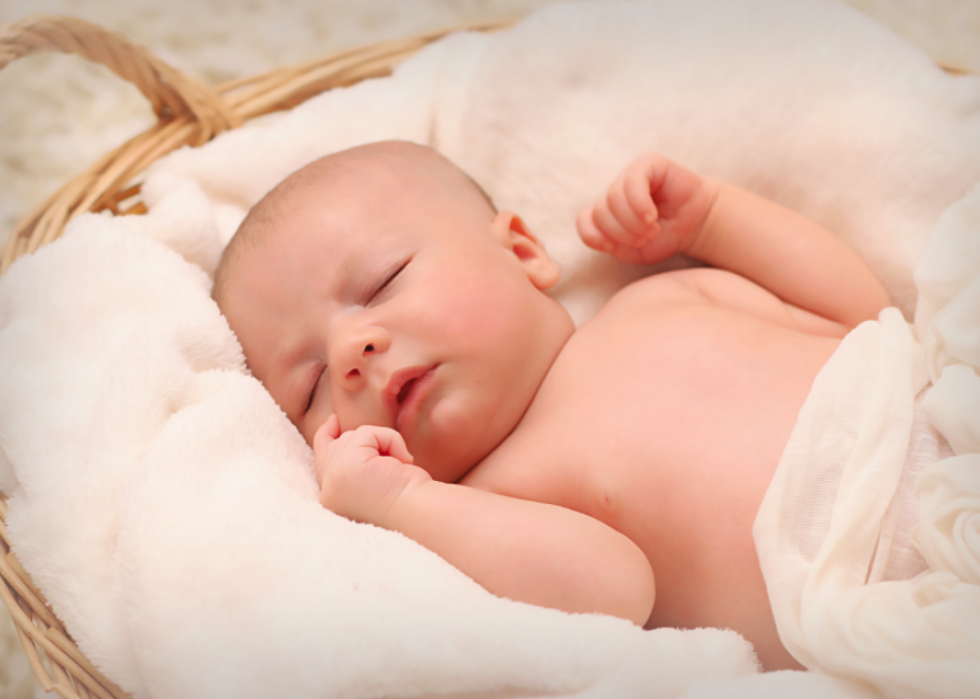 60 / 100
#21 Boy: Albert
Rank in the 1920s: #21
Average annual births in the 1920s: 9,442.6
Rank in 2016: #474
Births in 2016: 642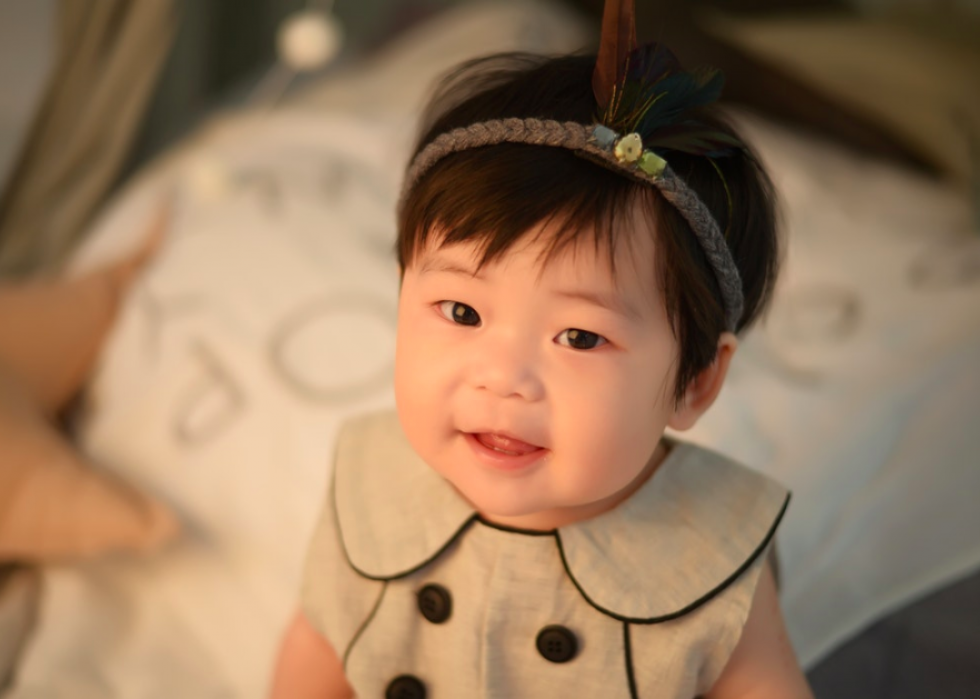 61 / 100
Myung-Won Seo // Unsplash
#20 Girl: Florence
Rank in the 1920s: #20
Average annual births in the 1920s: 8,829.5
Rank in 2016: #1,053
Births in 2016: 246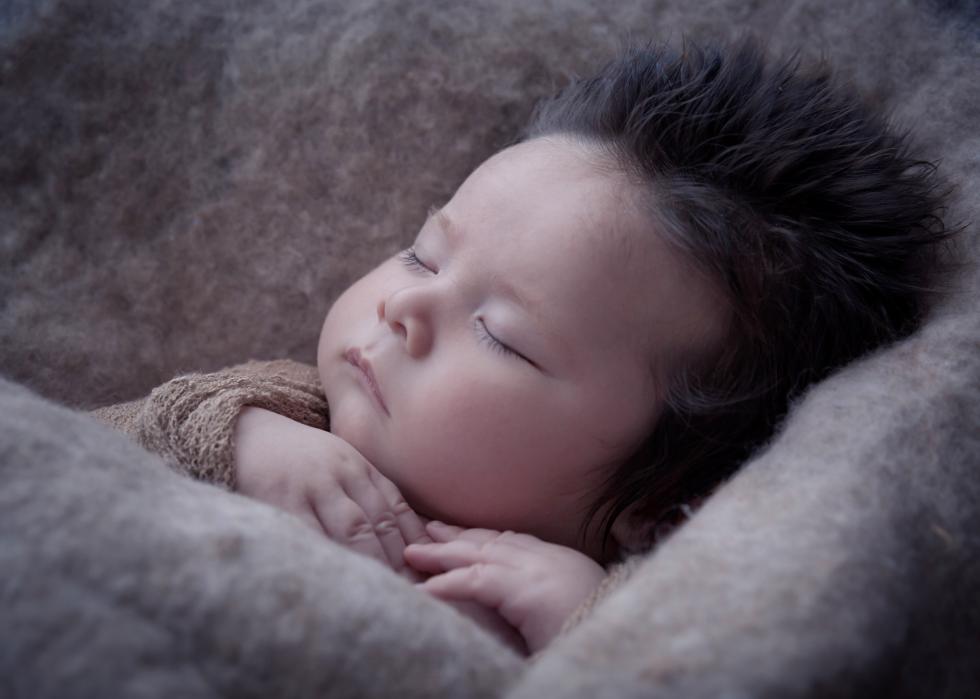 62 / 100
#20 Boy: Arthur
Rank in the 1920s: #20
Average annual births in the 1920s: 9,711.5
Rank in 2016: #273
Births in 2016: 1,333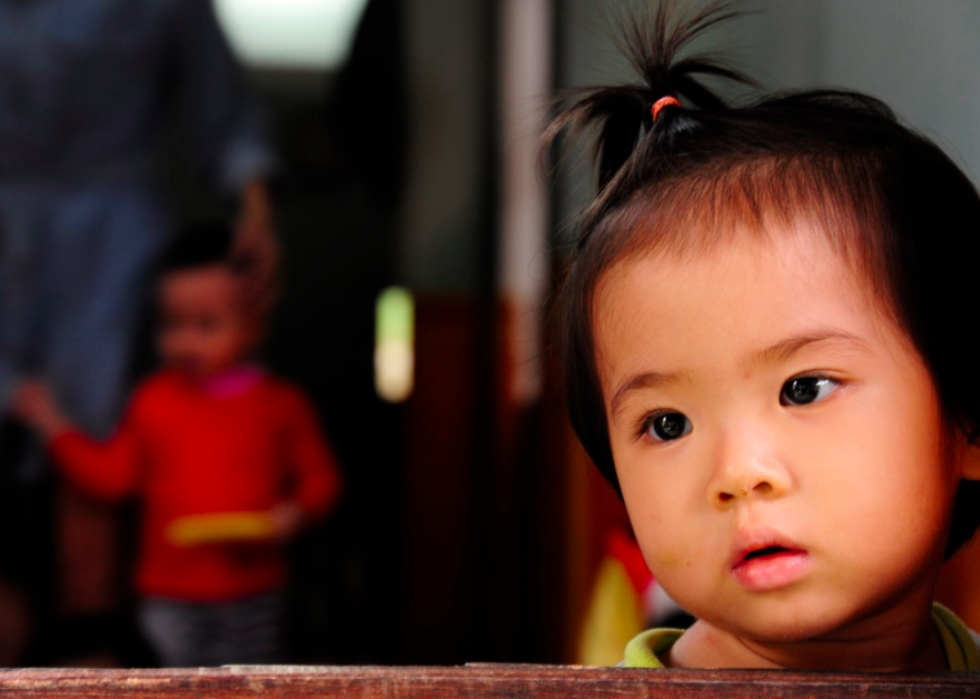 63 / 100
doron rosenblum // Unsplash
#19 Girl: Martha
Rank in the 1920s: #19
Average annual births in the 1920s: 8,678.4
Rank in 2016: #727
Births in 2016: 389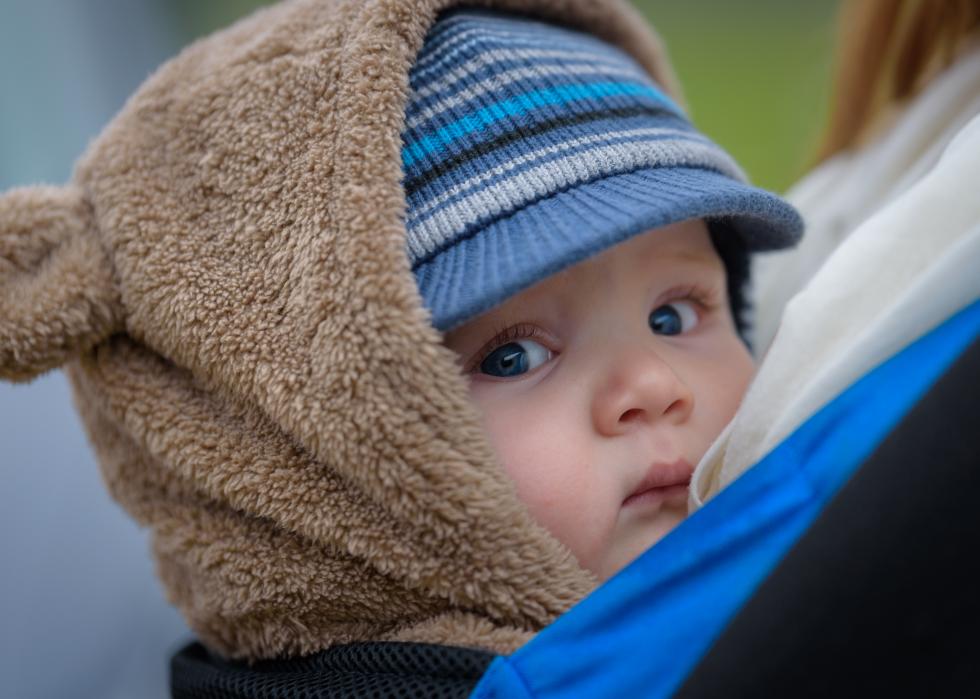 64 / 100
#19 Boy: Kenneth
Rank in the 1920s: #19
Average annual births in the 1920s: 9,949.1
Rank in 2016: #208
Births in 2016: 1,901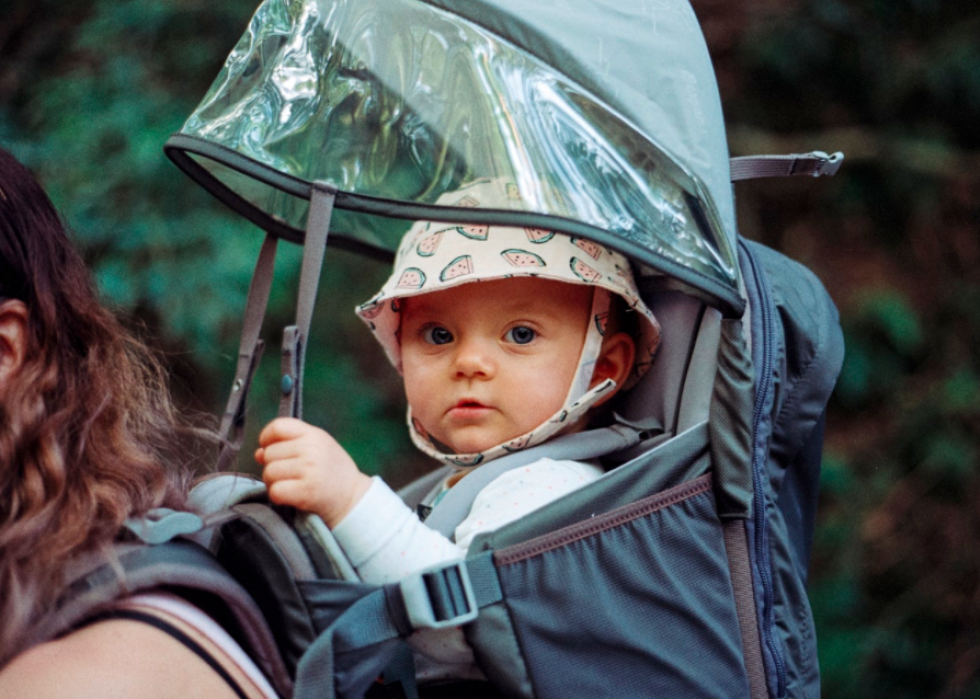 65 / 100
jens johnsson // Unsplash
#18 Girl: Marjorie
Rank in the 1920s: #18
Average annual births in the 1920s: 9,122.1
Rank in 2016: #925
Births in 2016: 295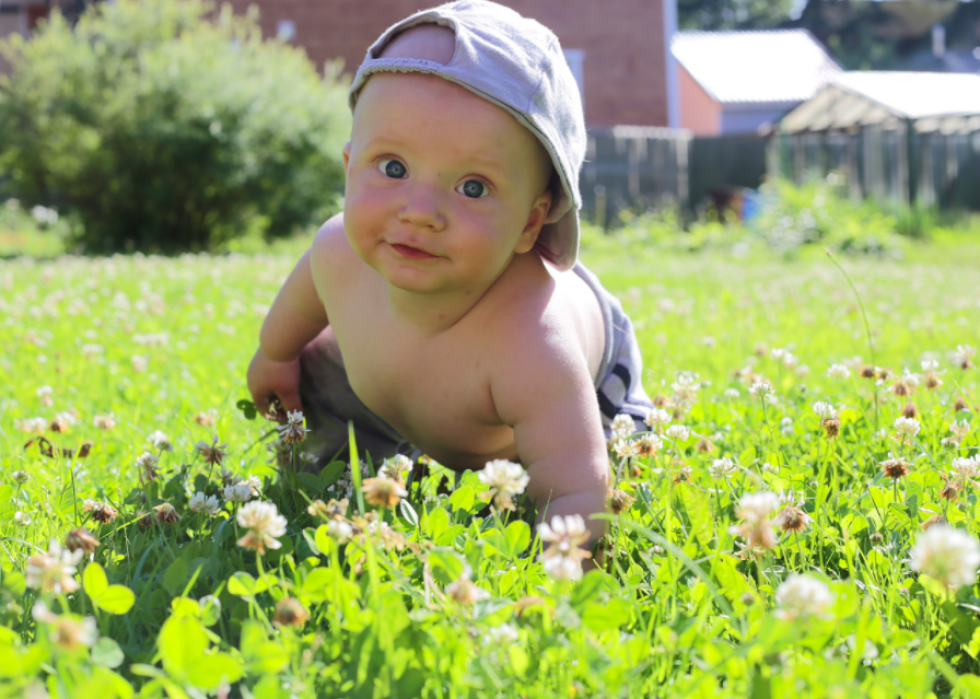 66 / 100
#18 Boy: Henry
Rank in the 1920s: #18
Average annual births in the 1920s: 10,455.3
Rank in 2016: #22
Births in 2016: 10,323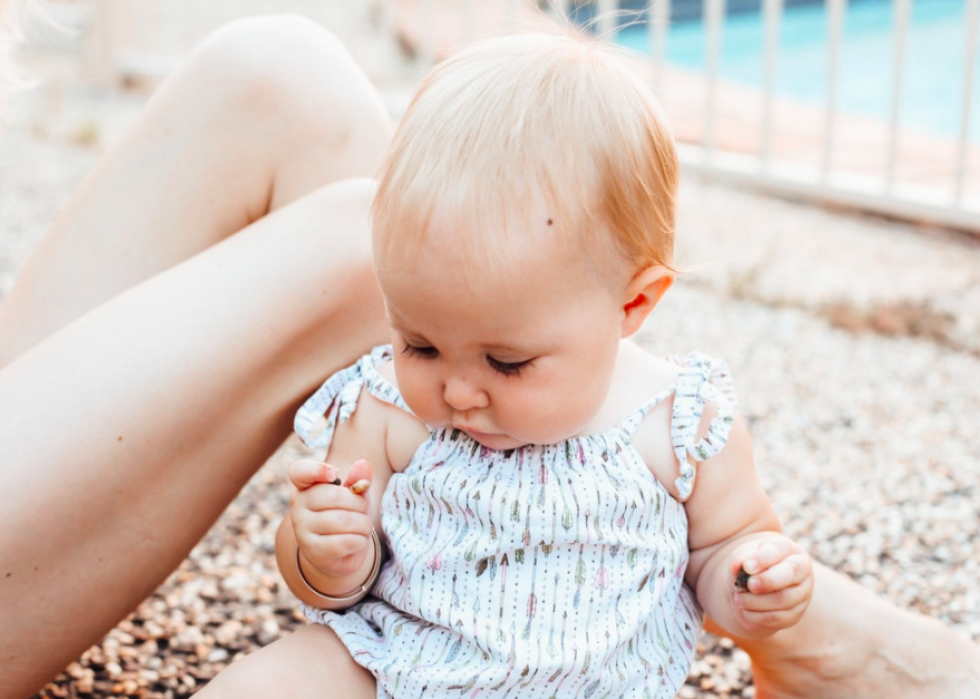 67 / 100
#17 Girl: Irene
Rank in the 1920s: #17
Average annual births in the 1920s: 9,283.3
Rank in 2016: #656
Births in 2016: 444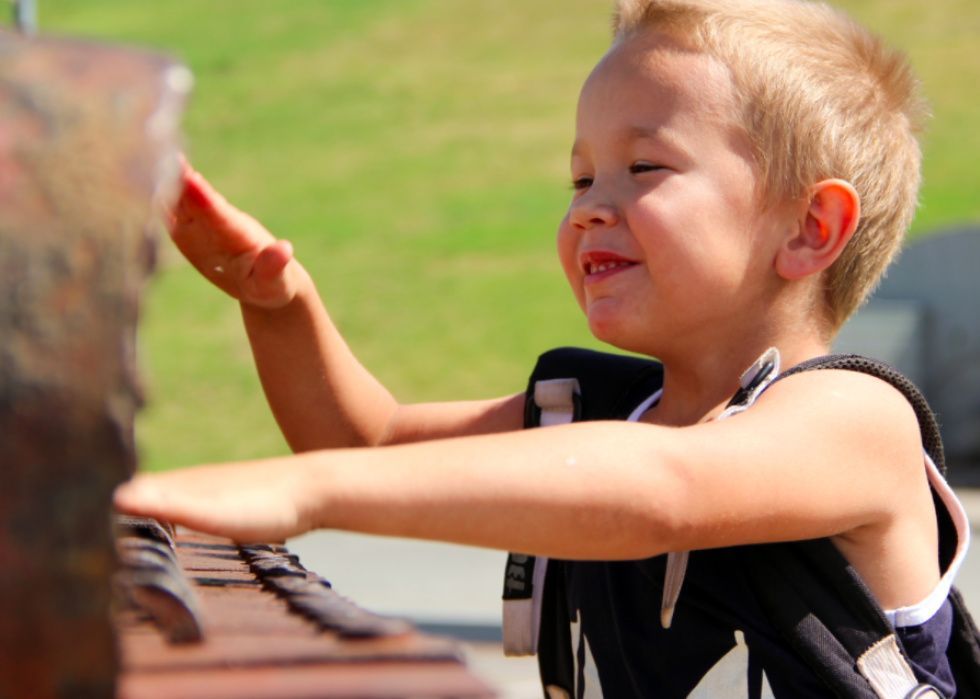 68 / 100
#17 Boy: Jack
Rank in the 1920s: #17
Average annual births in the 1920s: 11,598.6
Rank in 2016: #38
Births in 2016: 8,367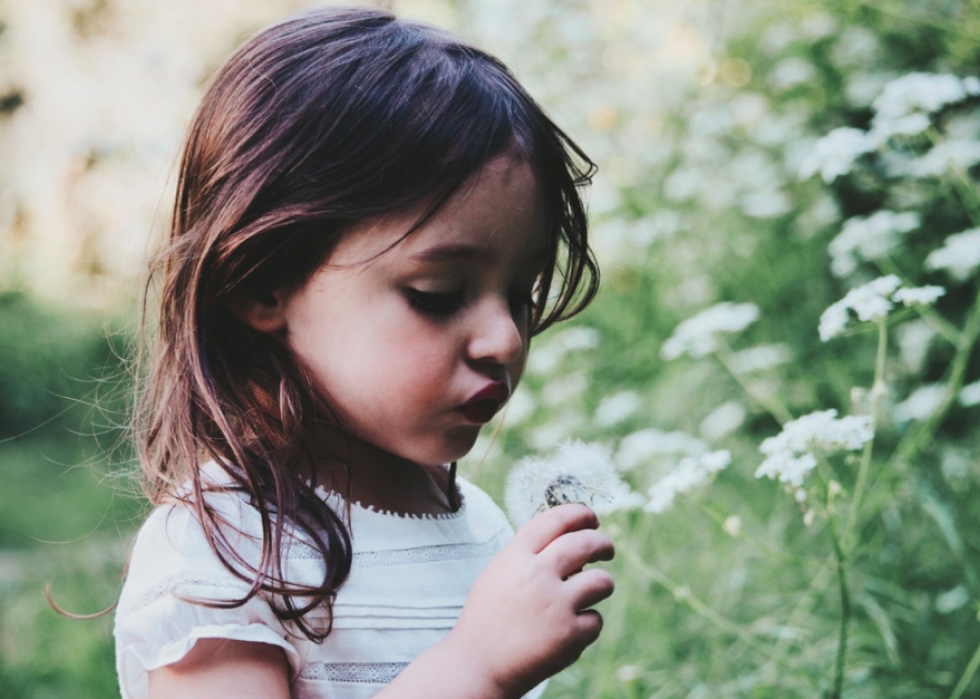 69 / 100
Caroline Hernandex // Unsplash
#16 Girl: Jean
Rank in the 1920s: #16
Average annual births in the 1920s: 10,599.6
Rank in 2016: #2,444
Births in 2016: 75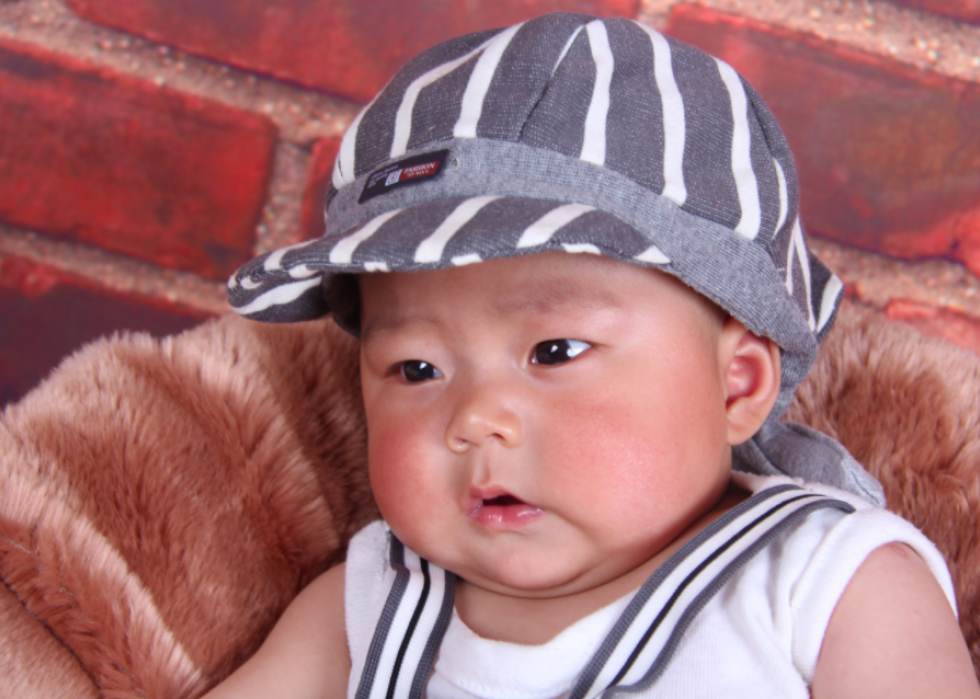 70 / 100
#16 Boy: Walter
Rank in the 1920s: #16
Average annual births in the 1920s: 11,981.2
Rank in 2016: #302
Births in 2016: 1,163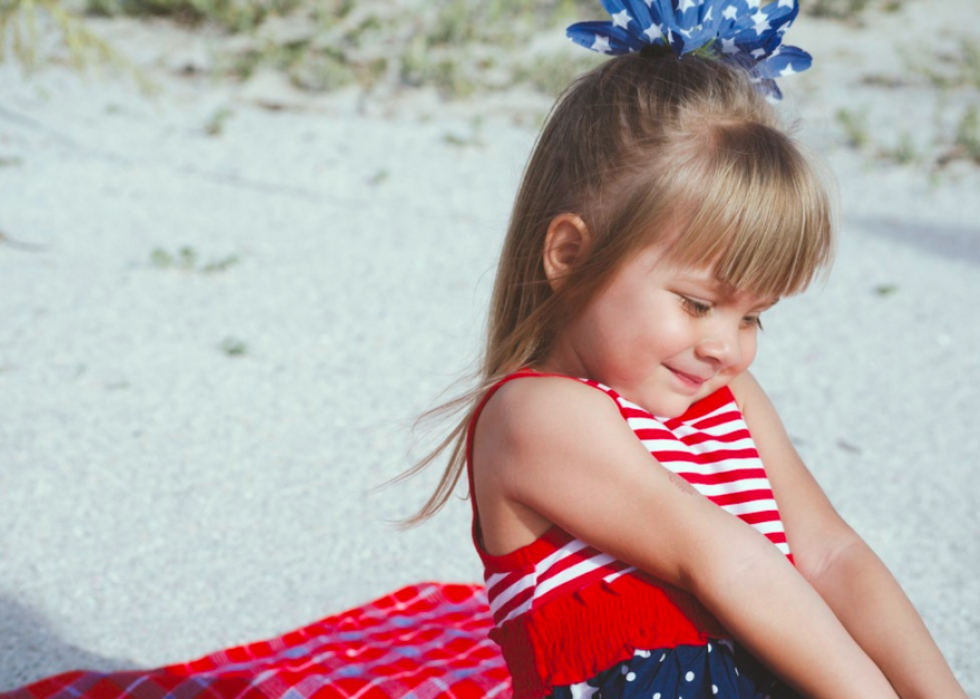 71 / 100
#15 Girl: Marie
Rank in the 1920s: #15
Average annual births in the 1920s: 11,056.5
Rank in 2016: #583
Births in 2016: 526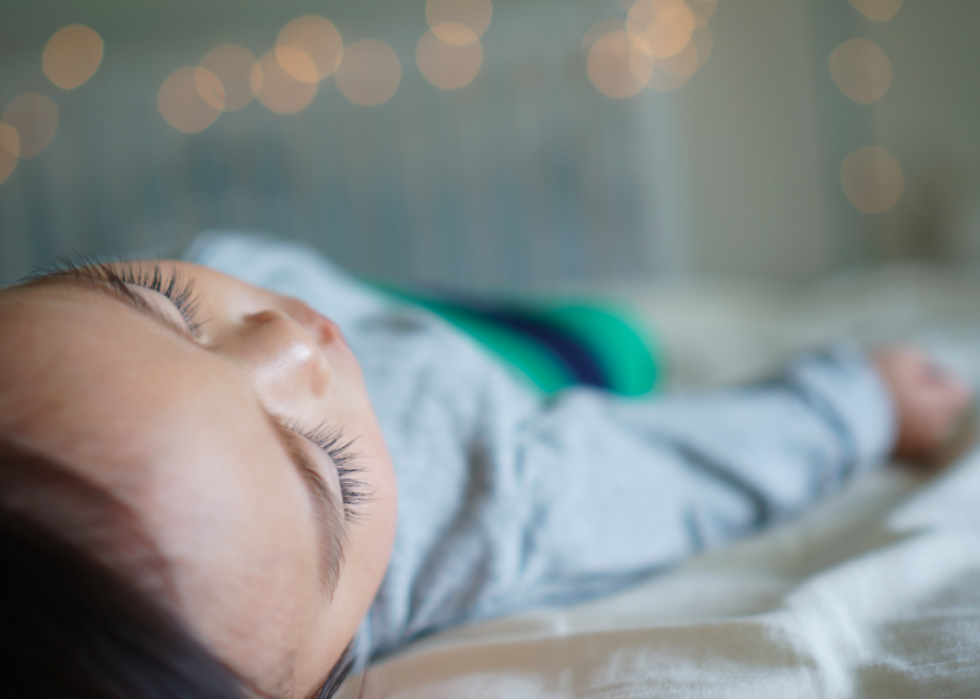 72 / 100
#15 Boy: Raymond
Rank in the 1920s: #15
Average annual births in the 1920s: 12,421.2
Rank in 2016: #284
Births in 2016: 1,264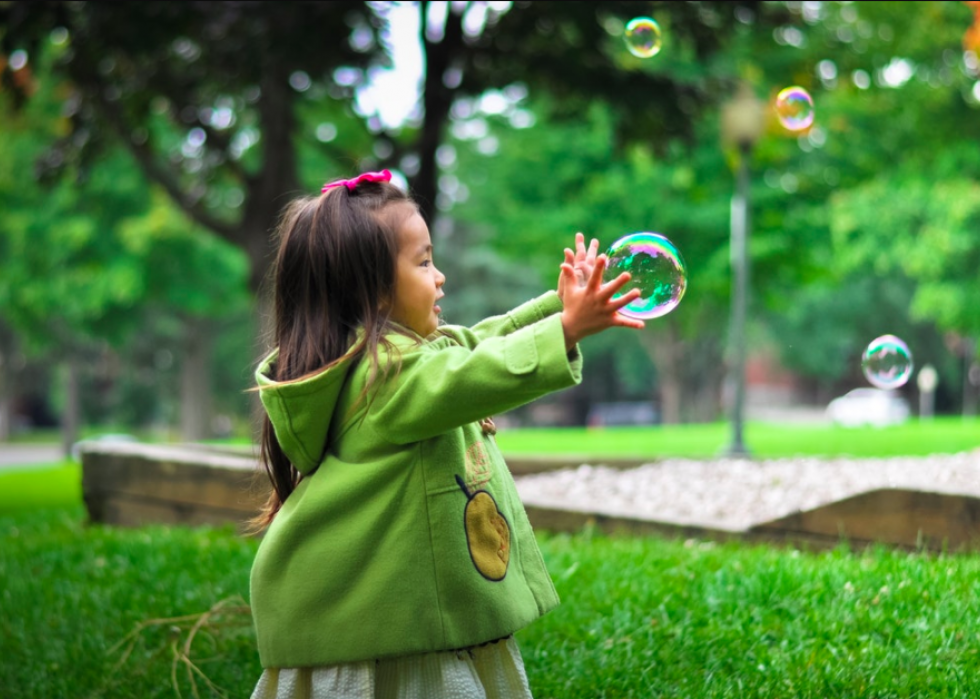 73 / 100
#14 Girl: Alice
Rank in the 1920s: #14
Average annual births in the 1920s: 11,052.2
Rank in 2016: #76
Births in 2016: 3,669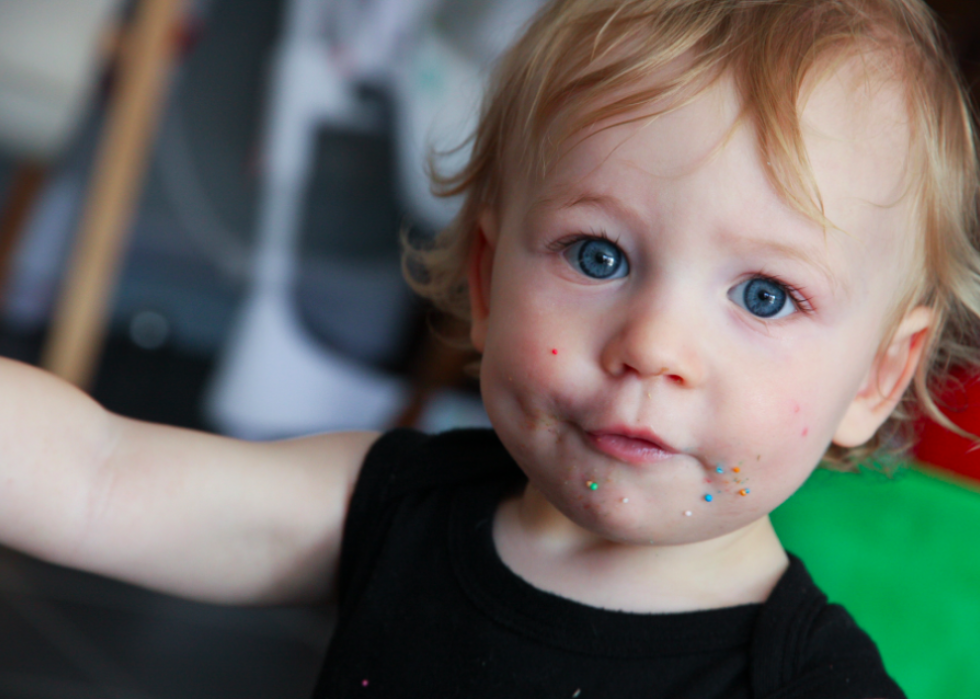 74 / 100
#14 Boy: Paul
Rank in the 1920s: #14
Average annual births in the 1920s: 13,238.5
Rank in 2016: #206
Births in 2016: 1,921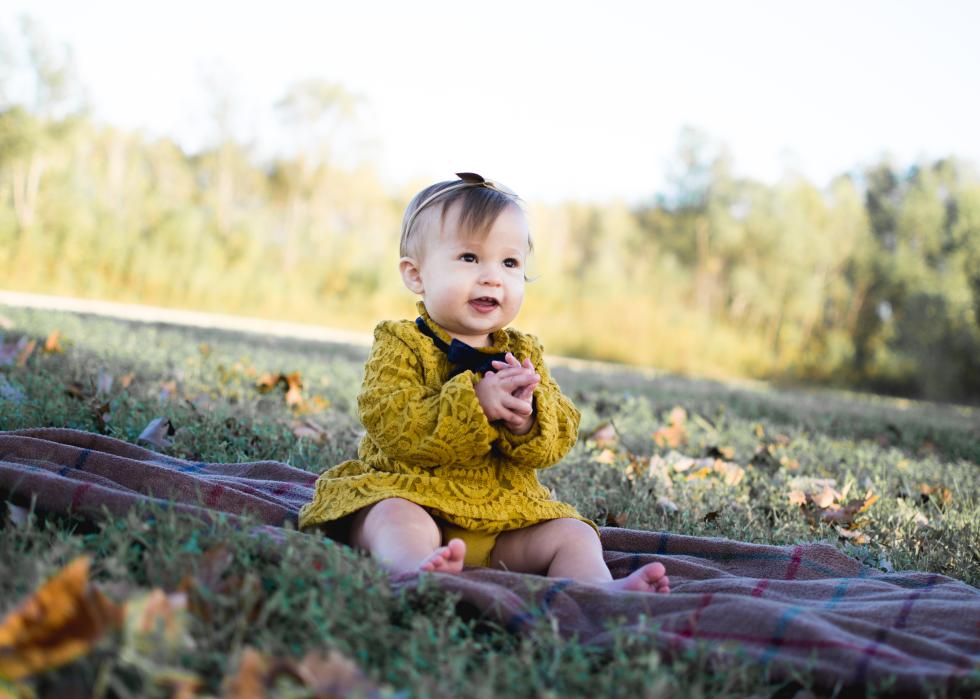 75 / 100
#13 Girl: Anna
Rank in the 1920s: #13
Average annual births in the 1920s: 12,389.1
Rank in 2016: #51
Births in 2016: 4,749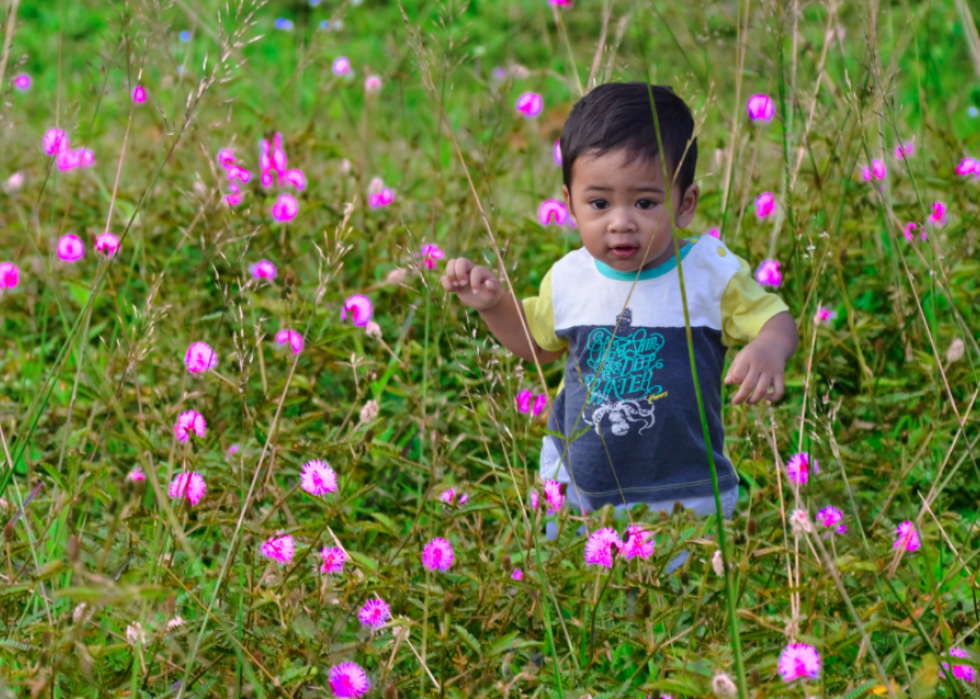 76 / 100
#13 Boy: Harold
Rank in the 1920s: #13
Average annual births in the 1920s: 13,359.5
Rank in 2016: #803
Births in 2016: 285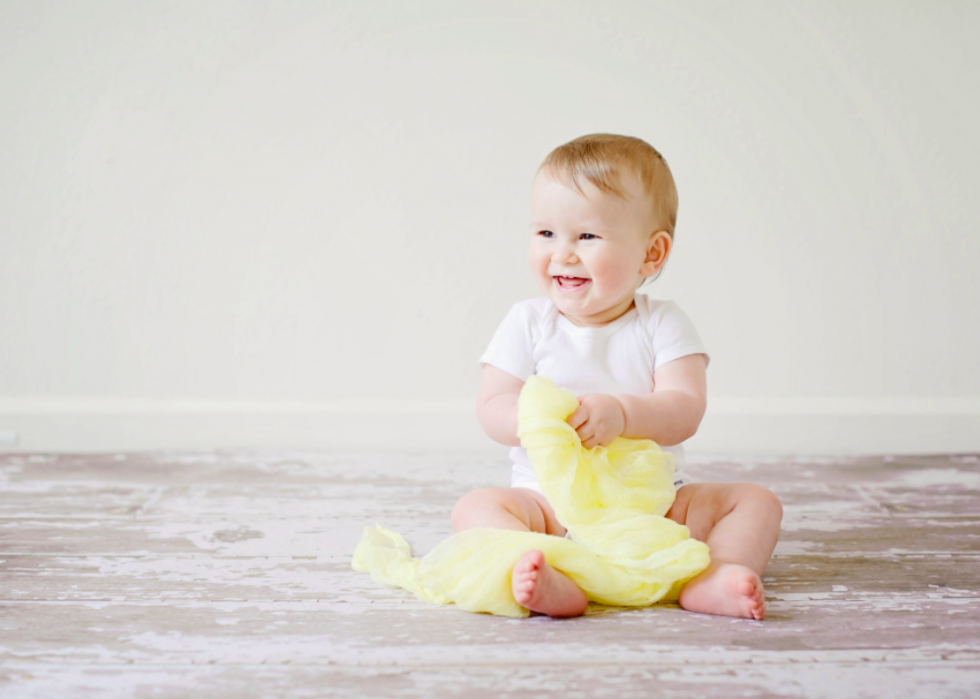 77 / 100
#12 Girl: Evelyn
Rank in the 1920s: #12
Average annual births in the 1920s: 12,416.2
Rank in 2016: #12
Births in 2016: 10,060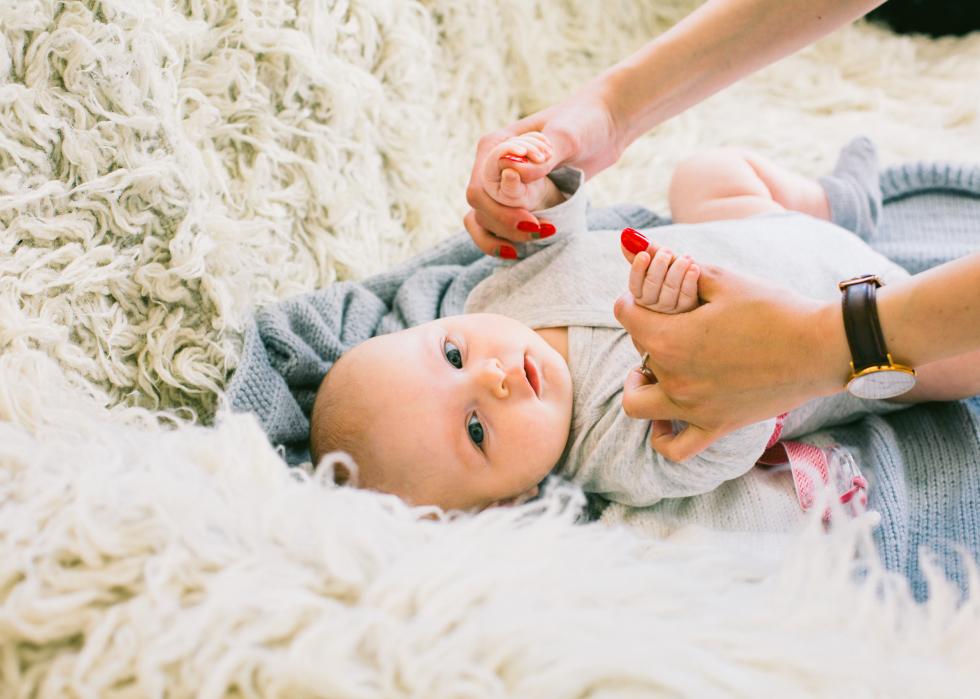 78 / 100
#12 Boy: Frank
Rank in the 1920s: #12
Average annual births in the 1920s: 15,182.7
Rank in 2016: #353
Births in 2016: 951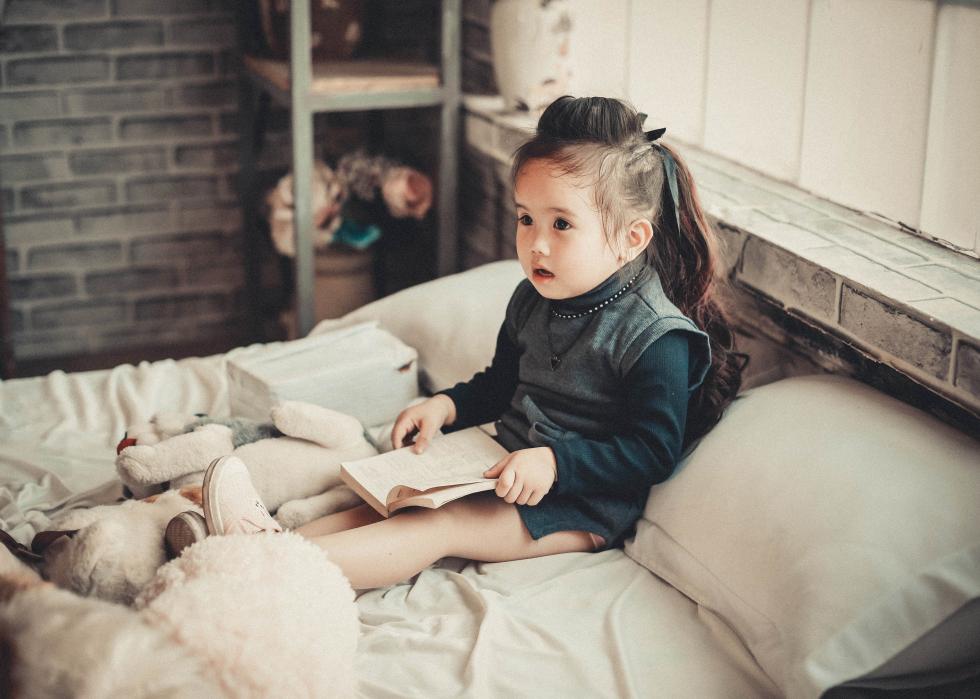 79 / 100
#11 Girl: Elizabeth
Rank in the 1920s: #11
Average annual births in the 1920s: 13,967.3
Rank in 2016: #13
Births in 2016: 9,493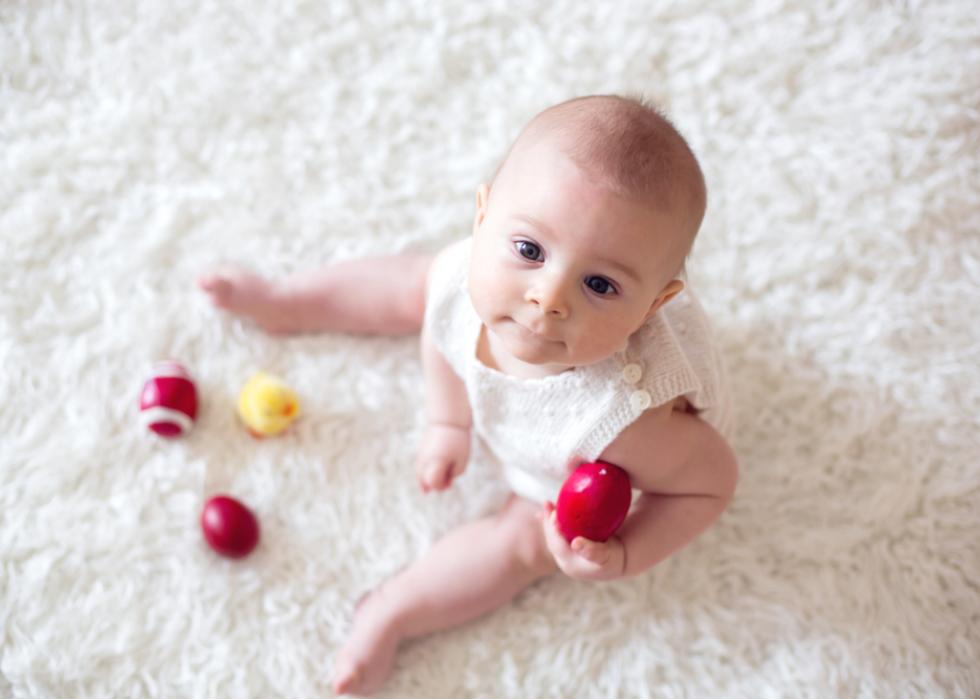 80 / 100
Tomsickova Tatyana // Shutterstock
#11 Boy: Thomas
Rank in the 1920s: #11
Average annual births in the 1920s: 16,110.9
Rank in 2016: #48
Births in 2016: 7,309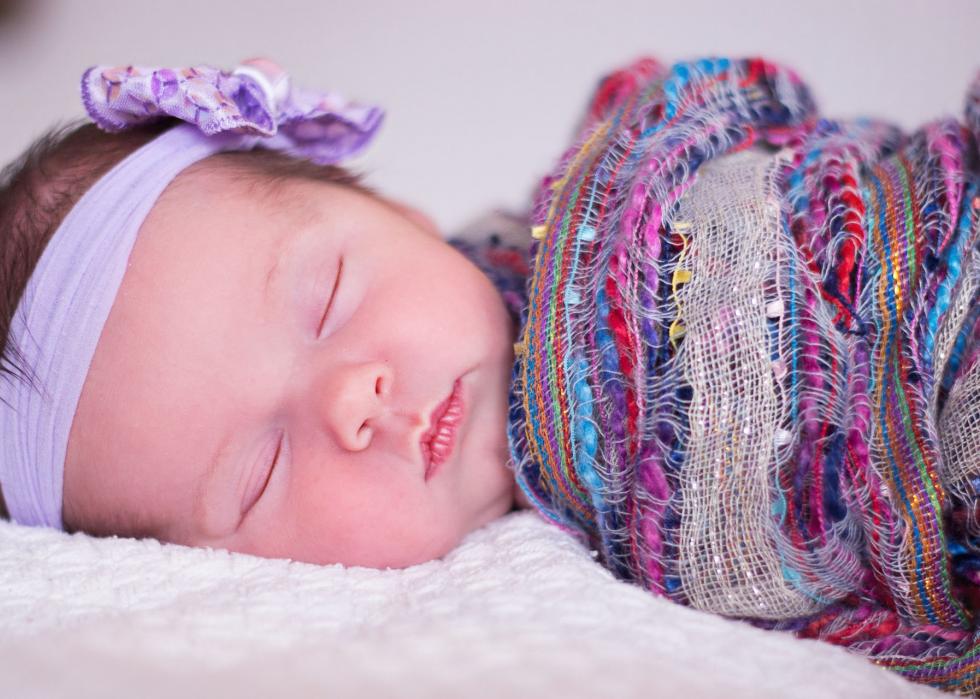 81 / 100
#10 Girl: Frances
Rank in the 1920s: #10
Average annual births in the 1920s: 14,038.7
Rank in 2016: #446
Births in 2016: 716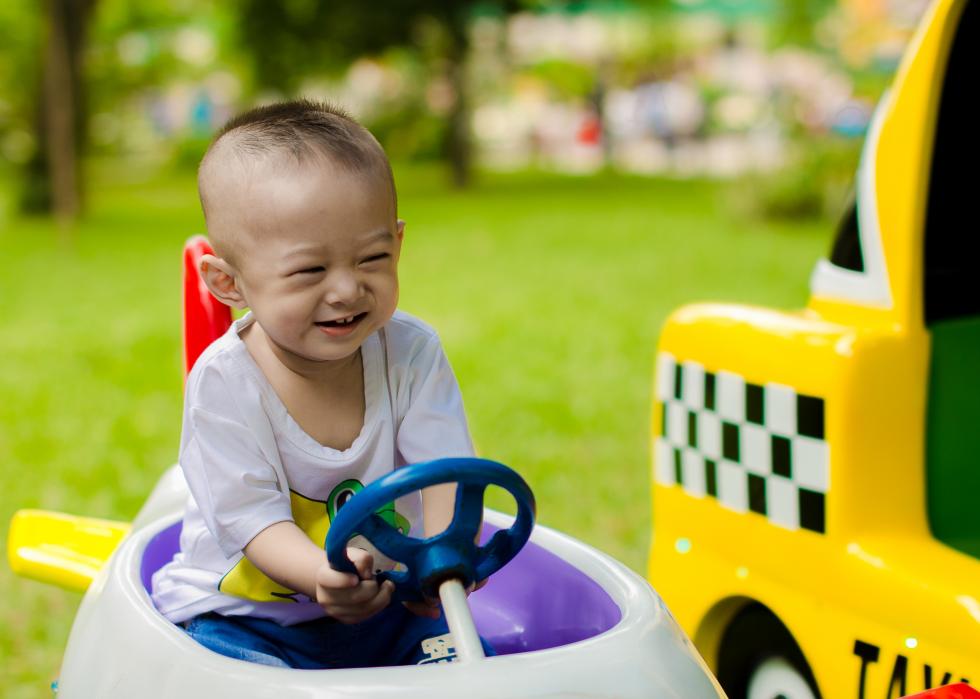 82 / 100
#10 Boy: Donald
Rank in the 1920s: #10
Average annual births in the 1920s: 19,182.
Rank in 2016: #488
Births in 2016: 621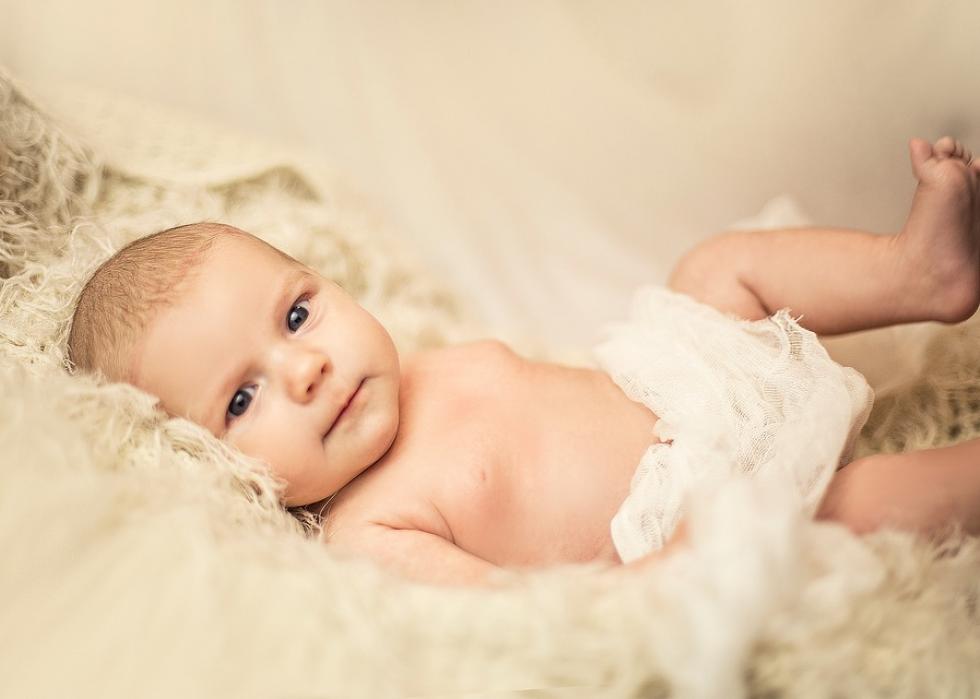 83 / 100
#9 Girl: Mildred
Rank in the 1920s: #9
Average annual births in the 1920s: 14,715.2
Rank in 2016: #2,388
Births in 2016: 78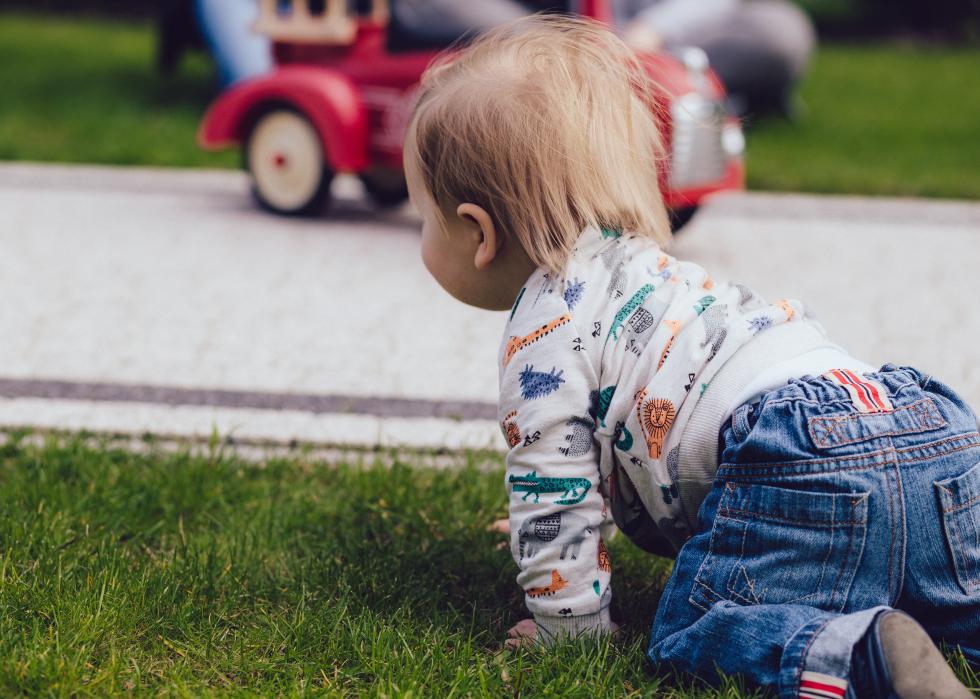 84 / 100
#9 Boy: Edward
Rank in the 1920s: #9
Average annual births in the 1920s: 19,735.5
Rank in 2016: #163
Births in 2016: 2,491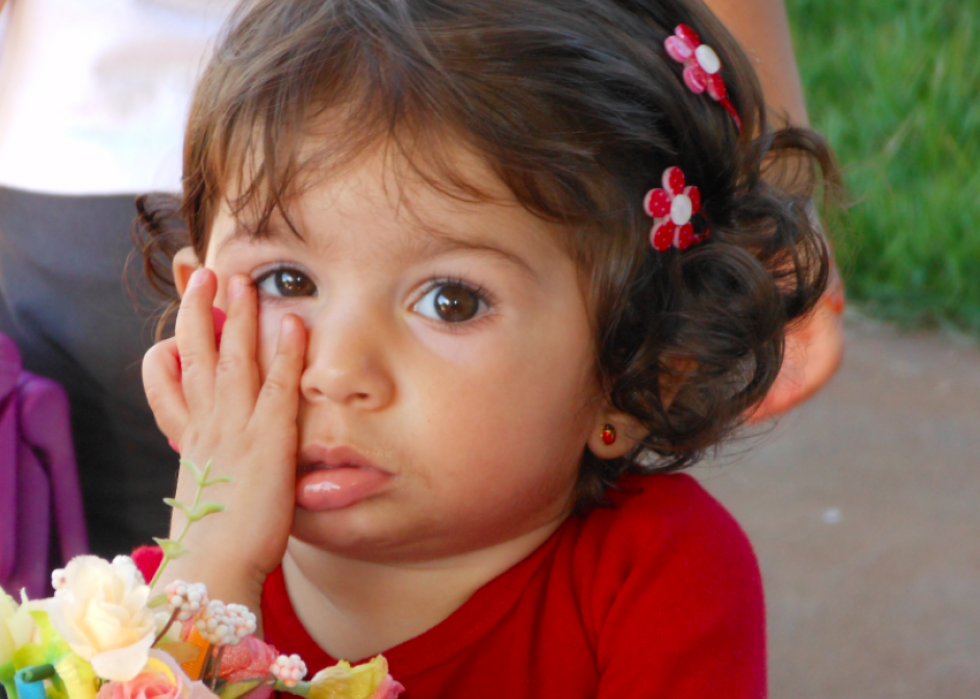 85 / 100
#8 Girl: Doris
Rank in the 1920s: #8
Average annual births in the 1920s: 15,118.7
Rank in 2016: #1,759
Births in 2016: 117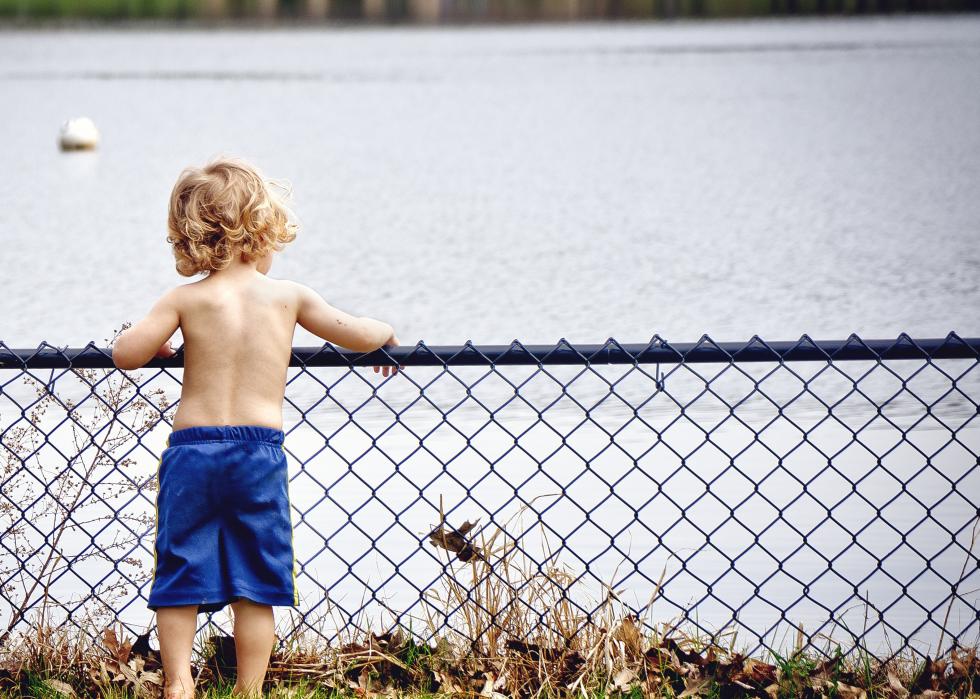 86 / 100
#8 Boy: Richard
Rank in the 1920s: #8
Average annual births in the 1920s: 22,260.4
Rank in 2016: #160
Births in 2016: 2,499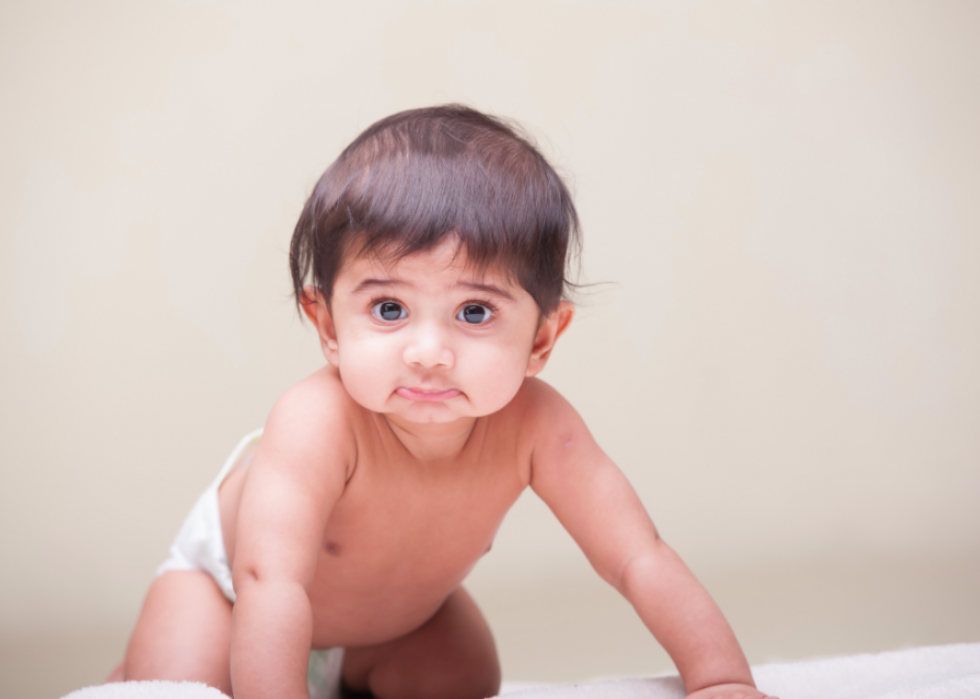 87 / 100
#7 Girl: Virginia
Rank in the 1920s: #7
Average annual births in the 1920s: 16,955.1
Rank in 2016: #517
Births in 2016: 599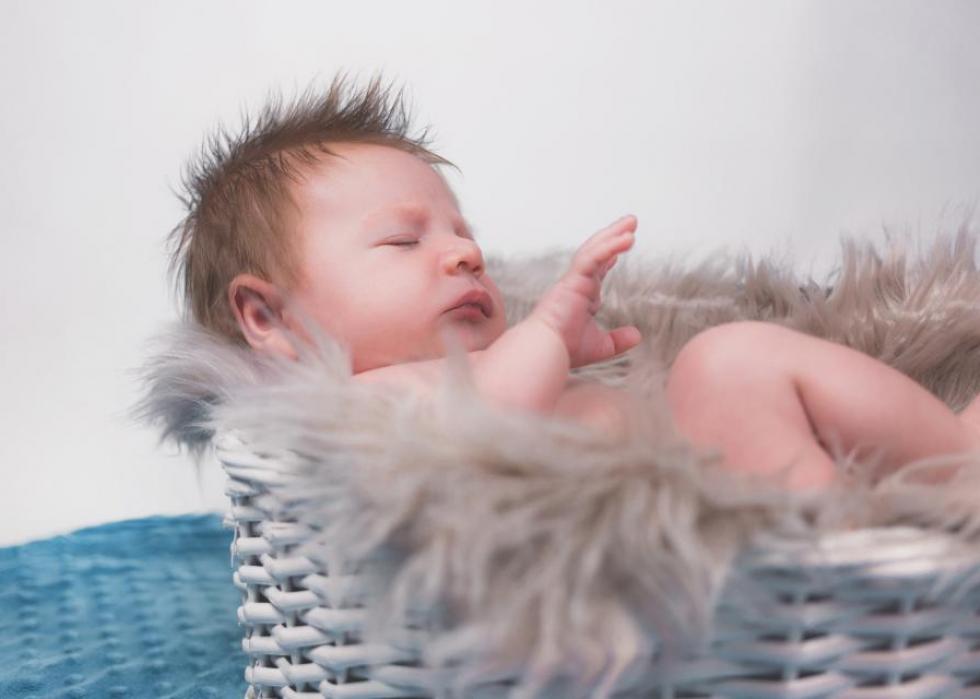 88 / 100
#7 Boy: Joseph
Rank in the 1920s: #7
Average annual births in the 1920s: 24,380.9
Rank in 2016: #20
Births in 2016: 10,823


 
89 / 100
#6 Girl: Ruth
Rank in the 1920s: #6
Average annual births in the 1920s: 21,850.8
Rank in 2016: #299
Births in 2016: 1,081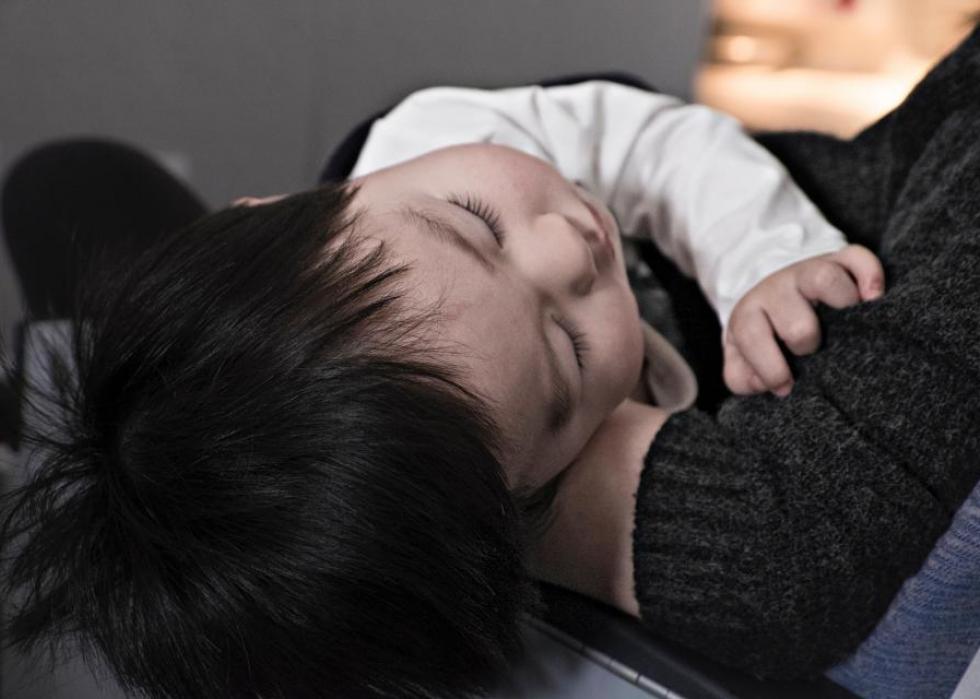 90 / 100
#6 Boy: George
Rank in the 1920s: #6
Average annual births in the 1920s: 26,195.2
Rank in 2016: #125
Births in 2016: 3,288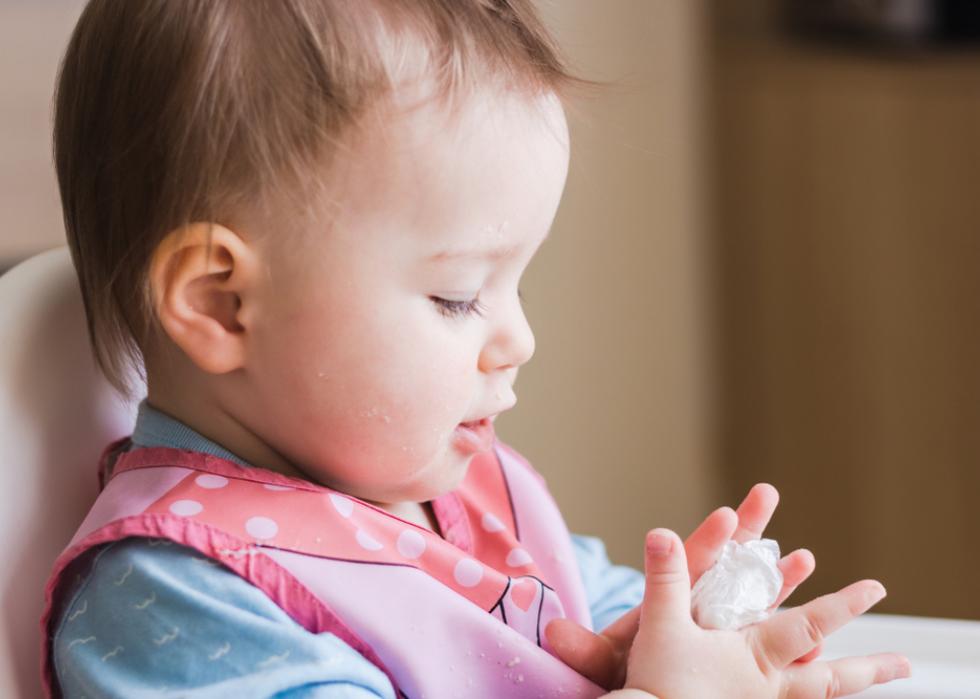 91 / 100
riggleton // Shutterstock
#5 Girl: Betty
Rank in the 1920s: #5
Average annual births in the 1920s: 28,308.7
Rank in 2016: #1,337
Births in 2016: 176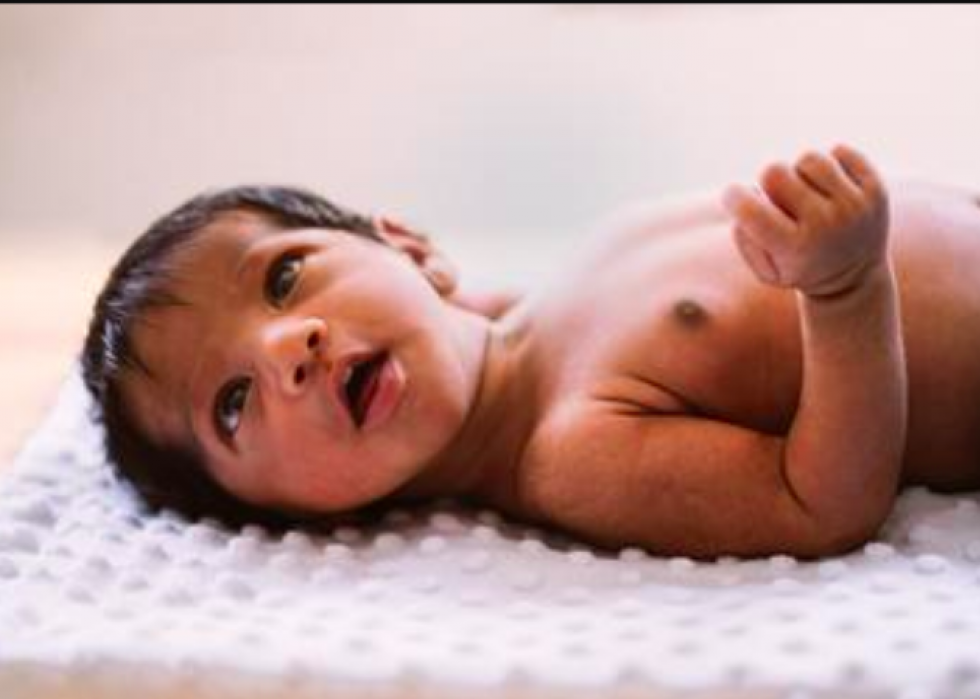 92 / 100
#5 Boy: Charles
Rank in the 1920s: #5
Average annual births in the 1920s: 29,803.
Rank in 2016: #51
Births in 2016: 7,050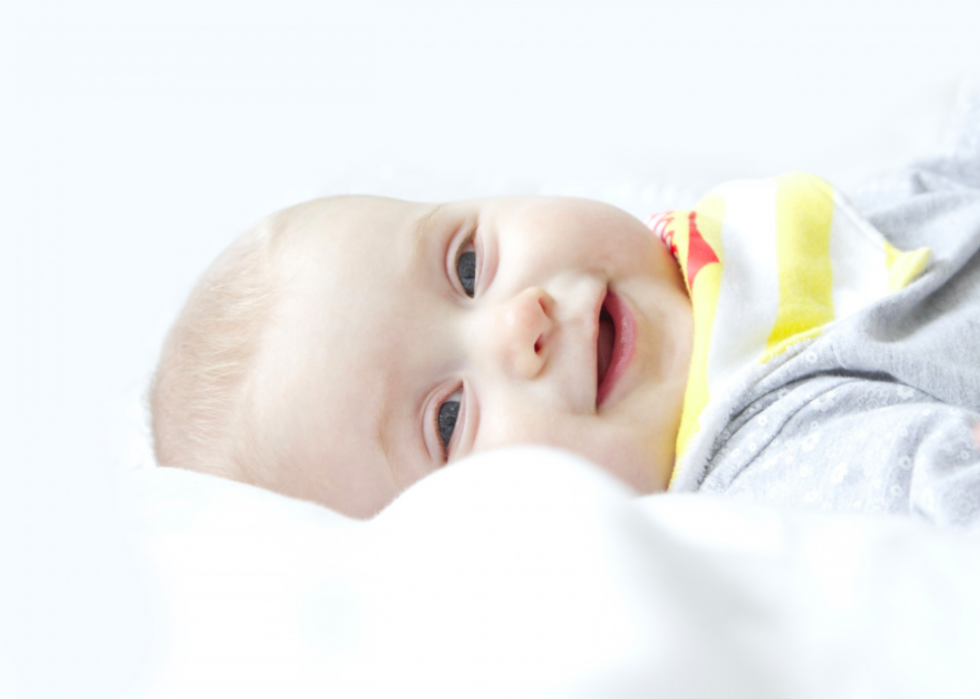 93 / 100
#4 Girl: Margaret
Rank in the 1920s: #4
Average annual births in the 1920s: 24,500.6
Rank in 2016: #139
Births in 2016: 2,202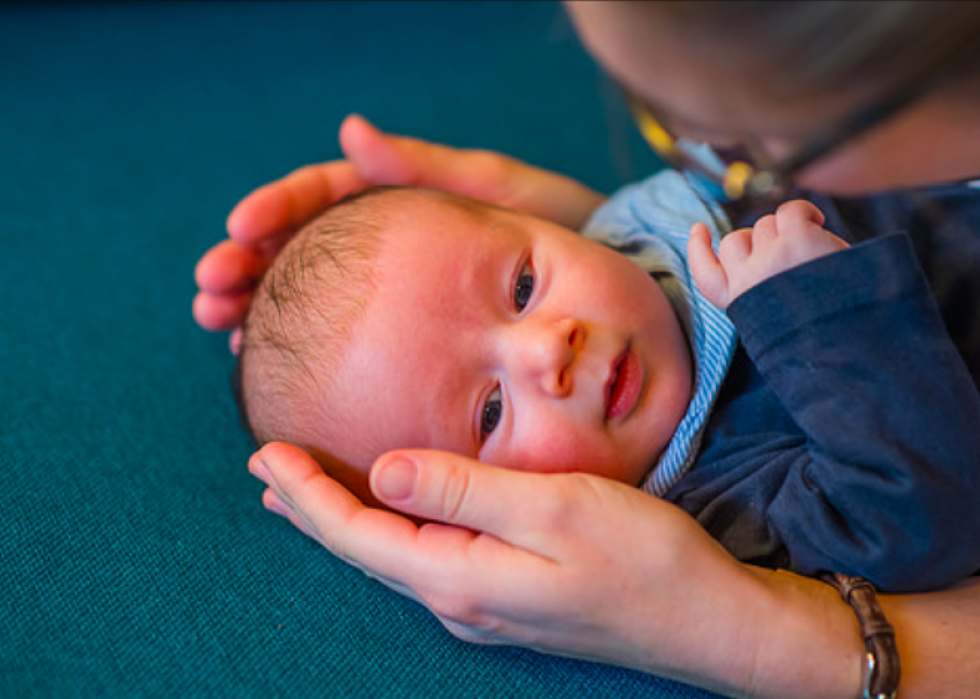 94 / 100
#4 Boy: William
Rank in the 1920s: #4
Average annual births in the 1920s: 51,239.4
Rank in 2016: #3
Births in 2016: 15,668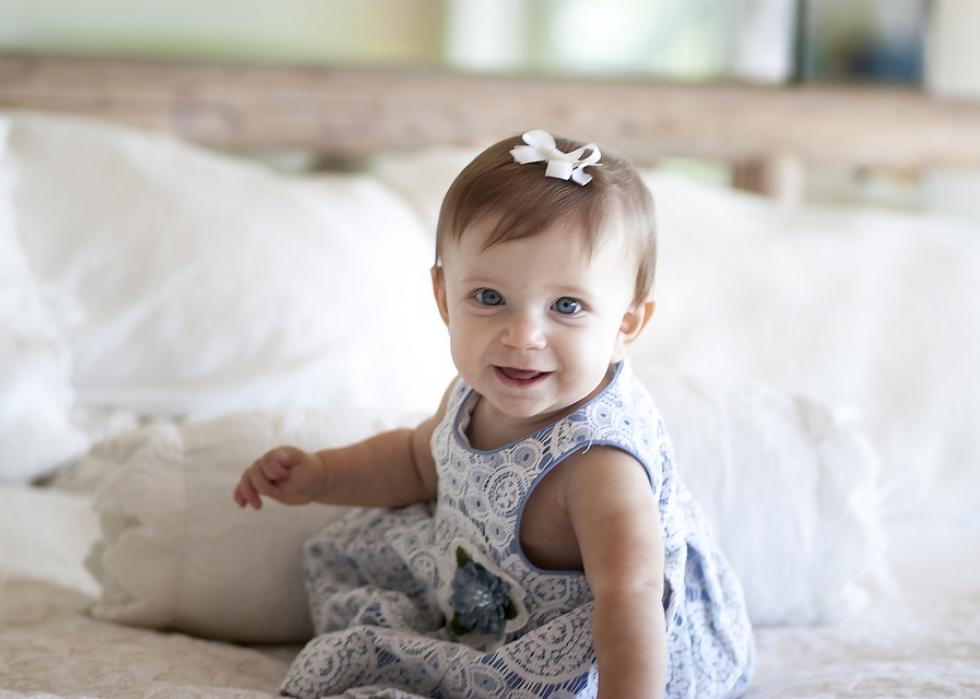 95 / 100
#3 Girl: Helen
Rank in the 1920s: #3
Average annual births in the 1920s: 29,039.7
Rank in 2016: #408
Births in 2016: 813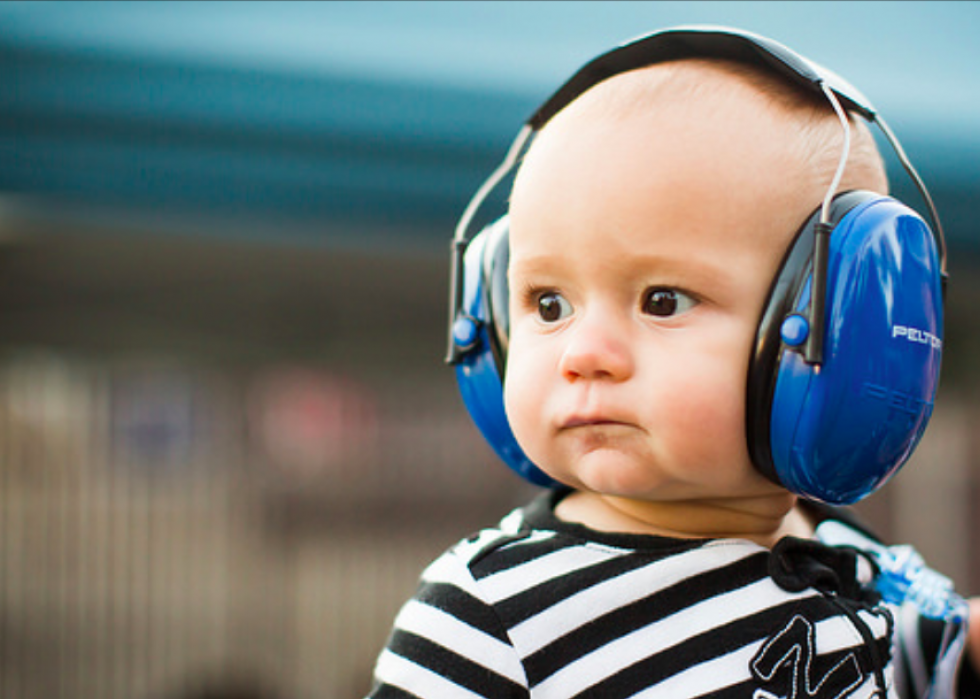 96 / 100
#3 Boy: James
Rank in the 1920s: #3
Average annual births in the 1920s: 51,530.4
Rank in 2016: #5
Births in 2016: 14,776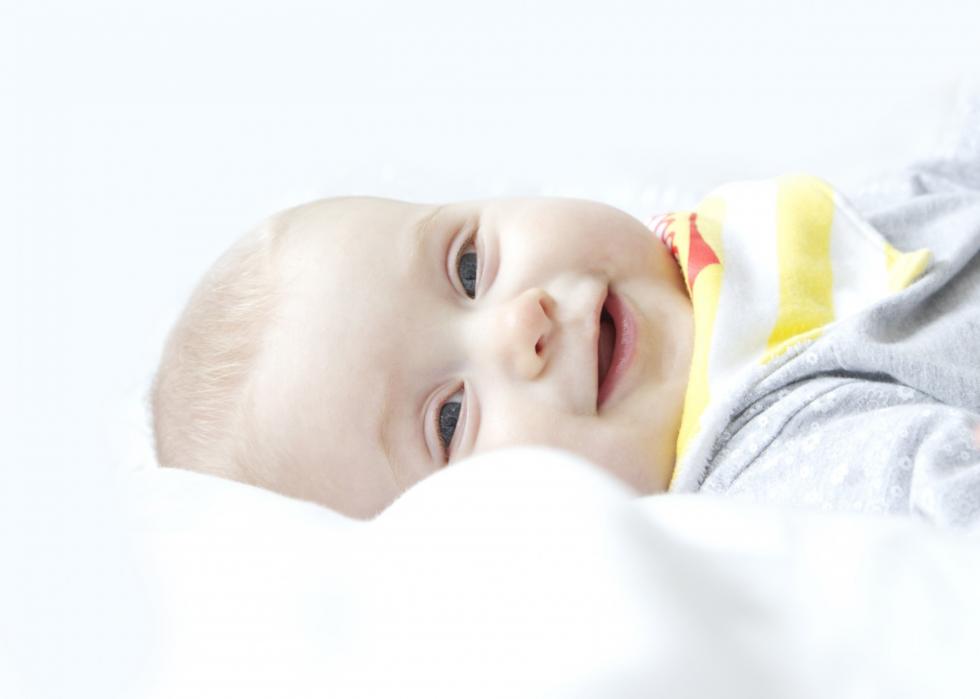 97 / 100
#2 Girl: Dorothy
Rank in the 1920s: #2
Average annual births in the 1920s: 36,886.5
Rank in 2016: #652
Births in 2016: 448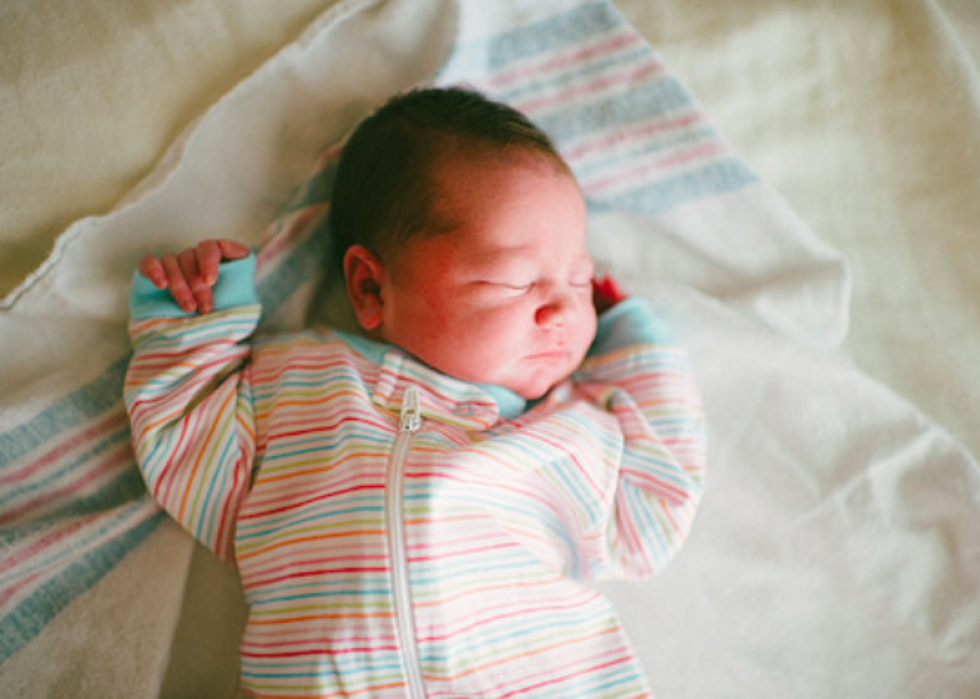 98 / 100
#2 Boy: John
Rank in the 1920s: #2
Average annual births in the 1920s: 56,406.6
Rank in 2016: #28
Births in 2016: 9,952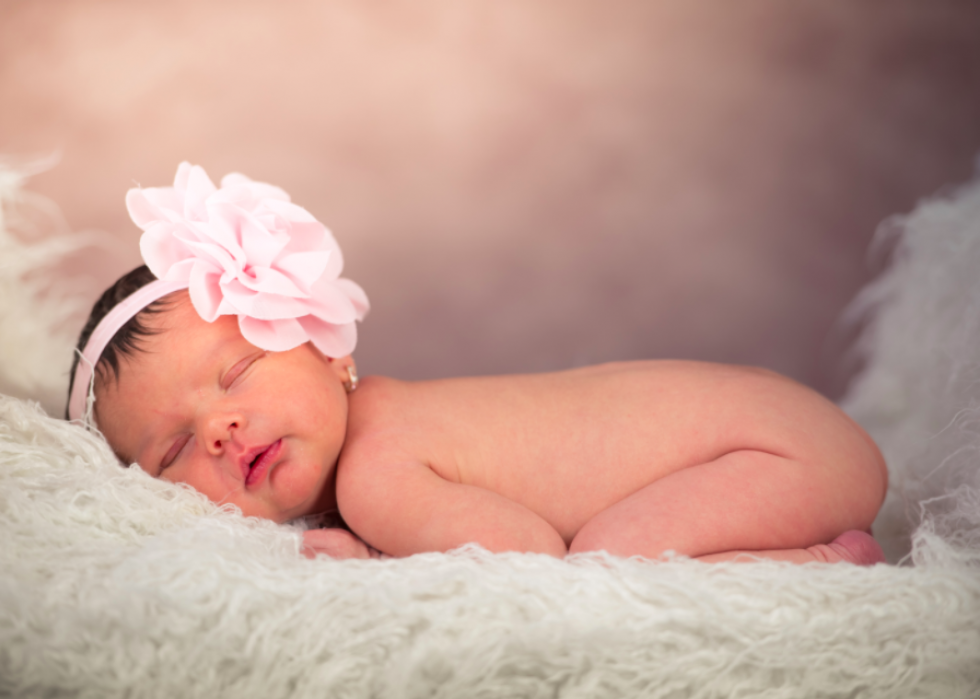 99 / 100
#1 Girl: Mary
Rank in the 1920s: #1
Average annual births in the 1920s: 70,173.9
Rank in 2016: #127
Births in 2016: 2,487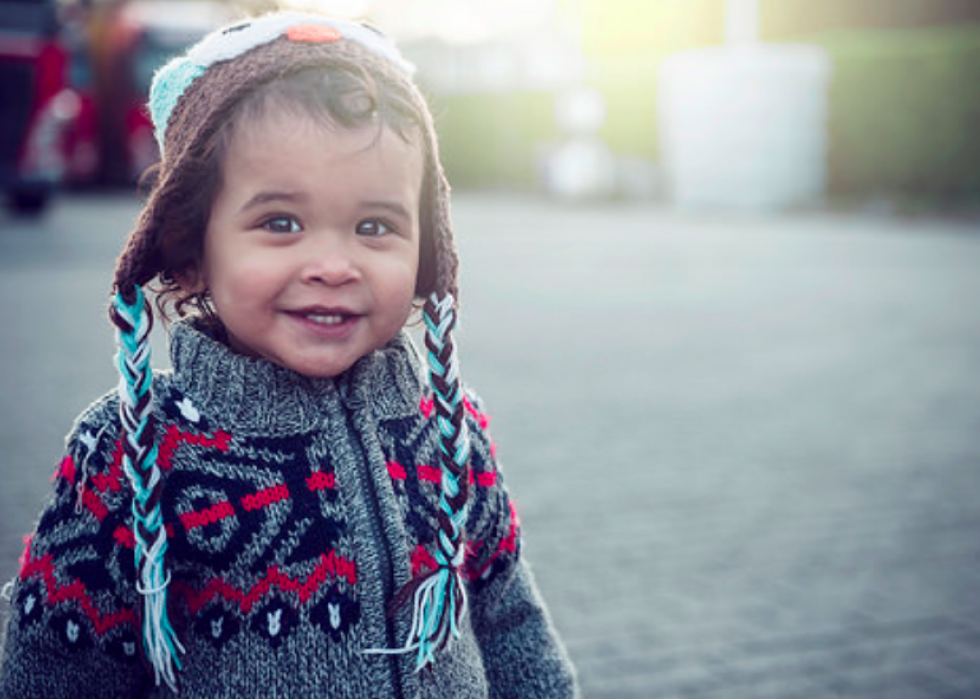 100 / 100
#1 Boy: Robert
Rank in the 1920s: #1
Average annual births in the 1920s: 57,635.5
Rank in 2016: #62
Births in 2016: 5,953