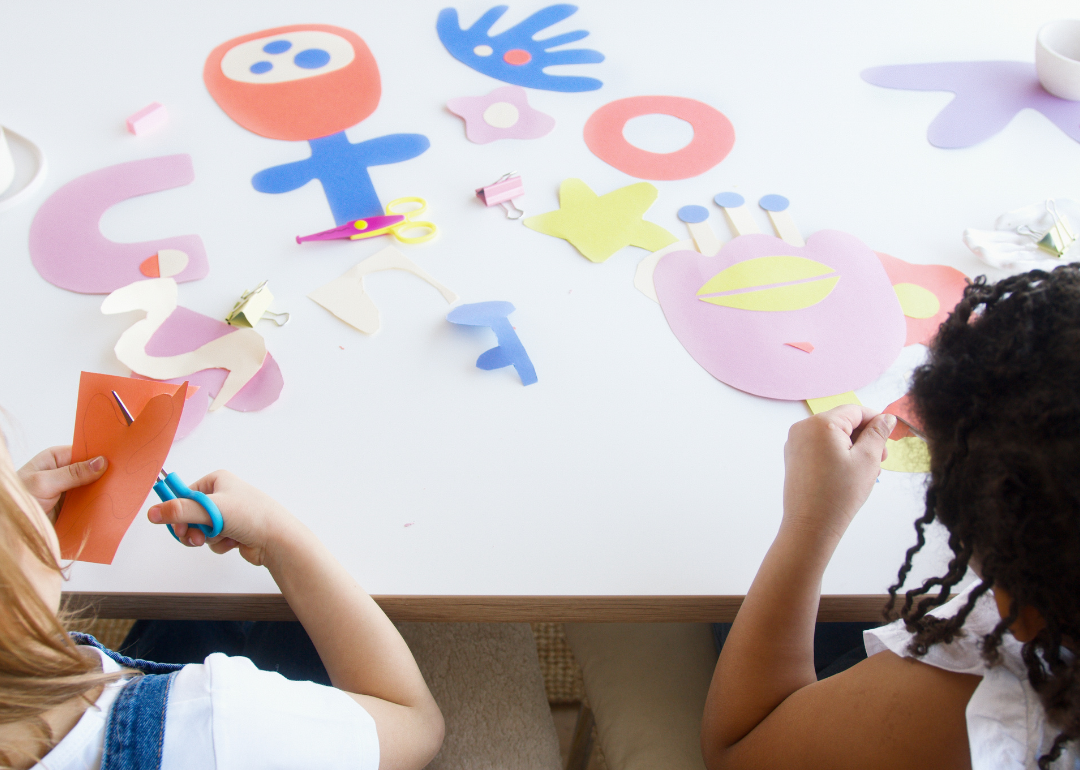 What research shows about the benefits of pre-K
What research shows about the benefits of pre-K
The first five years of a child's life are critically important to physical, social, emotional, and intellectual development. Decades of research has shown how preschool can aid in solidifying these important cognitive foundations—and so much more. Although prekindergarten is not currently a universal system in the U.S. and has no standardized data, numerous long-term studies have been conducted in school systems around the country, providing rich examples of the possibilities and benefits of early childhood education.
Across various studies, pre-K attendance has been linked to beneficial outcomes for the individual students, their families, and the overall economy. In Boston, a 20-year study found that pre-K attendance was correlated with increased high school graduation and college matriculation compared to children who did not attend preschool. In Tulsa, Oklahoma, pre-K attendance improved math literacy and honors enrollment. In Washington D.C. a 10% increase in the maternal workforce was attributed to the city's two-year universal pre-K system. According to a cost benefit study, Georgia expects a return of $5 in savings for every $1 invested in their universal pre-K.
In the longest longitudinal study of its kind called the Perry Preschool Project, researcher and Nobel laureate James Heckman was among the first to show how preschool attendance could break the poverty cycle. More than 50 years later, Heckman released new data showing that the benefits of preschool attendance can span generations, with positive outcomes seen in the children of his initial program participants.
Just 34% of 4-year-olds and 6% of 3-year-olds were enrolled in state-funded pre-K programs nationwide during the 2018-19 school year. Early childhood education in the U.S. is unevenly funded from state to state. Its cost is often prohibitive for low-to-middle-income families where state-funded or subsidized options aren't available, and programs varied widely in their quality standards, which address teacher qualifications, class sizes, and programming requirements. In several states, including Idaho, Montana, New Hampshire, South Dakota, Indiana, and Wyoming, no state-funded pre-K programs are available.
When you consider how big of an impact early education can have on a child's trajectory and their community, it's not surprising that universal pre-K has largely bipartisan support. The Biden administration's American Families Plan includes a provision for universal preschool for all children ages 3 to 4. Under this plan, every child is guaranteed a seat at a high-quality, state-funded (free to families) preschool if they want it.
Stacker reviewed data from numerous longitudinal studies conducted around the country analyzing the impact of pre-K enrollment on lifelong outcomes. Read on to learn more about the benefits of pre-K.
You may also like: What the world was like when your grandparents were born