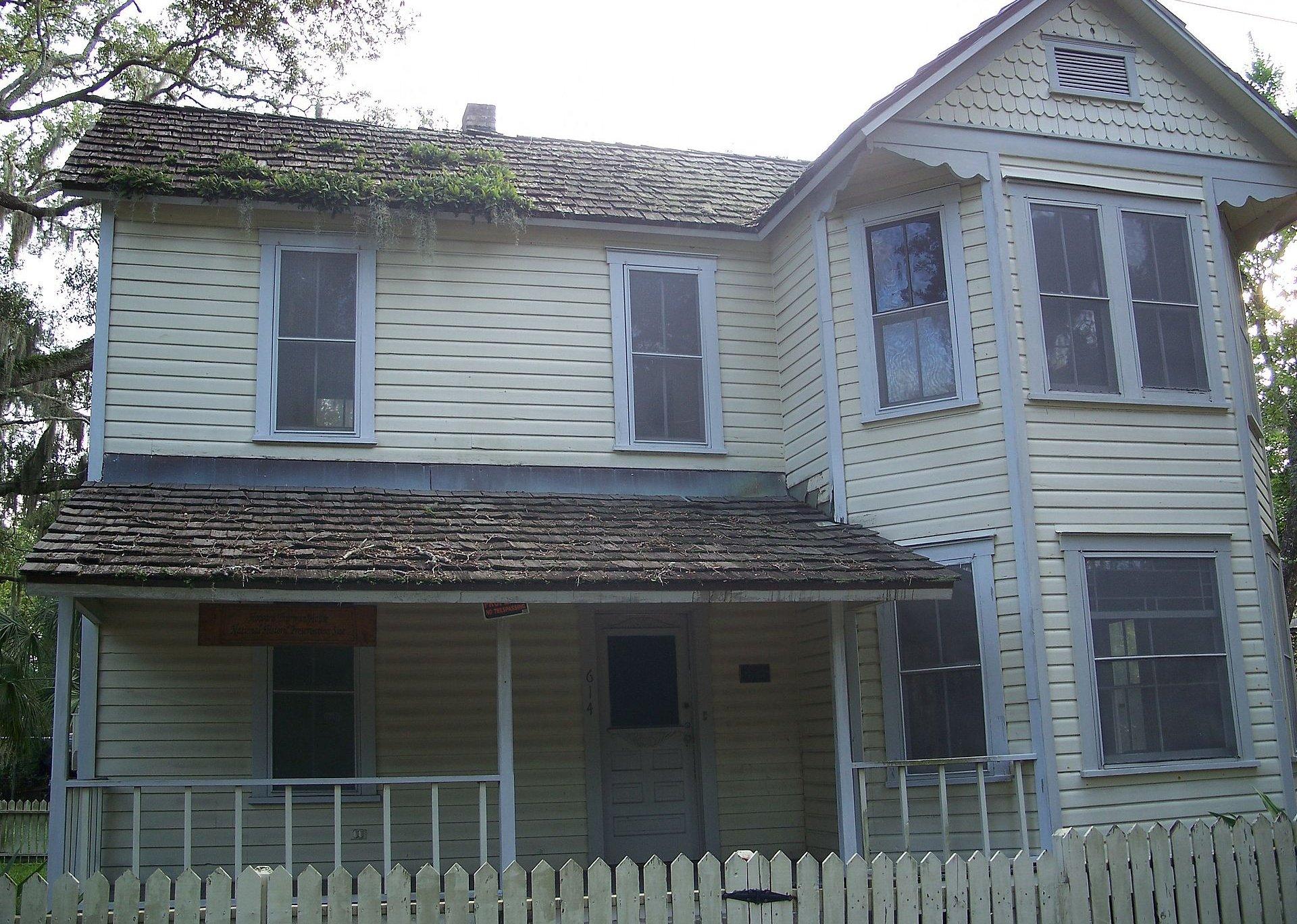 Explore historic sites commemorating Black history in Florida
Ebyabe // Wikimedia Commons
Explore historic sites commemorating Black history in Florida
The legacies of influential Black Americans have not always been acknowledged, so it's not uncommon that modern-day residents may overlook the historic sites of their own cities.
While some historical Black figures in the U.S. are more well-known than others, there are in fact thousands of people dating back generations to 17th-century slavery who left traces of their visions and impacts all across the country. Whether prominent figures such as Robert Abbott, who founded one of the largest African American newspapers in the country, or more under-the-radar originators such as Obrey Wendell Hamlet, who cultivated unique vacation experiences in the Rocky Mountains, one thing's for certain: There is far more uncharted Black history in this country than charted.
Stacker identified historic sites commemorating Black history across 47 states, using the National Register of Historic Places. North Dakota, Vermont, Hawaii, and Wyoming did not have Black historic sites listed on the registry. While some states, especially in the South, are home to many sites central to the civil rights movement, Stacker listed the total sites in every state and the names of three historic sites where available. You can visit the full registry of 232 historic sites and explore the Civil Rights Trail to learn about additional locations across the U.S.
Read on to explore and learn about the historic sites celebrating Black history in your state, or read the national story here.
Florida by the numbers
- Sites commemorating Black history: 93 (13 with state significance, 8 with national significance)
- Naval Live Oaks Reservation (Gulf Breeze)
- Howard Thurman House (Daytona Beach)
- Norman Film Manufacturing Company (Jacksonville)
Howard Thurman was an author, theologian, educator, and civil rights activist who was also known to be an inspiration to the Rev. Dr. Martin Luther King Jr.
Thurman, who graduated as valedictorian from Morehouse College in 1923, made significant career strides, becoming the first Black dean at Boston University and traveling abroad to lead Christian missions with Mahatma Gandhi. Thurman (with a couple of exceptions) resided in his three-bedroom home from birth until he left for college. Today, visitors can experience the Howard Thurman House through tours, meetings, small events, and workshops.
Continue reading to see which sites commemorate Black history in other states in your area.
Alabama
- Sites commemorating Black history: 106 (24 with state significance, 19 with national significance)
- Tabernacle Baptist Church (Selma)
- Sixteenth Street Baptist Church (Birmingham)
- Macon County High School (Notasulga)
Tabernacle Baptist Church in Selma was designed in the 1920s by an African American architect named David T. West, who was also a church member. The church was the location for the first mass meeting of the voting rights movement, which consisted of 300 attendees.
Georgia
- Sites commemorating Black history: 157 (57 with state significance, 13 with national significance)
- Mount Zion Baptist Church (Albany)
- Collier Heights Historic District (Atlanta)
- King, Martin Luther Jr., National Historic Site and Preservation District (Atlanta)
The historic district of Collier Heights was founded in 1948 by African Americans in Atlanta and served as a refuge for middle-class Black Americans during the 1950s and 1960s. The district consisted of mostly brick ranch houses and had been home to civil rights activists such as Martin Luther King Sr. and Ralph David Abernathy.