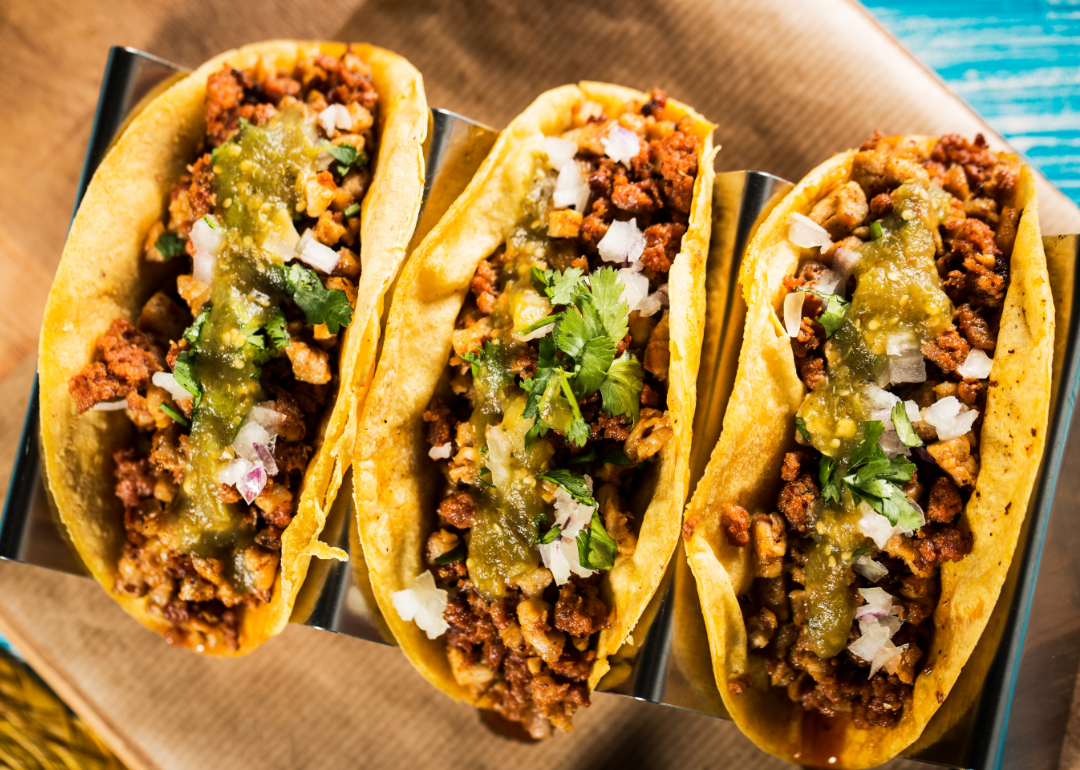 Highest-rated restaurants for tacos in Jacksonville, according to Yelp
Highest-rated restaurants for tacos in Jacksonville, according to Yelp
Depending on who you ask, tacos are more than just a quick snack you can grab off a truck for lunch. They're an experience. One that allows the chef to layer flavor and textures—from the fresh crunch of the cilantro and onions to the smoked heat of roasted chiles cavorting with the savory delight of your protein of choice—all onto one delicious tortilla, freshly crisped over an open flame…sorry is anyone else hungry?
Much like the food, the origin story has a fairly layered history. Both Mayan and Aztec civilizations were said to have eaten a food similar to what we know as a taco, but the modern iteration traces back to the 1800s in Mexico. Born of a need to ensure that miners had a means to easily consume hearty food while on the job, piles of meat would be rolled into corn tortillas and packed for the road. During hours upon hours of hard labor in horrible conditions, the ability to pull out a few taquitos (named for the gunpowder role the miners carried with them) was practically life-saving.
Considering LA Taco once called the dish a "multifaced god" it's clear that the reverence for this dish has traveled across time and space—which resulted in a plethora of places to choose from. So where do you go to get the best taco?
Stacker compiled a list of the highest-rated restaurants for tacos in Jacksonville using data from Yelp. See if some of your favorites are on the list, or go find some new favorites to enjoy! Note, some restaurants may have recently closed, so be sure to double-check.