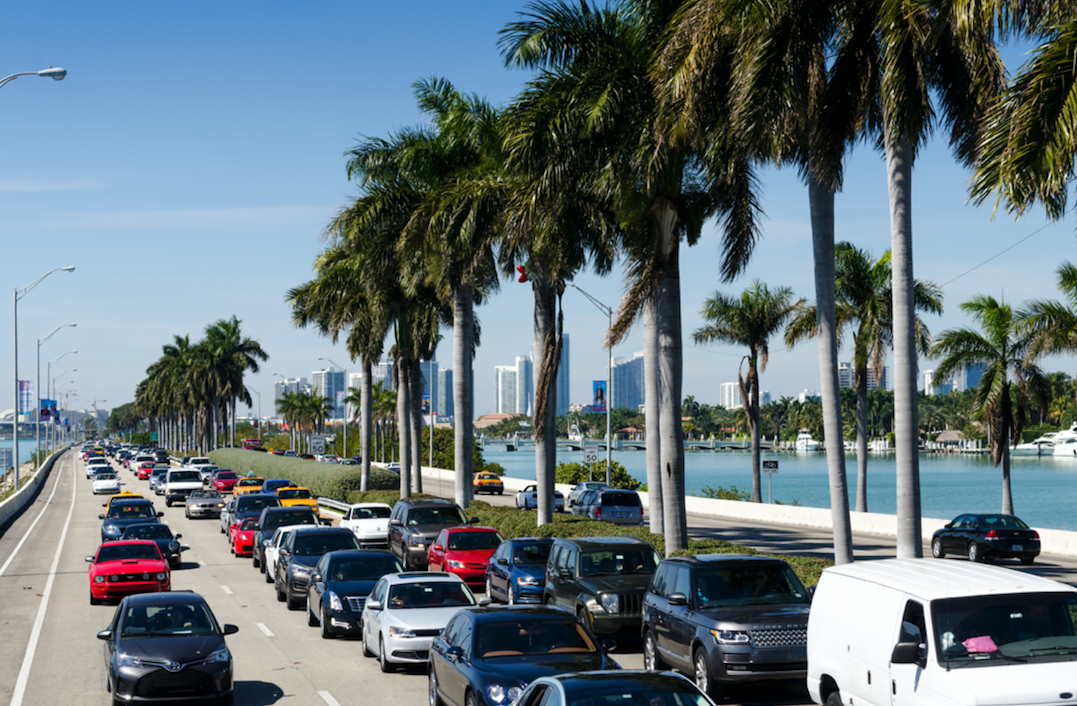 Ranking the worst commutes in Miami
Ranking the worst commutes in Miami
With recent studies showing Miami to have the 10th worst traffic in the world, the question emerges: which areas have the most painful commutes?
Miami-Dade County commuters saw their average one-way commute increase to 30.6 minutes in 2016, coming in 17% higher than the national average of 26.1 minutes. For the typical Miami commuter, this amounts to over 10.5 days of travel time per year across 50 weeks of work. For the venerated "mega-commuters," those with one-way treks of over 90-minutes, annual time spent journeying to work leaps to over 31 days.
Using data from the recently released 2016 American Community Survey, Stacker analyzed how daily commutes compare across Miami. This analysis focused on the 25 Public Use Microdata Areas (PUMAs), statistical geographic areas with populations of over 100,000, that make up Miami-Dade County. Each area was ranked by median one-way commute time while including insights into the percentage of commuters with more than 60- and 90-minute journeys.
Stacker begins the list at #25 and ends with the worst commute in Miami, where the median commute pushes north of 40 minutes and nearly 8% have "mega-commutes."
Read on to see where your area ranked among the worst commutes in Miami.
You may also like: Worst commutes in Florida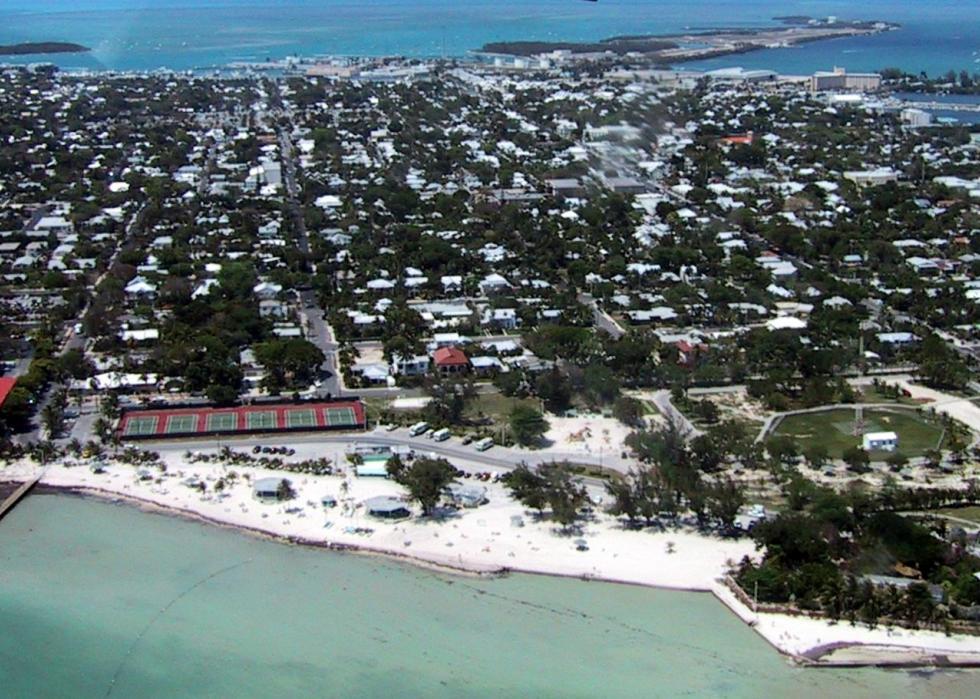 1 / 25
Tore Sætre // Wikimedia Commons
#25: South/Outside Urban Development Boundary and Monroe Counties
- Population: 110,375 (50,534 commuters)
- Median commute time: 15 to 19 min.
- Over 60-min. commute: 8.2% of all commuters
- Over 90-min. commute: 3% of all commuters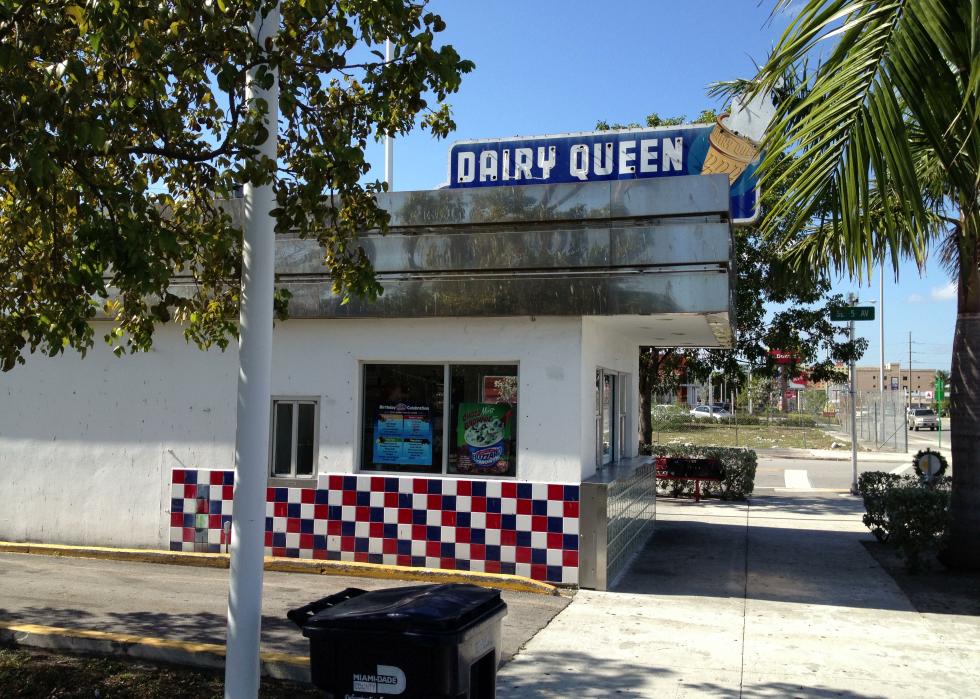 2 / 25
Phillip Pessar // Licensed by CC BY 2.0
#24: Northeast — Hialeah (South Central)
- Population: 99,484 (36,848 commuters)
- Median commute time: 20 to 24 min.
- Over 60-min. commute: 6.4% of all commuters
- Over 90-min. commute: 0.9% of all commuters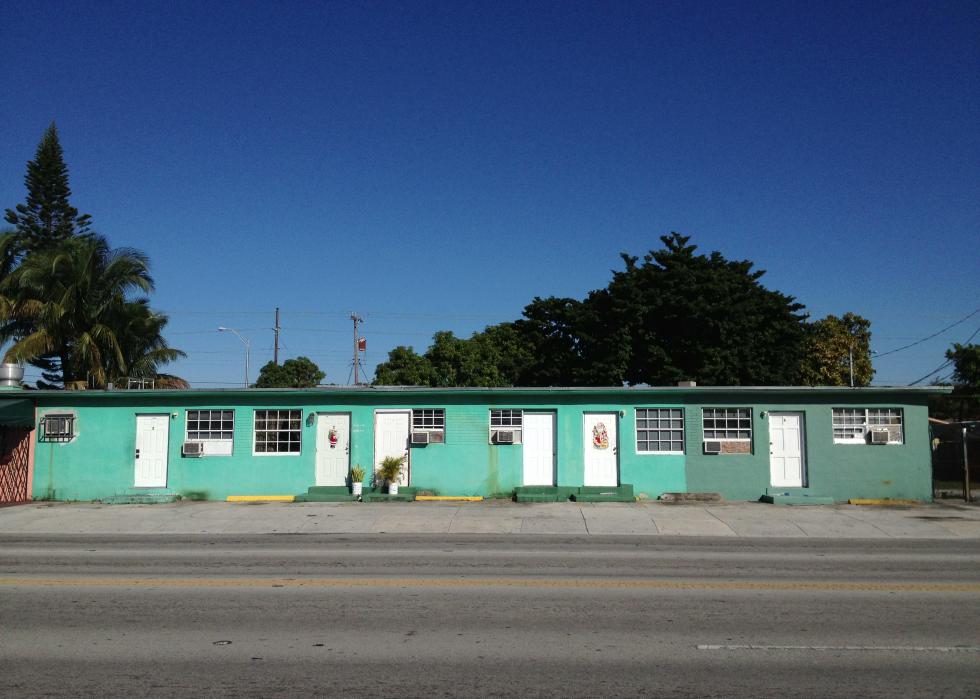 3 / 25
Phillip Pessar // Licensed by CC BY 2.0
#23: Northeast — Hialeah (North Central)
- Population: 112,431 (44,231 commuters)
- Median commute time: 20 to 24 min.
- Over 60-min. commute: 6.3% of all commuters
- Over 90-min. commute: 0.7% of all commuters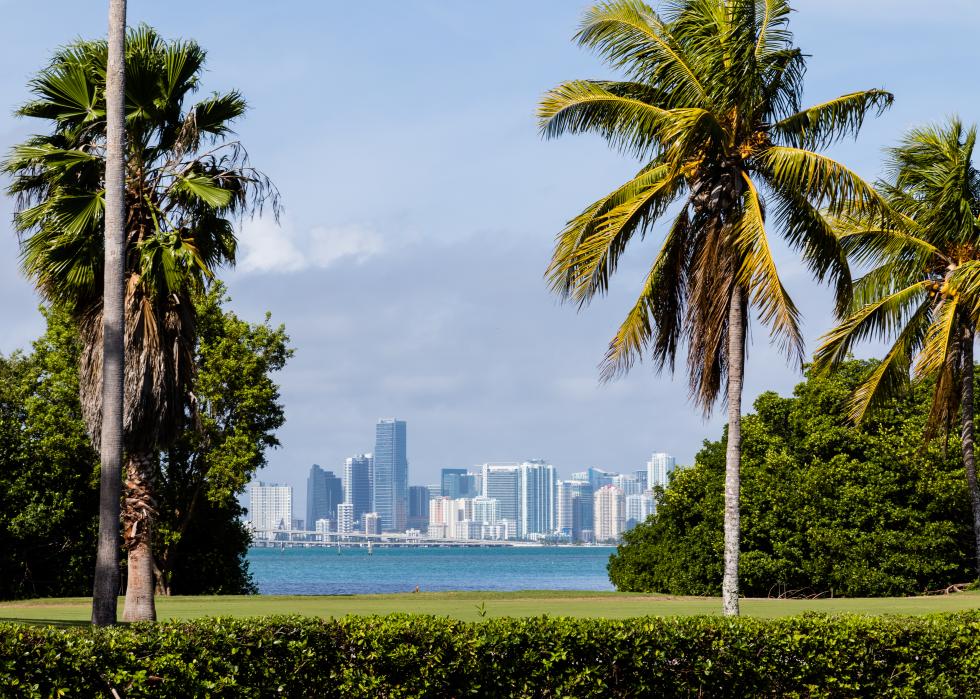 4 / 25
MBandman // Licensed by CC by 2.0
#22: East — Miami (East) and Key Biscayne
- Population: 112,265 (54,607 commuters)
- Median commute time: 20 to 24 min.
- Over 60-min. commute: 7.1% of all commuters
- Over 90-min. commute: 1% of all commuters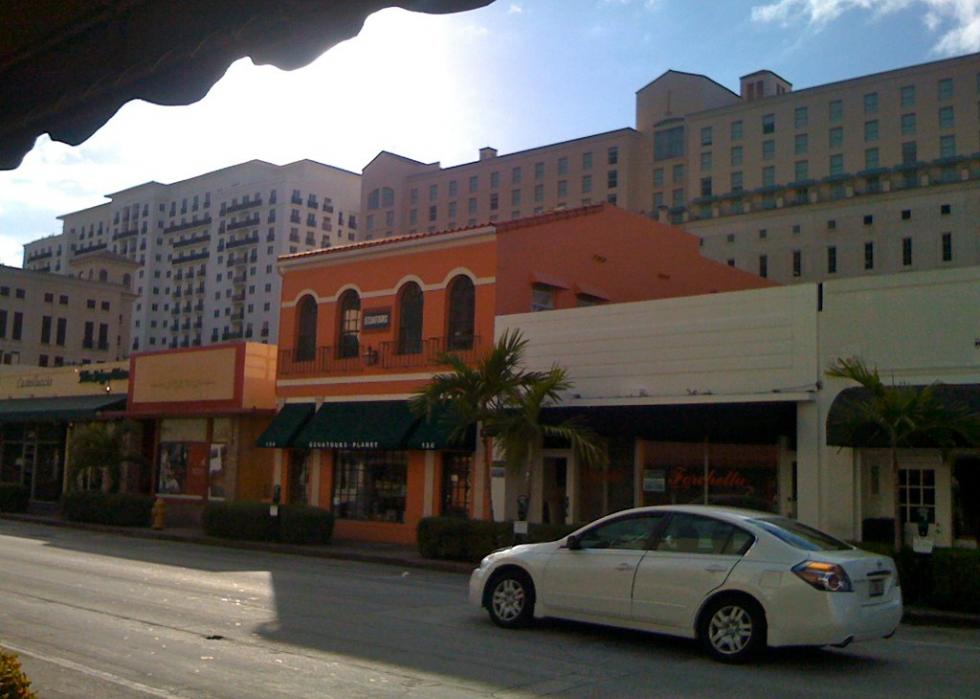 5 / 25
Janie Coffey // Licensed by CC BY 2.0
#21: East — Coral Gables, Pinecrest Village, and Kendall (South)
- Population: 101,523 (46,606 commuters)
- Median commute time: 25 to 29 min.
- Over 60-min. commute: 7.3% of all commuters
- Over 90-min. commute: 1.9% of all commuters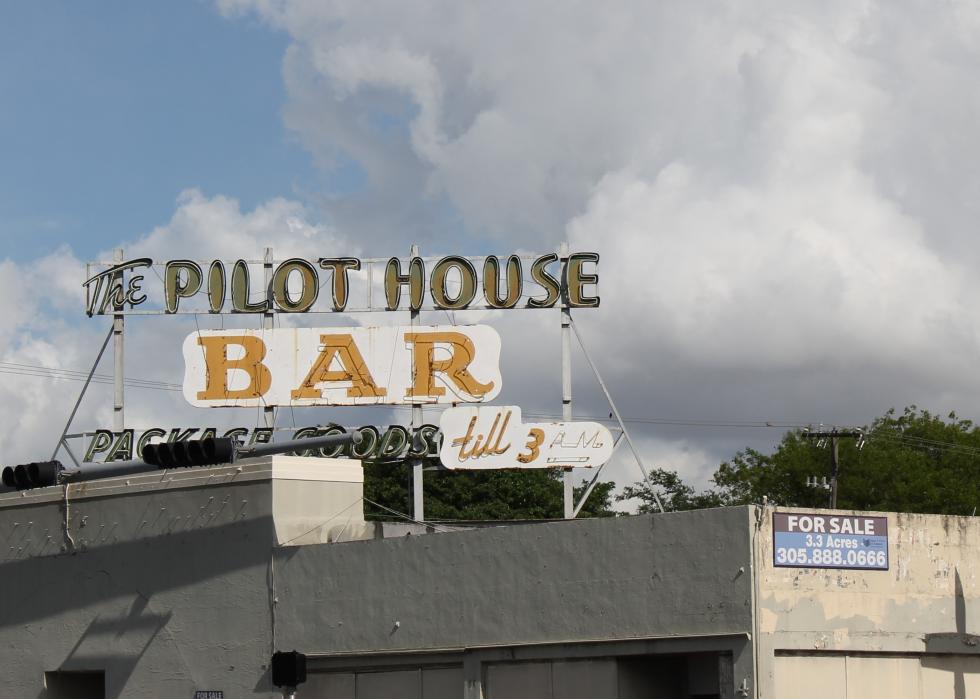 6 / 25
Phillip Pessar // Licensed by CC BY 2.0
#20: Central — Miami Springs and Miami International Airport
- Population: 102,286 (45,102 commuters)
- Median commute time: 25 to 29 min.
- Over 60-min. commute: 7.5% of all commuters
- Over 90-min. commute: 1.8% of all commuters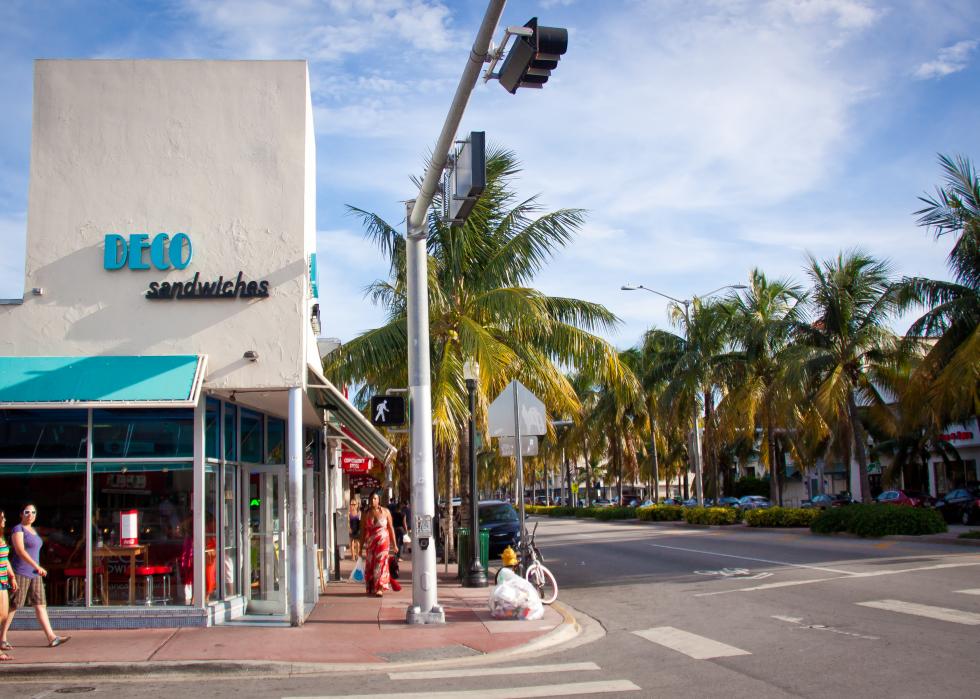 7 / 25
Chris Goldberg // Licensed by CC BY-NC 2.0
#19: Northeast — Miami Beach and Miami Shores
- Population: 103,235 (55,800 commuters)
- Median commute time: 25 to 29 min.
- Over 60-min. commute: 7.5% of all commuters
- Over 90-min. commute: 1% of all commuters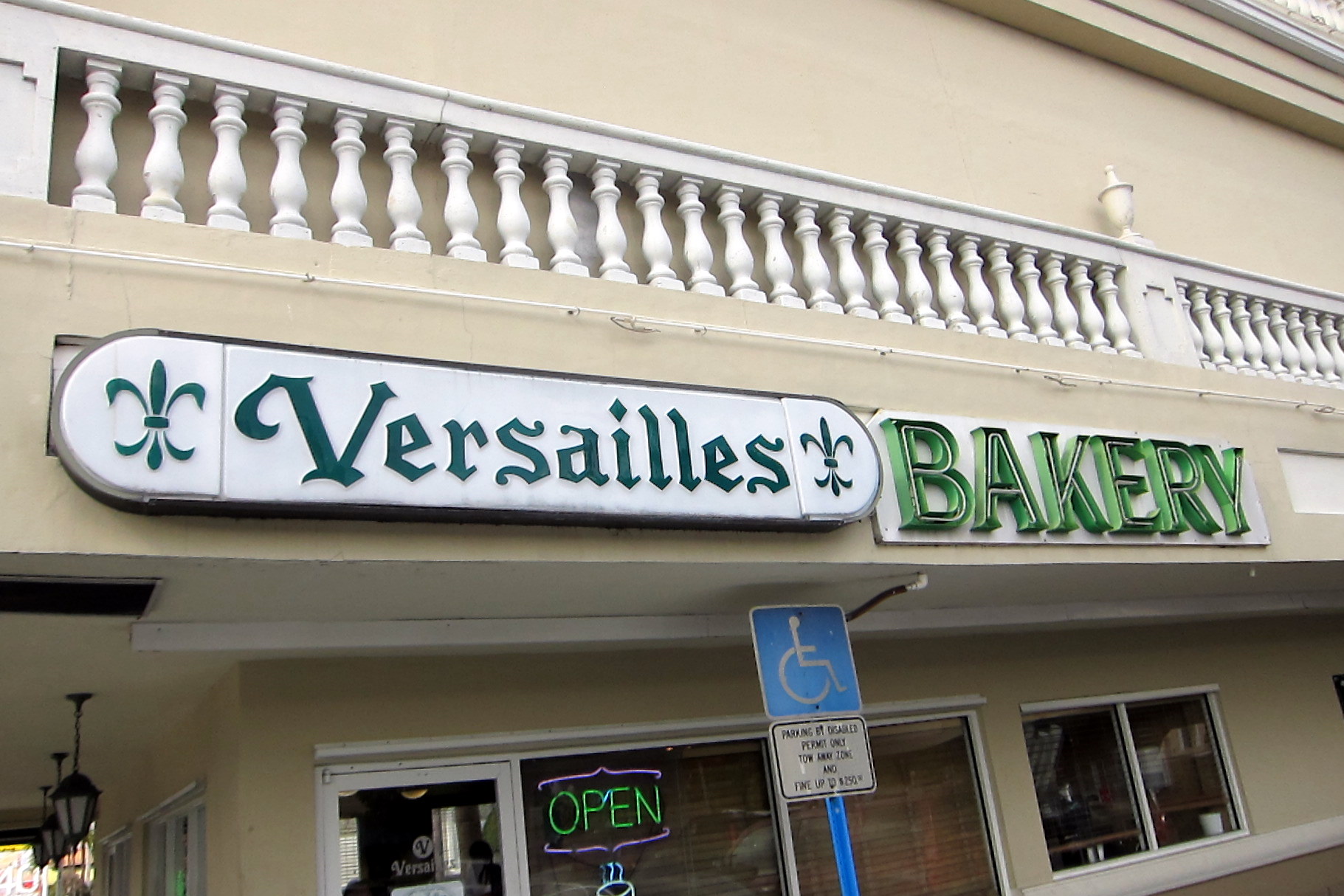 8 / 25
Wally Gobetz // Licensed by CC BY NC-ND 2.0
#18: East Central — Miami (West)
- Population: 115,029 (48,336 commuters)
- Median commute time: 30 to 34 min.
- Over 60-min. commute: 4.5% of all commuters
- Over 90-min. commute: 0.6% of all commuters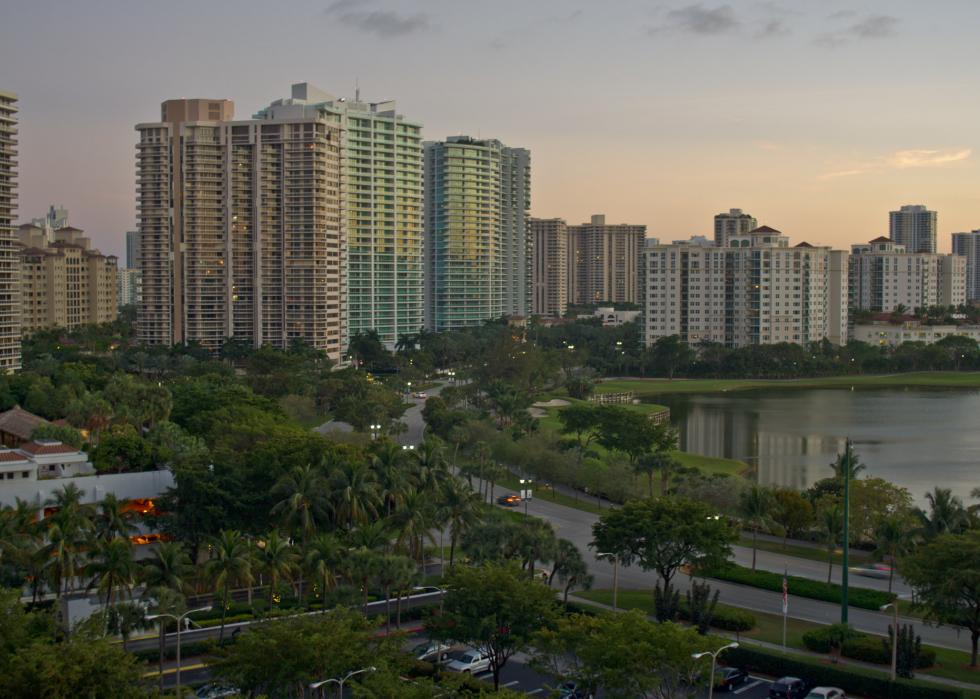 9 / 25
Vladimir Kud // Licensed by CC 2.0
#17: Northeast — Aventura and Surfside
- Population: 96,257 (41,700 commuters)
- Median commute time: 30 to 34 min.
- Over 60-min. commute: 5.7% of all commuters
- Over 90-min. commute: 0.6% of all commuters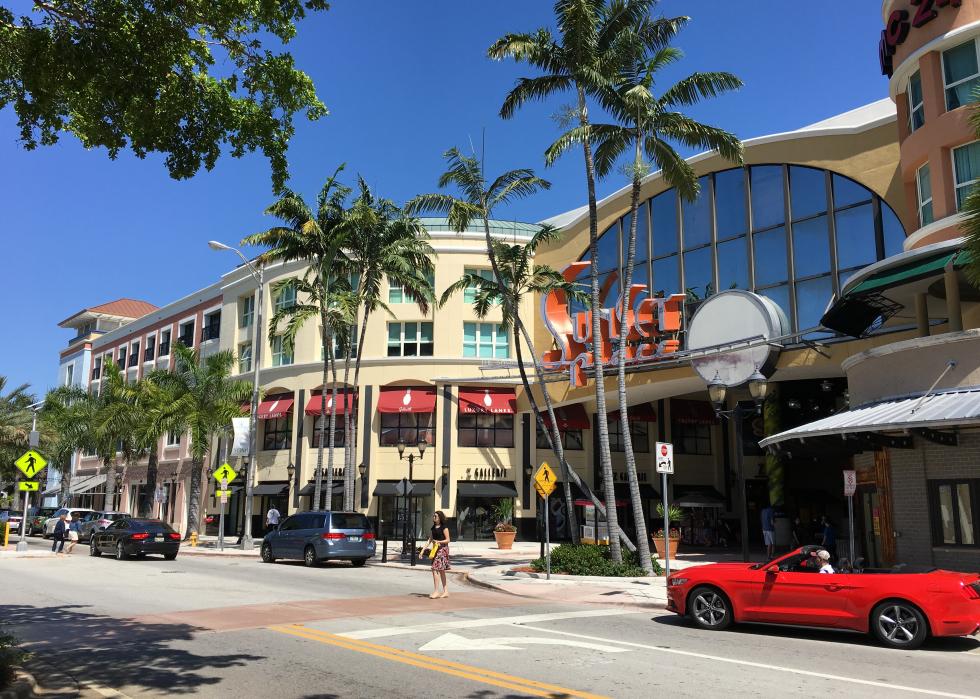 10 / 25
Phillip Pessar // Licensed By CC BY 2.0
#16: East Central — South Miami, Westchester, and Coral Terrace
- Population: 104,188 (52,134 commuters)
- Median commute time: 30 to 34 min.
- Over 60-min. commute: 8.4% of all commuters
- Over 90-min. commute: 2.6% of all commuters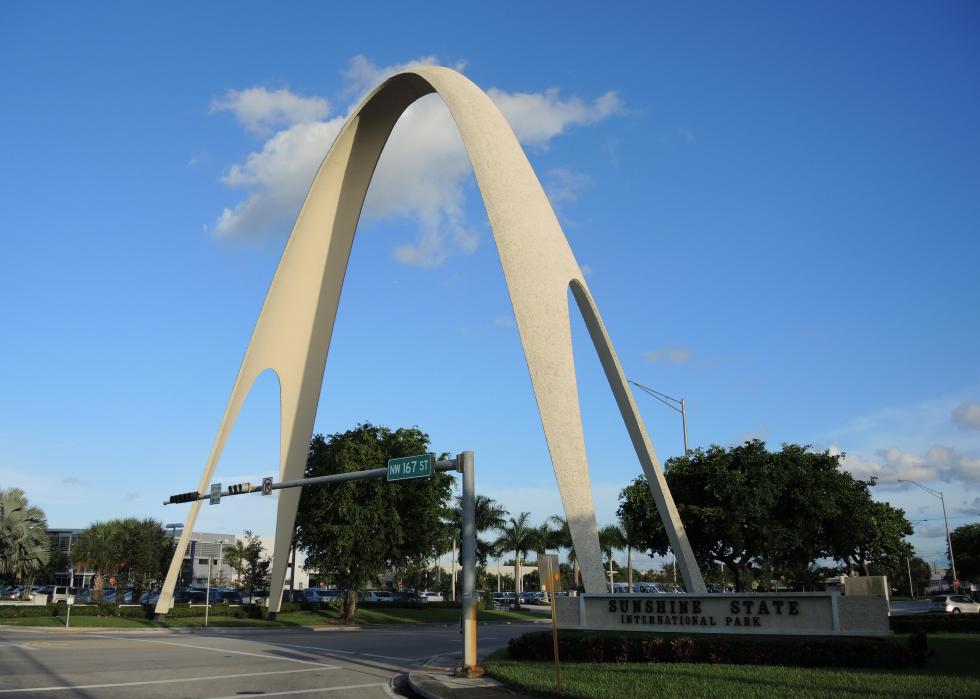 11 / 25
Pietro // Wikimedia Commons
#15: North Central — Miami Gardens (North and West)
- Population: 105,086 (44,036 commuters)
- Median commute time: 30 to 34 min.
- Over 60-min. commute: 11.2% of all commuters
- Over 90-min. commute: 4.6% of all commuters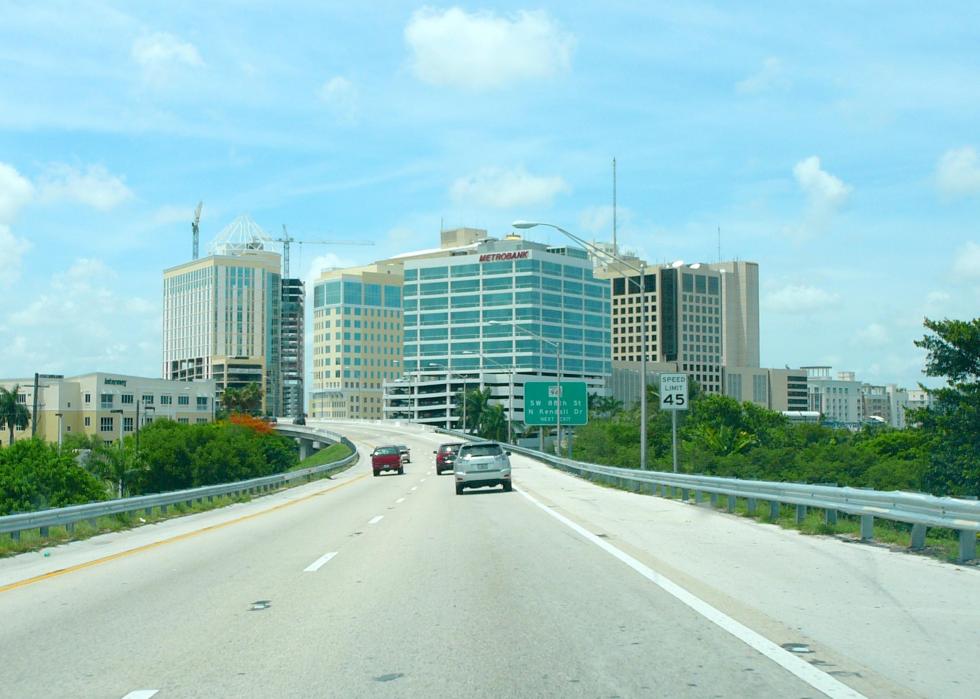 12 / 25
Averette // Wikimedia Commons
#14: East Central — Kendall (North), Sunset, and Westwood Lakes
- Population: 100,764 (46,091 commuters)
- Median commute time: 30 to 34 min.
- Over 60-min. commute: 11.9% of all commuters
- Over 90-min. commute: 2.3% of all commuters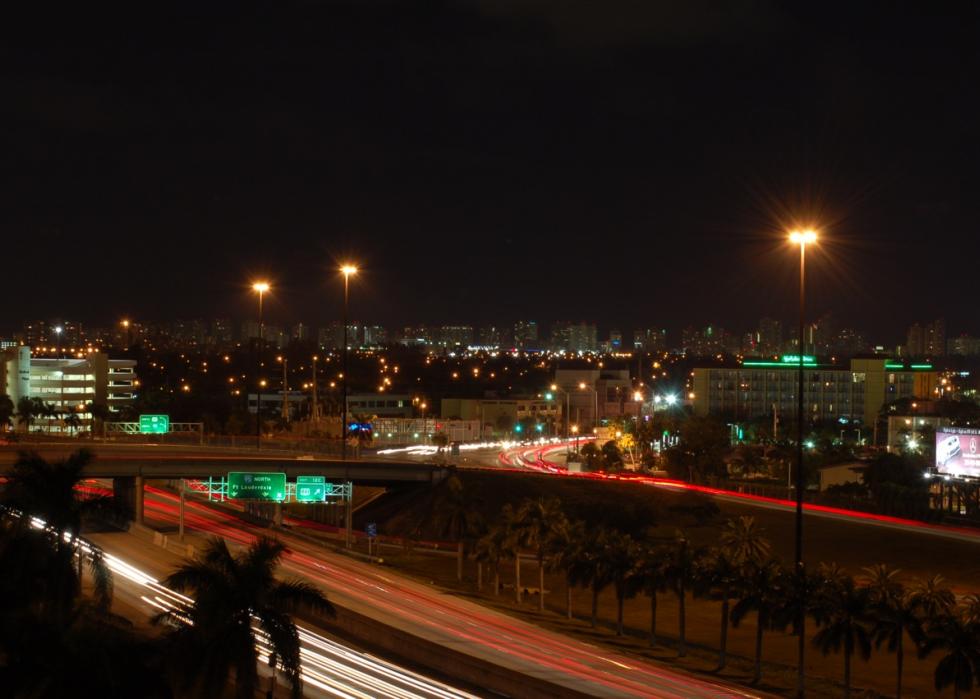 13 / 25
greghartmann // Licensed by CC BY-NC 2.0
#13: North Miami (Southwest) and Golden Glades (West)
- Population: 116,089 (48,673 commuters)
- Median commute time: 30 to 34 min.
- Over 60-min. commute: 13.1% of all commuters
- Over 90-min. commute: 4.4% of all commuters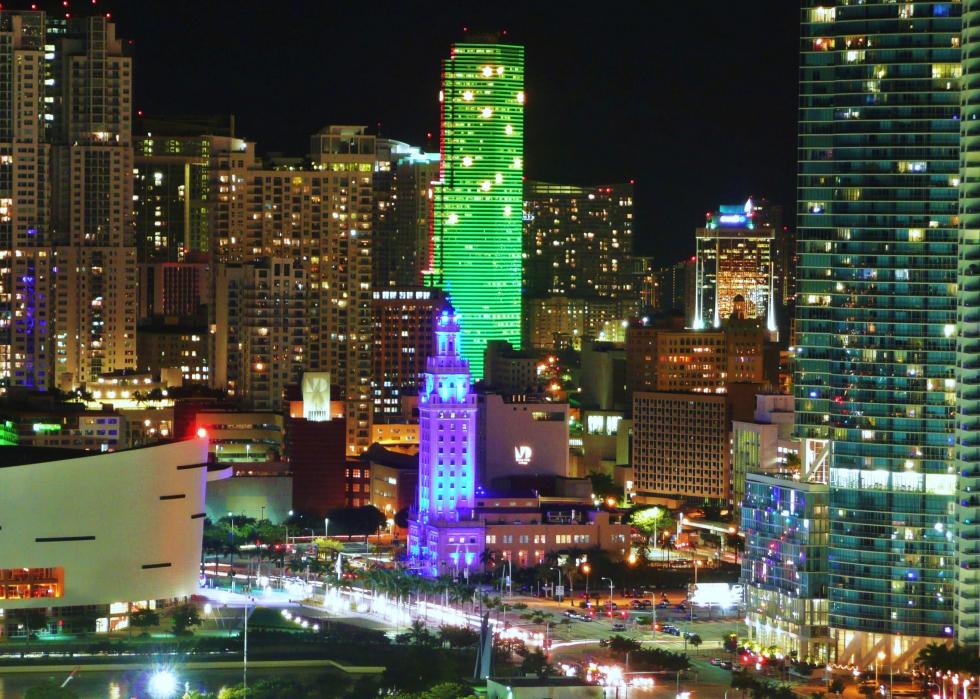 14 / 25
Marc Averette // Wikimedia Commons
#12: Northeast Central — Miami (Downtown)
- Population: 124,012 (54,853 commuters)
- Median commute time: 30 to 34 min.
- Over 60-min. commute: 13.7% of all commuters
- Over 90-min. commute: 1.8% of all commuters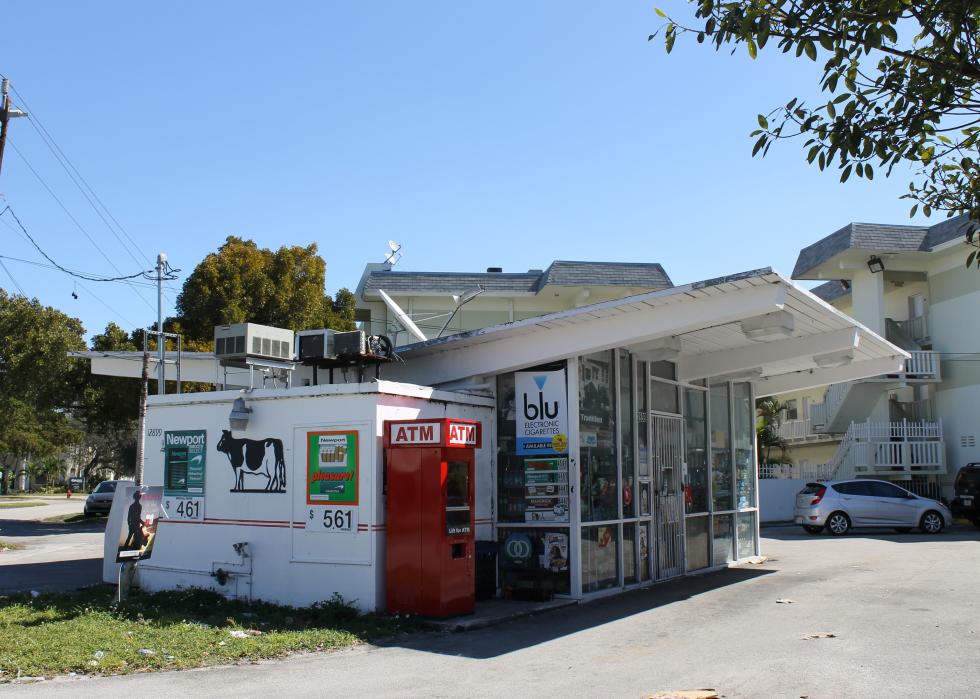 15 / 25
Phillip Pessar // Licensed by CC BY 2.0
#11: Northeast — Greater North Miami Beach (West)
- Population: 107,588 (46,693 commuters)
- Median commute time: 30 to 34 min.
- Over 60-min. commute: 13.5% of all commuters
- Over 90-min. commute: 5.7% of all commuters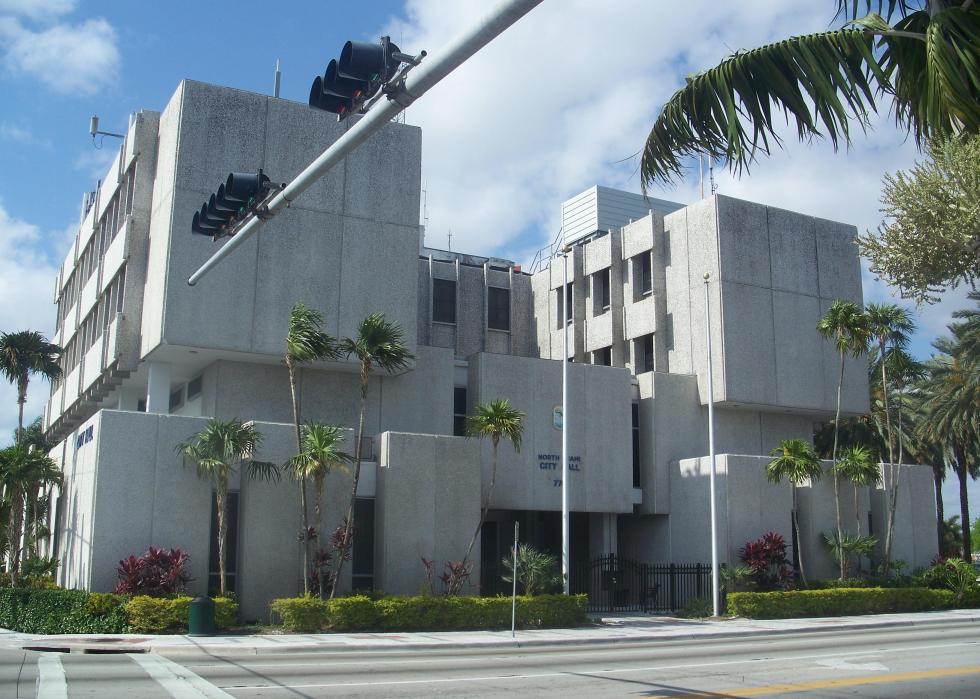 16 / 25
Ebyabe // Wikimedia Commons
#10: Northeast Central — Miami (North)
- Population: 108,267 (44,077 commuters)
- Median commute time: 30 to 34 min.
- Over 60-min. commute: 14.3% of all commuters
- Over 90-min. commute: 5.3% of all commuters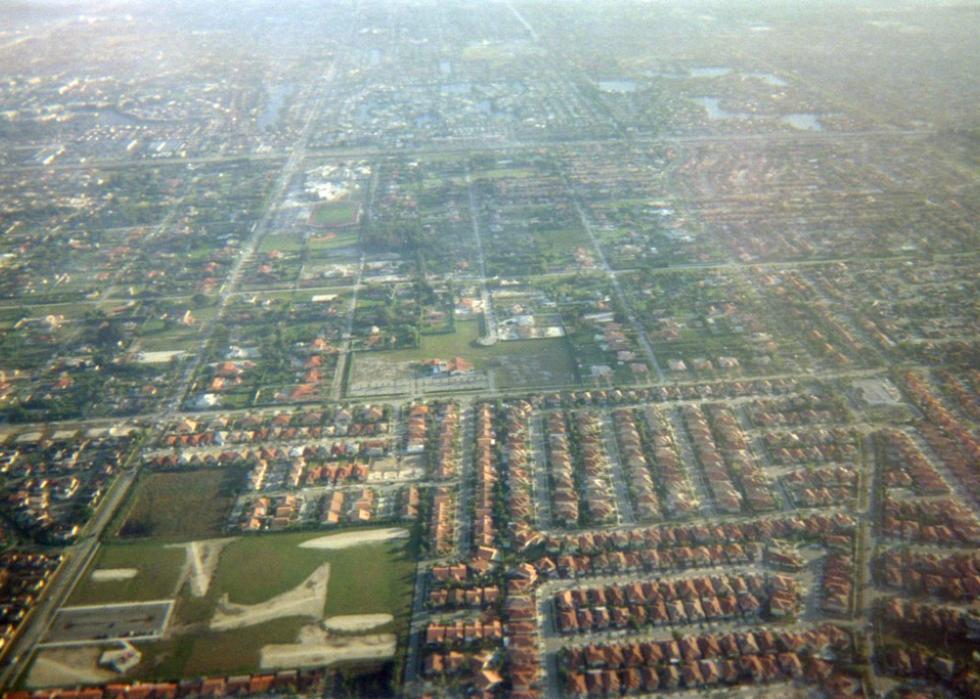 17 / 25
Stephe Dettling // Licensed by CC BY-NC 2.0
#9: North Central — Tamiami Trail Region (South — Tamiami)
- Population: 111,180 (49,910 commuters)
- Median commute time: 30 to 34 min.
- Over 60-min. commute: 14% of all commuters
- Over 90-min. commute: 1.4% of all commuters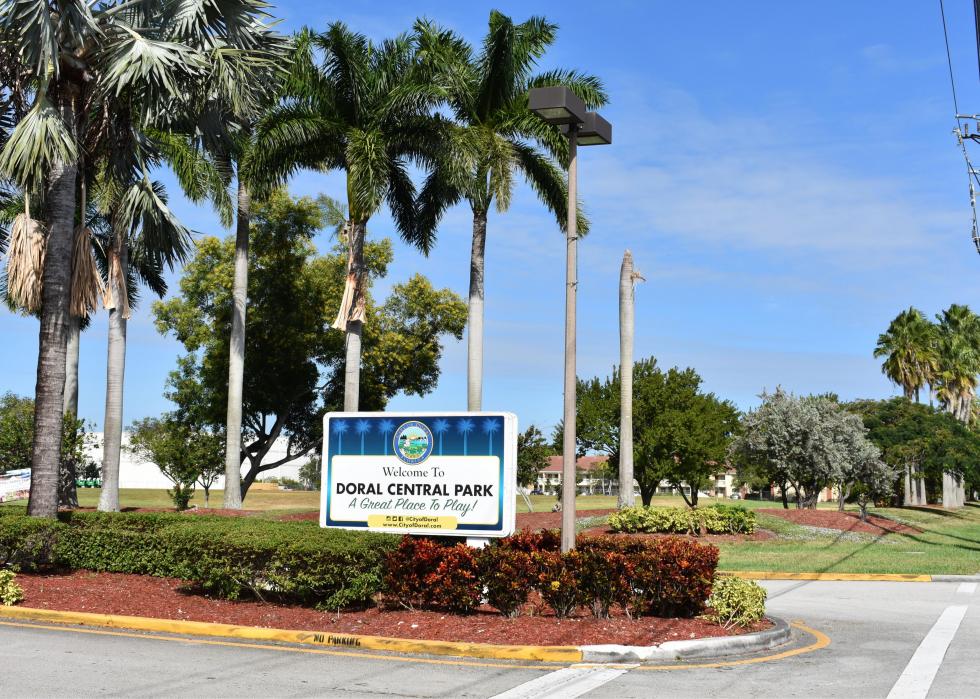 18 / 25
Tamanoeconomico // Wikimedia Commons
#8: North Central — Doral and Sweetwater cities, and Fontainebleau
- Population: 133,507 (60,385 commuters)
- Median commute time: 30 to 34 min.
- Over 60-min. commute: 14.7% of all commuters
- Over 90-min. commute: 1.8% of all commuters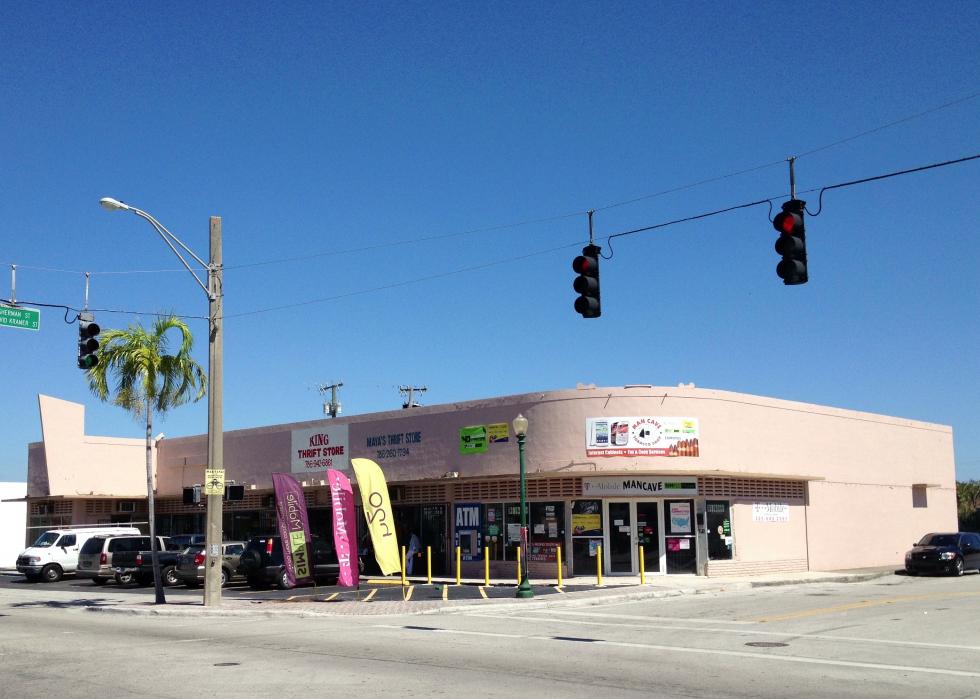 19 / 25
Phillip Pessar // CC BY 2.0
#7: Northeast — Opa-Locka, West Little River, and Westview
- Population: 110,555 (45,056 commuters)
- Median commute time: 30 to 34 min.
- Over 60-min. commute: 15.9% of all commuters
- Over 90-min. commute: 4.5% of all commuters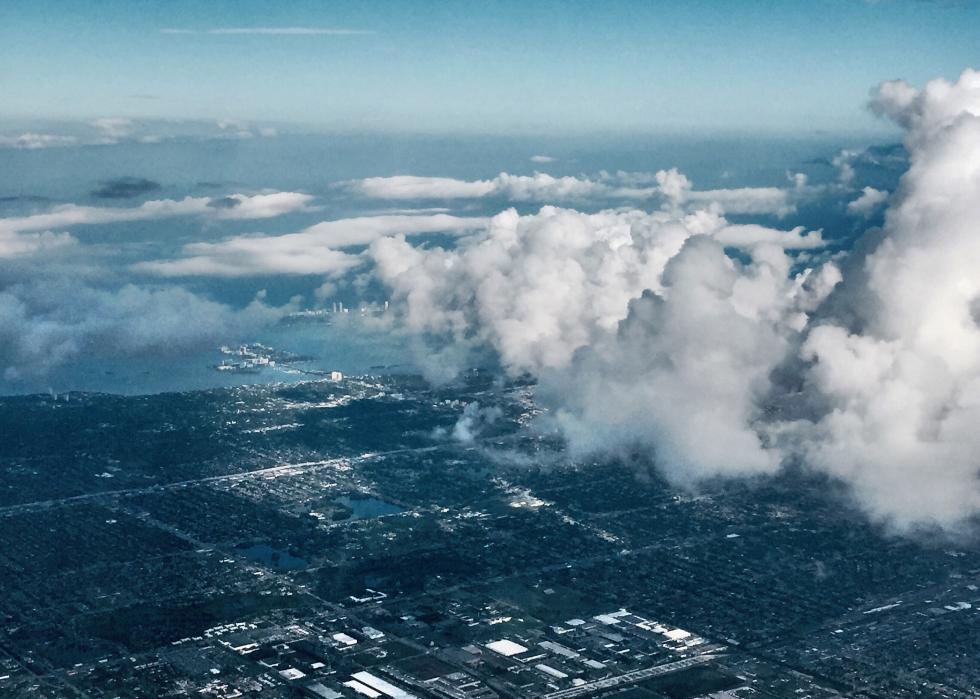 20 / 25
Ron Coleman // Licensed by CC BY-NC 2.0
#6: North Central — Greater Miami Lakes
- Population: 123,477 (58,244 commuters)
- Median commute time: 30 to 34 min.
- Over 60-min. commute: 17.5% of all commuters
- Over 90-min. commute: 2.6% of all commuters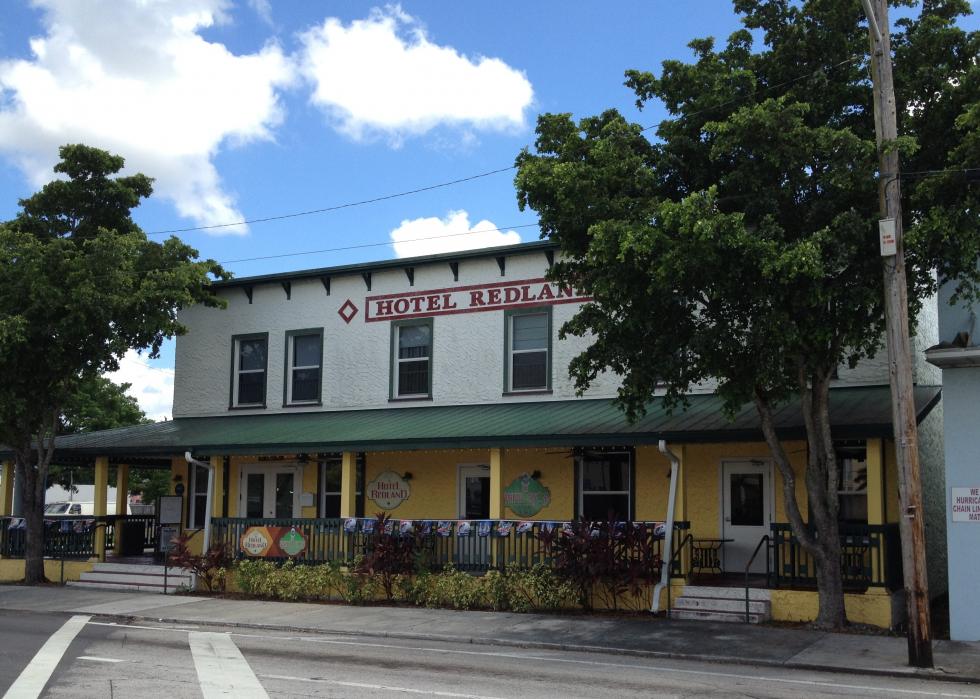 21 / 25
Phillip Pessar // Licensed by CC BY 2.0
#5: South — Homestead (North) and Florida City (North)
- Population: 120,042 (48,436 commuters)
- Median commute time: 30 to 34 min.
- Over 60-min. commute: 23.1% of all commuters
- Over 90-min. commute: 11% of all commuters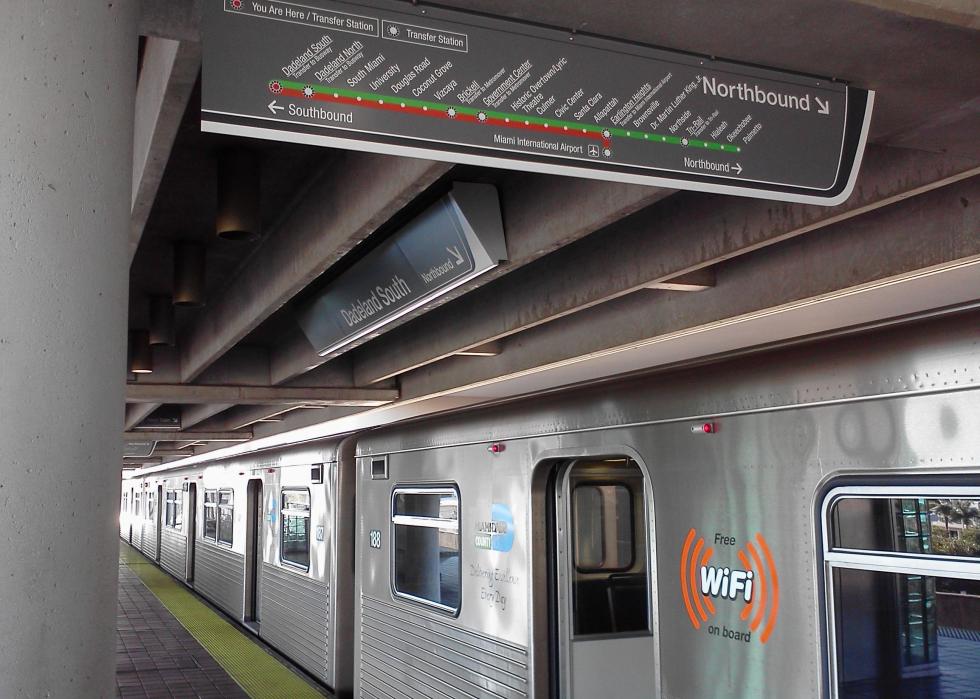 22 / 25
Daniel Christensen // Wikimedia Commons
#4: Southwest — South Miami Heights
- Population: 130,429 (55,143 commuters)
- Median commute time: 30 to 34 min.
- Over 60-min. commute: 24.4% of all commuters
- Over 90-min. commute: 7.7% of all commuters
23 / 25
Juan Cristobal Zuleta // Licensed by CC BY-NC-ND 2.0
#3: Central — The Hammocks (West), Richmond West (West), and Country Walk
- Population: 122,094 (58,751 commuters)
- Median commute time: 30 to 34 min.
- Over 60-min. commute: 24.1% of all commuters
- Over 90-min. commute: 5.2% of all commuters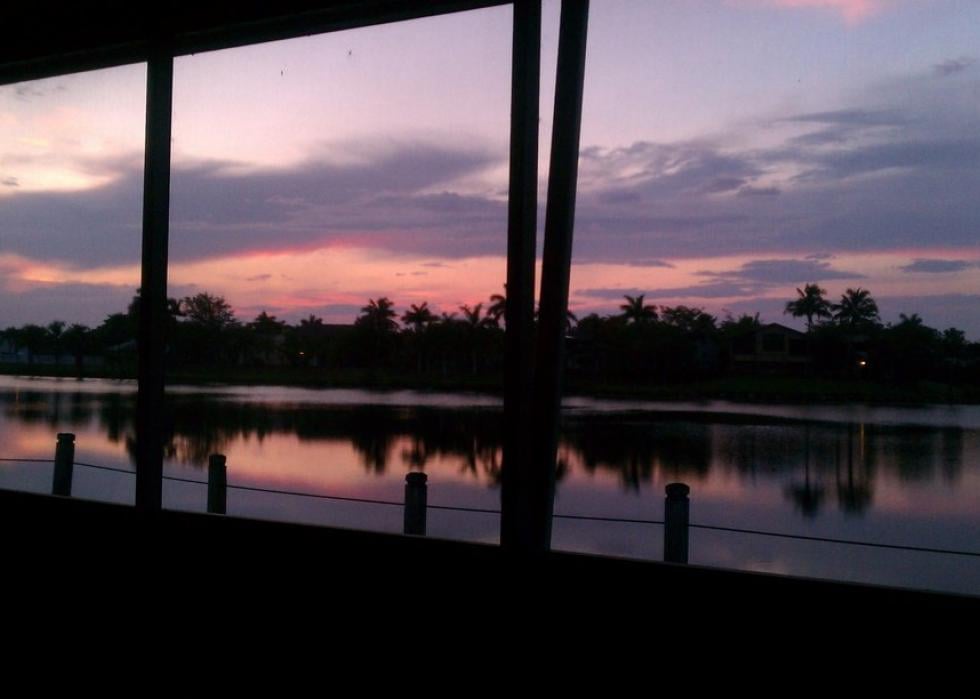 24 / 25
Priyanshu Adathakkar // Licensed by CC BY-ND 2.0
#2: Central — Kendale Lakes (Southwest) and Kendall West (South)
- Population: 107,883 (52,464 commuters)
- Median commute time: 35 to 39 min.
- Over 60-min. commute: 25.5% of all commuters
- Over 90-min. commute: 5.1% of all commuters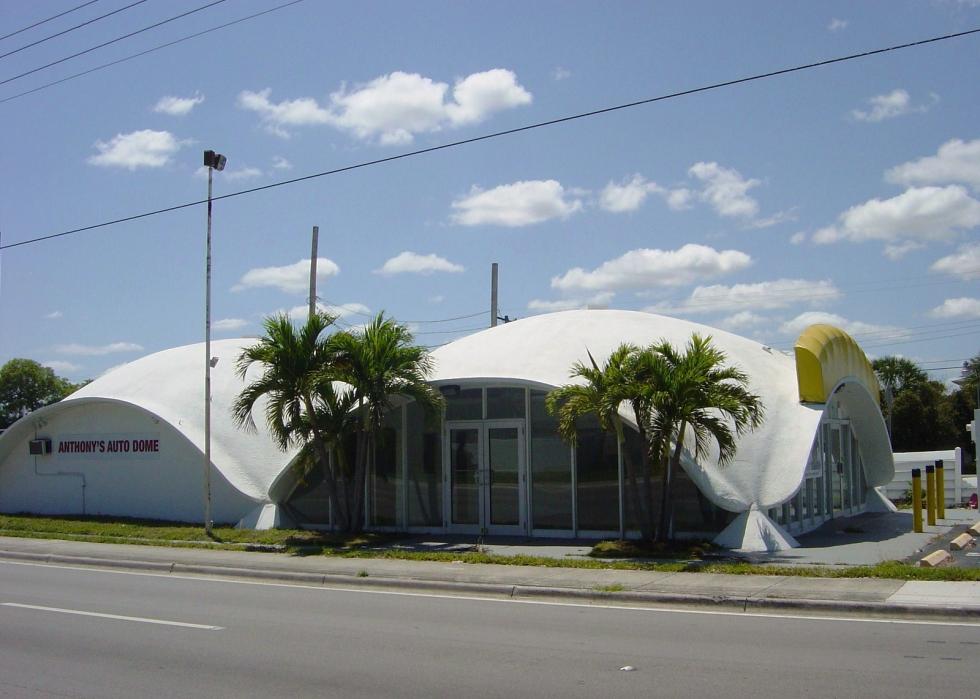 25 / 25
Ruth Hara // Licensed by CC BY 2.0
#1: Southeast — Cutler Bay and Palmetto Bay
- Population: 113,976 (50,122 commuters)
- Median commute time: 40 to 44 min.
- Over 60-min. commute: 28% of all commuters
- Over 90-min. commute: 8% of all commuters