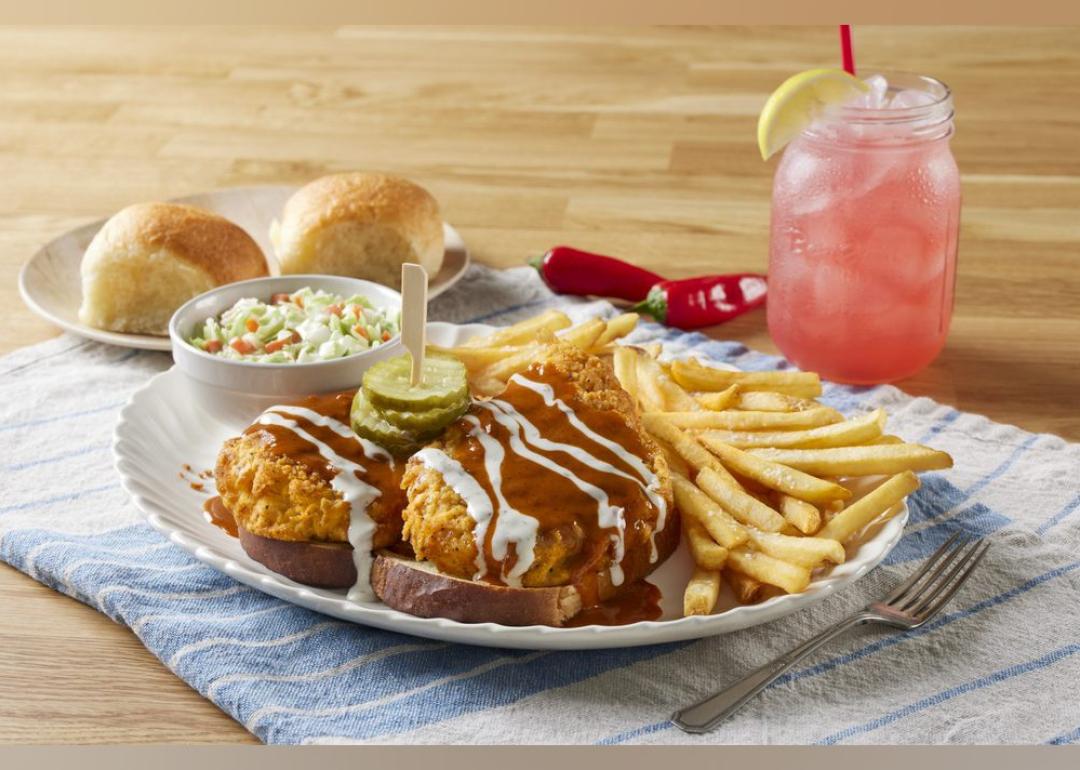 Highest-rated comfort food restaurants in Punta Gorda, according to Yelp
Highest-rated comfort food restaurants in Punta Gorda, according to Yelp
Comfort food. Just saying the phrase manages to create a feeling of warmth that suddenly envelops you and travels directly to your stomach. It's the small, happy dance you do in your chair as your mom puts your favorite dinner in front of you when you go home to visit. It's the infamous cranberry sauce that your beloved aunt makes every Thanksgiving. It's the inexplicably delicious French bread pizza that makes you remember the nostalgia of childhood when everything was simple and eating pizza for lunch felt like a dream come true.
There's a wonderfully subjective quality about comfort food because when it comes down to it, the only criteria it has to have is that it has to make you feel comfortable when you eat it. It's the dish you eat when you're having a rough day—like a huge bowl of chocolate ice cream—or it's the dish you eat when you have something amazing to celebrate—also a huge bowl of chocolate ice cream.
Whether you're out traveling for work, enjoying a road trip for solely play-related purposes, or just tired of figuring out what to have for dinner tonight, Stacker decided to help you find some of the highest-rated comfort food restaurants in Punta Gorda. The restaurants that serve the starchy, salty, sweet, greasy, cheesy, flaky, buttery comfort food that hits close to home—exactly when you need it most.
Stacker turned to Yelp to ensure that we were giving you the best comfort food Punta Gorda has to offer, based on the average rating the restaurant received and the number of reviews. Keep reading to find out if your favorite comfort spot made it or to find a new favorite!
#3. Bob Evans
- Rating: 2.5/5 (22 reviews)
- Price: $
- Address: 1050 El Jobean Rd Port Charlotte, FL 33948
- Categories: Breakfast & Brunch, American (Traditional), Comfort Food
- Read more on Yelp
#2. Bob Evans
- Rating: 3.0/5 (32 reviews)
- Price: $$
- Address: 4080 Tamiami Trl Port Charlotte, FL 33952
- Categories: Breakfast & Brunch, American (Traditional), Comfort Food
- Read more on Yelp
#1. Cheddar's Scratch Kitchen
- Rating: 3.0/5 (52 reviews)
- Price: $$
- Address: 18600 Veterans Blvd Port Charlotte, FL 33954
- Categories: American (Traditional), Comfort Food, Southern
- Read more on Yelp