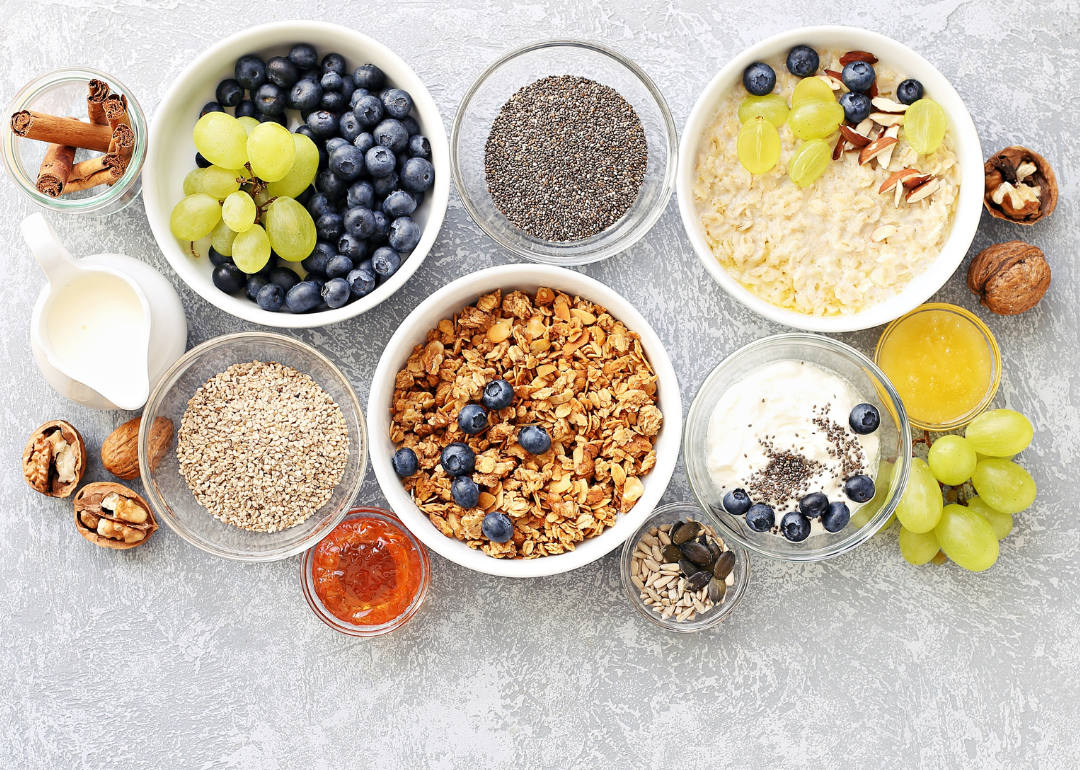 Stacker Studio
10 benefits of a plant-based diet
10 benefits of a plant-based diet
There are roughly 9.7 million vegans in the United States today, up a staggering 3,000% from 2004, according to a 2020 study from Ipsos Retail Performance. These dietary changes have caught the attention of businesses and created a booming vegan market where even traditional meat industry giants have gotten into the faux meat game.
Sales of plant-based food in 2020 grew by 27%—twice as fast as food sales in general, according to data from SPINS for The Good Food Institute and Plant Based Foods Association. A full 57% of Americans say they buy plant-based alternatives to animal products.
People's reasons for adopting a plant-based diet range from personal health to animal rights to environmental concerns related to factory farming. Thistle analyzed numerous academic studies published in peer-reviewed journals such as Frontiers in Nutrition and Nutrients to curate a list of 10 benefits of a plant-based diet.
Plant-based diets inherently focus on whole grains, beans, fresh produce, seeds, and nuts, but not everyone who eats plant-based diets eschews animal products entirely. As with all diets, it's important to consider a person's genetics, activity level, preexisting medical conditions, and any nutritional deficiencies or food allergies. In particular, those adopting plant-based diets are wise to make sure they're getting sufficient levels of vitamins and minerals, from B12 to omega-3 fatty acids.
Keep reading to discover 10 benefits of plant-based diets.
This story originally appeared on and was produced and distributed in partnership with Stacker Studio.