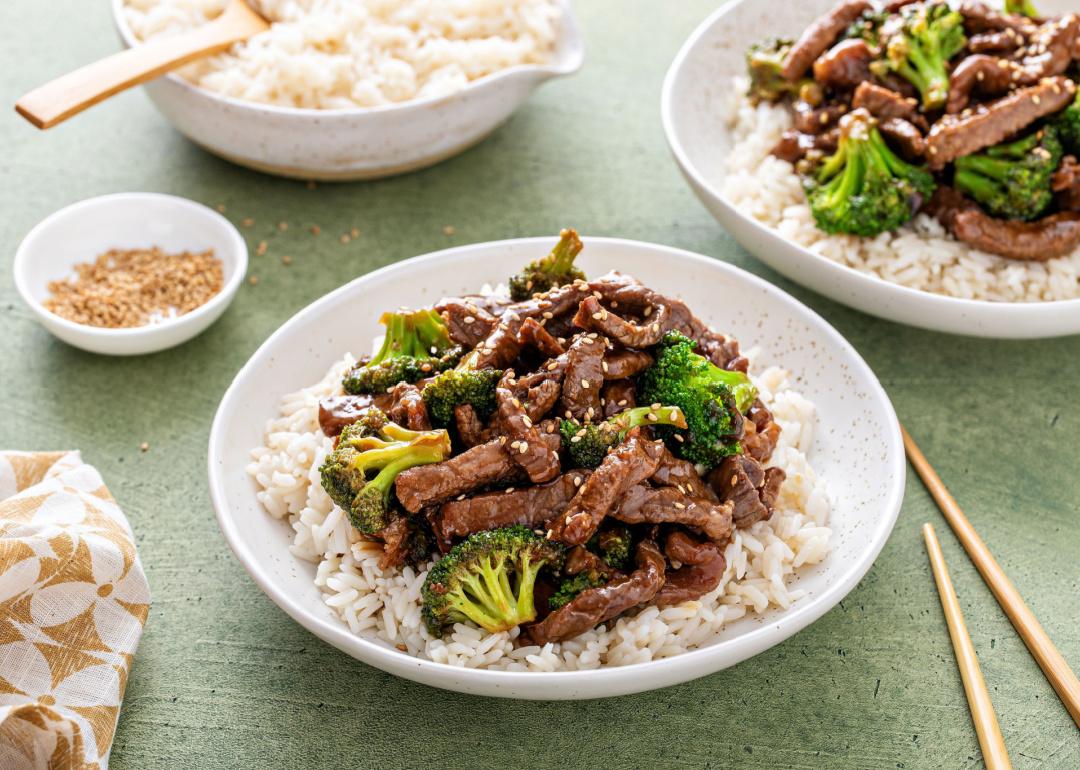 Stacker Studio
10 meals you can prep ahead to last the whole week
Elena Veselova // Shutterstock
10 meals you can prep ahead to last the whole week
Planning and preparing meals for the week ahead is a food trend that's grown in popularity for its myriad time-saving, health, and lifestyle benefits.
Top10.com compiled a list of recipes for prepared meals that can be made in bulk to last the whole week. Whether cooking full meals ahead of time or simply washing and chopping fruits and vegetables for quick snacks later, the up-front time invested in meal prep pays off in a number of ways.
Meal prep supports healthy eating by allowing for meal planning that incorporates healthier ingredients and more variety into weekly menus, while also allowing for control over exactly what goes into a dish. Recipes, along with meal-prep strategies, can easily be modified to meet each individual or family's needs, dietary restrictions, and preferences.
Cost savings are another benefit when you plan meals ahead of time, preventing last-minute calls for takeout or on-the-go lunch orders. Planning out meals will also save at the supermarket: You'll be less tempted by impulse buys and can be more strategic by choosing recipes with ingredients that can be used across several dishes
Meal prep also decreases stress for those busy with work, caregiving, and other responsibilities. Having ready-made meals on-hand is helpful when one may be too tired to cook at the end of a long day.
Keep reading for 10 easy and delicious meal prep ideas to try.
This story originally appeared on Top10.com and was produced and distributed in partnership with Stacker Studio.