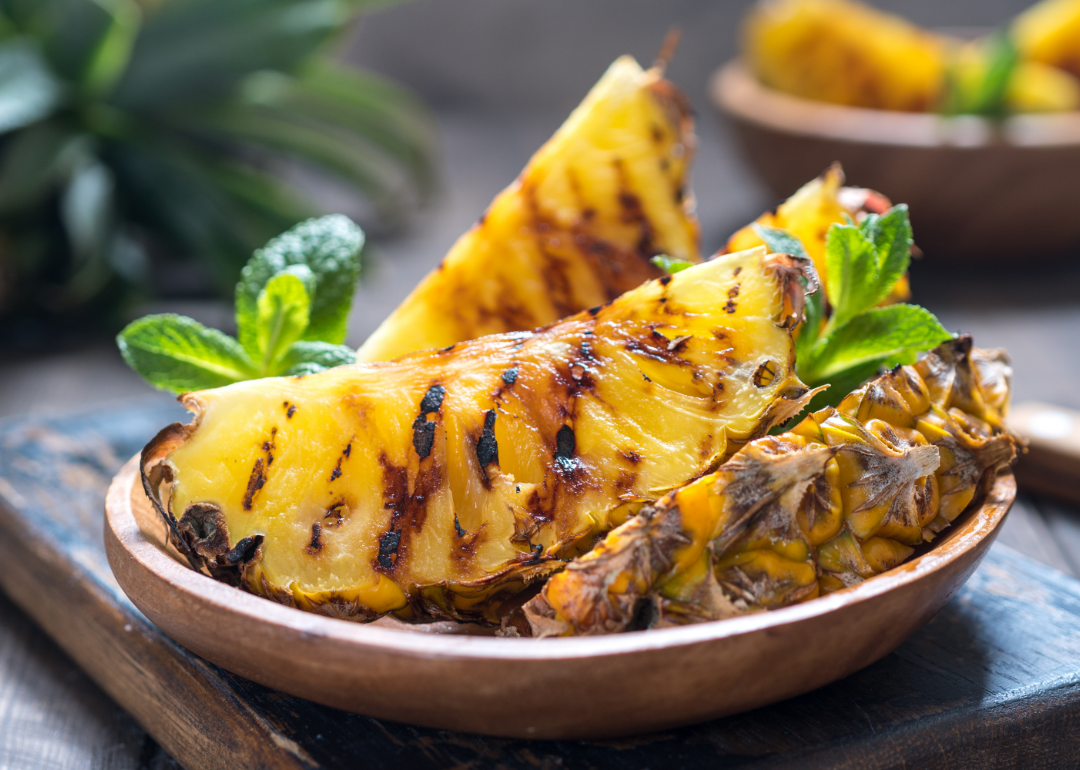 15 fruits you probably didn't know you can grill—and the recipes to prove it
15 fruits you probably didn't know you can grill—and the recipes to prove it
Everyone knows you can barbecue meats like hamburgers and hot dogs, along with vegetables like onions and corn. But did you know you can also grill fruits? In fact, grilling fruits can bring out completely different tastes than almost any other method of preparing fruits, transforming them from average snacks to decadent desserts.
Take, for example, the peach. While biting into a peach is always a sweet experience, throwing peaches on the grill can bring out their natural sugars and give their flavor a smoky complexity. Dust them with a smattering of brown sugar or serve them topped with whipped cream and you have the perfect dessert.
And don't overlook the power of grilled fruits to elevate other dishes. Grilled fruits can be incorporated into salads to add surprising textures and flavors. They can also be stuck onto kebabs—think grilled peaches, tomatoes, and fish for a bright and flavorful combination.
To ease you into this new method of fruit preparation, Stacker compiled a list of fruit grill recipes from Allrecipes. Click through for a look at some of our favorites.