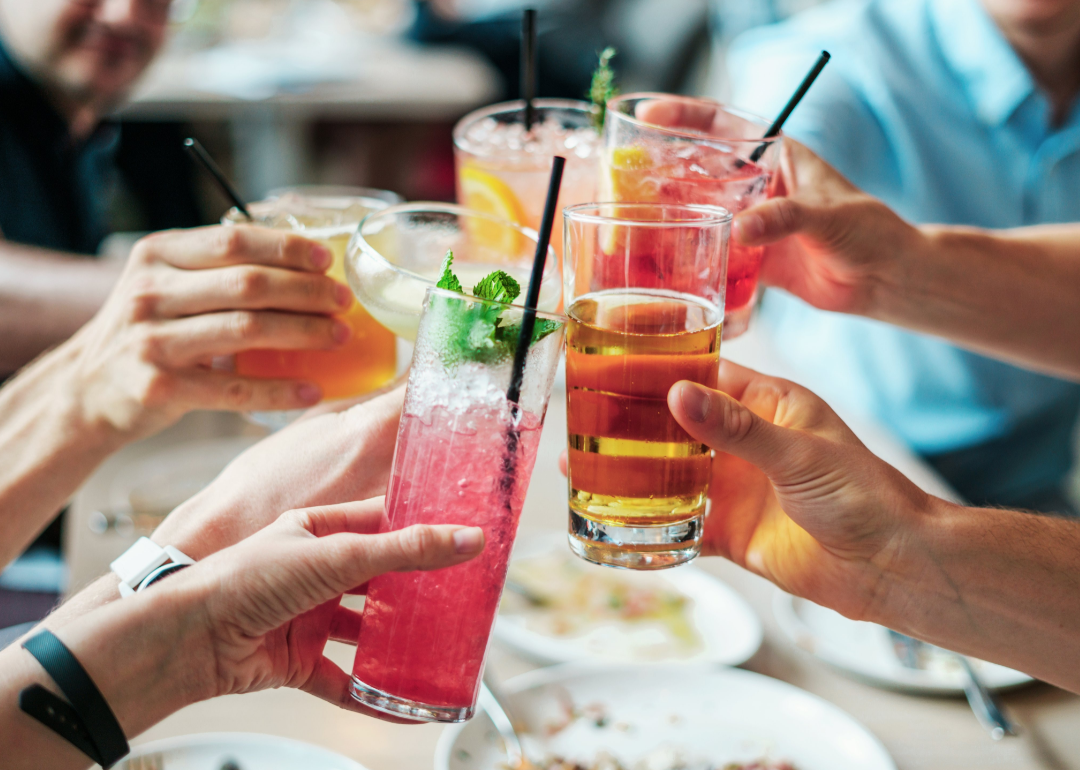 Stacker Studio
17 unusual alcohol laws that could get you busted across the world
17 unusual alcohol laws that could get you busted across the world
It's been 90 years since Prohibition was repealed in the United States with the passing of the 21st Amendment in 1933. But even though the law that outlawed alcohol manufacture and sales was ultimately repealed, that doesn't mean the U.S. became a free-for-all when it came to liquor distribution and consumption.
In fact, after the national ban was lifted, each state had its own approach to legalizing the hard stuff—and as a result, there are still lots of laws to keep boozehounds in check throughout the nation.
CheapInsurance.com reviewed legislative statutes of U.S. state liquor laws and scoured news stories from around the world to find some of the weirdest laws related to alcohol that are still enforced today. Some hark back to a more puritanical time of temperance and morality, while others boil down to a public safety issue. Still, others are a bit more baffling and may leave you scratching your head wondering, "Why?"
Read on to learn about 17 of the most unusual reasons you could get nabbed for violating an alcohol law in the United States or around the globe.
This story originally appeared on CheapInsurance.com and was produced and distributed in partnership with Stacker Studio.