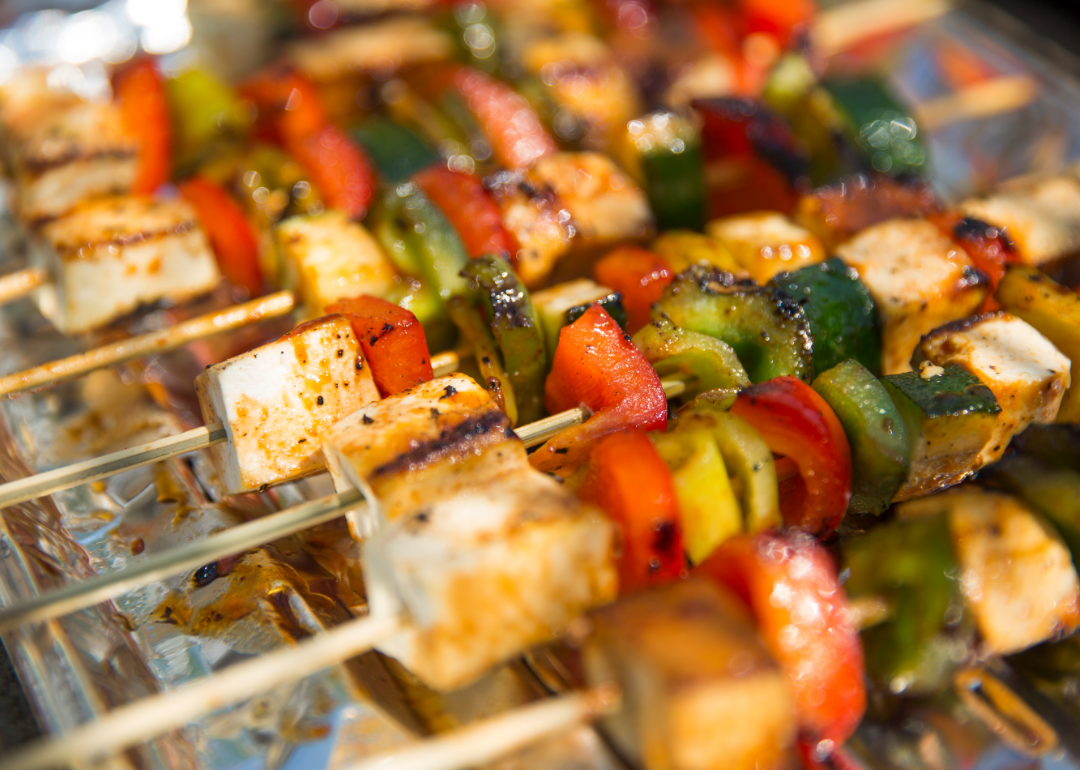 25 kabob recipes that are perfect for grilling season
25 kabob recipes that are perfect for grilling season
Some things just taste better in combination—peanut butter and jelly, graham crackers, chocolate, and marshmallows, to name a few. When it comes to grilling dishes as classic as the kebab, the tasty combinations are infinite.
At its most basic, a kebab is a kind of dish that is created by grilling several different types of food chopped into cubes and then sticking them on a skewer to be enjoyed together. Lamb, tomato, and green peppers, for example, or shrimp, onion, and broccoli.
Kebabs are particularly great for large group gatherings with different dietary restrictions. You can chop up one type of fish, one type of chicken, and several different kinds of fruits and easily make custom kebabs to suit those who don't eat red meat and those who don't like fish, for instance. Not to mention vegetarians and vegans can customize kebabs to suit their dietary preferences in a snap.
To make grilling kebabs even easier for you, Stacker compiled a list of kebab recipes from Allrecipes. Click through for a look at how to make one of summer's easiest, most versatile meals.