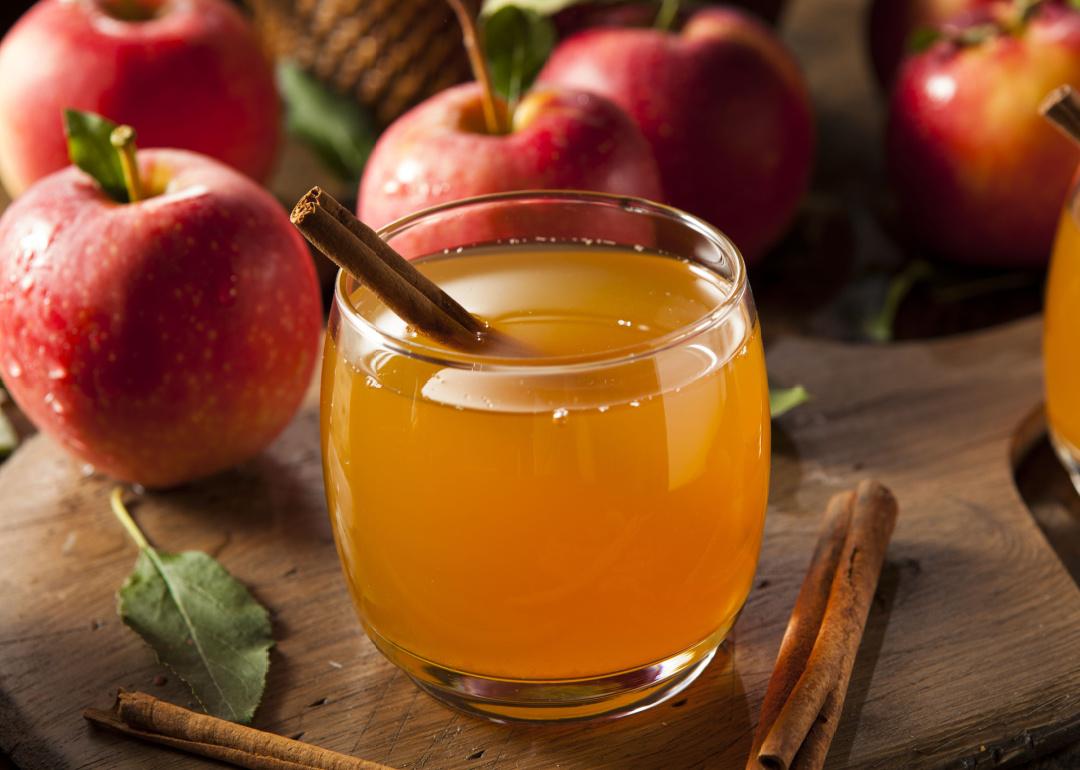 Brent Hofacker // Shutterstock
40 fall drink recipes
Since Starbucks first introduced the pumpkin spice latte back in 2003, the chain has reportedly sold more than 600 million of the fall-themed drink. Those jaw-dropping stats arguably make the PSL the unofficial king of autumnal beverages. But just because it wears the leafy crown, that doesn't mean it's the only fall refreshment worth sipping on. 
Here, Stacker has compiled a list of 40 fall drink recipes from Allrecipes. We've included recipes for every mood and occasion, from boozy cocktails for adults, like a cranberry martini or an apple brandy cider, to alcohol-free beverages the whole family can enjoy, like apple orchard punch or pumpkin pie milkshakes. And just in case you really can't get enough of the pumpkin spice latte, we've thrown in a recipe that will help you recreate the Starbucks staple at home.
Cheers to all things autumn!