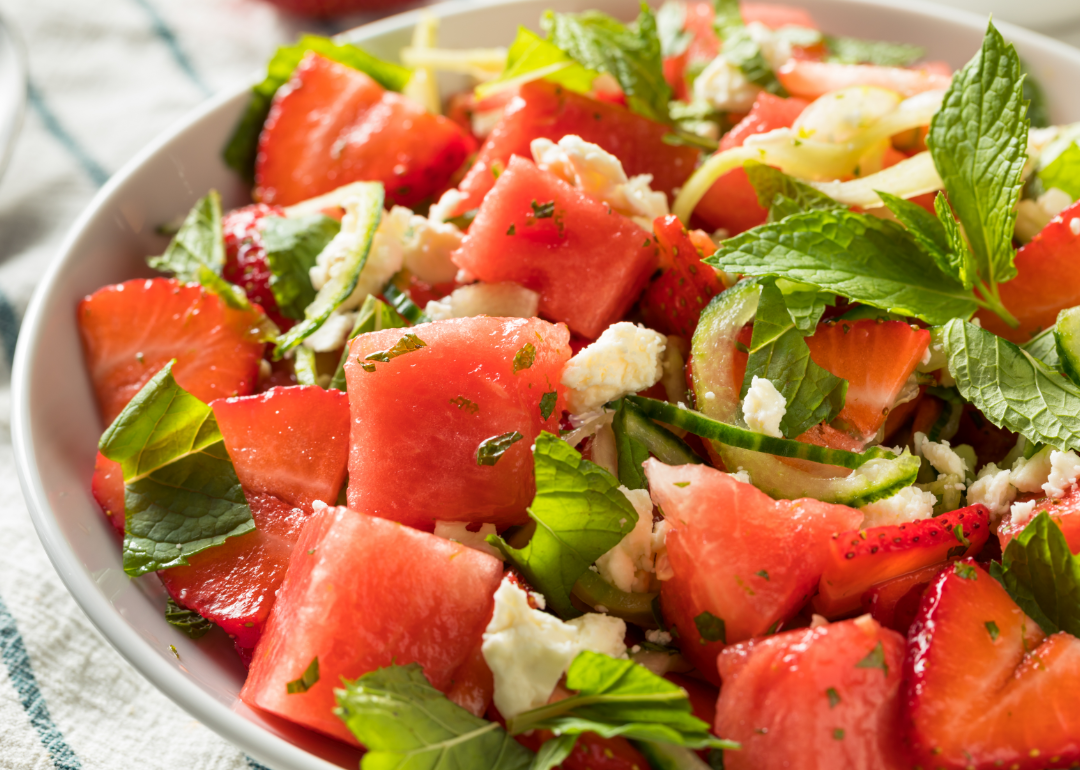 50 amazing summer salad recipes to keep you cool and refreshed
50 amazing summer salad recipes to keep you cool and refreshed
It's summer, and that means it's salad season. There's just something about biting into a crisp, fresh bowl of produce that is most rewarding during those hot months (probably because it helps cool you down!), but let's face it: Not everyone likes a green salad. Thankfully, salads can be made in a variety of ways. Love fruit? There's a salad for that. Love pasta? There's a salad for that too. Love veggies but not lettuce? Yep, those salads exist as well. And the best part is, all these bright ingredients are in season and can be found at your local grocery store—or, better yet, at the farmers market and even your own garden.
Another great thing about salads is they can be made ahead of time and stored in the refrigerator for days, which makes meal-prepping a breeze. (Bonus: They also don't need to be reheated!)
Stacker compiled a list of summer salad recipes from Allrecipes. Whether you're trying to swap out your hearty winter delights with healthier, lighter fare, or simply want to find ideas for cool and refreshing side dishes for your next barbecue, we've got you covered. With 50 recipes to explore, there's something for every palette. Take a look below.