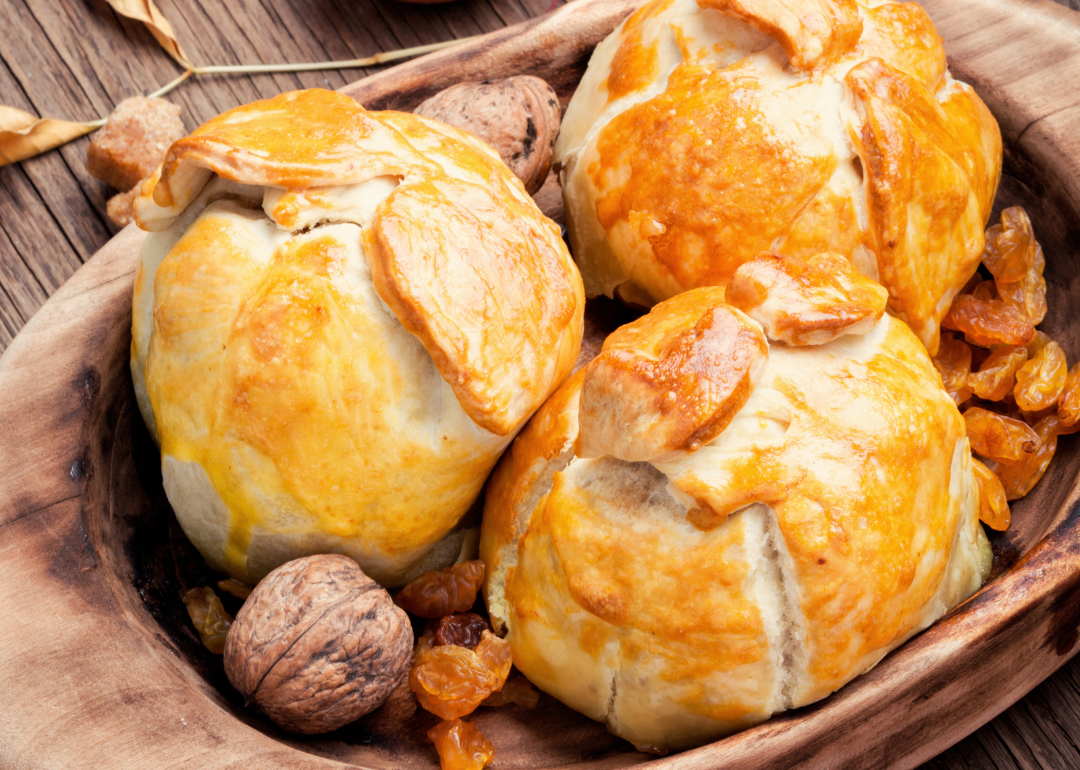 50 apple recipes that aren't pie
50 apple recipes that aren't pie
As far as fall activities go, visiting an apple orchard ranks high on the list. There's just something about wandering down the rows of fruit trees on a crisp afternoon while drinking a cup of hot cider that embodies all things autumn. But then comes the challenge of figuring out what to do with several bushels of freshly picked apples before they rot.
In 2021, there were 4.9 million tons of apples harvested in the United States, which means that there are a lot of folks out there with a surplus of pickings. Fortunately, there are plenty of interesting recipes that have apples as a primary ingredient—and we're not just talking about pies, either.
Here, Stacker compiled a list of 50 apple-centric recipes, besides apple pie, from Allrecipes. From soups to salads and breads to butters, these recipes will help you use up all of those orchard spoils in creative ways.