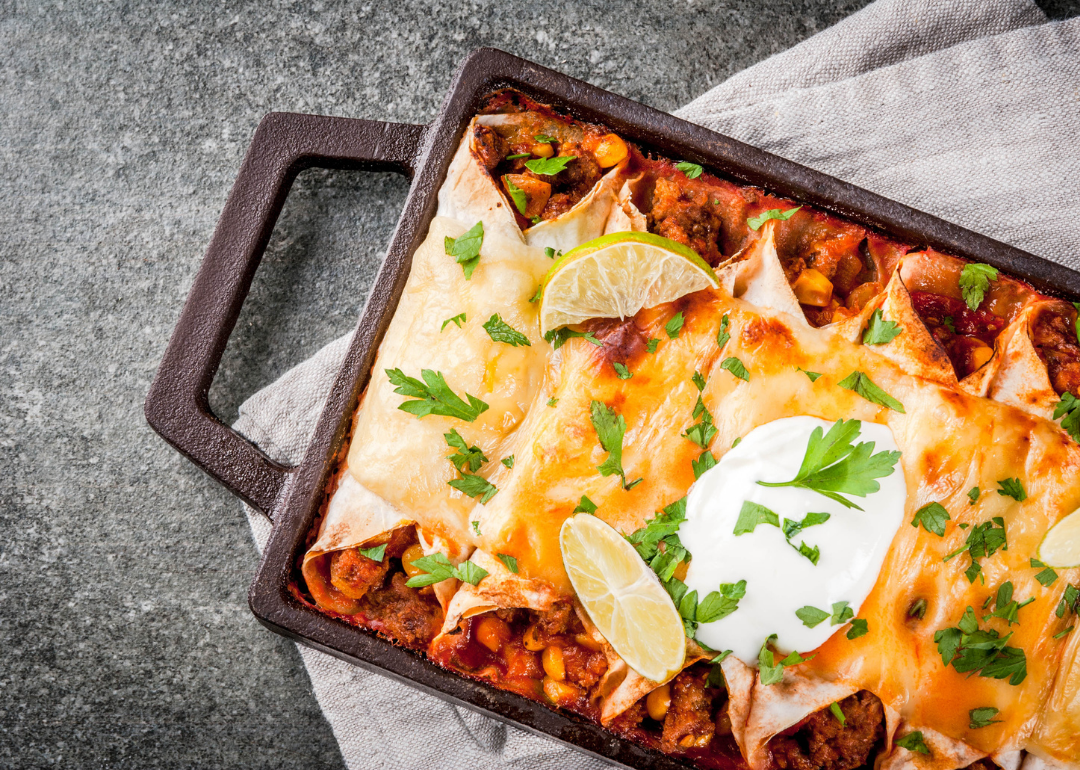 50 delicious Mexican recipes
50 delicious Mexican recipes
Even before the coronavirus pandemic, global cooking trends were showing an uptick in people cooking at home. Gallup and Cookpad's latest report published Dec. 17, 2021, showed that through 2019, a growing number of people around the world were cooking at home rather than going out or eating pre-cooked meals.
In the U.S., the swelling popularity of at-home meal prep subscriptions from Blue Apron to Hello Fresh! and the growing prevalence of grocery delivery underscore a renewed interest in prepping meals at home. Then as COVID-19 spread, mandatory restaurant shutdowns and capacity limits drove a dramatic jump in home cooking—not to mention demand for recipes and sales of things like yeast and kitchen appliances.
Depending on the study, Mexican food consistently falls into first or second place of Americans' favorite ethnic cuisine. Tacos, Mexican street corn, enchiladas, and tamales are all hugely popular dishes that can be made with some popular kitchen staples and without tons of cooking experience. Stacker compiled a list of Mexican recipes from Allrecipes—keep reading to discover 50 delicious Mexican recipes for you to try for yourself.