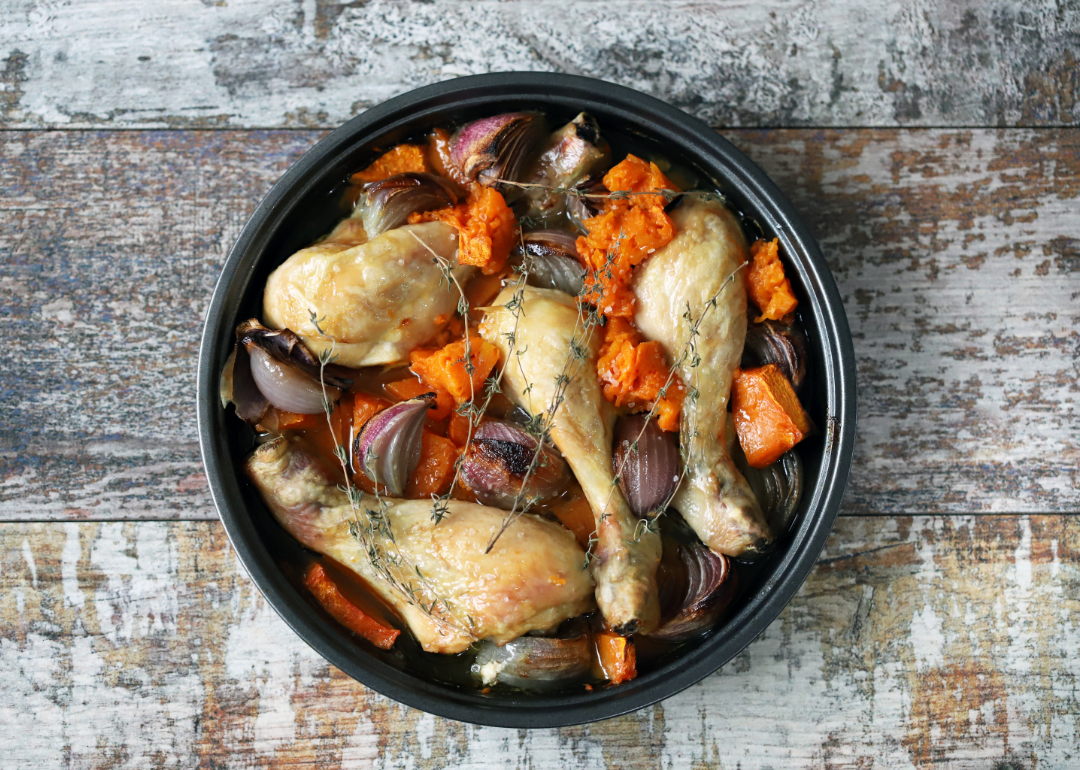 50 delicious slow cooker recipes that will warm you up
50 delicious slow cooker recipes that will warm you up
In this fast-paced, increasingly digital age, finding time to cook a good meal can be difficult. It's even tougher for families: In 2017, both parents worked in 62% of married couples with children. Even when only one parent works or in households without children, finding time between work and school, extracurriculars, and maintaining a social life to spend a few hours in front of the oven can seem impossible. That helps explain why the Centers for Disease Control found that 37% of U.S. adults ate fast food on any given day between 2013 and 2016.
Ironically, going slow can actually be a healthier, more convenient way to get a meal on the table. Slow cookers (sometimes called Crock-Pots due to the popularity of the brand) use a low heat to do exactly what the name suggests: cook things slowly. Often, slow cooker meals just require you to throw the ingredients in the pot and leave them to cook on the counter while you go about the rest of your day. Then, you get to return to a warm meal sitting on the counter.
To find the best meals to make in your slow cooker, Stacker combed the wide world of cooking blogs and websites to find 50 recipes showcasing the diverse range of amazing meals slow cookers can help you get on the table.
Whether you're planning a holiday party or making a meal for one, these recipes will help you forget the freezing temperature outside.