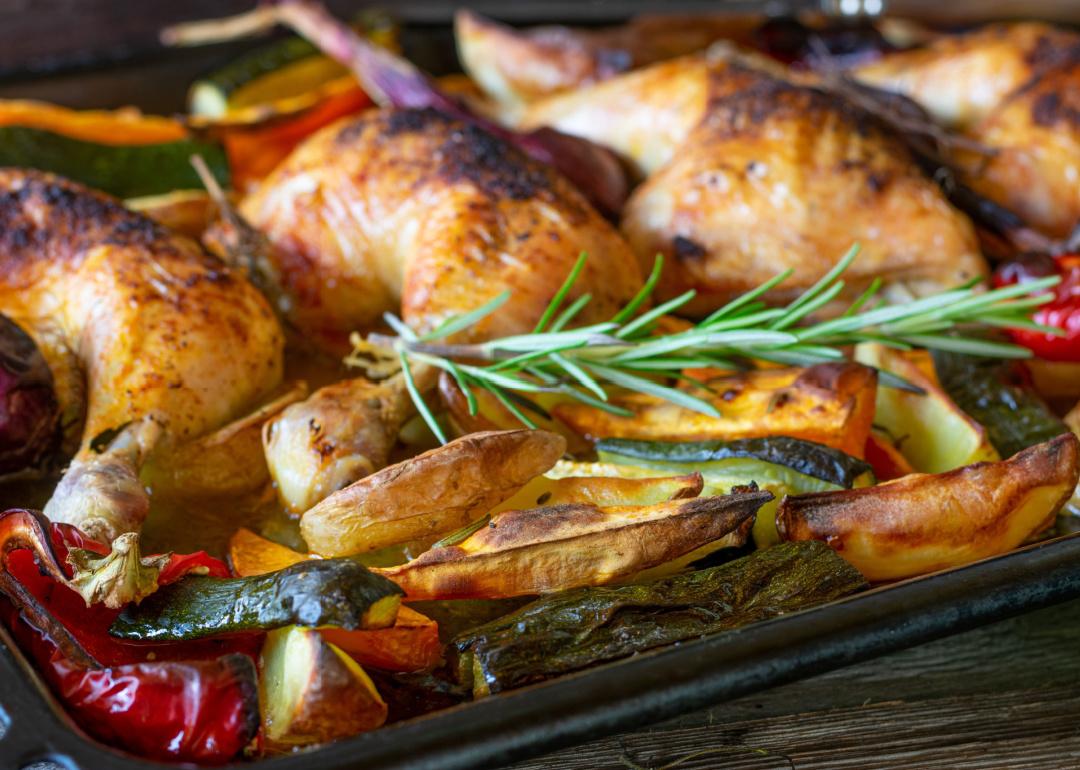 50 easy sheet pan recipes
Angelika Heine // Shutterstock
50 easy sheet pan recipes
Weeknight cooking is often the last thing you want to do after a long day. Waning brain space and time constraints dictated by our hectic schedules can make it next to impossible to get a healthy, filling meal on the table. But it doesn't have to be that way. One thing that can make the frantic dinner scramble a little easier is an easy sheet pan meal.
It requires one dish (OK, maybe two if you count a cutting board), one method of cooking (no more worrying about managing the oven, stovetop, and air fryer all at once), and one cooking time (say goodbye to being stressed about making sure your main and sides are all done at the same time). In short, they're the perfect solution to your jam-packed weeknight.
Here, Stacker has compiled a list of 50 of some of the best sheet pan recipes from Allrecipes. Any one of these delicious dinners is sure to satisfy the whole family without pushing you over the meal-prep edge.