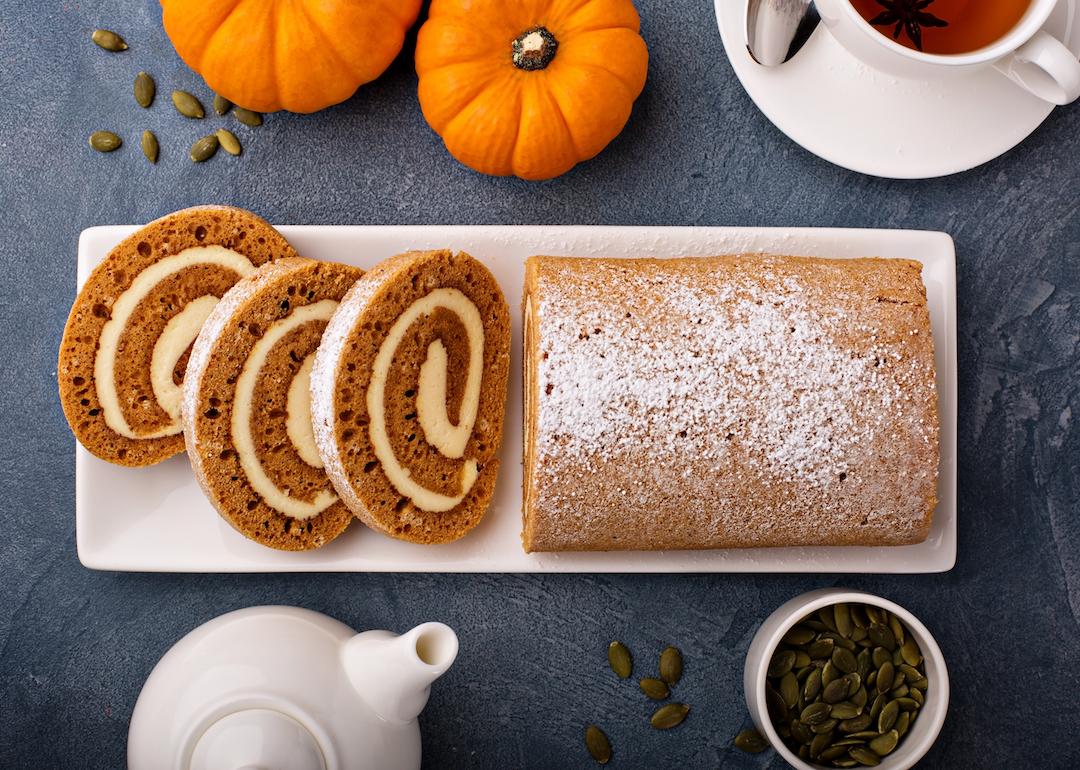 Elena Veselova // Shutterstock
50 fall dessert recipes
As the temperatures drop and sweaters re-enter our wardrobe rotation, our desire to spend weekend afternoons baking skyrockets. To celebrate the long-awaited return of baking season, Stacker compiled a list of 50 fall dessert recipes from Allrecipes. 
We've included some of our favorite pumpkin treats, of course, like pumpkin ginger cupcakes and pumpkin chocolate chip cookies. But if pumpkin spice isn't your thing, don't worry—we have you covered with tons of other festive recipes like pecan pie bars, white chocolate and cranberry cookies, and pure maple candy.
And who could forget about apples? We've included some of the best apple pie, apple crisp, and apple turnover recipes on the internet. So whatever your preferred flavor profile, you're sure to find an autumnal dessert that will make your taste buds happy!