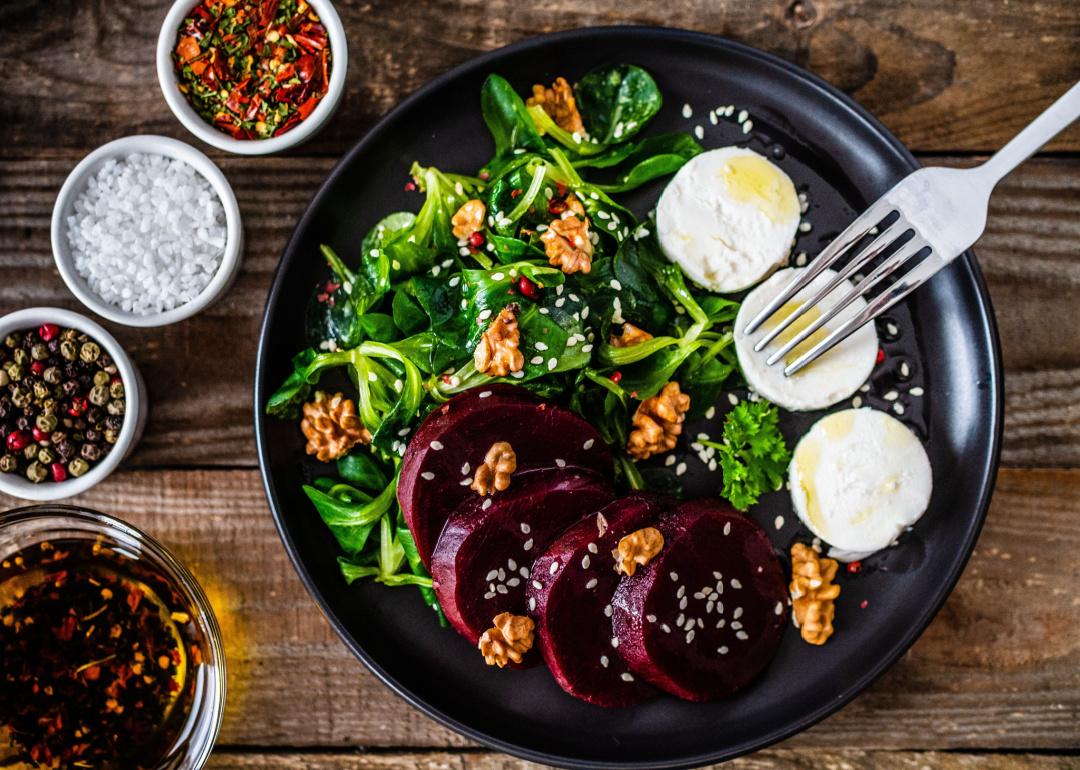 Jacek Chabraszewski // Shutterstock
50 fall salad recipes
We love a good, heavy meal as much as the next person, and fall is the season for hearty dishes—stews, chilis, slow-roasted meats, the works. But every once in a while, even once the temperature starts to drop, we find ourselves craving something lighter, like a crisp salad.
Fall salads are different than salads from any other season. The huge amount of fresh produce available from September to November means you have almost unlimited combination options, from winter squash to Brussels sprouts to radishes to sweet potatoes.
For those looking for something lighter than the usual autumn fare, Stacker compiled a list of 50 fall salad recipes from Allrecipes. Ranging from savory spinach salads to roasted root vegetables, there are sure to be options for every mood and produce combination on the list.