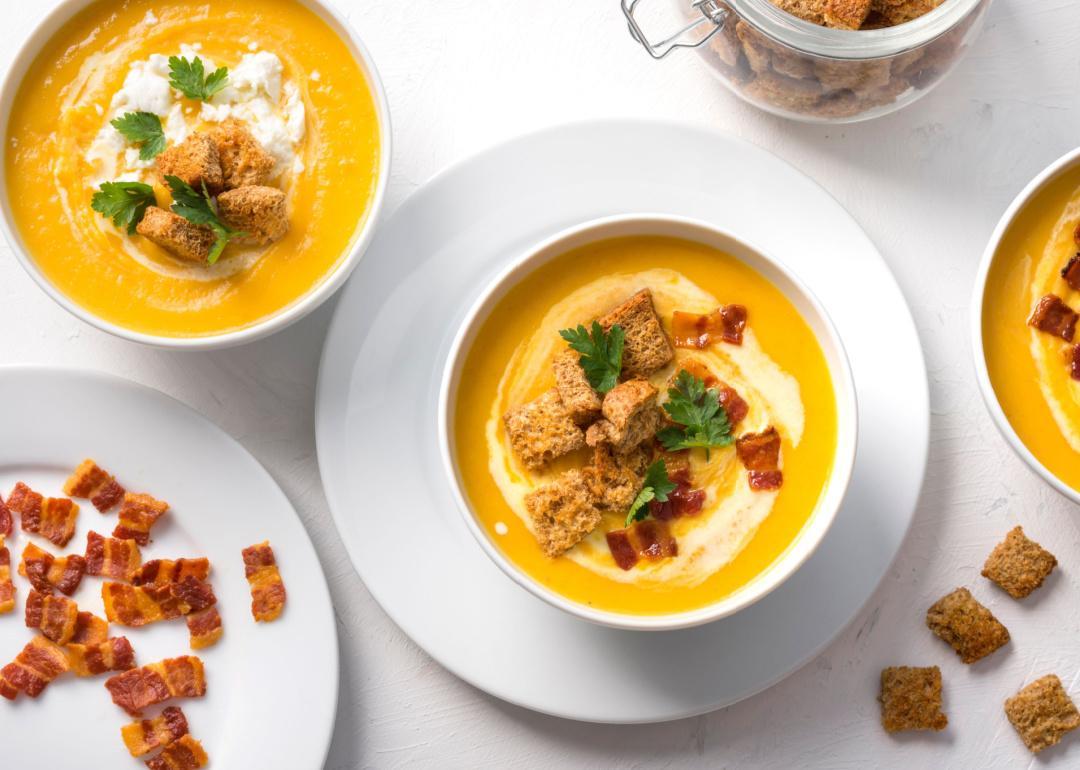 50 fall soup and stew recipes
Milena Ugrinova // Shutterstock
50 fall soup and stew recipes
Who doesn't love curling up with a steaming bowl of soup once the leaves start to change colors? And as soon as that first yellow leaf falls from the trees, it sounds an alarm to pull out those stock pots.
Now that autumn is in full swing, Stacker has compiled a list of 50 fall soup and stew recipes from Allrecipes to keep you satisfied all season long. From classics like beef stew to twists on favorites like apple bacon tomato soup to even more creative takes like eggplant supper soup, we've made sure you'll have tons of choices this fall.
Regardless of your taste preferences or dietary restrictions, you're sure to find a recipe you love on this list.