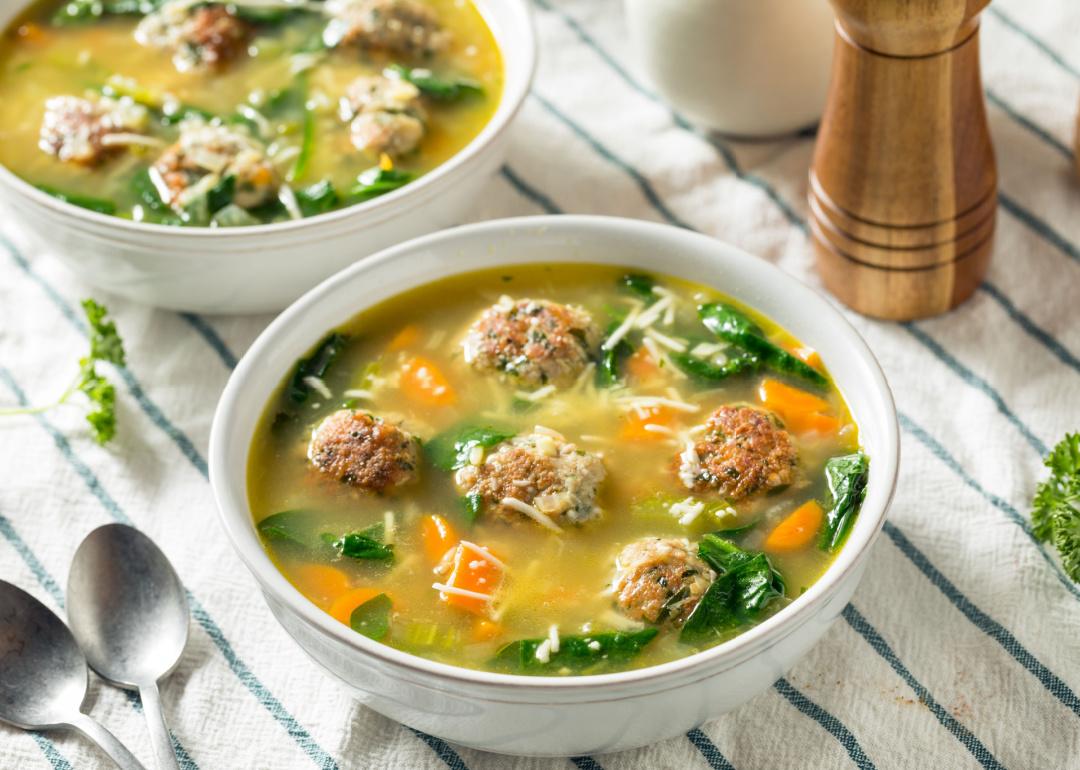 Brent Hofacker // Shutterstock
50 Instant Pot recipes
Of all the kitchen appliances out there, the Instant Pot is one of the most popular. Since its release in 2010, the do-it-all device has developed an almost cult-like following and has seen its sales numbers double, annually, the New York Times reports. Fans of the Instant Pot have even created blogs, Instagram accounts, and Facebook groups devoted to the appliance, swapping recipes, tips, and tricks.
Given the Instant Pot's runaway success, it should come as no surprise that you can find recipes for cooking almost anything in it, from yogurt to copycat V8 juice to cakes to pork tenderloin. But just because you can make it in the Instant Pot, doesn't mean you should.
In an effort to help you sort through the thousands of options out there, Stacker compiled a list of 50 highly-rated Instant Pot recipes from Allrecipes. These recipes are tried and trusted. So go ahead and try them with your family— you may just find their next favorite dish!