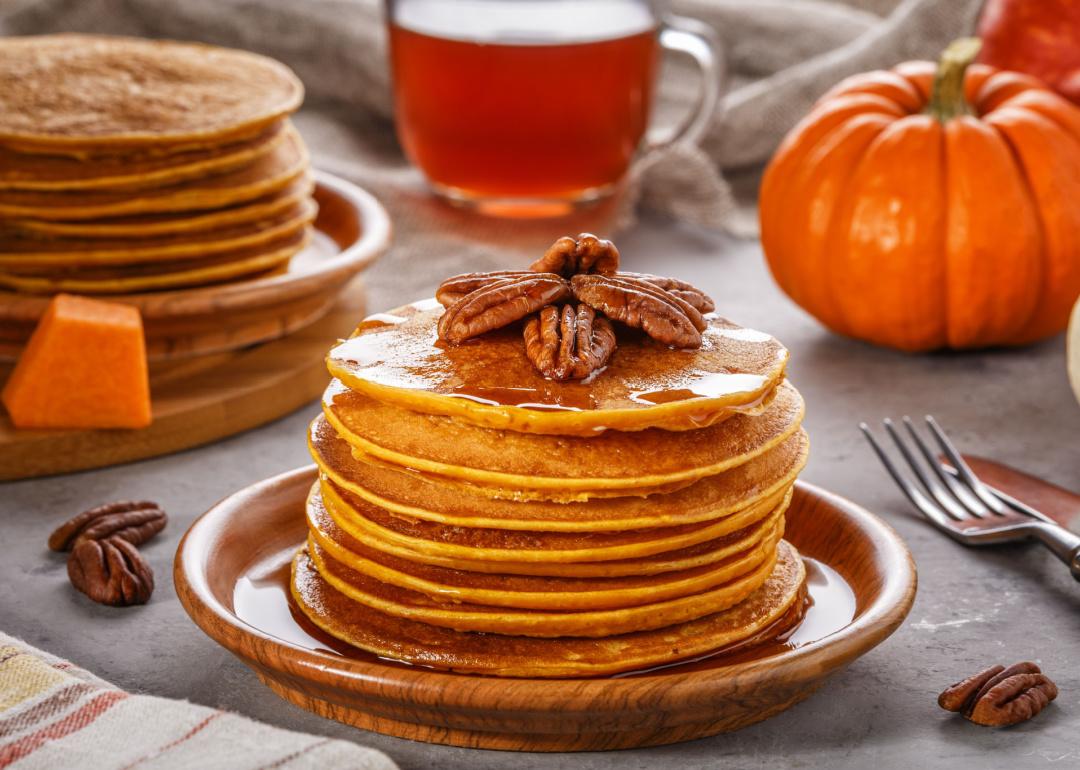 Tatiana Bralnina // Shutterstock
50 pumpkin recipes
Nothing screams "fall is here" more than the flavor of pumpkin. According to data from the marketing firm NielsenIQ, in the last five years alone, pumpkin spice sales have increased 47% and now top $236 million.
So, in honor of the pumpkin spice season, Stacker compiled a list of 50 pumpkin recipes from Allrecipes. Whether it's something sweet, like the perfect pumpkin pie or delicious pumpkin pancakes, or something savory, like creamy pumpkin soup or tangy pasta sauce, our collection includes options for every palate. 
The best part about these recipes? They're totally customizable. Whether you love the taste of the vegetable or prefer just a hint of it in your dish, you can adjust the amount of pumpkin as desired to ensure it hits your tastebuds just right. So read on to find your new favorite fall pumpkin treat.