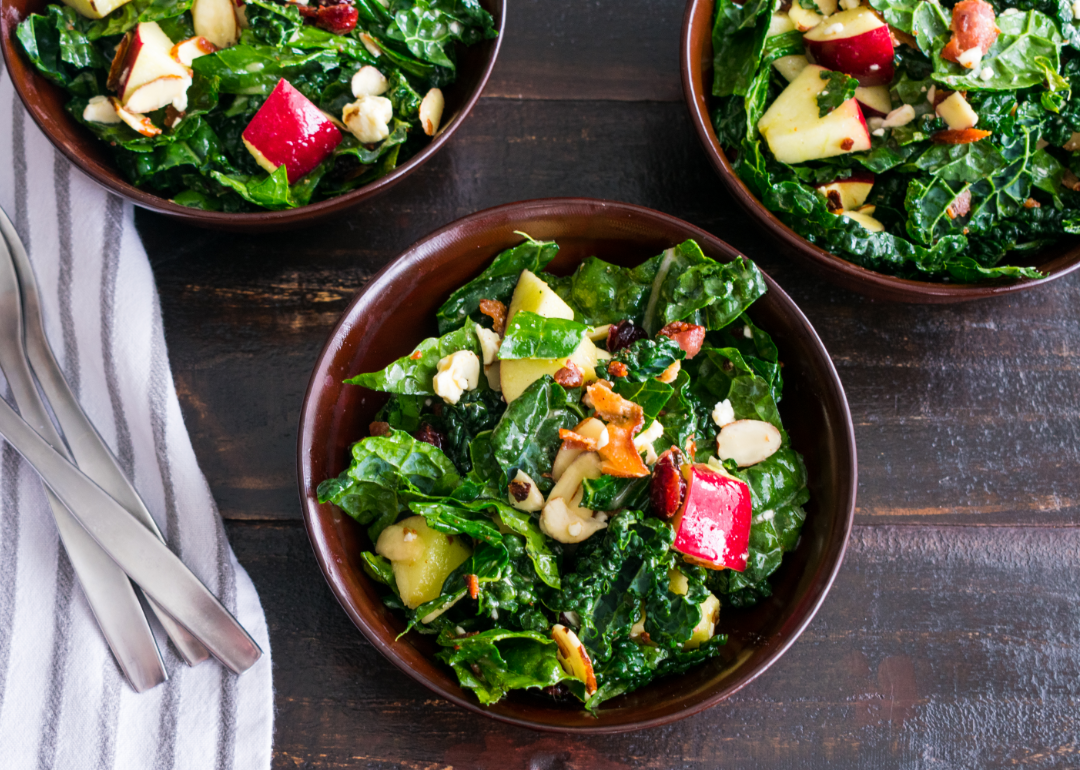 50 recipes using fall produce
50 recipes using fall produce
Fall is one of the best times of year for fresh produce. In September and October, you can enjoy the last of summer staples like tomatoes, corn, and cucumbers, alongside the early autumn harvests of Brussels sprouts, winter squash, and beets. You can have just-picked berries and apples in the same dessert, and cabbage and butter lettuce in the same salad. In short, there's no other time like fall when it comes to a variety of produce.
And while we love that variety, it can sometimes be hard to figure out what to do with it all. To help ensure that your consumption options stay as varied as your produce, Stacker compiled a list of 50 delicious recipes using fall produce from Allrecipes.
From fresh salads to fruit-forward desserts and hearty stews to savory sauces, these recipes will give you tons of inspiration for using up your beautiful autumnal bounty.