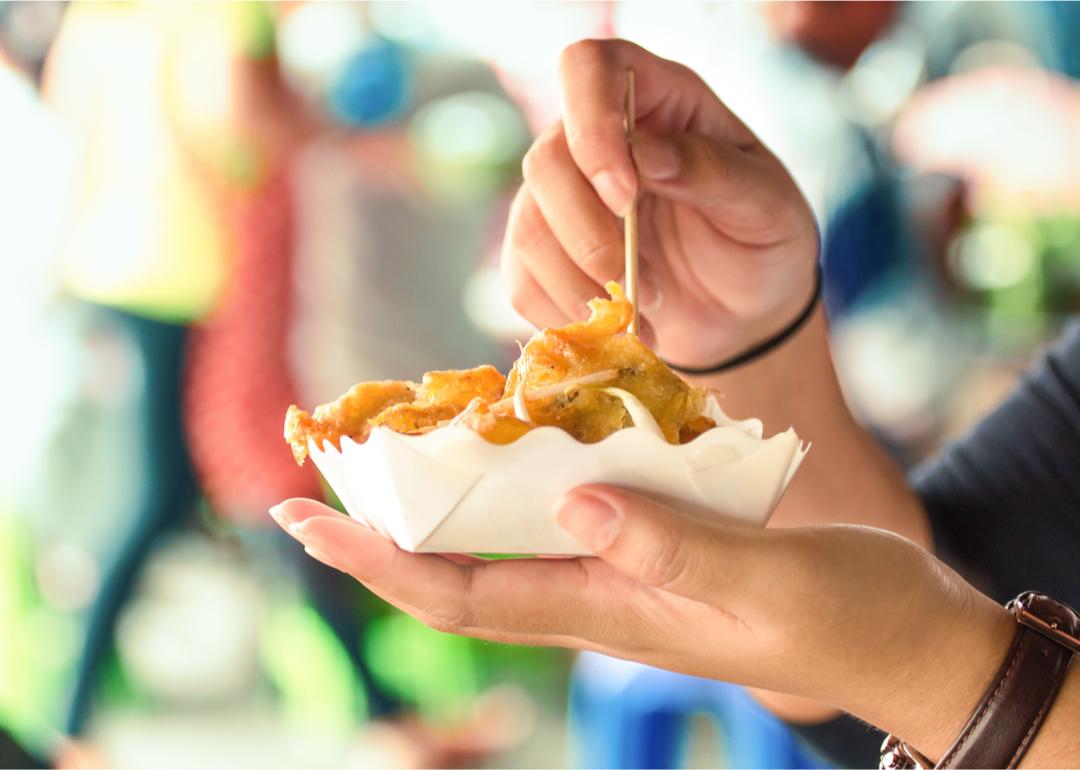 50 snack foods from around the world
50 snack foods from around the world
There are almost 200 countries in the world, each with its own culinary customs, delicacies, and snacks. Snacks are comforting, portable, and remind many of school days, road trips, or movie marathons. Avid travelers often seek out a country's unique offerings. It could be street food fare, such as the vada pav in India or nang kai thot in Thailand, or more mainstay snacks such as the biltong in South Africa or yuca bread in Ecuador. Snacks help to recall an unforgettable food market tour, a shared culinary adventure, or a solitary walk through a new city center.
Because of a growing love for snacks, the snack industry continues to expand. The average American in 2020 spent more than $305 on snacks like chips, pretzels and cookies, according to Statista. And the 2020 State of Snacking report, released by Mondelēz International, in partnership with The Harris Poll, revealed that consumers around the world have found comfort in snacks during the pandemic. Not surprisingly, many of the snacks consumers reached for during the past year leaned toward comfort and not health benefits.
Stacker compiled a list of 50 snacks from 50 countries around the world, collecting insights from sources such as Insider's Snacks Around the World, Love Food's The Best Snack Foods from Around the World, The South African's Weirdest Snacks from Around the World, country lists from Taste Atlas, and dozens of international food blogs and recipe sites.
We found that some snacks are so tasty they cross over into other countries, sometimes keeping their name and other times adopting a new name in their new home. One example is the popular bread ring that's covered in sesame seeds. In Turkey, it's called simit. Next door in Greece, this snack is a koulouri. The same bread ring can be found in other nearby countries by a different name.
No matter where snacks are served, found, or prepared, they'll always hold a special place in the collective hearts of the world's growing number of snack fans. Keep reading to discover 50 unique and delicious snacks from countries around the world.