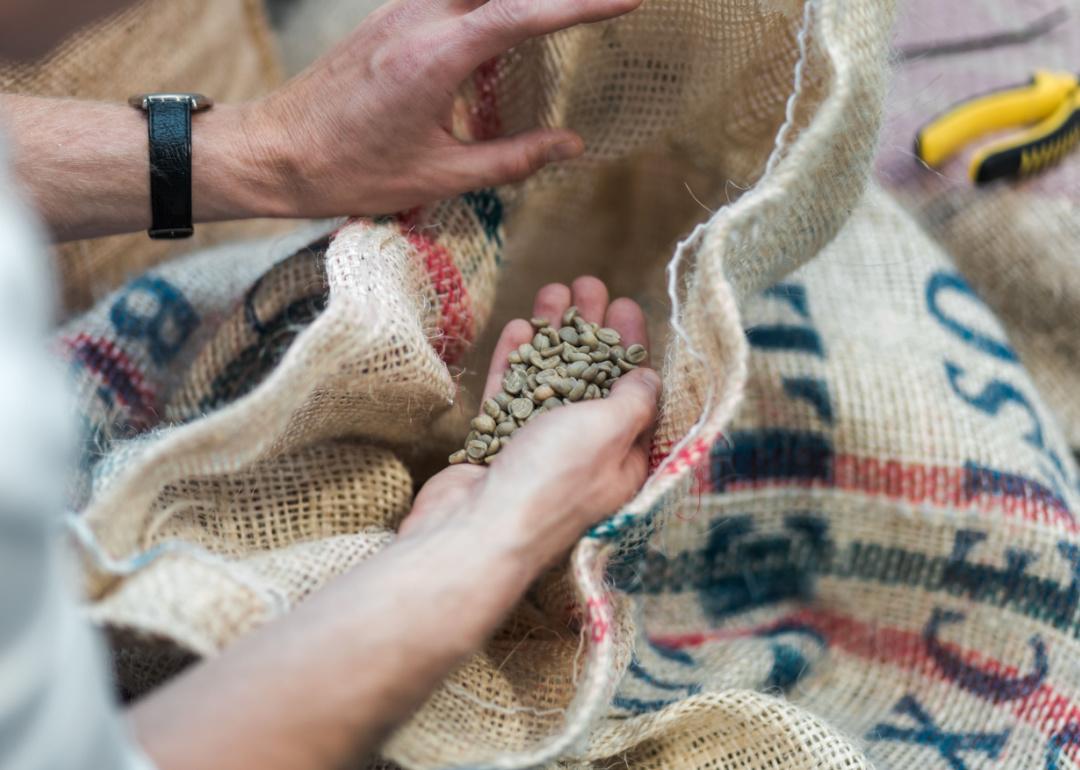 Stacker Studio
Best coffee-growing countries in the world, according to experts
Jakub Tabisz // Shutterstock
Best coffee-growing countries in the world, according to experts
Most people know where to find the best cup of coffee in town. What many aren't clued into is exactly how much work goes into cultivating the handful of beans that lend their favorite lattes their brag-worthy flavor.
To give you a glimpse into the world of premier coffee cultivation, Home Grounds researched the countries with the best-tasting coffee beans, according to certified coffee graders. For these countries, producing a high-quality coffee bean isn't simply about sowing and watering a seed every day but ensuring a careful balance of temperature, shade, rainfall, and protection from winds. Just as important to the final taste of the bean is deciding how to process them. Whether a cultivator chooses the "dry" technique, the "wet" technique, or a semi-washed method factors into whether the coffee beans have sweet and fruity notes or are more acidic.
To determine the countries that have perfected this delicate art, the nonprofit Coffee Quality Institute asked certified coffee graders to rate 1,229 coffees from around the world harvested from 2010 to 2018 on a scale of 0 to 100. If you think accuracy might be an issue, you can rest assured that each coffee grader had to pass 22 tests to prove they could grade coffee consistently by its aroma, flavor, acidity, body, balance, and more. The average ratings of the coffees from each country were calculated to determine the best coffee-growing countries worldwide.
Read on to see which 16 countries topped the graders' taste buds.
This story originally appeared on Home Grounds and was produced and distributed in partnership with Stacker Studio.